Hello ladies! Do you enjoy styling your hair at home? Styling your hair at home may save you money, but if you don't do it the right way, using the right hair products and tools, may damage your hair, too. In order to avoid such a thing, we have selected some DIY hairstyle tips for you. These DIY hairstyle tips will help you take care of your hair while preparing it for the styling process. Form the best hair products according to your hair type to some tricks on how to style the hair according to its type here is everything you need to know for styling the hair at home. Scroll down the page to explore six DIY hairstyle tips. Meanwhile, enjoy this inspiring gallery of some adorable and unique hairstyles the ideas presented below.
We are sure both, the  DIY hairstyle tips and the inspiring step-by-step tutorial will be helpful enough for your next hairstyling at home. Enjoy!

 source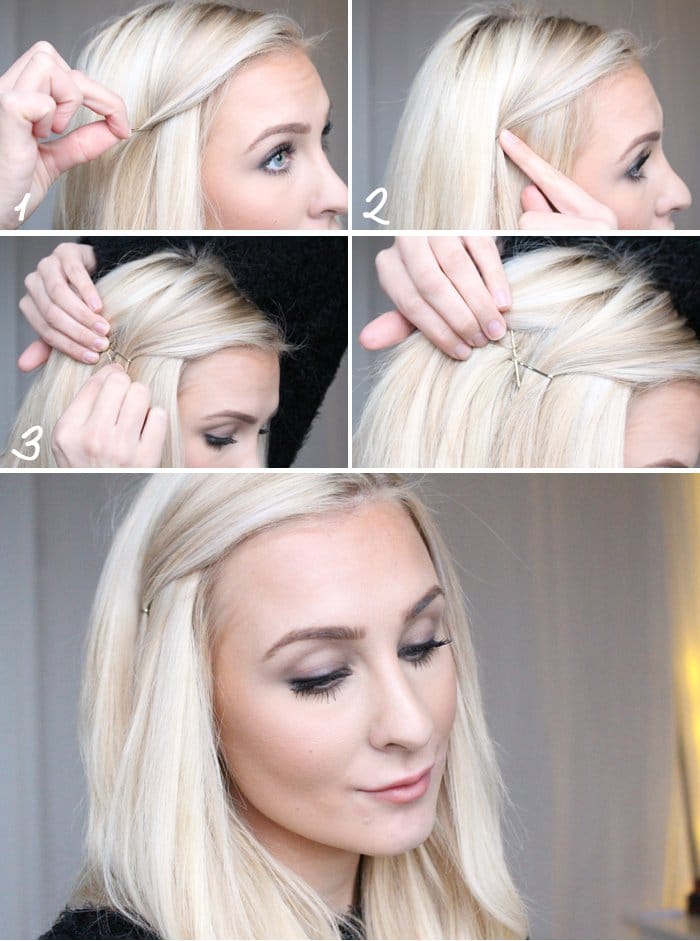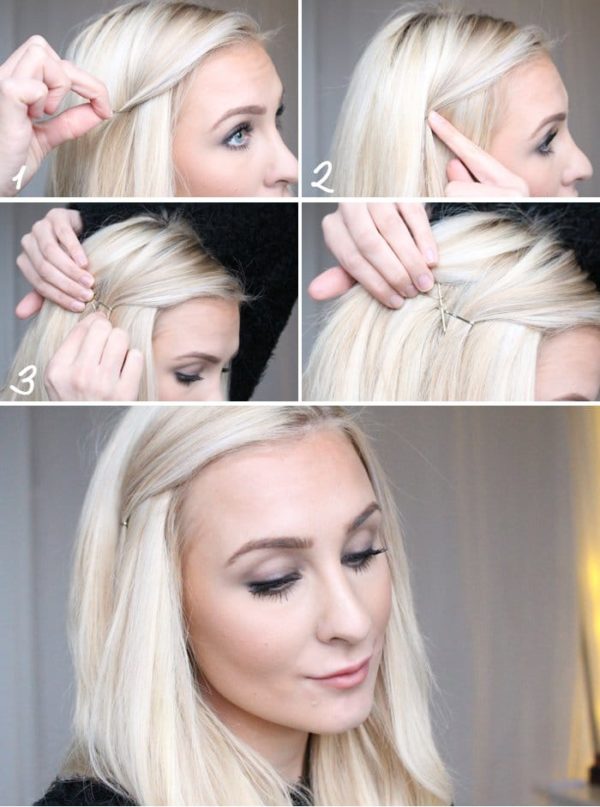 source
Know your hair type
Knowing your hair type is crucial when you style your hair at home. It will prevent you from wreaking havoc and innocent strands. One of the most important DIY hairstyle tips is distinguishing your hair type. It will help you choose the right heating-up tools and hair brush. Typically, there are two categories of hair: fine and thick.
Fine is the hair where a single strand is hard to see.  You struggle with maintaining volume and the lock never feels heavy. Also, you feel like you have only a few strands that are super skinny.
The thick hair feels coarser. Your biggest problem is taming frizz. Also, bobby pins don't hold the hairstyle in place. The hair weighs a ton and you feel like you have an infinite amount of strands.

 source
Start with a good haircut
Another DIY hairstyle tip that you must consider in mind is having a good haircut before styling the hair. Removing all the dead ends is crucial if you want your hair to appear thicker and full of life. Once you have a good haircut you have a good foundation for doing any DIY hairstyle you desire. If you have flat hair then try a face-framing layer and short, soft layers to boost volume. For thick hair, grow it long with density-lessening layers. Avoid shoulder-length haircuts because they look too boxy and chunky.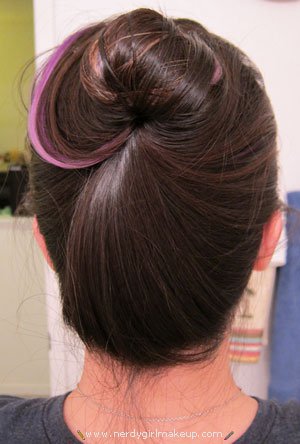 source
Choose hair products based on hair thickness
The hair care routine is one of those DIY hairstyle tips that you shouldn't miss at all. Shampoo and conditioner formulated for your hair type is the foundation for healthy and luscious hair. And, therefore for a perfect style hairstyle. Different hair types have different needs, so try to use the right products for your hair type.
For your fine and straight hair, use products with more lightweight formulas. Mists and sprays are the perfect choices when it comes to fine hair care. Avoid using conditioners because they will weigh your hair down. For someone with thick and curly hair, the soul uses rich oils and thick creams to lubricate strands.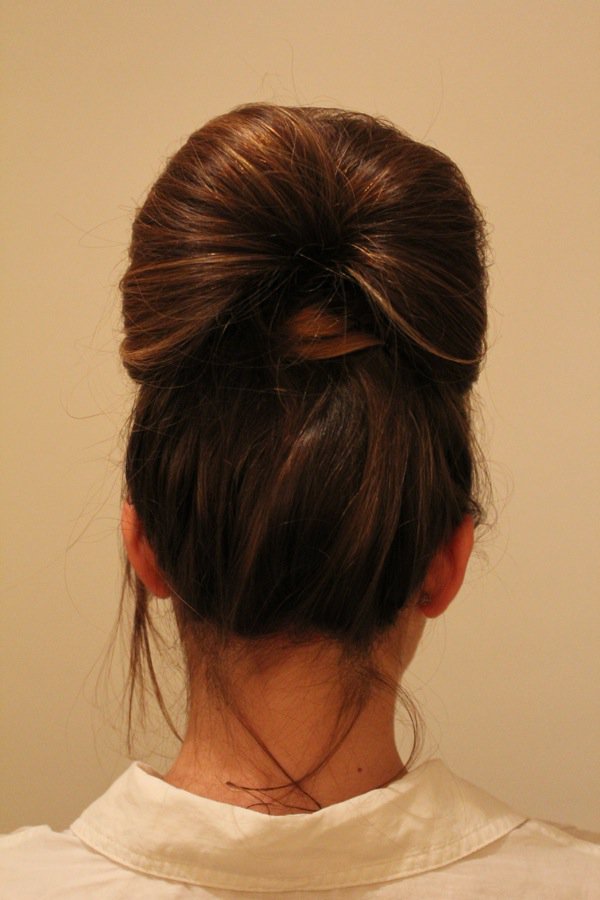 source


 source

 source

 source
Become styling products-savvy
There are so many different hair styling products. Knowing which one to choose for the hairstyle you want is one of the most important DIY hairstyle tips.
For example, hair gels are more liquid to the touch, but at the same time, they dry quickly creating a shiny hard shell. You can use them for creating spikes on short hair, slicking your hair down, or defining perfect curls.
Hair mousse is lighter styling foam that will give your hair a more voluminous look.
Creams and serums are the lightest hair products. They are the perfect choice for a last-minute touch-up on your DIY hairstyle.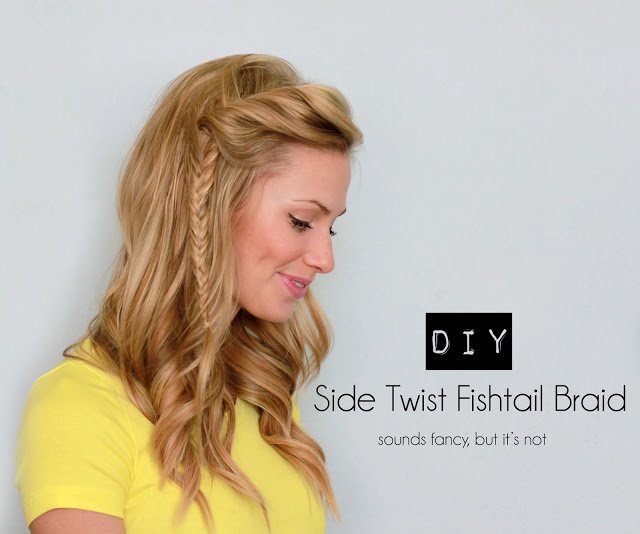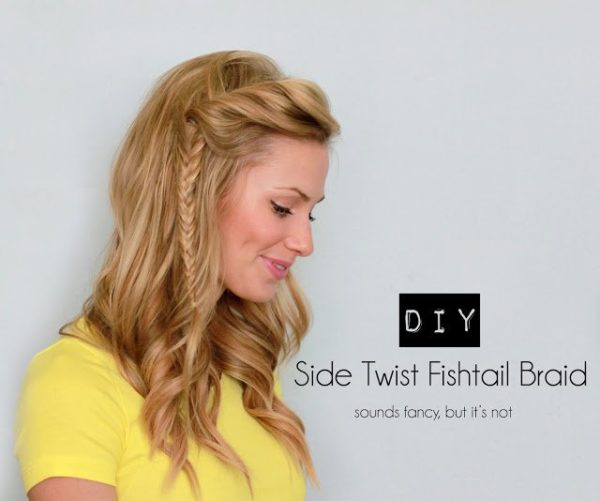 source
Get the right hair tools and accessories
There are so many different hair tools and accessories available over there. The essential DIY hairstyle tip is to choose the ones that will perfectly fit your hair texture and type. Once you identify your hair type try to stock up on these fundamentals:
A lightweight hair dryer that won't elicit damage
The right hair brush
Hair ties and bobby pins that color-match your hair strands.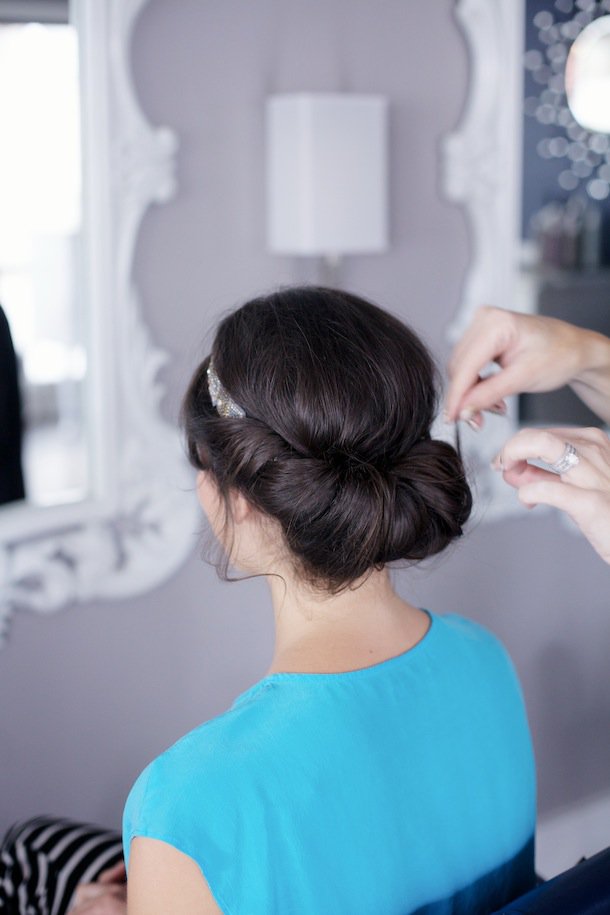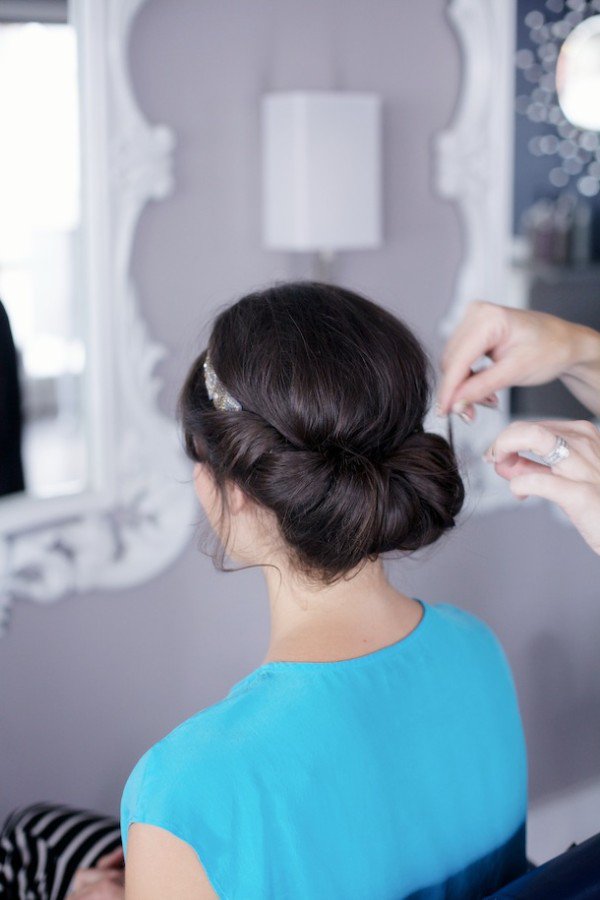 Style according to your hair type
One of the most important DIY hairstyle tips is to style your hair according is type.
For example, if you have fine hair then you have some versatility when it comes to styling it. You can experiment with messy 'dos, chignons add low buns. Also, you can straighten or curl fine hair with ease. It is up to your personal style to choose which kind of hairstyle to try for your fine hair.
On the other hand, when it comes to thick hair, the bets would be if you try braids, side ponytails, or high buns. This way you can control your hair on days when it tends to get heavy.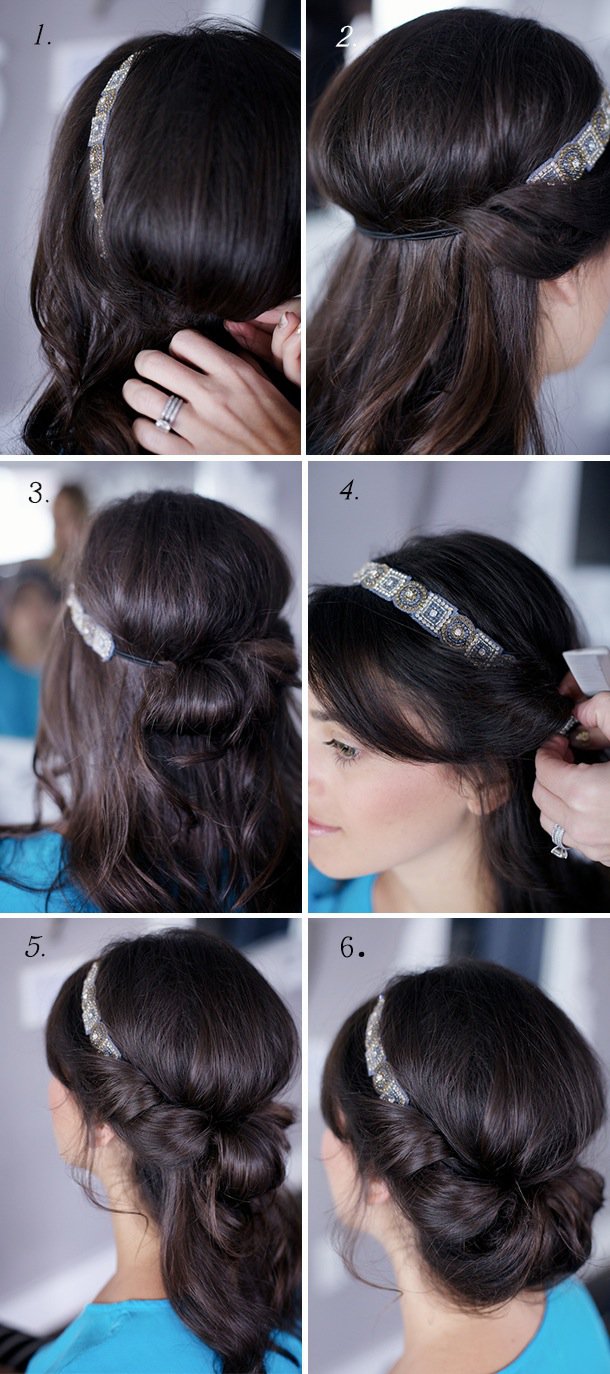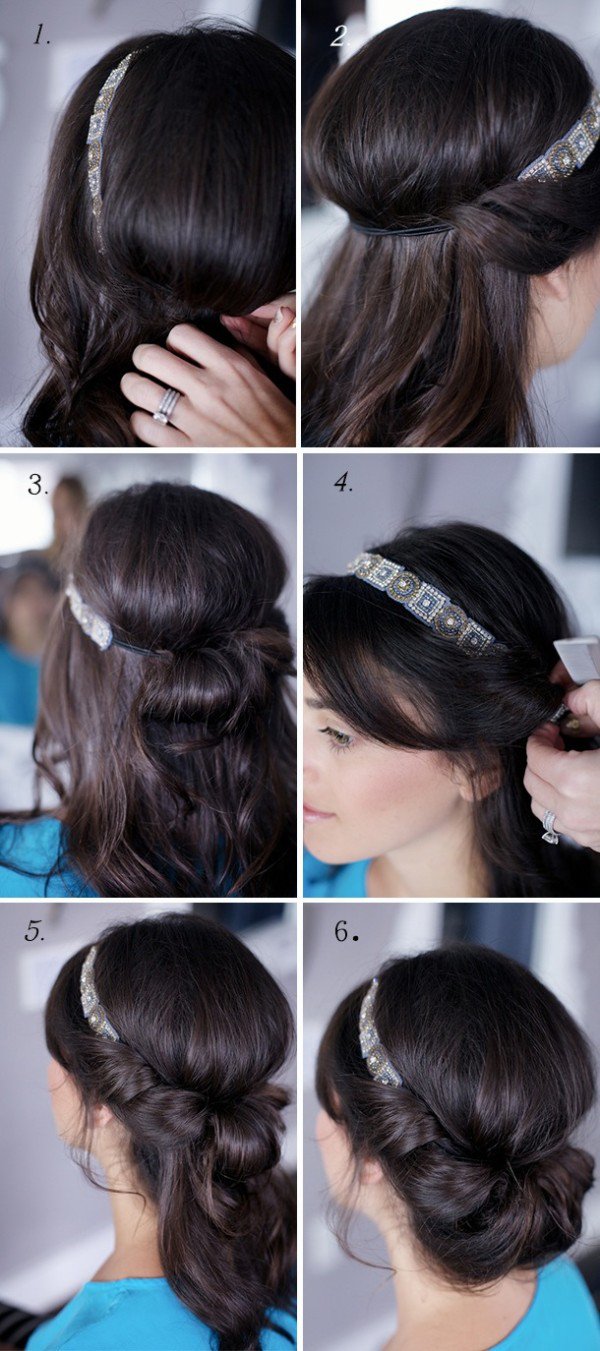 source