Are you planning your wedding party already? When planning your most special day, remember that you are the bride and you have the right to have whatever party you want. That means that you have the right to choose each detail of the wedding party according to your preferences. Your wedding dress is the central part of the wedding look. Many couples still follow the old-fashioned wedding traditions of not seeing each other before the ceremony. If you are one of them then you will have the chance to impress the broom when he first sees you in the white wedding dress. Even when you as a bride are certain that you want a white wedding dress, still there are many options to consider for the big day.
In the article below we are sharing with you a whole choosing the perfect wedding dress guide. It will help you pay attention to all the needed details when shopping for a white wedding dress. Here we go with them: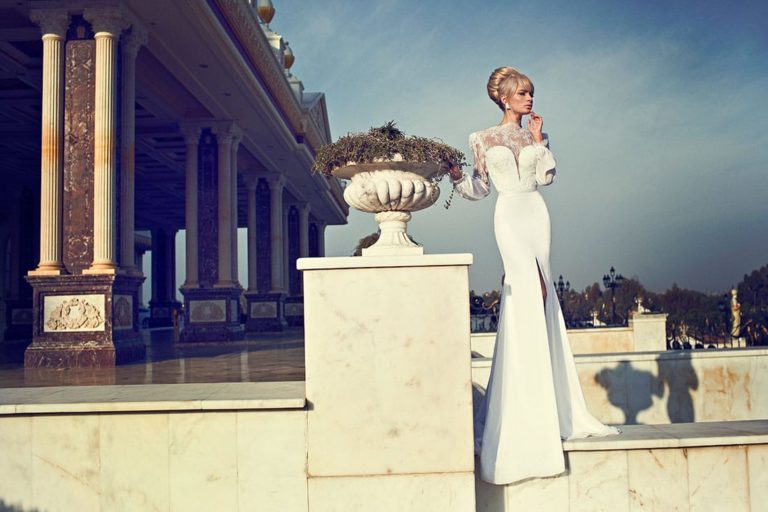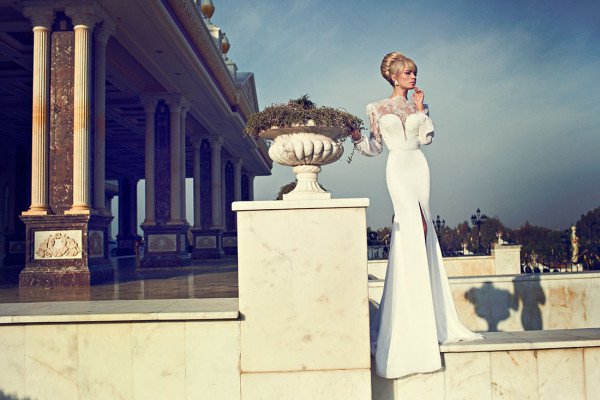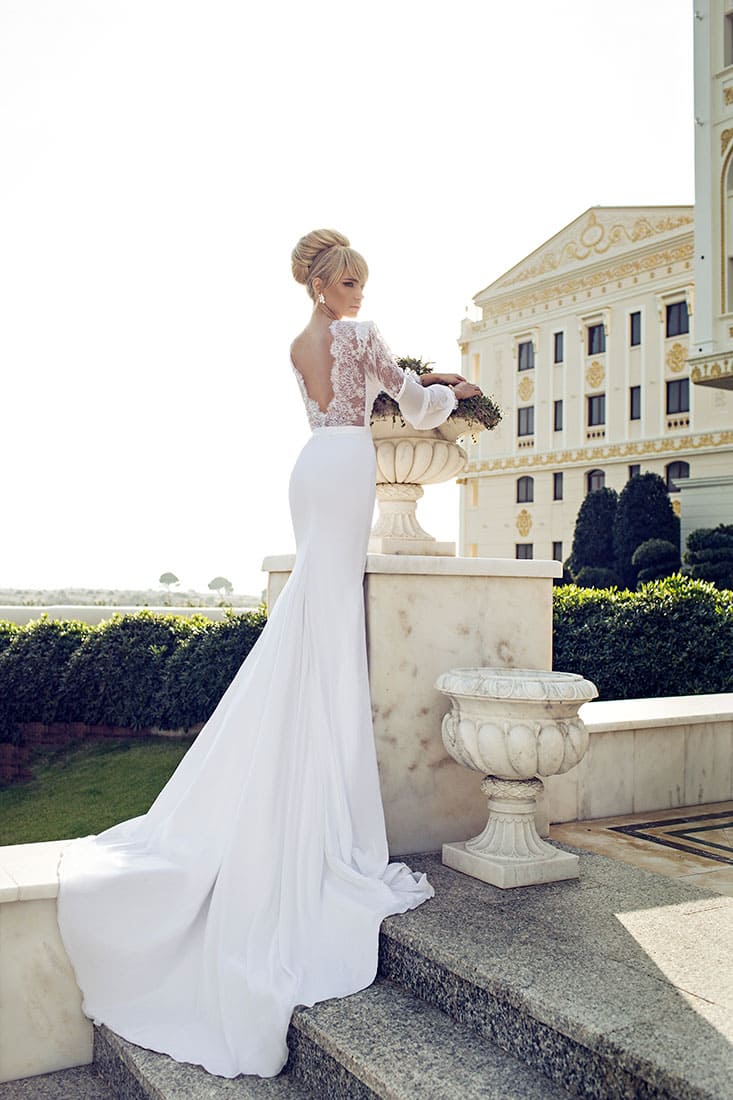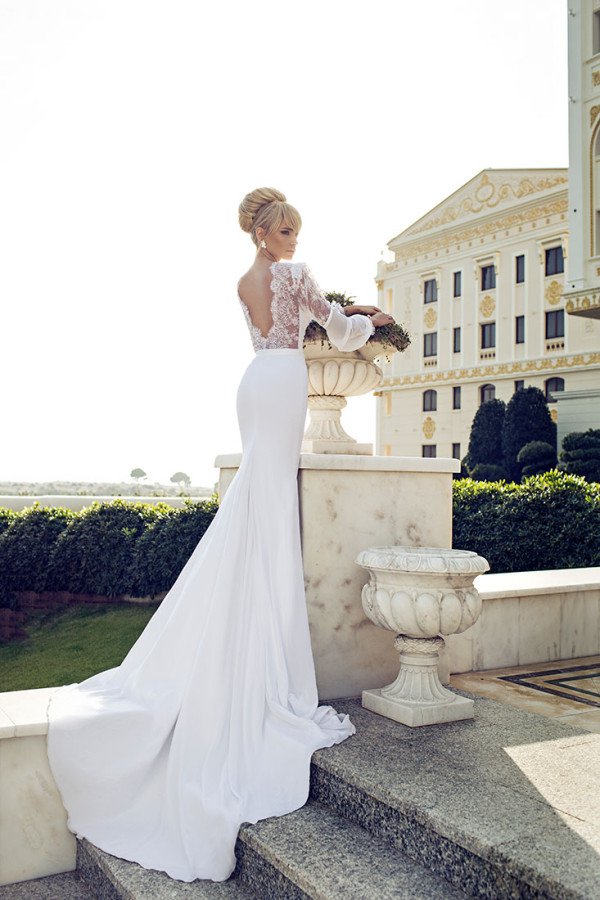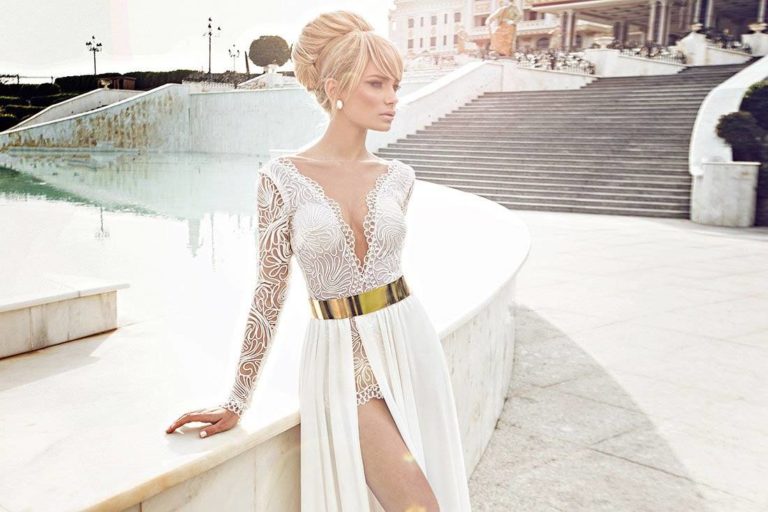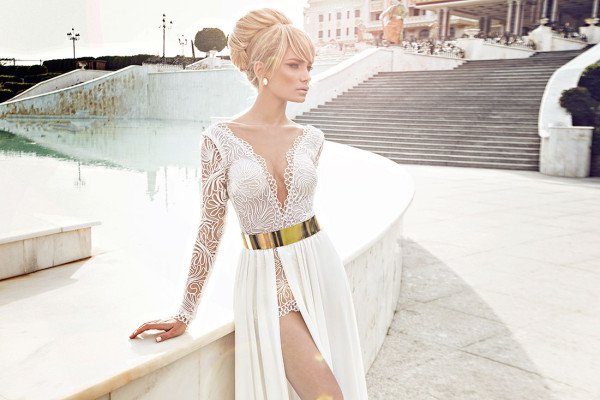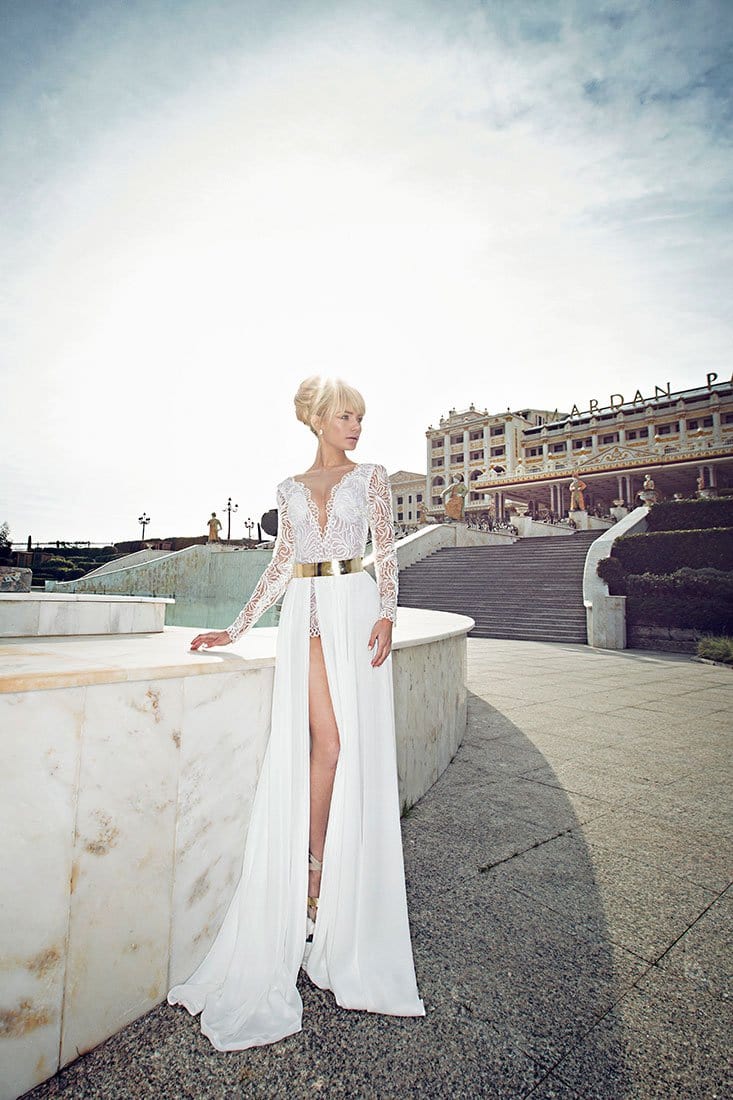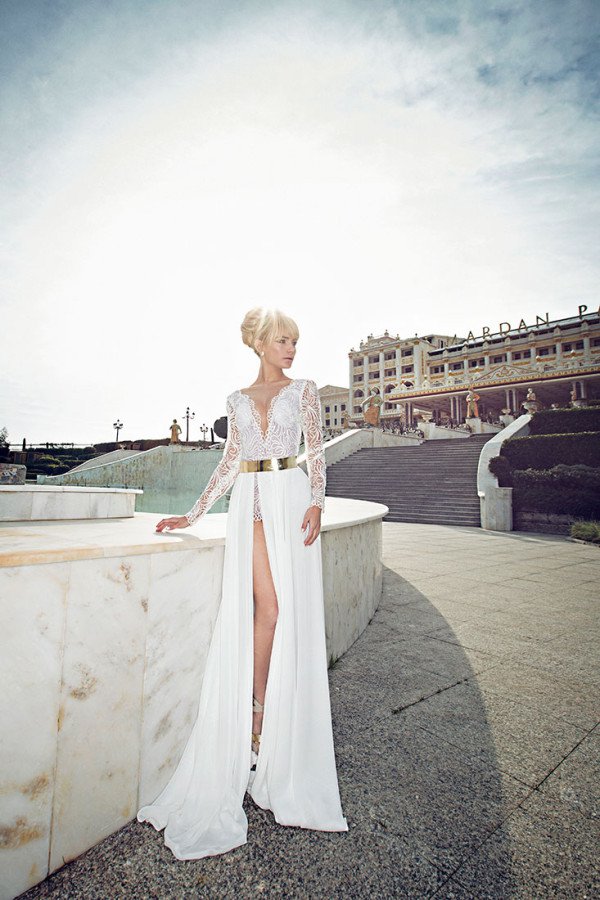 Definition of casual, semi-formal, and formal wedding dresses
There are so many different white wedding dress options to choose from. Narrowing down the dress options is nothing easy at all. But, in order to make things easier for you, we have made some definitions of casual, semi-formal, and formal white wedding dresses. You need to keep them in the back of your mind when shopping for your dream dress.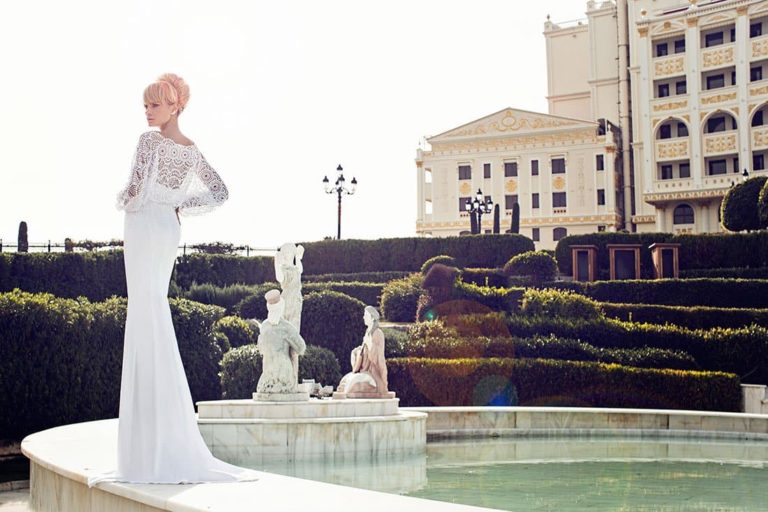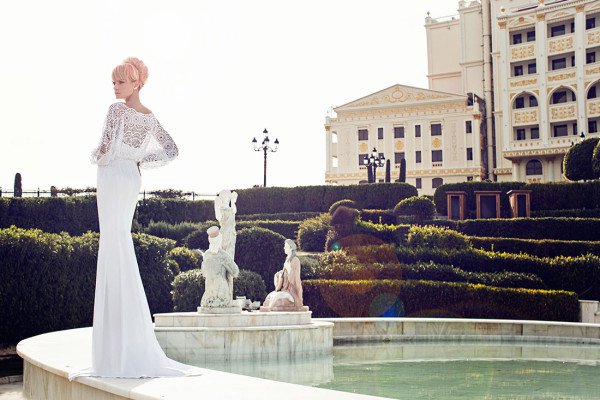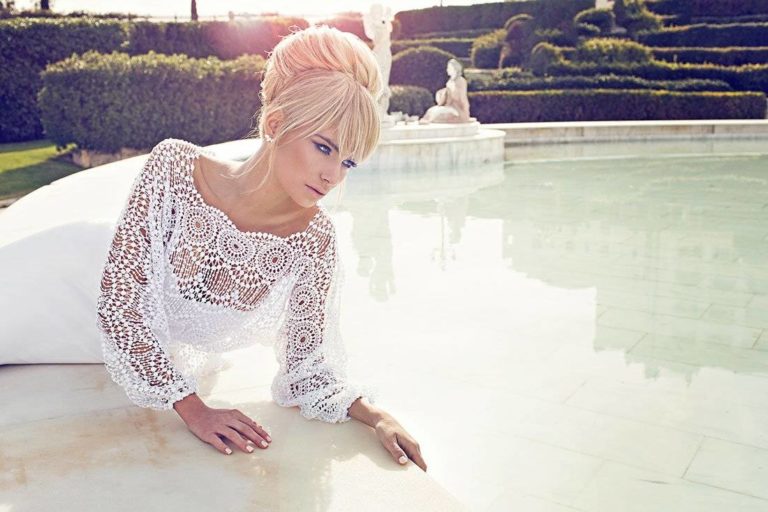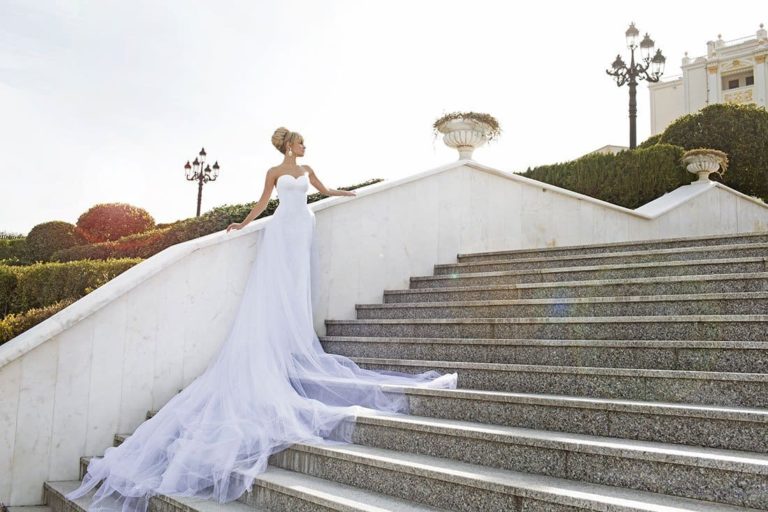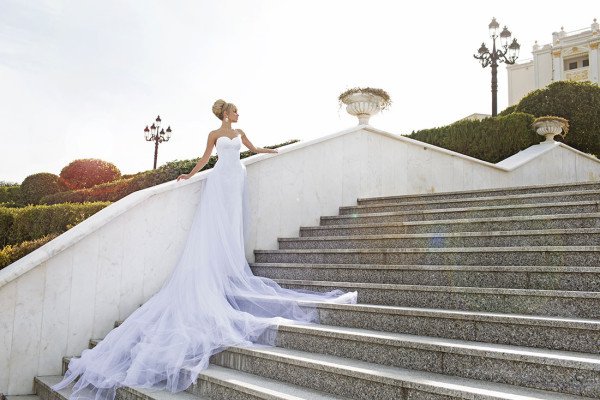 Casual wedding dress
A casual white wedding dress can take on many different looks. Separating it from the semi-formal and formal wedding gown usually comes down to the fabric and the length. The typical casual dresses are shorter like tea-length or even knee-length. They also come in a variety of fabrics mostly including cotton or polyester or any other fabric that you can commonly see in a regular clothing store. You can choose this kind of dresses for casual wedding parties.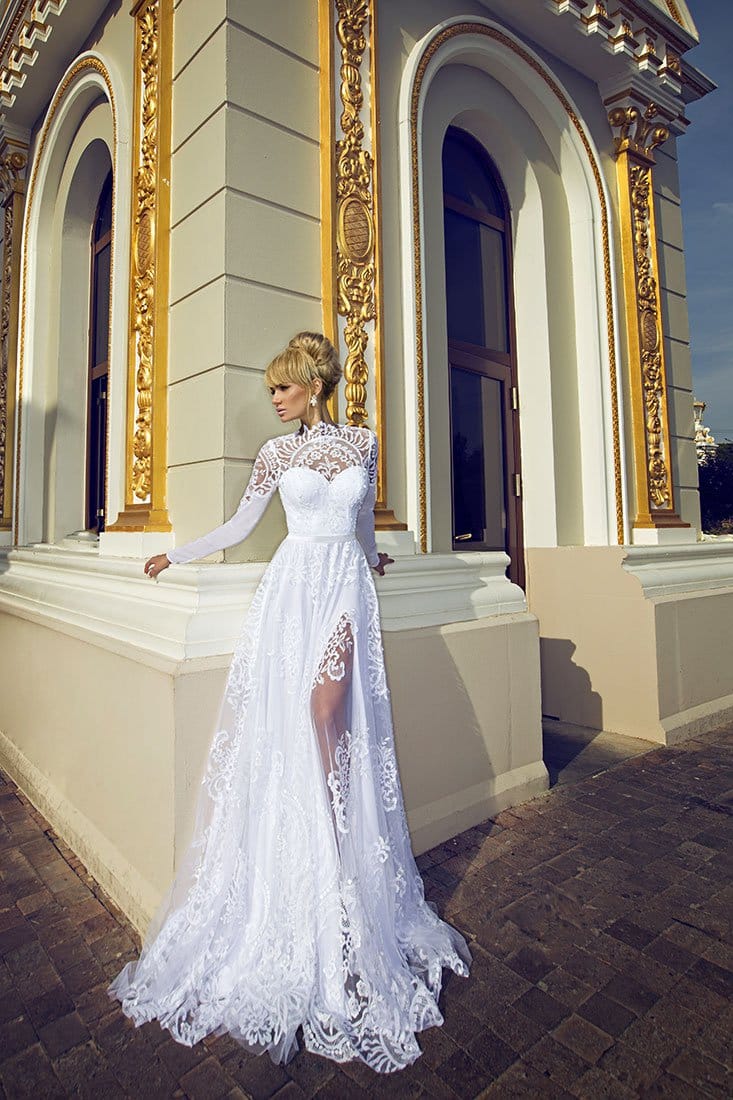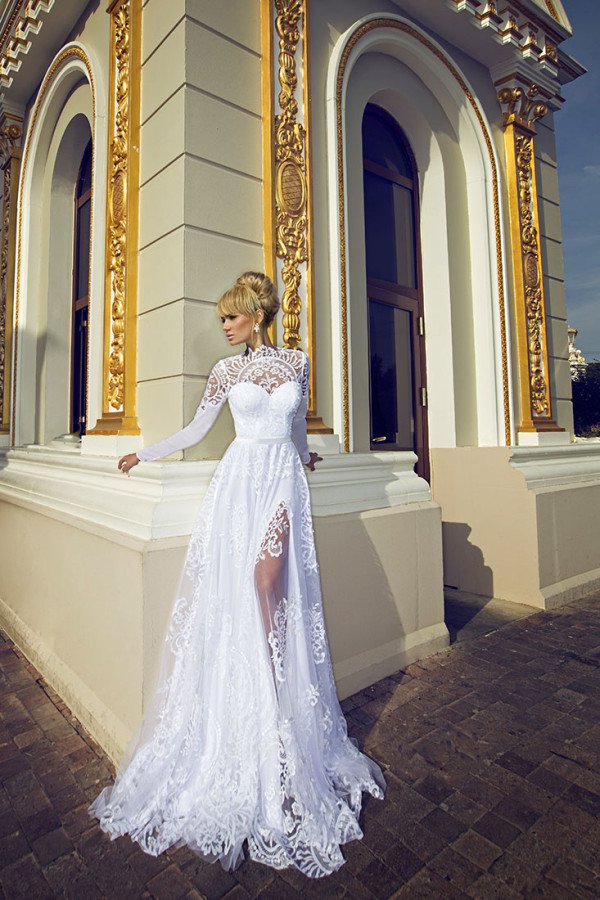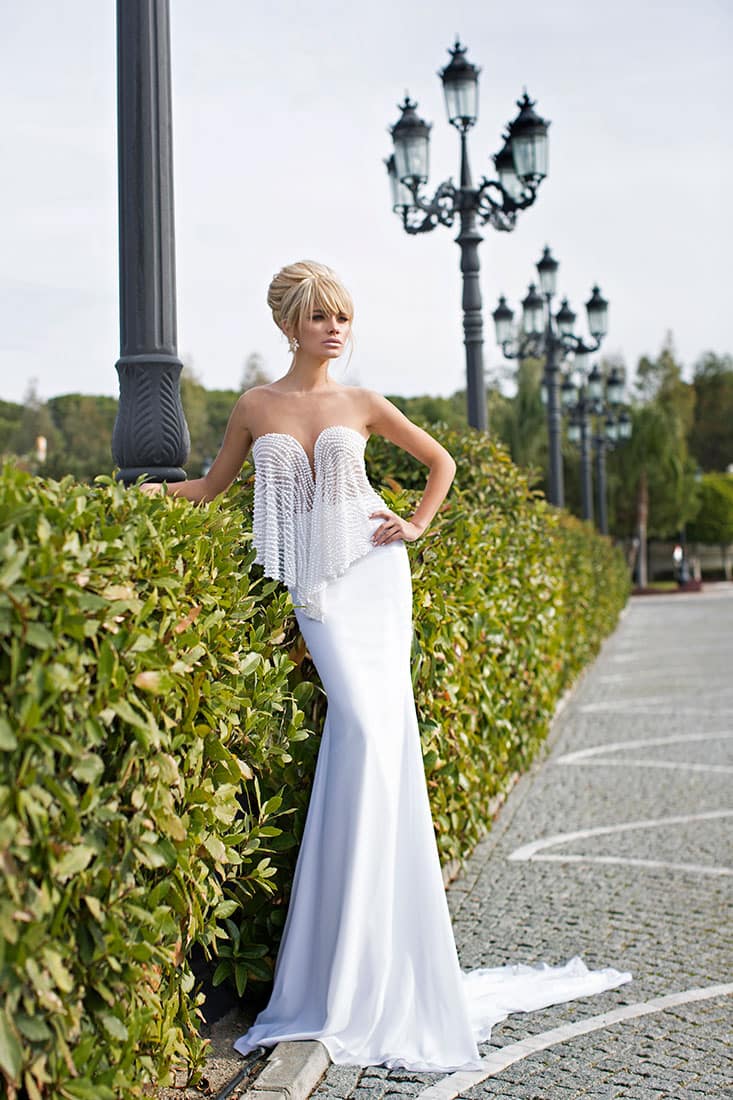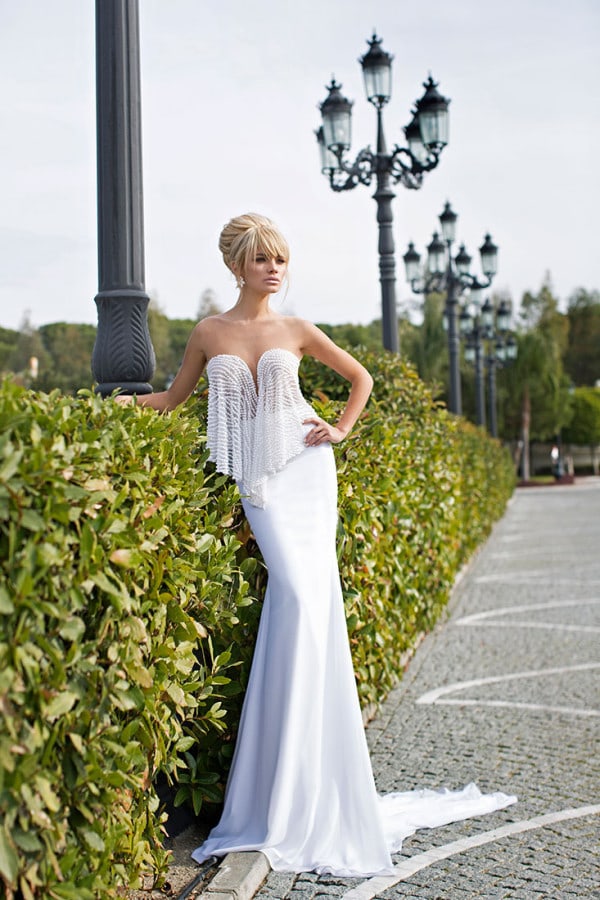 Semi-formal white wedding dress
Most brides won't even see the difference between the semi-formal and the formal wedding dress. The distinction is completely subjective. However, semi-formal dresses typically do not require wearing a long veil. Or, a veil at all! They are usually long or floor-length. You can find them in different silhouettes such as A-line, mermaid, or sheath. When shopping for the perfect wedding dress, we recommend you consider your body shape in mind. Choosing the dress that will perfectly suit your body figure is crucial. The semi-formal dresses also come with some beading or lace, which gives them a sense of elegance and sophistication.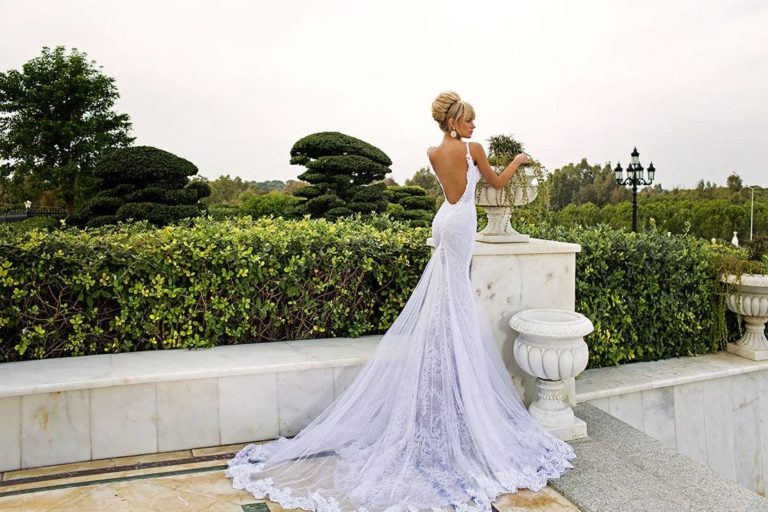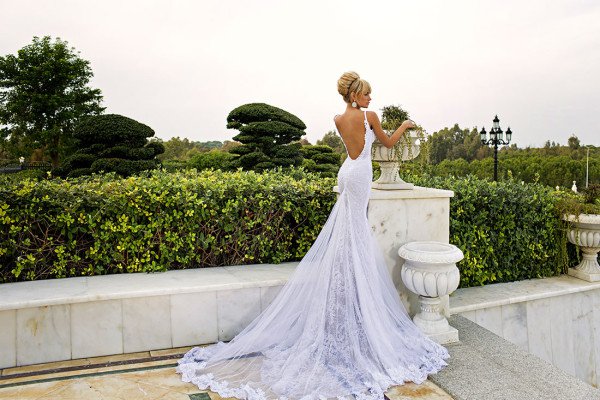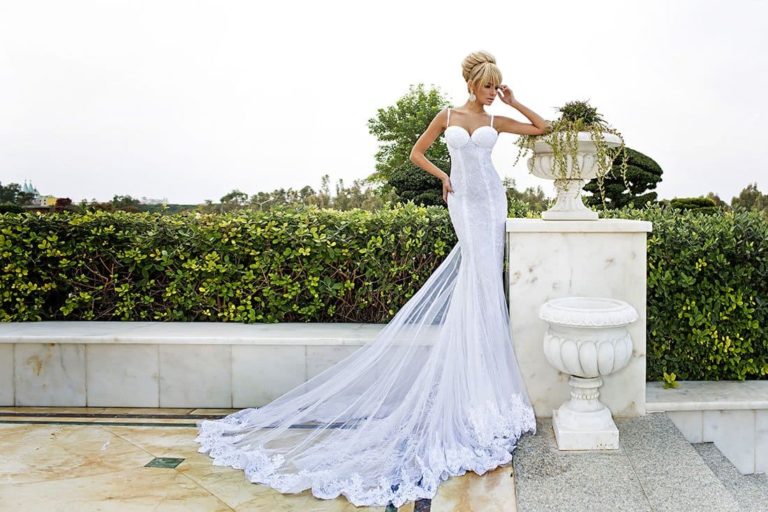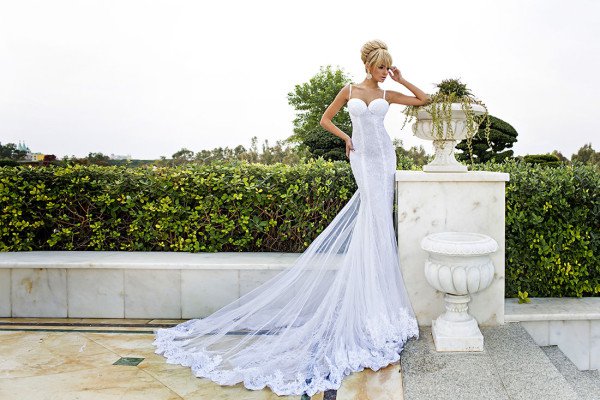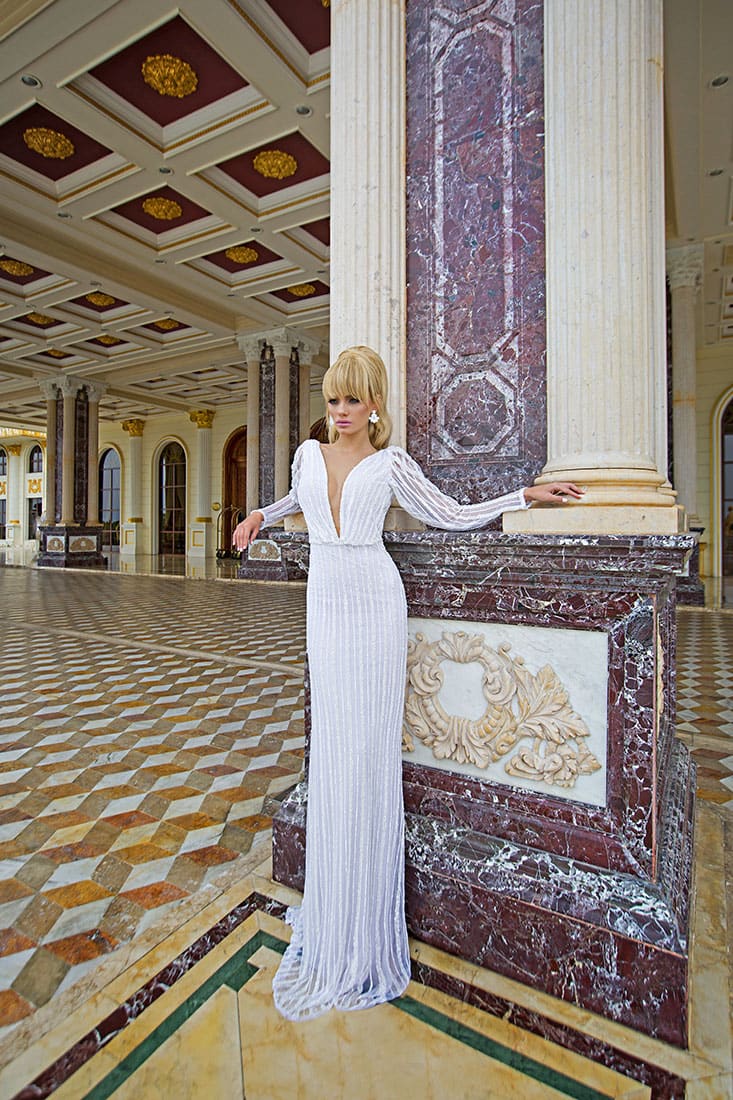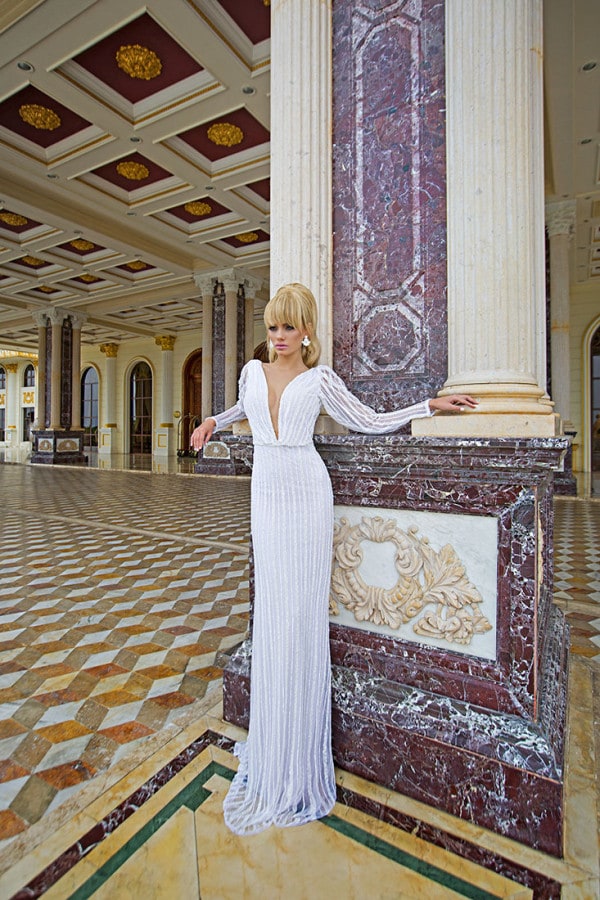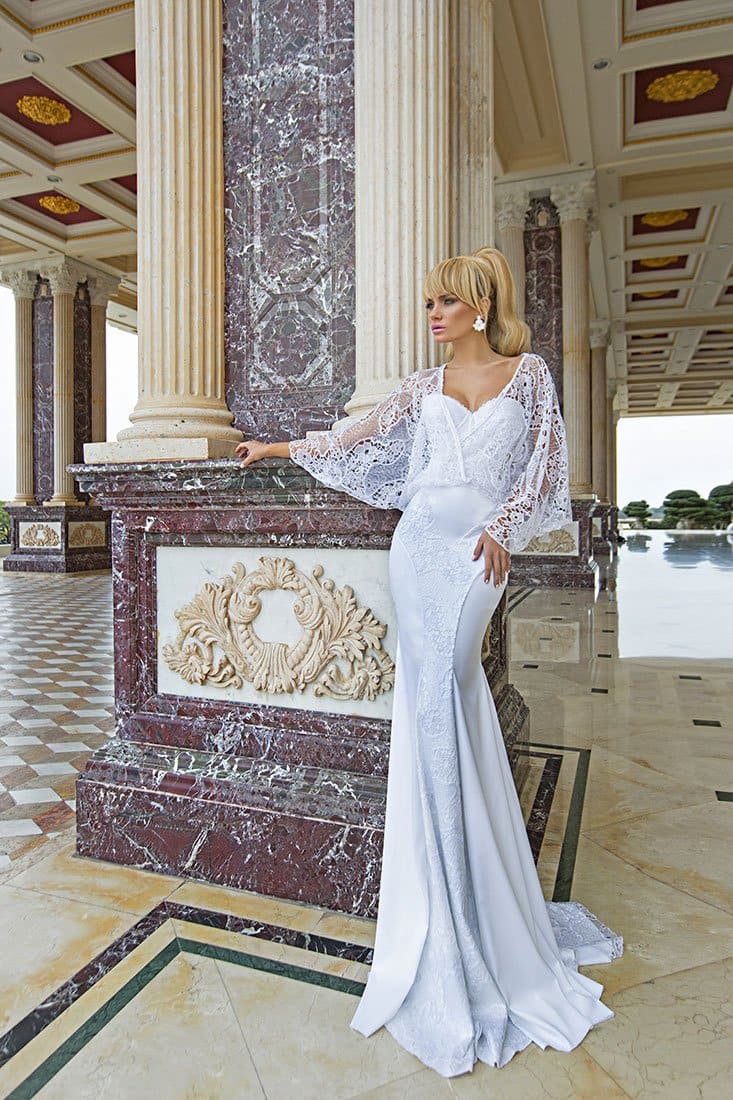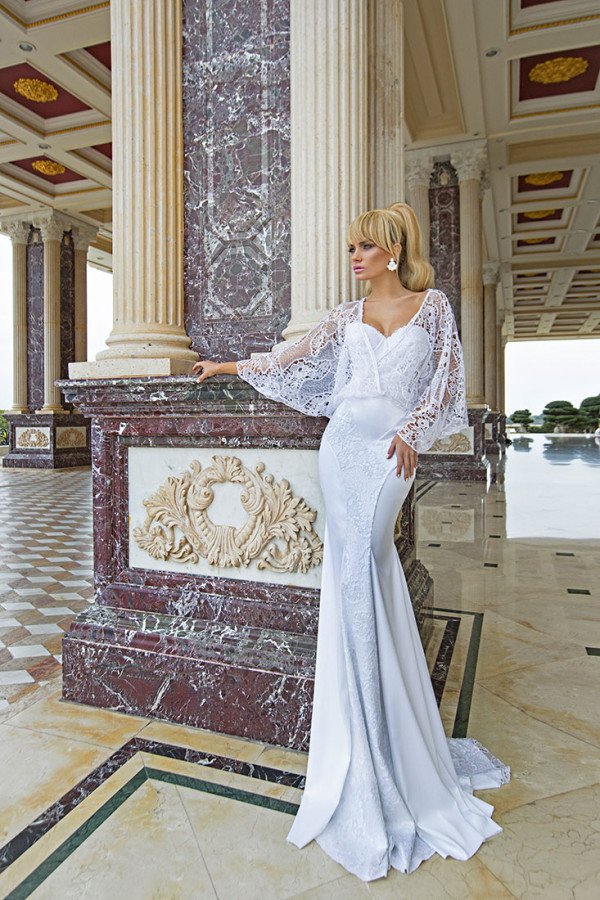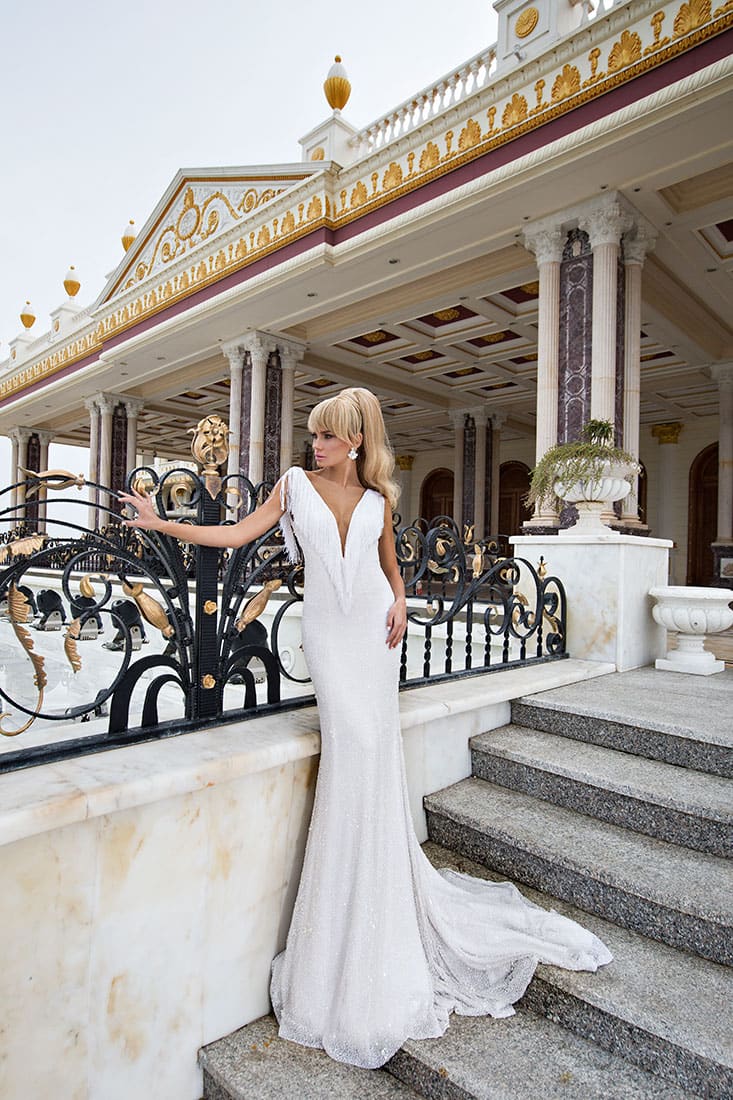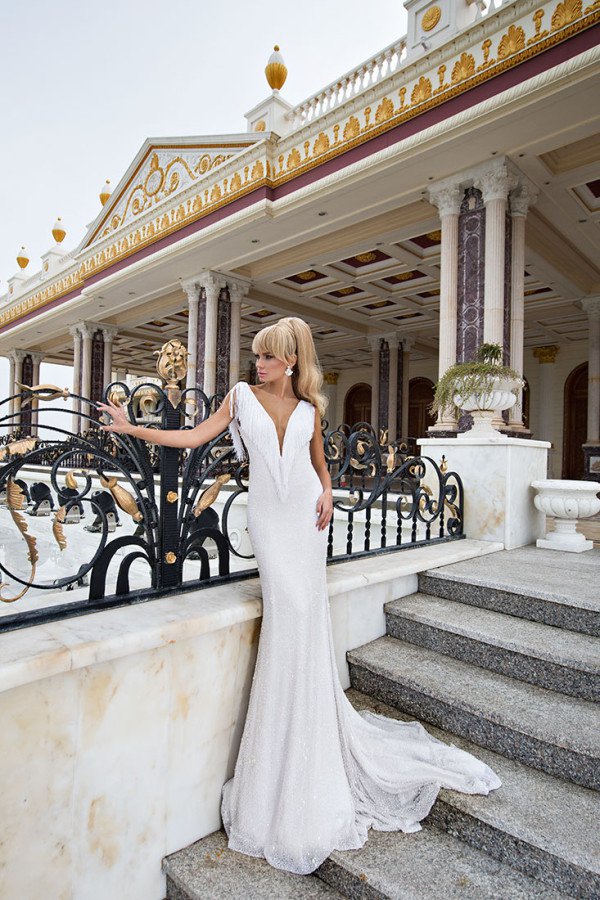 Formal wedding dress
This is the white wedding dress that women have always dreamed about. The formal wedding dress is always floor-length. It is mostly accompanied by a long and sophisticated veil. Most women choose the formal wedding dress for their special day when having a typical formal wedding party. It makes them feel special and like a princess. Formal wedding dresses come in more expensive and soft fabrics like silk, organza, or satin. And they are almost always detailed with lace or other beading details.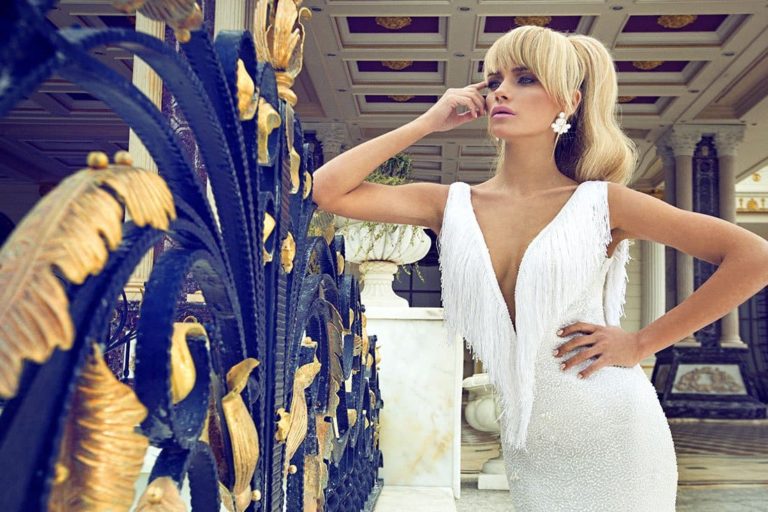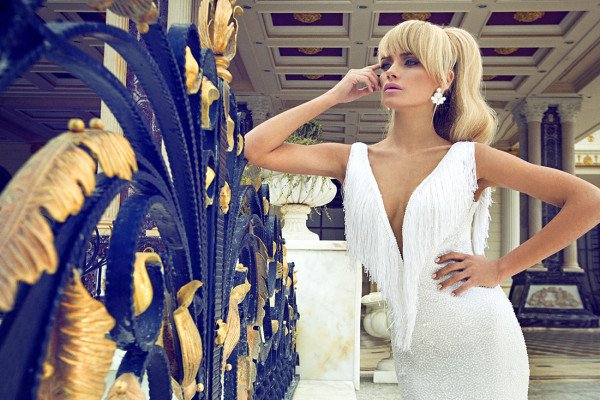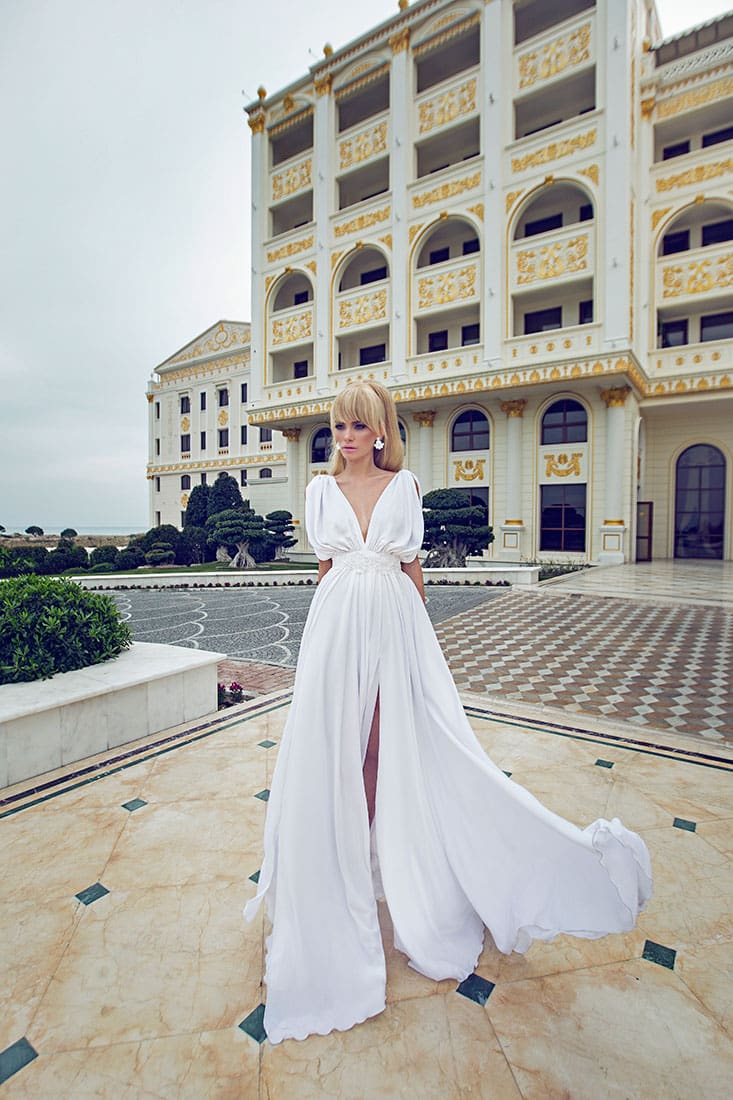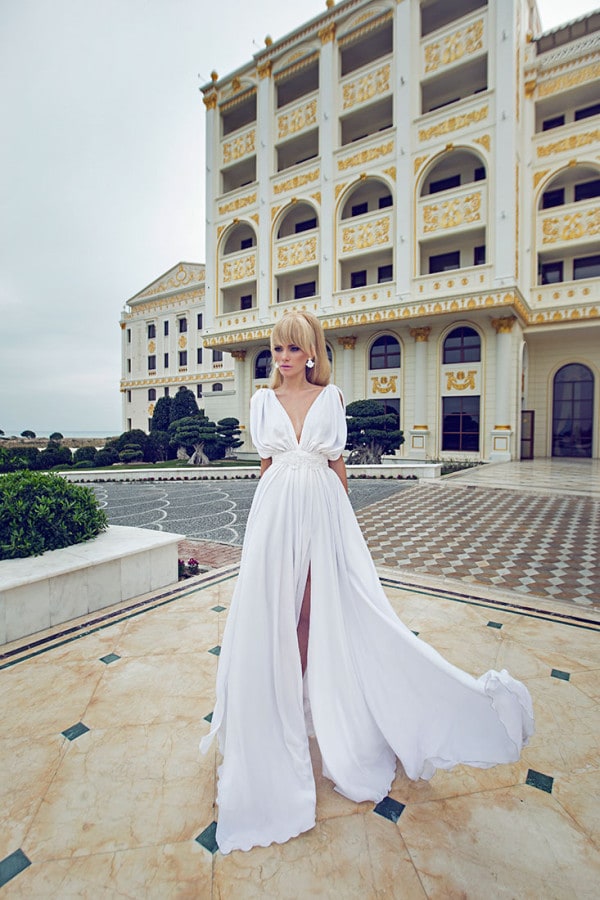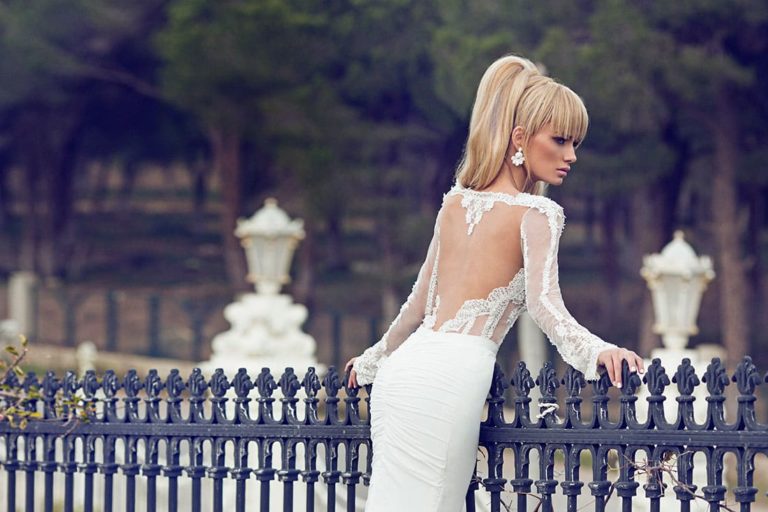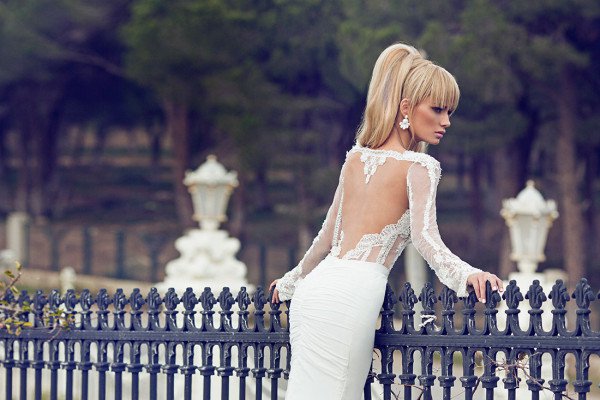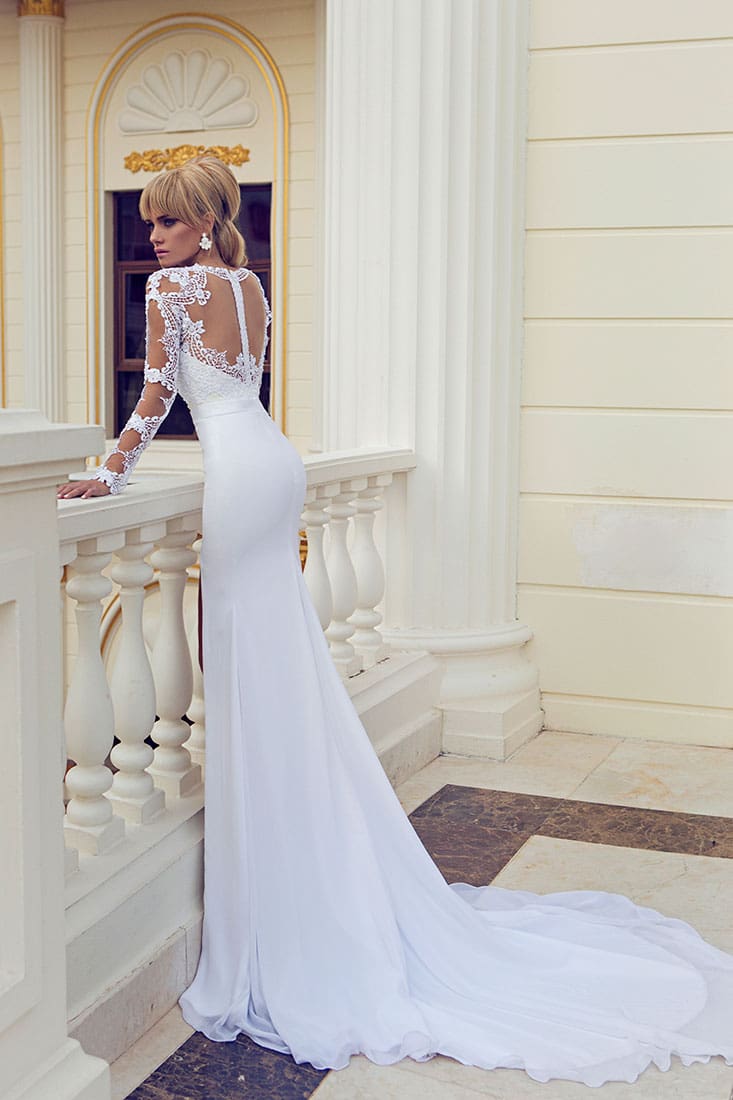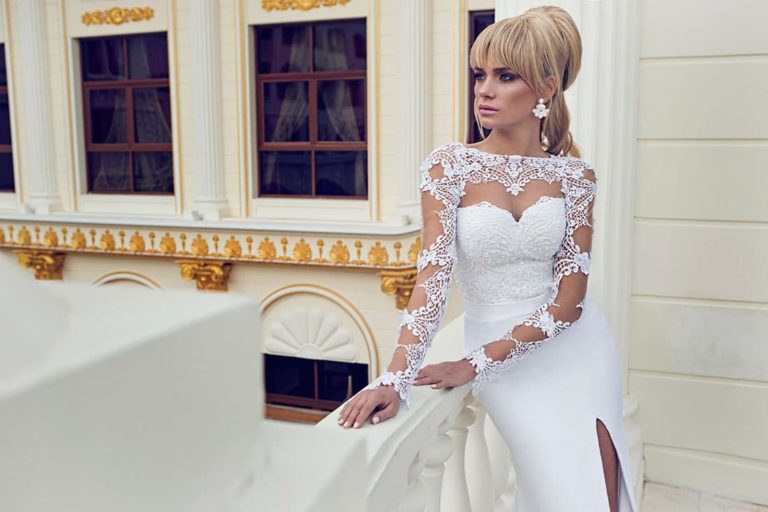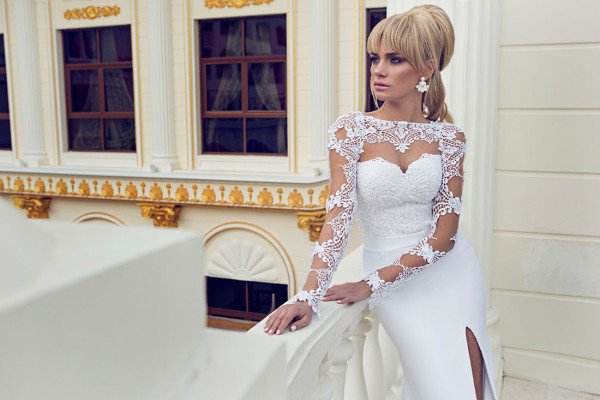 Choosing the white wedding dress of your dreams rules to follow:
Are you having a daytime or evening wedding ceremony?
This is a very important thing because timing is everything when it comes to choosing the perfect white wedding dress. Traditionally, if the party is held before 6 p.m. you are having a daytime wedding party and the best is to choose a shorter bridal dress. On the other hand, if you are having a nighttime wedding ceremony, then you are sticking with the traditional wedding dress etiquette and a formal long wedding dress is required.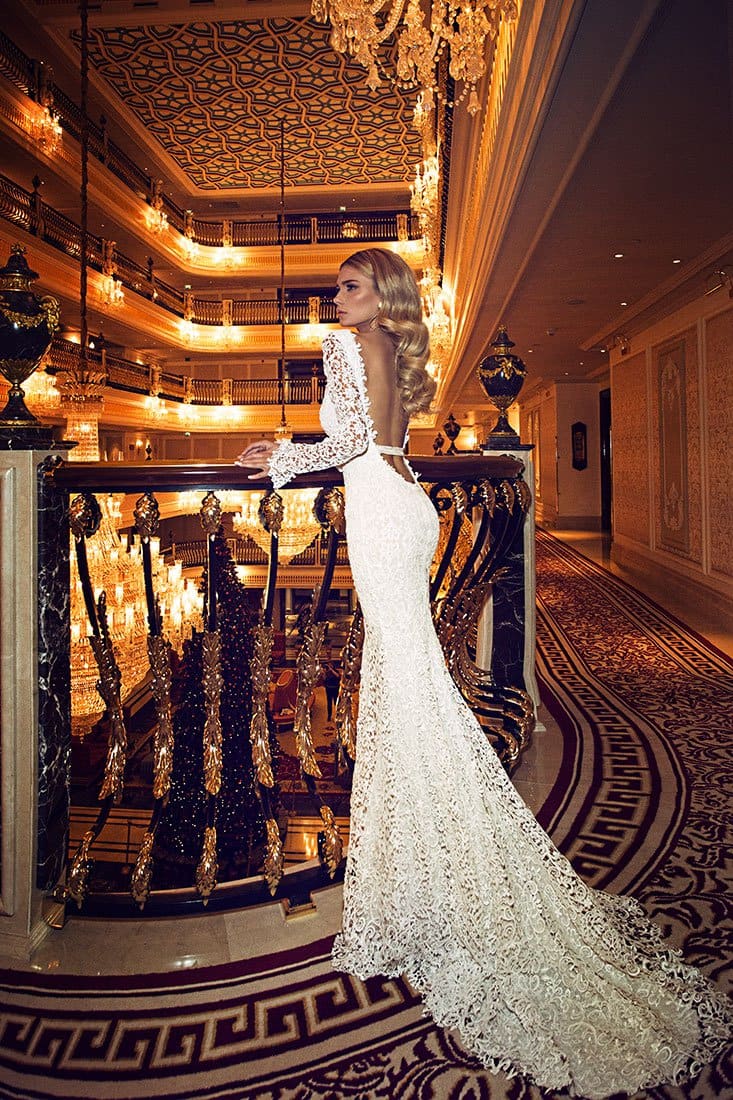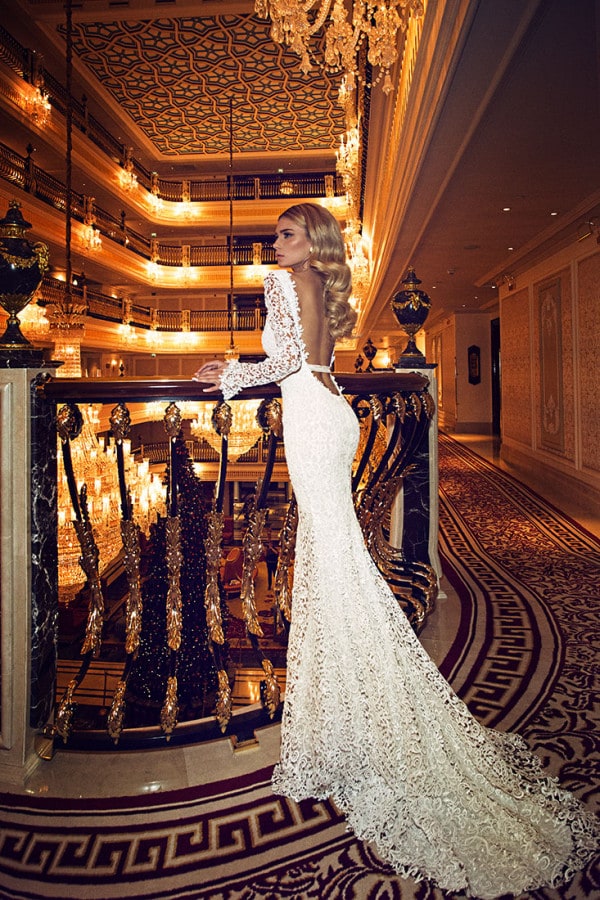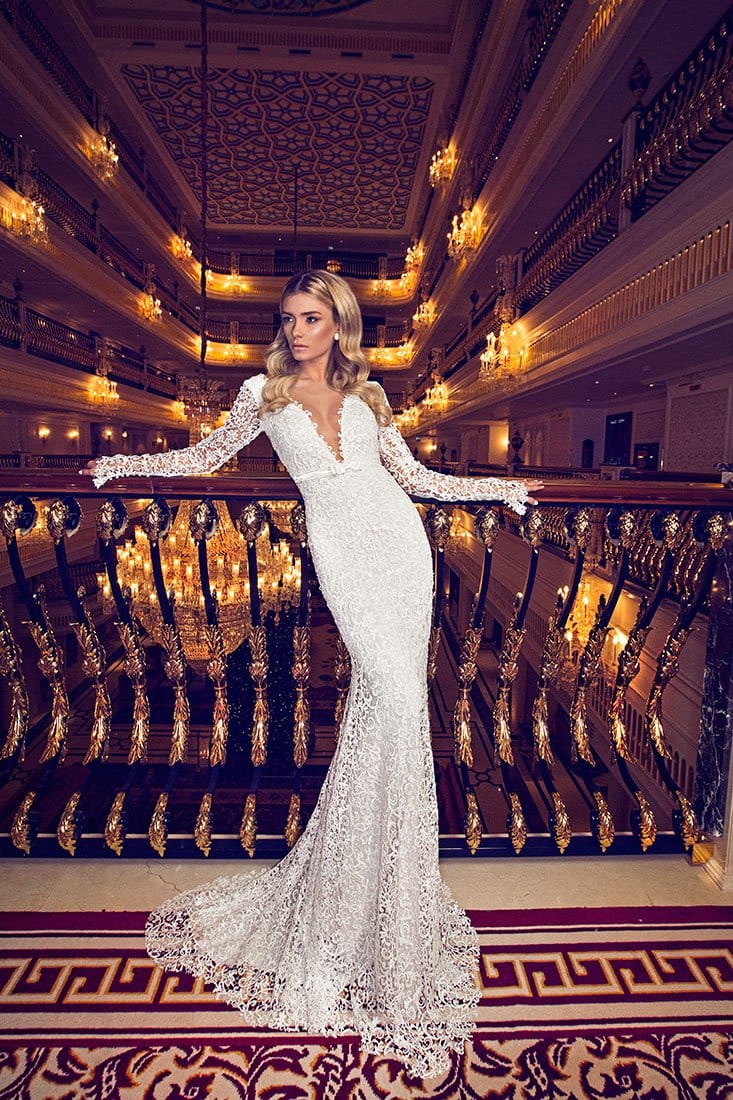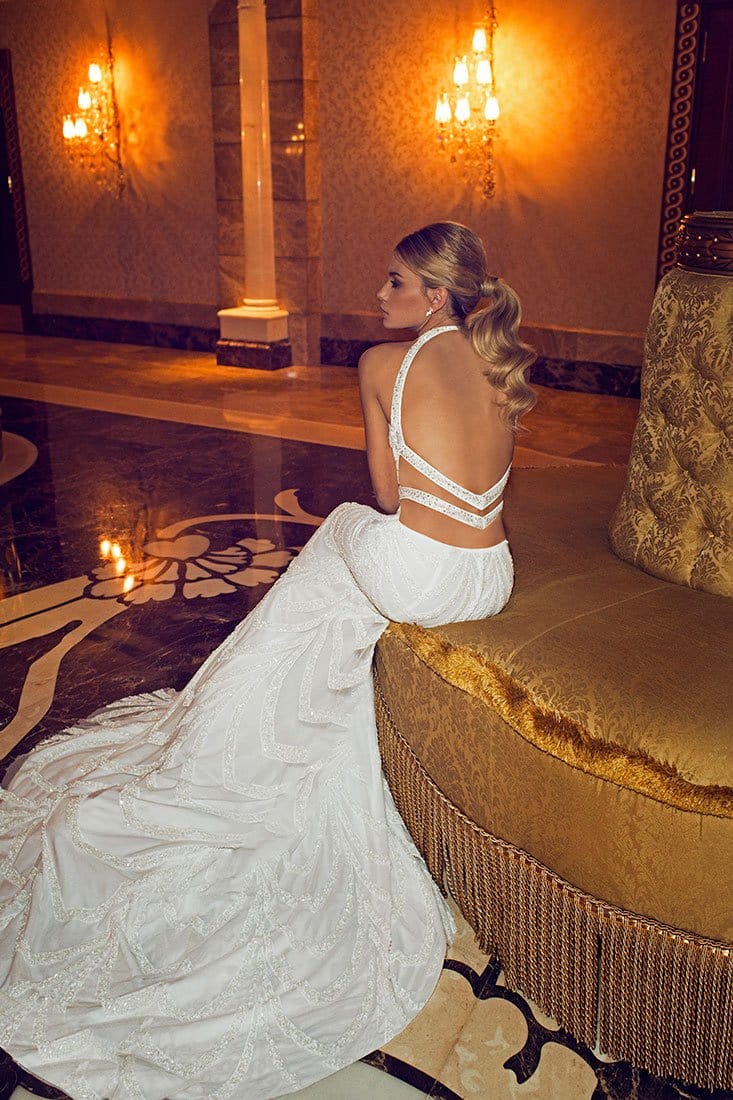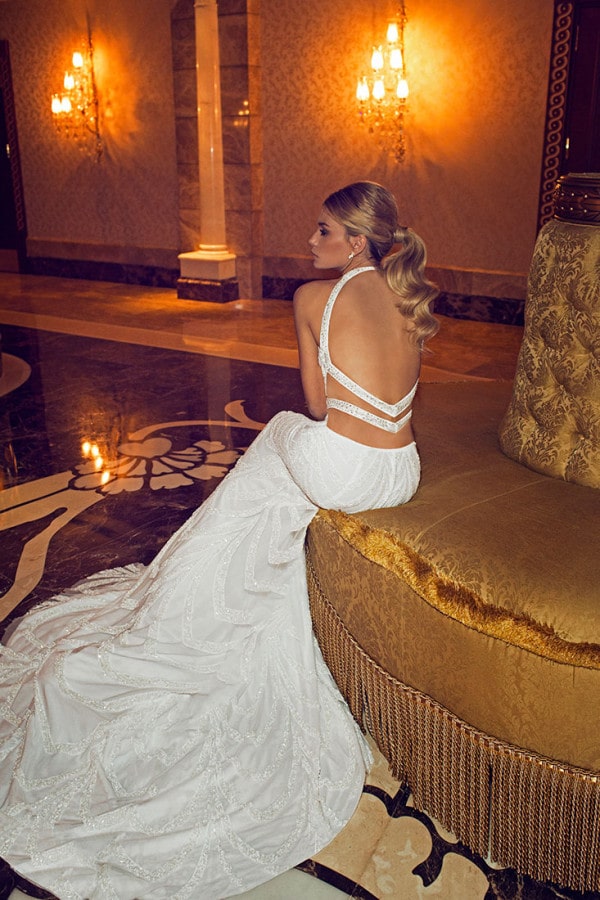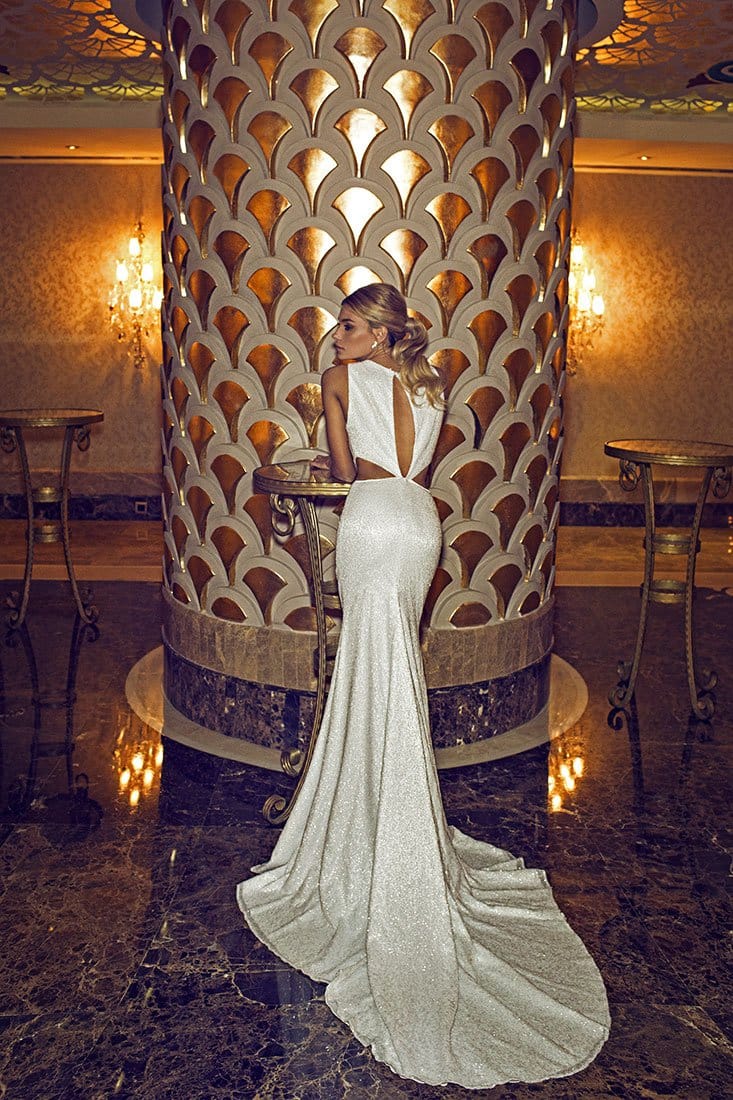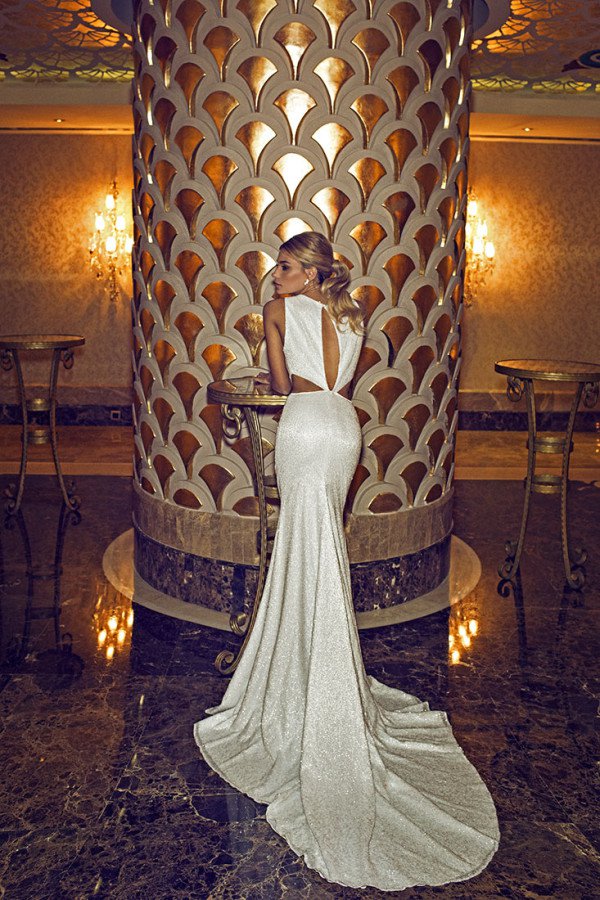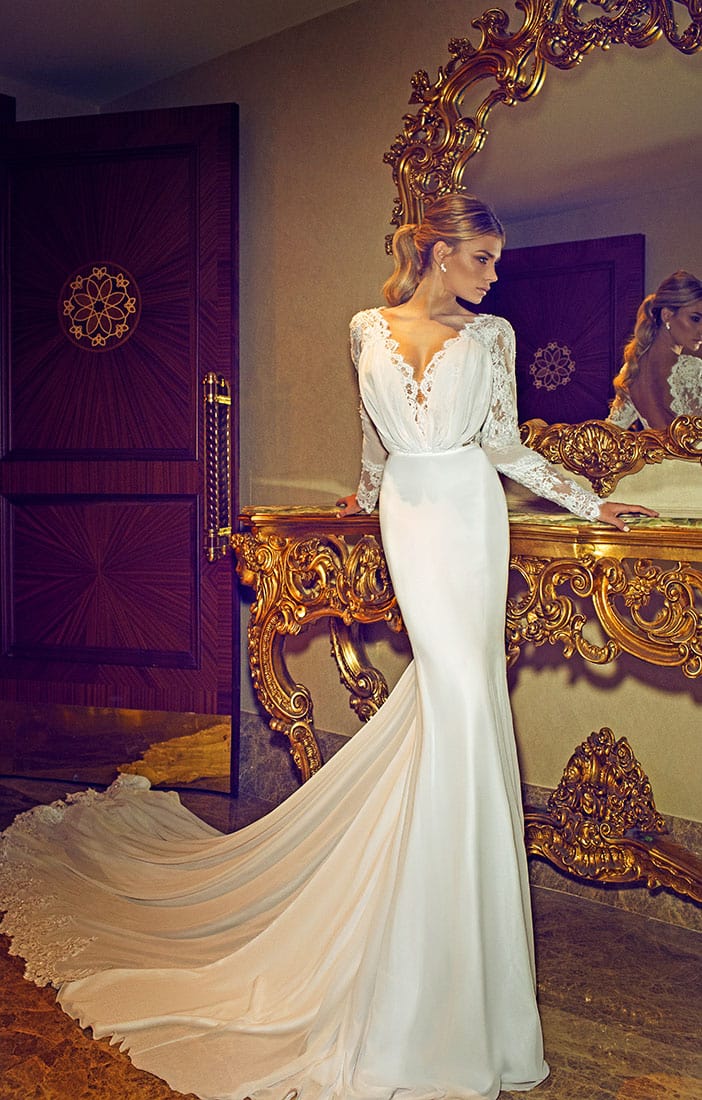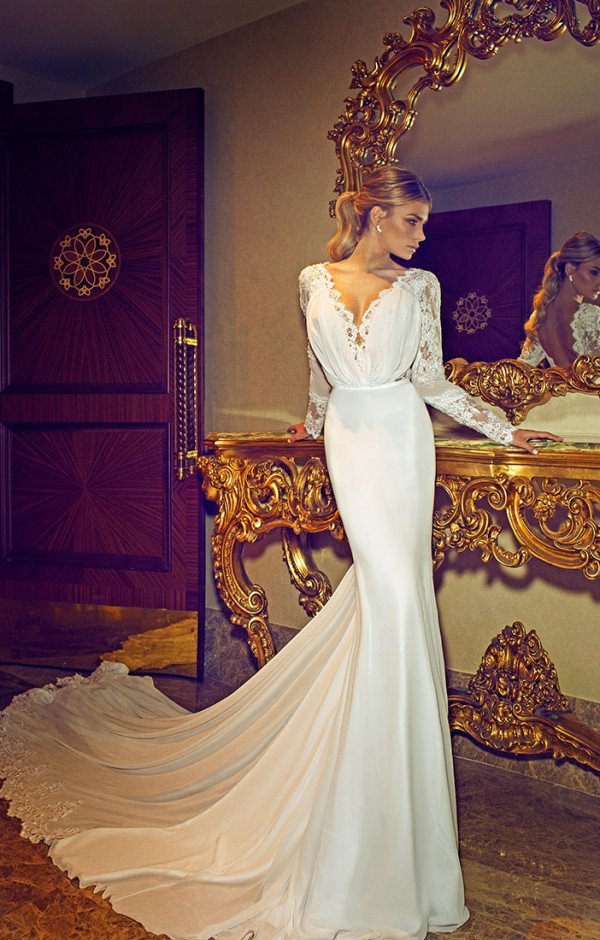 The type of the venue also comes into play
The venue also plays a big role in choosing the perfect white wedding dress. For example, if you are having a wedding ceremony in an upscale ballroom, then the dress should match the formality of the venue. That means that short dresses are not an option at all. A formal, princess wedding dress should be considered the best choice for such a ceremony. On the other hand, if you are having a beach wedding party, for example, then you can go more casual with the bridal dress code. A short or midi white wedding dress that will make you feel comfortable can be a super choice for such a party.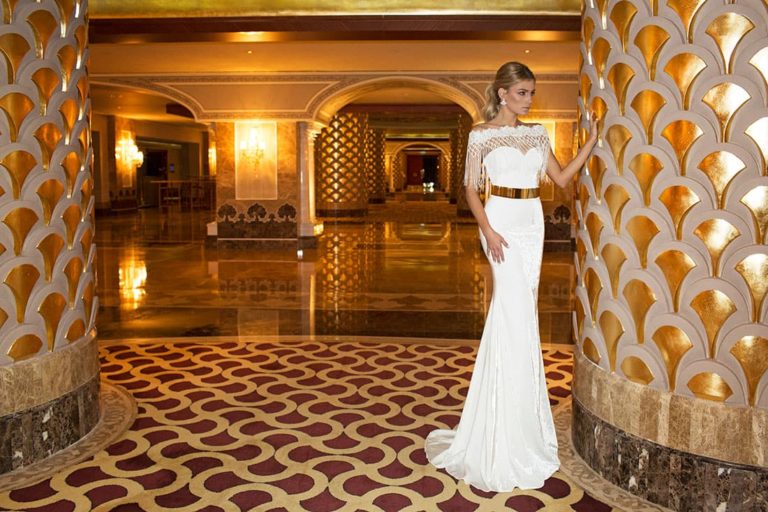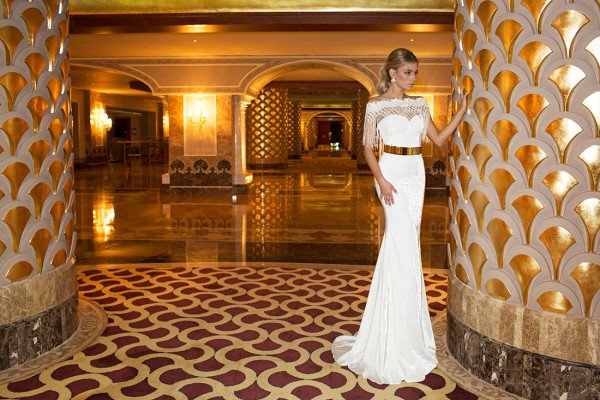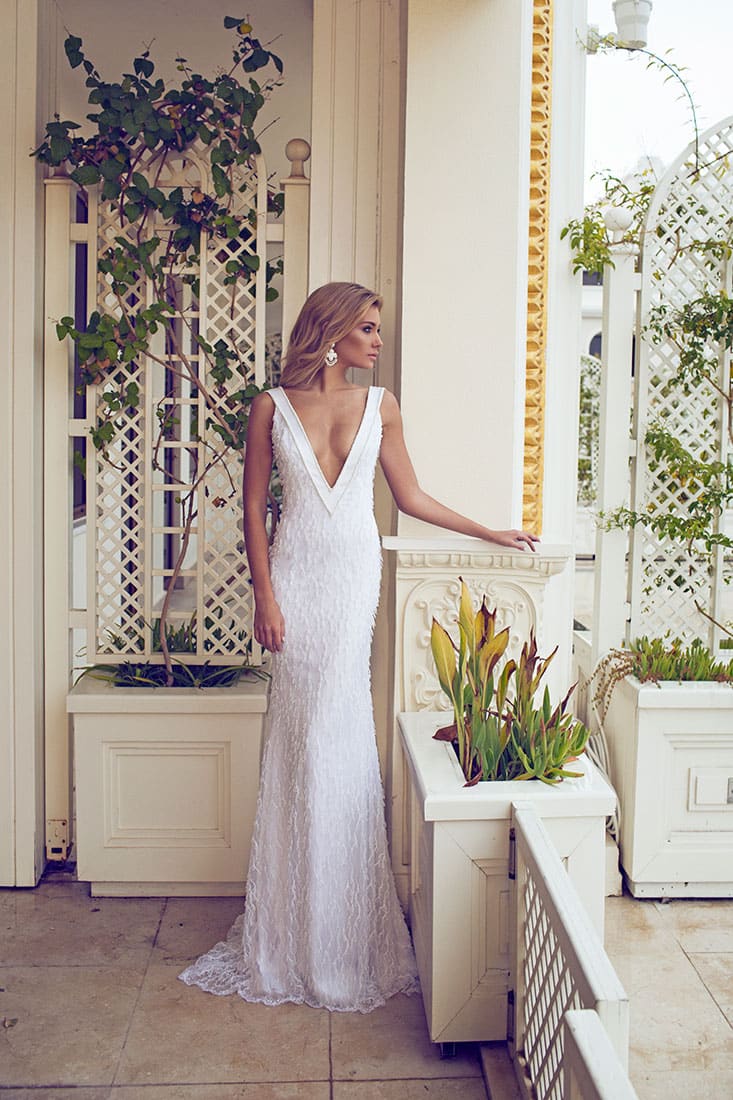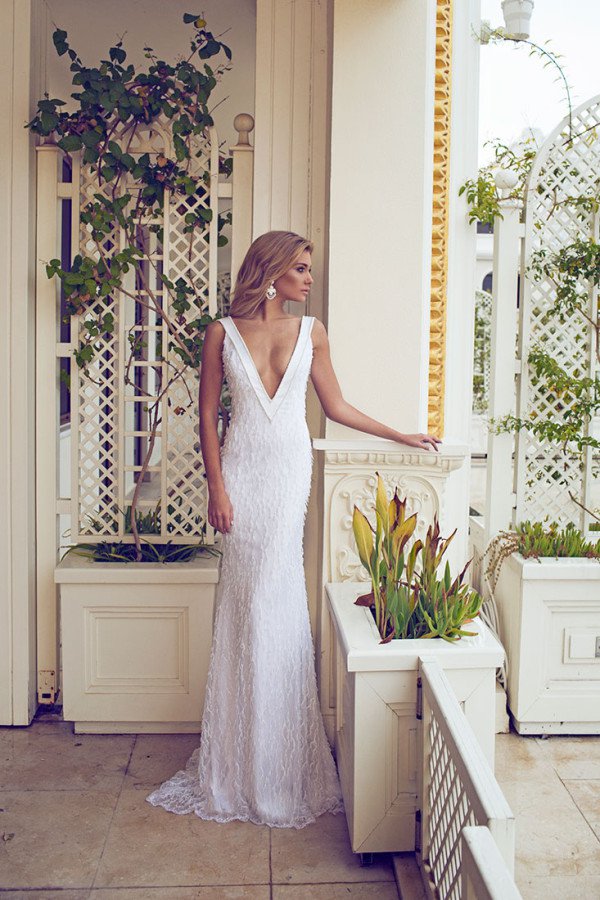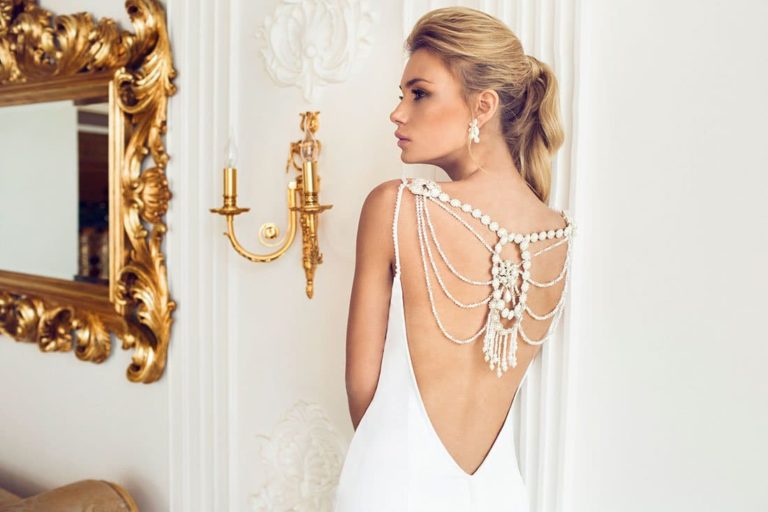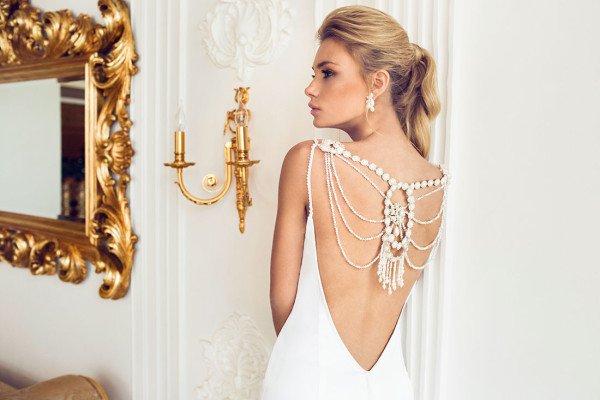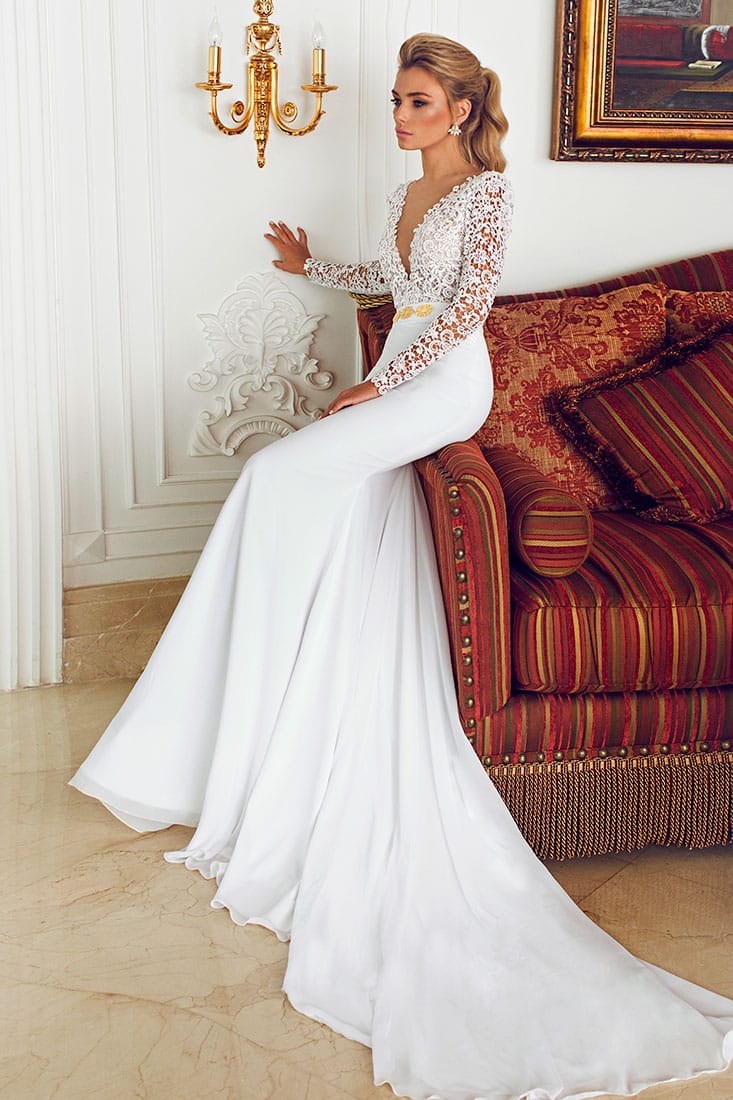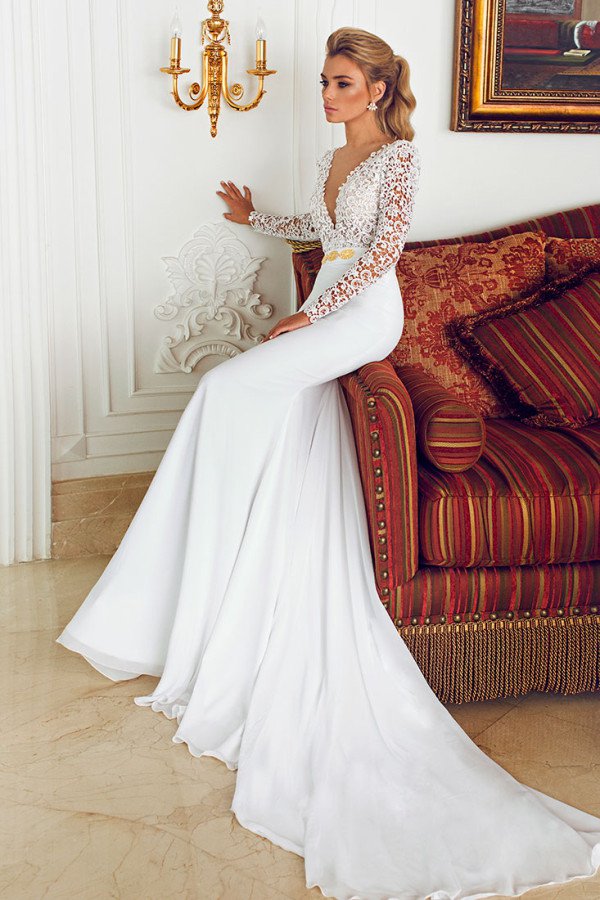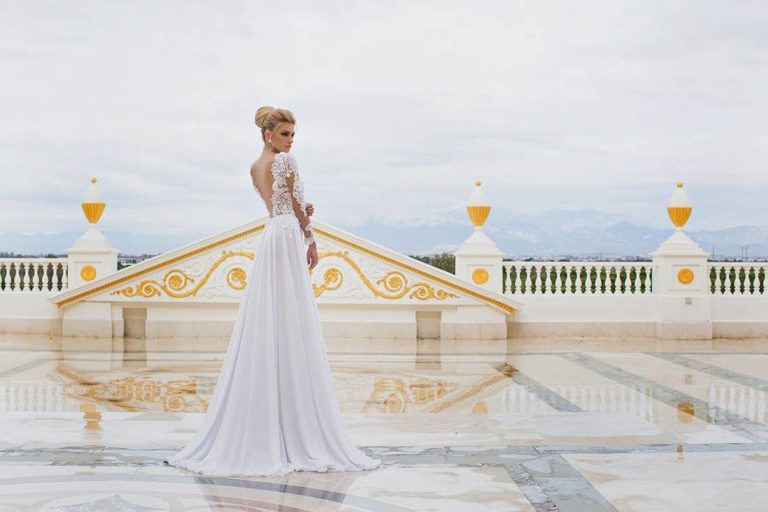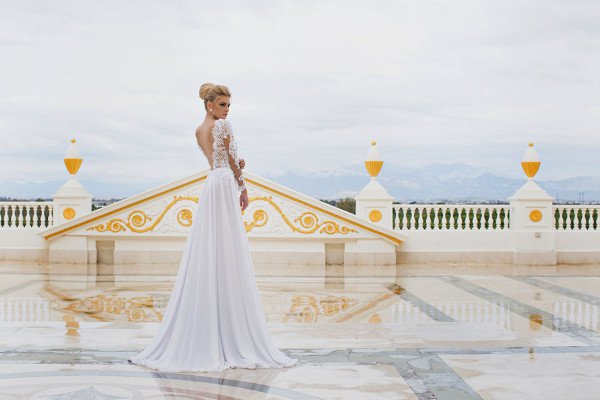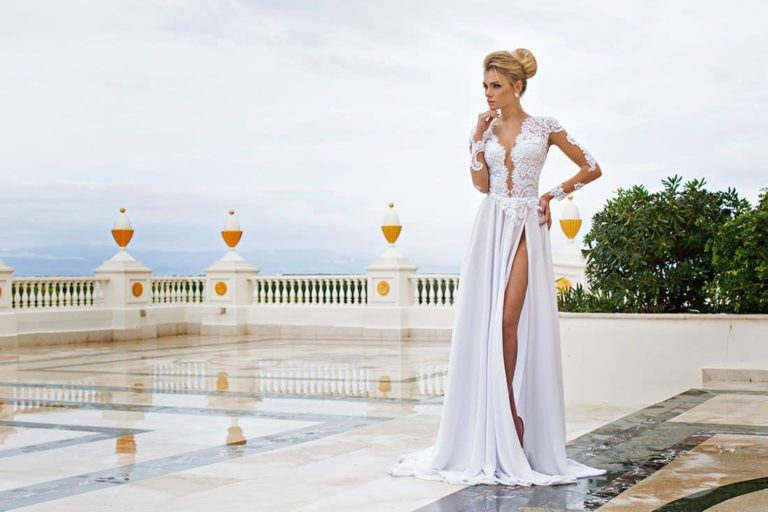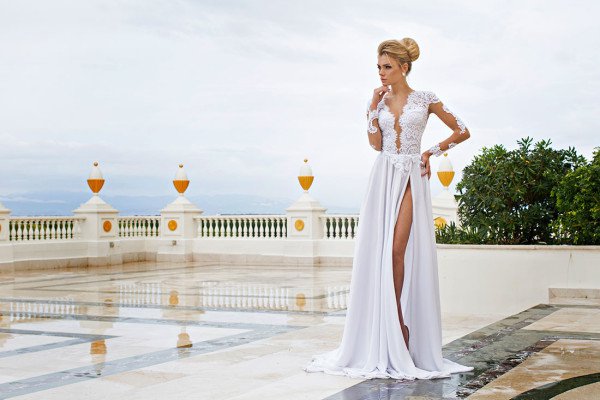 Make accommodations for Houses of Worship
Are you planning on getting married in a house of worship? Then you must definitely check if there are any restrictions on certain dress features. For example, many houses of worship require brides to shave their shoulders covered. If you are going to wear a white wedding dress that shows off your body too much, the best is to be prepared with a shawl or a scarf to cover up.