Hello dear ladies! Has it ever happened to you to spill something on your favorite clothing just after dressing it? It has happened to almost all of us, so you are not alone. The trick is to solve the problem just after it happened, in the best and most efficient way. In order to make this possible, we have made a selection of the most efficient clothes cleaning products ever. These are all must-have clothes cleaning products that every woman should have in her home or in the laundry.
The best about most of them is that they are not typical clothes cleaning products, but products that we all use every day in our homes. This means that you may not even need to spend some extra money to get them. We have all heard about the magical power of salt, white vinegar, baking soda, etc. in cleaning clothes. Well, below we present you with a wider list of clothes cleaning products that you must try if you want to solve your messy and dirty clothing problems forever.
1. Salt helps remove stains from your clothes if you ever find yourself in need of a quick solution
You have spilled something on your clothes while you are somewhere out, in a restaurant for example? Don't panic at all! There is an easy way to solve the problem. If we are talking about an oil-based stain, like one from salad dressing, you can simply handle the problem using the tableside ingredients. Simply sparkle salt over the stain and allow it to sit for a bit. Then brush the seasoning off the garment. The salt will absorb the oil, and your clothes will be clean again. You never thought that salt could be a clothed cleaning product? You know the trick now!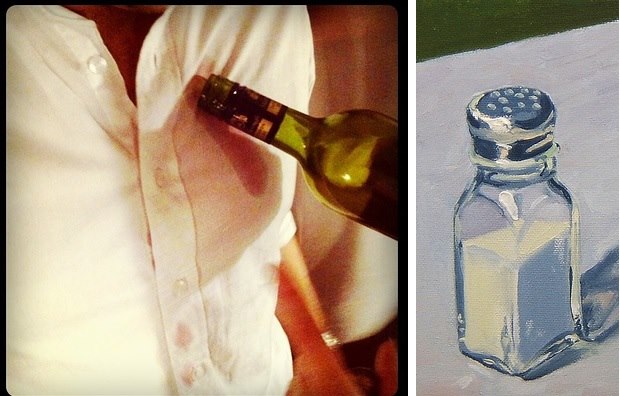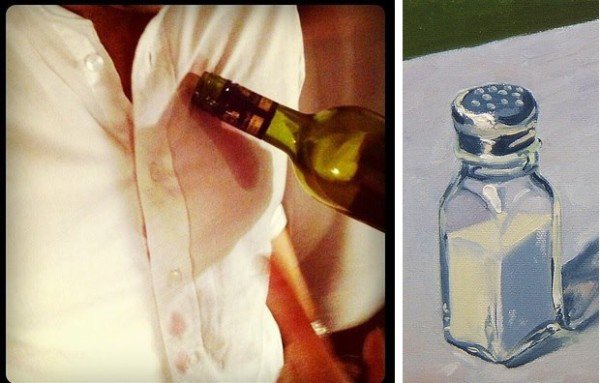 source
2. How to Remove Deodorant Stains from Shirts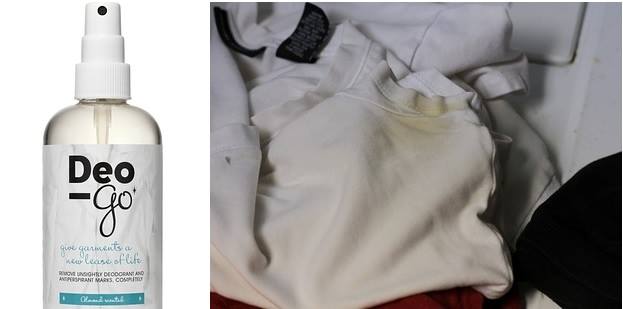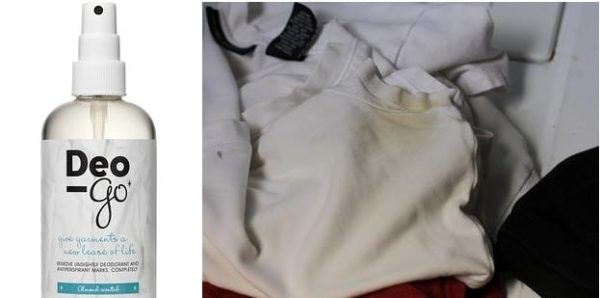 source
3. Keep Your Black Clothes Black  using two cups of brewed coffee in the rinse cycle
This is not one of those typical clothes cleaning products but is definitely a product that will forever solve your black clothes problems. It has happened to all of us to have a black shirt, pair of pants, or dress that has faded a little too much. Well, today we are sharing with you some absolutely costless tricks to restore the faded black fabric. All you need to do is just add two cups of brewed coffee or black tea to your washer's rinse cycle. This way you will keep your black clothes black!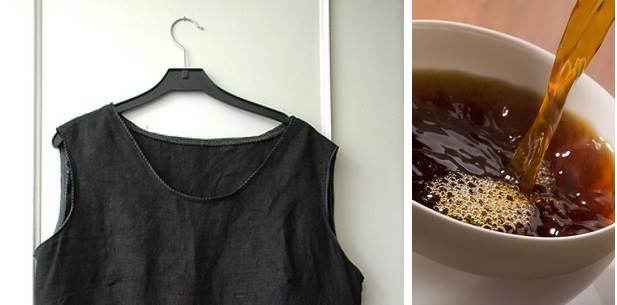 source
4. Frye Weatherproof Spray is a perfect solution – weatherproof your leather shoes so you don't have to worry about messing them up in the rain or snow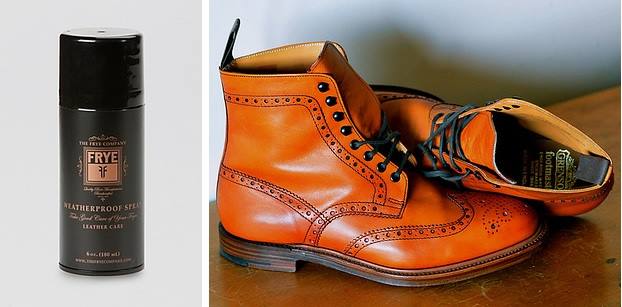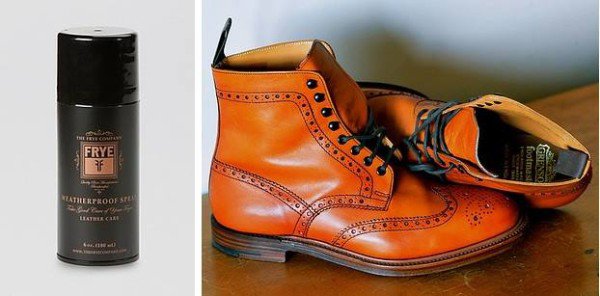 source
5. Soillove Stain Remover – tackles all types of stains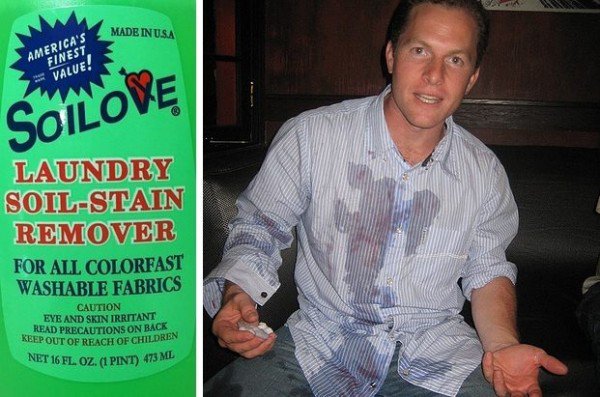 source
6. Wild Card: Rit Dye Liquid – Denim Blue- Perfect for all that who find the right size of jeans but not the right color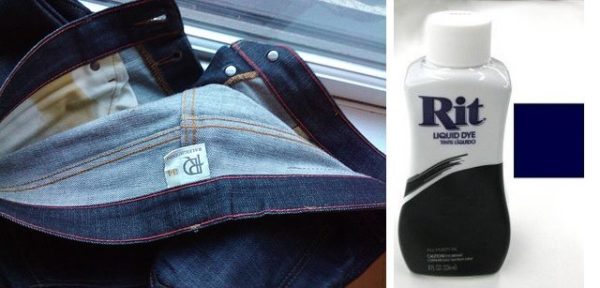 source
7. The Laundress Wool & Cashmere Shampoo for keeping the quality of your delicate wool and cashmere fabrics
We all know how tricky it can be to care for delicate clothes. Lingerie, silk blouses, and scarves are among those delicate clothes that require special cleaning in order to preserve the fabric. The formula of the Laundress Wool & Cashmere Shampoo removes perspiration, body oils, and stains while cleaning and preserving the delicate fabrics. This is one of those must-have clothes cleaning products that will keep the quality of your silk, synthetics, spandex, polyester, and nylon clothes.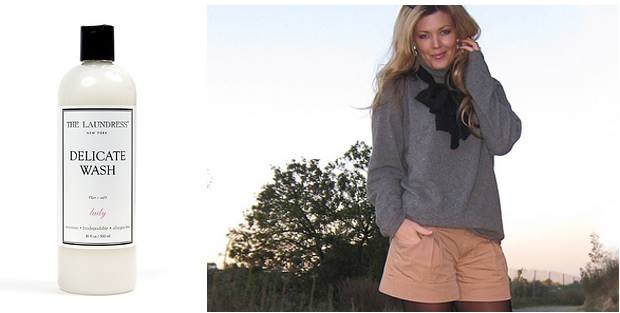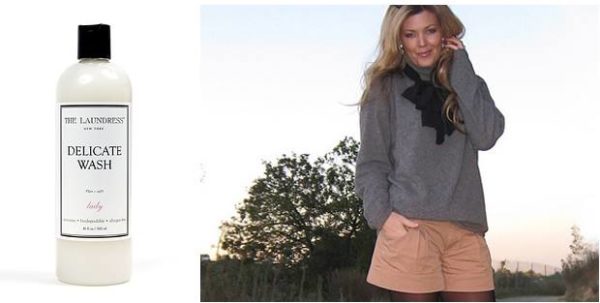 source
8. Kiwi Select Suede and Nubuck Cleaner for  removing stains from your vintage suede jackets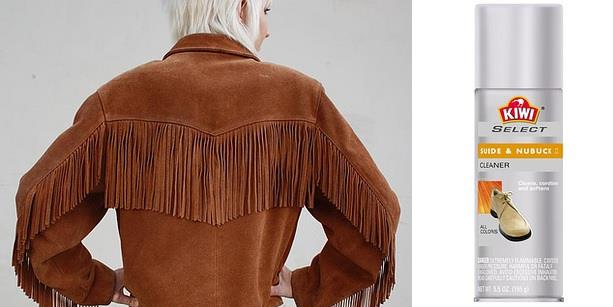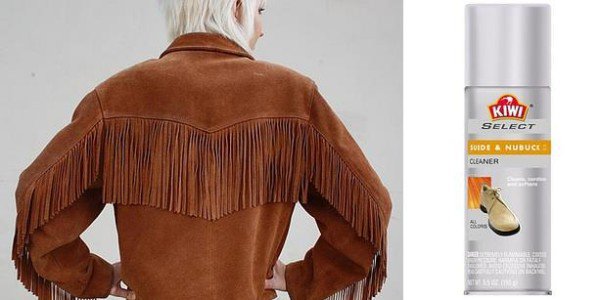 source
9. Vinegar for keeping your jeans from bleeding
Many women face jeans bleeding problems. One way to solve this problem is to use expensive anti-bleeding clothes cleaning products. Another one is to try a costless alternative that is as efficient as the expensive products: vinegar. All you need to do is to soak your dark denim jeans in a vinegar bath, a mixture of cold water and vinegar. Fill your bathtub or a bucket with cold water and then add one cup of white vinegar. Soak the jeans in the mixture and leave sit for about an hour. Wring out the excess liquid and hand your jeans to dry. You don't need to rinse them.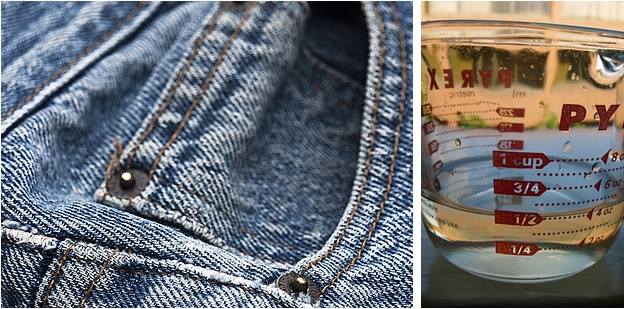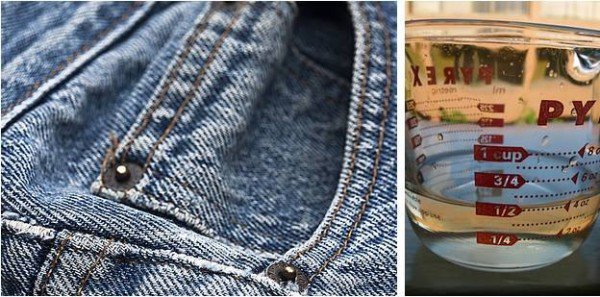 source
10. Magic Wrinkle Remover and you do not need ironing
This is again not one of the typical clothes cleaning products but is definitely one that must be mentioned on this list. It will solve all the clothe's wrinkle problems without ironing. Yes, you read it well! The Magic Wrinkle Remover quickly and effectively removes wrinkles from your clothes without ironing them.  With just a quick spray and tug the wrinkle will disappear immediately. Another benefit of this magical product is that it will at the same time remove all bad odors from your clothing. That will help you solve two everyday clothing problems: wrinkles and bad odors. Is there something else you can wish for from clothes cleaning products?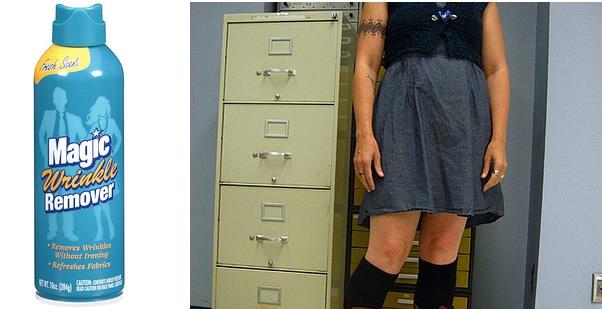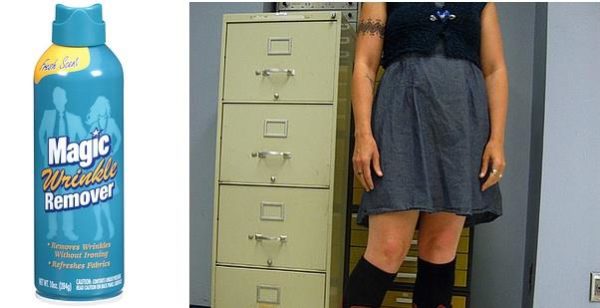 source
11.LeBlanc Silk & Lingerie Wash wash your most delicate of delicates without being too harsh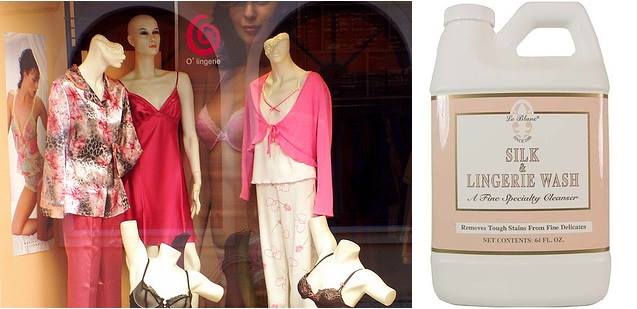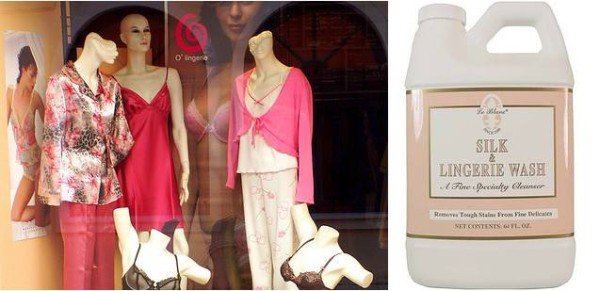 source
12. Lexol-Ph Leather Cleaner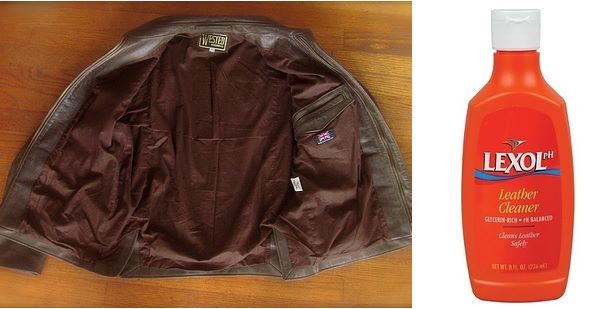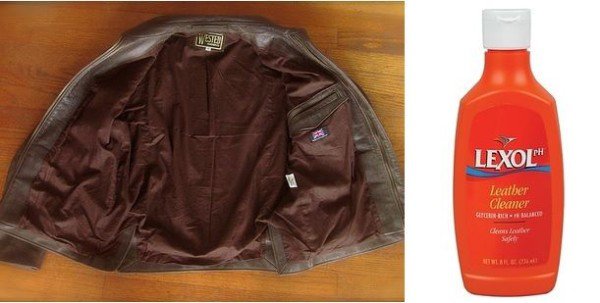 source
13 Deodorant Removing Sponge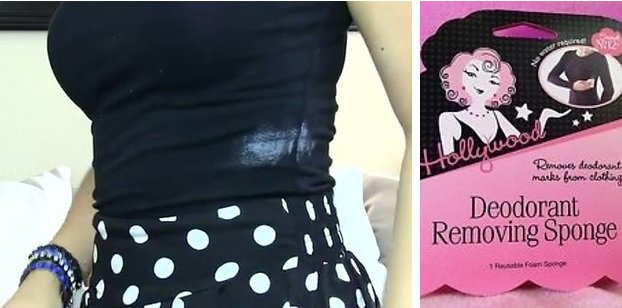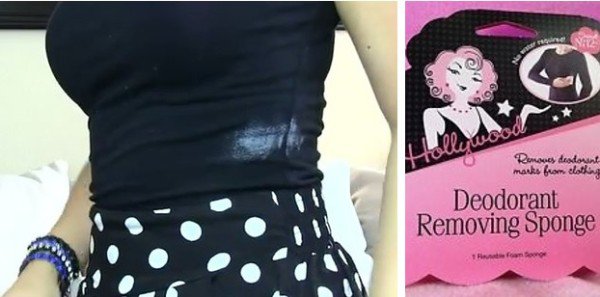 source