Your morning DIY hairstyle routine can be a real stress for you, especially if you woke up on a bad hair day. Preparing for work, choosing the appropriate and fitting outfit, and then doing the hair can take you more than an hour. And, no woman wants to wake up earlier n the morning, no matter her will to look beautiful all day. That is why women search for many ways that can help them reduce the time spent preparing for work. One way to do it is to choose some easy and quick DIY hairstyles. Previously, we have shared with you some helpful DIY hairstyle tips that you must know in order to make your hair look like you have already left the hair salon. Today, we are sharing with you the following quick DIY hairstyle that won't take you more than 5 minutes in the morning.
Say goodbye to the bad hair day forever. These quick DIY hairstyles presented below will save your day. You will save time and money, and at the same time, you will look amazing. We invite you to scroll down the page and explore these adorable ideas. Enjoy!
1. The Lazy Girl's Guide To Hair
2. Faux Fishtail Braid
 source
3. 'Do: The Knotted Half Updo
4. Short hair ponytail idea
Short hair can be a little complicated to styled. That is why we have selected a few quick DIY hairstyles for short hair in this article. One of them is this short hair ponytail. In order to get this hairstyle done, you need to follow these steps:
After a blow-dry, pull back your hair into a ponytail. Let fall the hair that does not reach.
Twist all the falling hair in bunches and secure them with bobby pins.
Neatly finish all fly-always hair using hair spray. Your short hair will look absolutely adorable in this ponytail.
5. Braided Low Bun Tutorial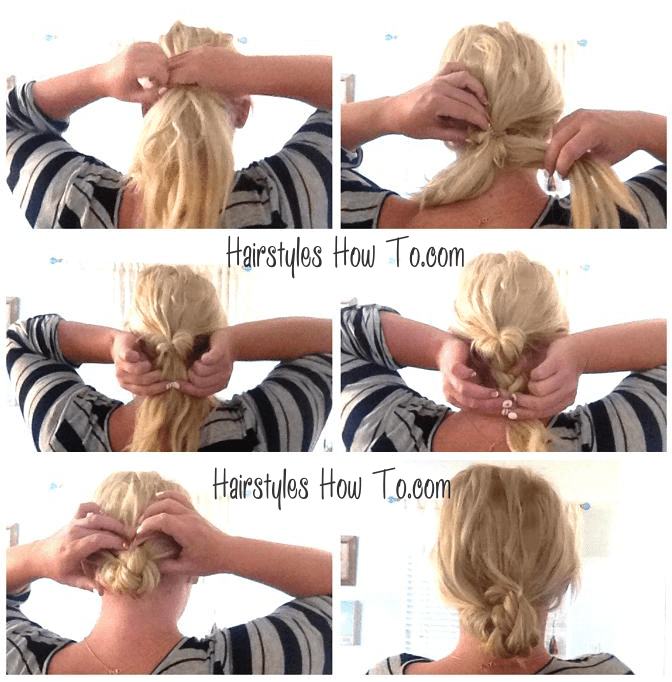 source
6. DIY ponytail hairstyle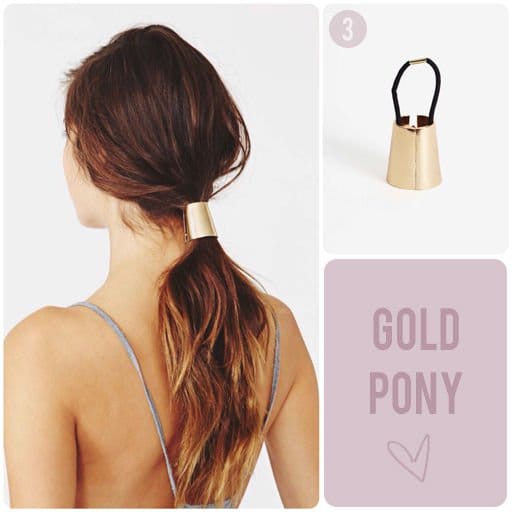 source
7. Braided hair tutorial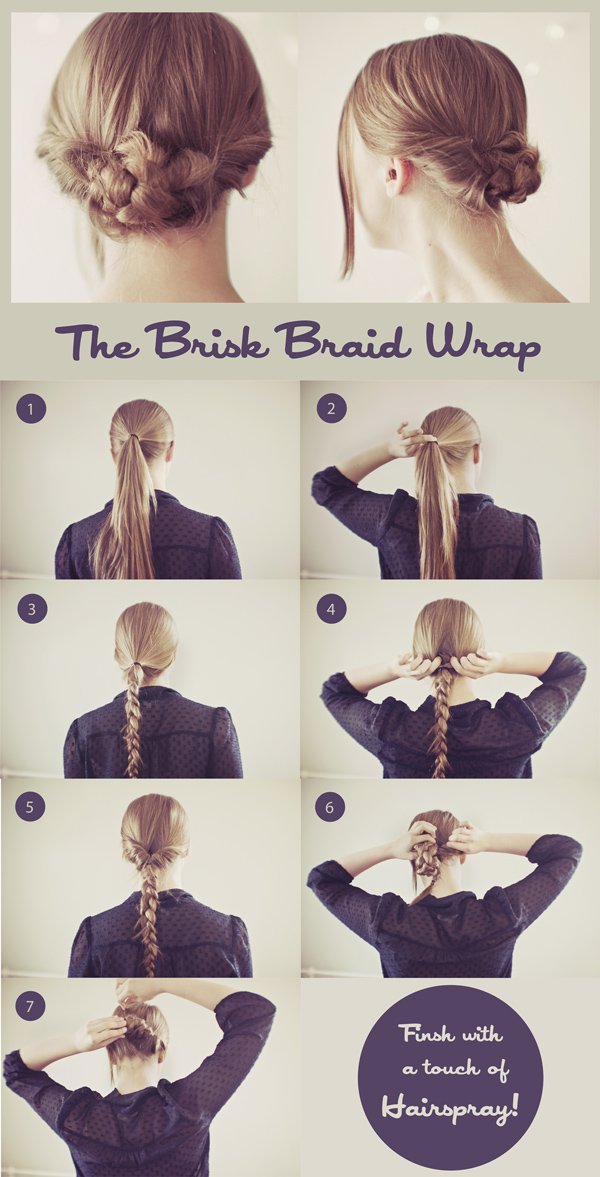 source
8. Tutorial: Blake Lively ponytail
9. Hair tutorial- Cute Hairstyle

 source
10. How-To: Game of Thrones Braid Tutorial!
Nobody wears braids like the lovely ladies from Game of Thrones do. If you want to look like them while headed to the office, then try this adorable braided quick DIY hairstyle idea. Here are the steps to follow:
First, grab a section of hair just behind the hairline from the crown of your head. Part it into three even pieces.
Then braid the hair all way down. Once you are done, fasten with a hair tie that is similar color as your hair color.
Repeat the same steps for the other side of your hair.
Thoroughly backcomb the section of hair that is left behind the braids so that you create volume and fullness.
Pick one braid at a time and wrap it around the back. Fasten with bobby pins into the teased section of hair.
Repeat for the other side. Voila, your hairstyle is done.


  source
11. How-To: Inside-Out Braided Ponytail


 source
12. Cute ponytail tutorial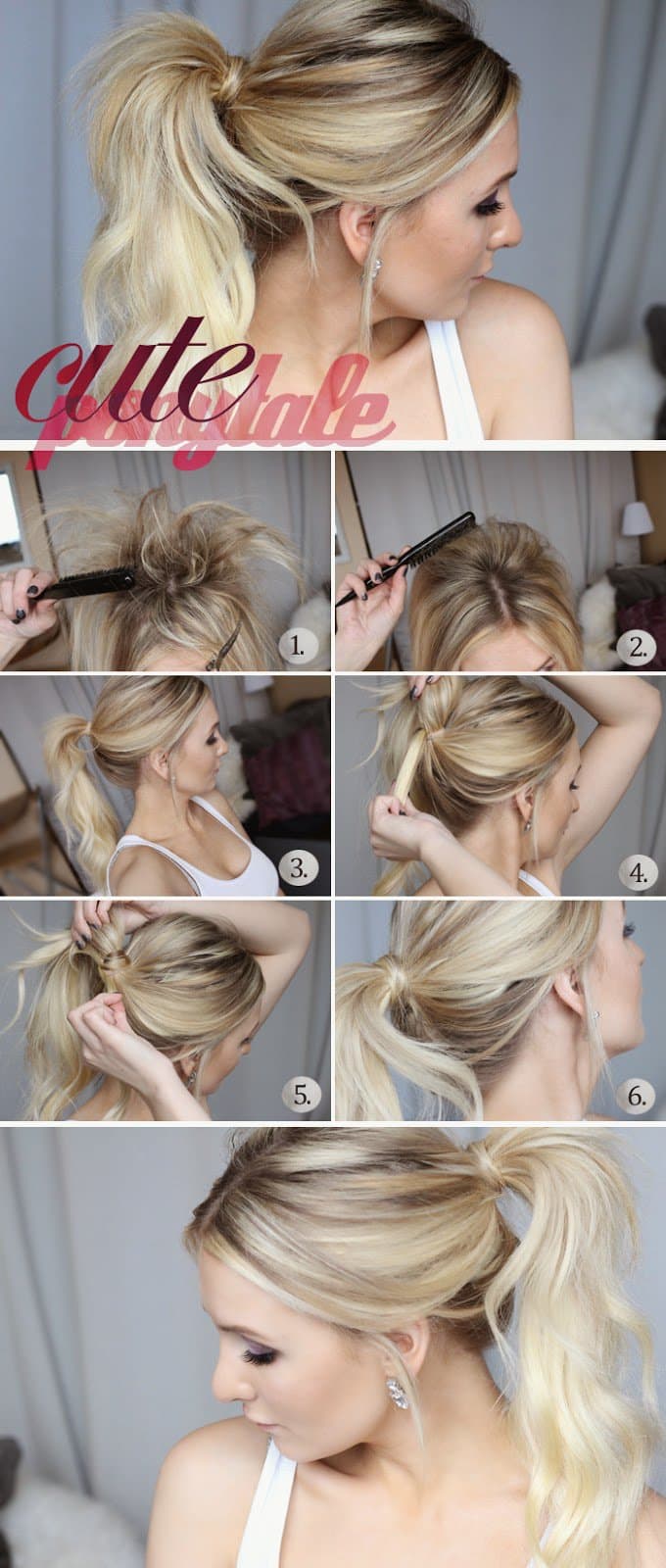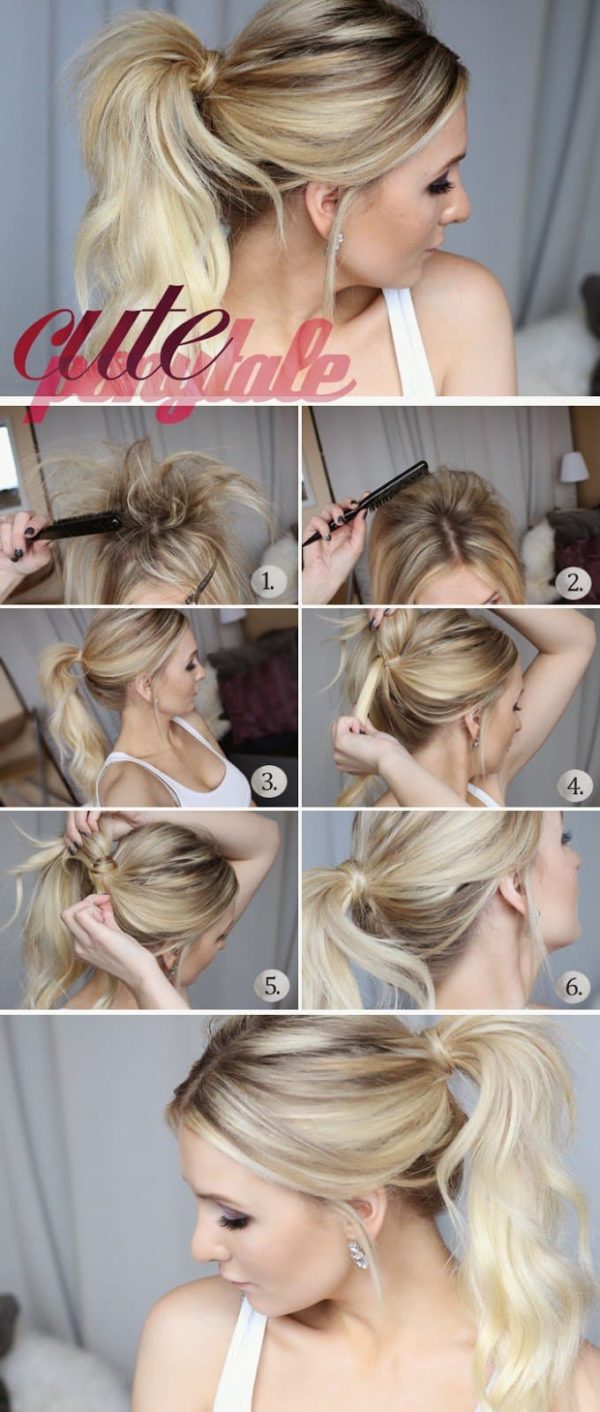 source
 13. How to do a milkmaid braid in 5 minutes

 source
14. How to style a simple knot braid
This is definitely one of those quick DIY hairstyles that most women having long hair will simply adore. It is so easy to be done and will look absolutely stunning on you. All you need to do is to follow these steps presented below:
First, bring all your hair to one side of the head. Grab a section from the back and divide it into two pieces.
Wrap the pieces around the outside of the hair. Tie it into a knot.
Once you have tied the knot, take two pieces behind the larger section of hair and criss-cross them. Add a small section to each piece so that they remain long. Wrap and tie.
Continued doing the same procedure down the hair.
Once you have reached the end, tie off using a hair elastic. You can tug on the knots if you want to create a more voluminous hairstyle.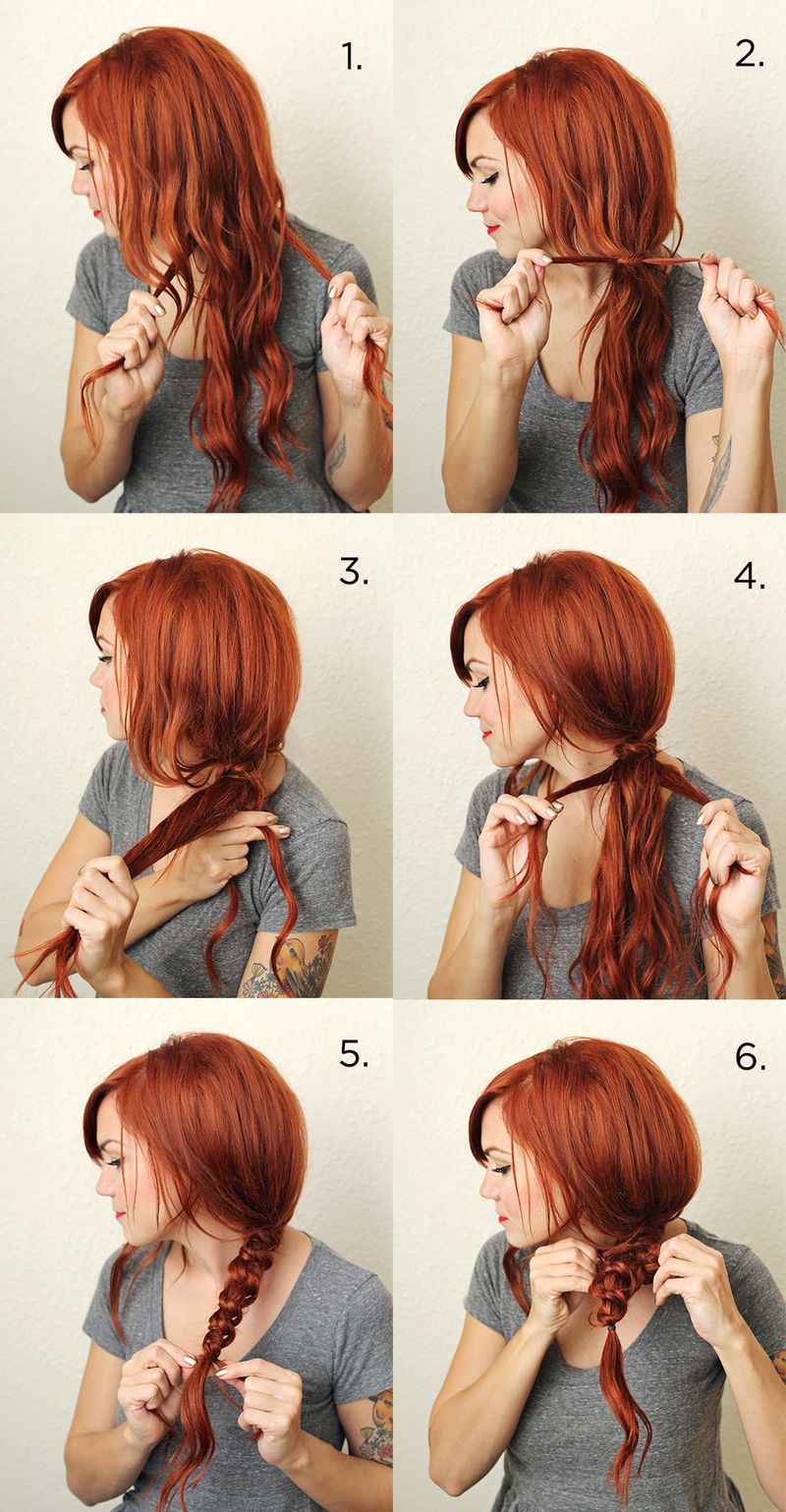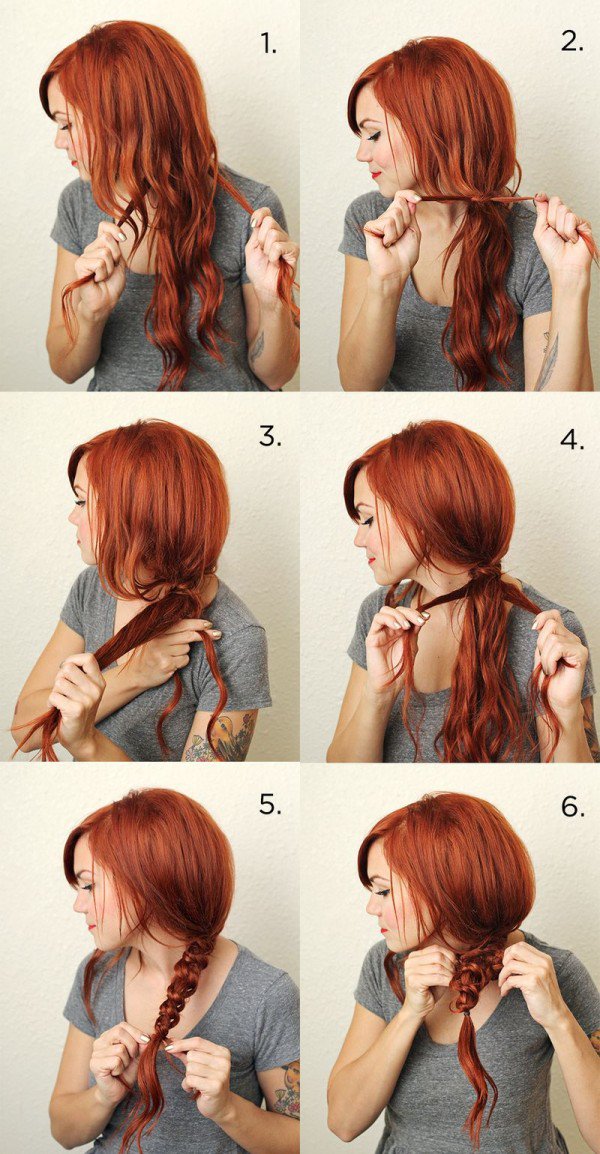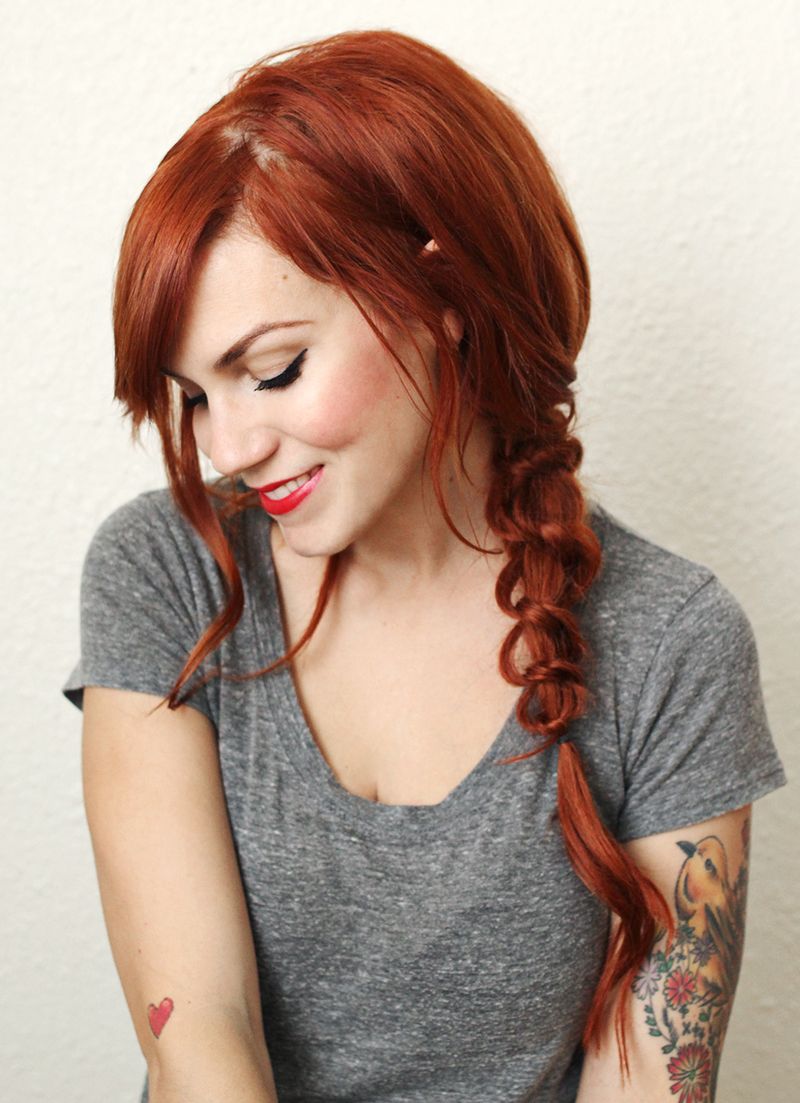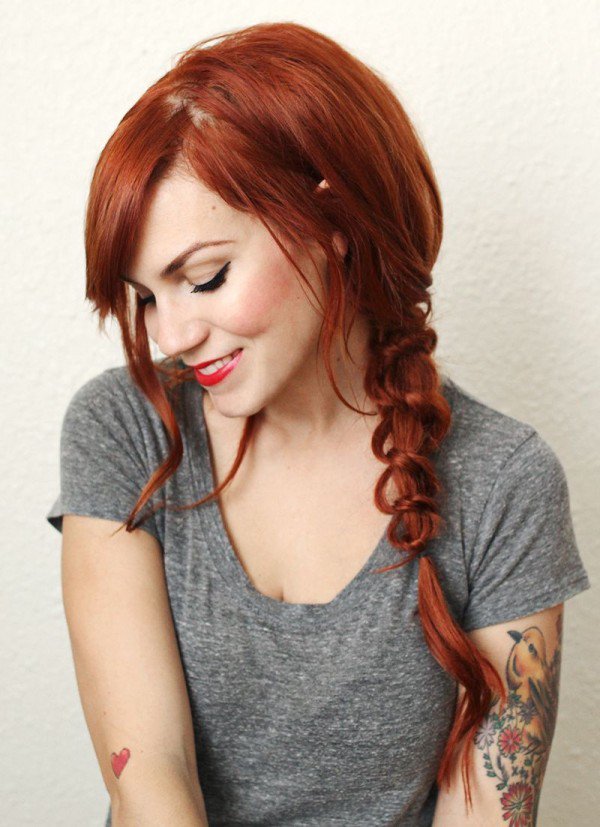 source
15. Brigitte Bardot mermaid braid


 source
16. Twisted Half-Up Halo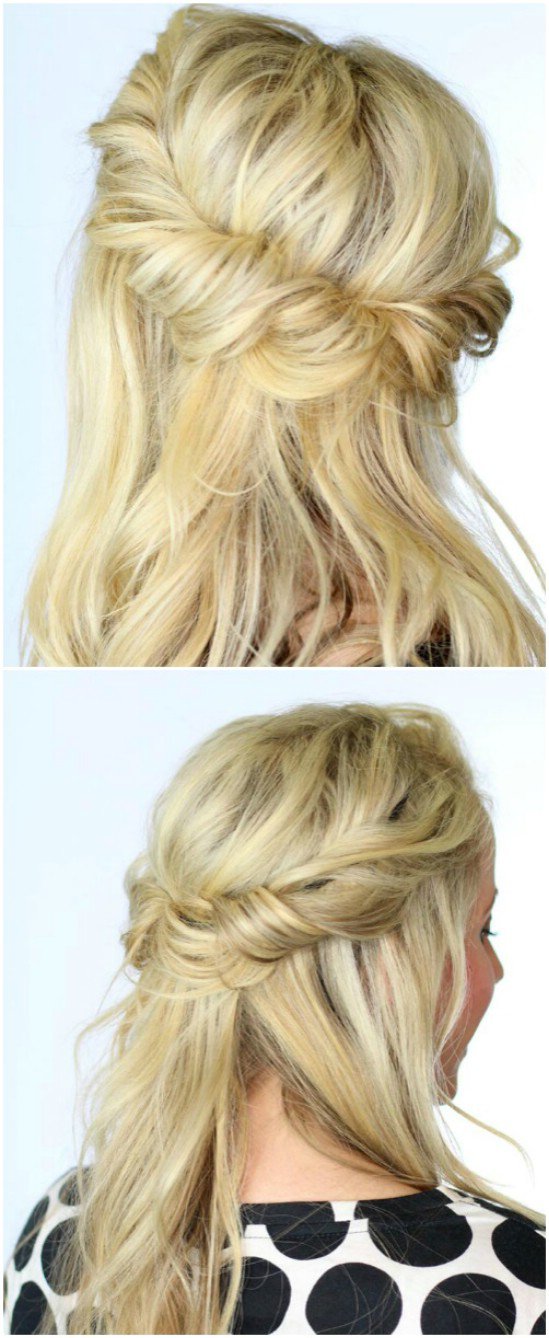 source
17. The looped twist
 source
18. How-To: Three Tiered High Ponytail Tutorial

 source
19. How-To: Winding Side Braid Hair Tutorial
Ready to get a slew of compliments as you enter the office in the morning? This is one of those quick DIY hairstyles that won't take you more than 5 minutes to be done and will leave you looking amazing. Here are the steps to follow:
First, part your hair to the side. Braid a small section all the way to the ends of your hair. Tie using an elastic band to hold the braid.
 Use bobby pins to fasten the braid under the crown of the hair. Then, place the top hair over the braid to hide the bobby pins.
Wrap the braid around all the remaining hair into a low-side ponytail and fasten using an elastic band.


 source