Hello DIY lovers! Are you ready for some creative and inspiring DIY projects? For today, we have prepared for you some easy-to-do photo displaying projects. Learn how to display photos in the most creative way ever possible, by following our gallery presented below. You will forever forget the old traditional ways to display photos in frames. These fresh and new ideas to display photos will add a modern touch to your home wall décor as well. Don't miss trying them. We are sure that you will find the one that best fits your home décor among the following ideas. Scroll down the page and enjoy the gallery! Then choose your favorite one and try it immediately.
1. Transfer Ink to Wood
One interesting and super easy DIY way to display photos is to transfer the desired photos to wood. How to do it? The process is relatively simple. You need to print your photo out on a dry ink printer. Paint a medium on the front of the photo. Then, smooth it onto an unfinished or painted surface. Lave the photo dry on the surface overnight. When dried enough, wet the surface and rub off the paper. You will this way leave the image from the ink and the dried medium behind.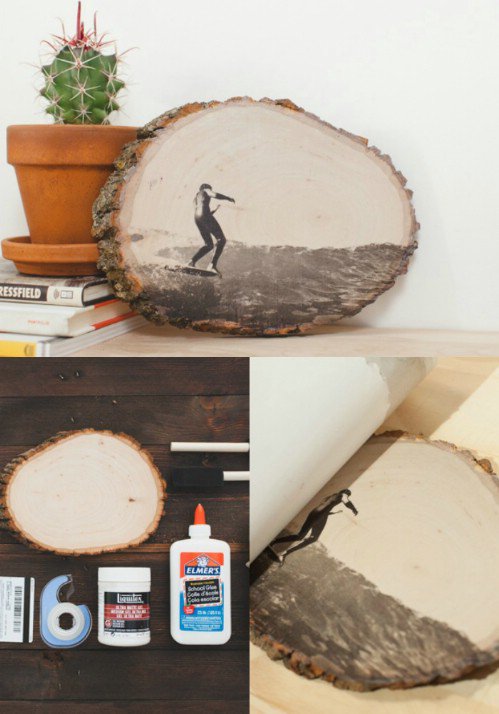 source
2. My Version of a Photo Ladder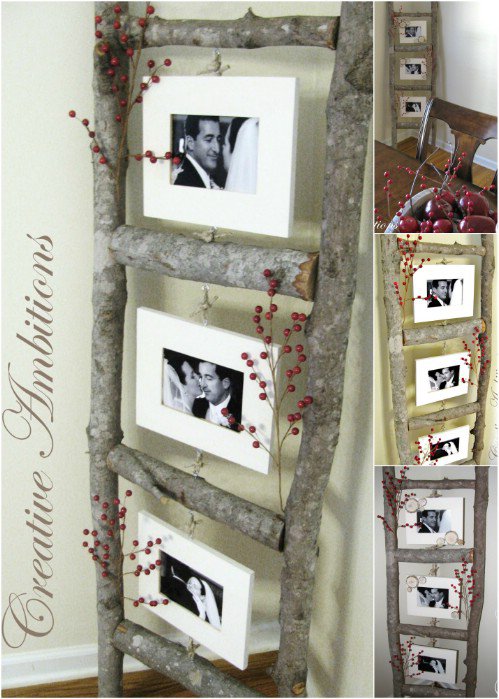 source
3. Wall Picture Collage
Social media have taught us to do picture collages online. If you are searching for some creative way to display photos on a wall, then you can use the inspiration from social media and create your own wall picture collage. You will adore the final result. This DIY project won't cost you more than 20 dollars, so we can for sure say that this is one of the cheapest ways to decorate walls in your home. For this project, you will need some pictures that you want to use. You can choose photos of you and your family, or you can opt for some landscape showing images. The other needed supplies are the following ones:
20×30 foam core boards
Poster hanger thingies
Foam brushes
Double-sided tape
Mod podge
All you need to do is to glue the pictures over the poster using double-sided tape. Place them the way you want using some online collage templates for inspiration.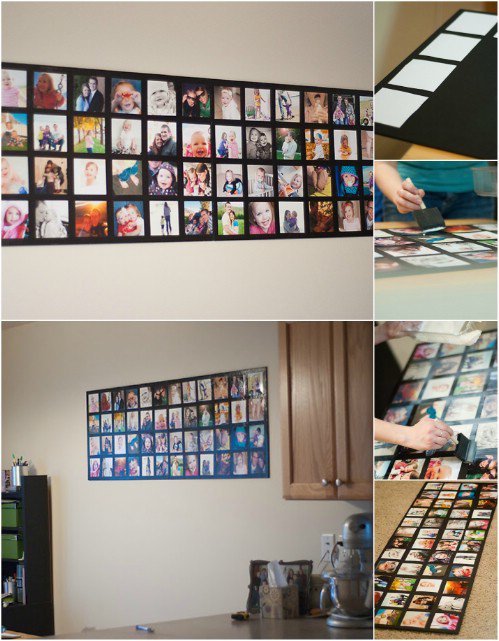 source
4. DIY Canvas Photos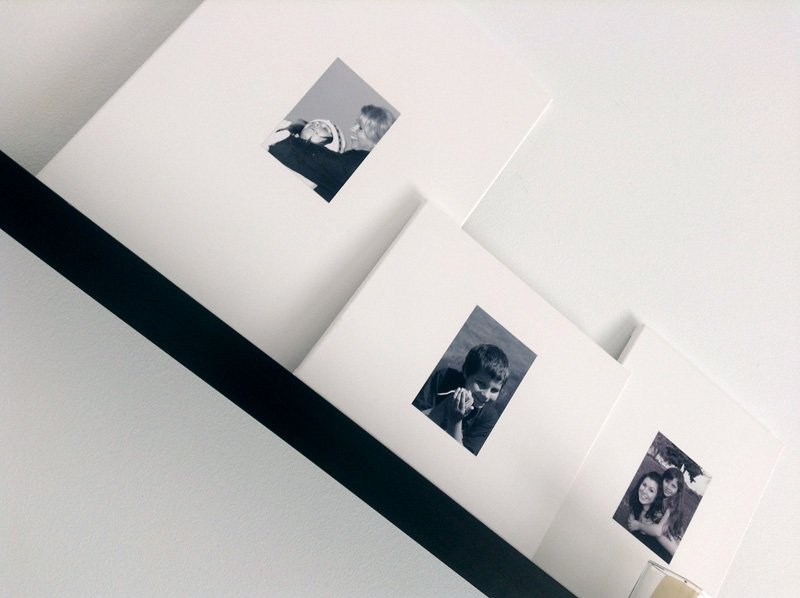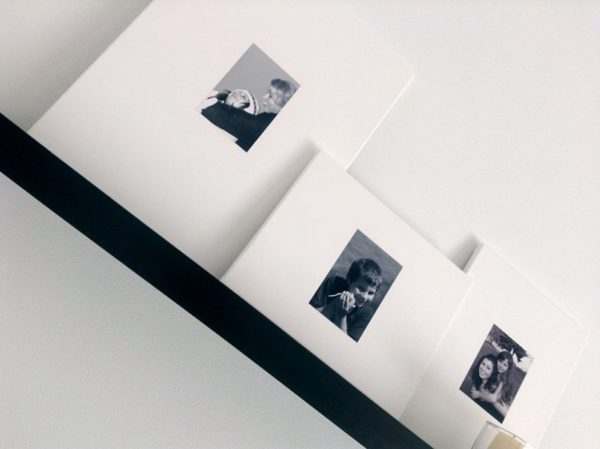 source
5. Making a Custom Art Canvas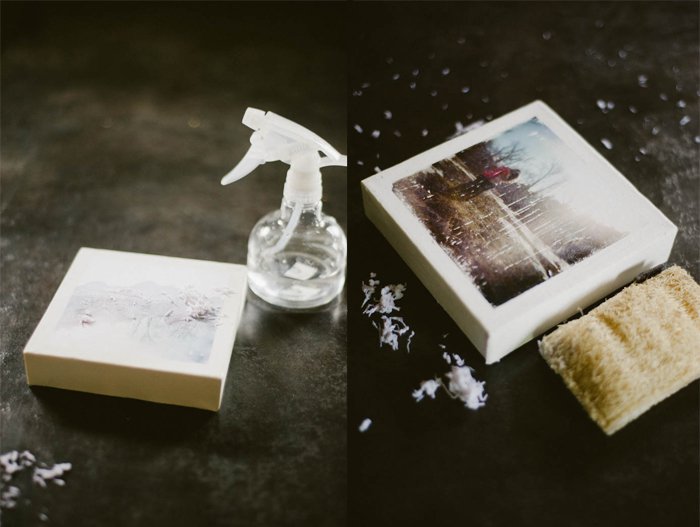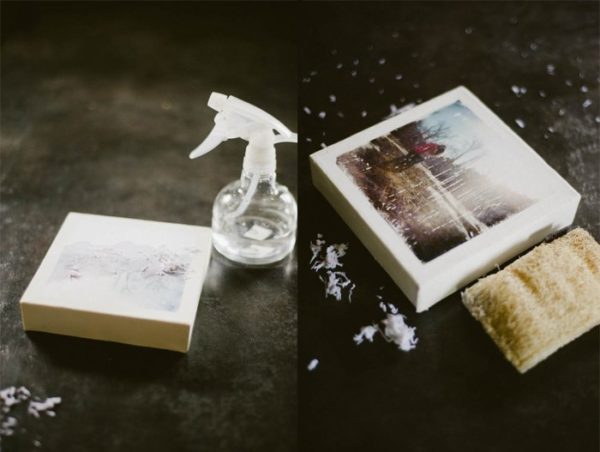 source
6. Make Your Own Cardboard Ring Frames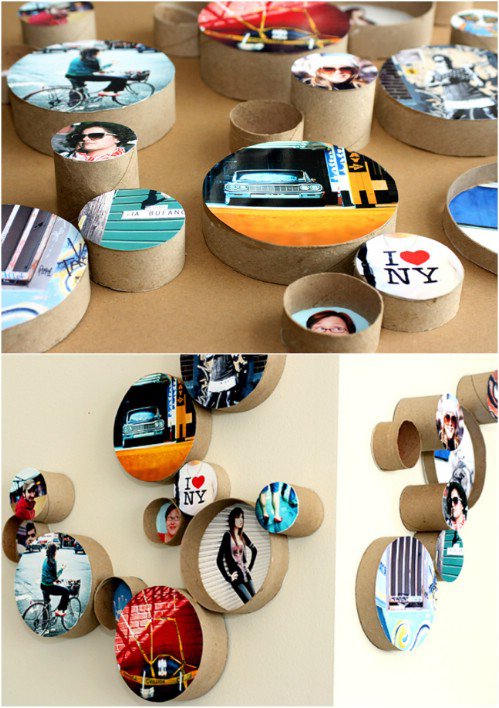 source
7. DIY Wood and Wire Art display
Looking for some creative ways to decorate walls and display photos? Here is a super easy idea to try.  For this DIY project, you will need some boards. You can paint them in the desired color in order to make them fit in the rest of your home décor or you can keep their natural wood shade. Take a gauged wire and twist it around each eye hook. Use metal clips to hang the prints to the wire. You can display photos of you and your family or you can display some inspirational quotes printed as pictures. It is absolutely up to you.  You can also use this swire art display to hang a TO DO list for each family member, or the menu for the entire week, or whatever you want.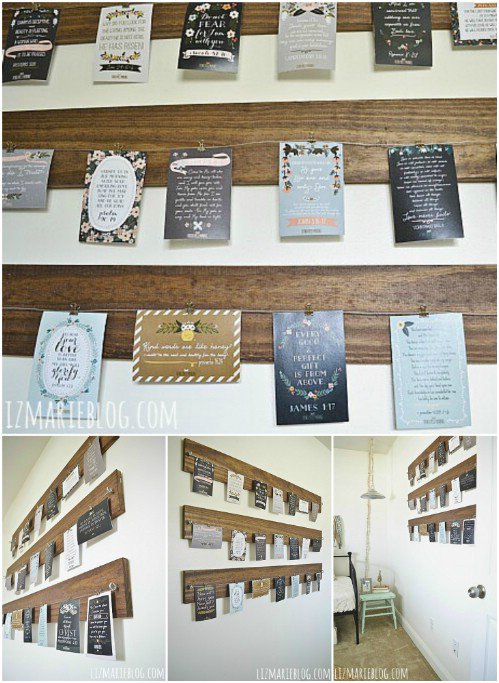 source
8. DIY photo clipboards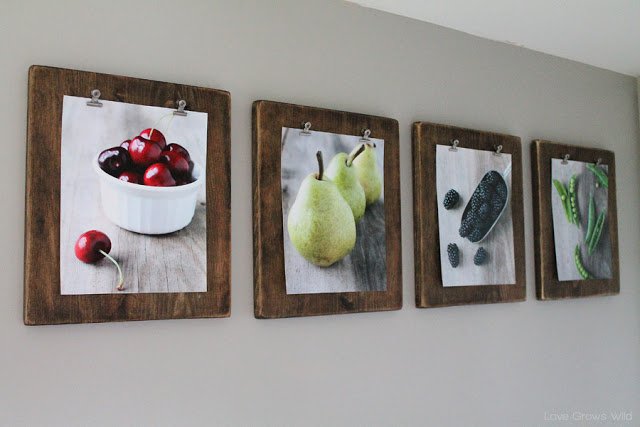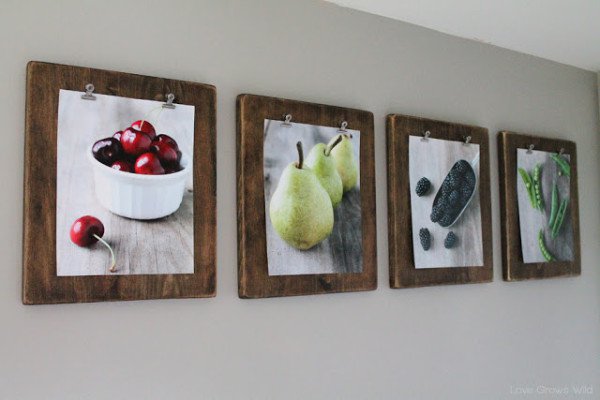 source
9. Clock photos display idea
 source
10. Scrap wood heart collage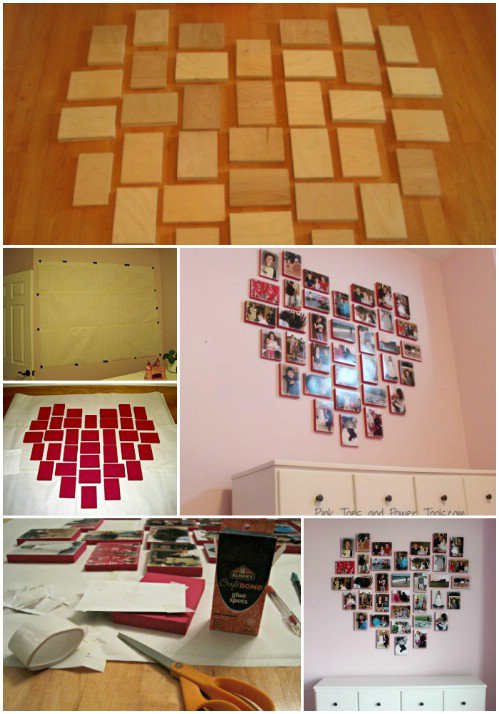 source
11. An old door & our story
Do you have some old door that you changed for a new one, but you haven't thrown away yet? Time to repurpose it again. Make your own frame to display photos that represent part of your story.  Use each of the door windows as frames for photos. Here are the steps to follow to get your photos door frame:
Take an old door with lots of windows on it.
Then, take the photos you want to display and trim them to get the size that perfectly fits into the door's windows.
Once you have done it, number them and make an arrow pointing up so you know which way they go.
Take a double-sided tape that you will use to tape the photos in the window frames.
Once you have finished, it is time to hang the door on the wall.
You will need 4 huge screws, a handyman, and a level.
Done!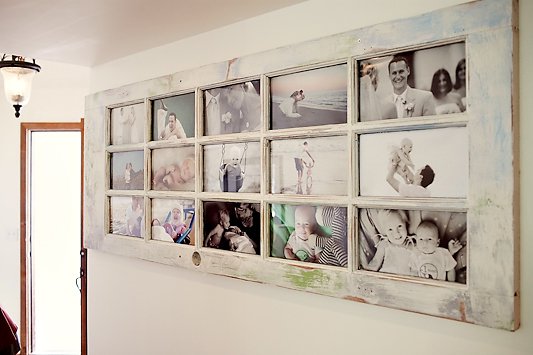 source
12. DIY: Photo Mobile
13. DIY Geometric Photo Display
This is a super creative way to display photos that you definitely must try.  All you will need for this DIY project are some bronze-colored stretchy jewelry cord and some braided rope. Suing a hammer place the sketchers on the wall the way you want to create the geometrical hot display. Then connect each of the sketches using the wire. Finally, attach printed photos to each sketch on somewhen on the wire. Voila, you are done!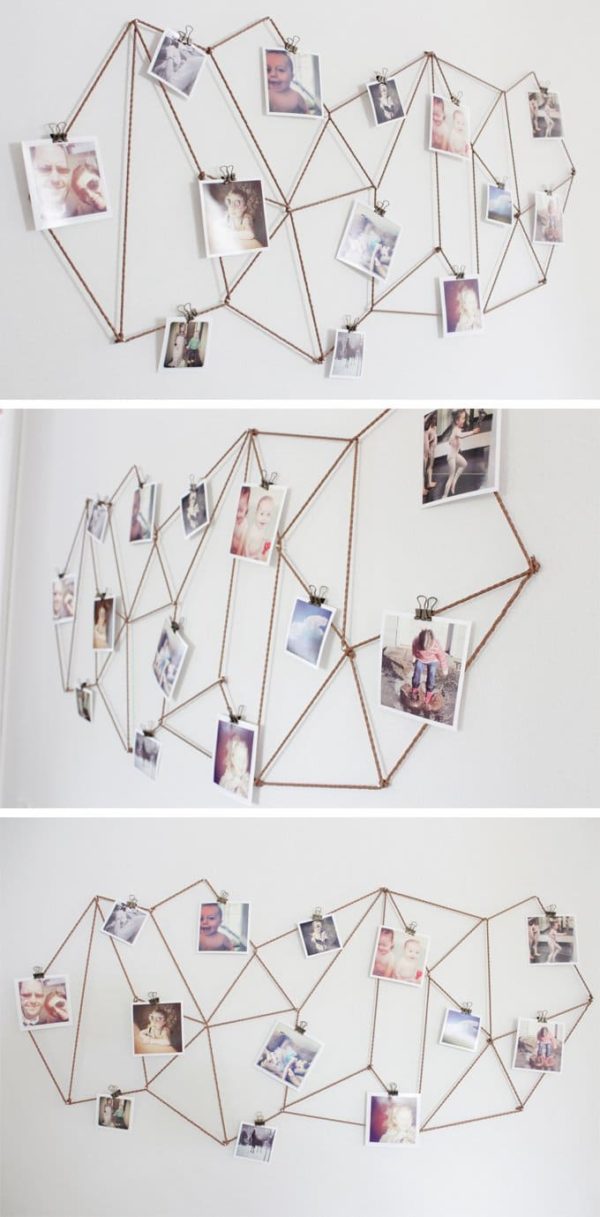 source
14. Once upon a time…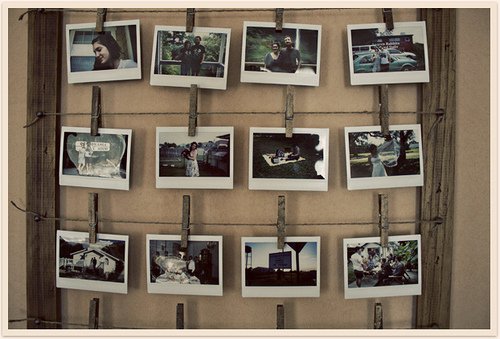 source
15. DIY Inspiration: Rustic Art Display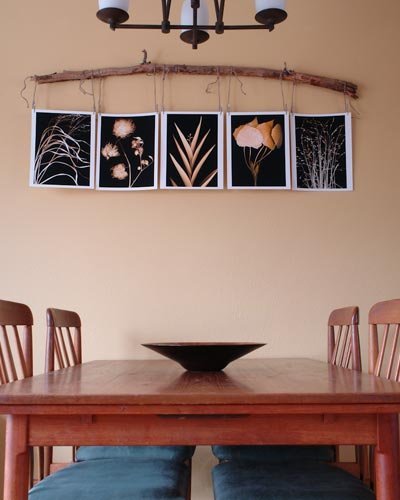 source
16.DIY Gallery Wall Tutorial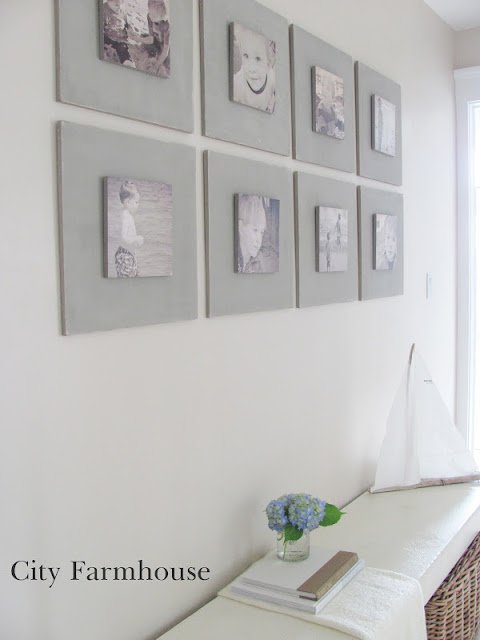 source