Hello, dear DIY lovers! You probably throw away your old newspaper as most of us do, right? Well, it is time to stop doing it! In this article, we are sharing with you some DIY newspaper projects that you will surely adore to try. Old newspapers can be recycled into truly wonderful and unique items. These DIY newspaper projects will help you make your own newspaper handbag, eye-catching wall décor, or a trash can for your kid's room. You can also renew your old and boring suitcase and prepare yourself for some unforgettable traveling experiences.
Learn how to DIY accessories, like bracelets or earrings, using only old newspapers. You will definitely adore these interesting and inspiring ideas that we have collected for you in the gallery below. Scroll down the page to explore them. Try them and share your results with us. Enjoy!
1. DIY junk mail starburst clock
2. Sew a Newspaper Dress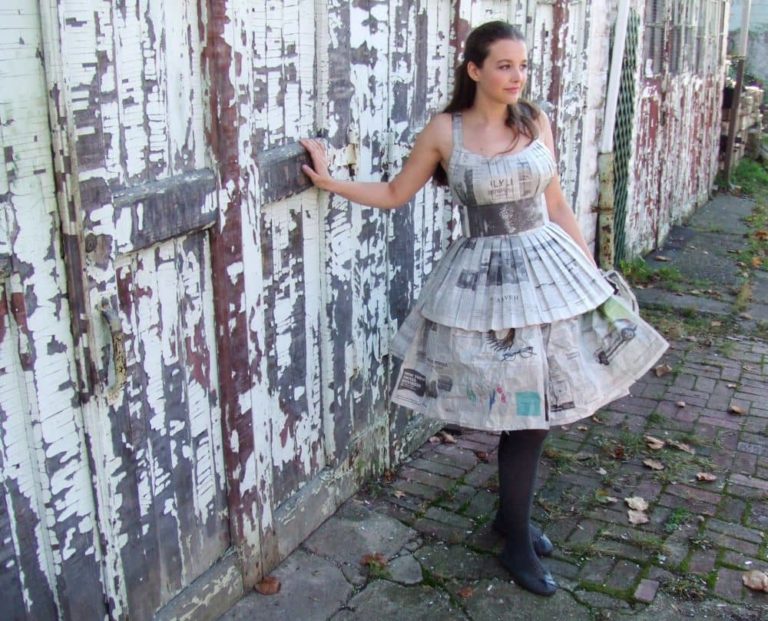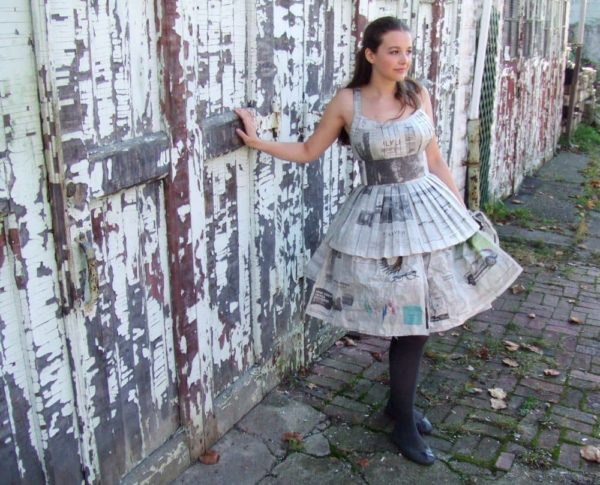 source
3. DIY Newspaper Bag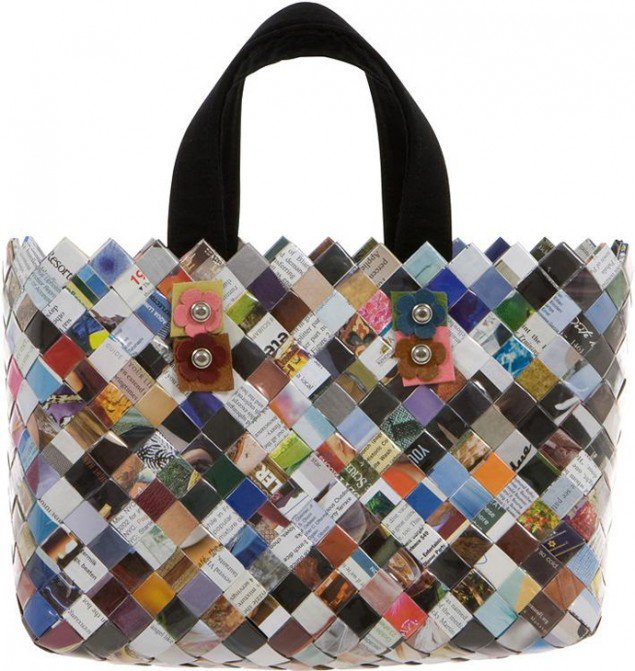 source
4. DIY dictionary newspaper shoe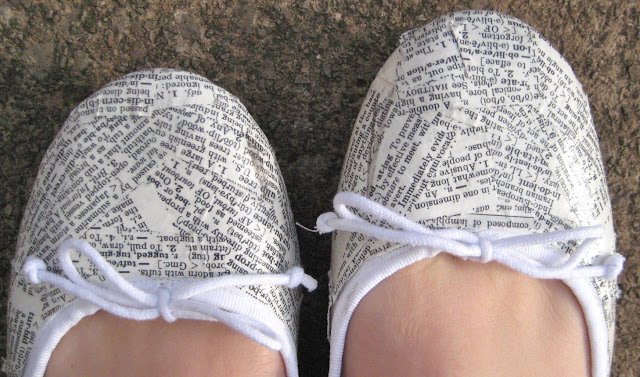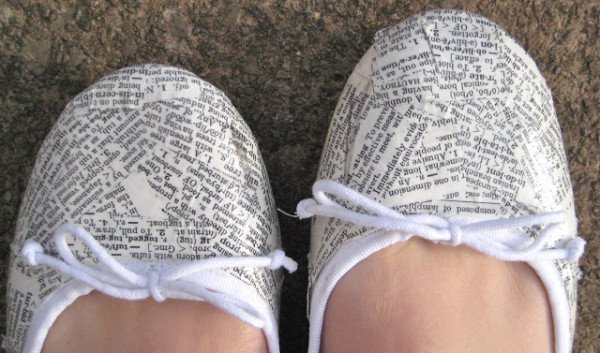 source
5. How to make bags and baskets with recycled paper, tutorial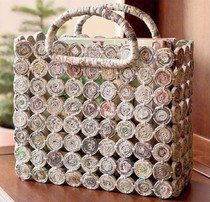 source
6. Magazine Page Suitcase DIY
Are you ready for one of the most creative DIY newspaper projects ever? If you enjoy traveling then you will certainly adore this amazing magazine-page suitcase. Here are the supplies needed for the project:
A suitcase
Paintbrush
Magazines
Mod Podge
Scissors
The steps:
First, find out some old magazines and rip out the pages that you would like to have on the front page of your suitcase.
Take the paintbrush and using it apply a thin layer of Mod Podge to the suitcase. Lay down a magazine page over the glue layer.
Apply a layer of Mod Podge on the top of the magazine page as well.
Repeat the same steps until you have the entire suitcase area covered in pages.
Once you are done, take the scissors and then trim along the edge to make the pages fit perfectly on the top of the suitcase.
Voila, your suitcase is ready for adventurous journeys.
7. Kind of a half-baked idea, but still…
8. Upcycled: Magazine Page Rose Ring
This is one of the most inspiring DIY newspaper projects ever. You can DIY a ring out of an old newspaper. This 3D rose ring will soon become one of your favorite accessories. Here are the steps to follow:
First cut a few strips out on the pages of an old newspaper.
Start coiling the cut strip around a toothpick forming the rose.
Once you form the rose, you can add a jewel to the center. Use Mod Podge to glue the jewel.
Cut some leaf shapes out of some old yellow leather fabric. Use them as leaves for the rose.
Your ring is done!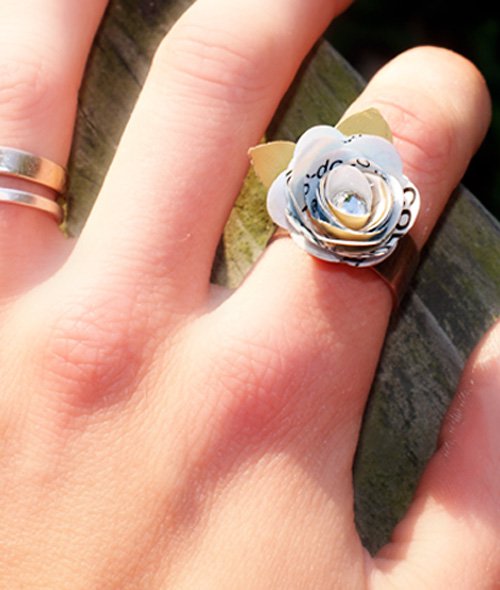 source
9. Magazine Bead Bracelet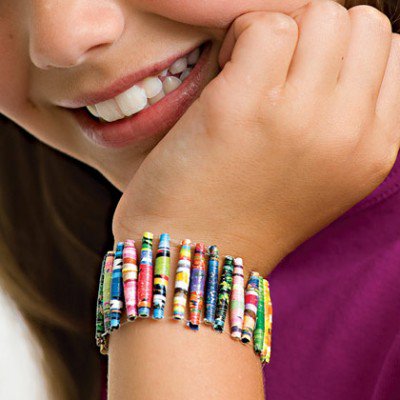 source
10. Jewelry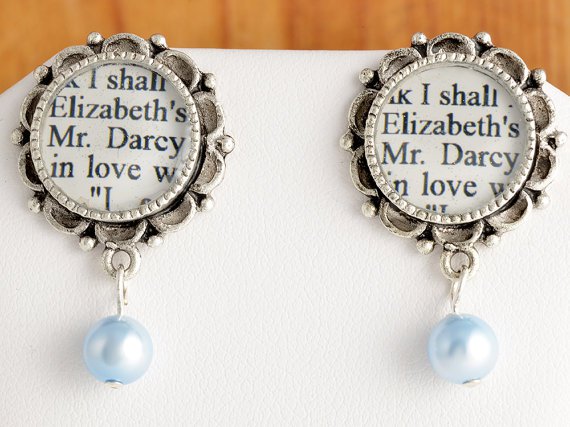 source
11. Confetti Magazine Bowl
 source
12. Displaying Bracelets on a Rolled Up Magazine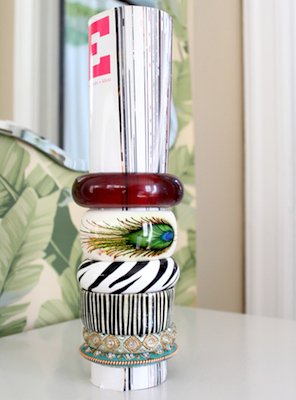 source
13. Coiled Magazine Page Round Coasters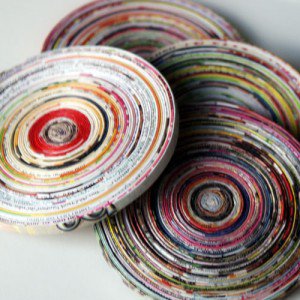 source
14. Accordion-style recycled magazine clock
If you enjoy reusing junk from around your house then you will surely adore one of our most creative DIY newspaper projects. This is a project on how to DIY a newspaper-decorated wall clock. You will definitely adore decorating your home using your DIY decorations. Here is what to do in order to DIY your wall clock.
The steps:
Take an old newspaper or catalog and then tear the pages out of it.
Use a wooden disk and then glue the newspaper pages on it.
Spray paint the whole thing with a few layers of white paint to unify it.
You can use white paint to create more dimension or you can keep the basic colorful newspaper page design.
Voila, your wall clock is ready!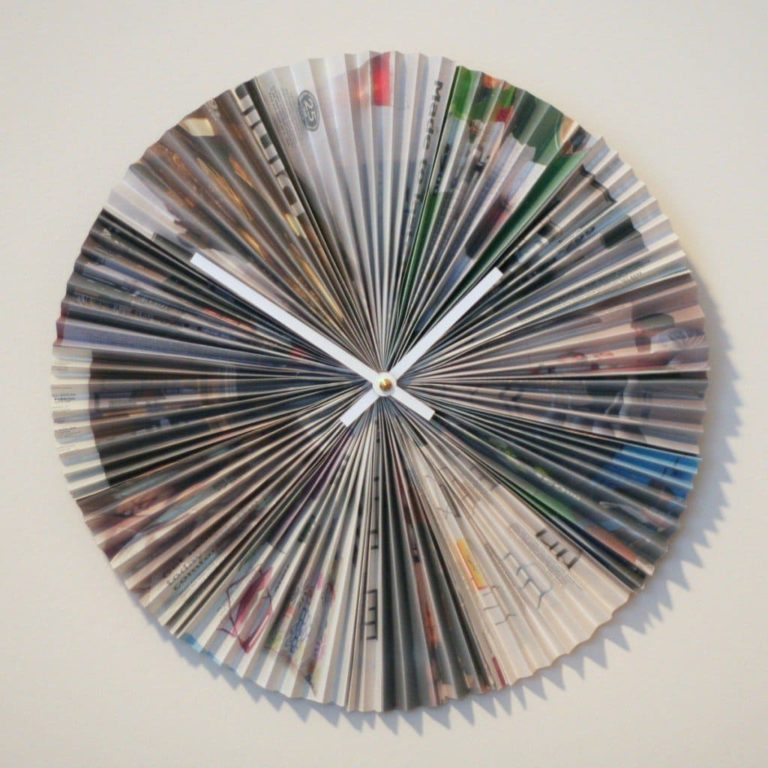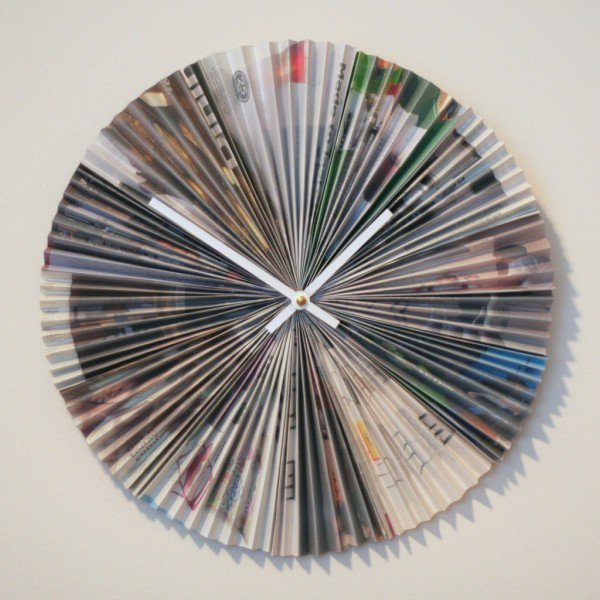 source
15. Recycled Magazine Mirror Frame – DIY Tutorial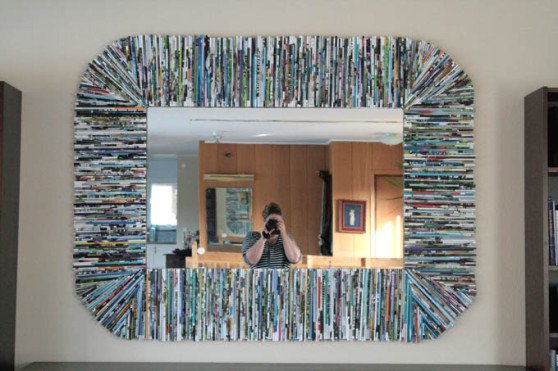 source
16. DIY Magazine Paper HandBag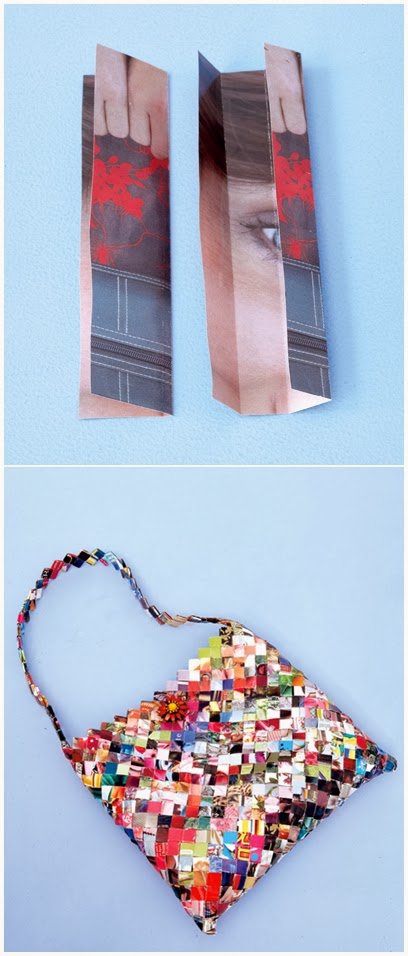 source
17. ReMake It! Paper Waste Basket
This is one of those useful DIY newspaper projects that every one of you must try. This paper waste basket is something that you must have for your kid's room décor. Here are the needed supplies for the project:
Trash can
1 or more magazines
Cereal box
2 ribbons
Scissors
Box cutter
Ruler
Clear tape
The steps:
Tear 10 to 15 colorful pages out of an old magazine.
Then cut strips ¾ wide by 4 ½ long out of the magazine pages.
Take the first strip of paper and then wrap it around two of the spokes. Tape the end of the strip down taut to the paper to form a paper chain link.
Repeat the same step and build the first row of the chain. Do it until you circle around the trash can. Leave a gap between each link.
Start a second row repeating the same two steps and then a third and continue doing it until you cover the entire can with magazine pages or newspaper.
Voila, you are done. You can use this can as a trash can for your children's room.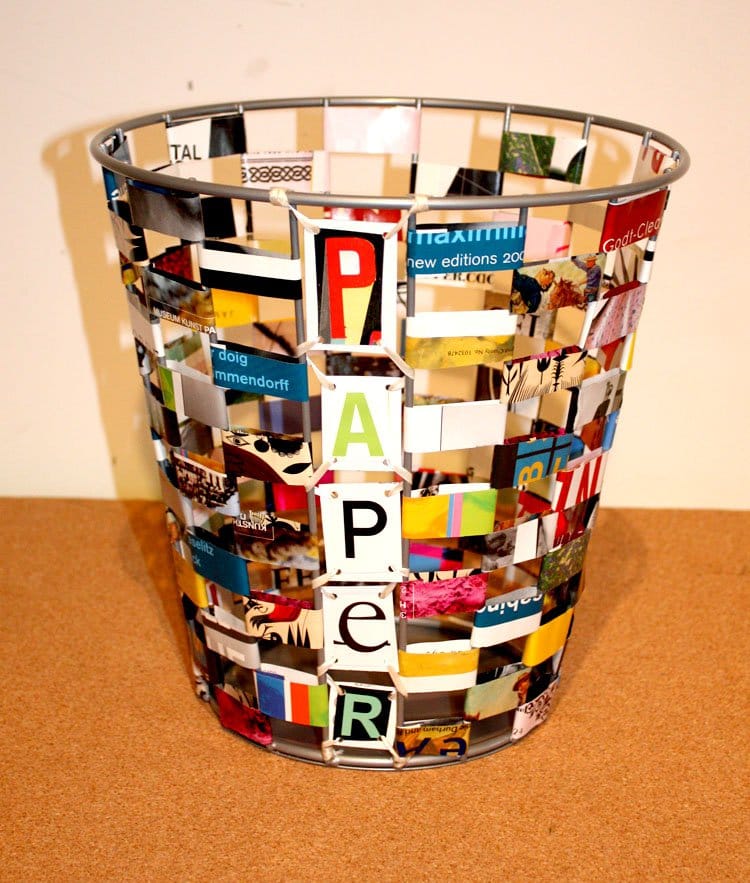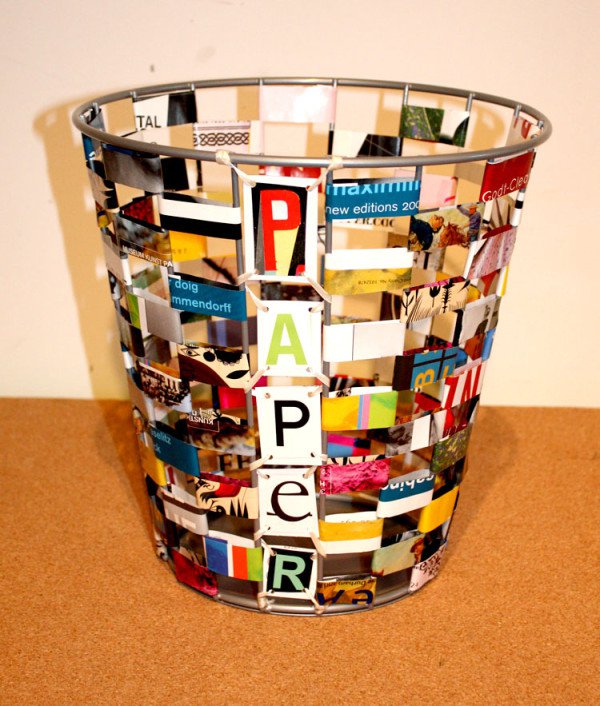 source