Makeup is a form of art. Your face is a canvas that you can use as a base to create a masterpiece. Sometimes applying makeup requires a lot of effort and knowledge. Other times, all you need to do is to follow some basic makeup tricks. For those times when makeup tips will be helpful enough, scroll down the page and explore the must-know makeup tricks that every woman needs in her life. These makeup tricks will save your day any time you need a professional makeup look, but you can't visit the makeup artist. Be your own makeup artist with these helpful tips and tricks. Scroll down the page to see how it is possible in only a few steps.
1. For long-lasting lip color, swipe on your shade
Sometimes, it can be too tricky to find the perfect lip shade. Well, not anymore! We are sharing with you some helpful makeup tricks including doing your own lipstick shade. The best is that it is easy to make your own lipstick in only a few seconds. All you need is an old spoon and powdered eye shadow of your choice. Fill an old spoon with powdered eye shadow and melt it until it becomes liquid. Then, pour it into a small lipstick container and mix it with a little bit of Vaseline. Cool until you get an ordinary lip balm.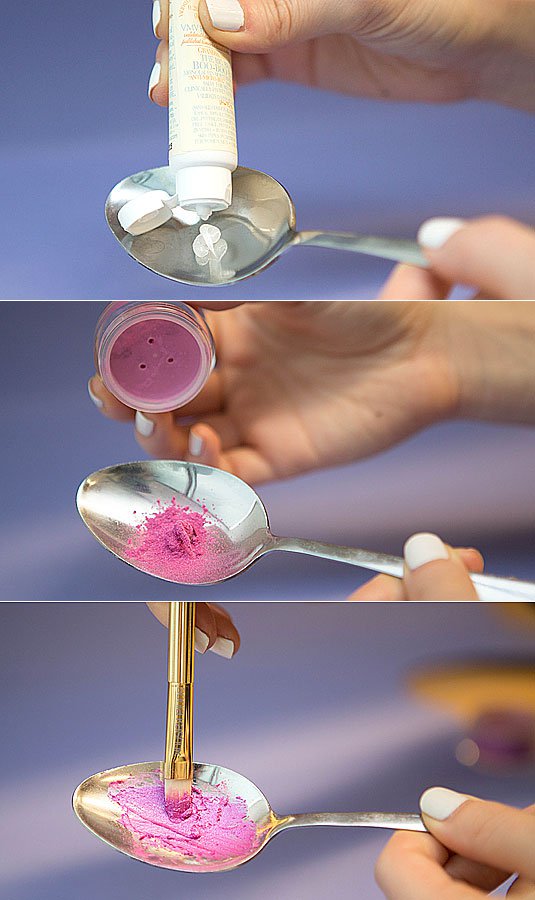 source
2. Preserve your mascara
Do you want your mascara last longer? Many makeup experts advise not to use mascara for more than three months after you first open the tube. We highly recommend you follow this advice. But, sometimes, the mascara gets too dry even after a month of use. In order to avoid this, add a few drops of saline solution to a tube of drying mascara. Mix the wand to regain the mascara's consistency.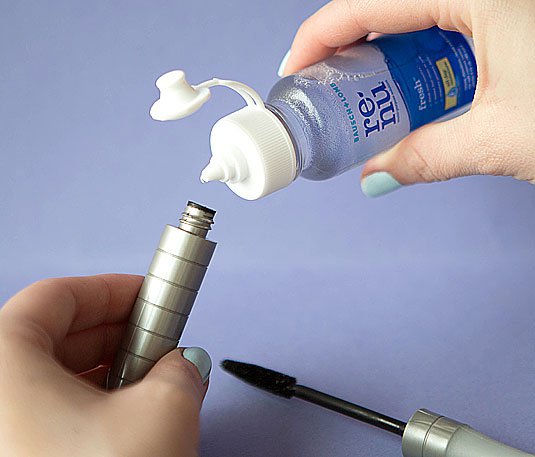 source
3. Eyeliner Week: Lining the Waterline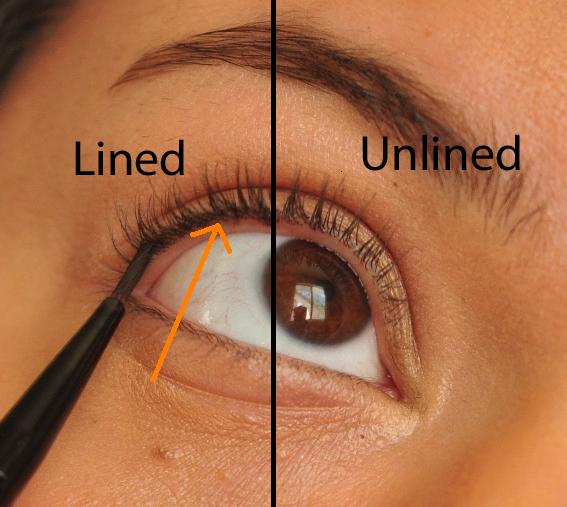 source
4. Dab a little clear lip balm on the top of your lip to make your lips really a pop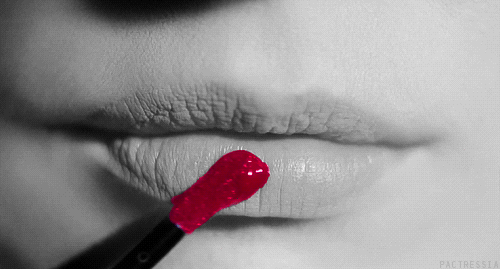 source
5. Eye-lined trick to get the instant intensity
Do you face trouble applying eyeliner? All you need to do in order to avoid this problem is to follow some makeup tricks and tips. One of them is to hold the tip of your eyeliner over the flame of a lighter or a candle for about ten seconds. Before applying to the eyelids, test your hand to check if it is cool enough. Once it gets cool, apply it to our eyelids. You will see that after you melted the eyeliner, it will be easier to apply it. The lines you will create will also be more vivid and clean.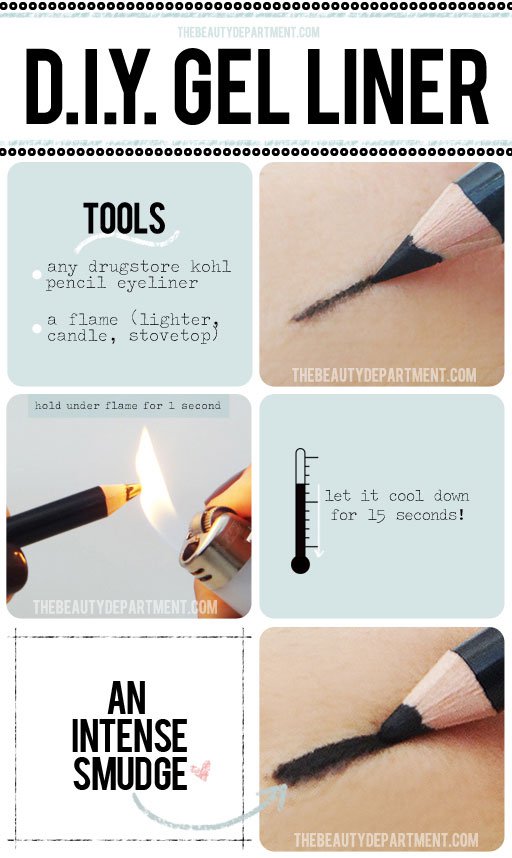 source
6. Quick tip: how to prevent your eyeliner from running
7. Long-lasting lipstick effect
Every woman dreams of long-lasting lipstick. But, sometimes finding it is not as easy as you could imagine. The good news is that by using some makeup tricks, you can get a longer-lasting lipstick. Apply the lipstick as you normally do. Then, press a tissue over your lips. Lightly dust some translucent powder over the tissue. This will help you avoid affecting the color.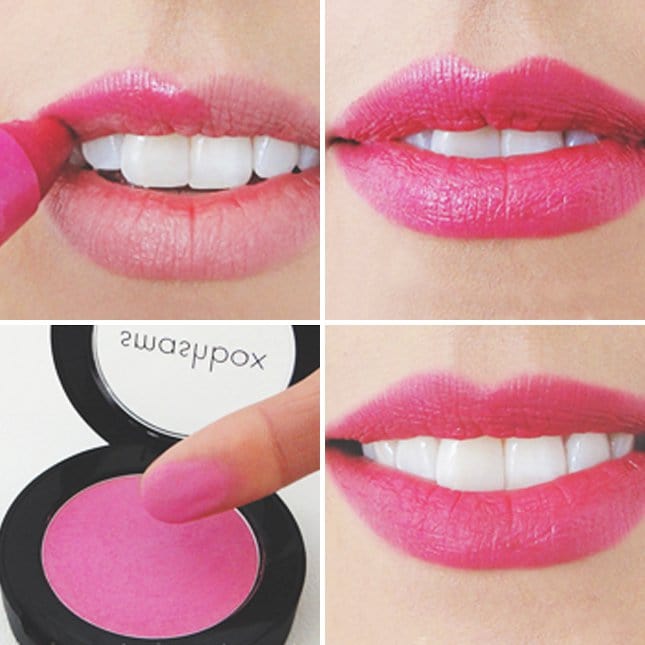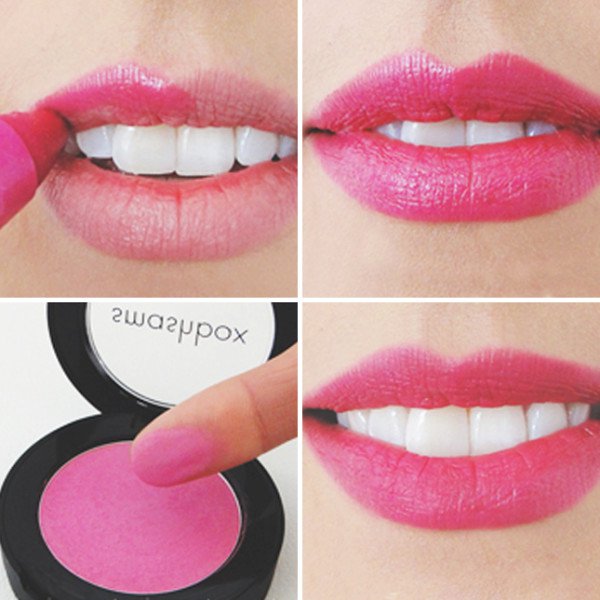 source
8. Tips and Tricks For the Perfect Brow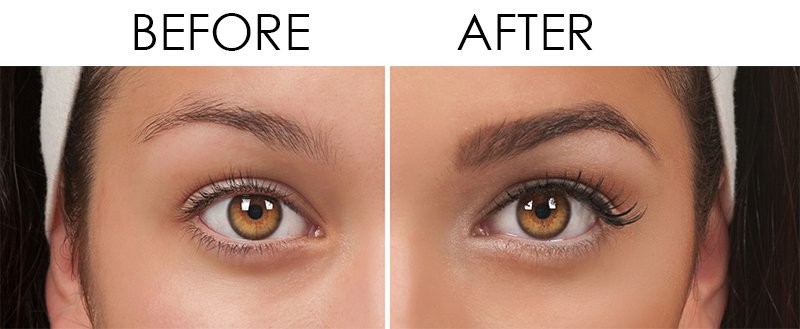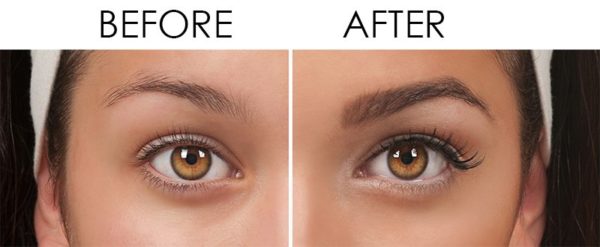 source
9. Makeup Tip: Dark Eye Bags Begone!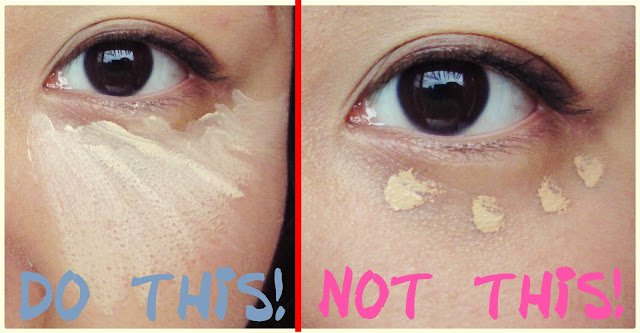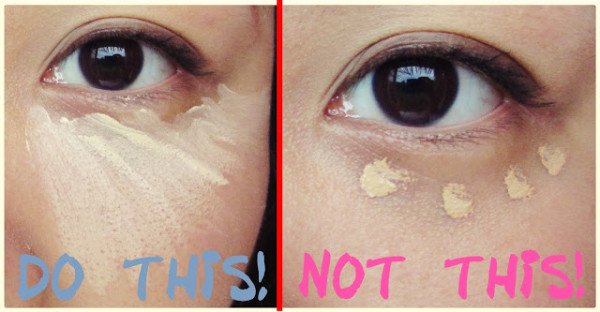 source
10. Apply powder to your lashes after using mascara. After that, apply another coat of mascara.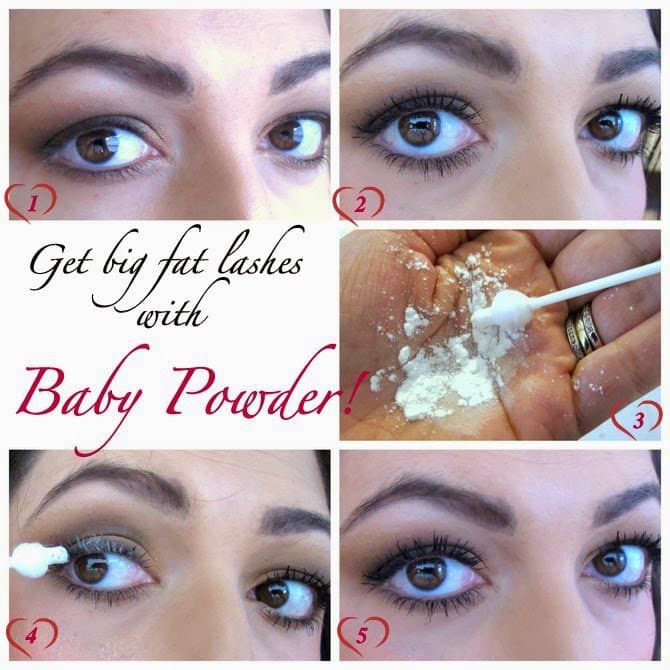 source
11. Mascara Tip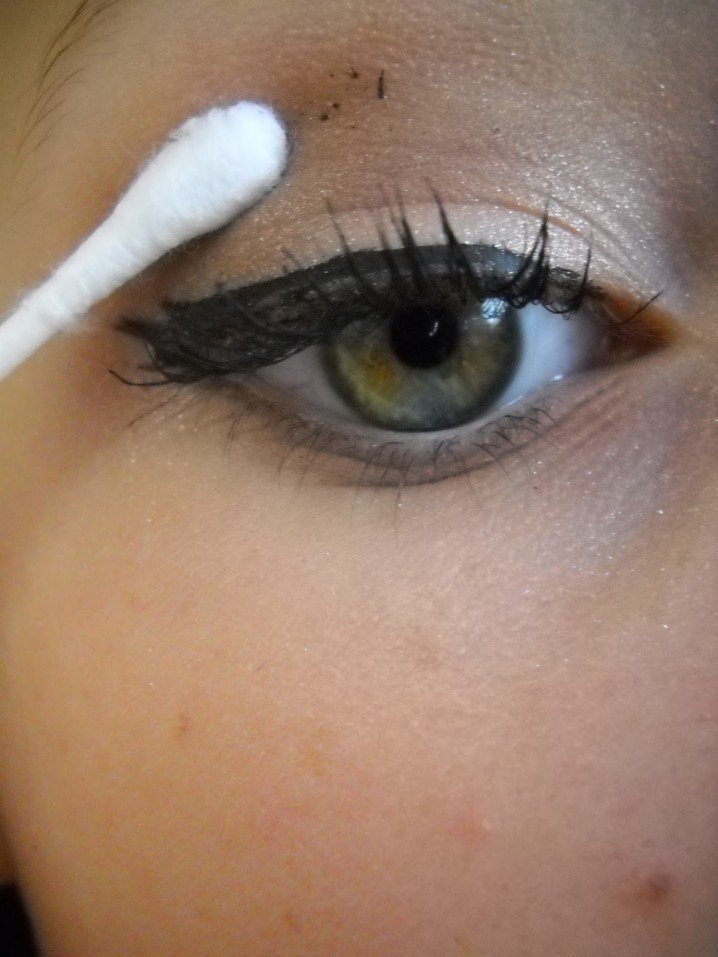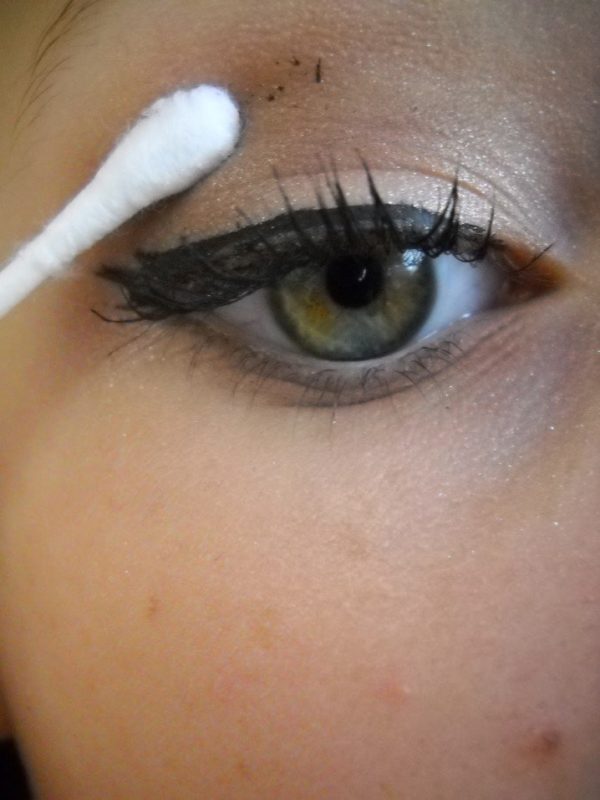 source
12. Smokey eyes in just 60 seconds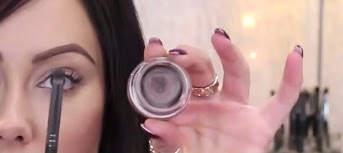 source
13. Perfect line, every time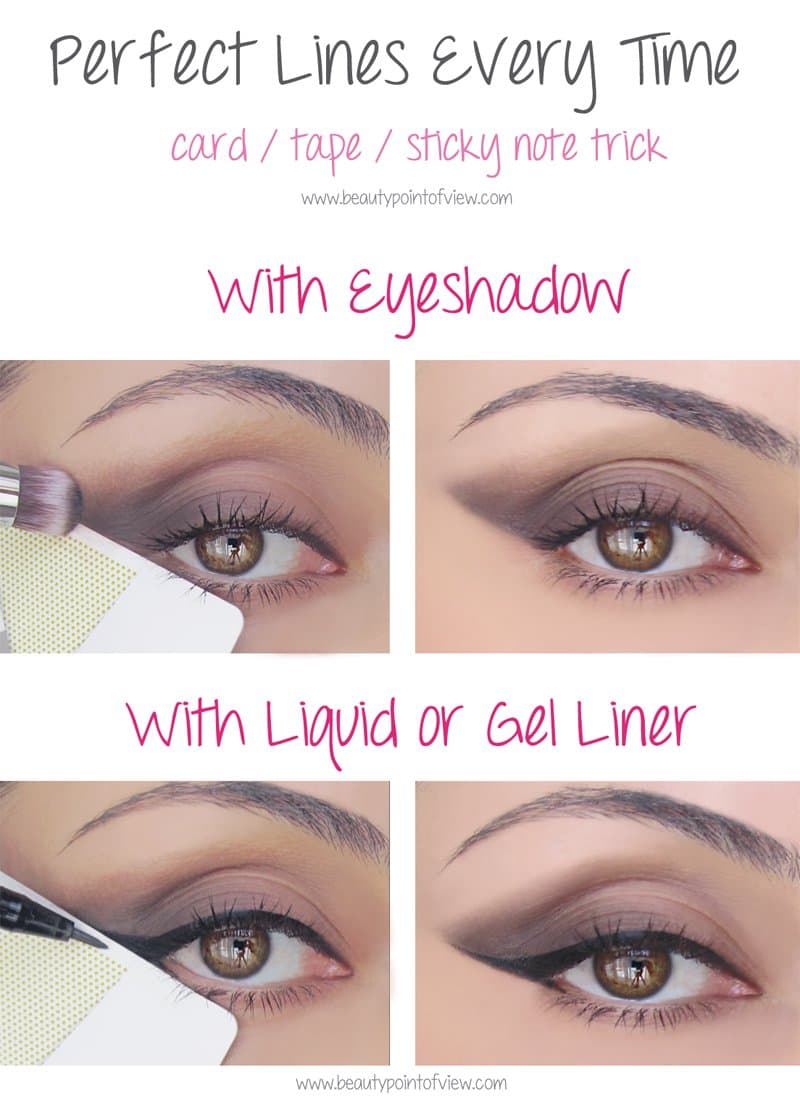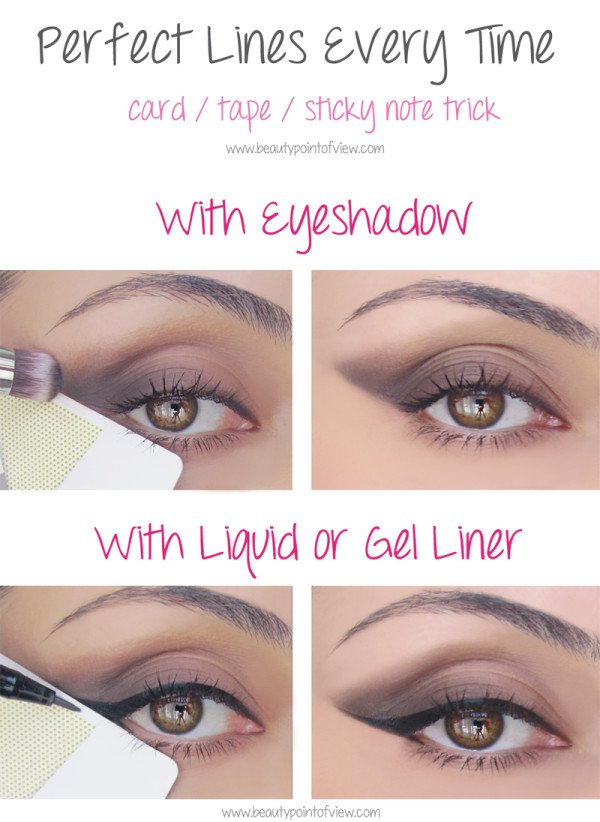 source
14. How to Tight line your Eyes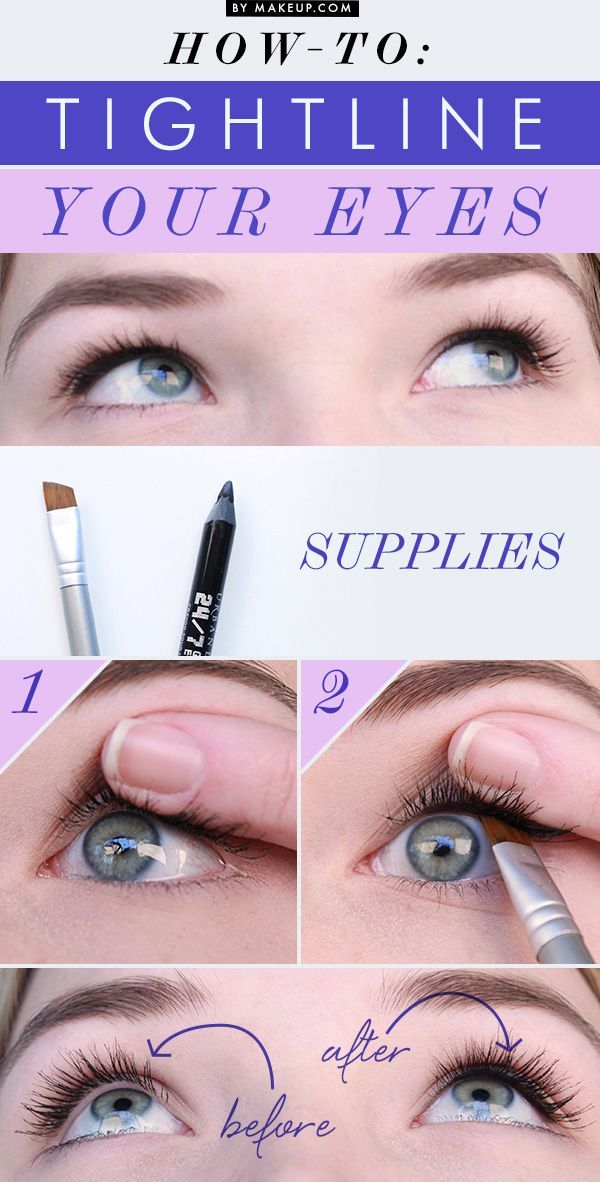 source
15. Pinch me
Do you like your eyelash to look curlier? There is nothing easier to get. All you need to do is to heat up the eyelash curler before you use it. Once it is cool enough, you can curl the lashes as you normally do. The heat will also keep them curled for a longer time.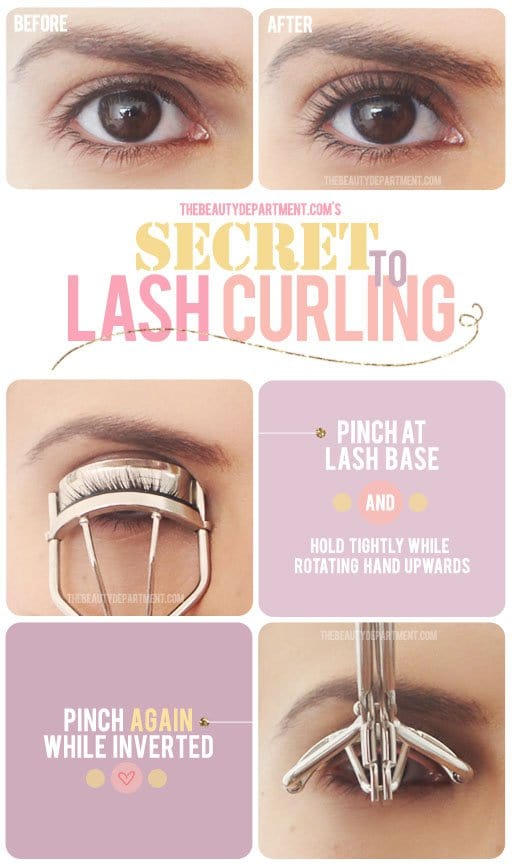 source
16. Pick a color, any color

 source
17. The white eyeliner magic
Searching for some makeup tricks that will help you get long-lasting makeup? Did you know the old makeup trick of using white eyeliner over the lids as a base instead of typical primer? We all know that primer is normally used as a base for eye shadow to help it last longer. But, we all also know that the primer can cost you a fortune. In order to avoid extra costs and still get the same effects, use your white eye line instead. The color of any eye shadow can be easily applied over white eyeliner. You will certainly enjoy the result.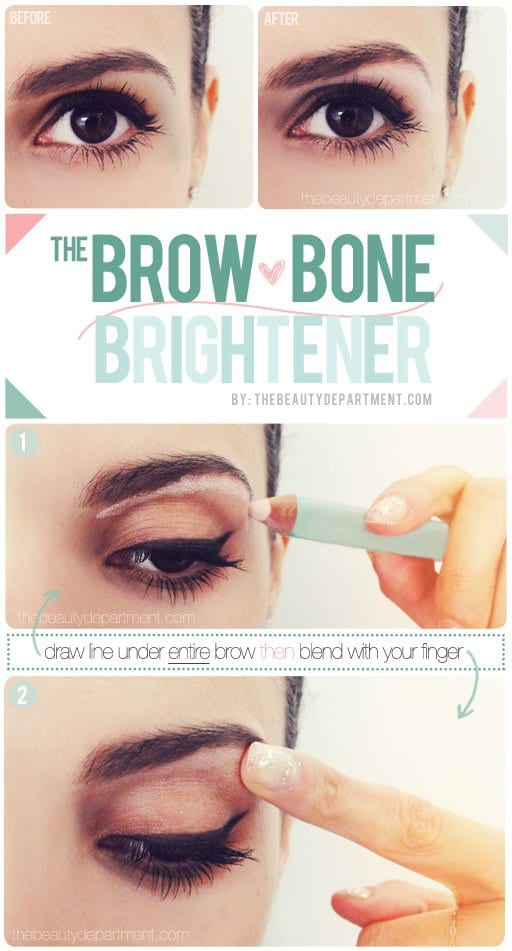 source
18. Plumper-looking lips trick
If you want plumper-looking lips then you definitely must try this makeup trick. All you need to do is to apply white eyeliner at the center of your upper and lower lips. Then, blend the white eyeliner out. Apply your lipstick as you normally do. Voila, your lips will look fuller and with a more plumping effect.
 source
 19. Perfect brow guide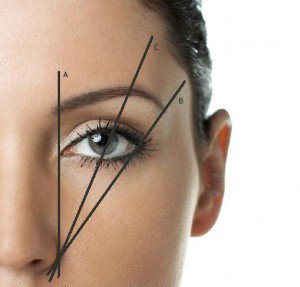 source