Yellow is one of the most popular accent colors. It is associated with laughter, happiness, and optimism, and good times. Since the world faced the pandemic, there have been some thought times to spend. Anything that can bring some cheer to your life is welcome. And, yellow is sure to bring much joy and lighten up your life. How to style yellow? Many women are really afraid to try the yellow fashion trend. But, they definitely don't need to. In this article, we are going to share with you a fashion guide on how to style yellow.
These fashion tips below will make it easier for you to give the yellow a chance to find its place in your wardrobe. Read on how to include yellow and combine it with other colors to style eye-catching outfits. You can decorate yellow on yourself with a variety of ideas. Don't miss trying them all. Get some inspiration from our gallery below. We are sure our suggestions on how to style yellow will help you to fall in love with this luminous color. Enjoy having the sunshine on yourself.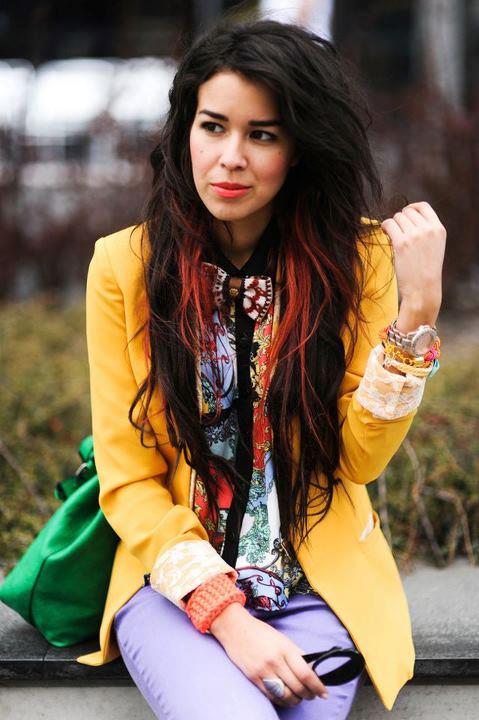 An eye-catching yellow top
Yellow can be worn as a top. This is maybe the most favorite way of styling yellow for many women, as you can choose from a variety of bottom opportunities. You can wear your yellow top with neutral bottoms like blue jeans, white or black pants. Many women who dare to go pale yellow are sure to create a stunning outfit when wearing it as a top piece. For those that feel the solid yellow is too bright for them, the best is to choose a striped one. This way you will minimize the yellow, but still, the accent will be on it as vibrant color. Also, you can add a blazer in a neutral color over the top to minimize the yellow effect. Keep the hip vibrancy of yellow without empowering you too much.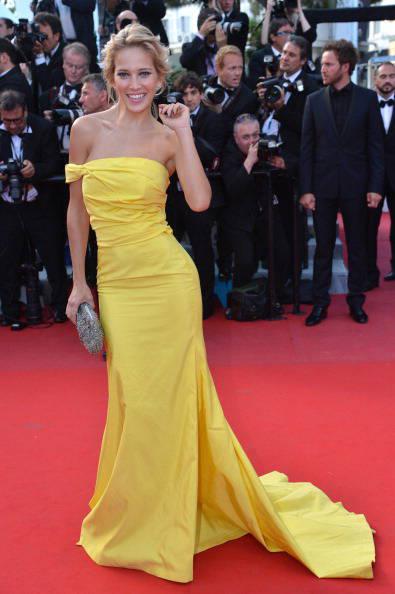 A perfect yellow dress outfit
If you are asking yourself how to style yellow without any possibility for any fashion mistake the answer for you is to choose a yellow dress. You can opt for a maxi summer dress or some little yellow dress. No matter which one you choose, be sure to make an impression, as yellow can simply not be missed out on. Choose accessories in neutrals like black, white, or metallic. Or, simply go bolder and opt for contrast and add some blue accessories or handbag to complete your yellow outfit. a yellow dress is a perfect way to look stylish and cool during hot summer days.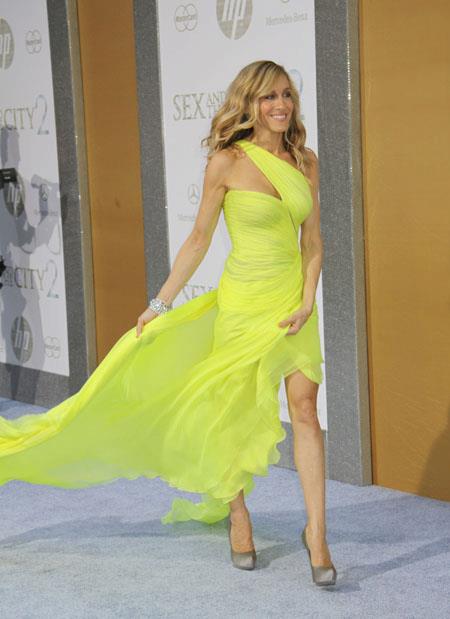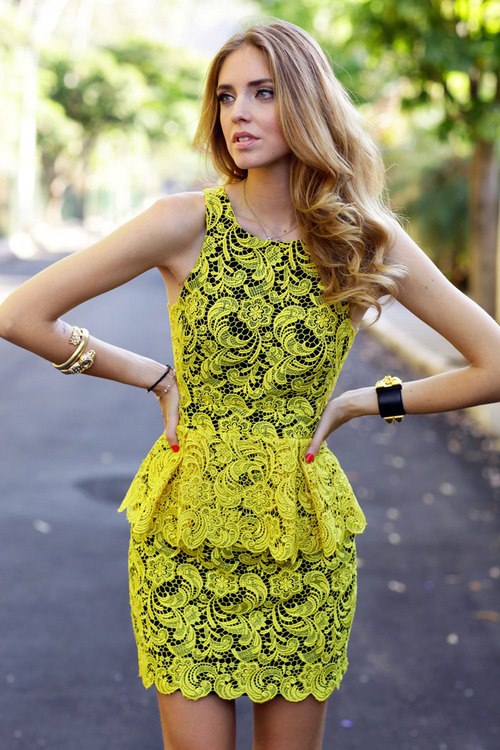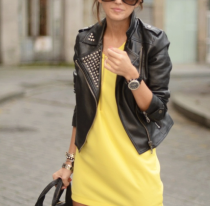 A stylish yellow blouse
A stylish yellow blouse is a perfect example of how to style yellow for work. Blouses are more formal pieces and are considered to be the perfect choice for the office. So, if you want to insert a little color and joy in your office outfit, give the yellow blouse a chance. If you think that too bright yellow is not the right choice, then go for a more subtle approach with mustard or lemony or pastel yellows. Combine it with the timeless black pants, or pair it with grey pencil skirt. Both choices will make you look professional and at the same time elegant and modern.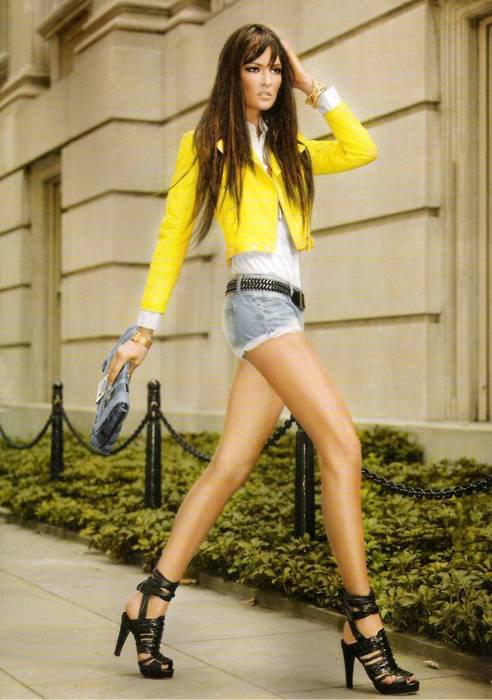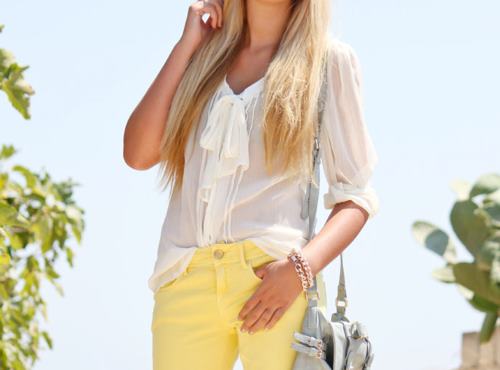 Yellow blazer
Colorful blazers are an arising trend in the fashion industry. If a few years ago black, white, and grey were the only colors reserved for blazers, today, we can definitely say that this is not the case anymore. More and more women choose a blazed in bold color, this way giving colors the chance to enter their wardrobes. So if you are asking yourself how to style yellow the most fashionable way possible, a yellow blazer is the answer for you. Pair it with jeans or with a head-to-toe black outfit to ruin the monotony. Choose a flattering blazer that will be more versatile and you can later use to create plenty of combinations.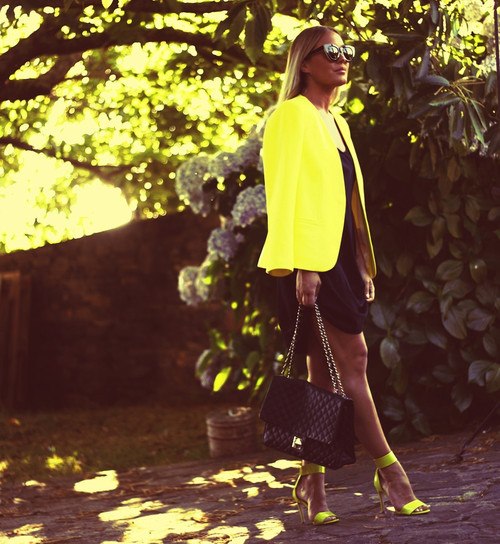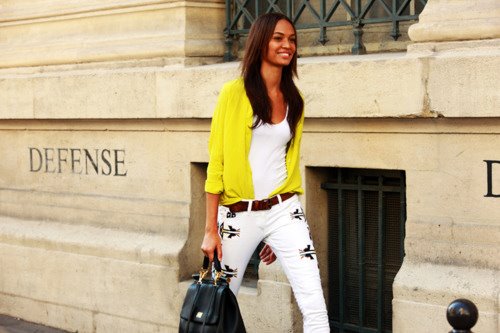 The perfect yellow skirt outfit
A yellow skirt is also a perfect way on how to wear yellow. Opt for a mini yellow skirt and pair it with striped, polka dot, or patterned tops. Or, simply opt for a plate maxi skirt and style the most flirting beach outfits for the summer. Choose an A-line or fuller style of dress depending on the occasion. Also, take care of the fabric you choose. The best is to opt for a linen or cotton skirt for comfortable casual looks. For the more formal events, you can look for a satin or silk yellow skirt.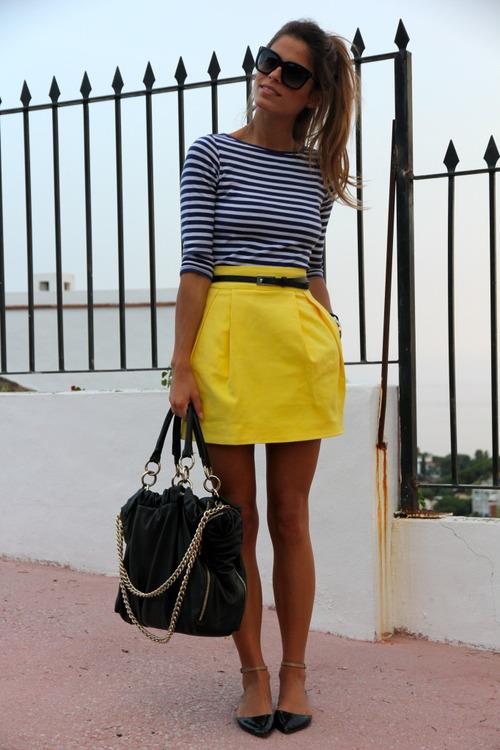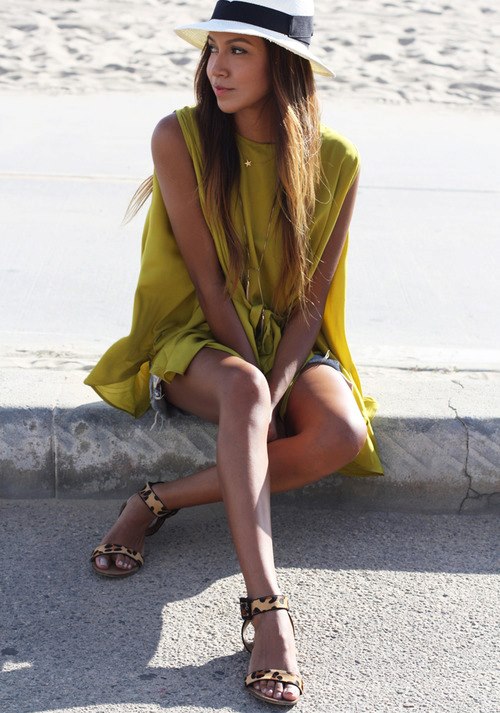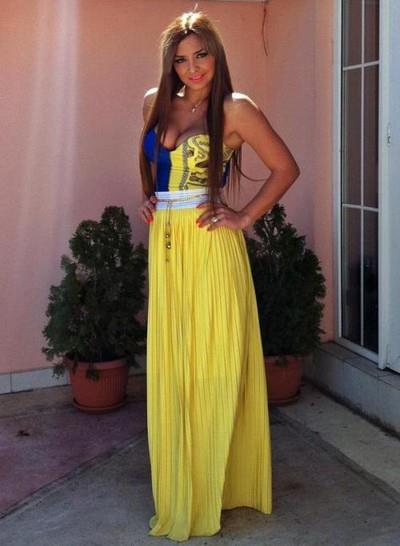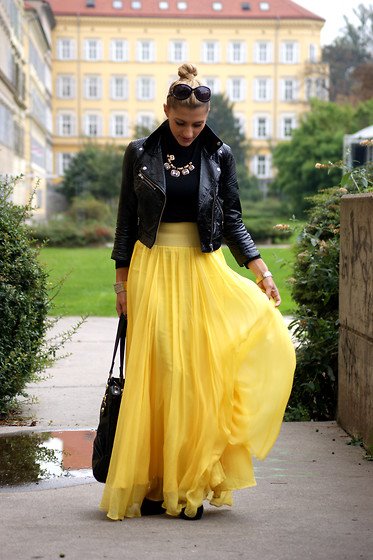 The yellow pants outfit
Many women who don't like yellow too much close to their faces (because of the looking brighter effect) rather choose to wear yellow bottom. Yellow pants are a great way to make a casual style statement. In order to avoid overpowering the top, opt for neutrals when styling outfits, so the accent is on the yellow.