Messy closets are nothing new. Women spend hours and hours organizing their wardrobes and then, when you open the door you meet that mess behind them. Searching for some way to solve this problem forever? Stay with us, because in the article below we are going to present you with some of the easiest and most creative clothing organizing ideas ever. Scroll down the page to see how you can store different pieces of clothing and forget the mess forever. These are all some DIY clothing organizing ideas so they won't cost you anything more than your time and will and creativity. Don't miss them at all.
1. DIY branch clothing rack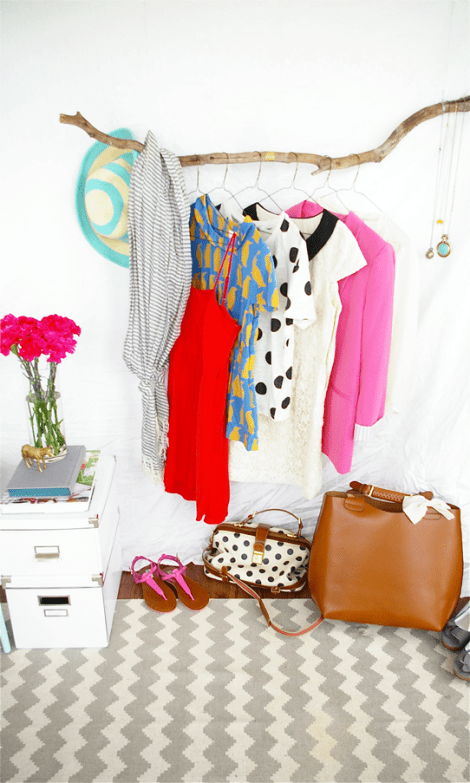 source
2. His and Her Closet Organizer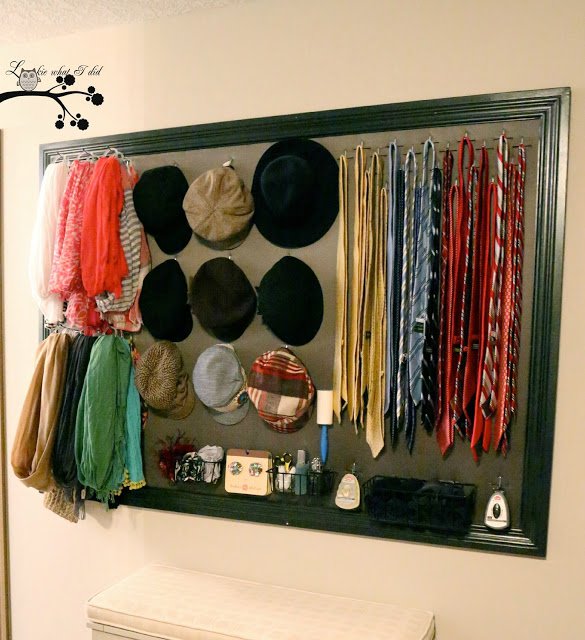 source
3. A Closet Organizer for Her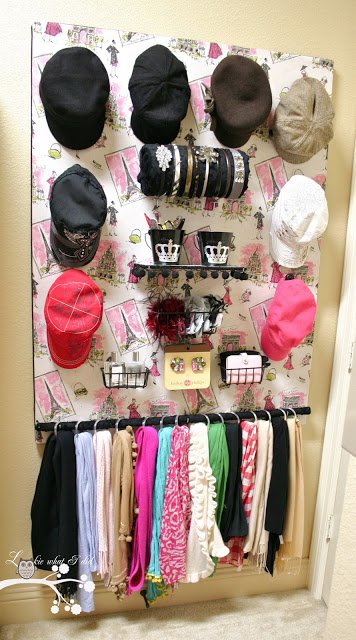 source
4. DIY wall decor display
Do you enjoy wearing hats? They are really popular, especially during the summer season. But, we should all admit that they are a little challenging to store. This wall décor display of your hats is one of the easiest and most helpful clothing organizing ideas when it comes to storing hats. All you need to do is to find some empty corner on any of the walls new to your closet and then hang all your hats there. This can easily transform into some creative corner in your room that you will be proud of.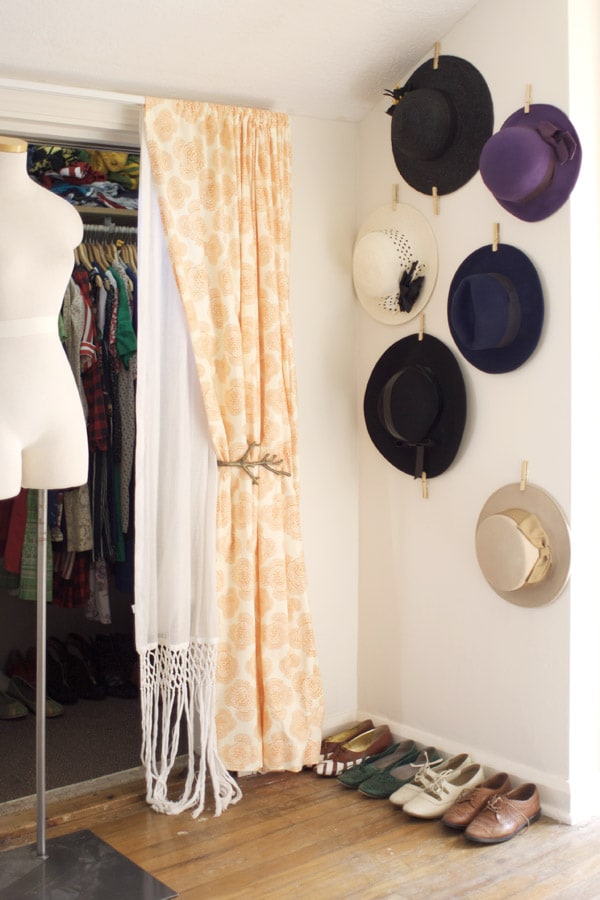 source
5. Tidy Tights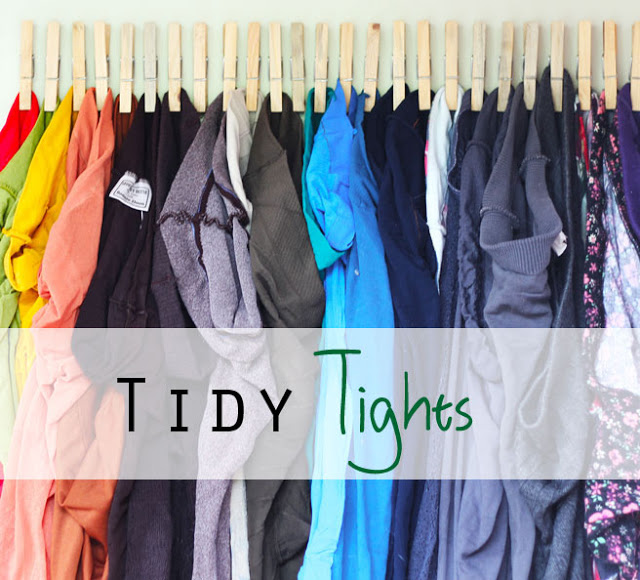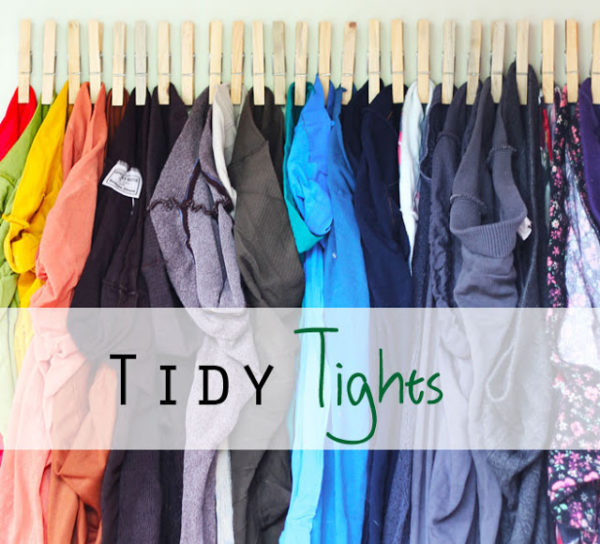 source
6. Underwear and Socks Storage Boxes
Has it happened to you to be in a rush and trying to get dresses, but when you rung to your drawer to grab a pair of socks they are scattered literally everywhere in there? Those who have encountered this problem know the importance of finding some clothing organizing ideas that will keep your socks and another tiny piece of clothes in hand. With these little boxes of cardboard and fabric, you can easily divide each pair of socks as well as each pair of panties. You can DIY or just visit the nearest store and get one. They are cheap enough so won't cost you more than what you would randomly spend on a coffee with friends. You can place them in your drawer and solve the tinted pieces of clothes storing forever.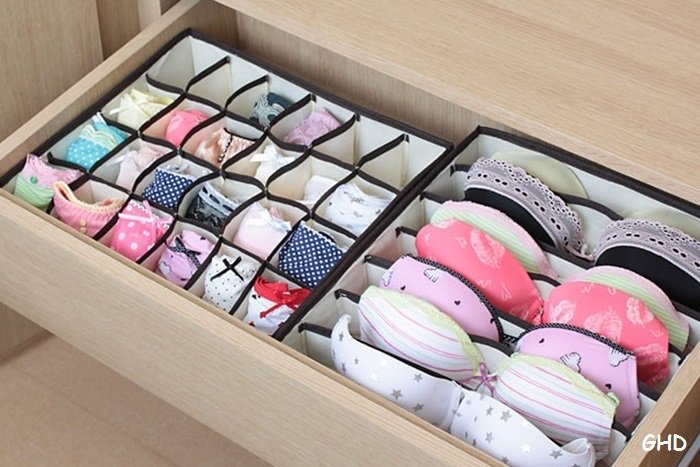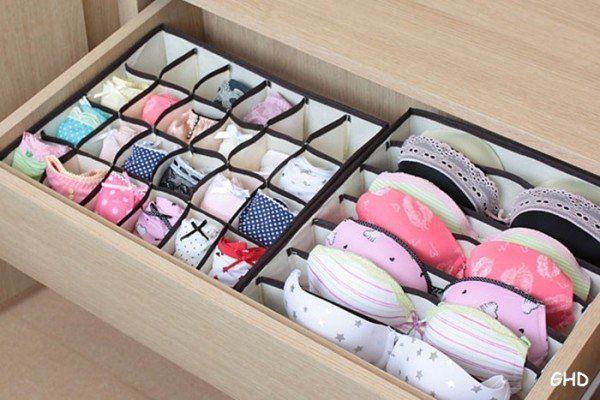 source
7. Organizing Scarves
We have already shared with you some DIY scarves storing ideas to try. If searching for new and inspiring clothing organizing ideas, and you have no idea how to store your favorite scarves, we invite you to read our previous article. There you can find so many different and inexpensive ways to store scarves. The empty clothes hangers from your closet can instantly transform into some cheap DIY scarves storing items.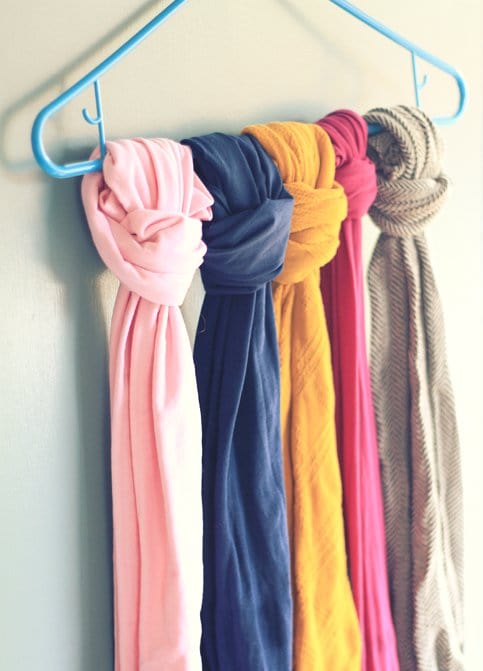 source
8. Keep Clothes from Falling Off the Hanger with a Rubber Band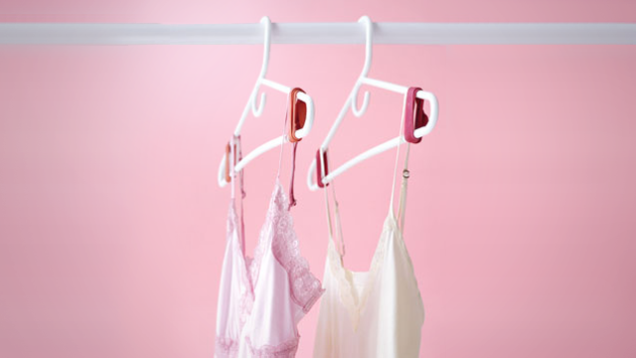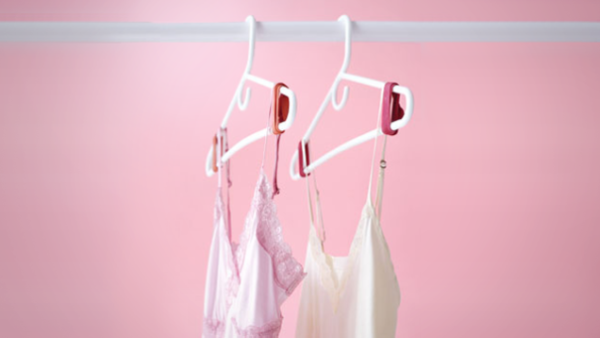 source
9. Perfect Solution for Tiny Spaces: 20 Hangers Wardrobe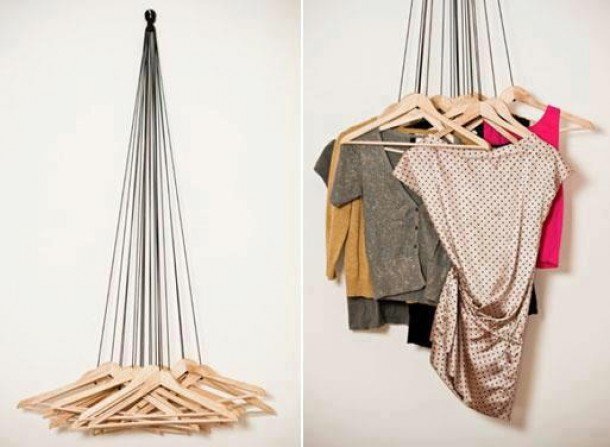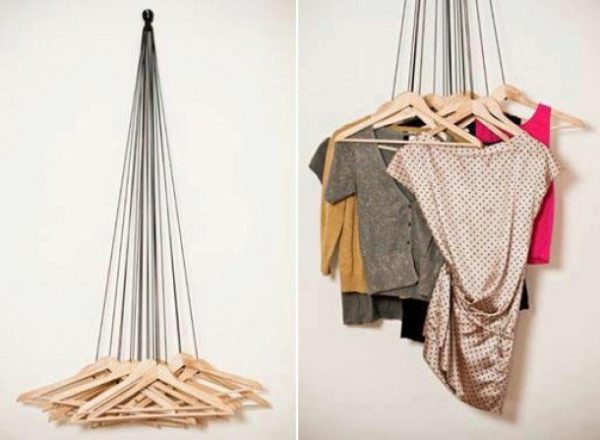 source
10. Organized T-Shirt Drawers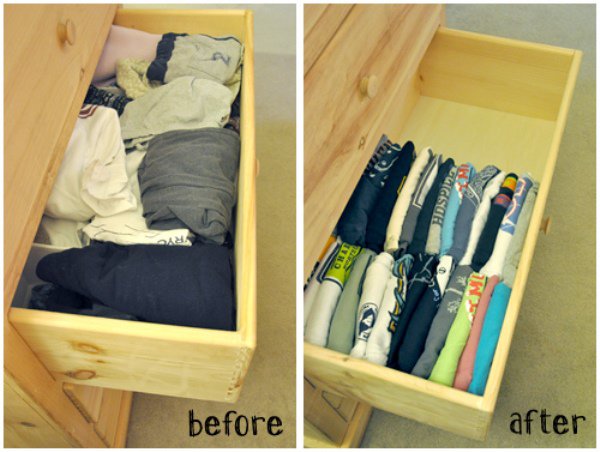 source
11. New Scarf Storage Ideas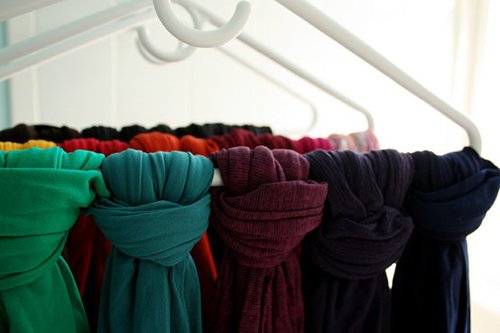 source
12. Building a screen/ rack
 source
13. The Ultimate Walk-In Closet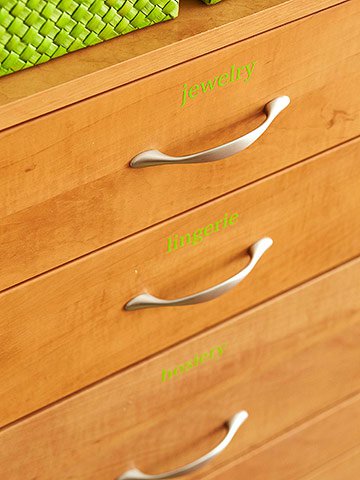 source
14. Madrona Master Closet Organization: DIY Belt Hanger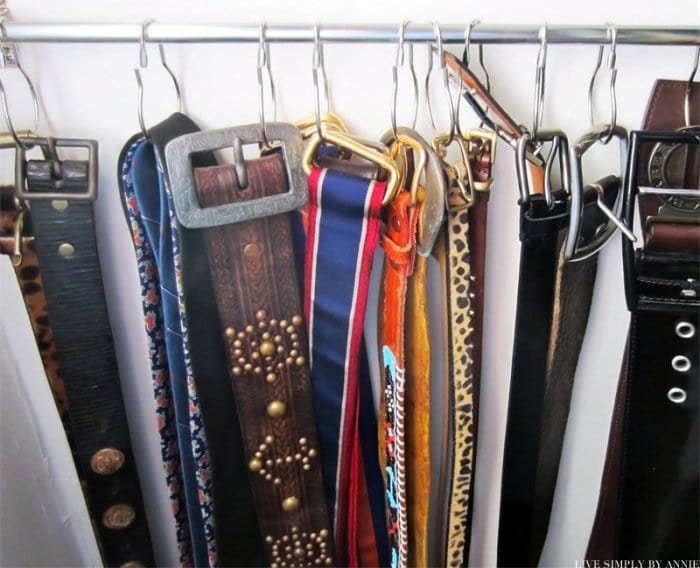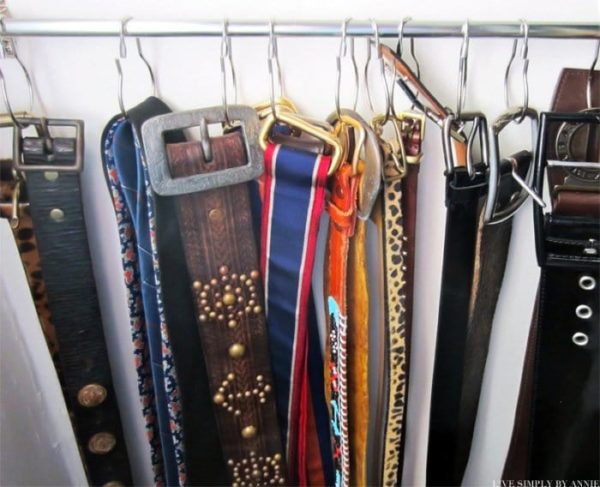 source
15. How We Fold Our T-Shirts and a T-shirt Quilt Project!
Folding your clothes the right way is one of the easiest clothing organizing ideas that you can try. It doesn't require you to do anything else than change the way you fold your clothes when you store them in the closet. One of the best ways to fold your clothes is in quarters and then stacking them like vertical files as presented in the picture below.  By folding this way you are able to easily see them all at the same time. Then, you can quickly grab one that you want without having to dig to the bottom of a pile. Also, this way of folding your clothes saves you space in the closet, so you can store more items in the same space.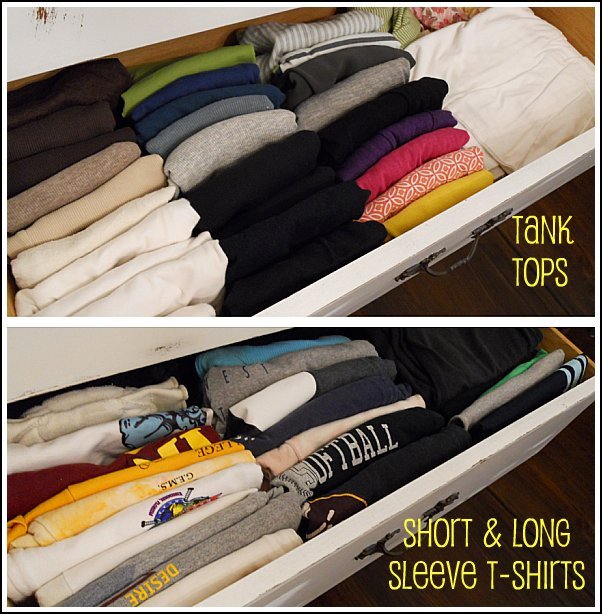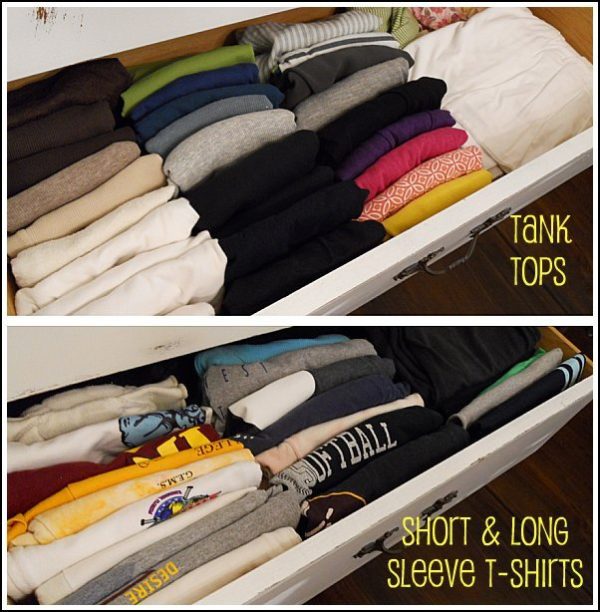 source
16. Conquering Clothing Clutter: Kid's Closet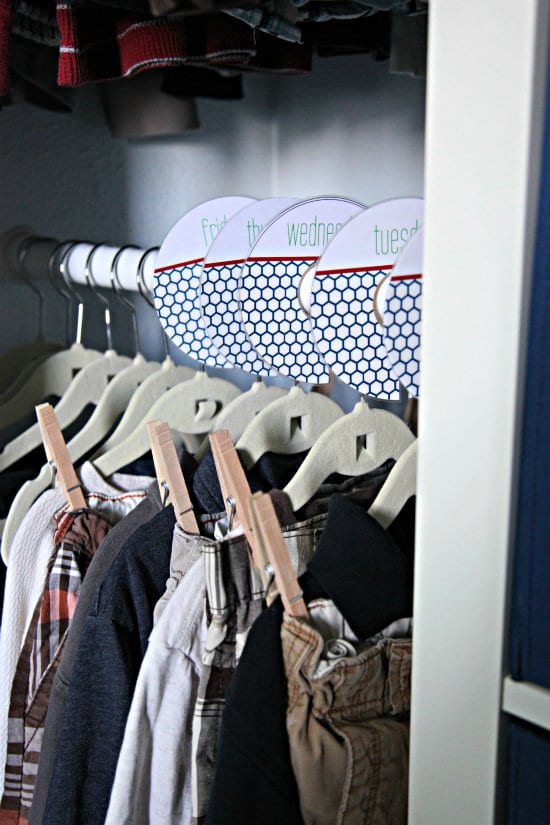 source
17. Use cute icons to label kids' drawers'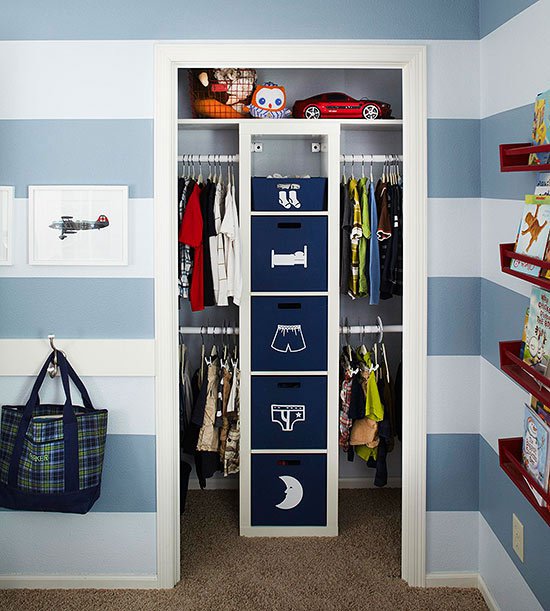 source
18. Assign different seasons of clothes to different color hangers in your closet
Has it happened to you to find your sweater while looking for your summer dress in the closet? It has happened to most of us, so you are not alone. If you don't pack your clothes after every season, and you keep them in the wardrobe during the entire year, here is a life-saver tip for you. This clothing organizing idea will make things easier for you. Paint all your clothes hangers in four different colors according to the four seasons of the year. Then hang each piece of clothing on a clothes hanger according to the season you wear it. You can go even more creative and decorate the hangers with different season motifs. No matter which one you choose you will have anything you need on access at first open the door of the closet.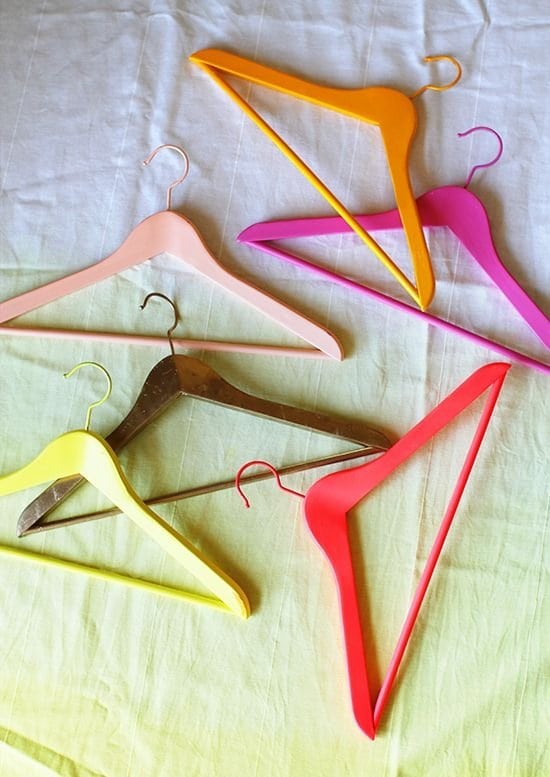 source
19. Clothing dividers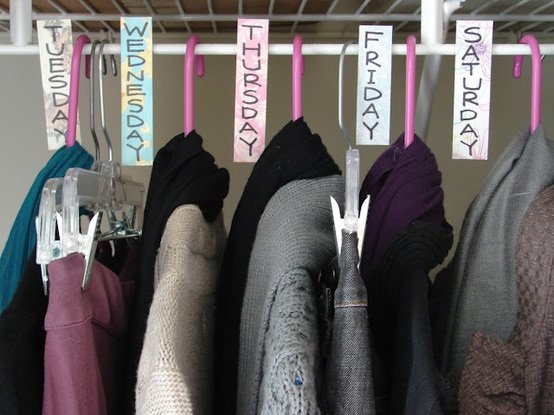 source
20. Over the door hooks 
Looking for some clothing organizing idea that will save you money in the morning? Planning clothing in advance is one of the ways to ease the search for what to wear in the morning before leaving for work. If you had a problem finding the right top to pair with your skirt when in rush in the morning, you will adore this way of organizing your clothing. All you need to do is to plan what you will be wearing during the entire week in advance. Then, use some over-the-door hooks to hand each of the combinations you created. You can name each of the hooks with the names of the week as in the photo below.
 source