We are all disorganized if we need more space but who doesn't need it. We always think where to store and how should we organize all our stuff that we have it at home. In this post we will give some very smart ideas how you can organize your clothes and be always in touch with it. We have chosen a clothing organizers just for a reason that we need clothes everyday and we must always be organized and not to lose a lot of time always searching it. Below are very very cheap ideas that will definitely help you a lot in your life will save your budget and will safe you a lot of time. With little effort and creativity you will done creating this ideas. Choose the best suitable for you and enjoy!
1.DIY – BRANCH CLOTHING RACK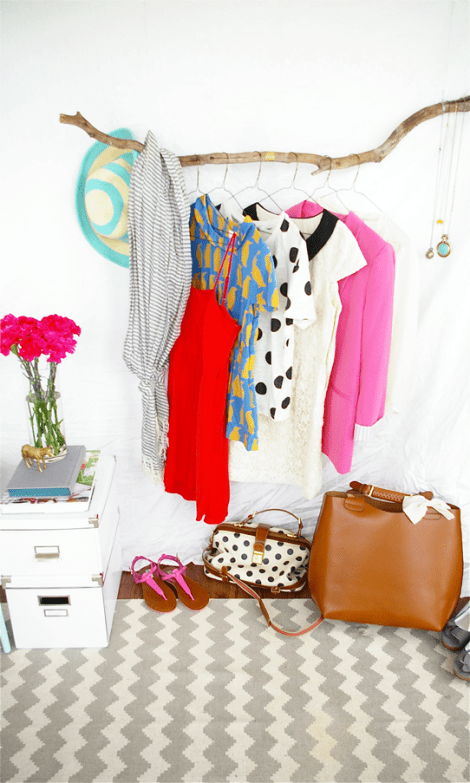 source
2.His and Her Closet Organizer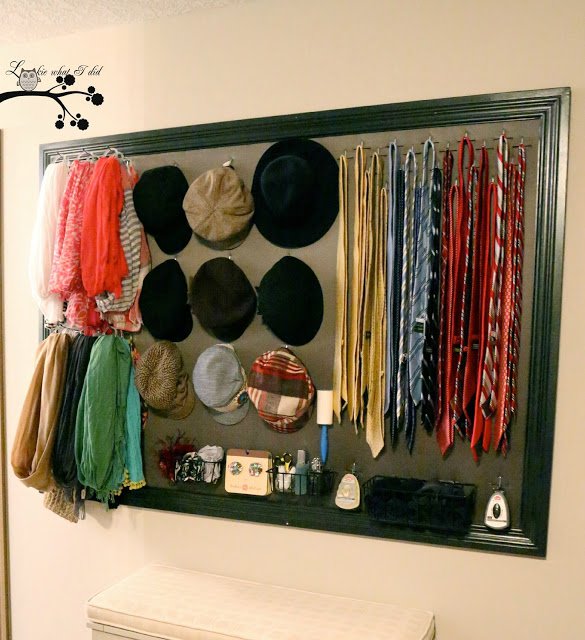 source
3.A Closet Organizer for Her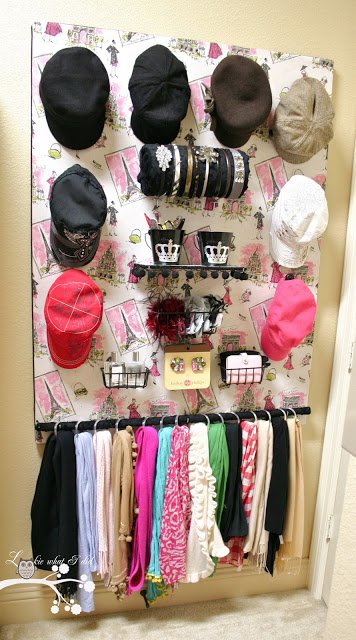 source
4.D.I.Y. WALL DECOR DISPLAY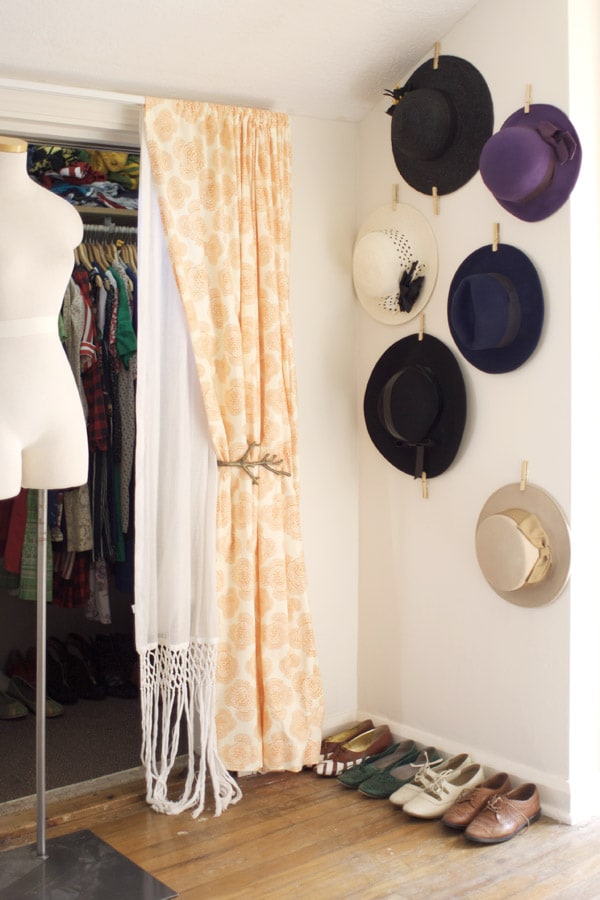 source
5.Tidy Tights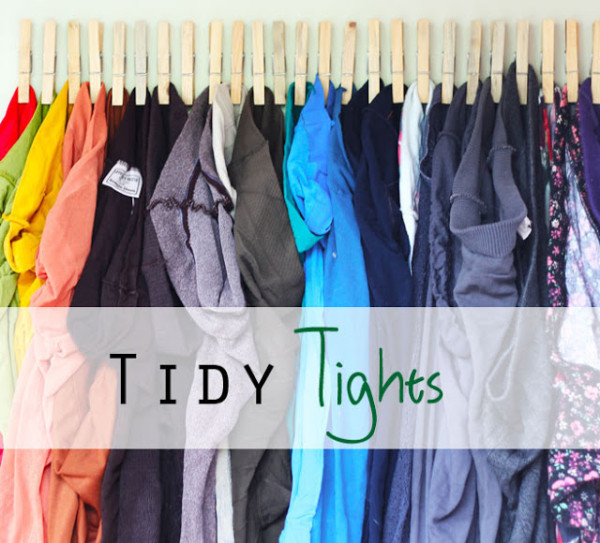 source
6.Underwear and Socks Storage Boxes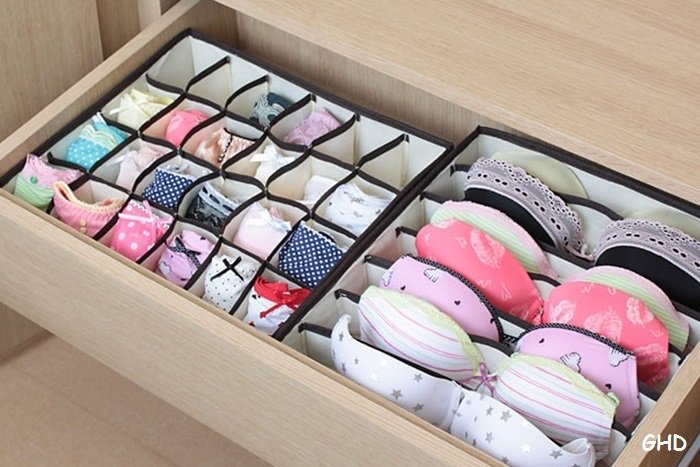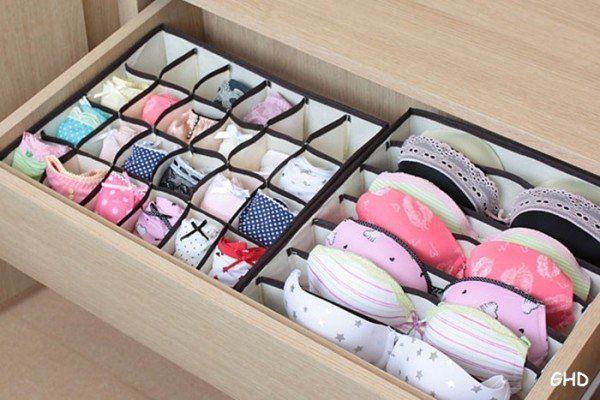 source
7.Organizing Tights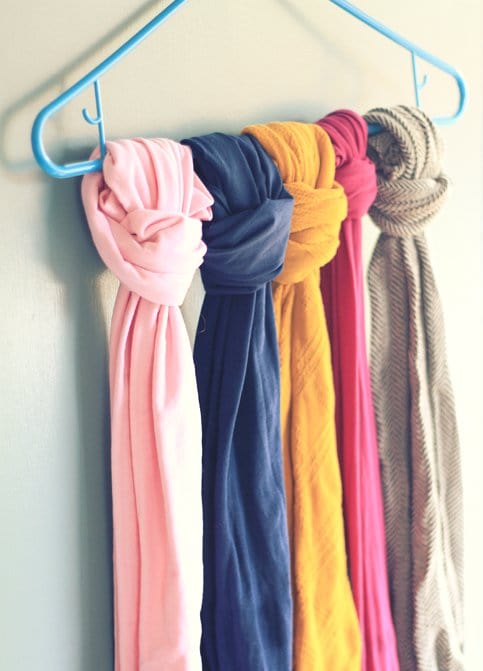 source
8.Keep Clothes from Falling Off the Hanger with a Rubber Band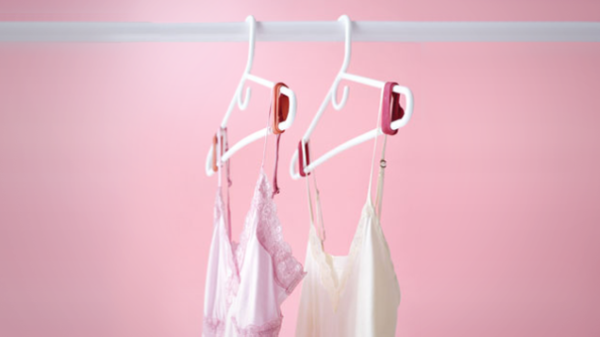 source
9.Perfect Solution for Tiny Spaces: 20 Hangers Wardrobe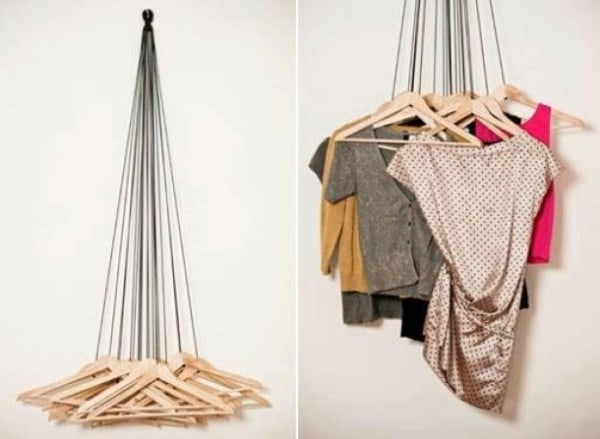 source
10.Organized T-Shirt Drawers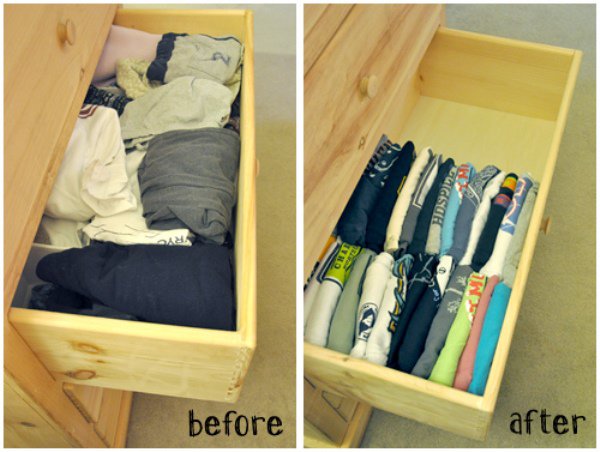 source
11.New Scarf Storage Ideas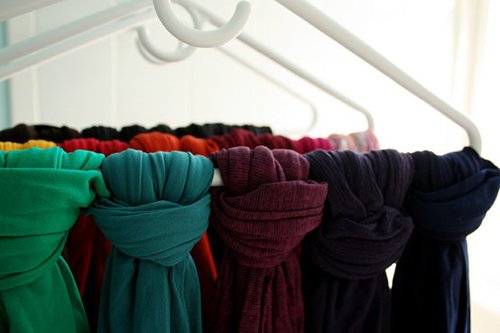 source
12.Building a screen/ rack
 source
13.The Ultimate Walk-In Closet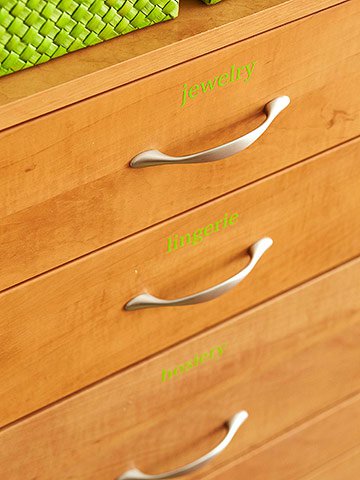 source
14.Madrona Master Closet Organization: DIY Belt Hanger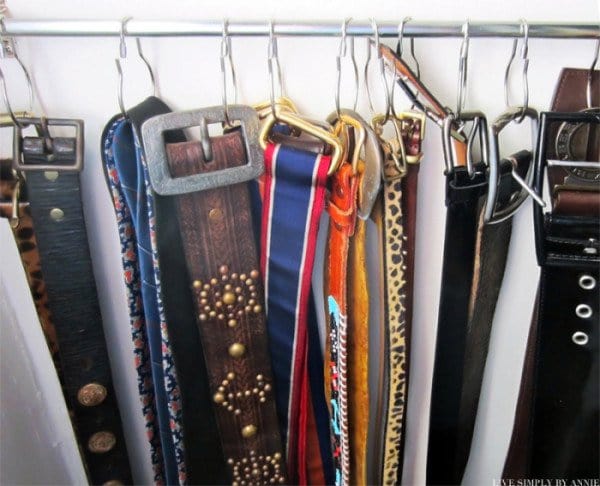 source
15.How We Fold Our T-Shirts and a T-shirt Quilt Project!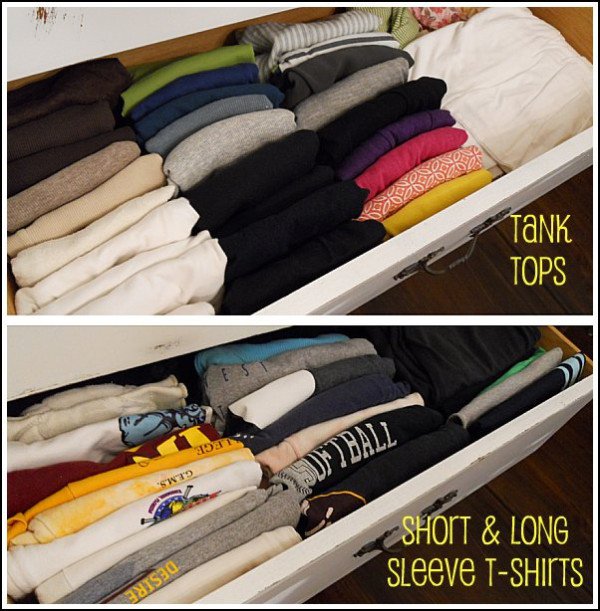 source
16.Conquering Clothing Clutter: Kid's Closet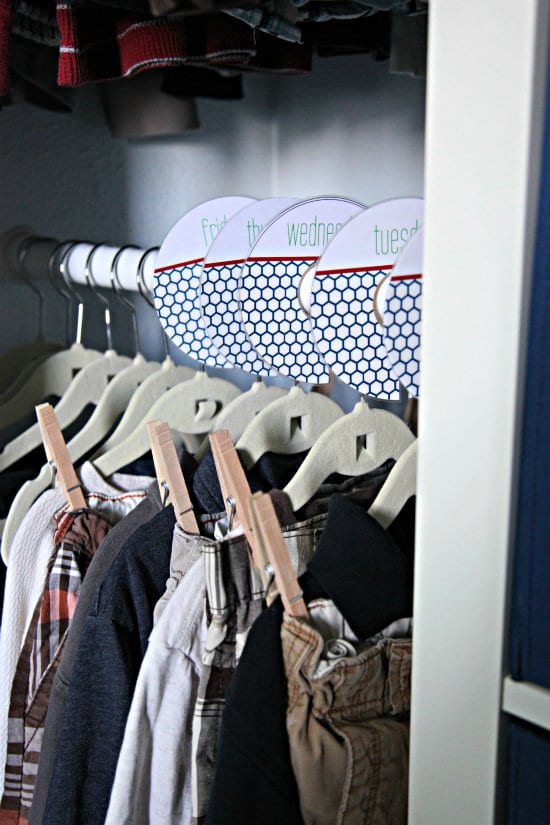 source
17. Use cute icons to label kids' drawers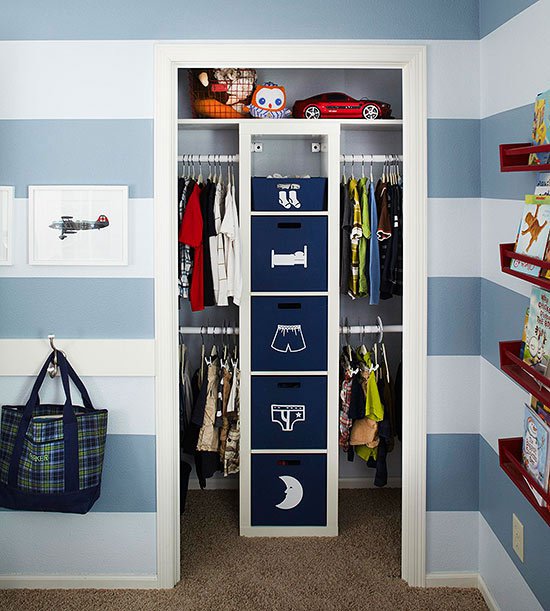 source
18.Assign different seasons of clothes different color hangers in your closet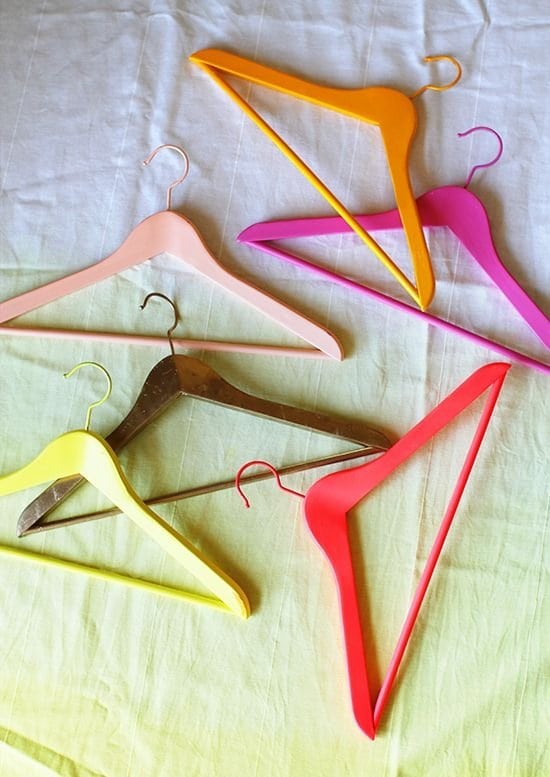 source
19.Clothing dividers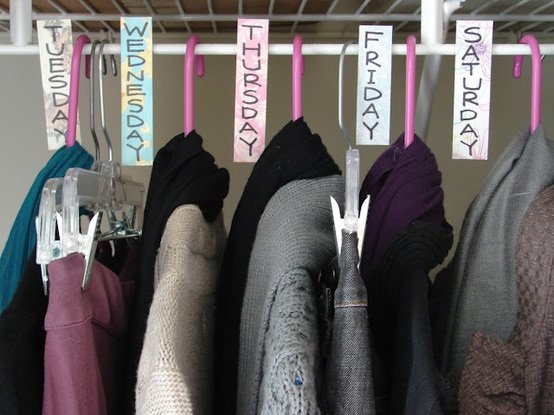 source
20.Over the door hooks 
 source