Hello ladies! Are you interested in some inspiring DIY shoe decorating ideas? In the article below, we have selected some of the best shoe-decorating ideas ever. Learn how to makeover your old shoes and make them look and feel new and eye-catching. We are sure you will enjoy the making process as well as the shoe decorating ideas.
1. DIY dipped and polka dot flats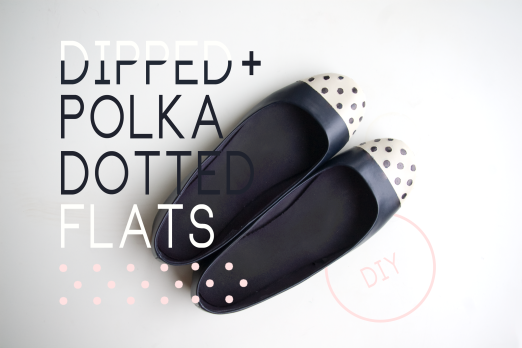 source
2. DIY – Saint Laurent Inspired Ballet Flats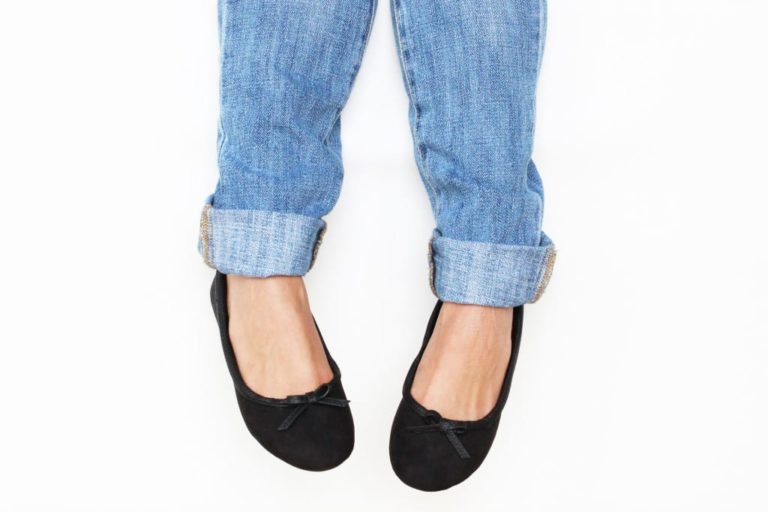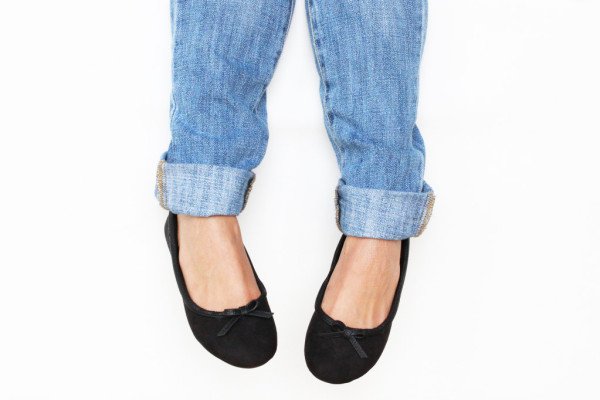 source
3. DIY Anthropologie Scarf Flats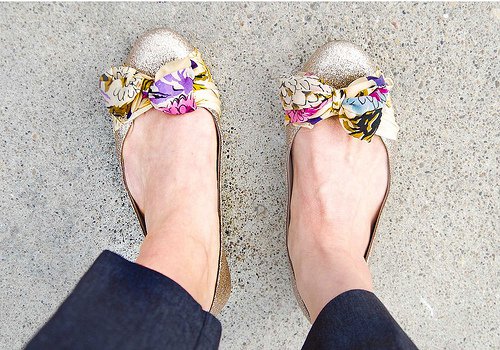 source
4. DIY: Heart Shoe
If you are looking for some DIY shoe decorating ideas for Valentine's Day, then here we have found a super easy idea for you.
For this project you will only need the following materials:
Old black and white flats
A piece of pink material
Fabric glue
The steps:
First, find a little heart template and cut it out of a piece of paper.
Then, use the same template to cut off a heart shape from the pink fabric. Cut two equal pieces for each of the flats.
Apply a bit of the fabric glue over the flats on the area where you want the hearts to be placed.
Place the heart fabric shapes over the glued area and press well.
Voila, your new Valentine's day flats are done!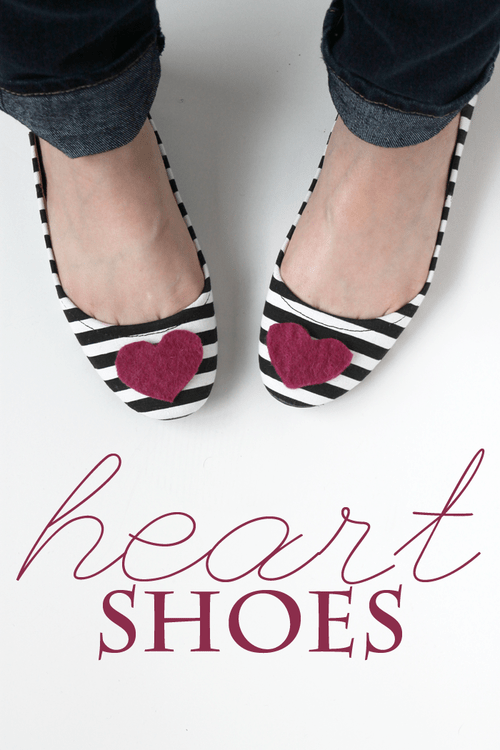 source
5. DIY: nutcracker-inspired ballet slipper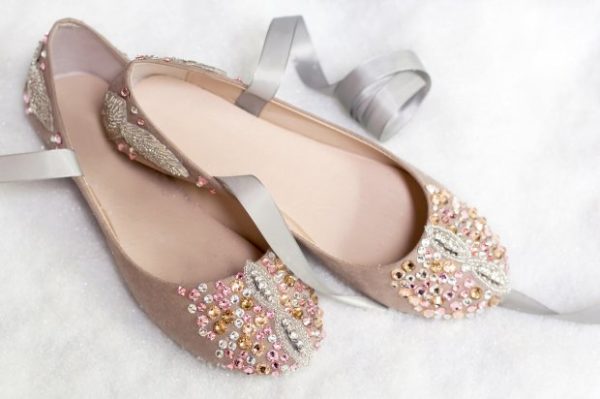 source
6. Jimmy Choo Copy Cat Sneaker Tutorial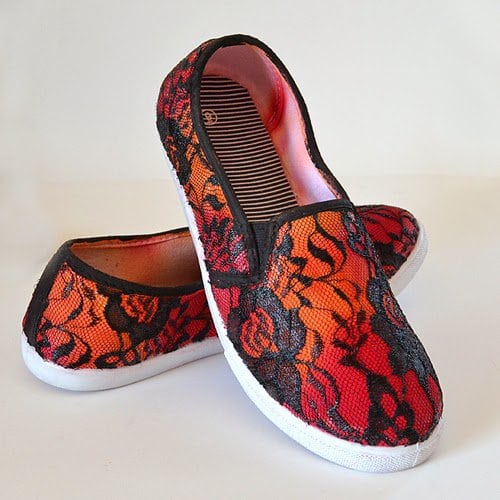 source
7. Shoe Makeover: Sweet Cupcake-Inspired Girls Shoes Tutorial
This is one of the sweetest shoe-decorating ideas that you will simply adore. Transform your old white Oxfords into delicious donut-inspired shies that will catch so many glances.
For the project you will need the following materials:
White canvas shoes
Hot pink or red paint
Glass bugle beads
Tweezers
Strong adhesive
Paintbrush
Disappearing ink fabric pen
 Instructions:
First, try to paint a cloud-like shape over the toe portion of your white canvas shoes. If possible try to create a symmetrical shape. There won't be any problem if symmetry is not possible. However, try to create similar shapes as much as possible.
Now, take the shoes and paint the area toward the soles of the shoes as cleanly as possible.
Take pink or red and paint the cloud area that you draw earlier. Leave dry.
Once it is dry enough, take the glass bugle beads (colorful enough) and start placing them over the pink-colored area.
Put a small amount of your strong glue on a piece of scrap paper. Then, take a bead and drop it into the pile of glue. Grab it with the tweezers and apply each bead over the pink area of the shoes.
Continue the same until you get a donut look of your shoes.
Voila, you are done! your super "sweet" shoes are done!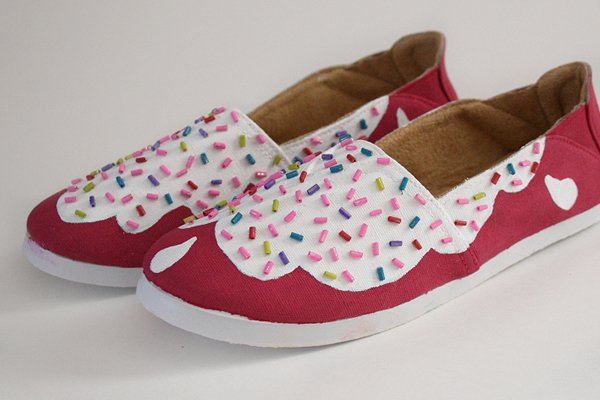 source
8. Sparkly Sequin Shoes DIY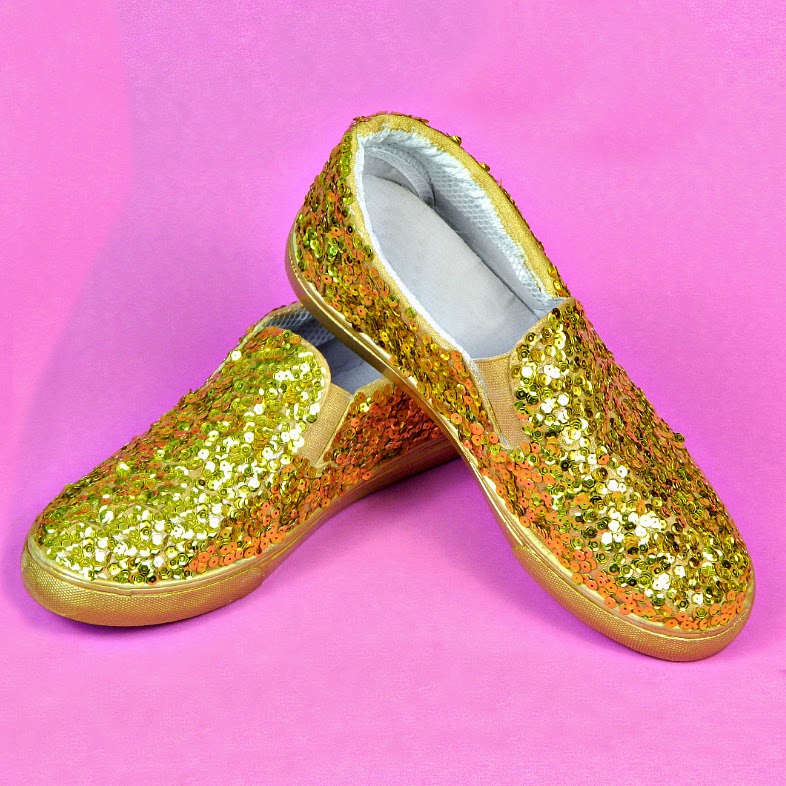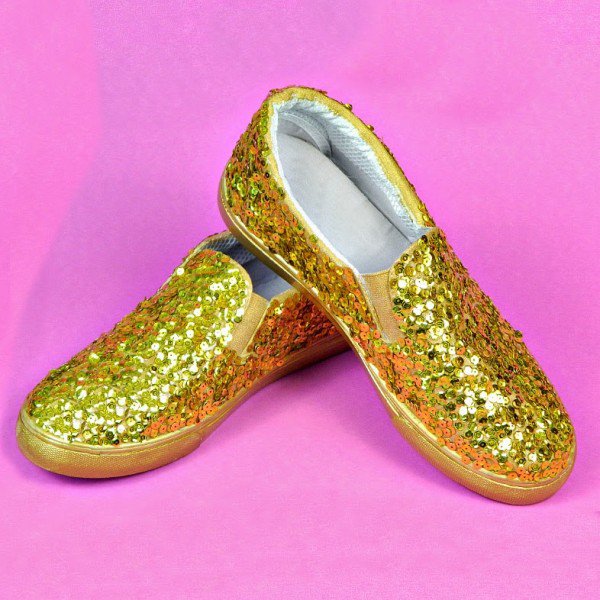 source
9. Galaxy Shoes for  Women Tutorial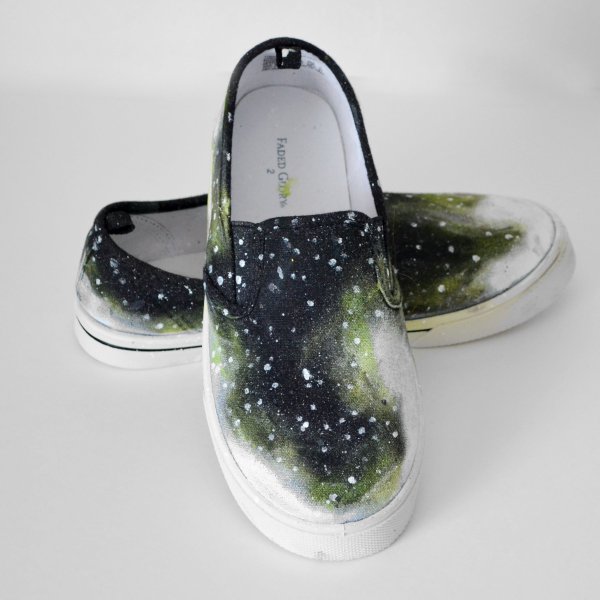 source
10. DIY custom-repaired toms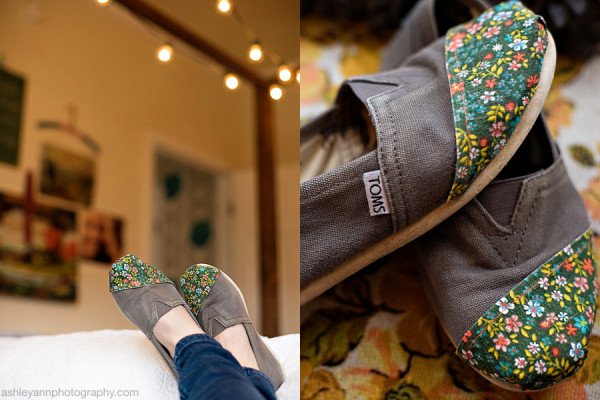 source
11. Floral Vans Restyle – DIY
We are offering you one of the most beautiful  DIY shoe-decorating ideas for spring ever.  From the tutorial below learn how to transform your old and boring white canvas sneakers into adorable floral sneakers ready-to-wear for the upcoming spring.
Here are the needed materials:
White canvas shoes
Iron-on printer paper
Leather cord (optional)
The steps to follow:
Choose a floral pattern of your own choice. Then, print it on iron-on paper. Remember to let the image cool down completely before you peel away the paper.
Once the image cools well enough cut out the designs.
Cut a piece of leather cord the length of your old shoe laces. Weave in.
Iron on the designs. Voila, your new sneakers are done!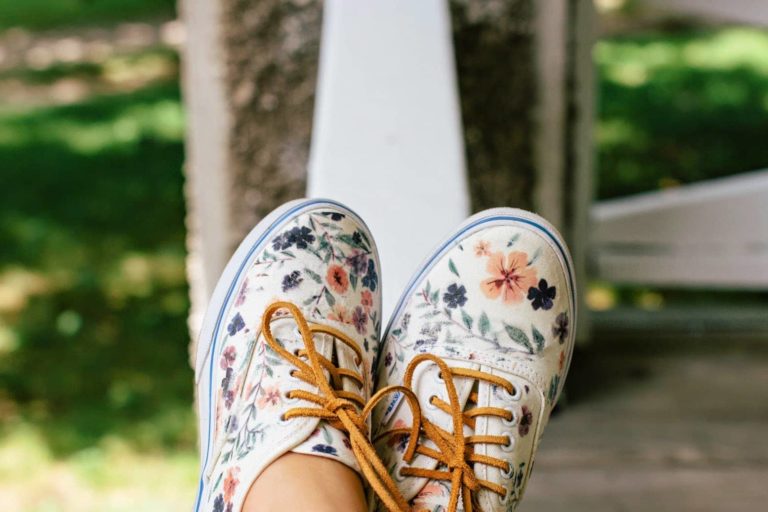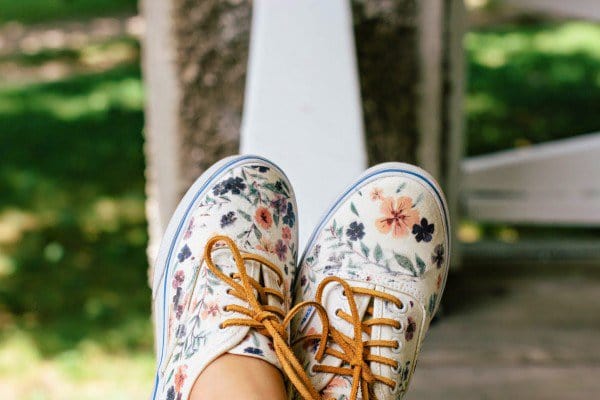 source
12. DIY Galaxy shoe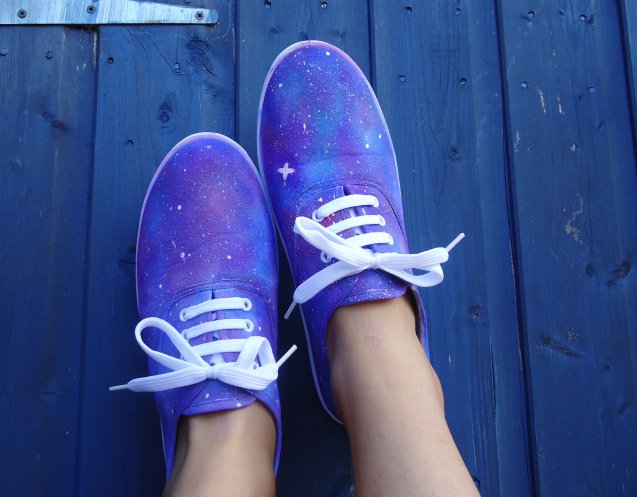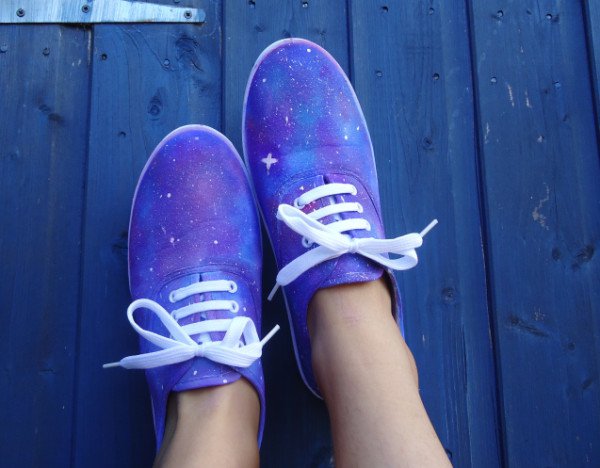 source
13. Dull feet- Chevron shoes!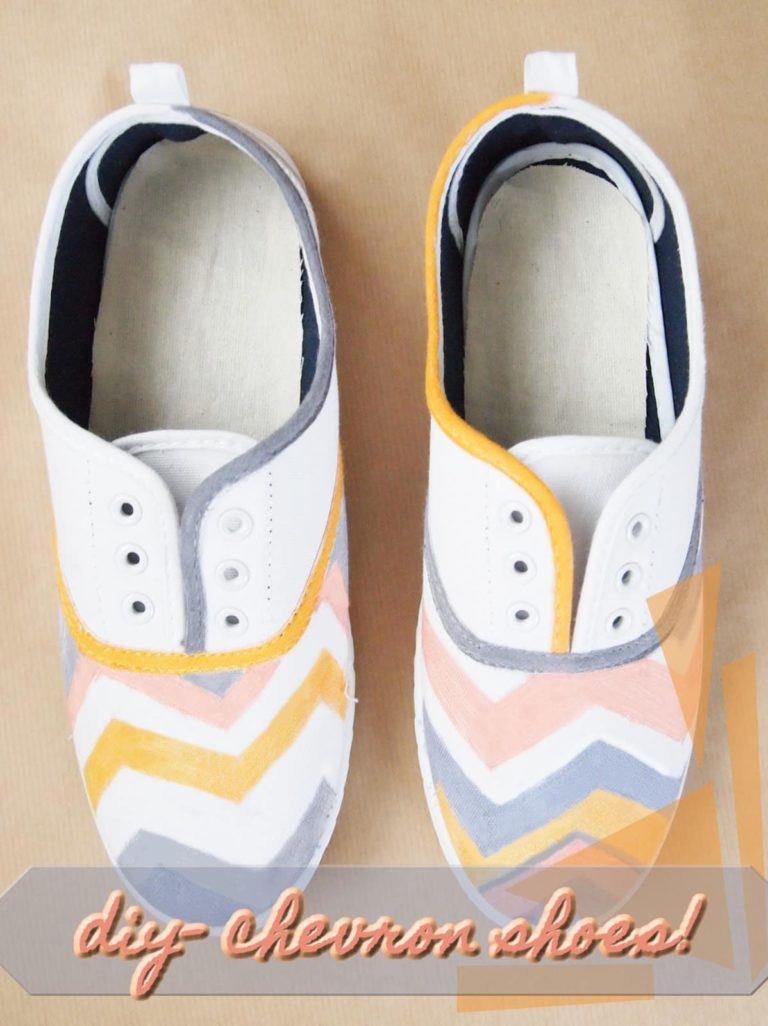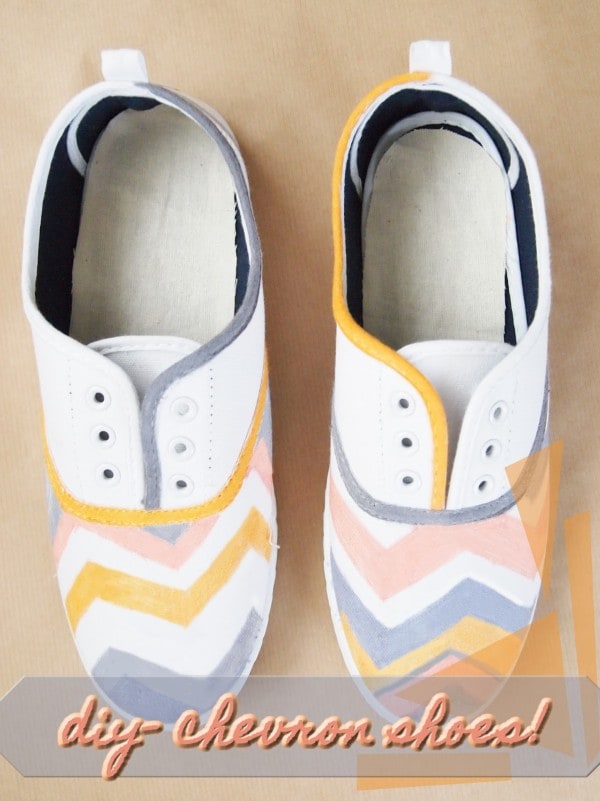 source
14. DIY studded converse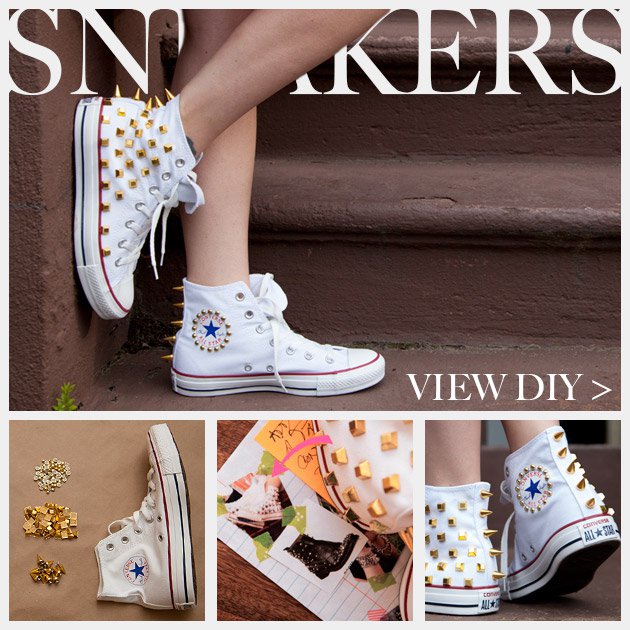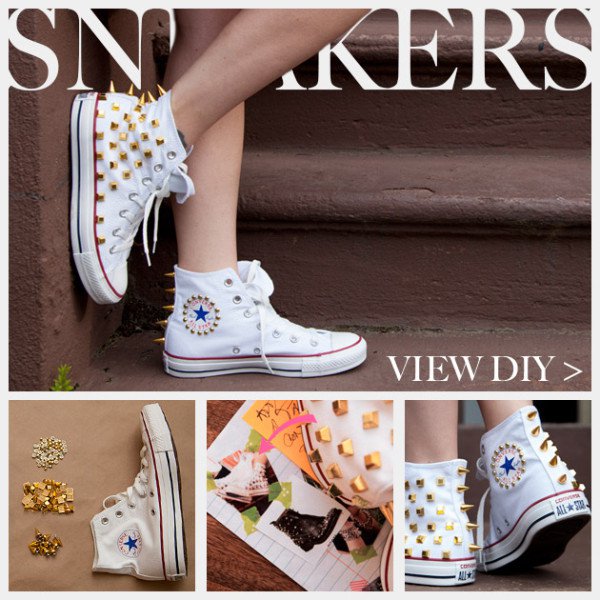 source
15. Painted Faux Saddle Shoes Tutorial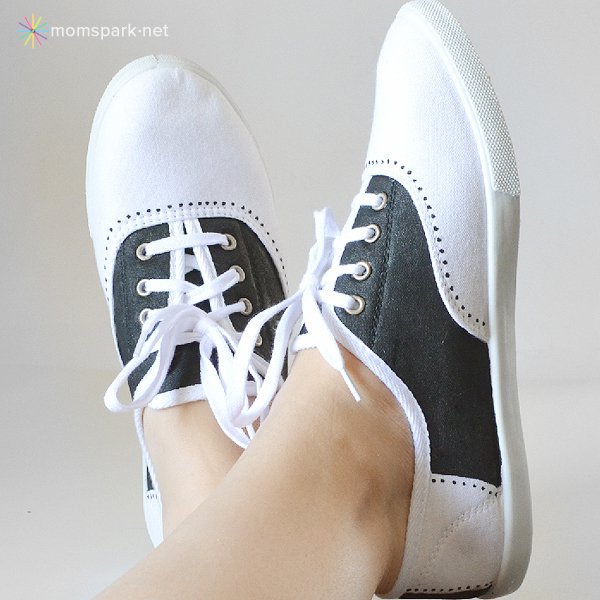 source
16. DIY heart flats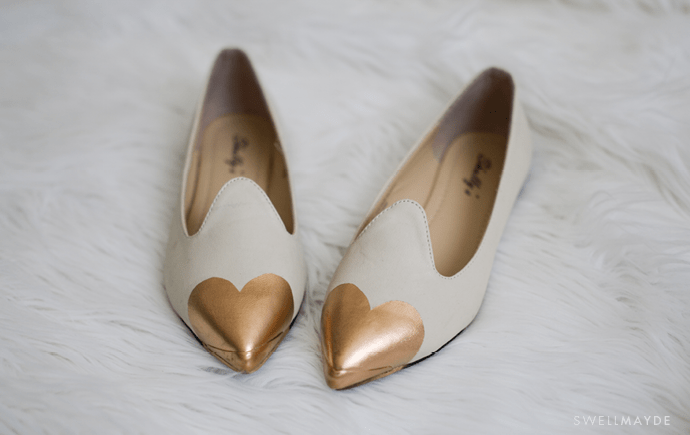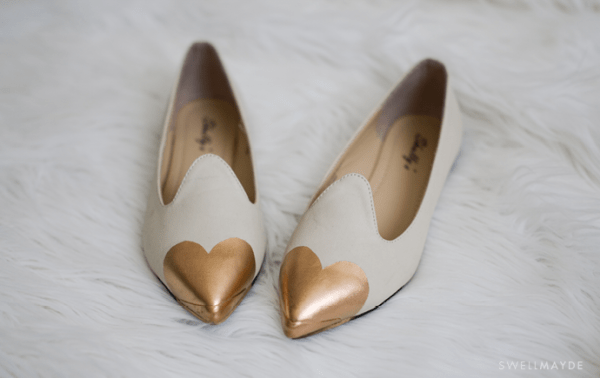 source
17. DIY studded flats tutorial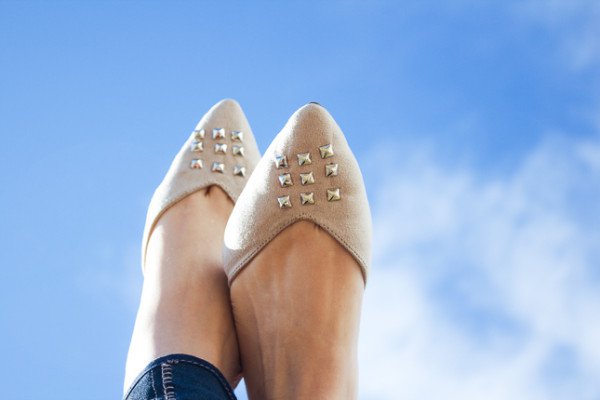 source
18. Neon Flats DIY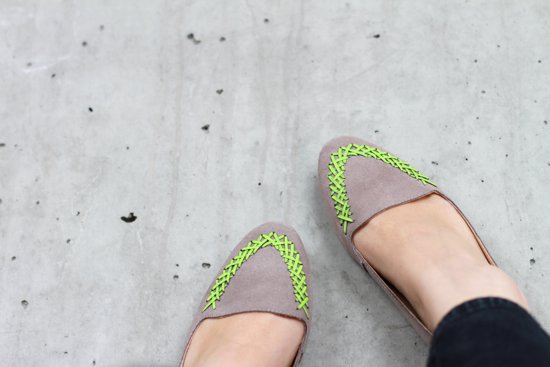 source
19. Star-Studded Oxfords (No Laces!)
Are you looking for creative DIY shoe decorating ideas that include a lot of star detailing? The following idea is a perfect way to transform some old black Oxfords into adorable and funny ones.
Here are listed the needed materials for the project:
An old pair of Oxford shoes
Studs (for this project we have used star-shaped studs)
Butter knife to use as a tool to apply the studs
Elastic
Needle
Thread
Thimble
The steps:
First, use the seam of the shoes as a guide to place the studs around the toe portion of the shoes.
Now, take the butter knife and push the prongs down so they don't poke you.
Go around one side. Then, use this side placing as a guide to place the studs on the other side. Try to keep the spacing between each stud reasonably consistent.
Remove the laces from the shoes. Now, apply studs over each of the holes.
Cut a piece of elastic that will be about 3 inches wide.
Tuck it down using the thread and needle.
Finish everything by making a pass of stitching along the side just through the inner layer if such is available.
Voila, you are done! Enjoy wearing your new Oxfords.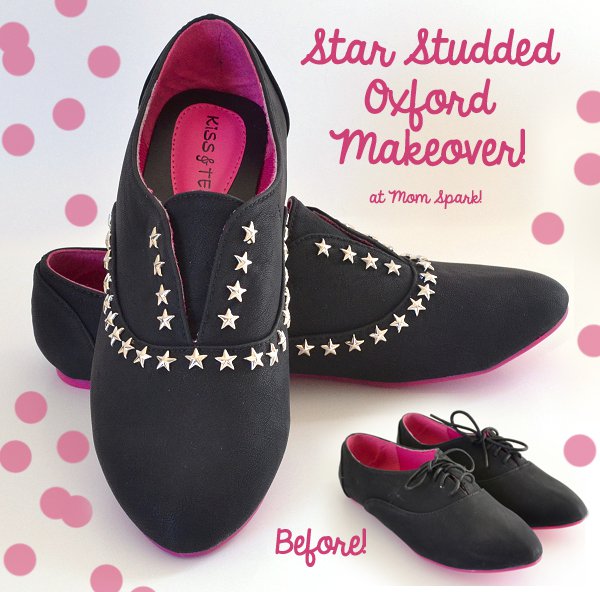 source
20. DIY embellished loafers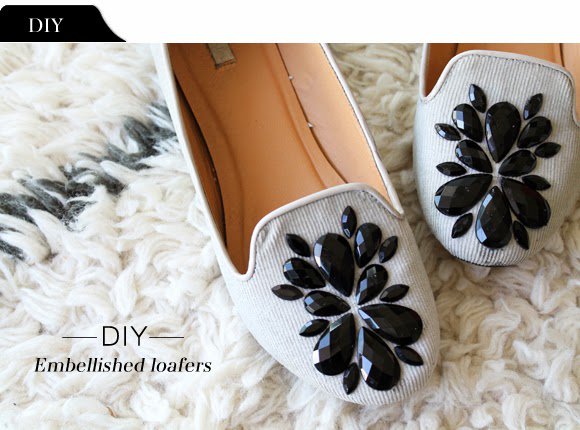 source