Many women adore the fall season as one which offers the most opportunities to try different styles. If you are among the women who dare to experiment with different clothes in their wardrobes, then you will probably adore styling cloaks. They are one of the most unusual pieces of clothing that you can have in your closet. But, more and more modern women style cloaks and cape coats.  So in this post, we are going to share with you all the tips and tricks of styling them in the right way.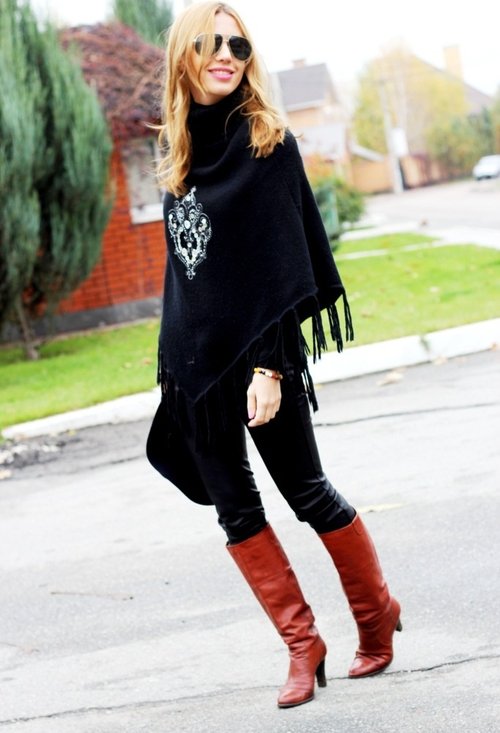 source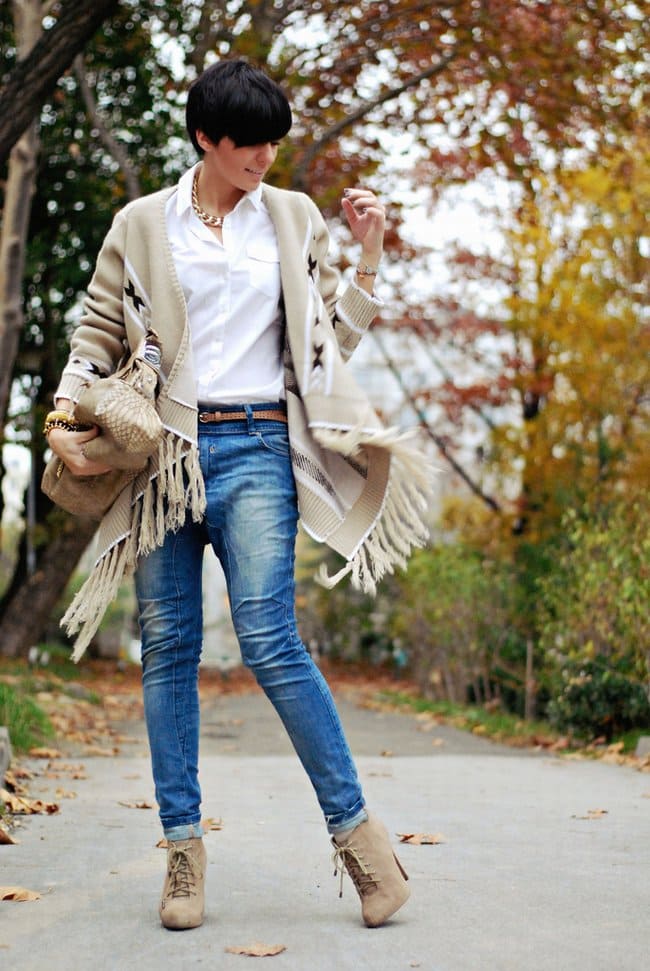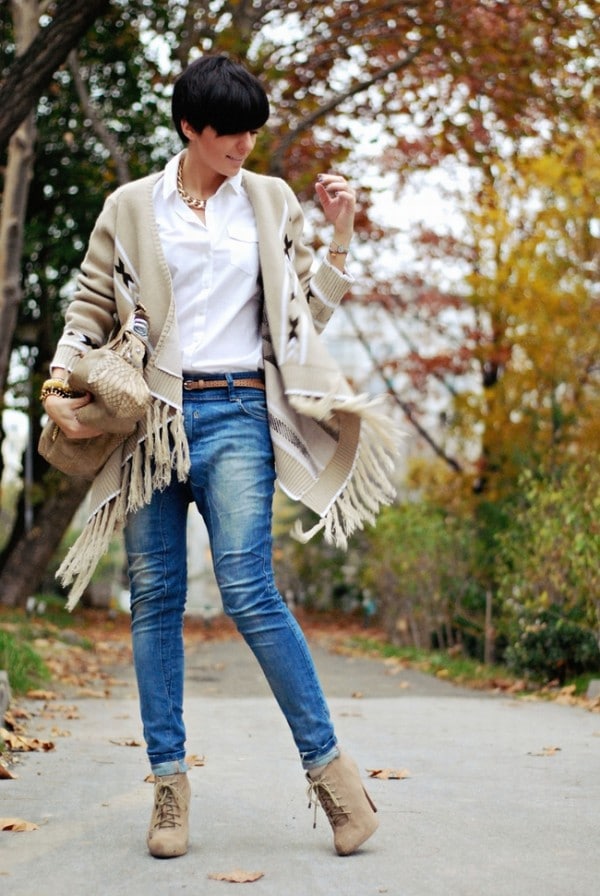 source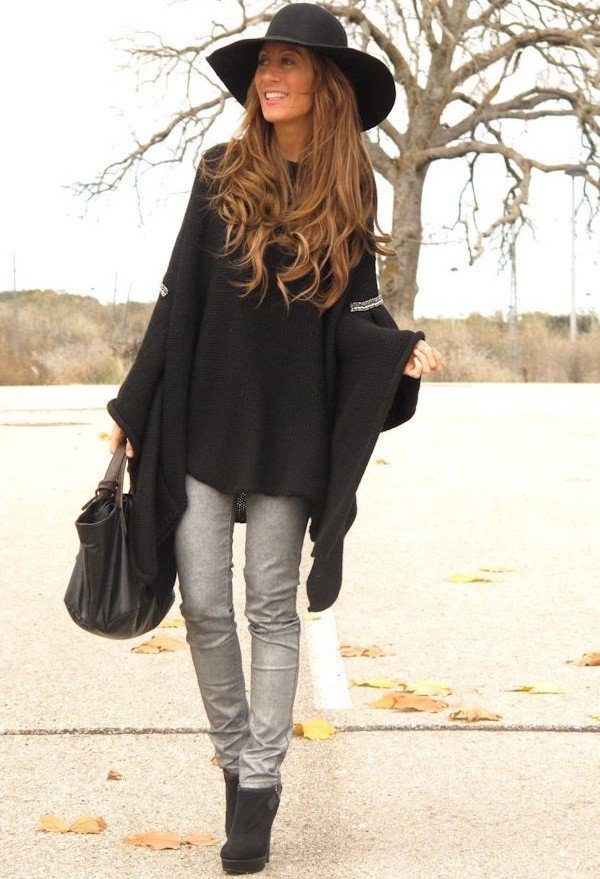 source
Some women may not prioritize adding cloaks in their wardrobes compared to shirts, pants, etc. But, during fall, a cloak can be a wonderful way to stand from the crowd of women wearing typical coats. Cloaks will keep you warm, comfortable, and of course, very stylish. In the article below don't miss to read all the details of styling cloaks as a fashionista. If you are planning to buy a new coat this fall, you may get inspired to buy yourself a cloak. The following combinations will definitely inspire you to do it. Cloaks are "in" and always are welcome in the fall.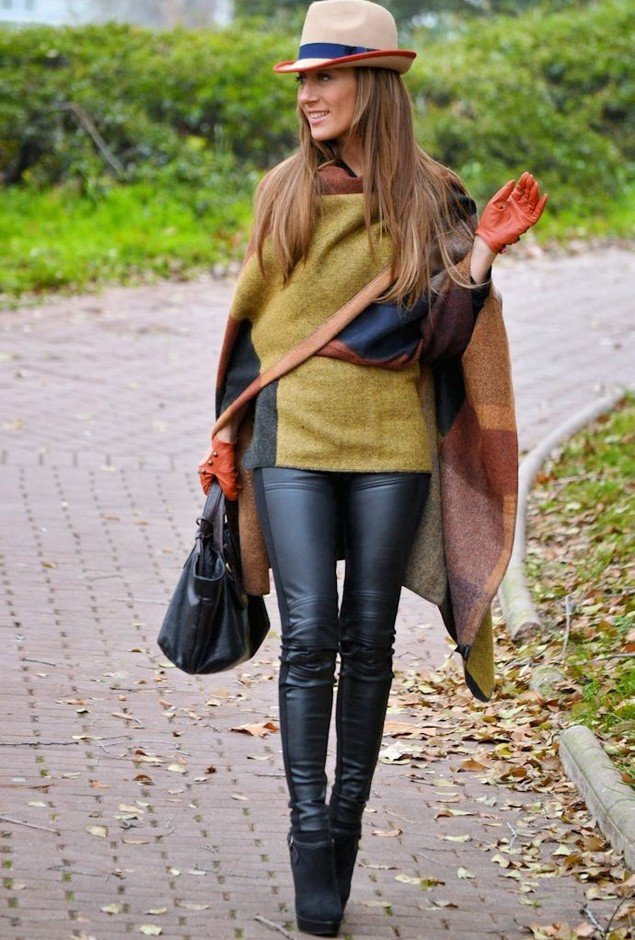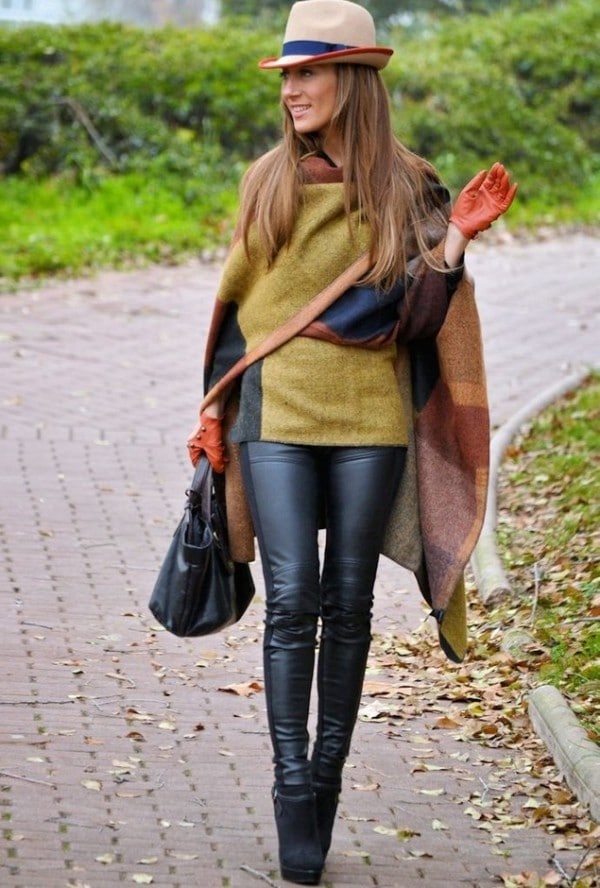 source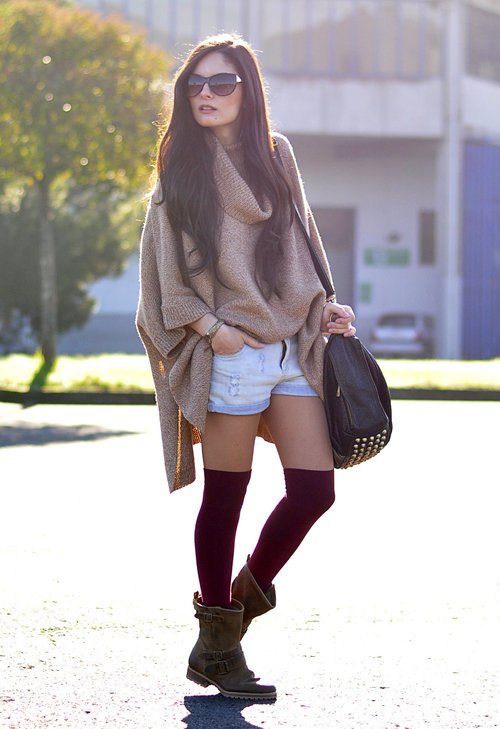 source
 "Cape" vs "Cloak" vs "Coat" vs "Poncho"
First, let's figure out what is the difference between these four types of similar coats.
Capes, cloaks and ponchos don't have sleeves, or they have slits for arms.
Cloaks are long, calf or floor-length, or at least below the knee.
Capes and ponchos are shorter, although cape is often used to refer to cloaks.  Cape has more of a fashion connotation, whether cloak often implies the garment is meant to provide some actual protection.
Ponchos have an opening for the head only, while capes are open at the front.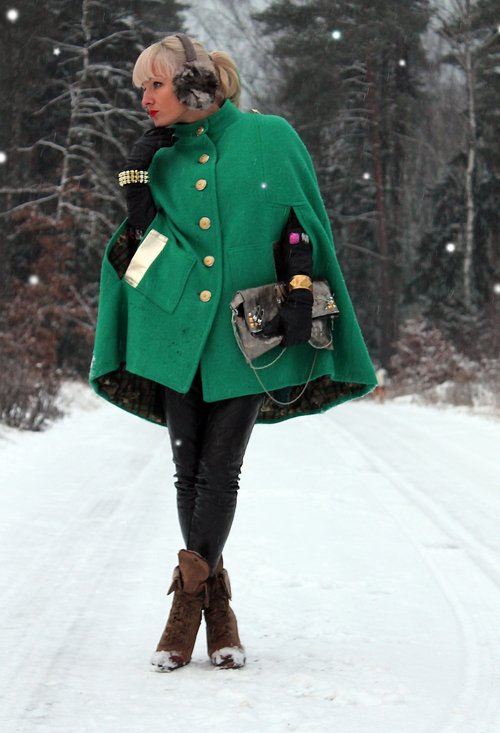 source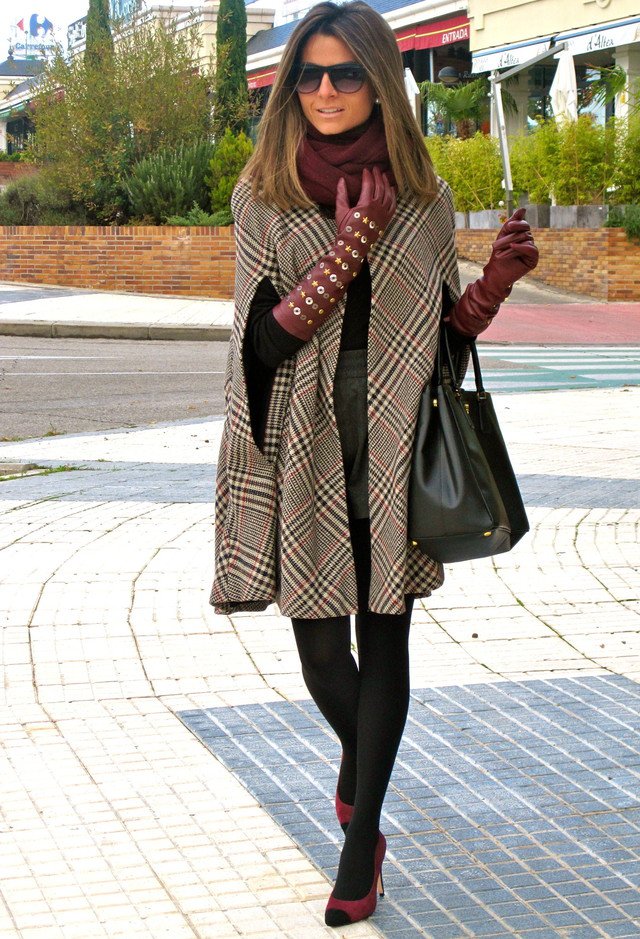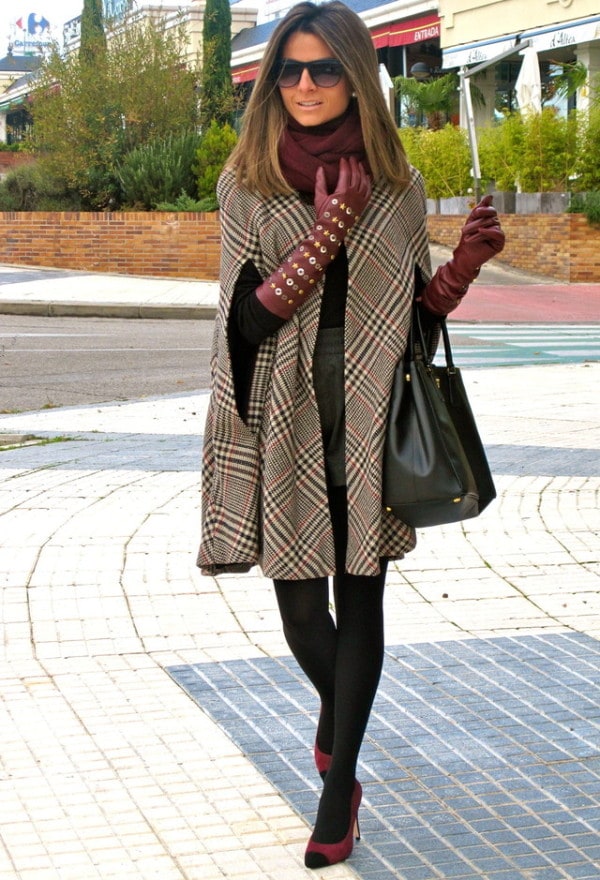 source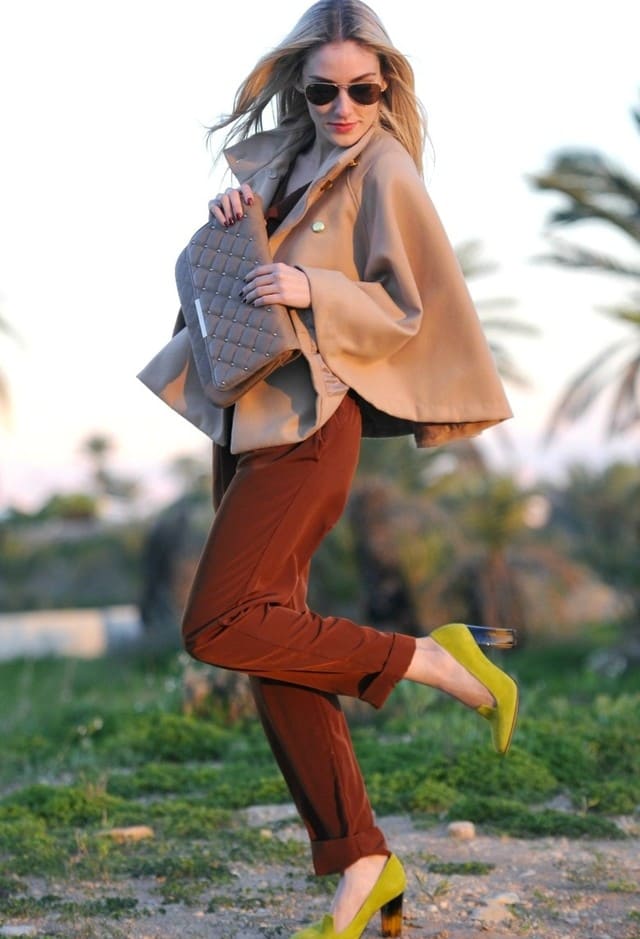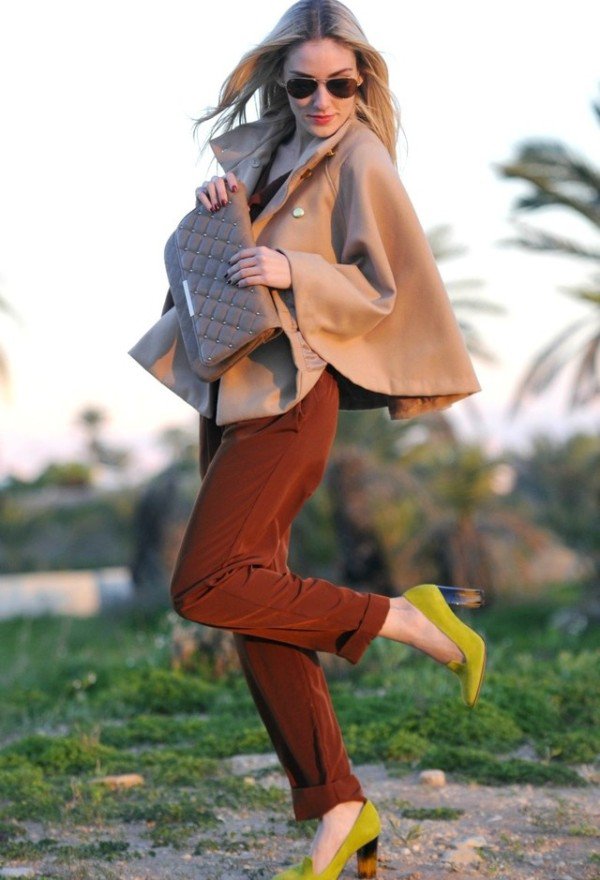 source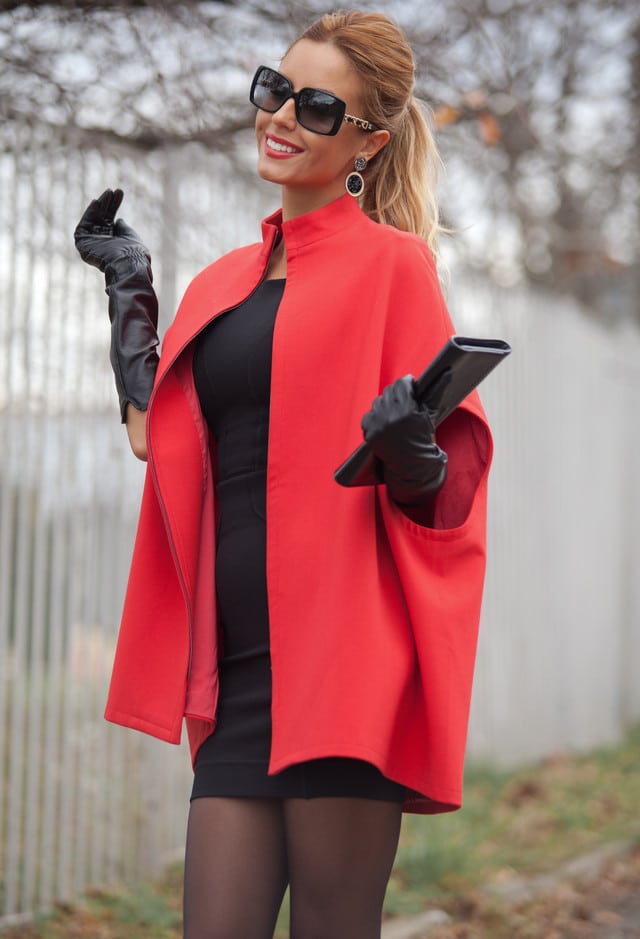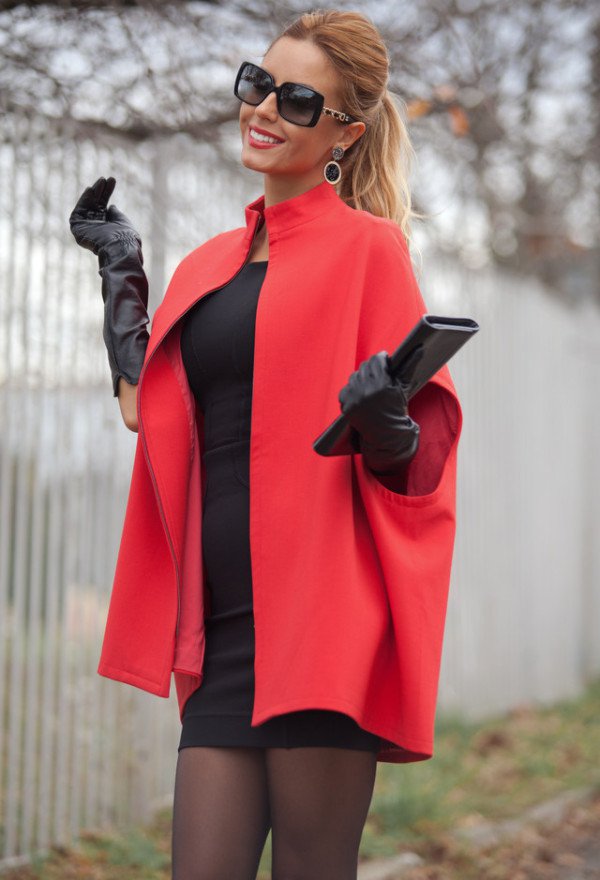 source
Pros and cons of wearing cloaks
Cons of wearing cloaks
Cloaks are not the best choice for backpack or large bag wearers. They are indeed not the right choice for anyone who is going to be outdoors and will need to keep sticking their arms out of the thing. You can wear a cloak with a smaller cross body or belt bag underneath so that you and your entire body will stay warm.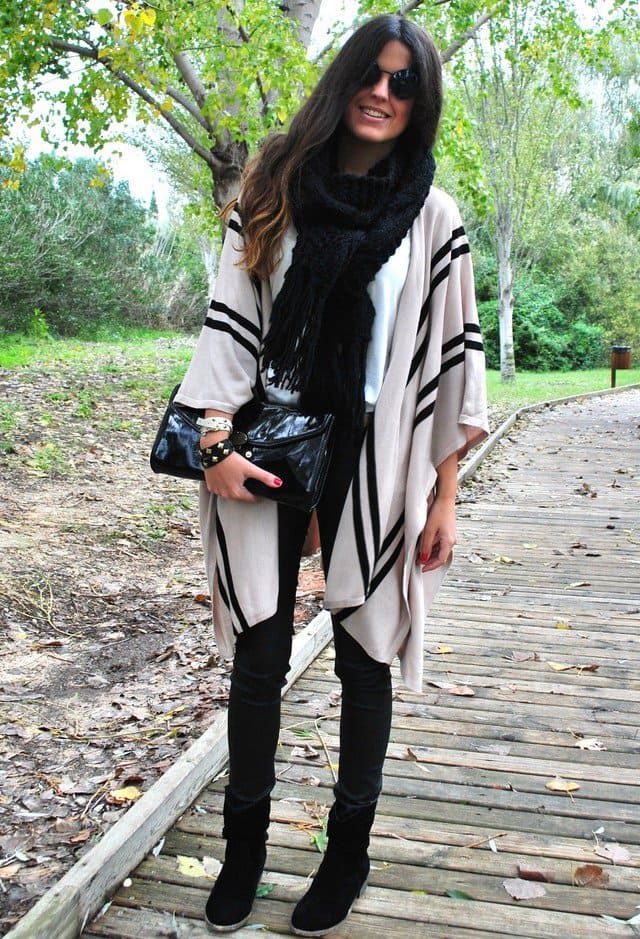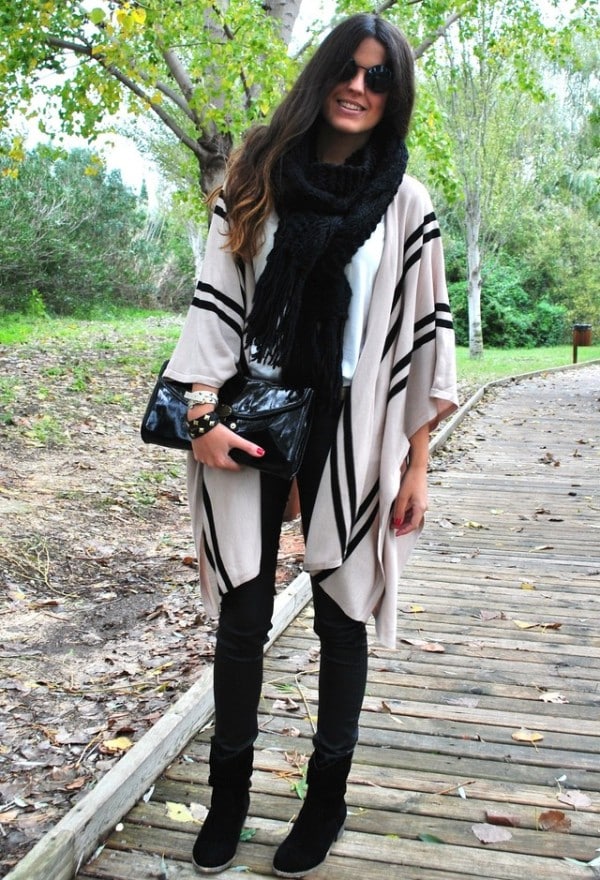 source
source
They will not keep you as warm as fitted shelled puffer parkas with ribbed cuffs and full zip closures will. If you are always cold, then you should probably avoid wearing ponchos. Or, at least you need to wear a cloak with a full closure on the front. Go for longer rather than shorter items, and ones that are thicker fabric and lined.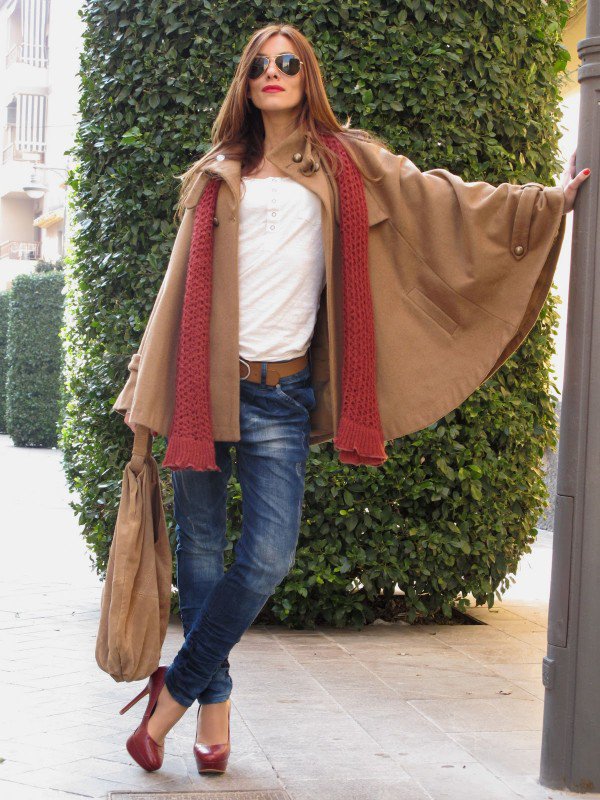 source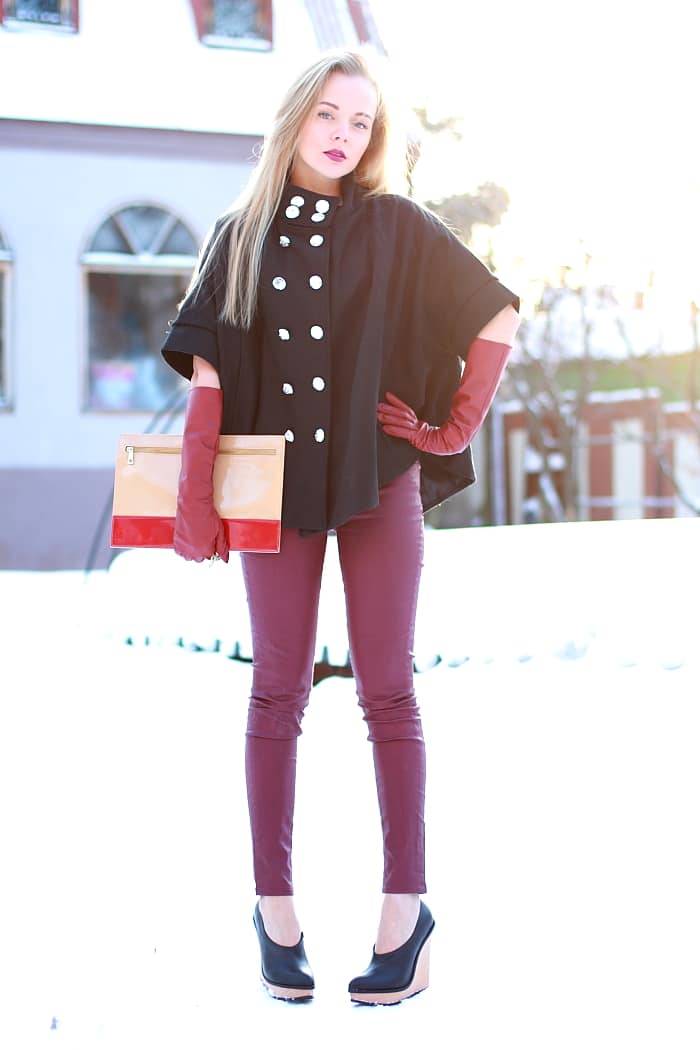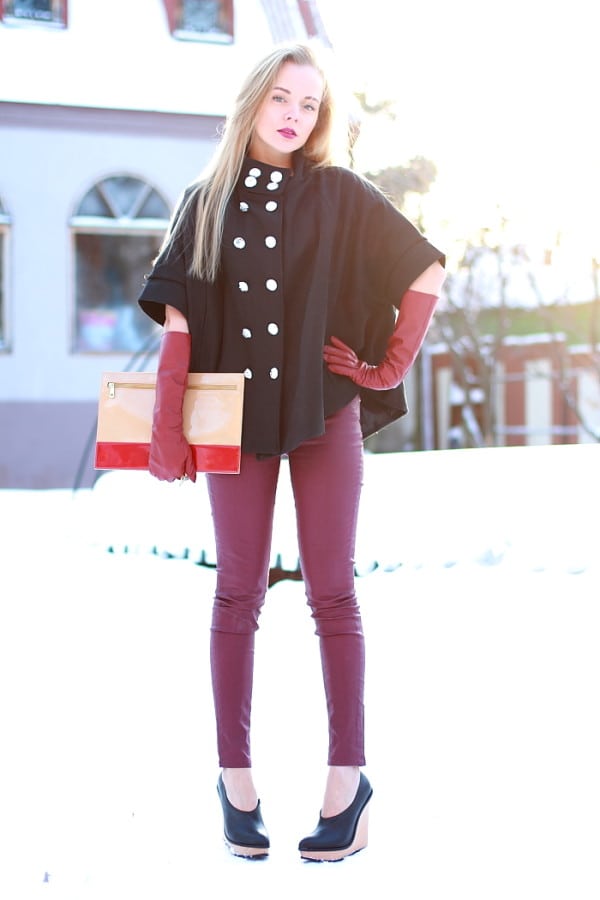 source
Pros of styling cloaks
Cloaks are never boring. They are an instant fab of a fairytale! You don't need to worry about totally coordinating your base outfit since it will stay hidden above the poncho. Such a wonderful thing, isn't it?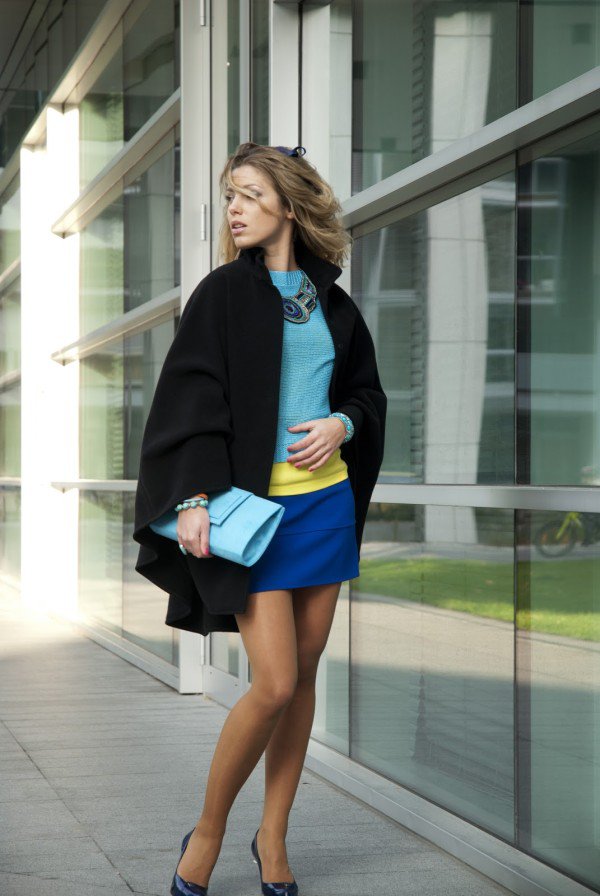 source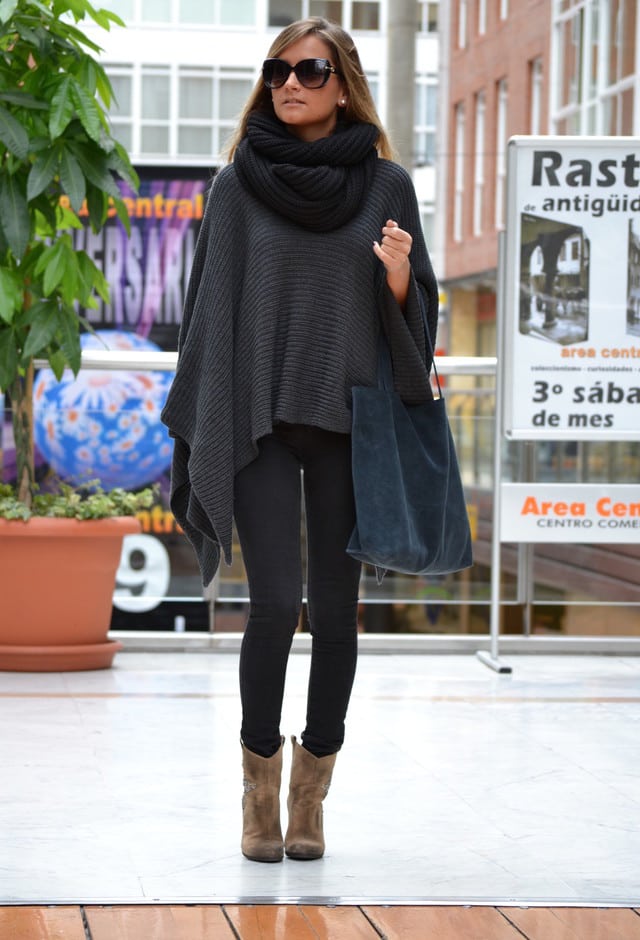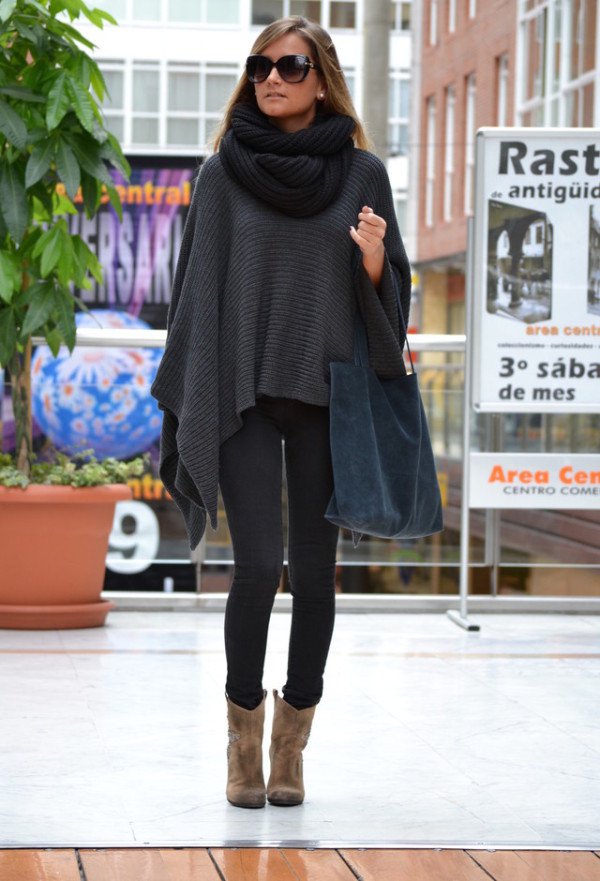 source
You can easily throw it over too puffy outfits. The giant sleeve trend is one of the most popular ones for this fall, so you don't need to worry if your coat can fit over the puffy sleeves: the cloak will surely do!
Fashionable capes are so easy to combine, especially with skirts or loose trouser hemlines that look weird with shorter coats.
source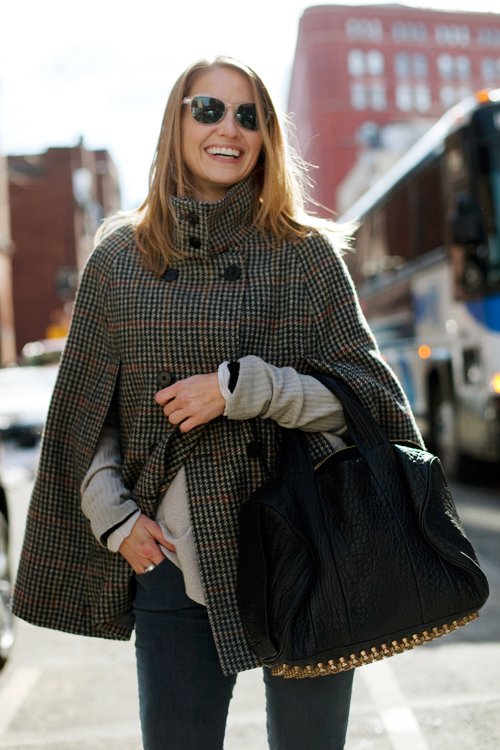 source
How to style cloaks in fashionable outfits for the fall
Get a garment with some structure
Avoid wearing ponchos or capes made of cheap-looking fabrics such as velour or staticky polyester satin. Choose a cape or cloak that naturally fits in with a suit or a suit base. Look for quality fabric, fit, and details. If you love embroidery on coats, then you could look for something with a nice solid fill. When choosing a cape, be careful of choosing one that will feel like it is made with function in mind, rather than just costume.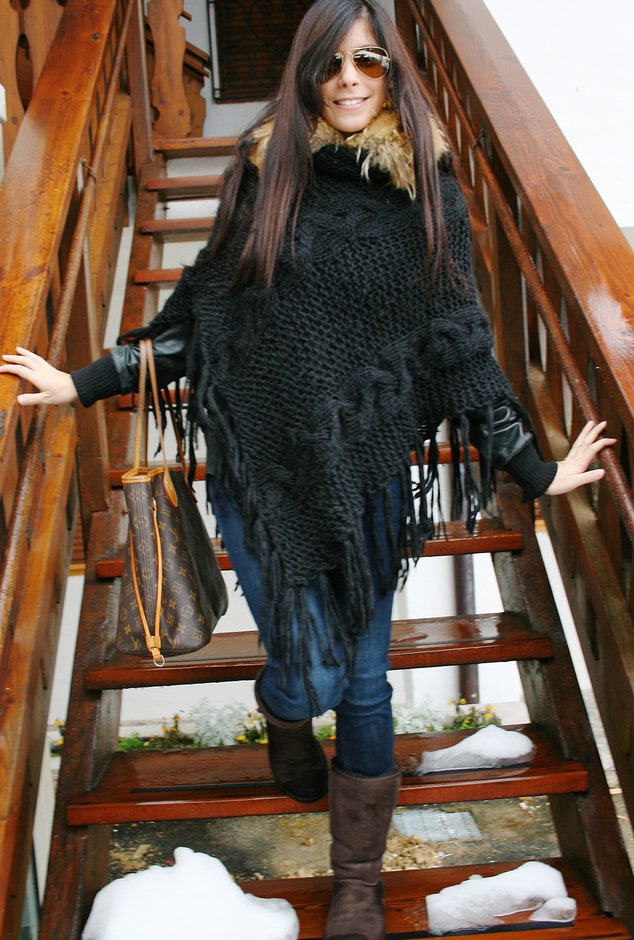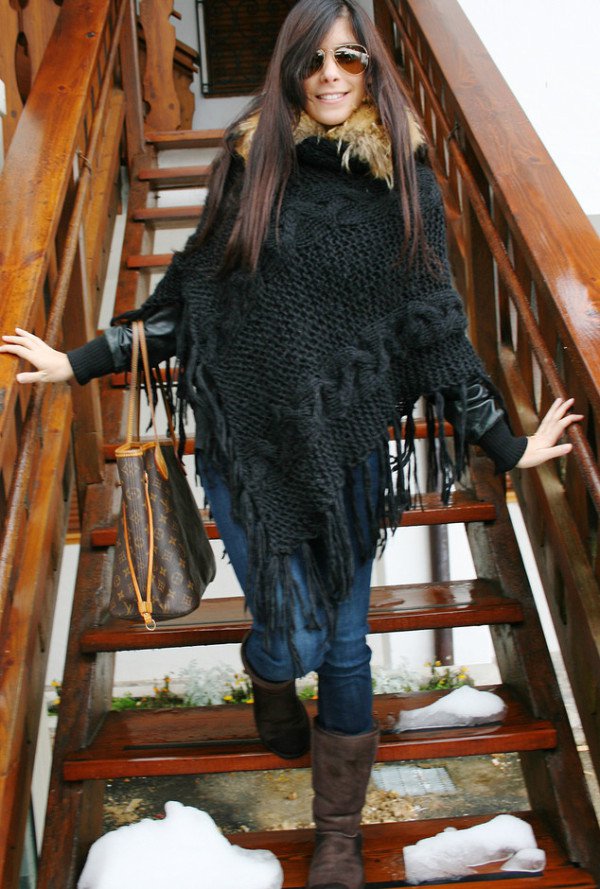 source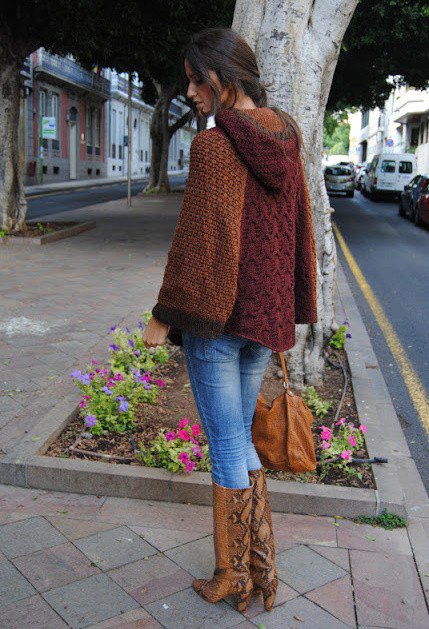 source
What to combine cloaks with?
Hats
If you want a modern look, then you could style your cloak with a fashionable hat. Choose one that will thematically match the style of the outwear, because the head styling is literally part of you, so it should fit your personal style and your outfit too.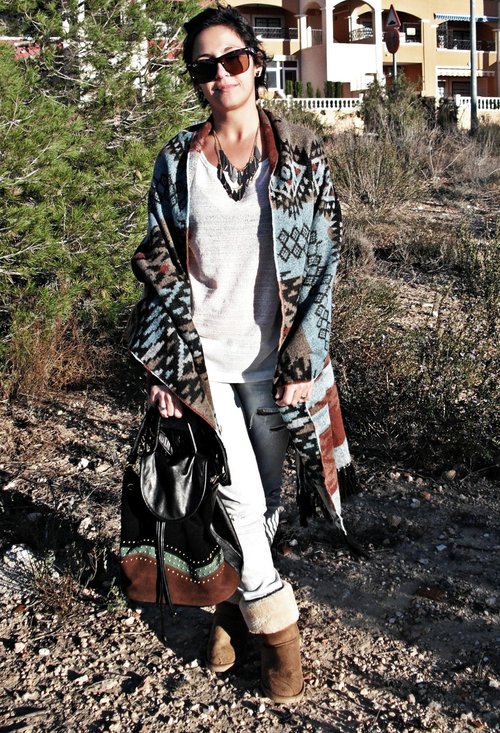 source
Break up the outfit with some smaller shapes
Earrings, headbands, and barrettes are a perfect way to incorporate modern elements in your poncho outfit. They are a perfect way to add a modern touch to your fall outfit, and will perfectly fit your cape. Adding some smaller shapes to the outfit can actually tone it down if it feels like the cloak is literally eating you.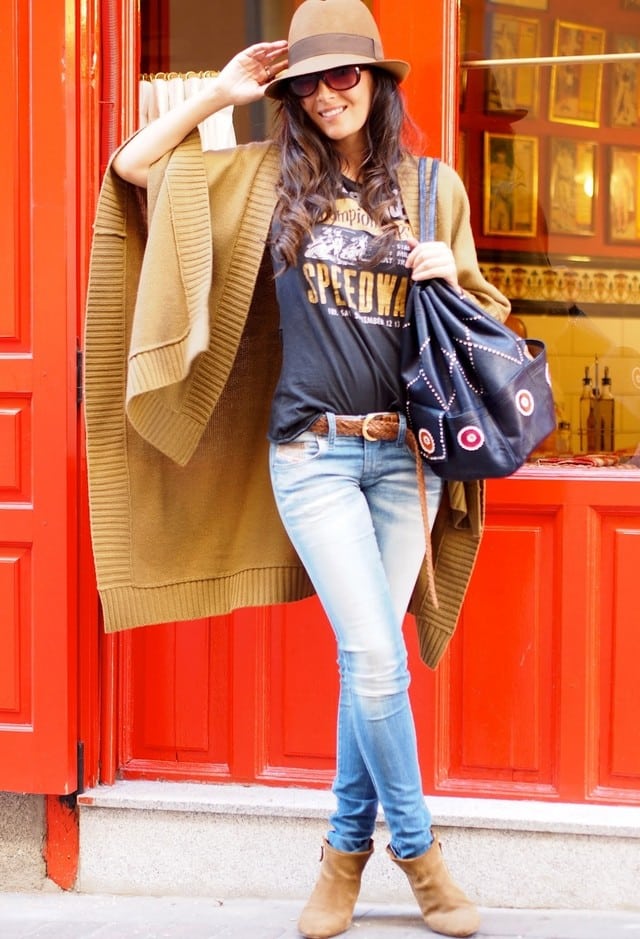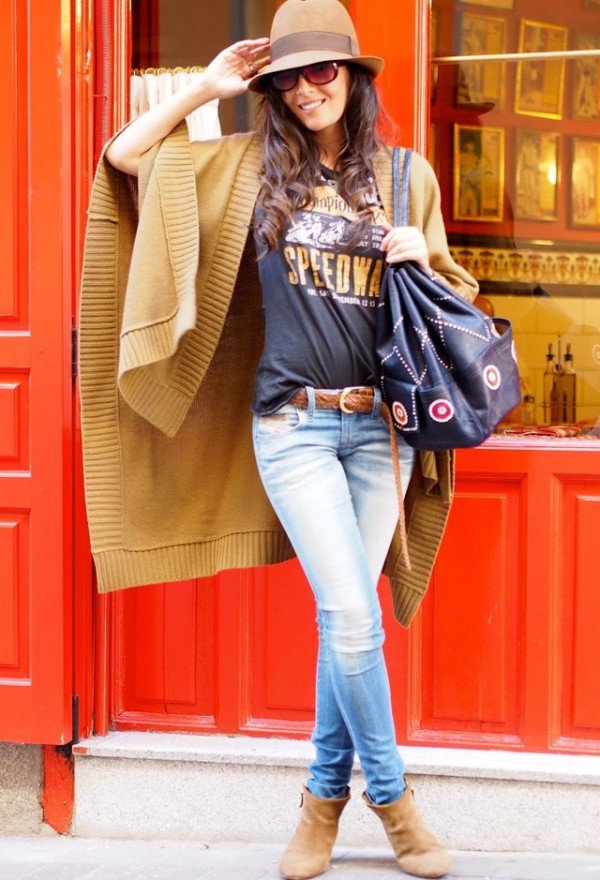 source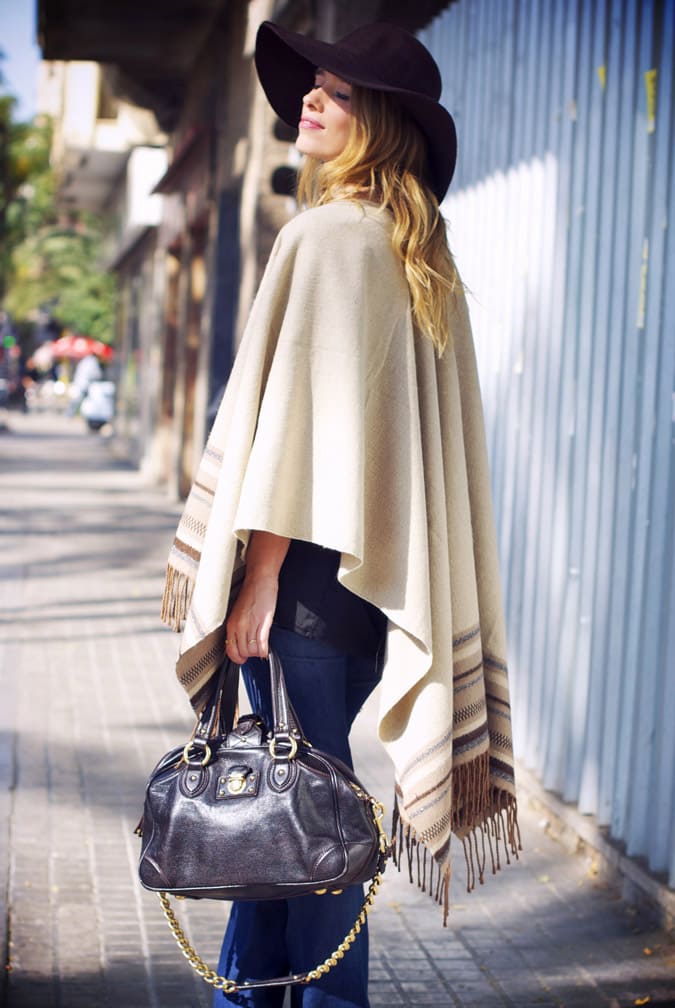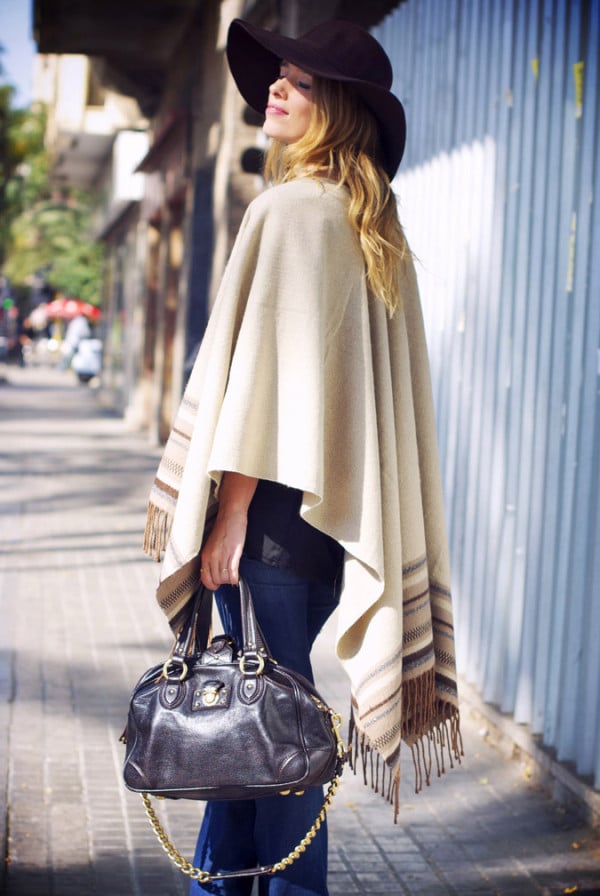 source
Boots
The best footwear to style with your cape or poncho or cloak: boots. Avoid lace-up or suede boots that don't have overtly modern elements or boots that have a slouchy Boho vibe.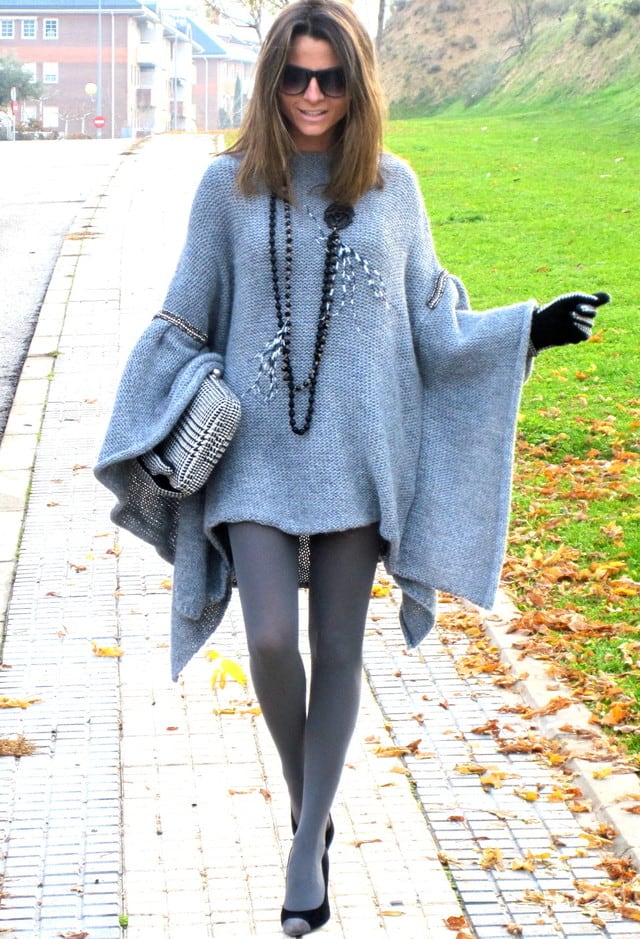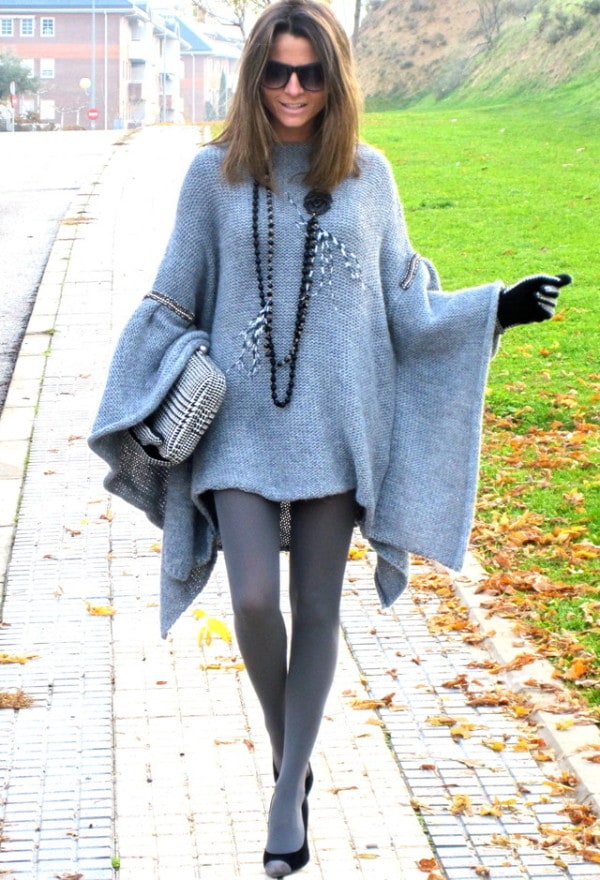 source