The faux fur trend has come back for us this winter. It is a glamorous alternative to animal fur clothing. The woman got absolutely crazy about the trend, so we can see women wearing faux fur coats absolutely everywhere around us. They are winter must-haves in every modern woman's closet. Faux fur coats make an ultra classy and luxurious look while still keeping you warm and cozy. We have gathered a collection of the chicest ways to style them this winter.
Get inspired from or gallery below and learn everything you need for styling faux fur coats as a pro. In this article, you will find out how to wear your faux fur piece the best way possible. Faux fur tends to be a fashion statement, so when styling an outfit including a faux fur coat, plan the rest of the outfit around the faux fur piece. Consider the color and the style of the faux fur garment according to the occasion you are wearing it to. By making the faux fur coat the center of your outfit, you will be able to create a perfect outfit without having to worry about the rest of the clothing pieces. Here are a few things you need to consider when styling faux fur coats. Don't miss copying any of them and share your look with us.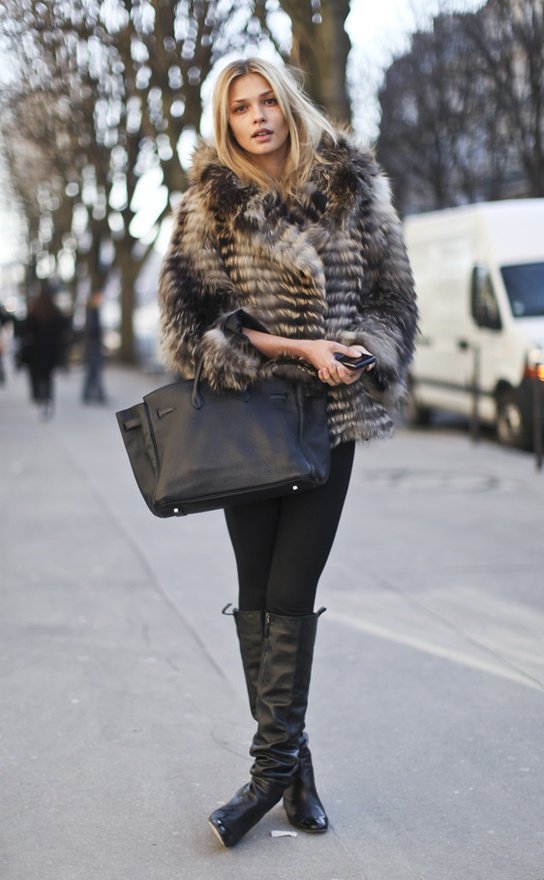 source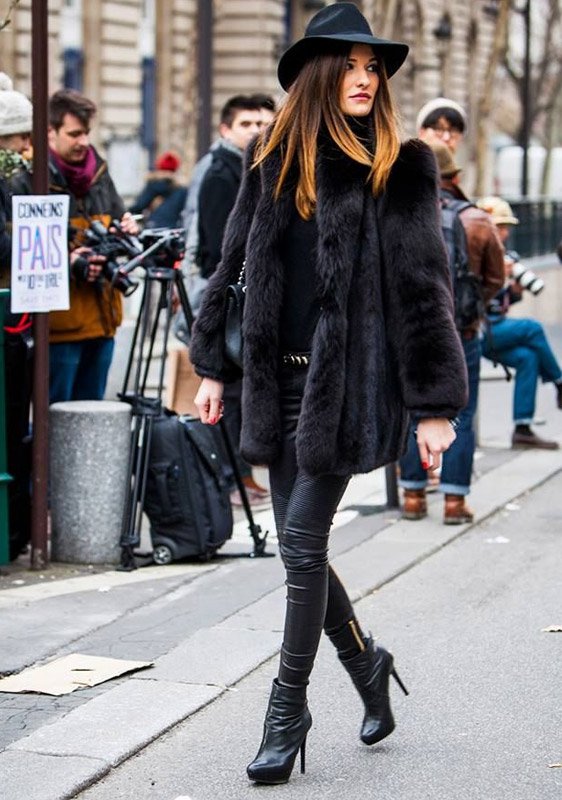 source
Make the coat your statement piece
Always remember that simplicity is the key to elegance. Faux fur coats are enough lush and eye-catching pieces, so when you style one of them make it the statement piece of your outfit. Try not to wear especially bright clothing or anything that catches the eye too much. Avoid wearing any other bold textures too. In a word, keep the rest of your outfit simple.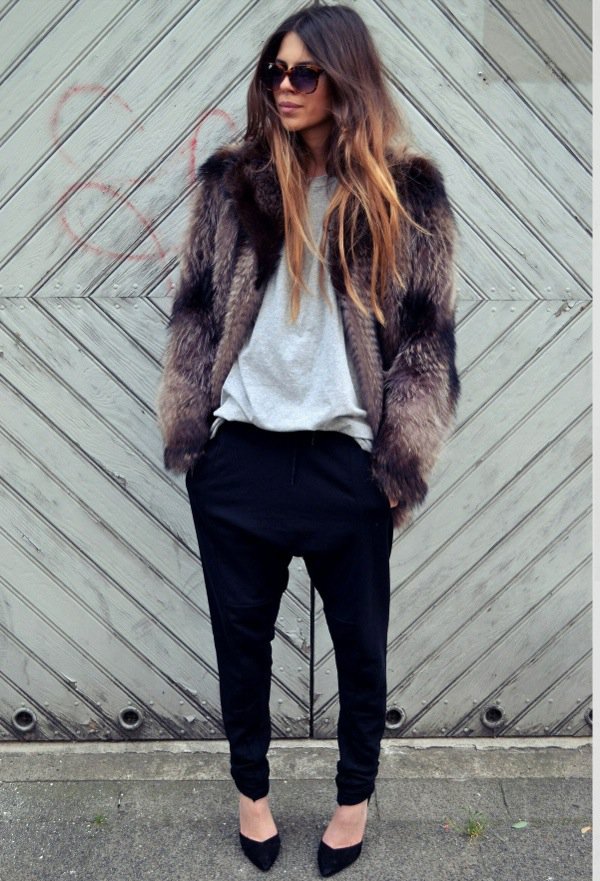 source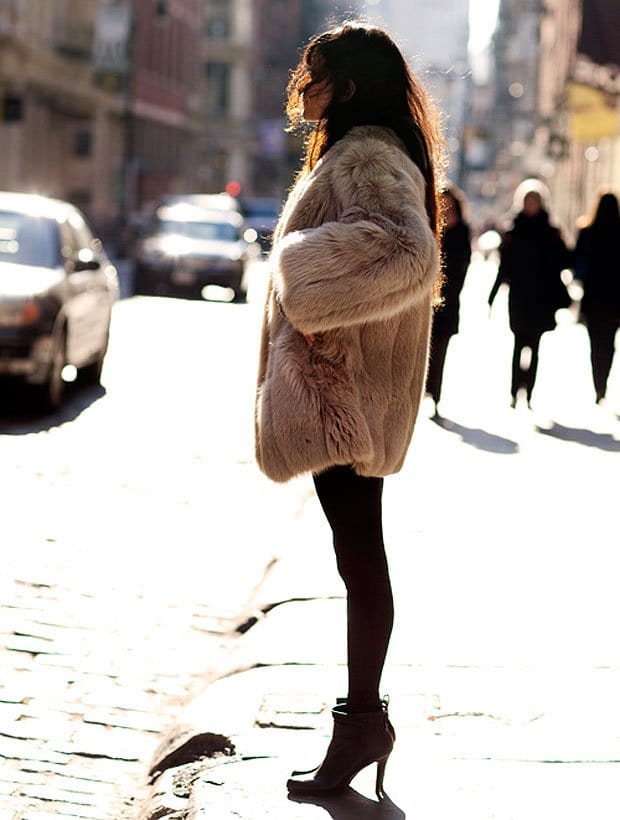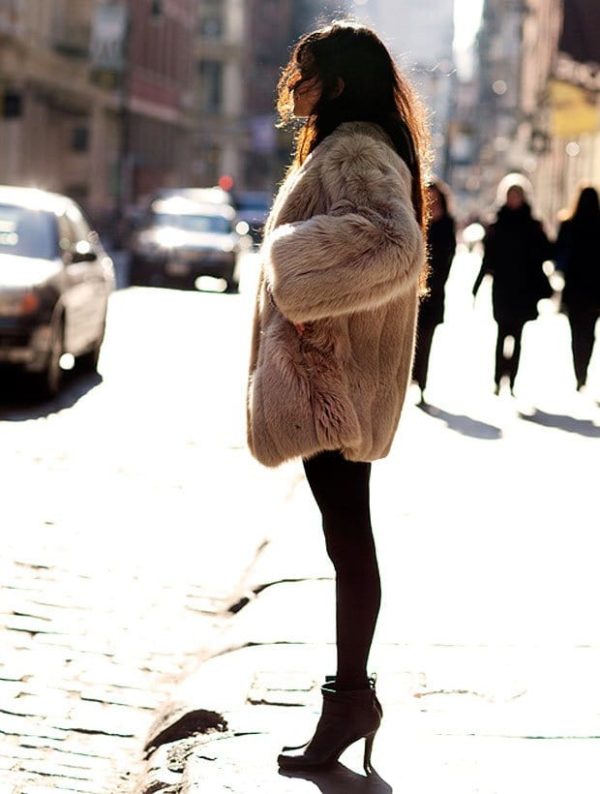 Consider the length of your coat
The length of your faux fur coat is very important. For example, mid-length or long faux fur coats tend to be more formal, while short coats tend to be more casual. If you are trying to create a formal and elegant look, then you should definitely opt for a longer option. However, a short faux fur coat can also add a touch of elegance to your outfit, making it look more elegant. The trick is to style it with a mid-length or short dress along with high-heels. A long dress or skirt can look mismatched when paired with a short fax fur coat.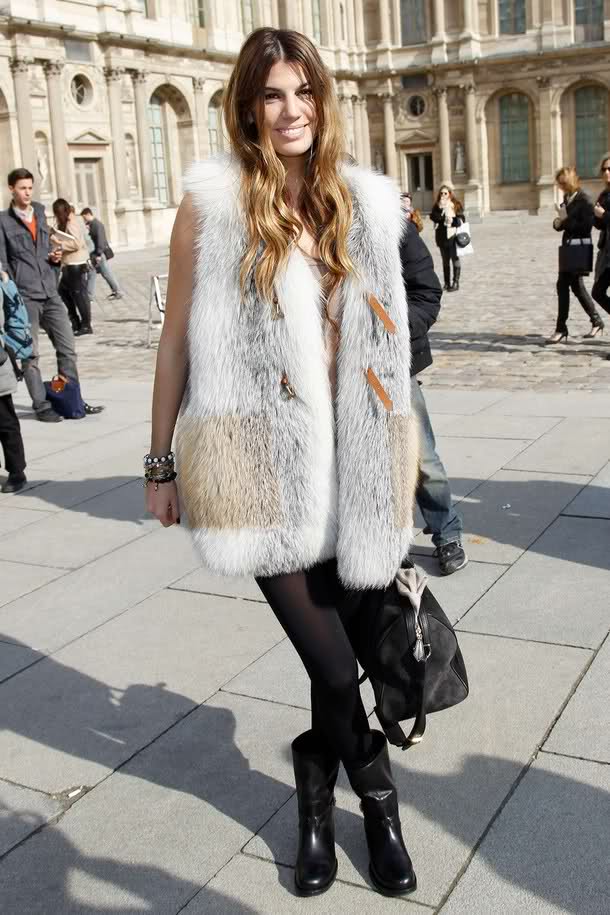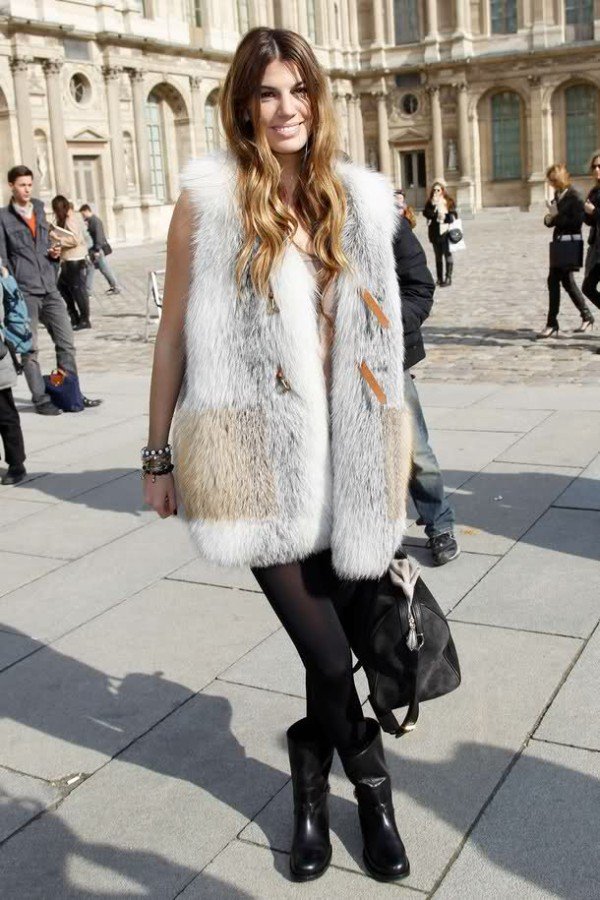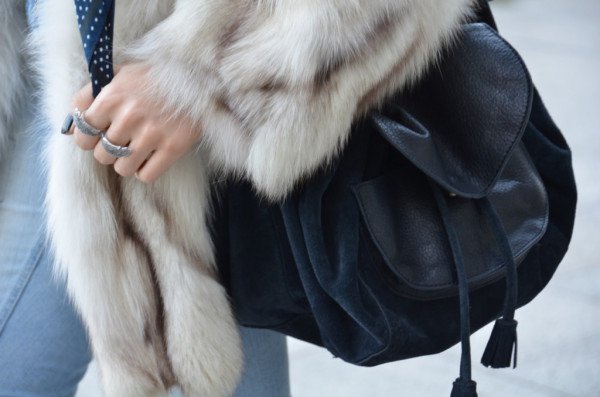 Complement the color of your coat
When wearing faux fur coats it is very important to pay attention to the color you choose. In general, more traditional colors like tan, brown, black, or white tend to work better with more elegant outfits. Neutral colors are the best base for styling faux fur. More daring women can wear dark or muted tones like deep blue or dusty rose and pair them with other bright or neon shades.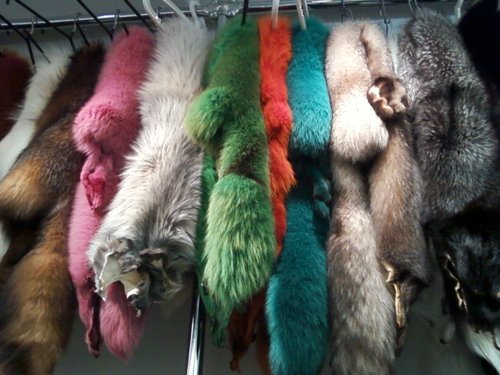 source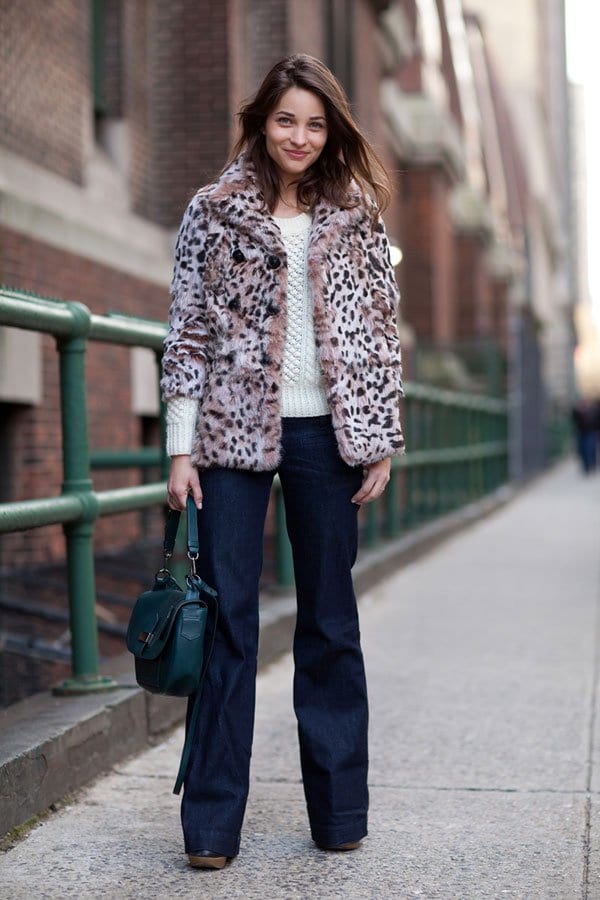 source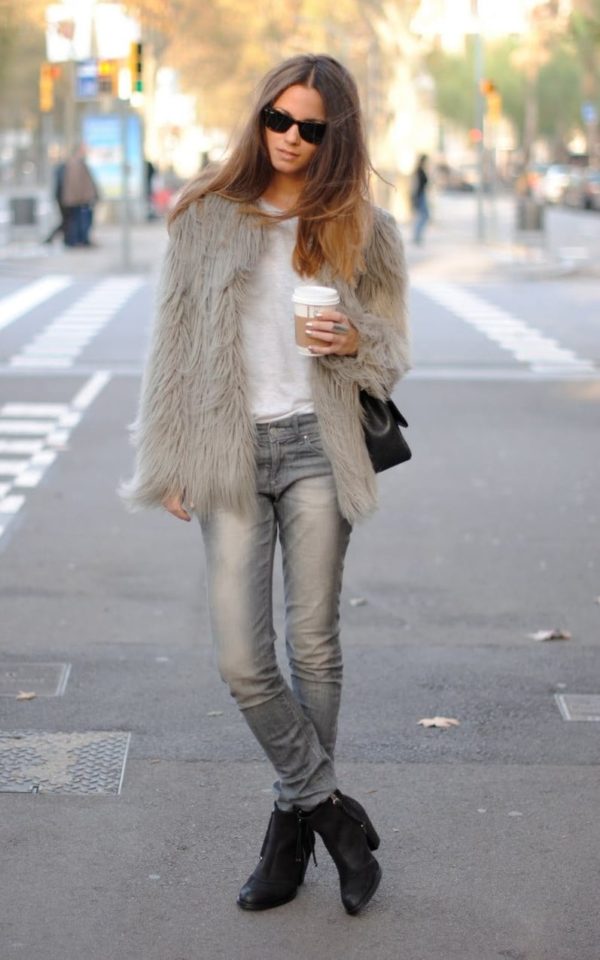 source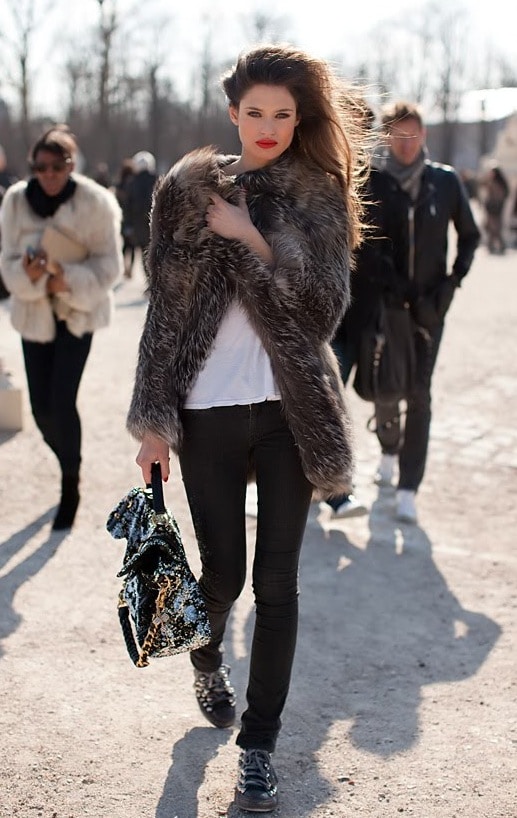 source
Wear minimal accessories
Faux fur coats are statement enough, so cut back the number of accessories you wear with them. Try to wear either a few thin and minimal accessories or one bold accessory. Avoid wearing multiple large or chunky pieces. You can wear a couple of thin bangles, a ring or stud earrings. When choosing the right accessories to wear with faux fur, try to opt for accessories of high quality. Plastic or low-quality accessories will make your outfit look cheap no matter the elegance of the coat.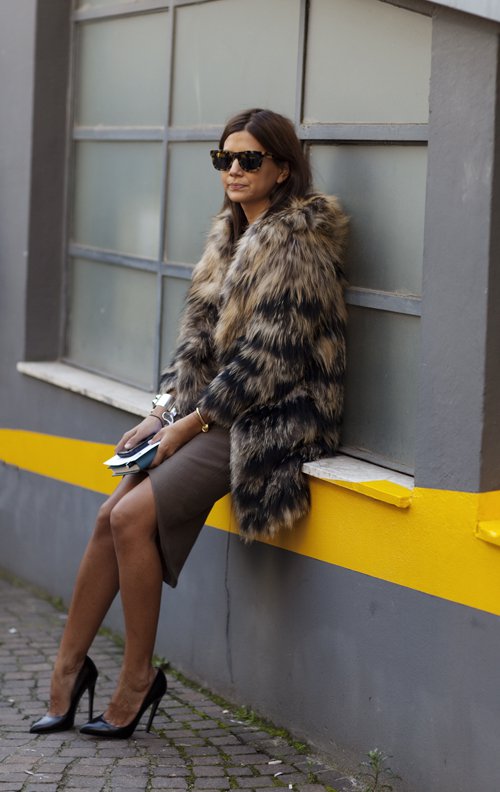 source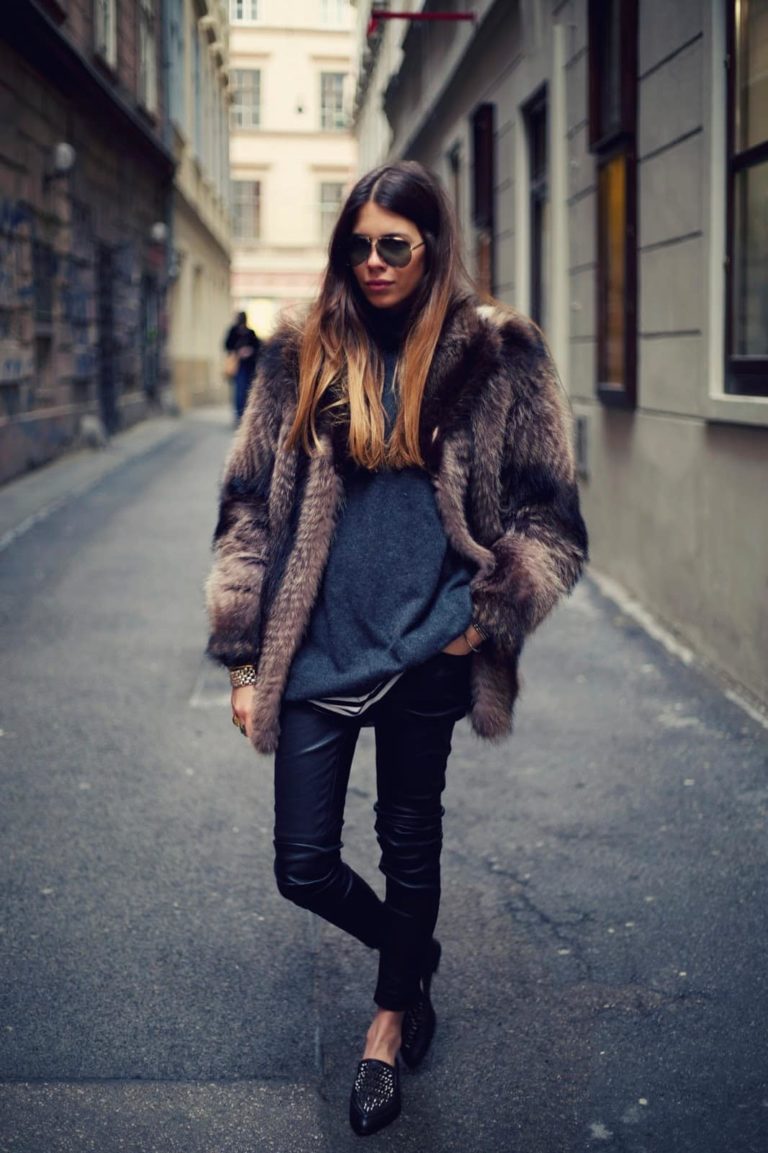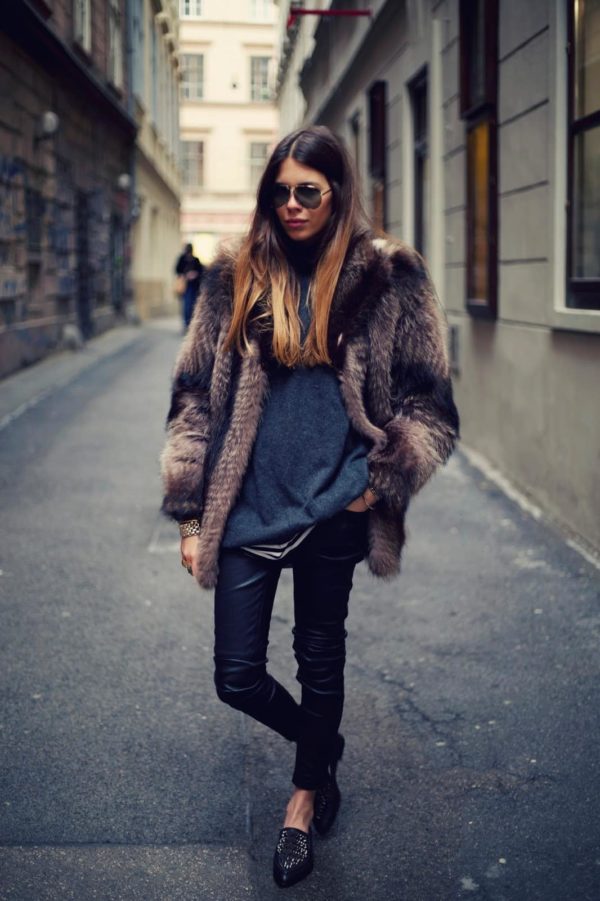 source
Wear heels or nice shoes
We have already shared with you some articles about the importance of choosing the right shoes for an outfit. When it comes to wearing faux fur coats, you should know that choosing the wrong pair of footwear can completely change the entire look. If you want a chic look, then you should definitely opt for a pair of heels or heeled boots. If high-heels are not your thing, then wear a pair of low-heeled shoes that still look dressy. Always tend to choose heels in neutral colors. Muted or dark tones are also an option to consider.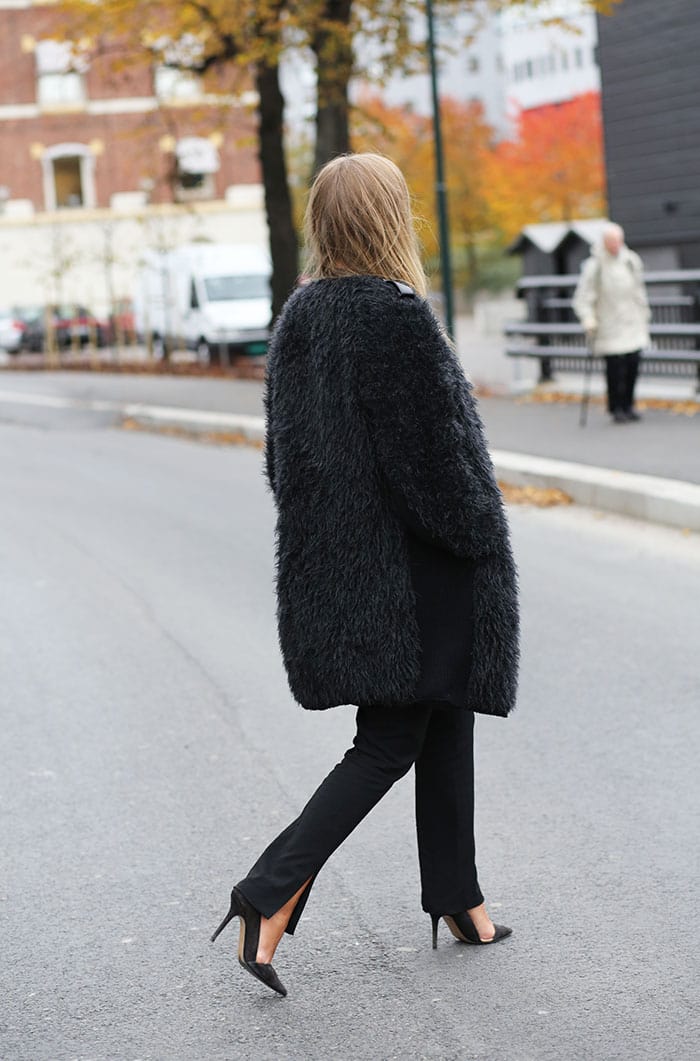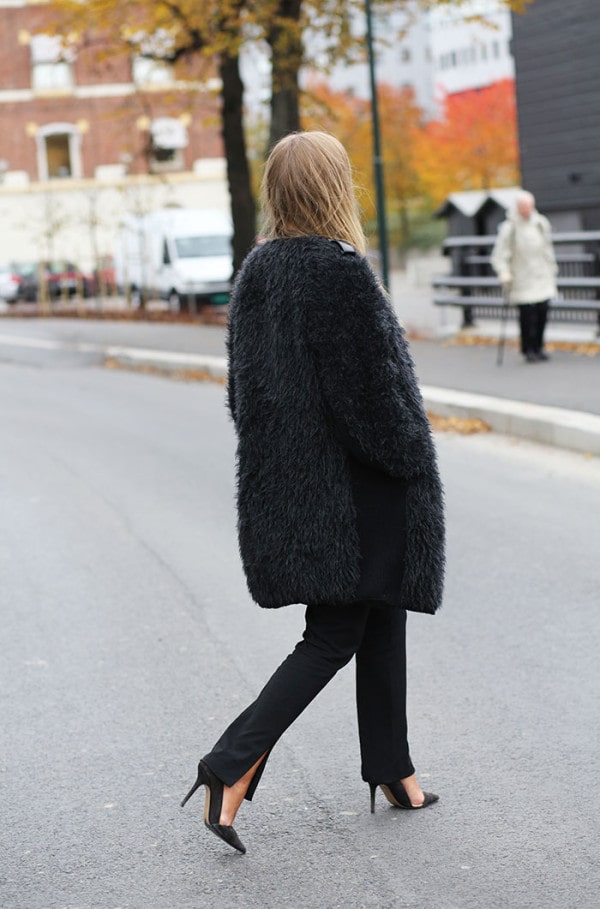 source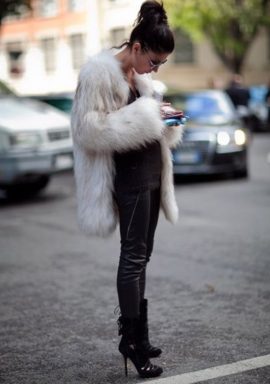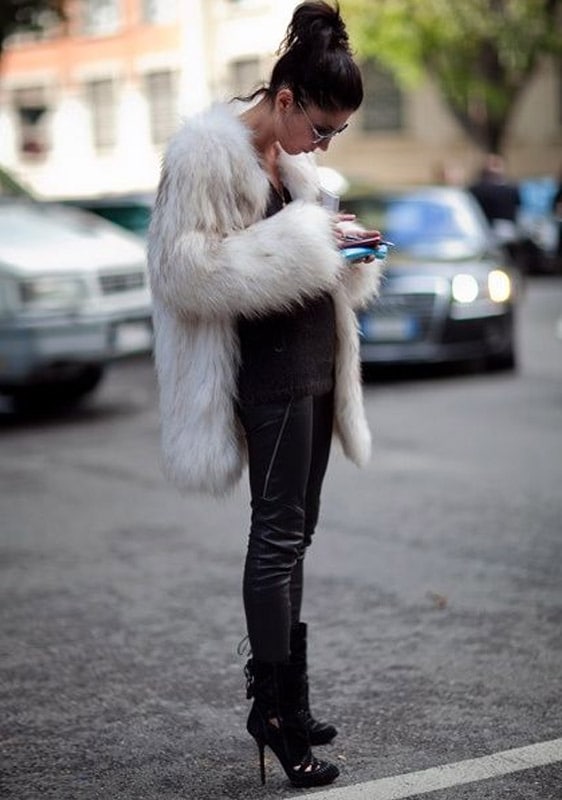 source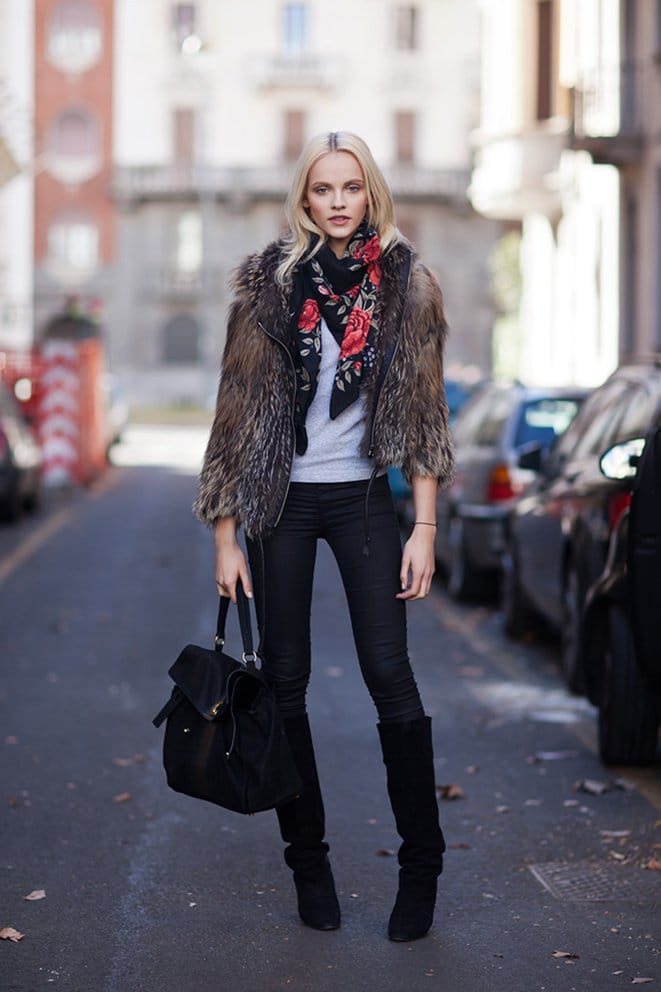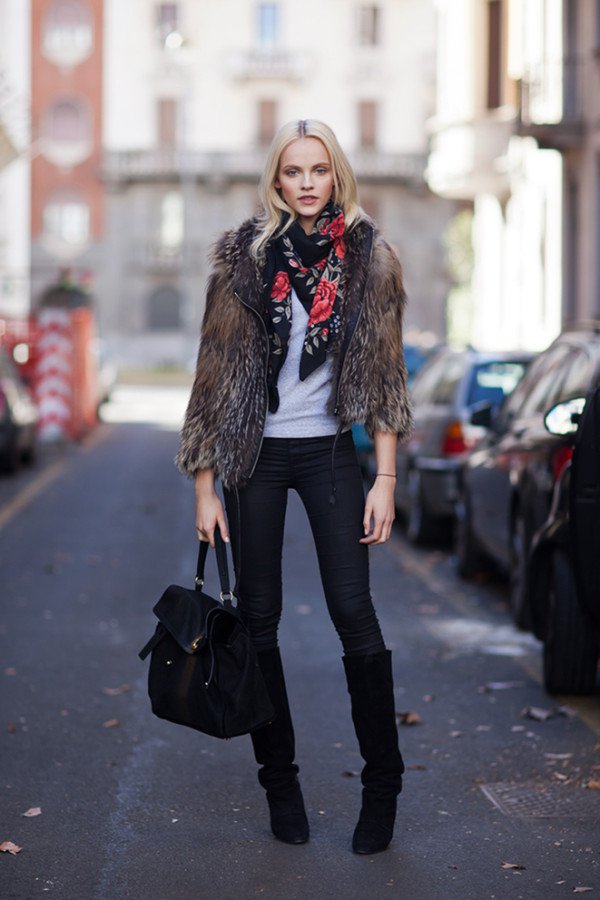 source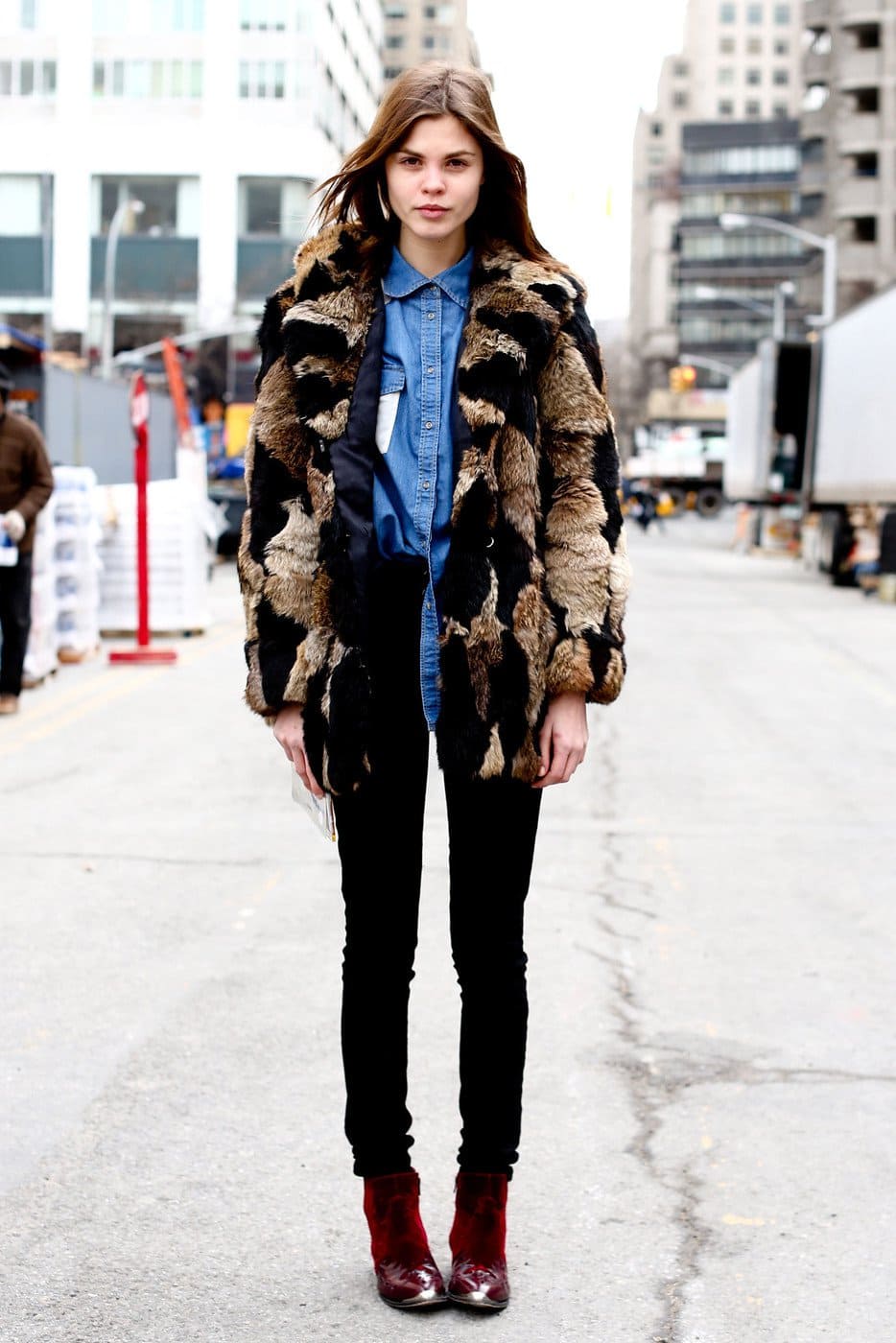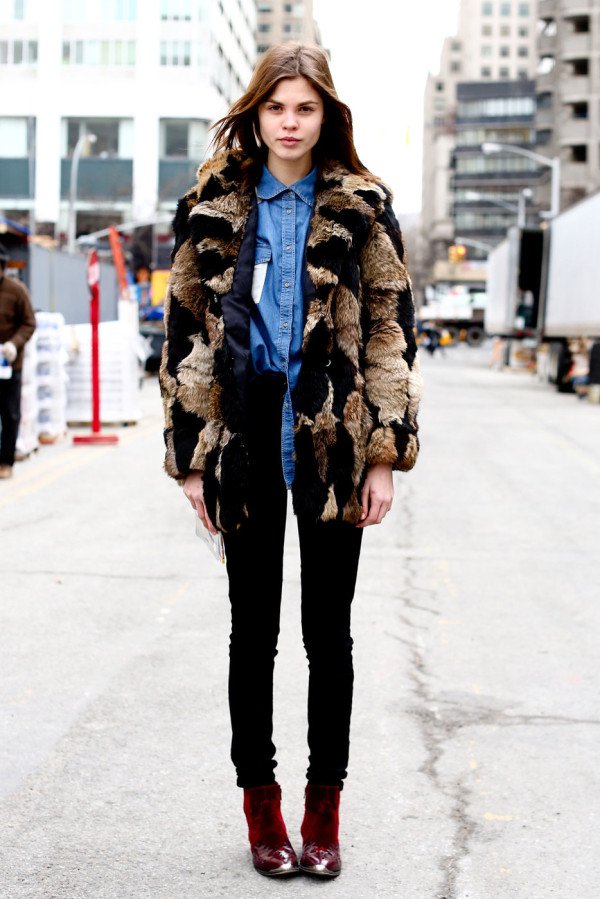 Keep your silhouette streamlined
If you want to look classy and formal while wearing your faux fur coat try to keep the rest of the pieces in your outfit somewhat fitted. Choose a pencil skirt or a pencil dress or gown with a straight silhouette underneath your coat. This way you will keep your outfit looking formal. Also, you can wear faux fur coats with formal pants. For example, you can wear some dark or neutral-colored skinny or straight-leg pants with your coat. There is no other way to look more elegant indeed.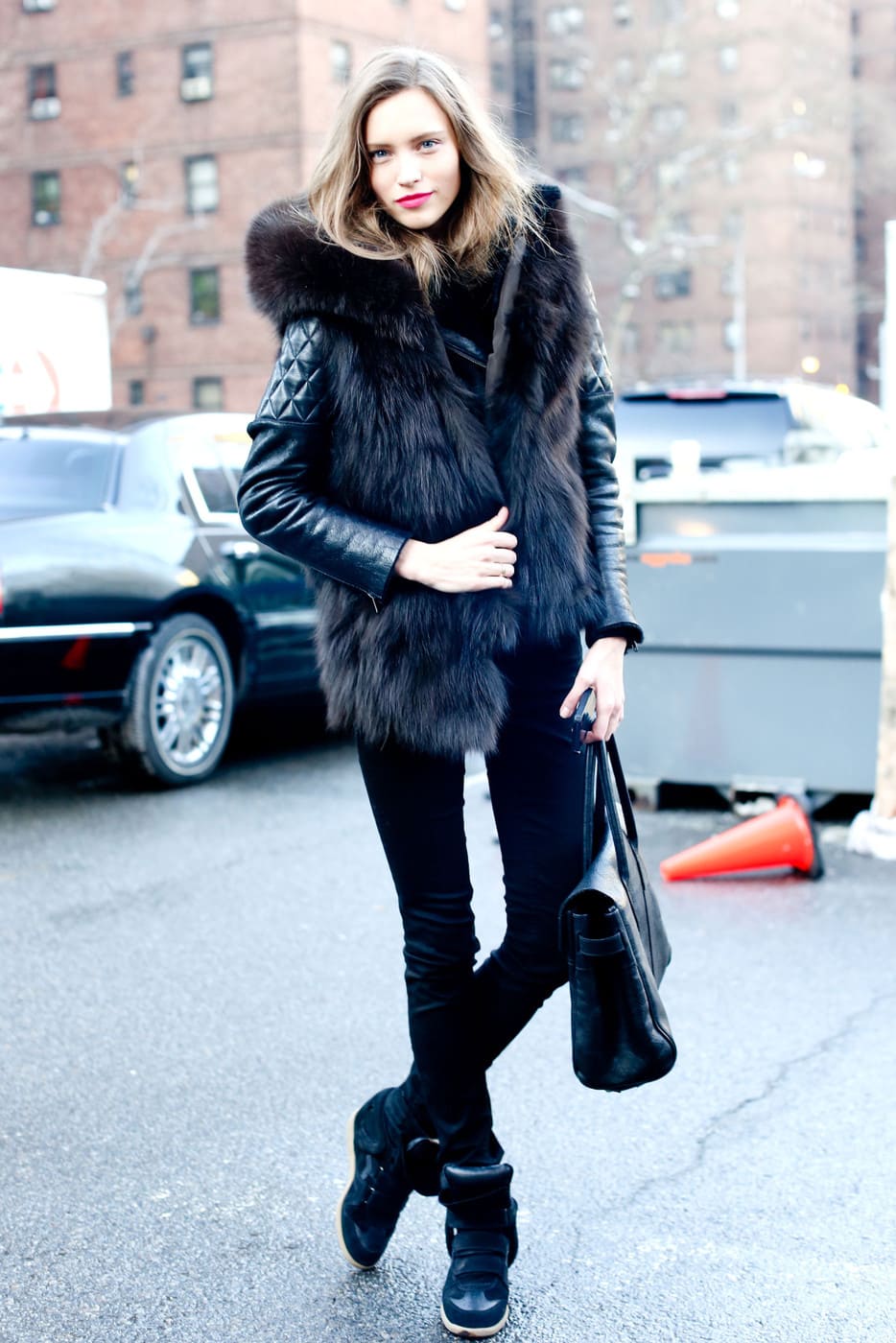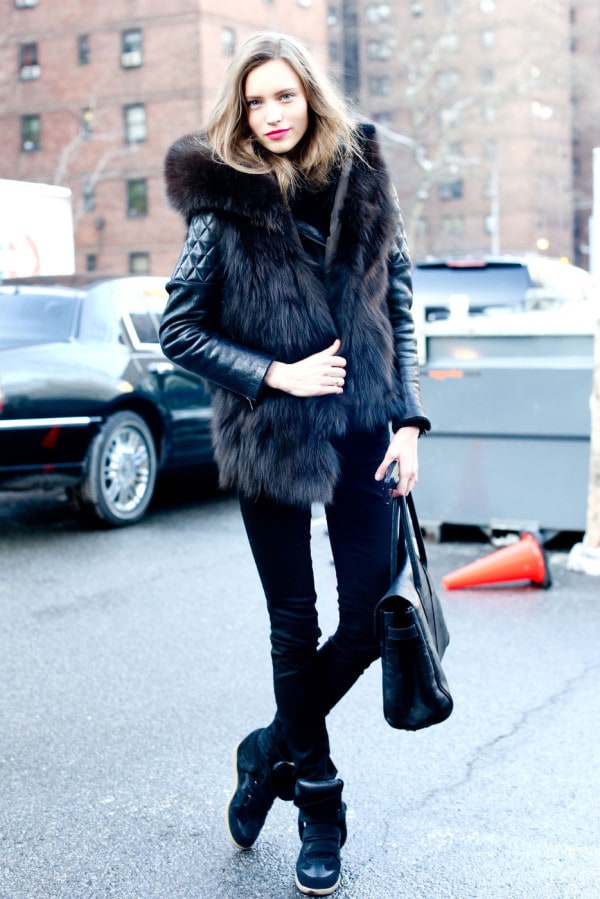 source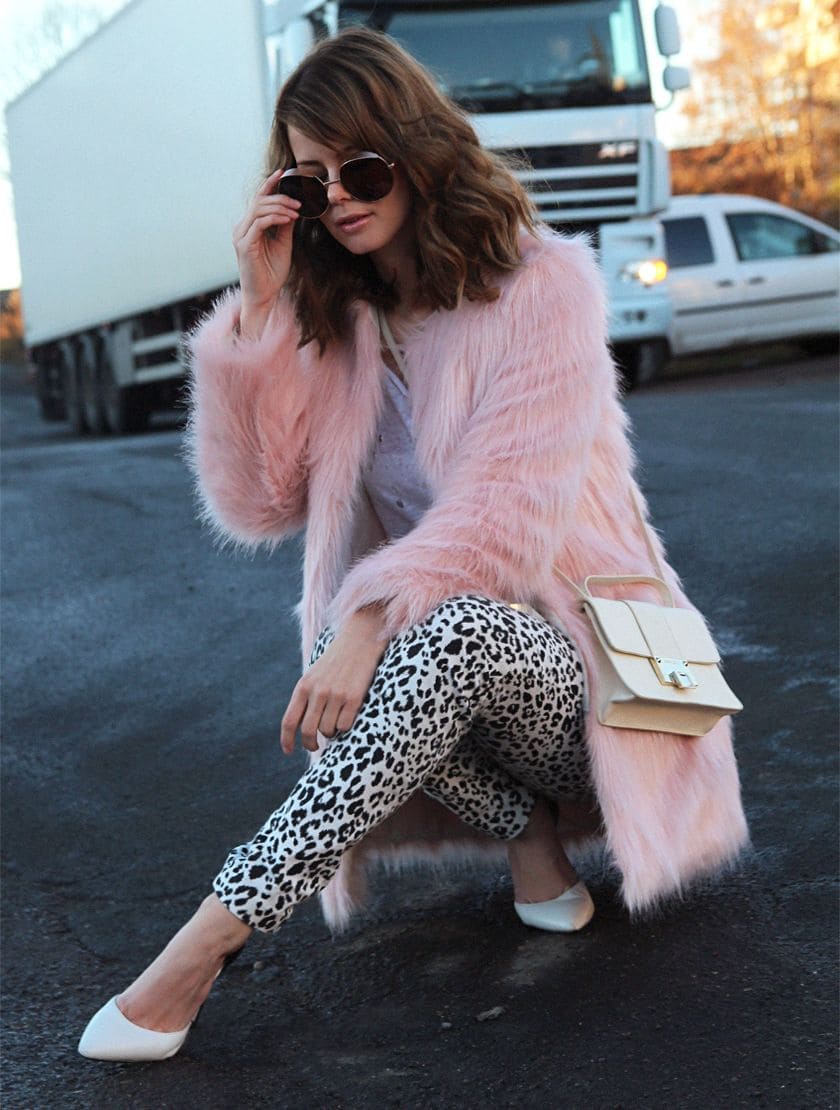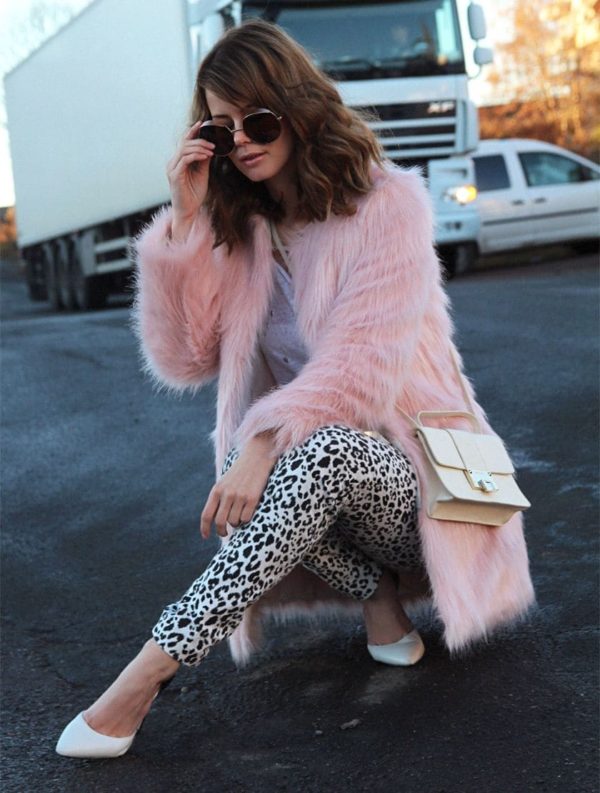 source
We hope that these styling tricks will help you wear your faux fur coat in the most stylish way possible.