Pink is definitely the color that will mark spring/summer 2022. Since the sun started to shine brighter, women started to put aside their boring and depressing black clothes, and make some space for more colorful staples. If you are bored of wearing dark-colored combinations, then you will definitely enjoy the trend of wearing pink this summer. In this article, we are going to teach you how to wear pink as a fashionista.
The gallery below will inspire you how to wear the pink-the color of the season. You will certainly adore the power of pink in your spring and summer combinations. The looks you will create will scream fun and playfulness. Update your summer wardrobe with these bright and cheerful color staples. This season is all about typically dark pink shades such as muted tones, fuchsia, or magenta. But, you can rock all the shades of pink without any doubts. Now, it is time to think pink!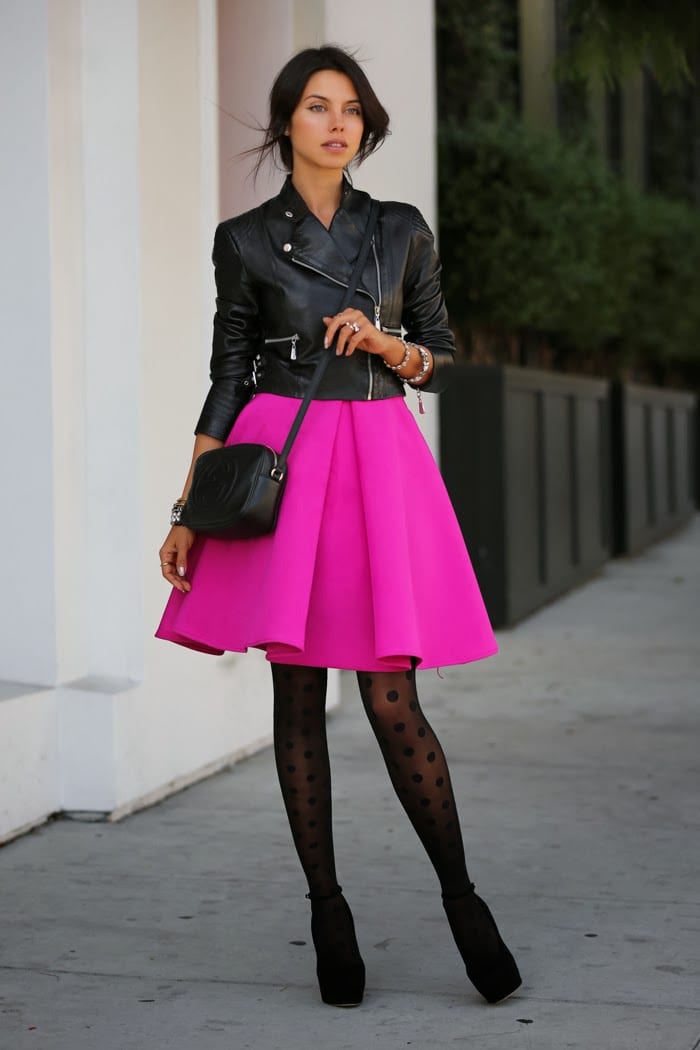 source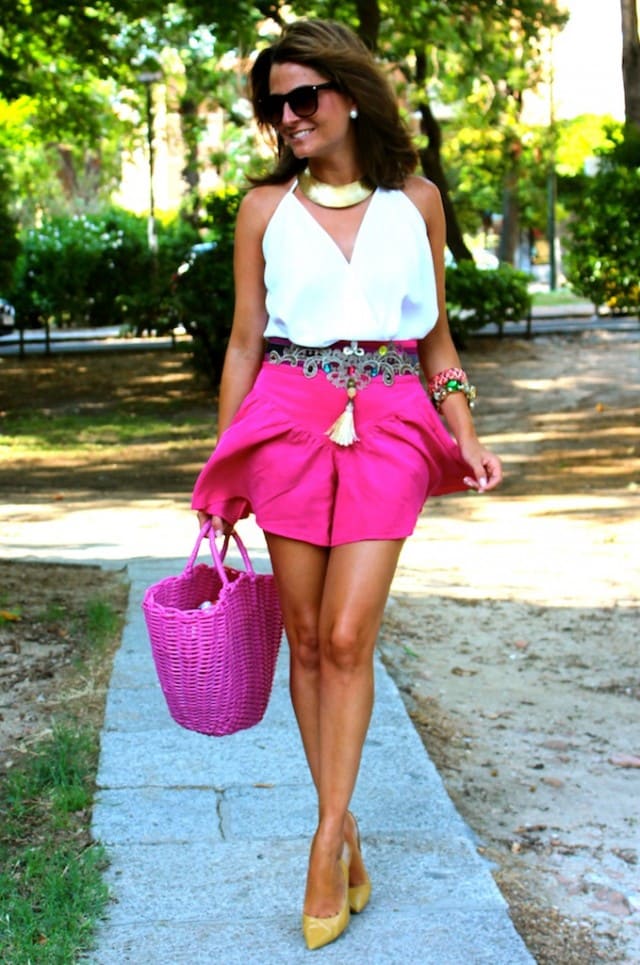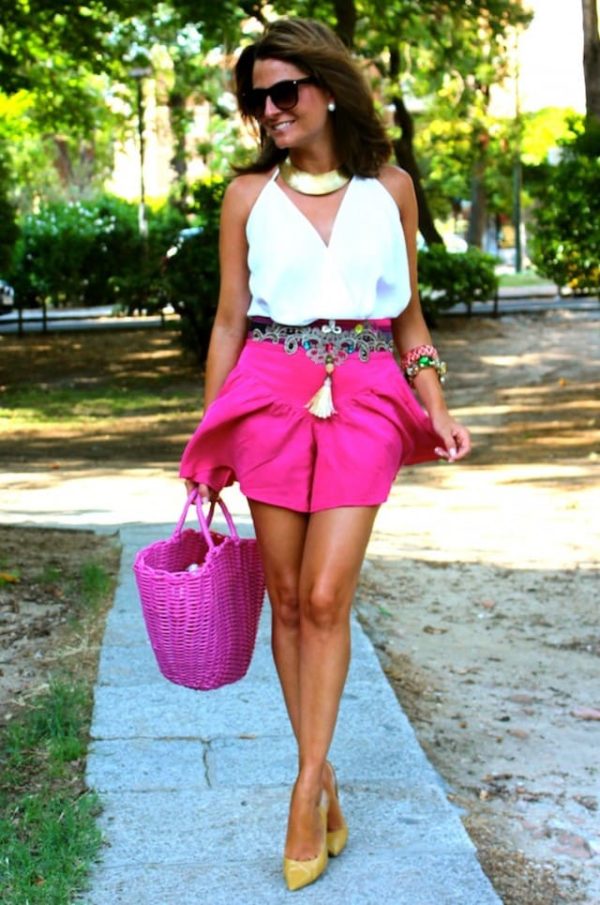 source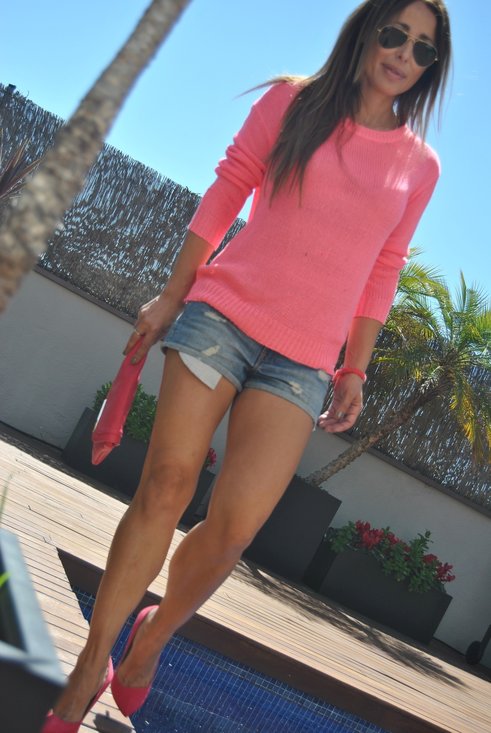 source
How to wear pink as a fashionista
Pink is a universally flattering color. All you need to do is to choose the right shade of pink. It is a warmer and definitely more classically enchanting color than beige or white, for example, are. The color is so tempting to wear, especially during warmer seasons such as spring and summer. If you dare to go bolder with your style, you can easily wear pink even in the office. We have already shared with you some tricks on how to wear pink, especially pale pink during winter. This time we are going to share with you some tips and tricks on how to wear pink, especially the magenta shade of pink during warmer months.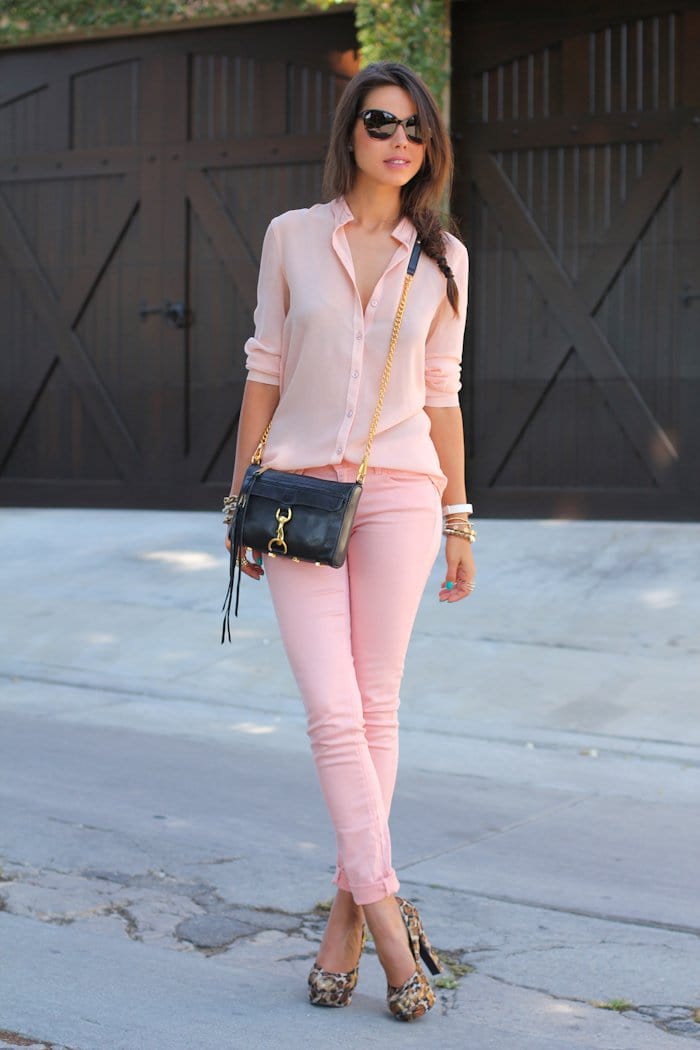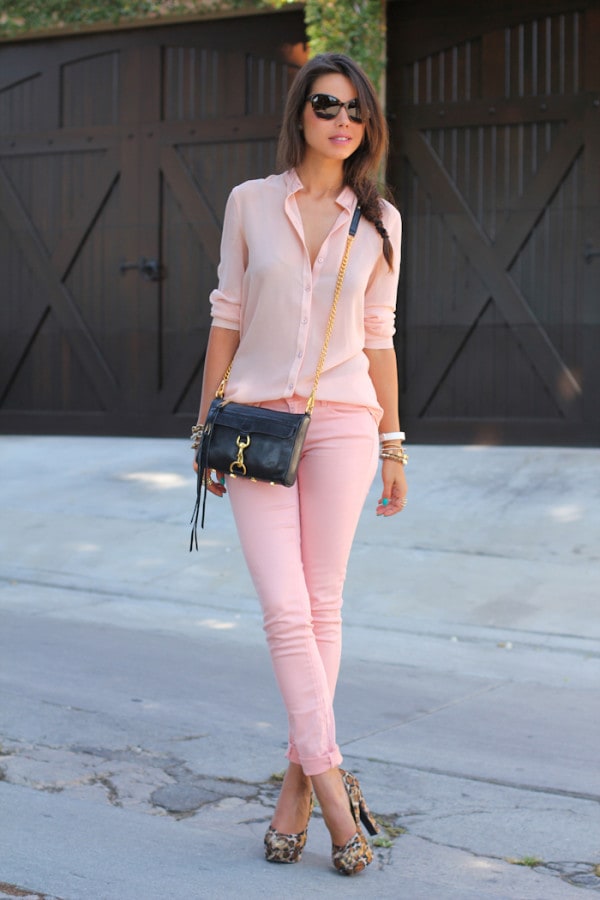 source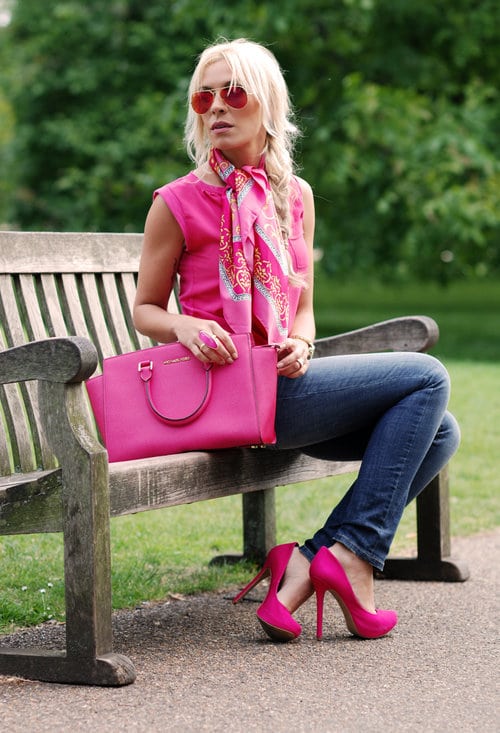 source
Wearing pink can be a little challenging. We are seeing the color appearing on runways and in the wardrobes of fashion bloggers and celebrities. But, if you wear it the wrong way, you may easily veer into Barbie territory, and that is not what you want, right?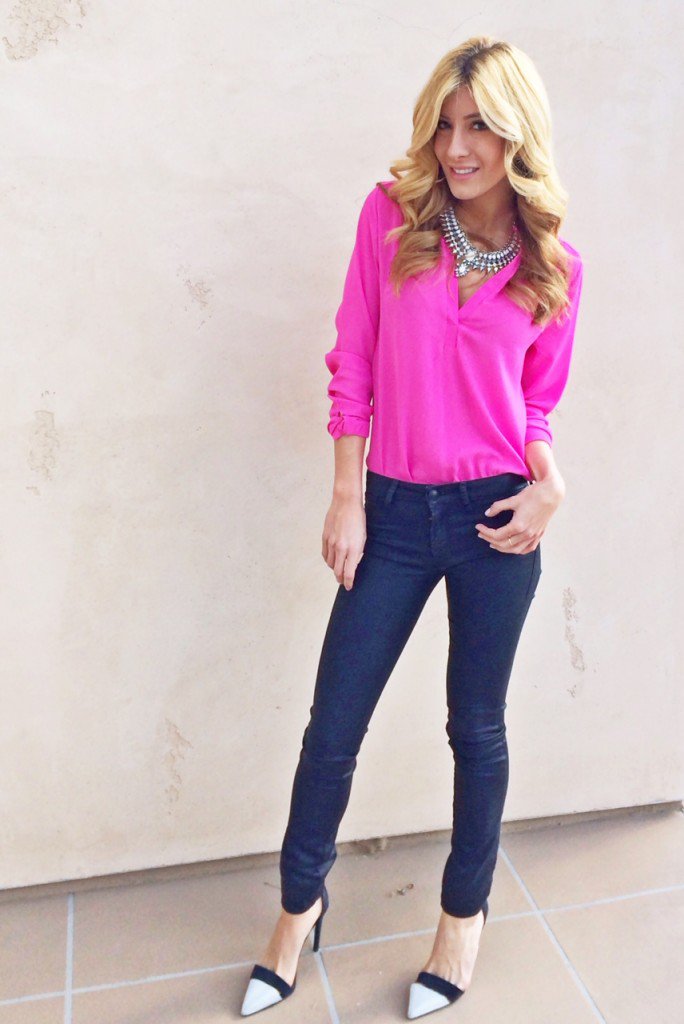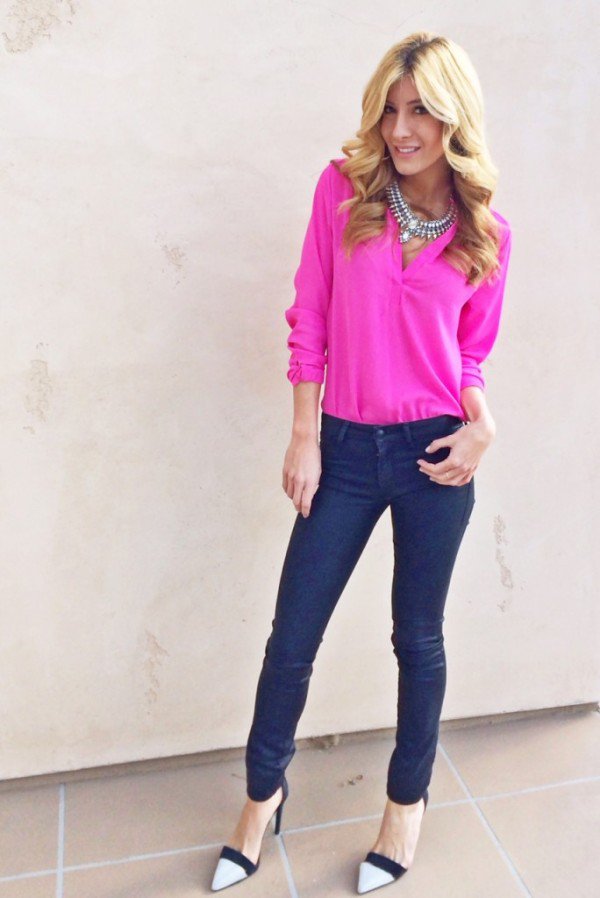 source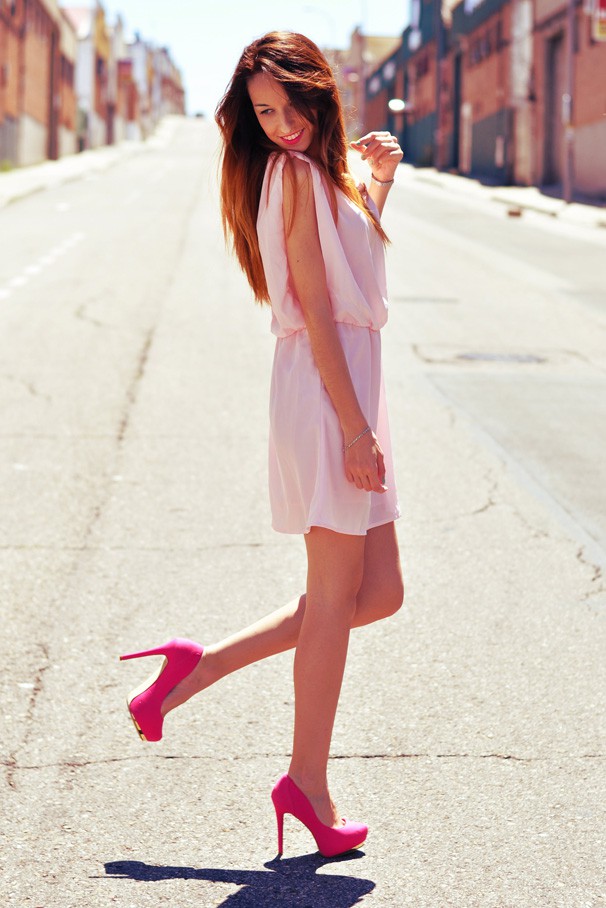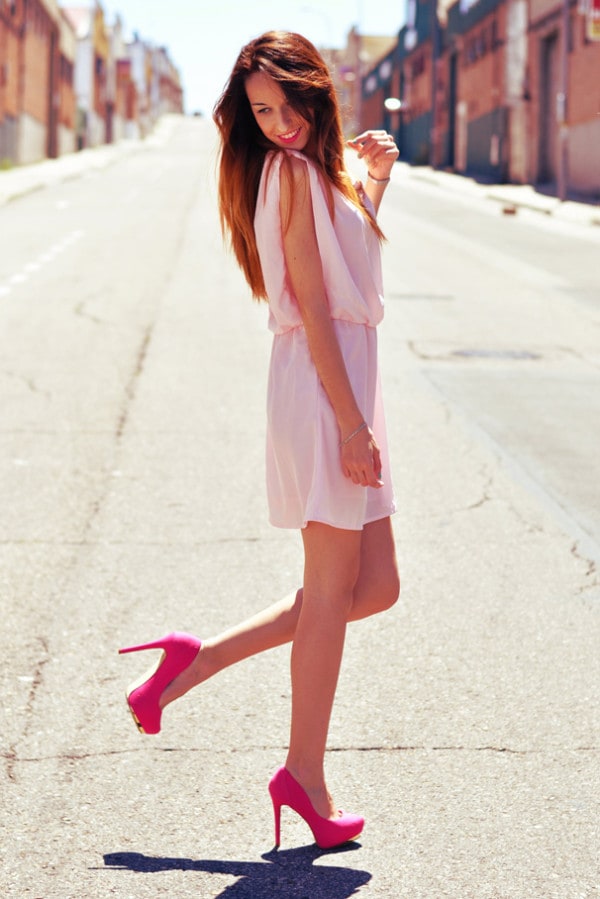 source
If you think that too much pink is overwhelming, then you are probably right, so keep it simple. The best is to use it as an accent color only. Also, remember that you are absolutely allowed to break some fashion rules, so you can insert this eye-catching hue in your closet immediately. You don't need to wait until spring to start styling pink staples. Late winter is also a good time to start wearing pink.  Here is how to wear pink in the best way possible.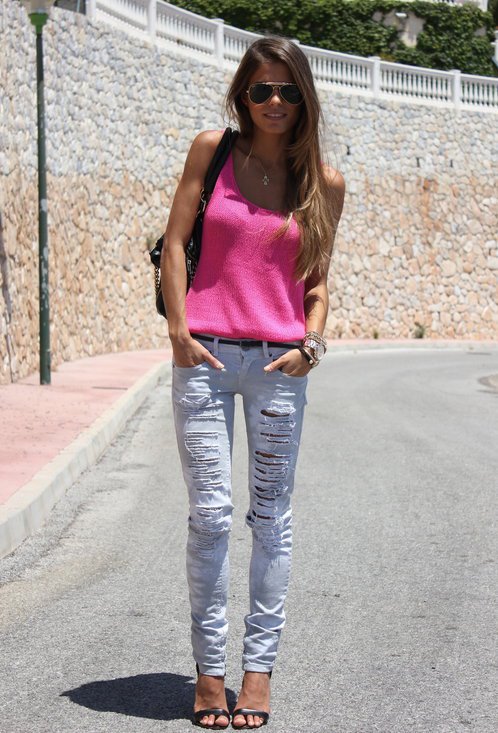 source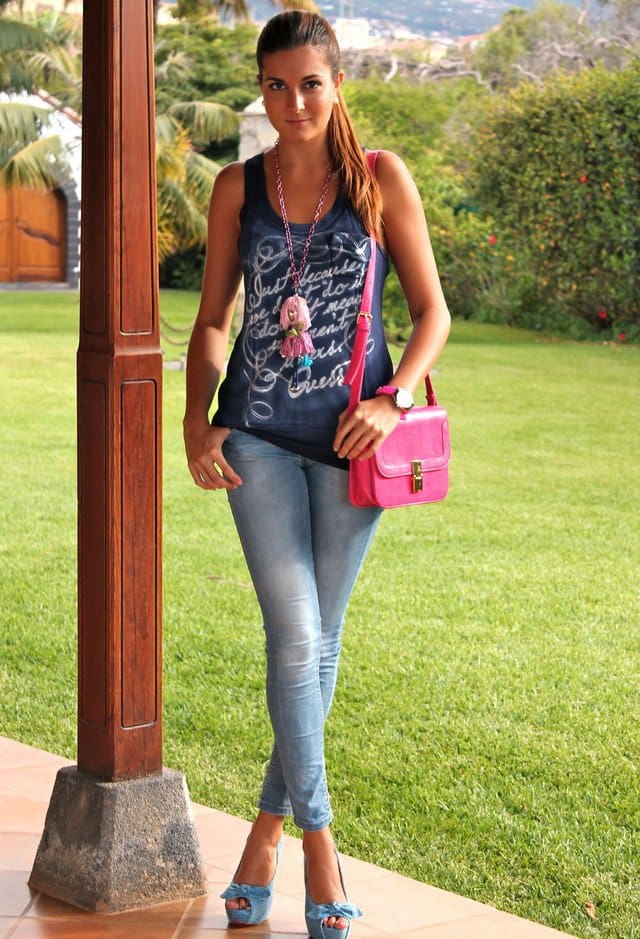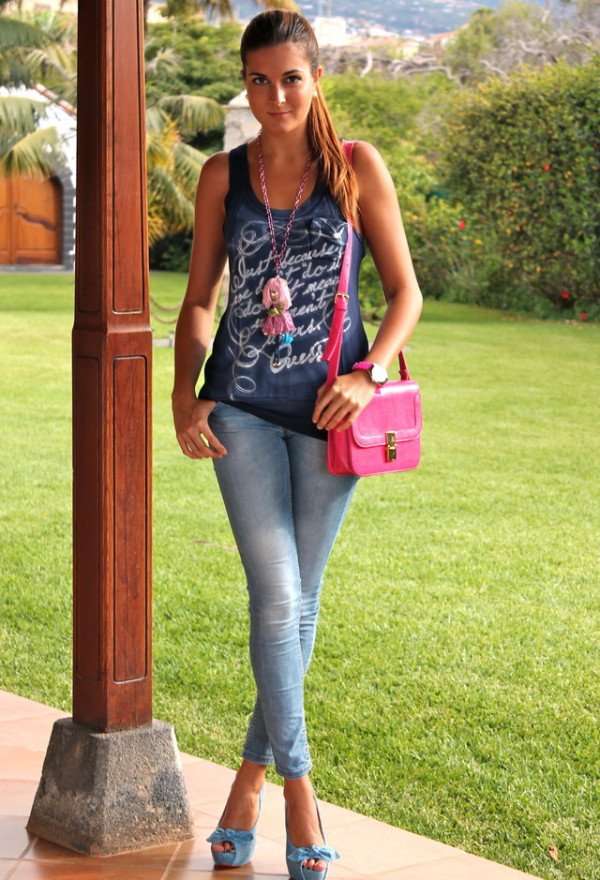 source
source
Color clash
Here are some tricks on how to wear pink with other colors:
Wear pink with the cool dark tones of black and navy to create a sophisticated look.
Bold on bold: mix magenta pink with other bold colors like hot red or orange.
Add grey for understated elegance.
Soften the look by pairing pink with beige or pale pink.
Contrasting is always a good choice. Mix green with pink for a natural palette.
Create eye-catching attire that will grab all the attention by mixing pink and cobalt blue.
White is always a smart choice for creating fresh looks that include pink.
Silver or gold accents can also create a rich appearance when paired with other pink pieces.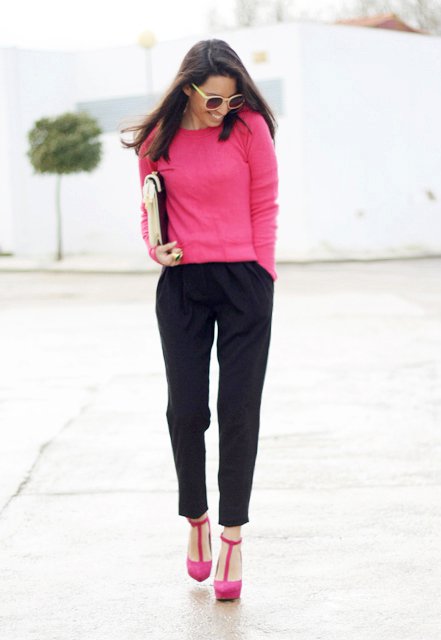 source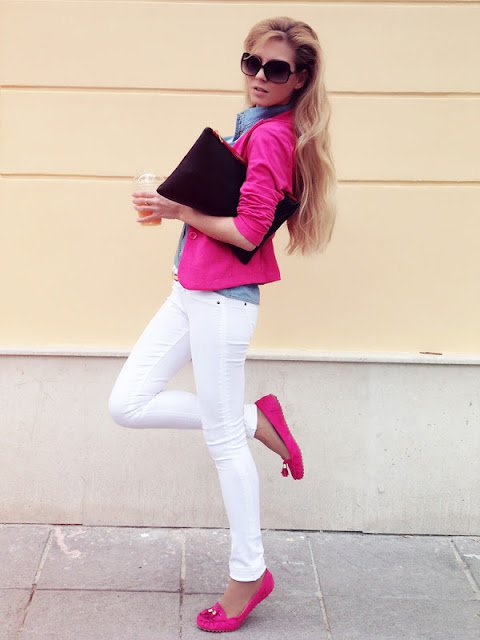 source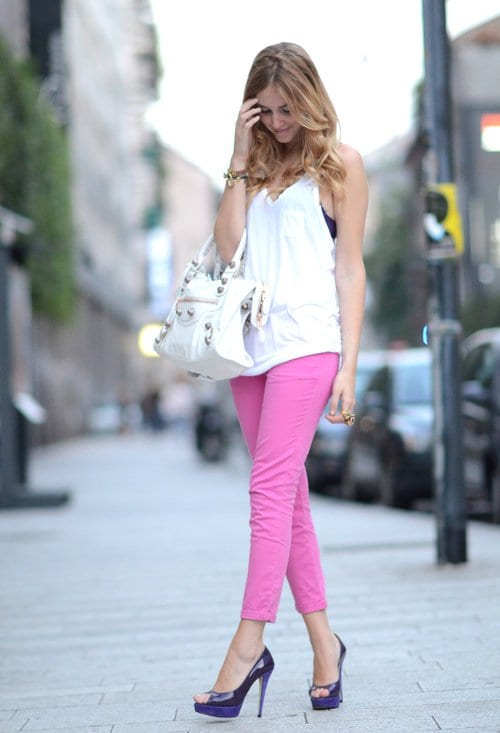 source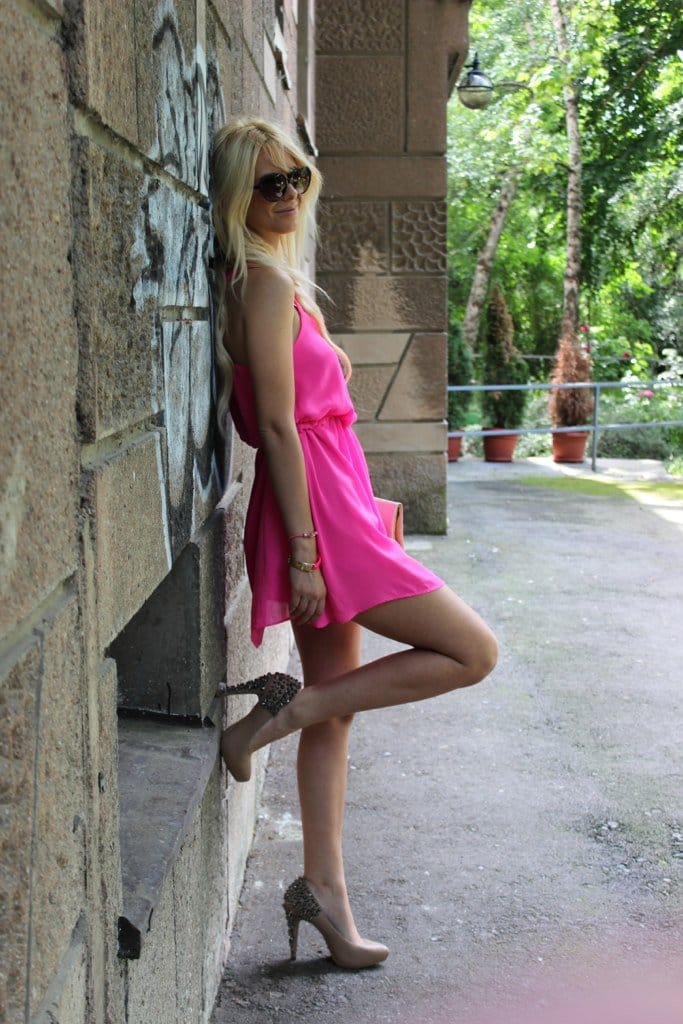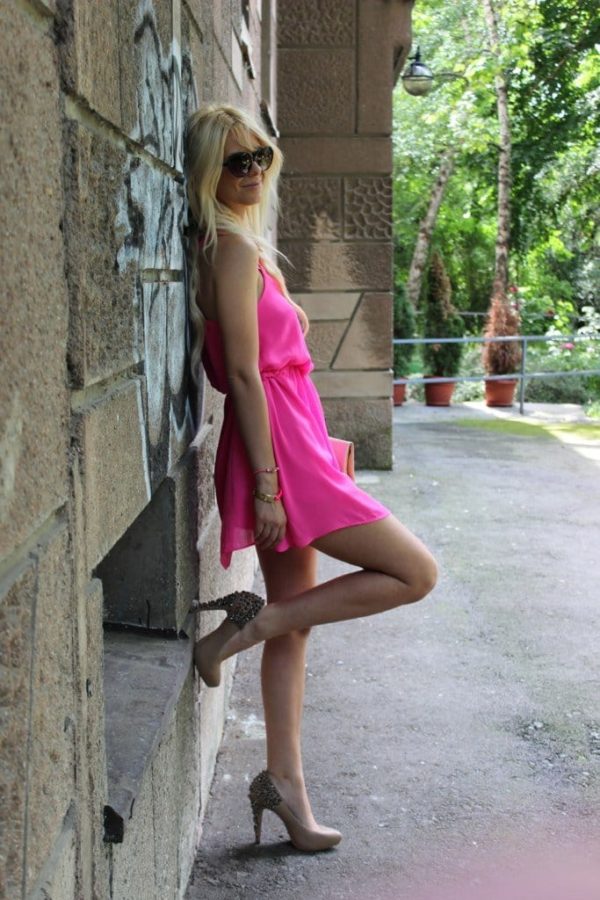 source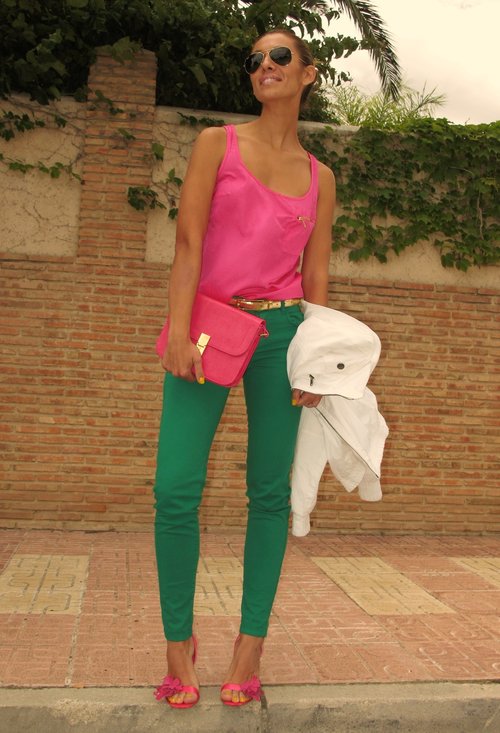 source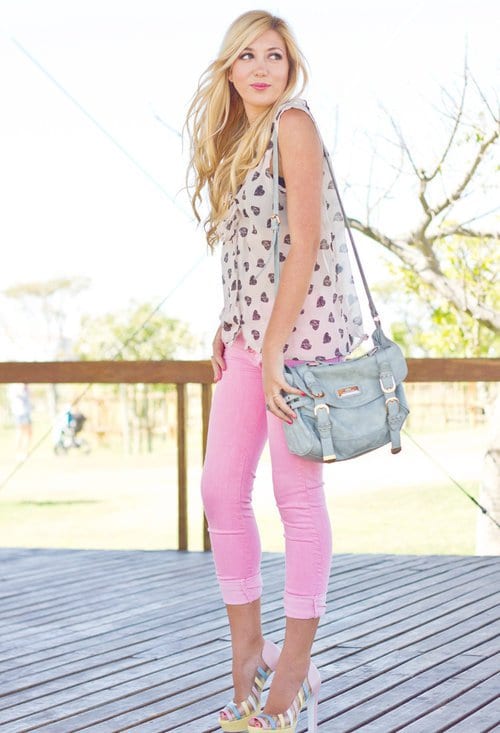 source
Use pink as a highlighter or accent color only
If you don't find bold colors as your thing, then ease into them. You can always choose a basic neutral outfit and insert a statement piece in bold hue into the look. One of the smartest ways how to wear pink is to choose a pink coat over a neutral ensemble.  This way you will make a statement wherever you appear. You can also choose a statement accessory such as a handbag in pink shade or footwear, such as heels in fuchsia pink as a statement piece of your entire look.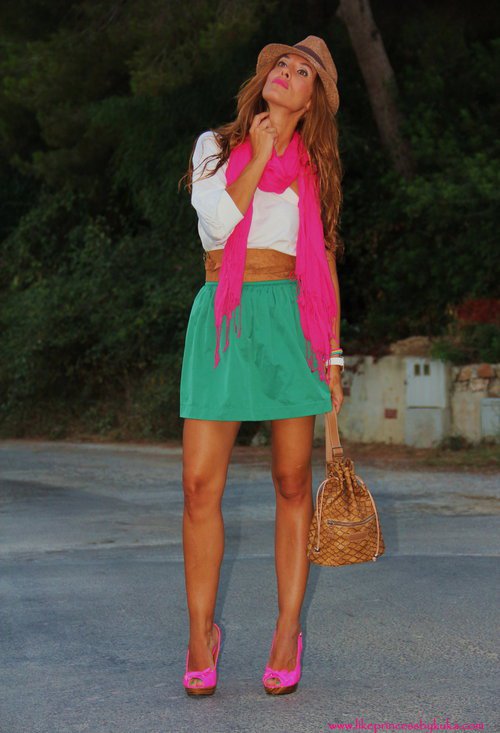 source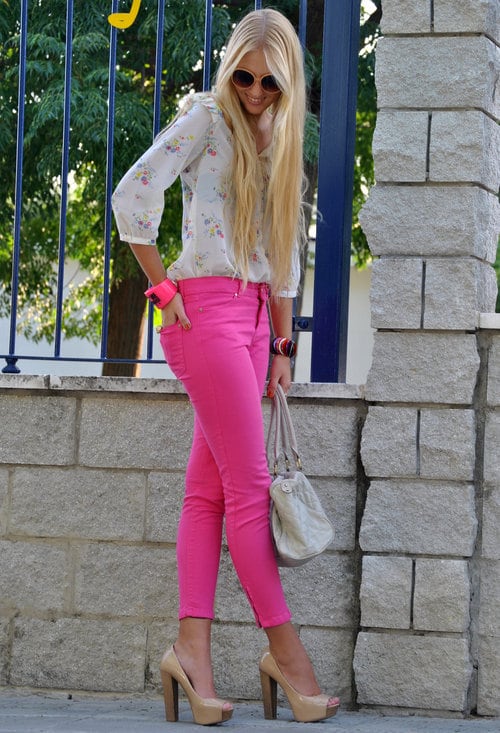 source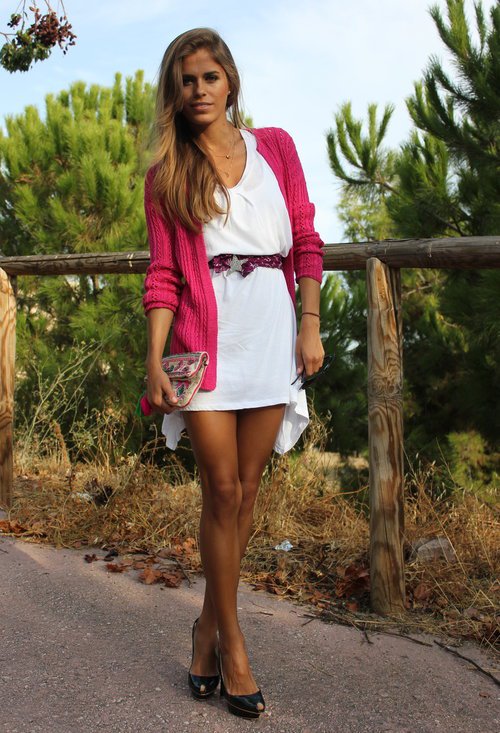 source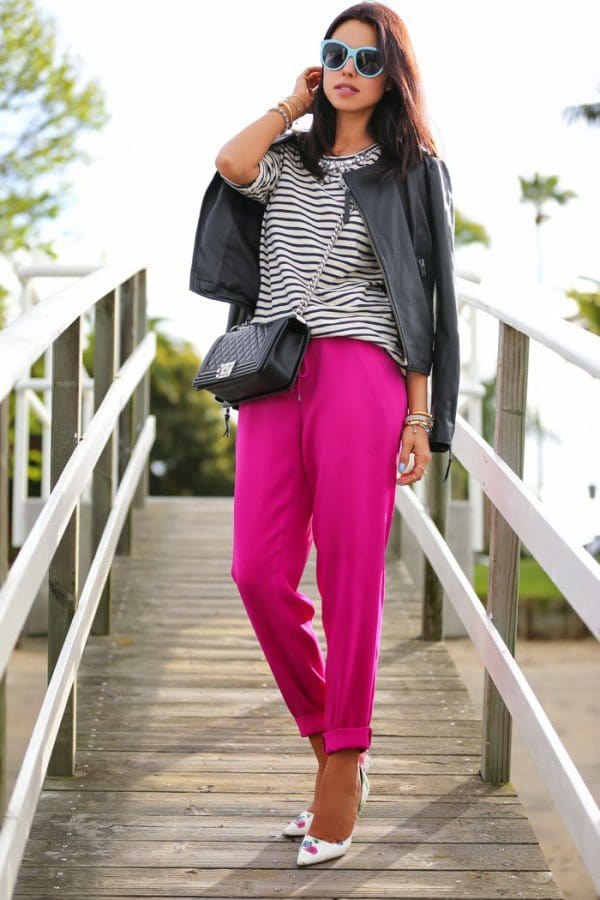 source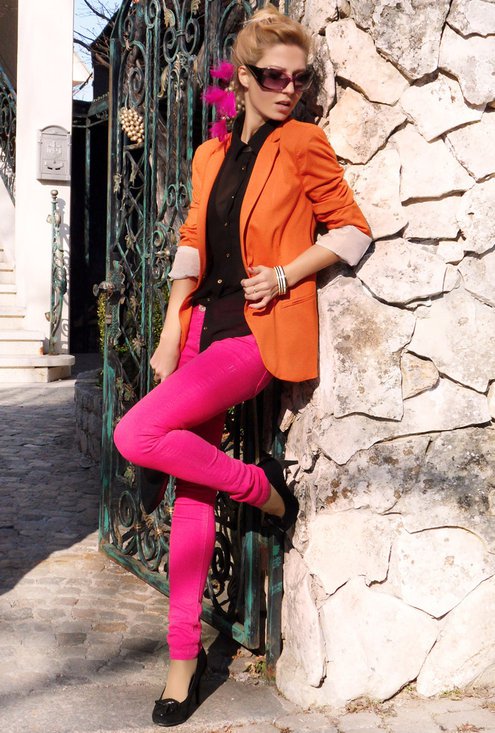 source
Try tonal
Layering various shades of the same color is a perfect way of how to wear pink. For example, you can try mixing fuchsia pink and pale pink. Those two colors are complementary and can create an eye-catching look. The lighter shade will soften the look while the brighter one will act as a highlight.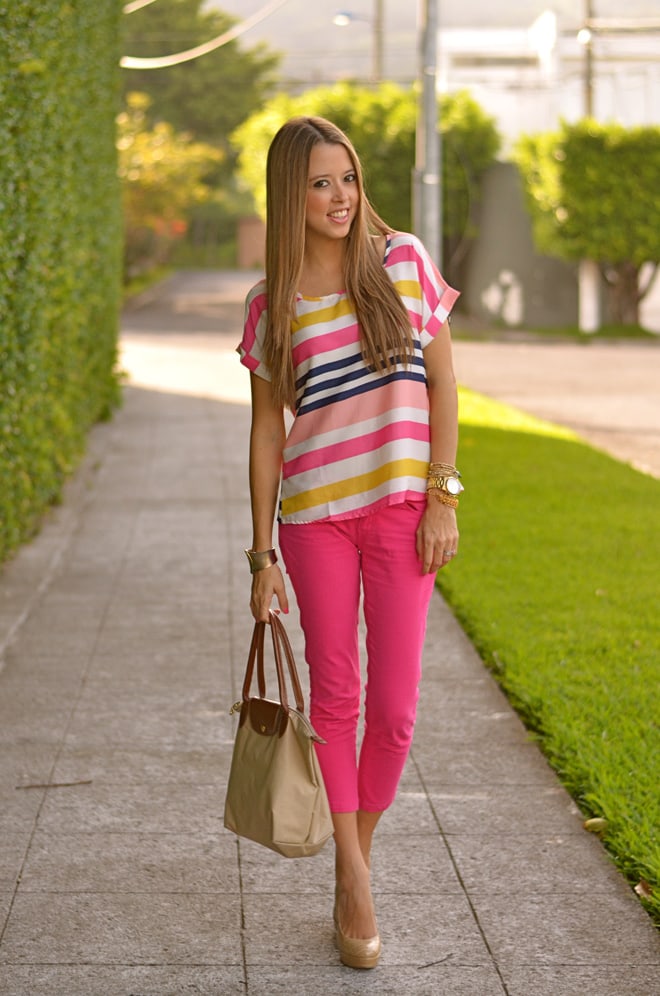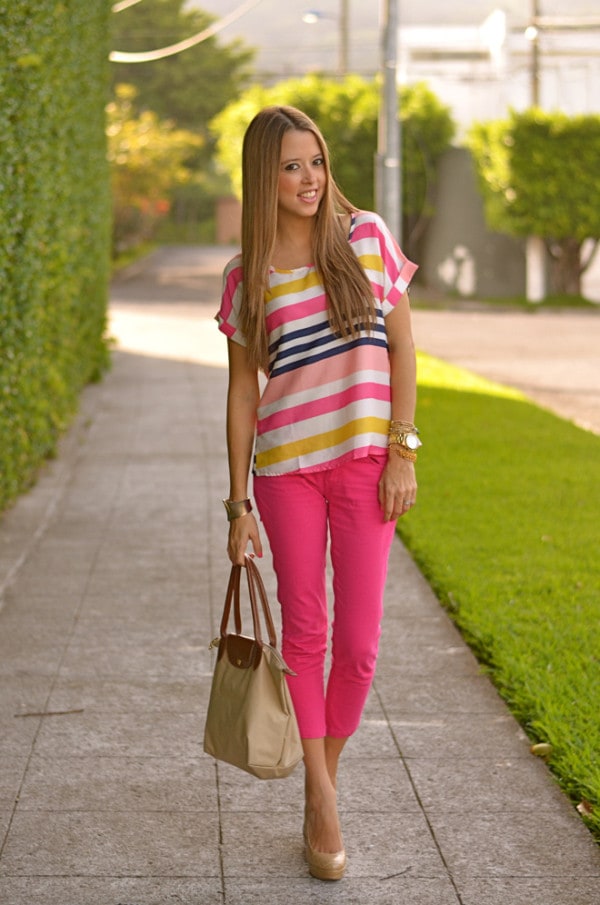 source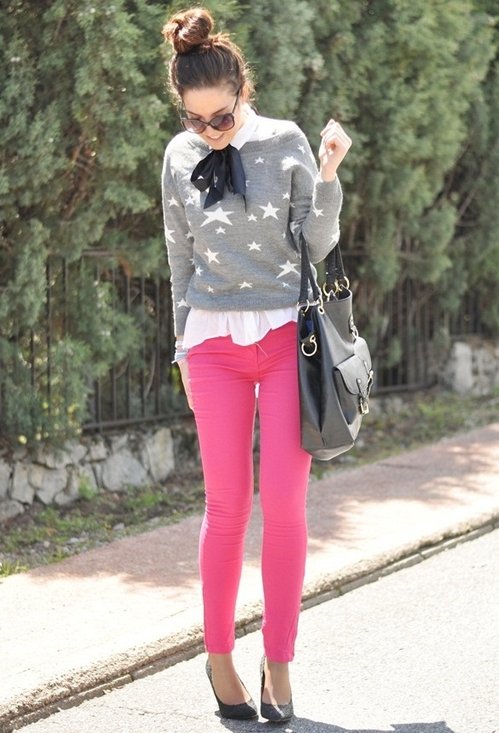 source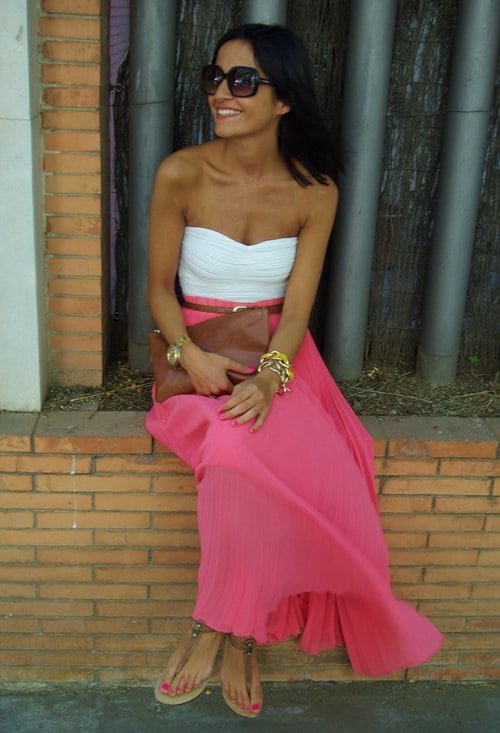 source
Make it monochromatic
Are you in love with monochromatic looks? One inspiring way how to wear pink is to go all-pink monochromatic! Do you dare to style a head-to-toe pink look? Try with an all-pink suit, a jumpsuit, a matching skirt, top, and shoes or a matching dress and heels look. Complete the look with accessories in matching pink shade and get ready to grab all the attention wherever you appear. A pink scarf, a pink handbag, or pink jewelry is a perfect addition to your monochromatic pink look.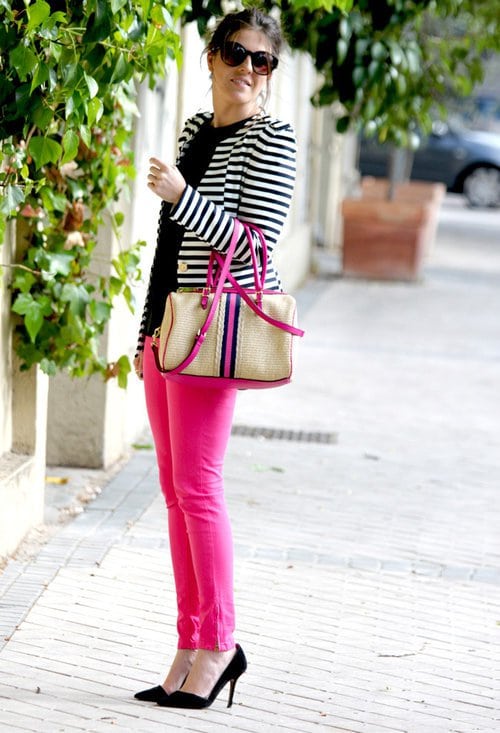 source