It is officially the moment that we were all waiting for: its majesty: THE SHORTS SEASON! Summer is here and women have already started pulling their shorts out of the back of their closets. You may keep some of the old ones you have from previous seasons. Or, you may want to go shopping for some new and trendy ones. Whichever you choose to be, sure that there are thousands of ways to style shorts during summer. Bust out the mood and add some of the most adorable and stylish shorts to your must-have list.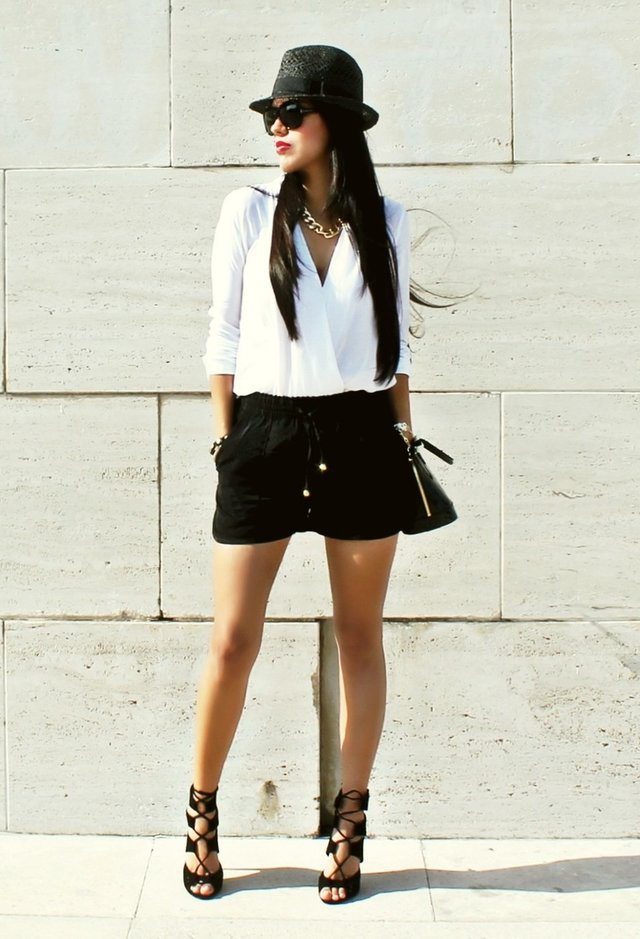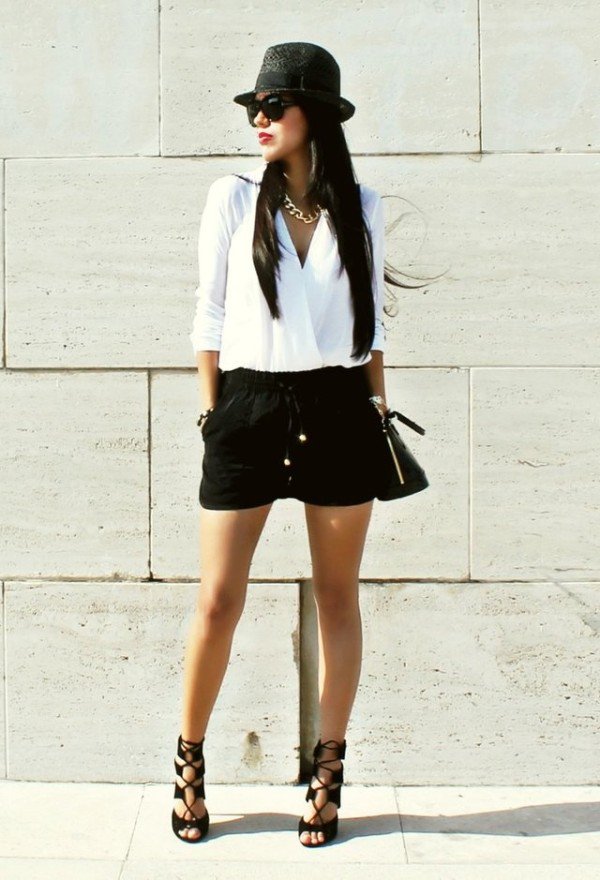 source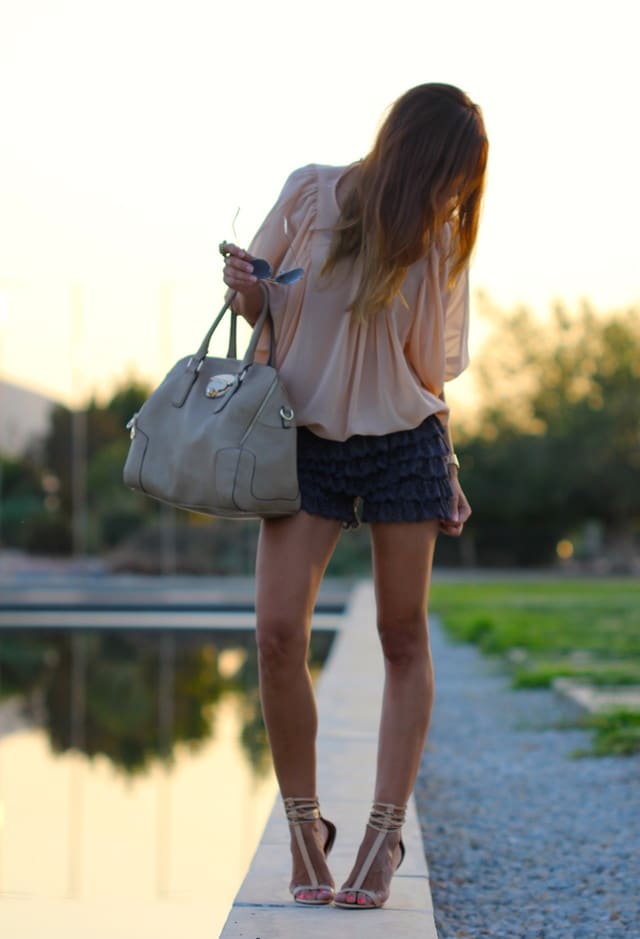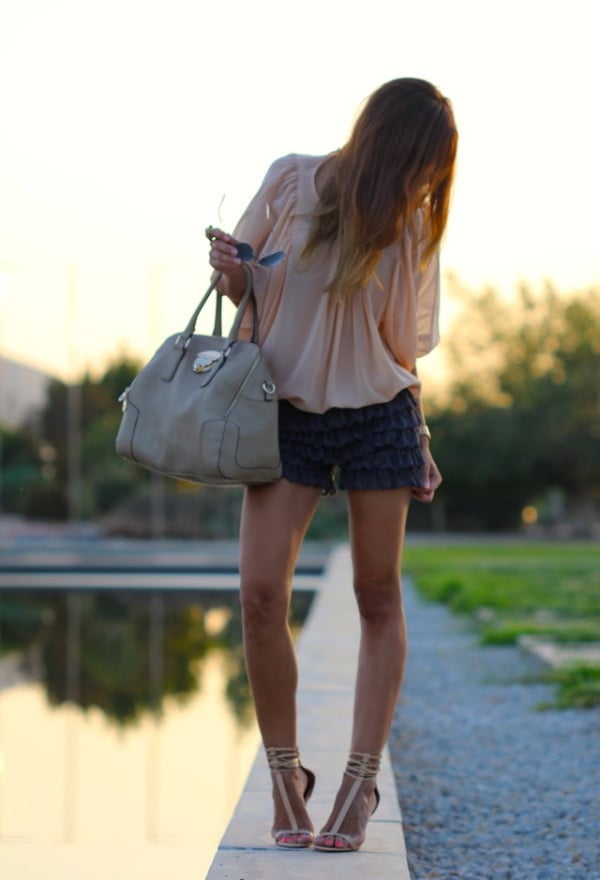 source
The only problem when styling shorts is that styling the same type of apparel can get tiresome. Then, you can get less and less inspired to venture past your go-to looks.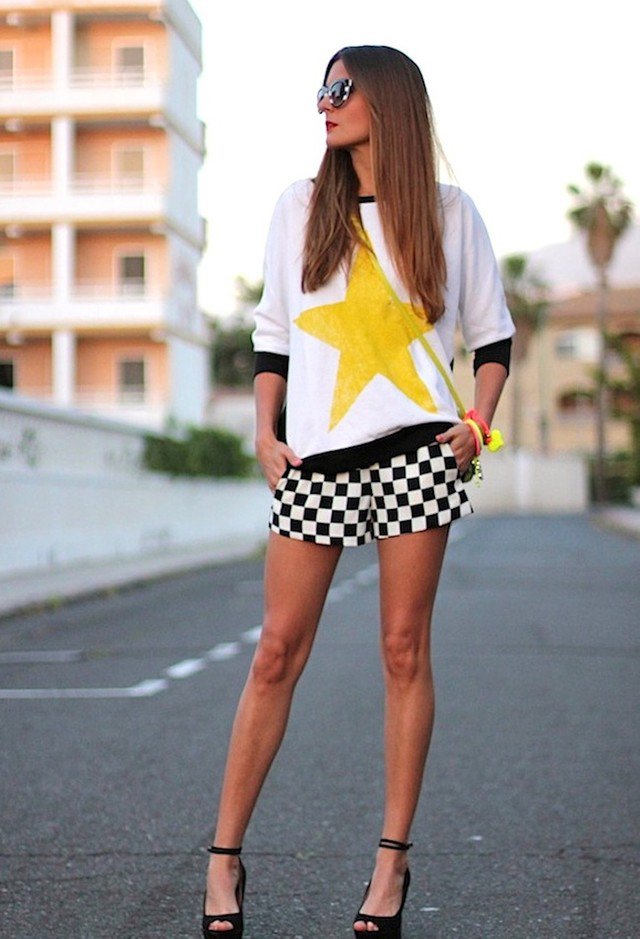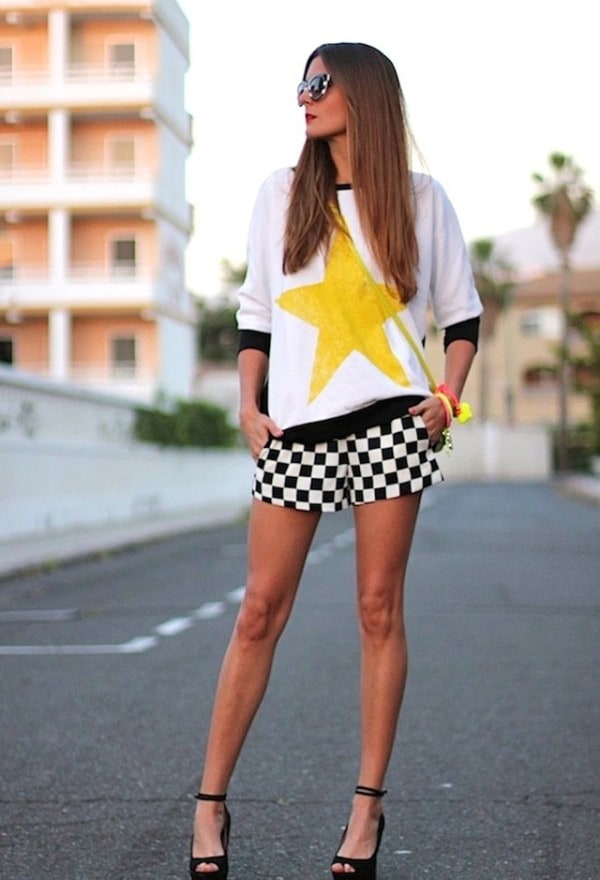 source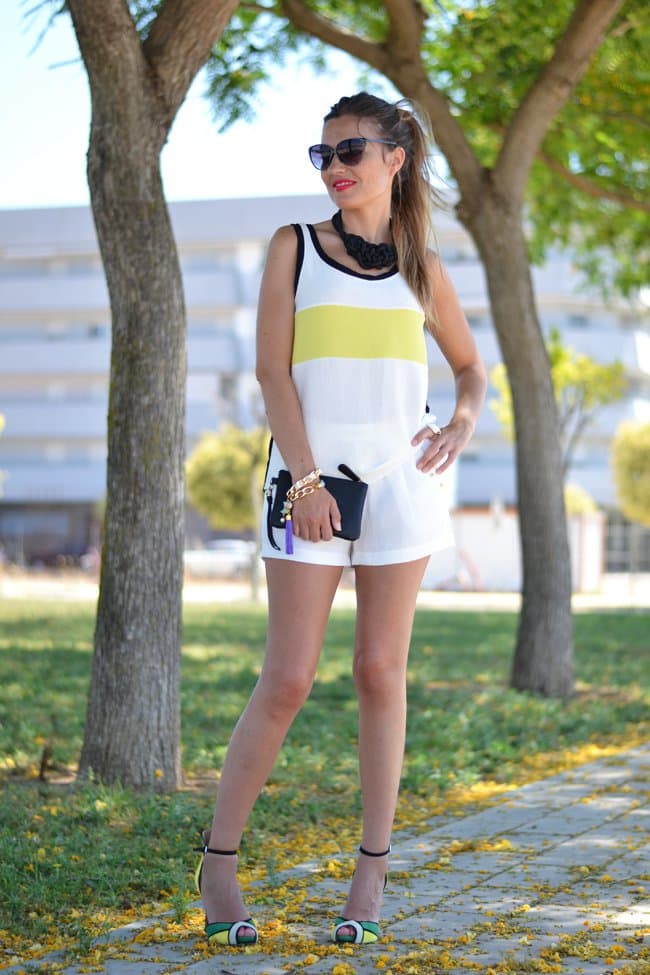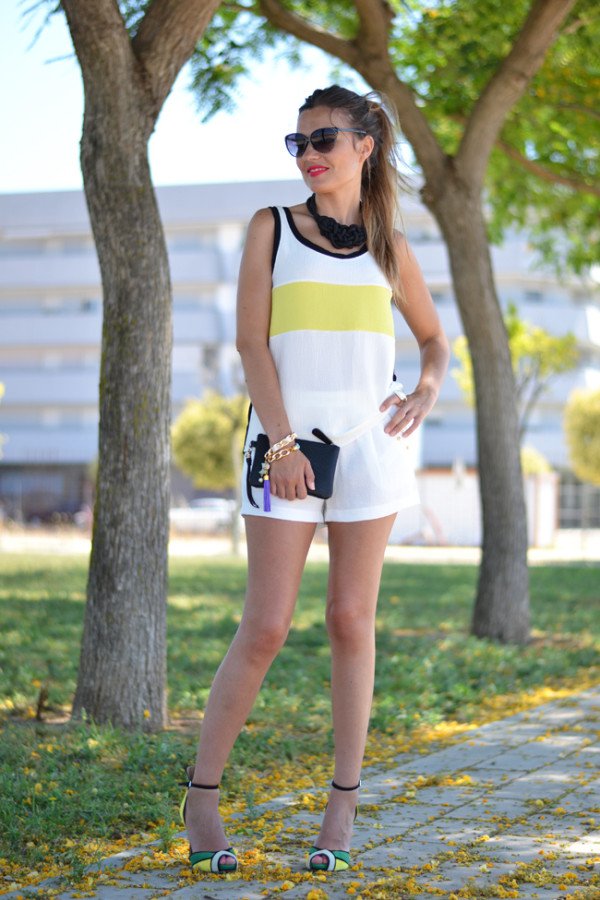 source
Although long shorts are having their biggest fashion moment ever this season, don't forget the good old cutoffs. Let us inspire you with some different shorts outfits that you will definitely fall in love with. They include different types of shorts from denim cutoffs to shorts suits. This year, forget about the pants and miniskirts. Give shorts a chance to make you shine wherever you appear. In the article below learn how to style shorts with silk camisoles or how to mix denim shorts with tailored blazers. For chill and stylish moments, don't miss the following fashion rules on how to style shorts in the best way possible.
Fashion warning: After this post, you may never want to wear pants again.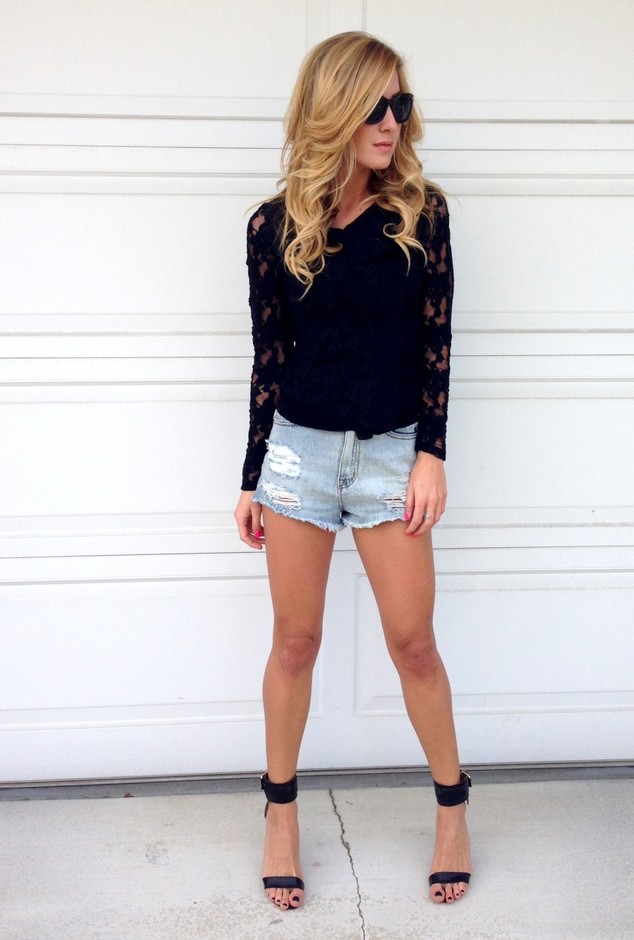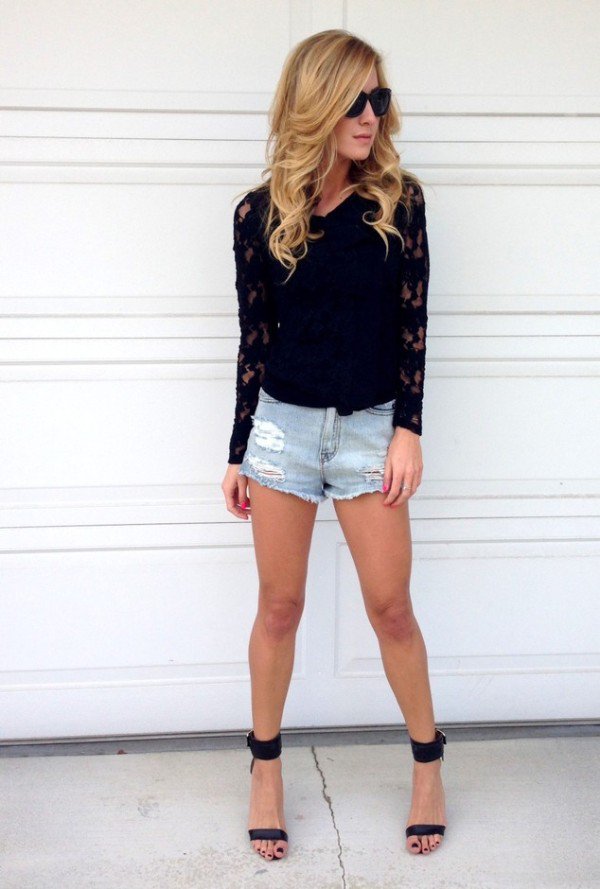 source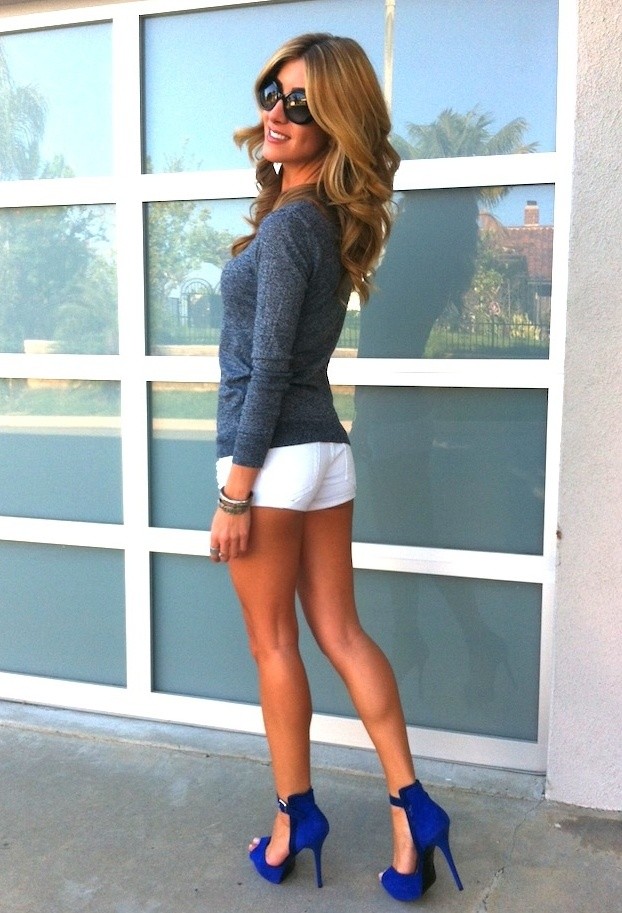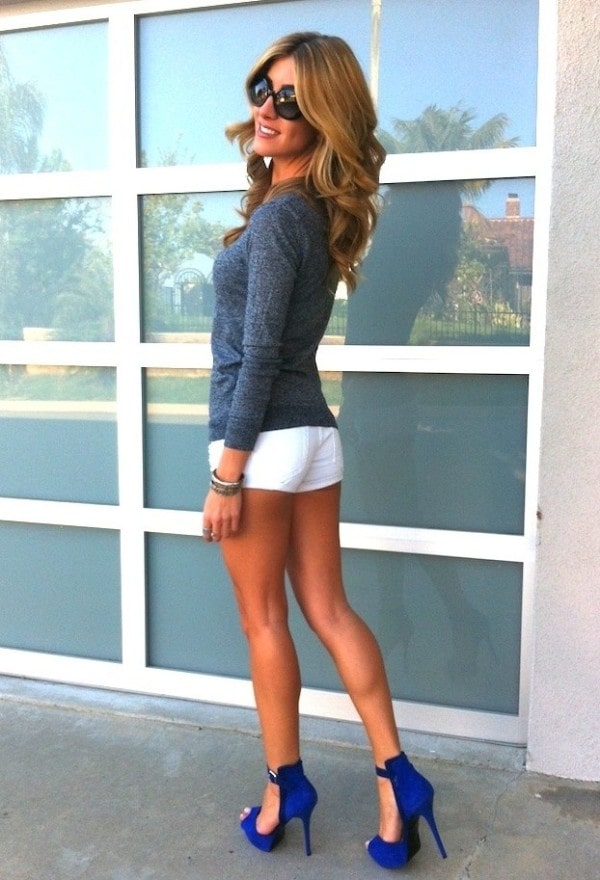 source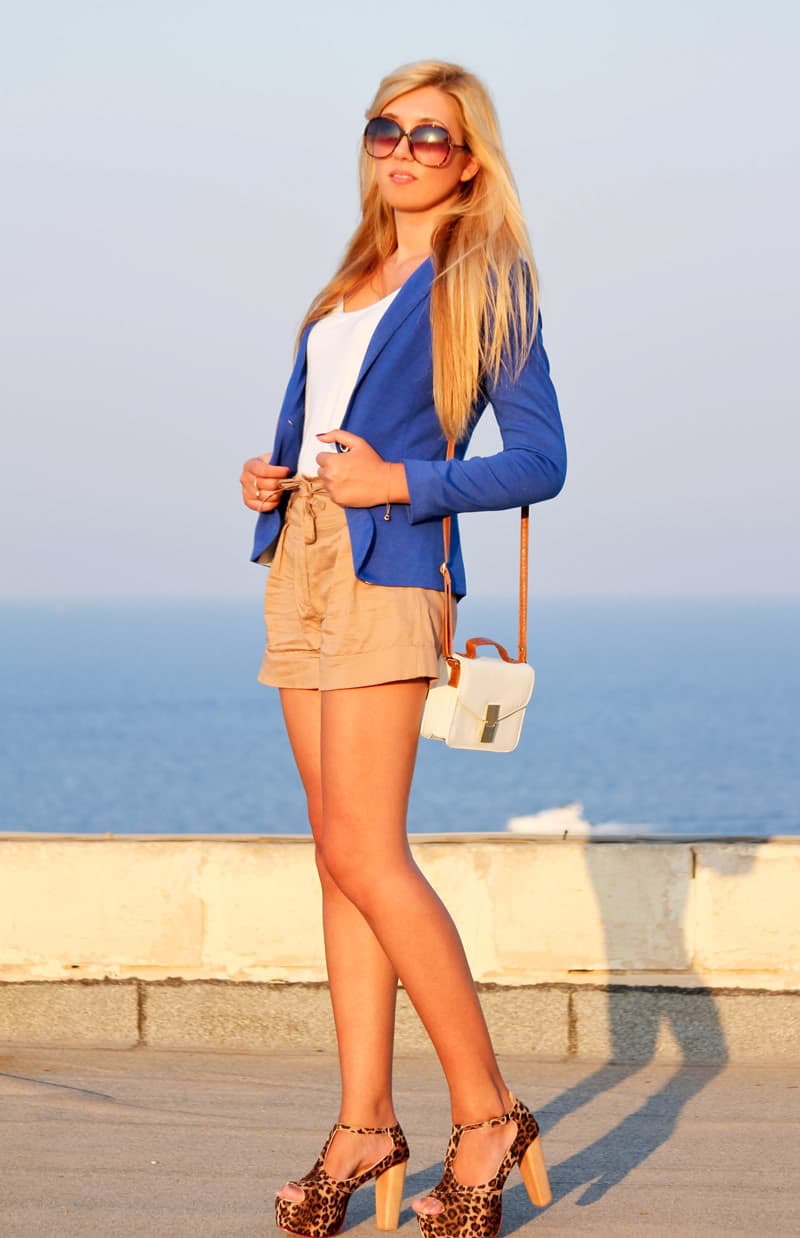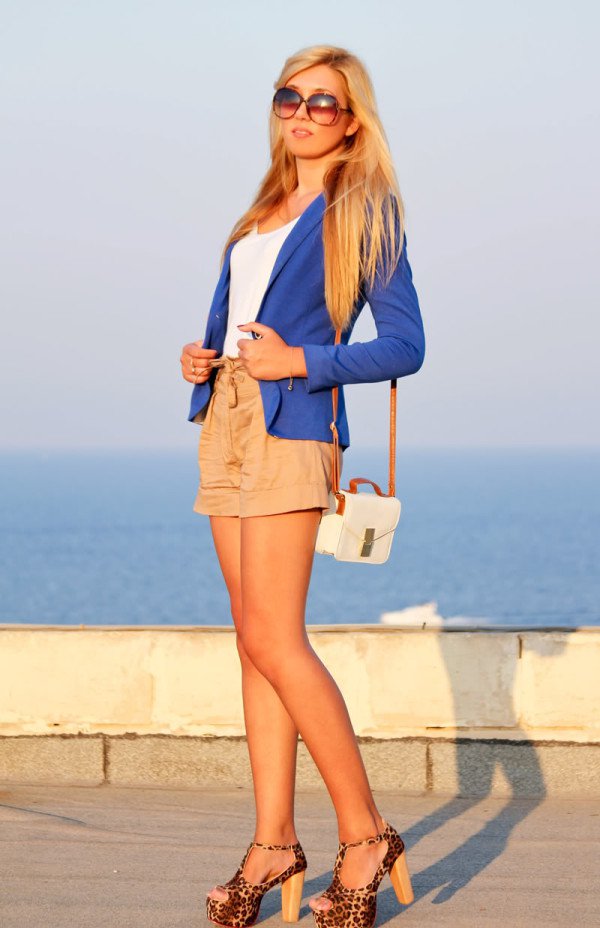 source
Denim shorts
Women are simply obsessed with denim pieces. When it comes to summer, their most favorite denim pieces are definitely shorts. They are casual enough to pair perfectly with any outfit you style. How to style shorts, especially denim ones as a professional? Wear your denim shorts with a printed T-shirt when the sun is up in the sky. Or, combine them with a fall sweater when the night temperatures start to fall down. Whichever way you choose, you can be sure that the ending result will be simply stunning.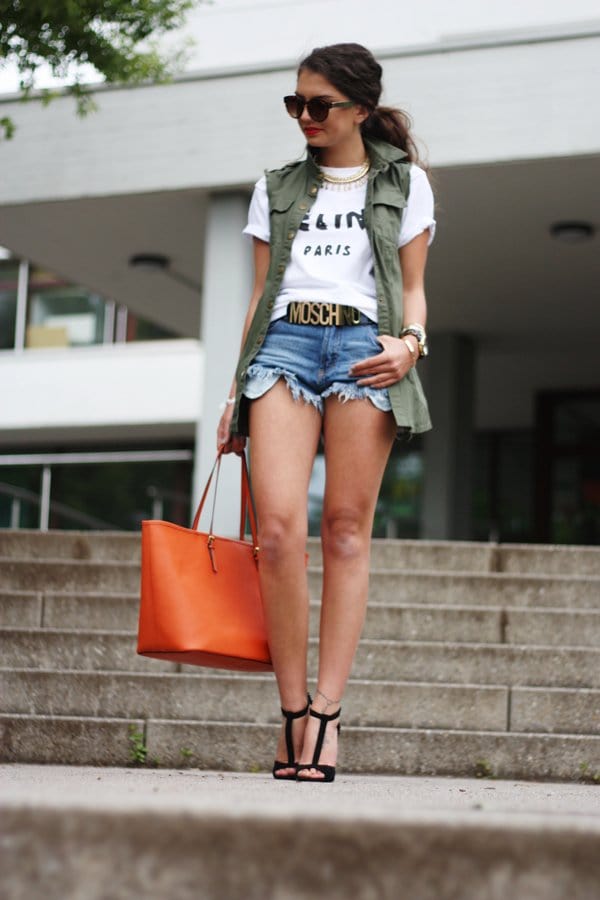 source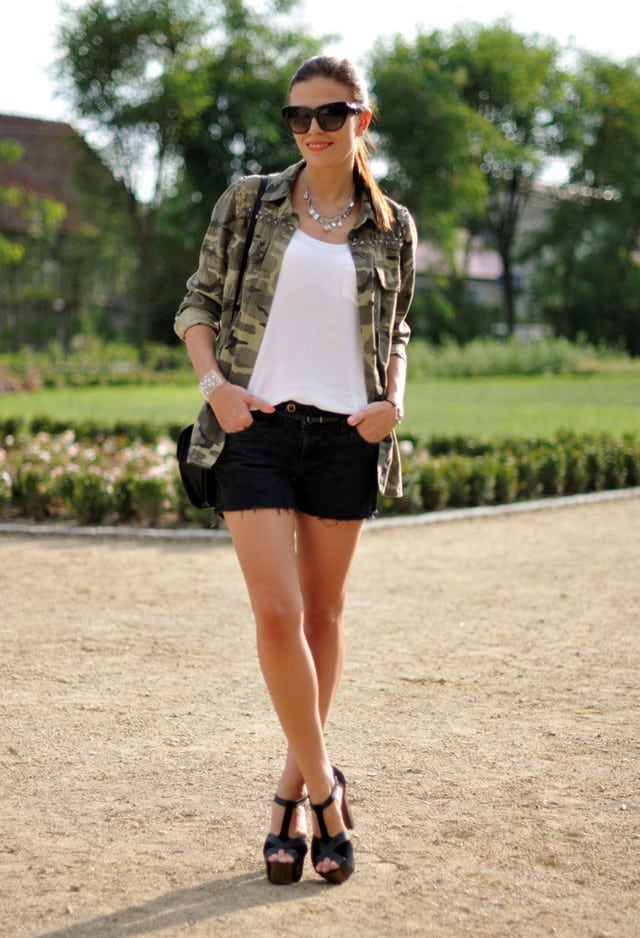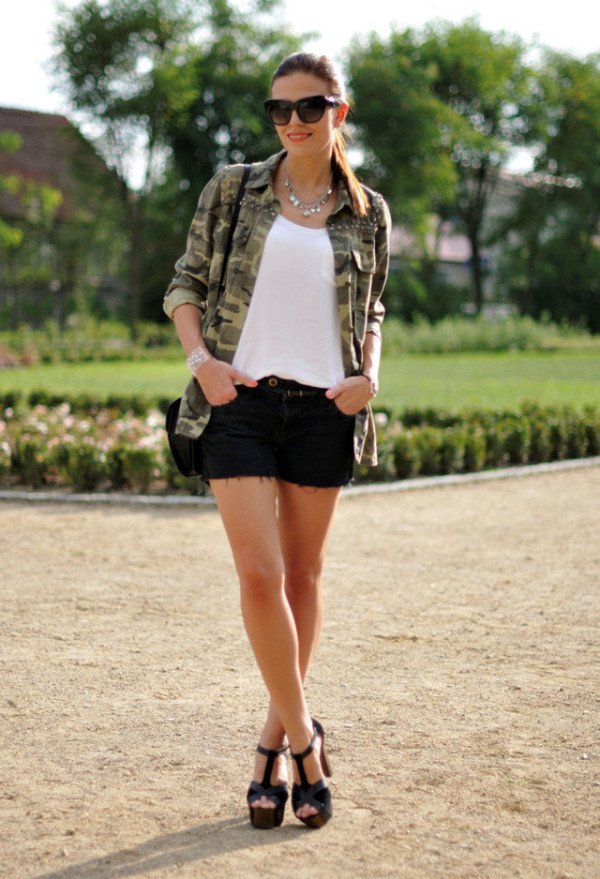 source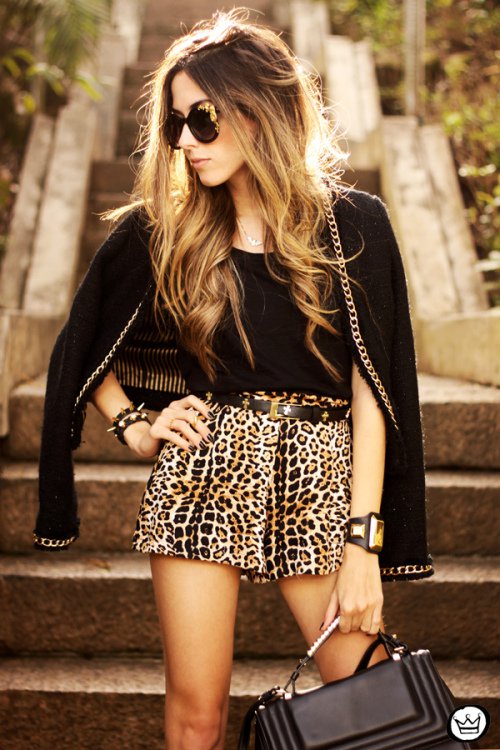 source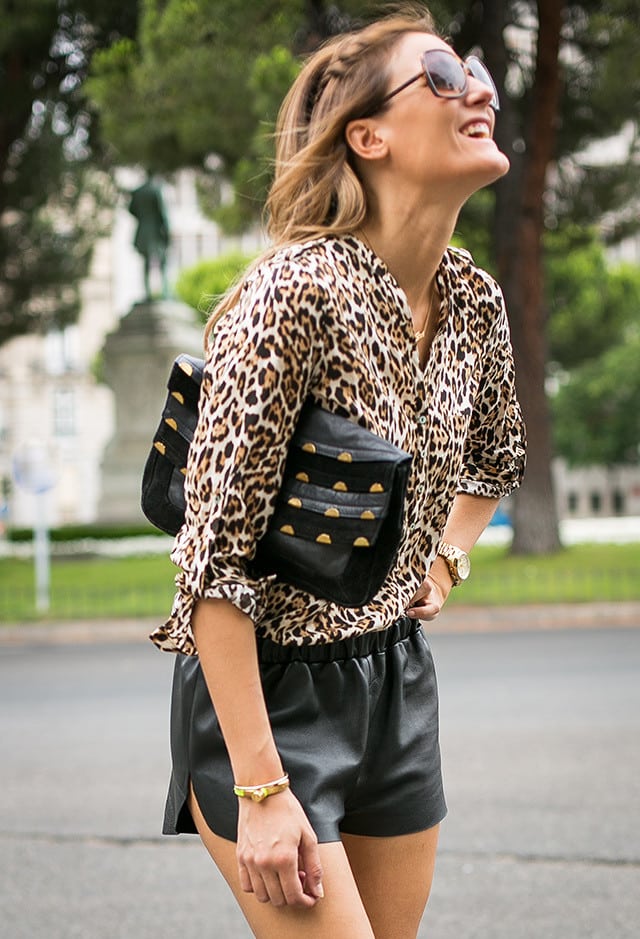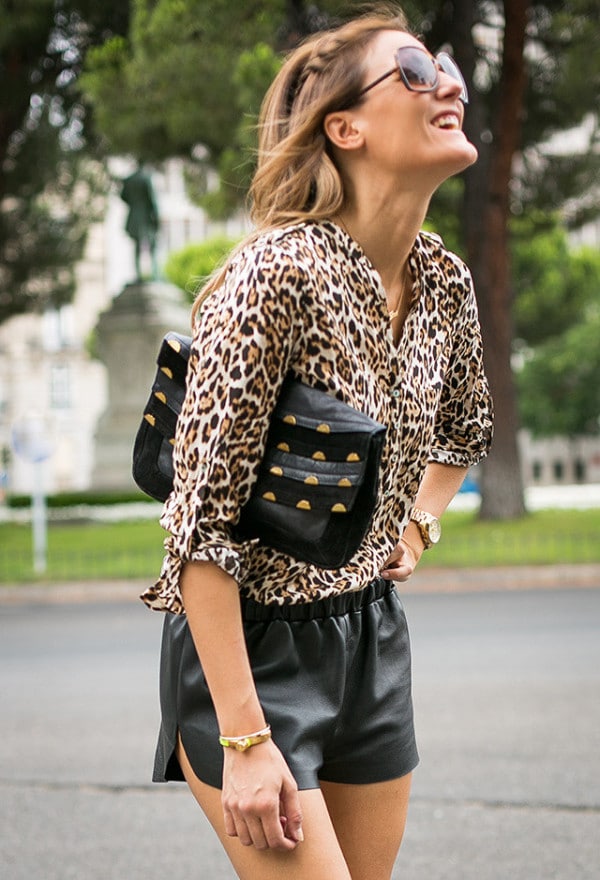 source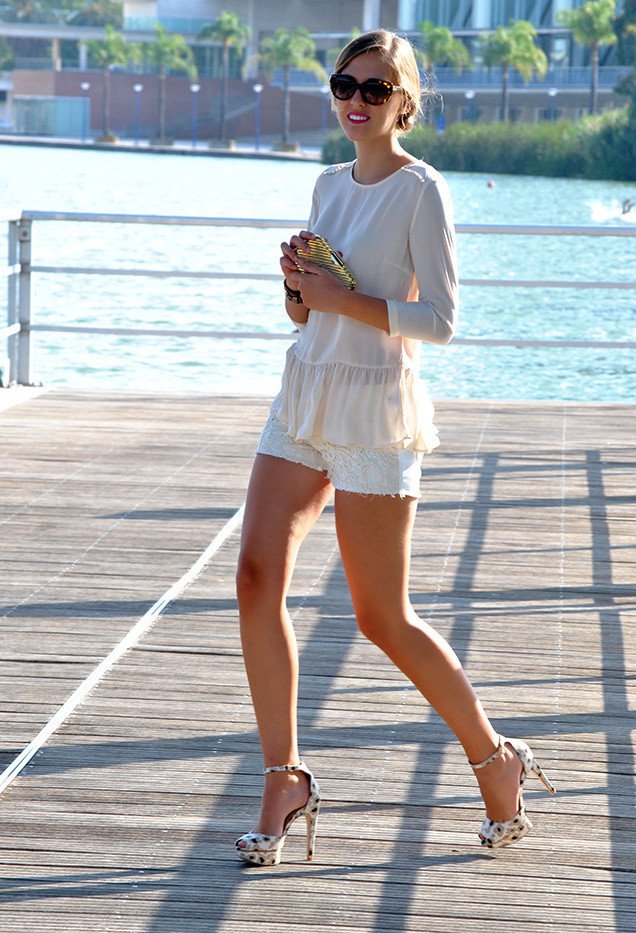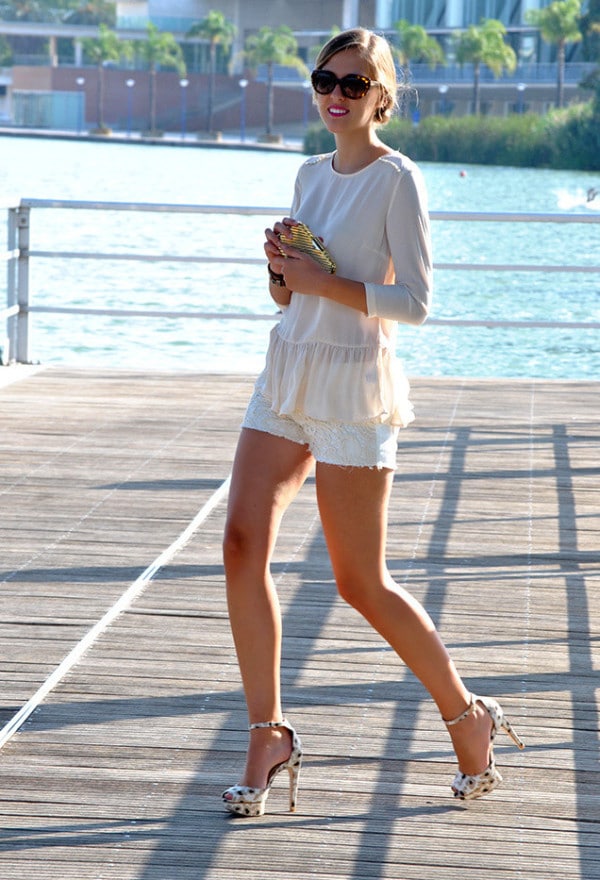 source
The cutoff denim shorts
Cutoff denim shorts are the biggest hit among your girls. They are so stylish and casual; that you can wear them with absolutely everything from a crop top, to a shirt, to a sweater. For cooler summer nights, layer up your cutoff denim shorts with a cozy pullover. In order to style shorts as a pro, don't forget the accessories. Bring your crossbody bag with you. Add your sneaker to finish the casual look. This outfit may be your perfect choice for long night parties along the beach, where the weather knows to be cooler.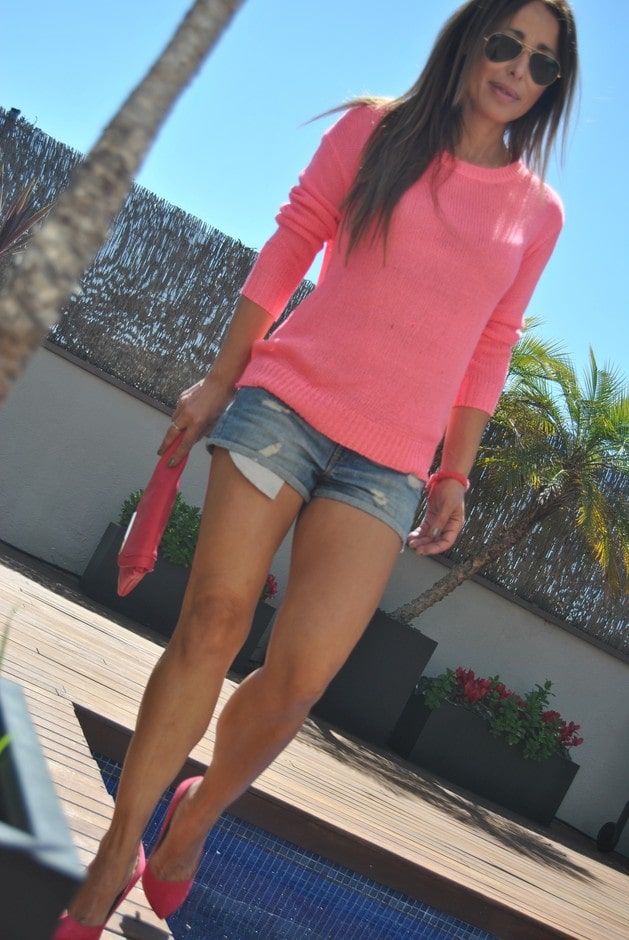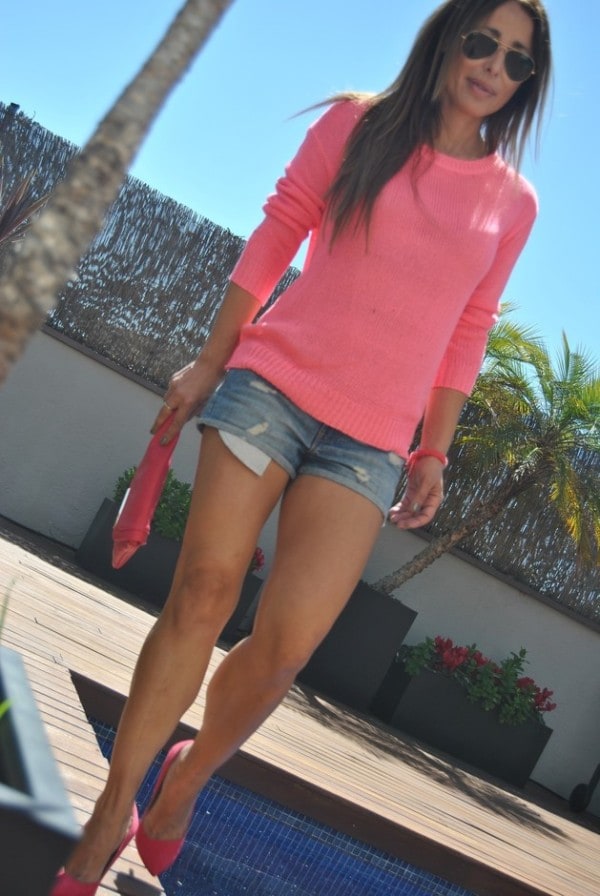 source
Suit shorts
For a more formal, but still summer look choose a shorts suit. There is definitely no better way to make a statement than to wear a bold coordinating suit. Choose a bold pink or orange suit if you want to impress everybody around you. These two colors give you a dramatic yet sweet look. If you still don't dare to go that bold, then stick to neutral to the timeless black and white combination.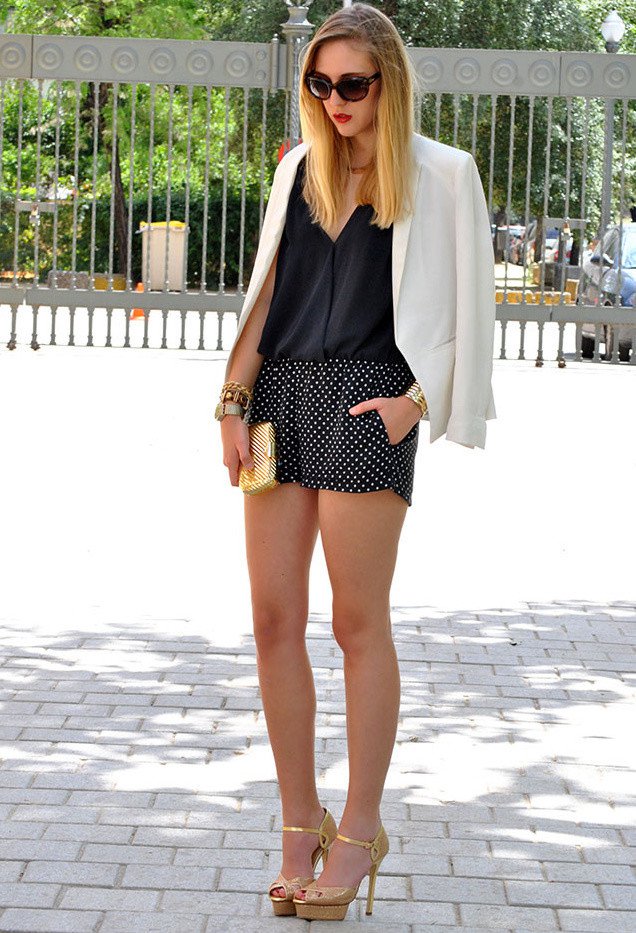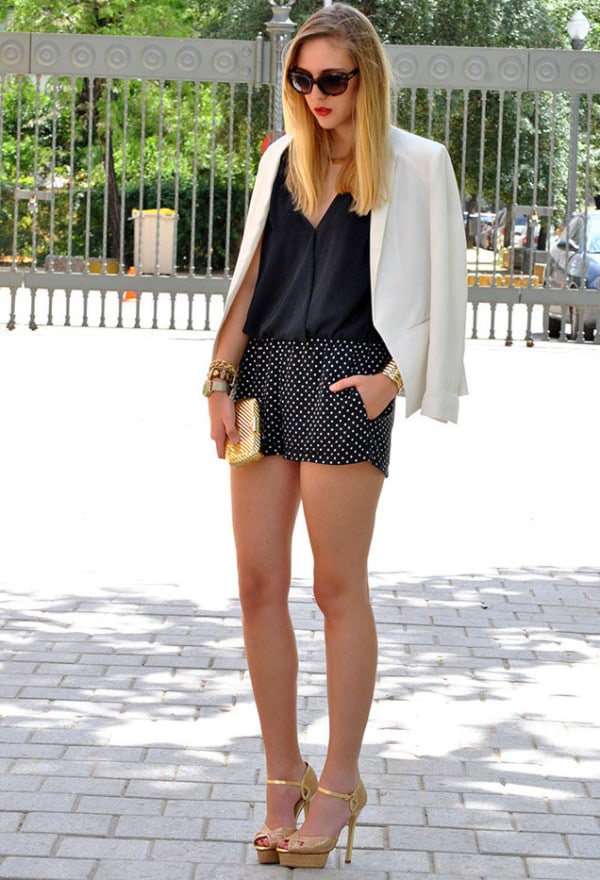 source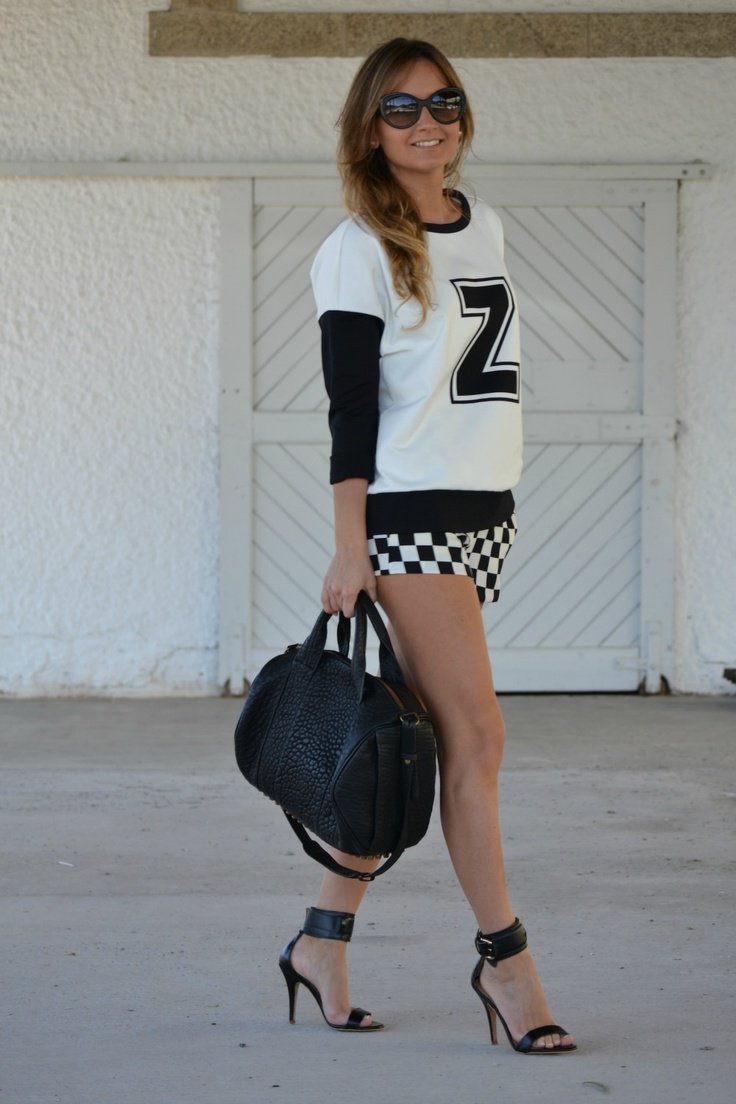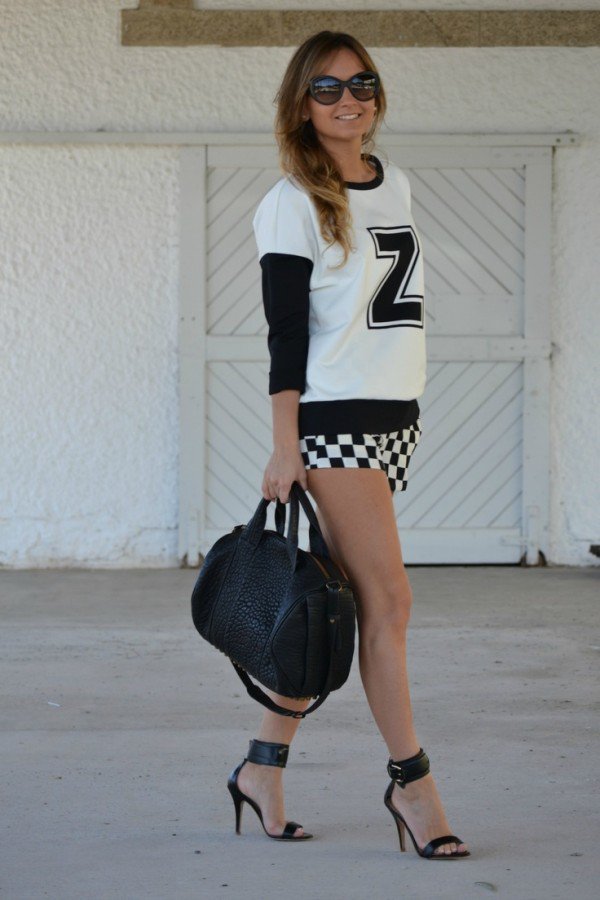 source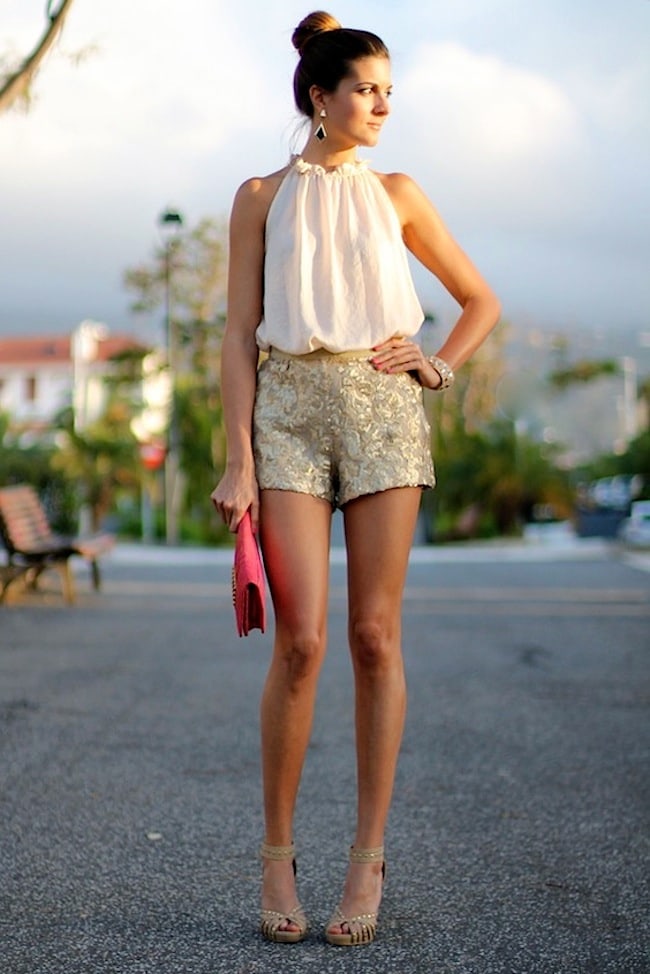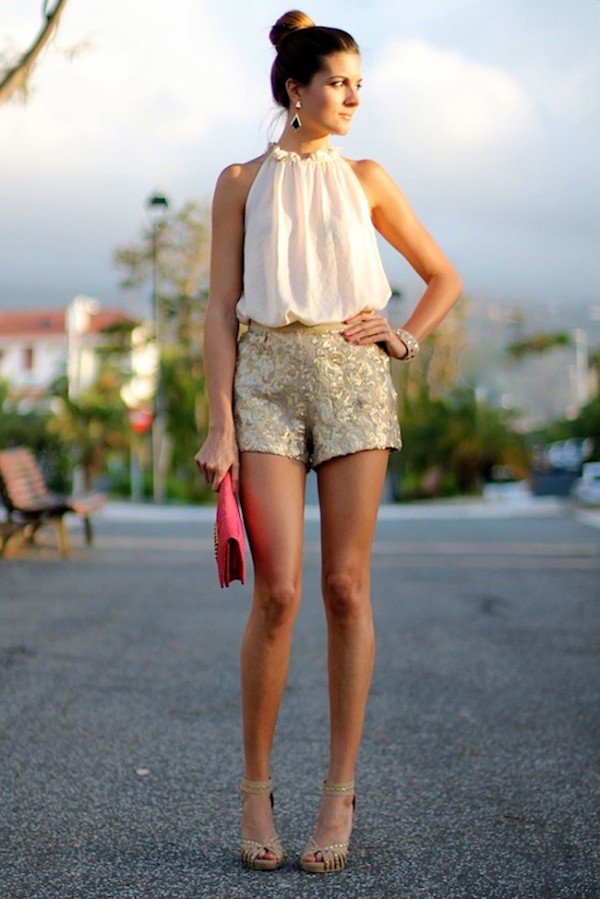 source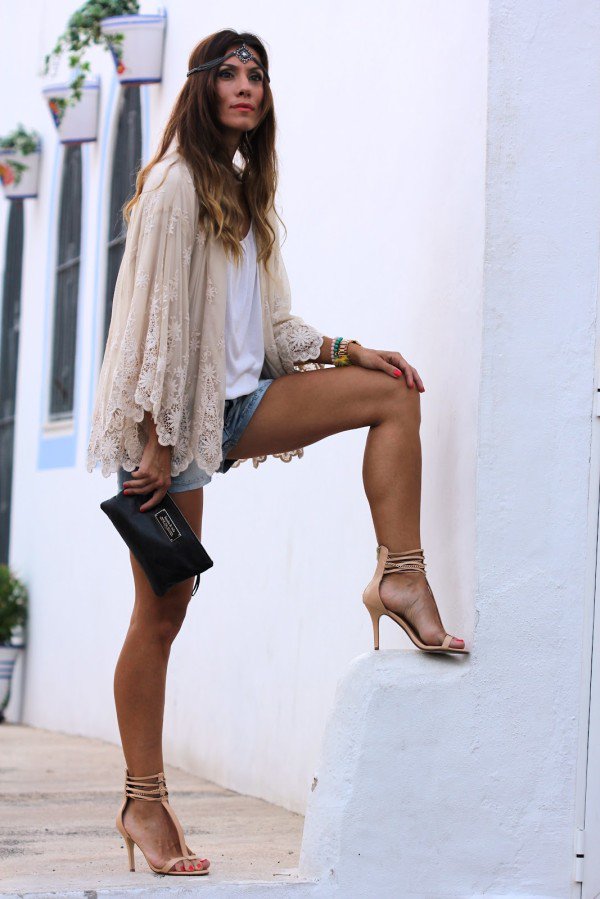 source
Belted tie-dyed linen shorts
If your concept of summer is all about splashes of colors, then why don't you insert many different colors in your shorts. You can choose some tie-dye shorts with belts colored in many colors from the rainbow palette. Pink and white would be just a perfect combination if you want to look soft and romantic. If you prefer a wilder look, then dark and bold colors are just the right choice. Add a bikini top and sandals to complete your summer look.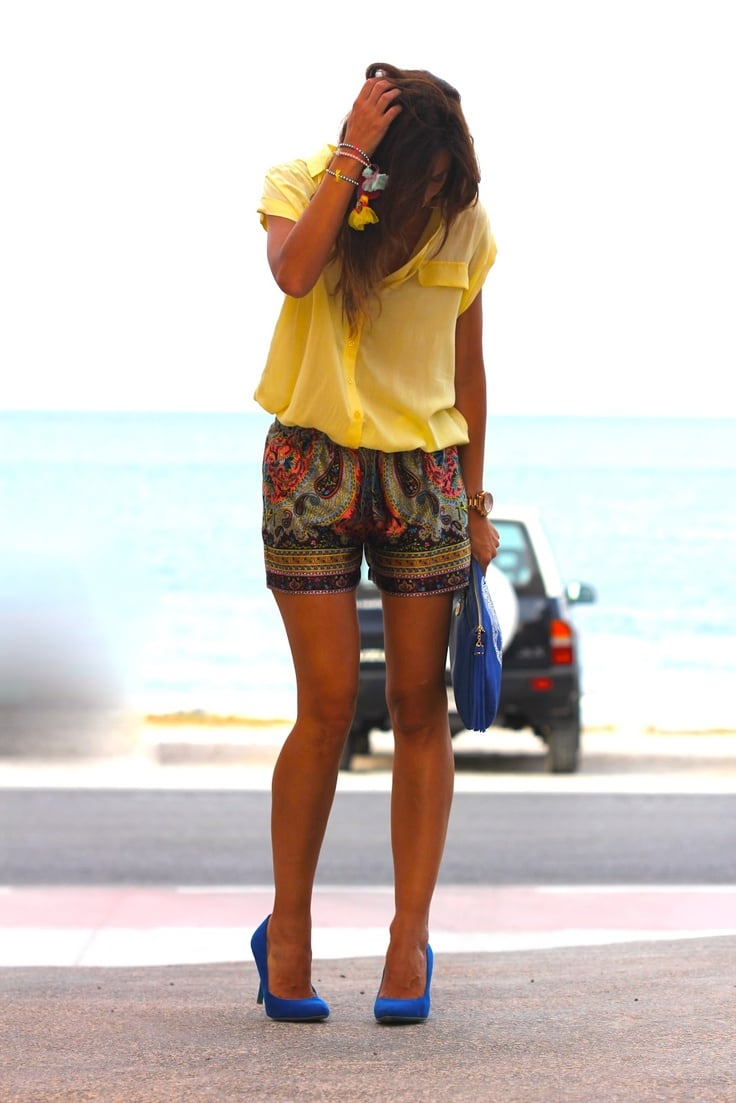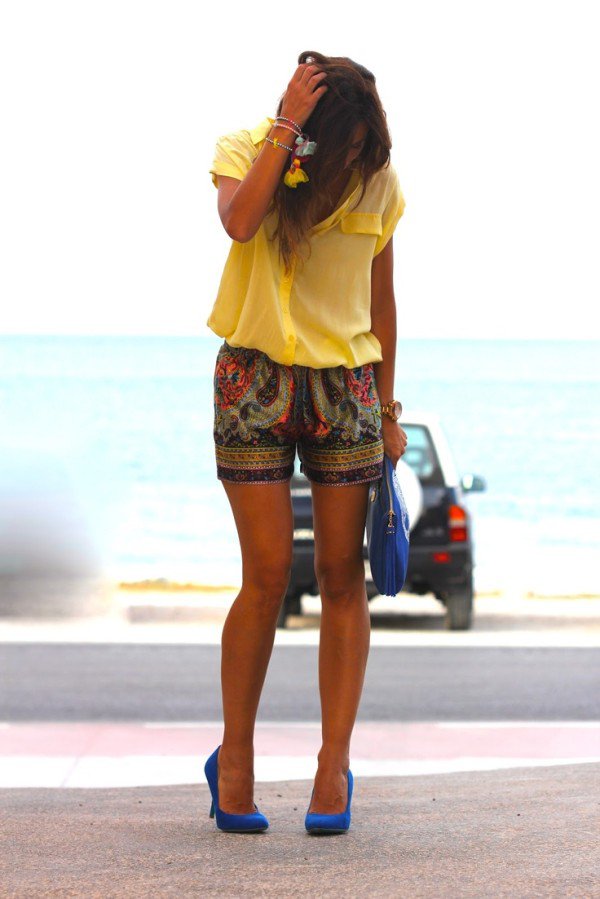 source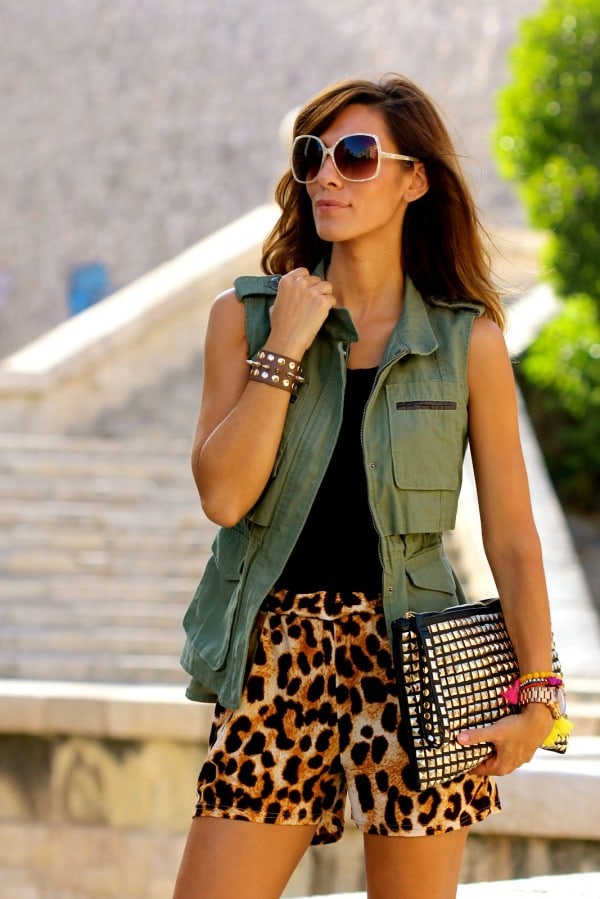 source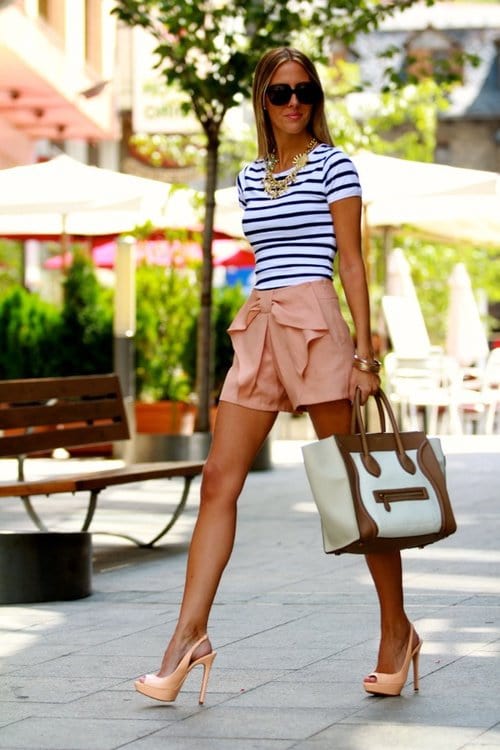 source
Pleated shorts in brushing up
These are definitely the perfect pair of vacation shorts for any modern woman. Combine them with a classic collared shirt. This is all you need to style the perfect shorts outfits ever. You will look absolutely stunning wearing your platted shorts walking down the beach or drinking delicious summer cocktails in some beach bar.
source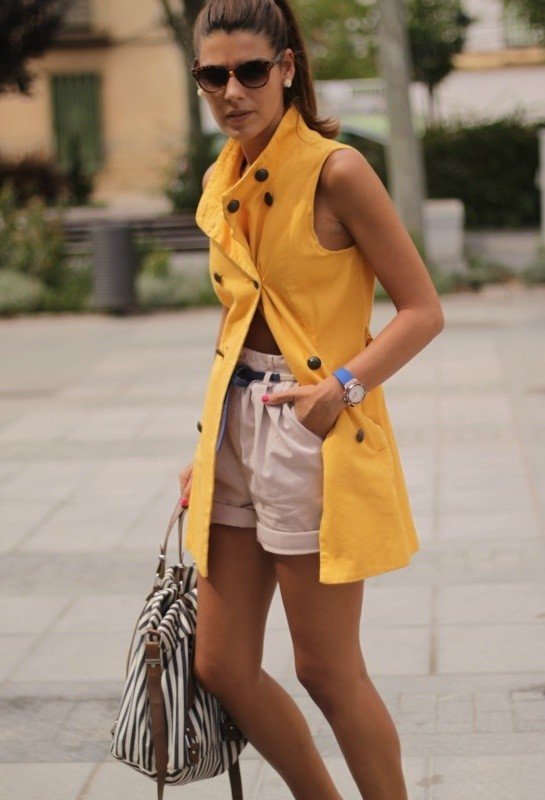 source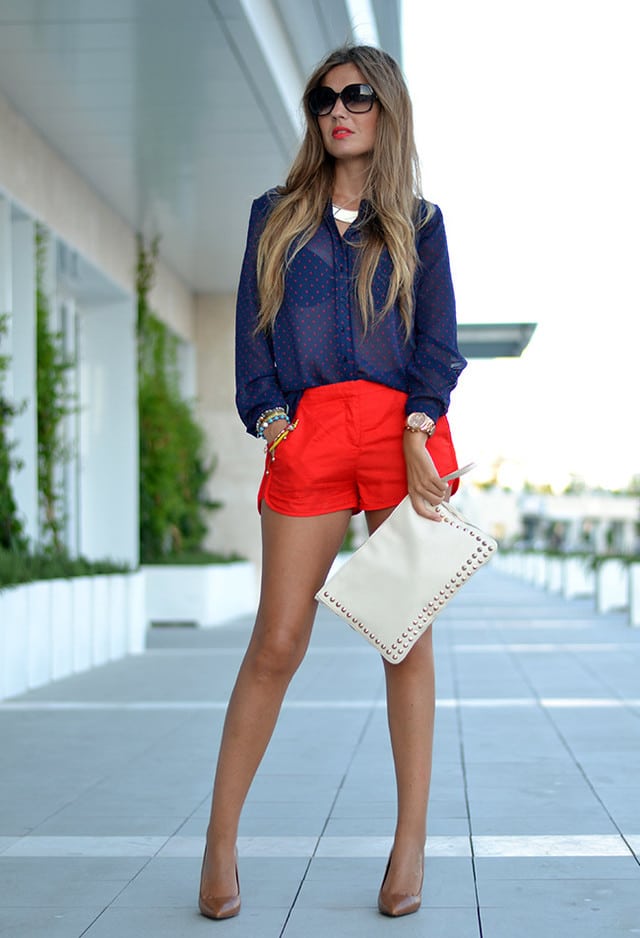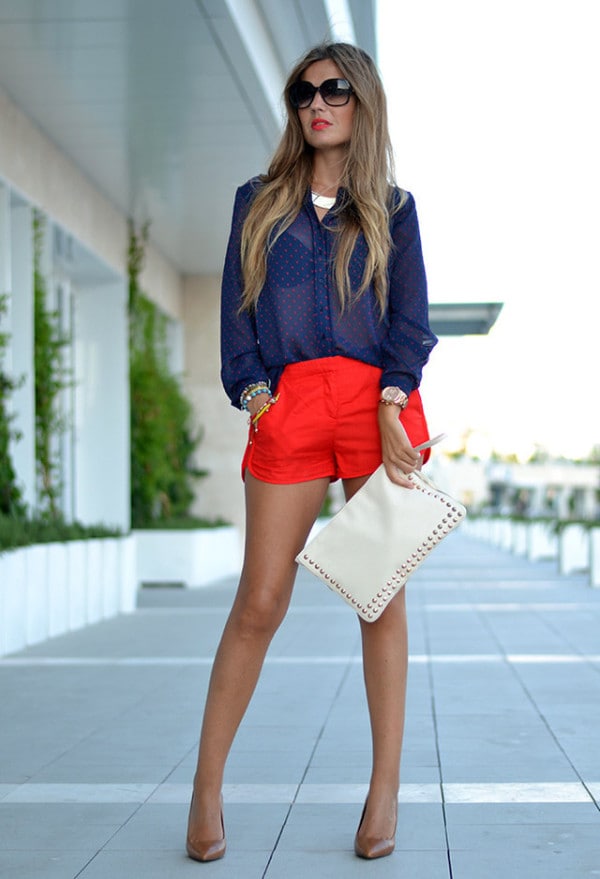 source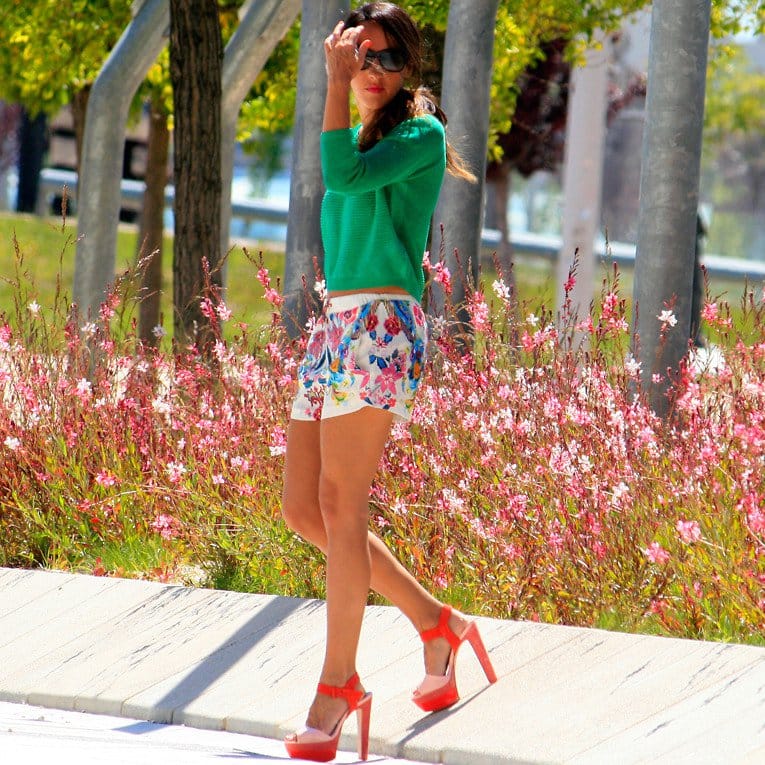 source
Bike shorts
Stop hating on bike shorts. They are having their fashion moment right now, and you can see many modern and trendy women wearing them. We have already shared many stylish ways on how to wear bike shorts with you previously. Don't miss to re-read them and get inspired on how to style shorts that are a total hit for the upcoming summer. Combine them with cropped sweatshirts and sneakers for a more casual look. Or, wear them with a blazer and belt over the waist for a more elegant look.
source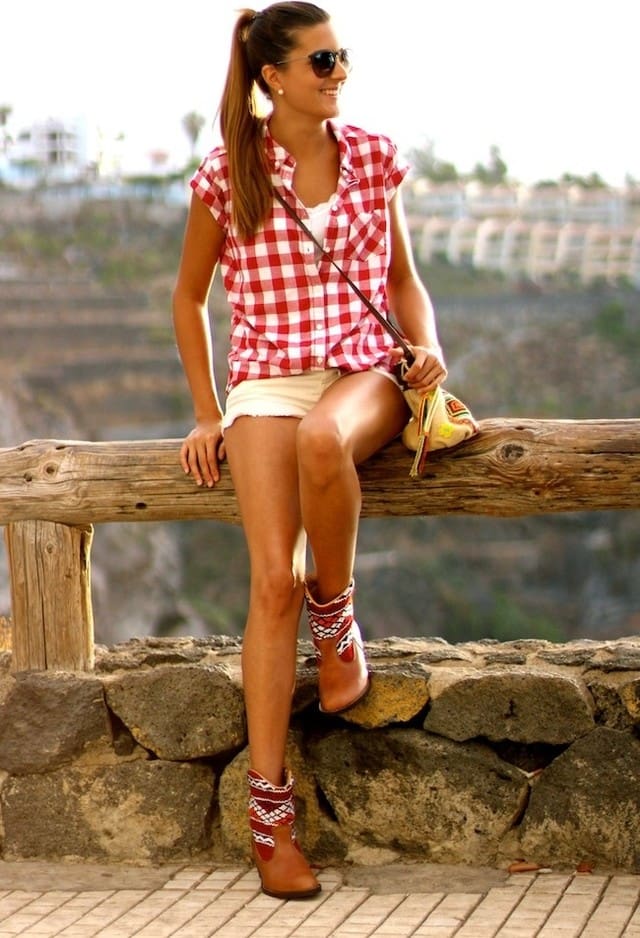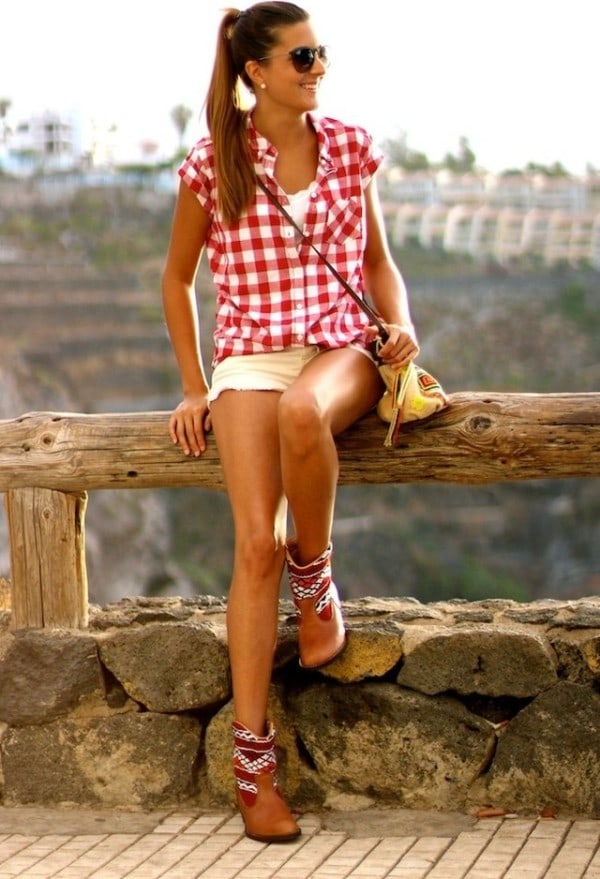 source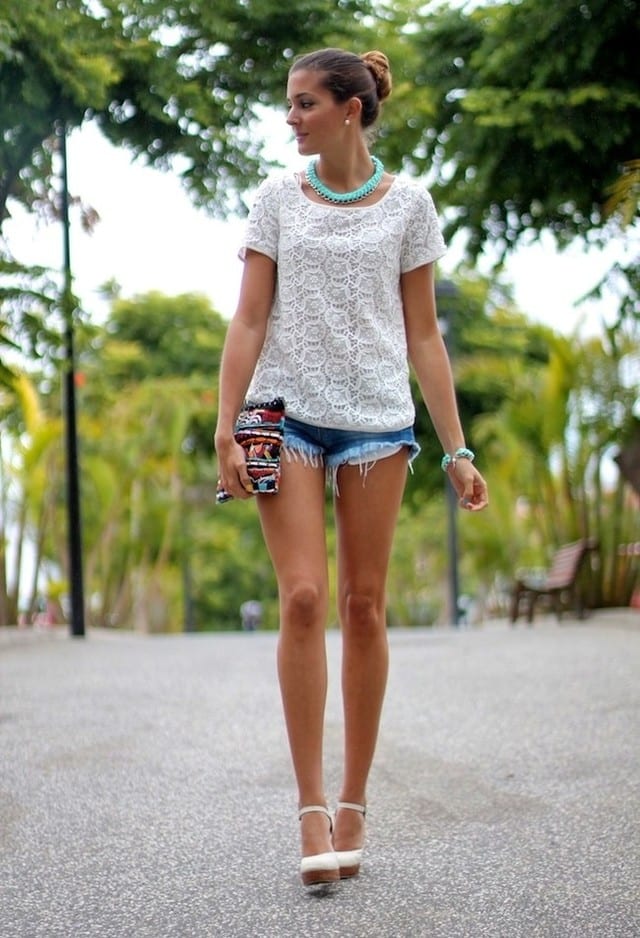 source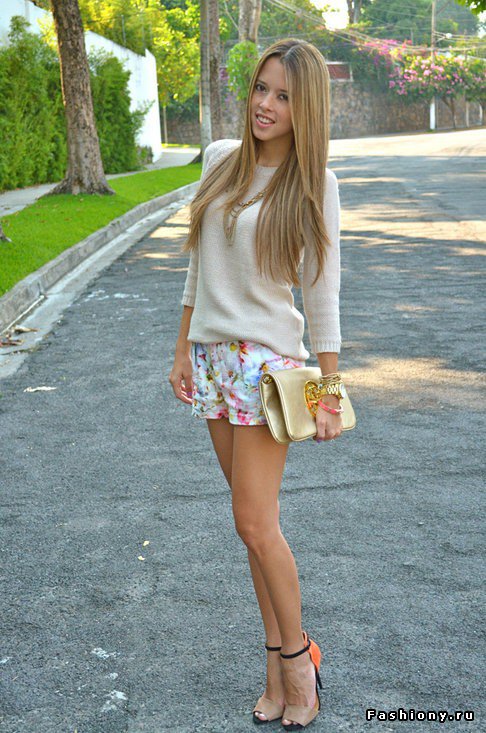 source
Which is your most favorite way to style shorts this summer? We hope that the gallery above was inspiring enough for you. copy the looks that best fit your personal style and those ones that made the biggest impression on you.