Floral prints are among the most favorites for modern women. They are the perfect way to create feminine outfits no matter the season. In All For Fashion Design, we are going to share with you some of the best tips that can help you style floral prints for different occasions. Add sparkle to your look by following the modern floral patterns trend right now. Don't miss learning how to incorporate floral prints into your everyday clothing in many ways from colorful and bold to simple and elegant. Are you ready? Let's begin!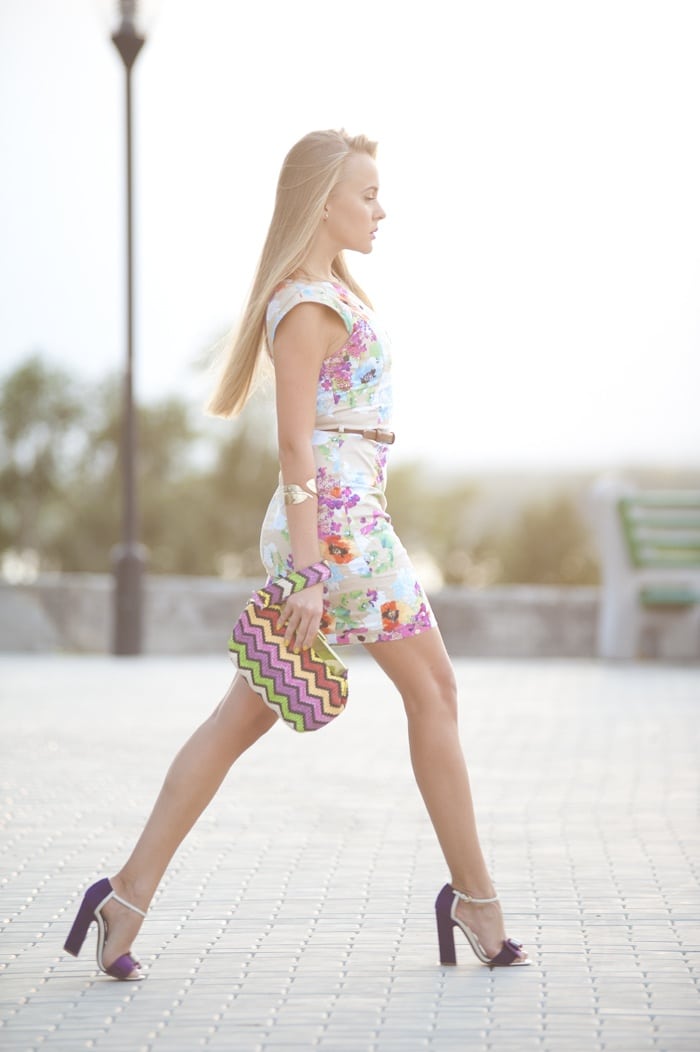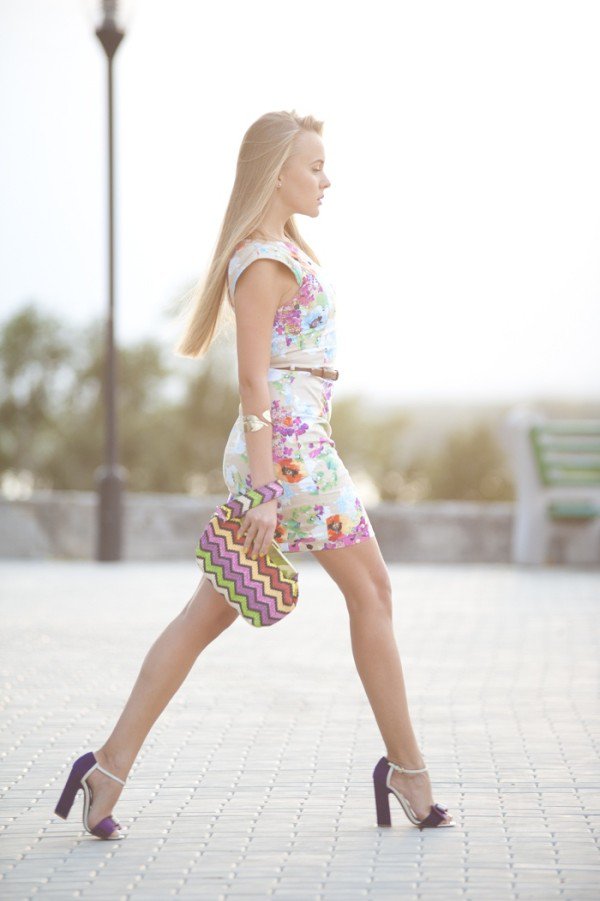 source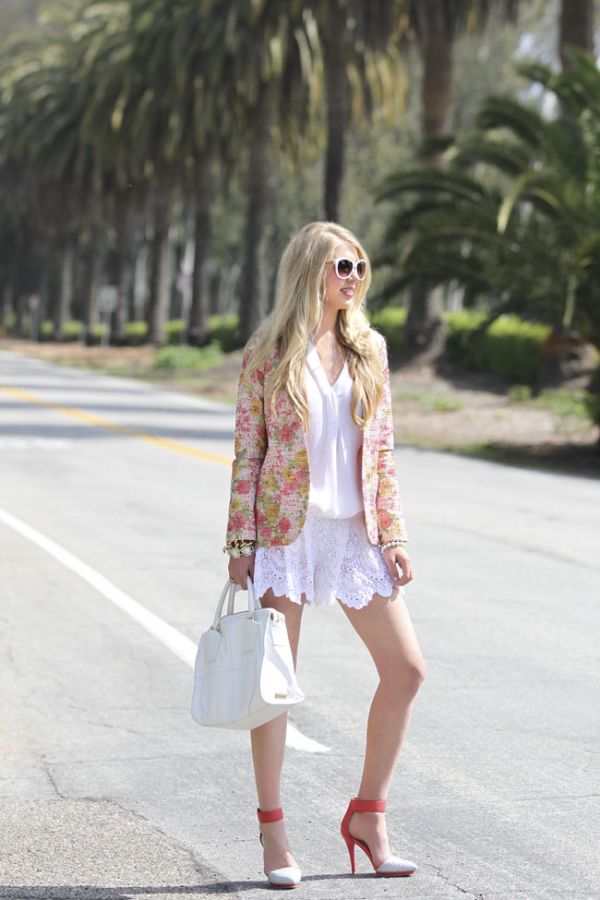 source
Floral prints for the office
Floral prints may not seem the most appropriate office wear ever. But, if you style them the right way they could help you style formal and elegant office outfits. When choosing floral patterns for work wear we recommend you to go for minimal silhouettes and elegant prints. Style nice muted floral sheath dress with a leather belt, or some longline blazer with a nice pair of heels. A floral skirt could be a perfect way to hit at your workplace, especially during summer.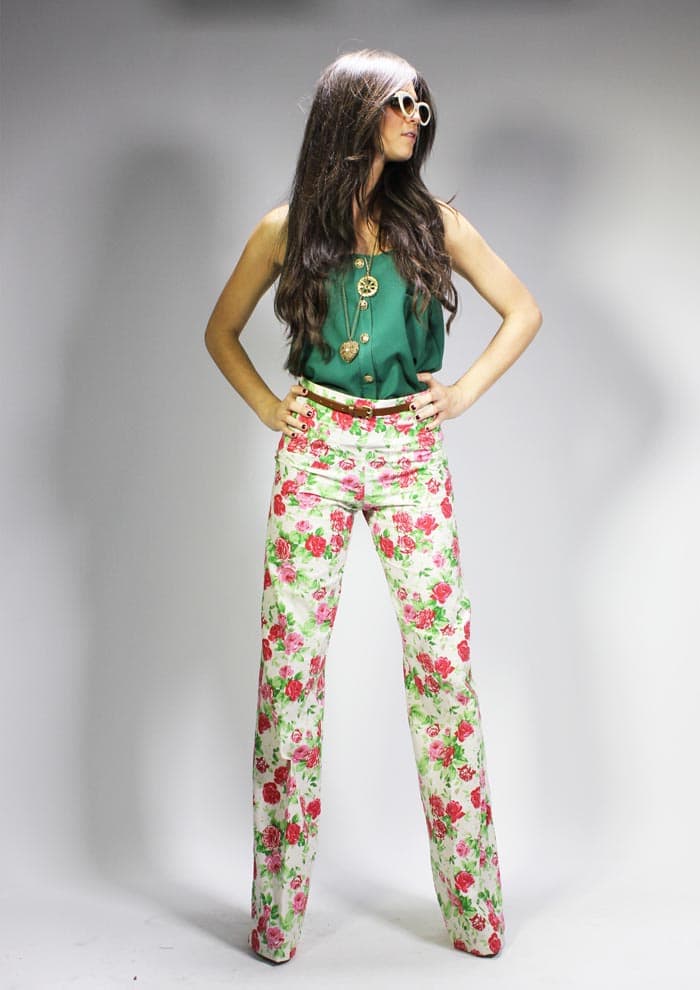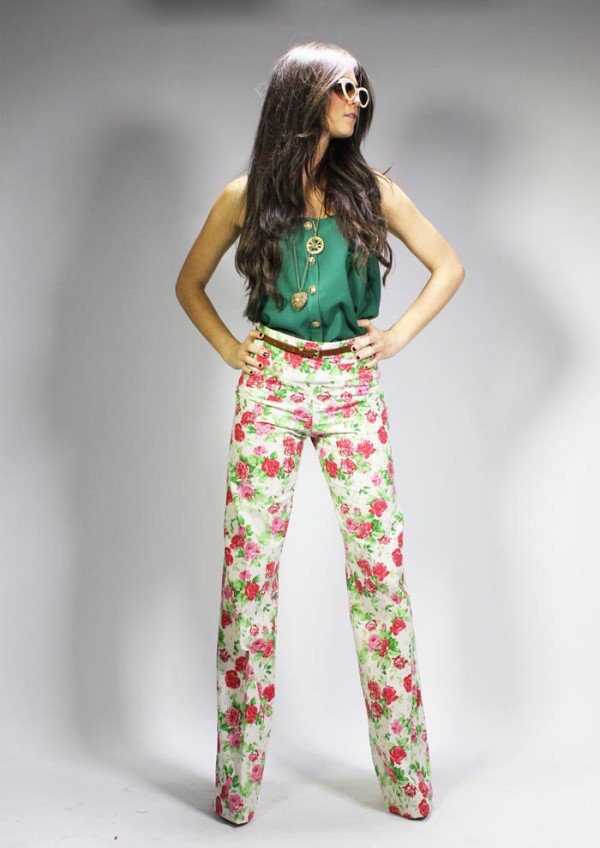 source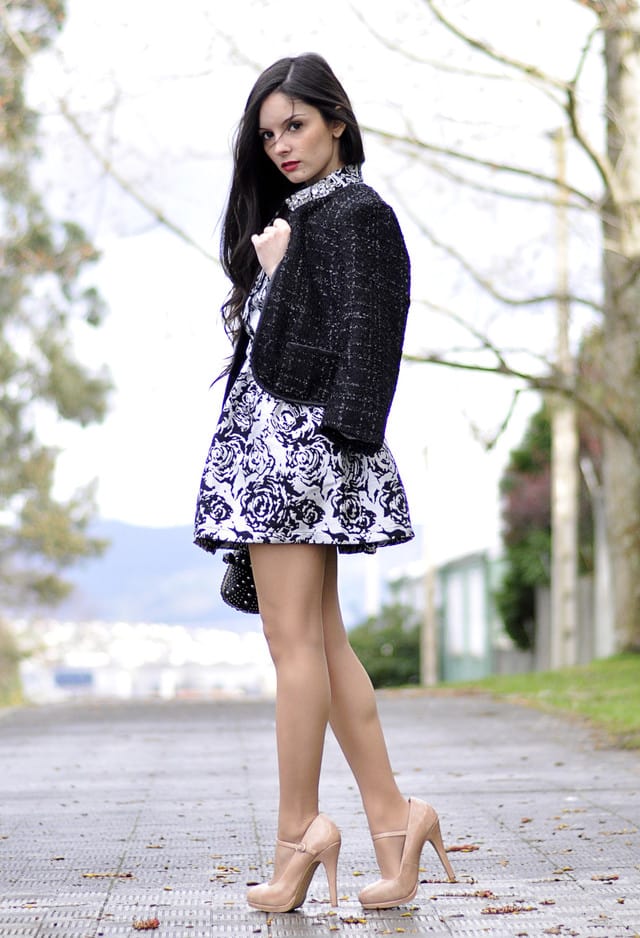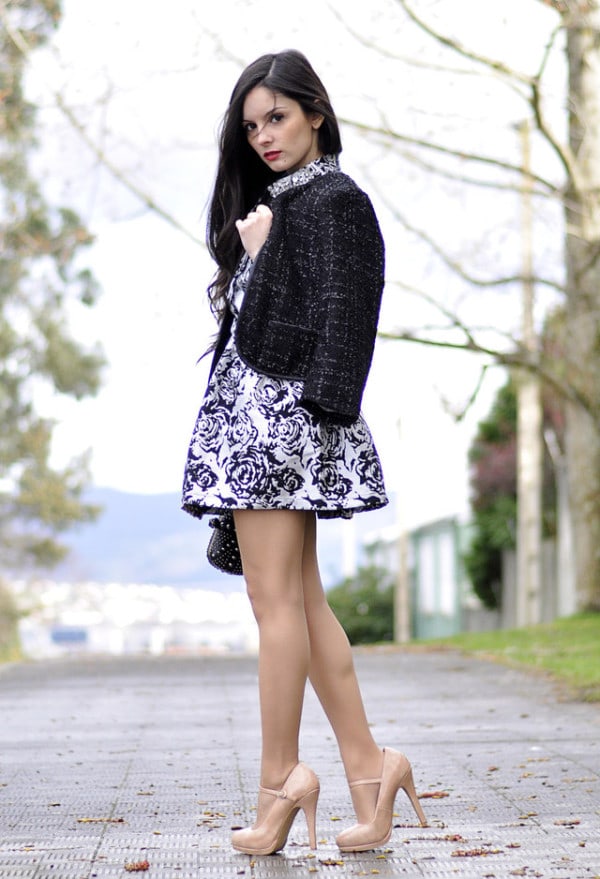 source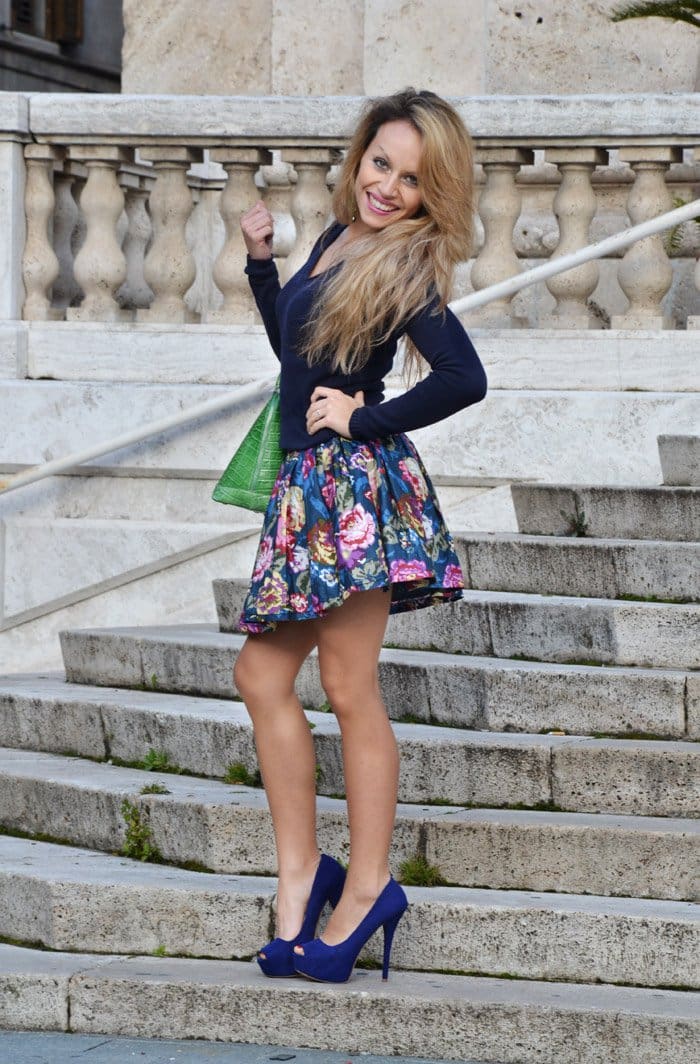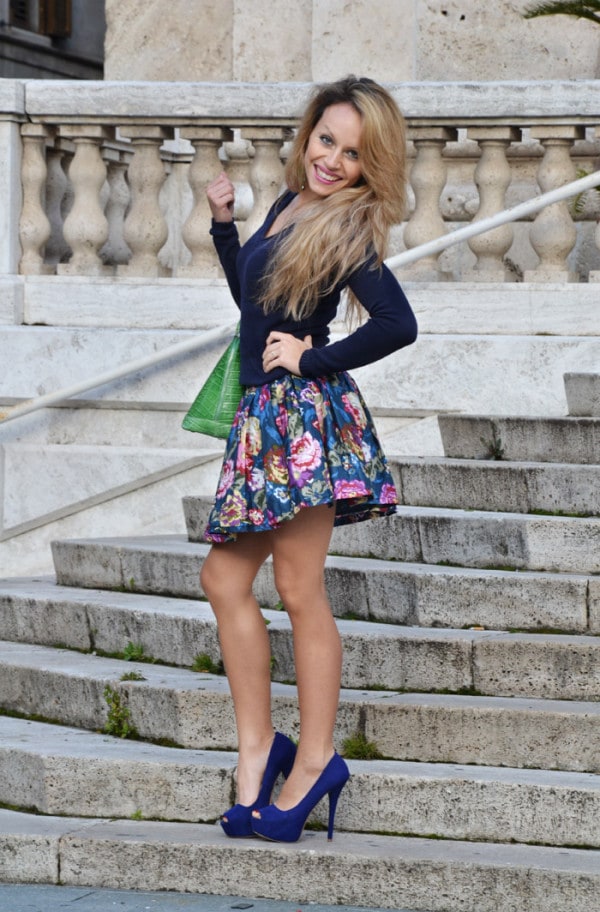 source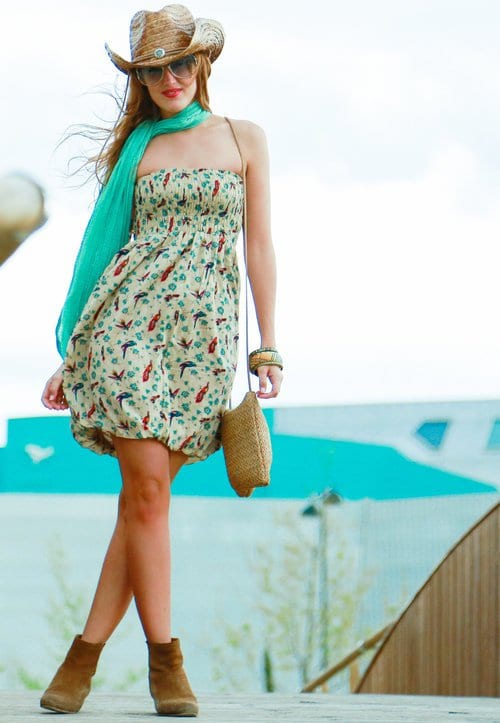 source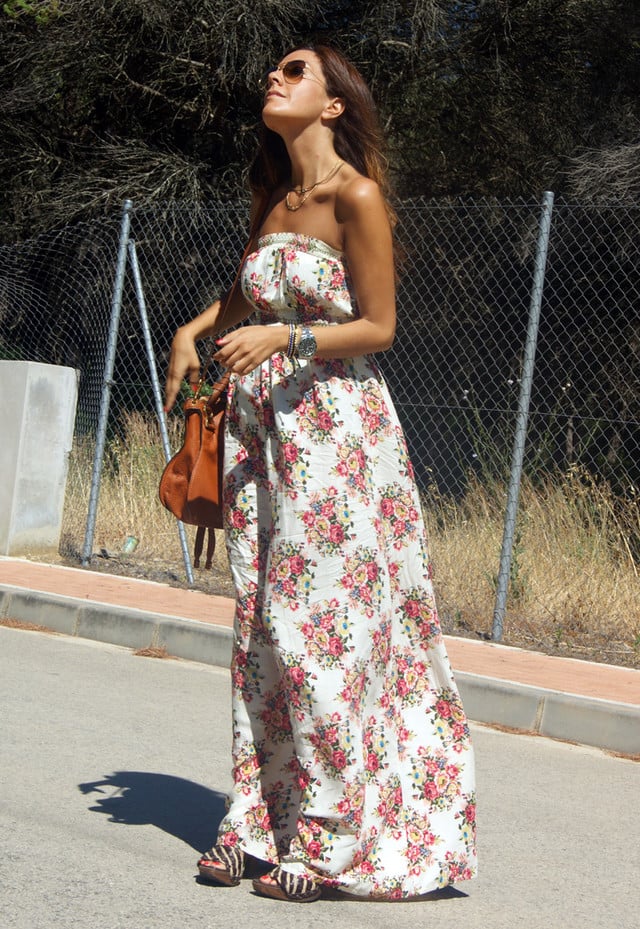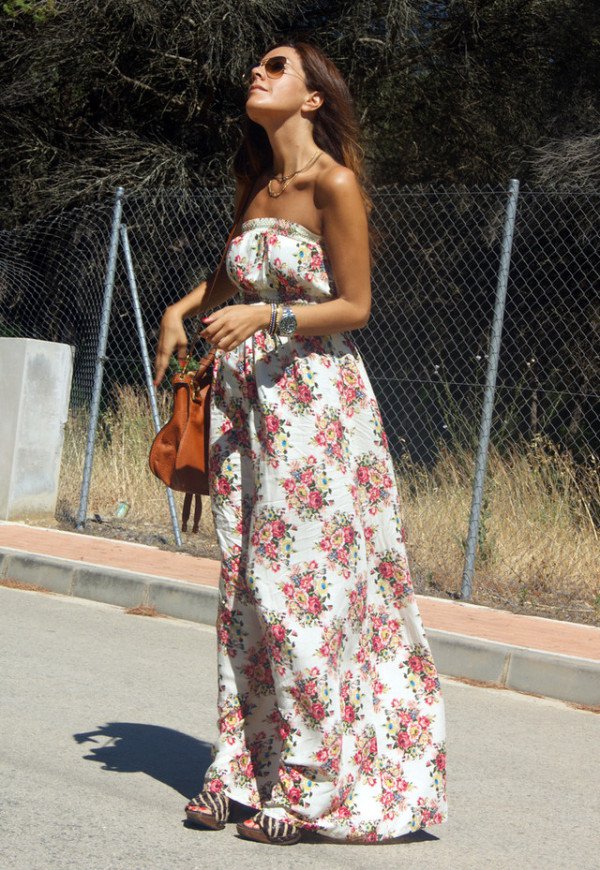 source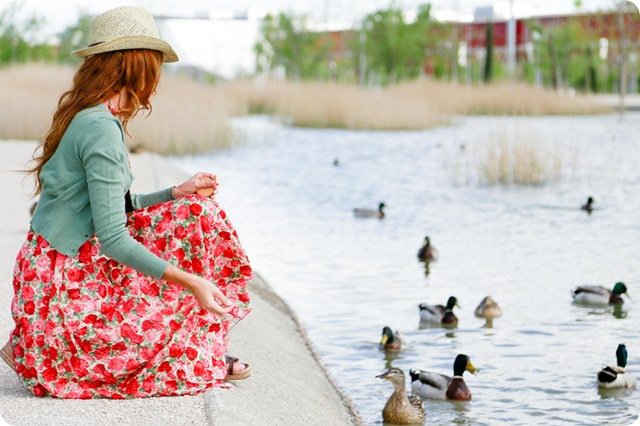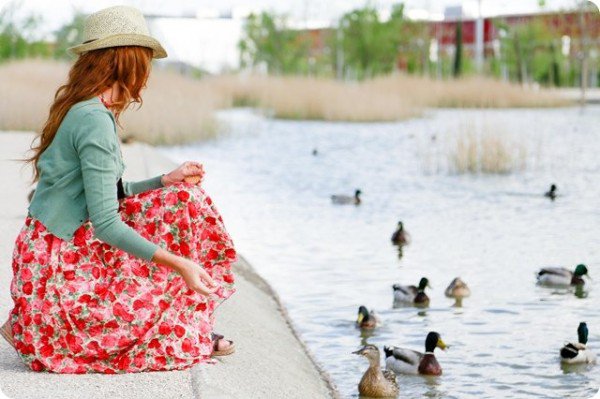 source
How to style floral outfit for a picnic
Picnics are very popular during the warm spring and summer seasons. No matter if you have chosen the beach or the park as your picnic destination, you can always style some floral printed outfits and look amazing. The outfit will perfectly fit the environment around you. How to choose the right floral prints picnic outfit? Choose something that will keep you comfortable such as some linen pants and floral blouse, or floral shorts and a basic t-shirt.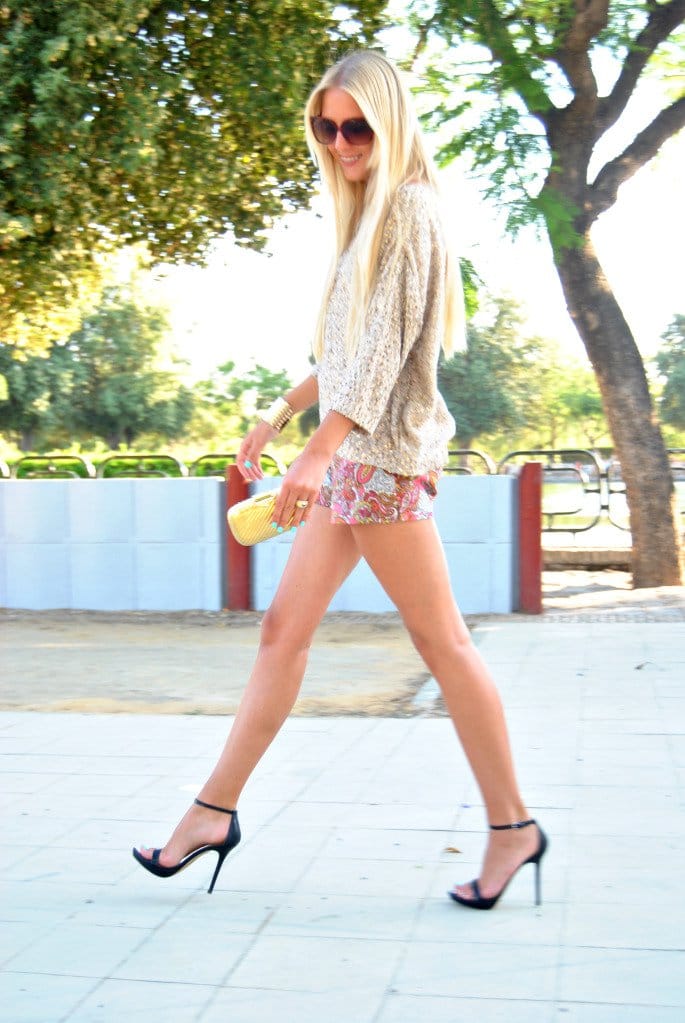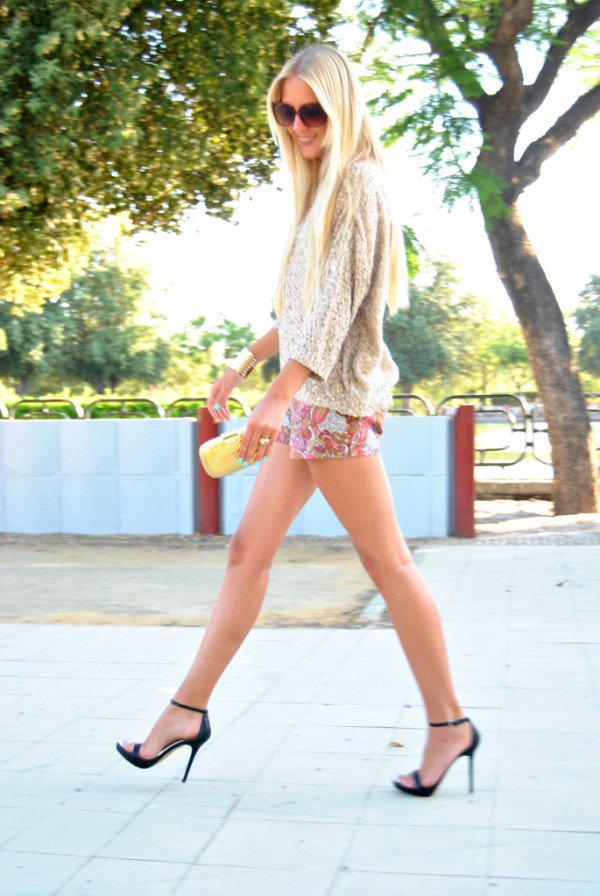 source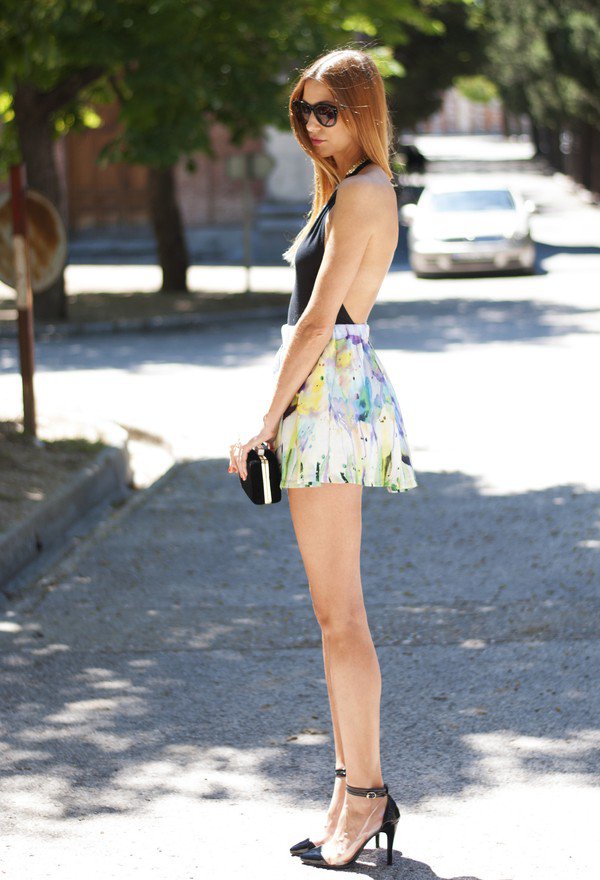 source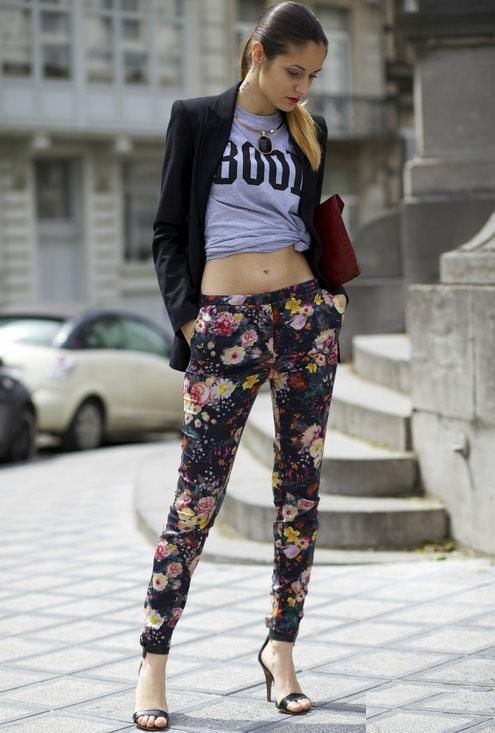 source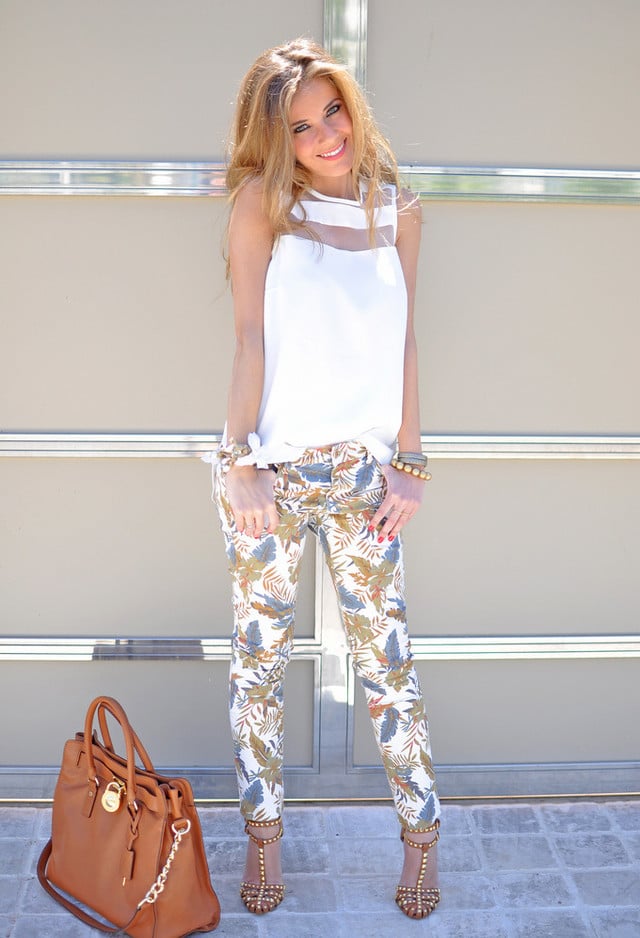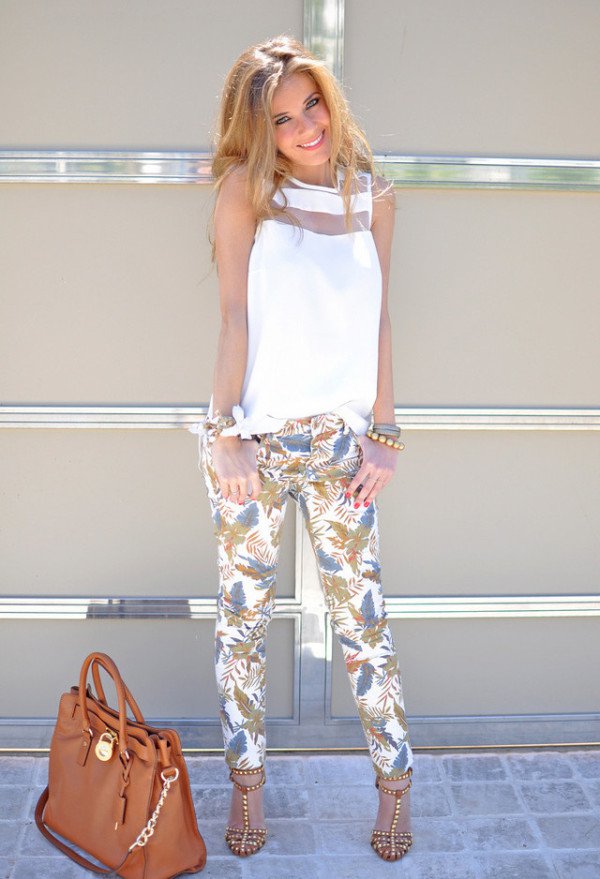 source
Floral outfits for casual getaways
Floral printed dresses can be very sophisticated and playful. They are among the most casual option to style during hot summer days. When you need to look both elegant and casual you can easily put on your floral dress and instantly get the desired attire. Darker floral printed clothes could be a perfect choice for colder seasons. Scarves and accessories with floral details are an amazing way to complete your winter vibe outfit, without having to go so floral.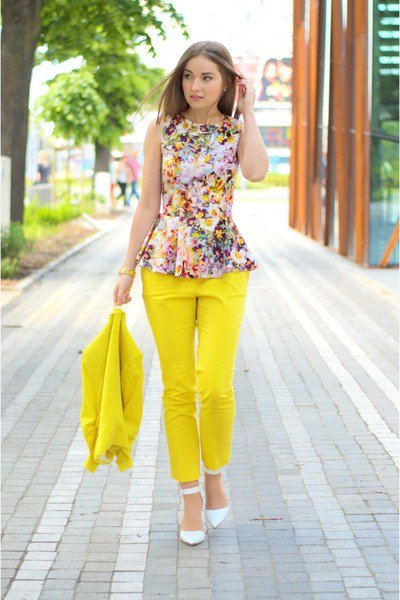 source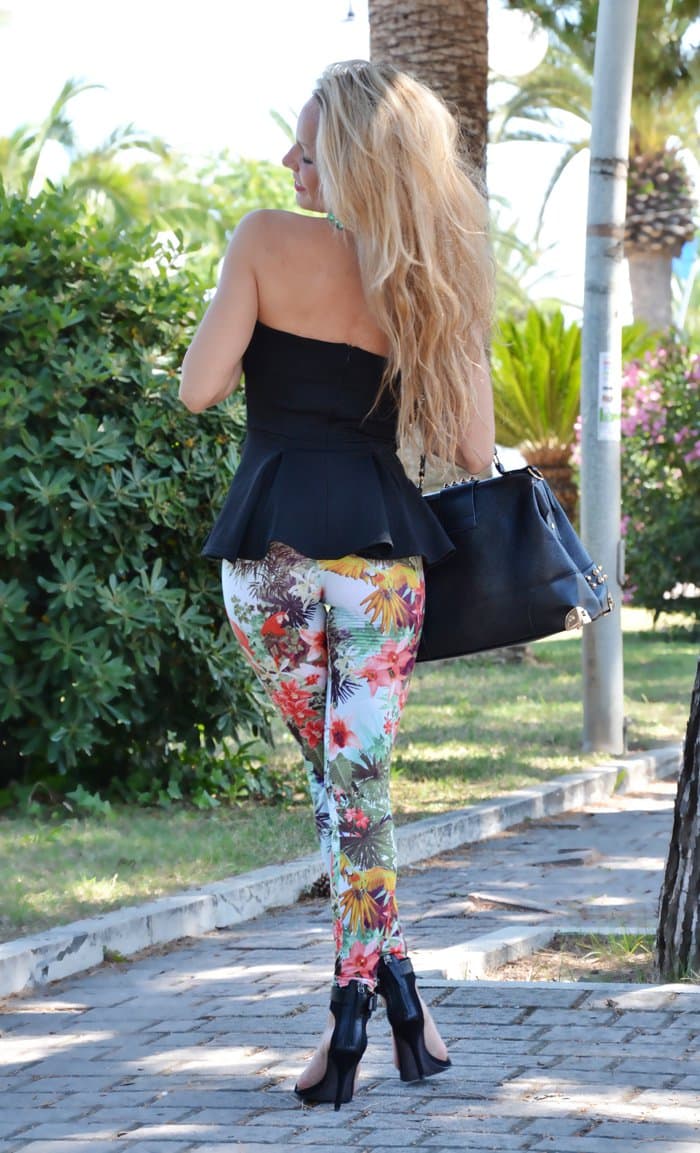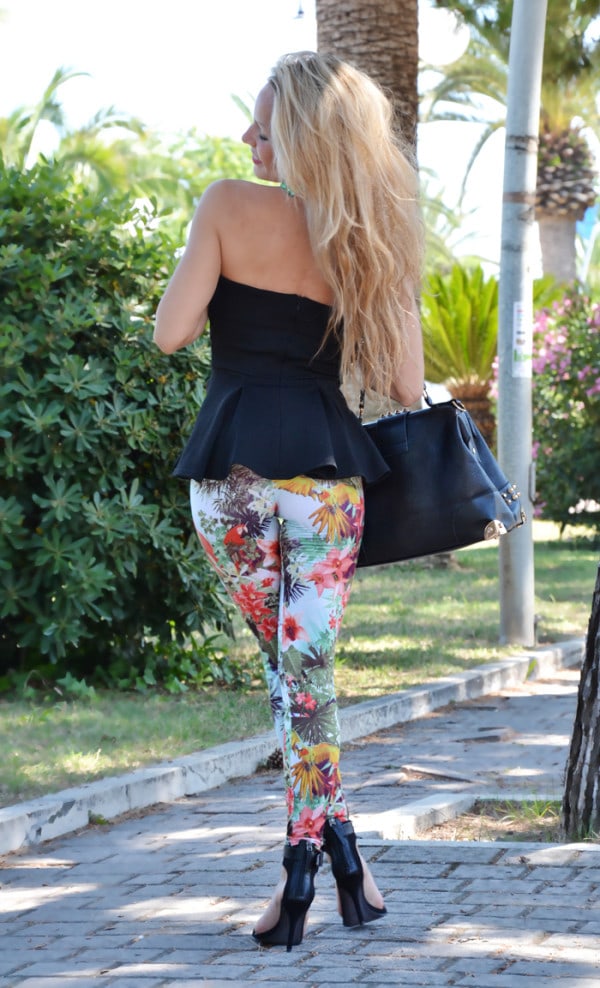 source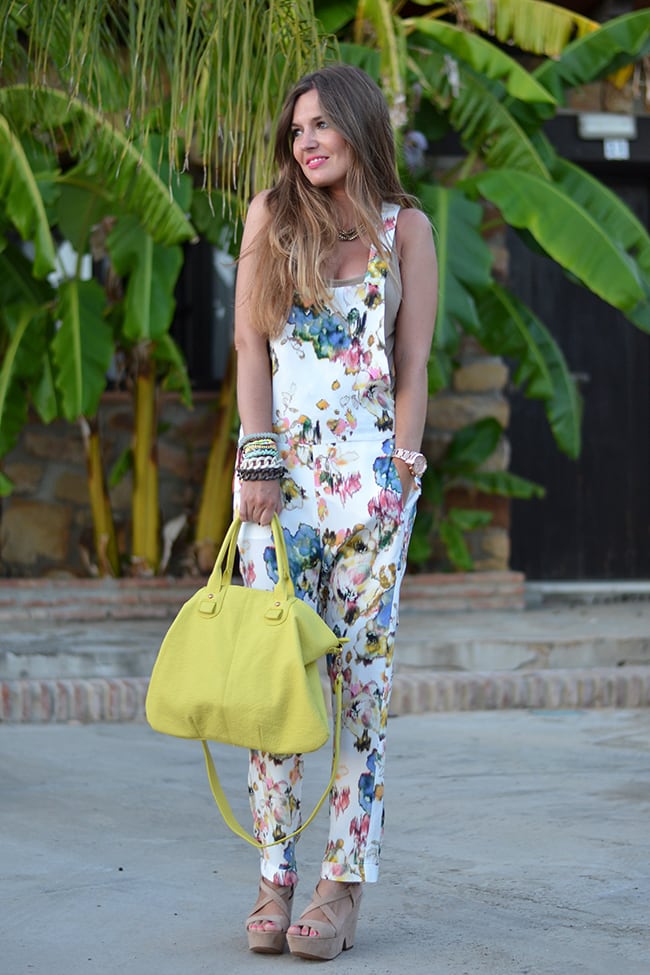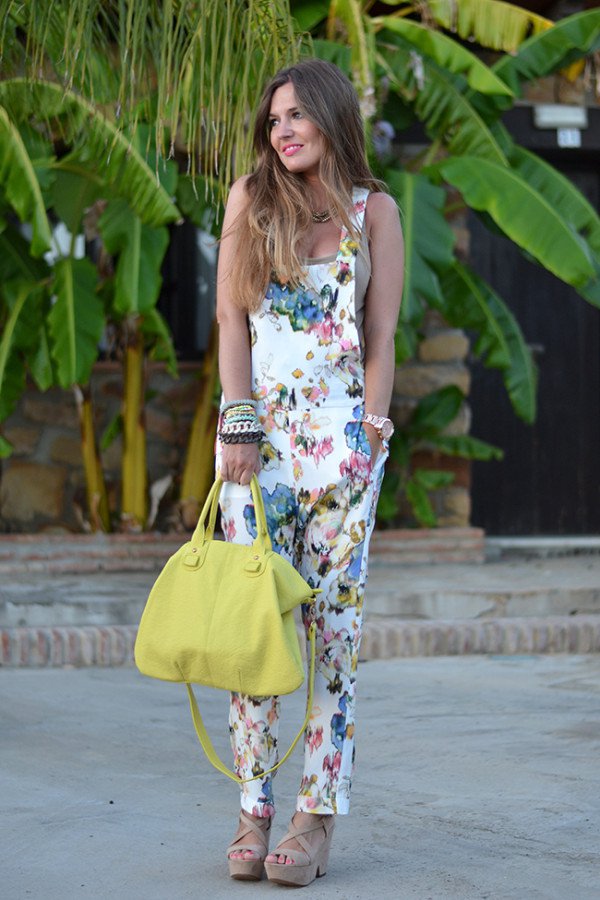 source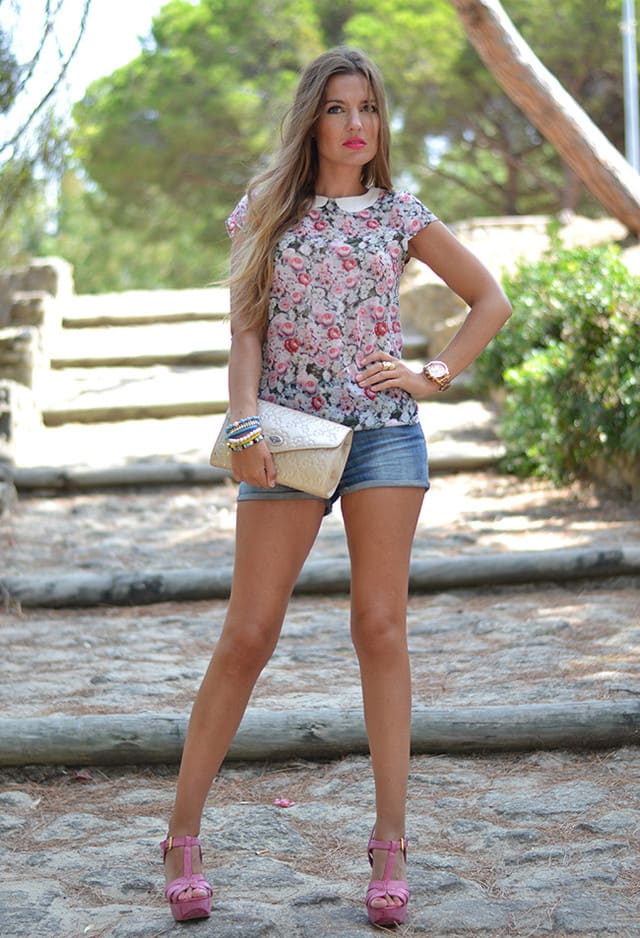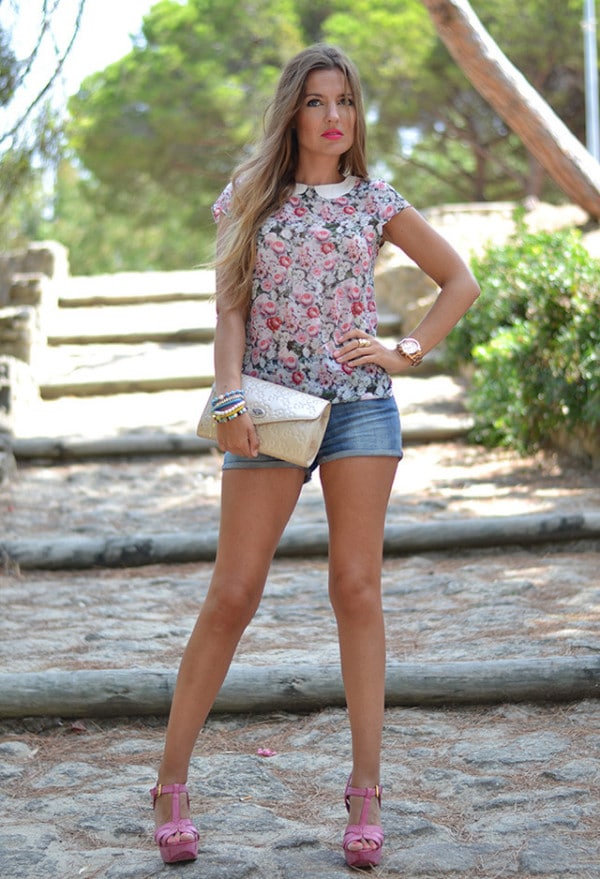 source
Floral prints for fall
Yes, you can wear floral patterns even during fall. The fact that fall season rings the bells for winter doesn't mean that you can style floral dresses yet. You can still practice your most favorite trend. All you need to do is to incorporate the print in some earthy floral tones instead of chirpy ones. Choose colors such as a slightly rustic shade of orange, floral printed mustards, or a shade of lavender. Wear your floral skirts with tinted full sleeve blouses. Style a floral dress over a basic t-shirt or shirt. Layering is the best way to style fall-appropriate outfits, so don't doubt to layer dress over shirt or t-shirt. Add s nice pair of boots to finish the fall touch to your look.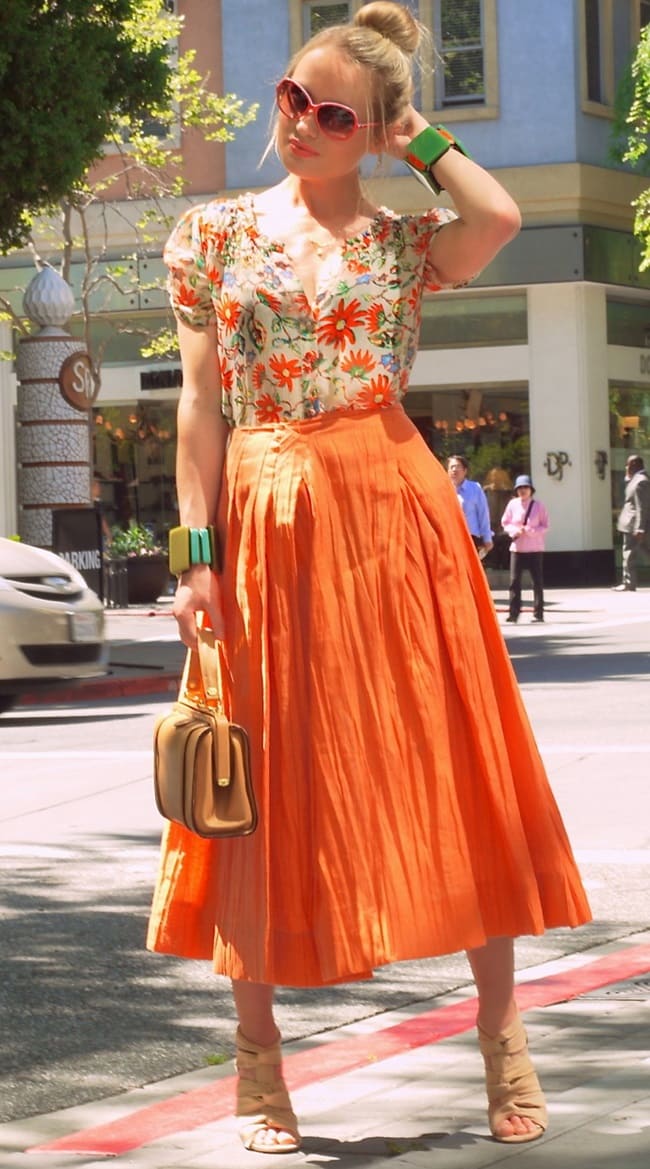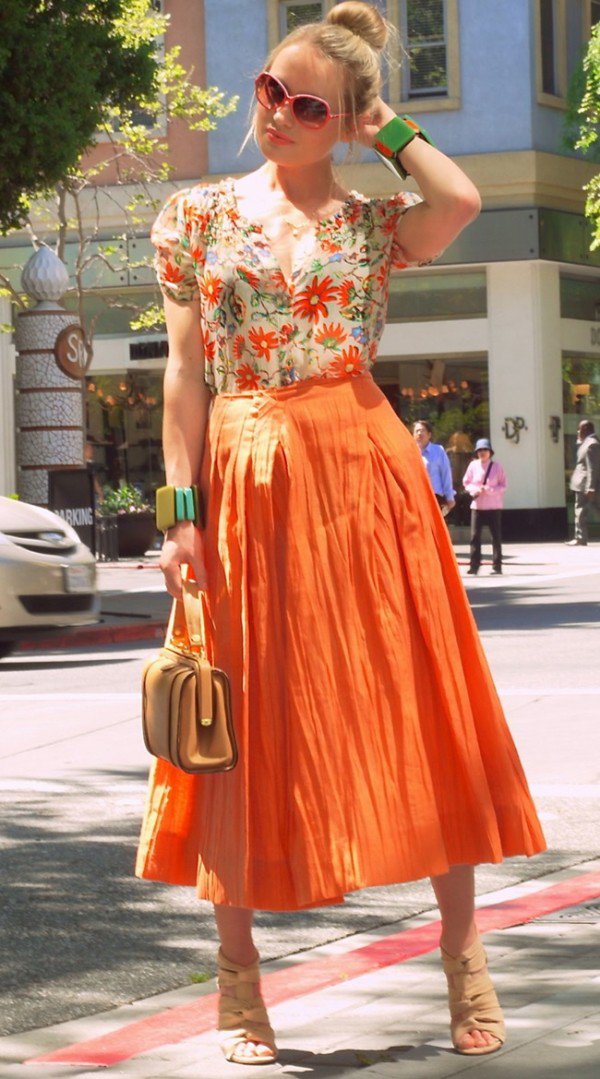 source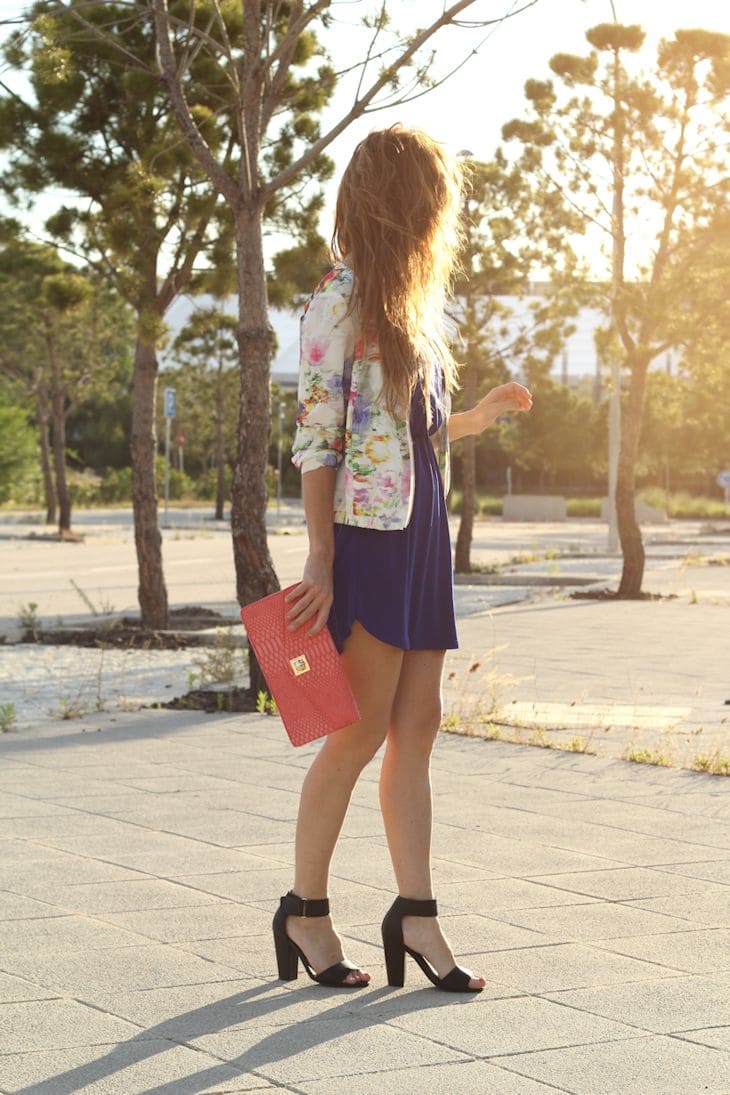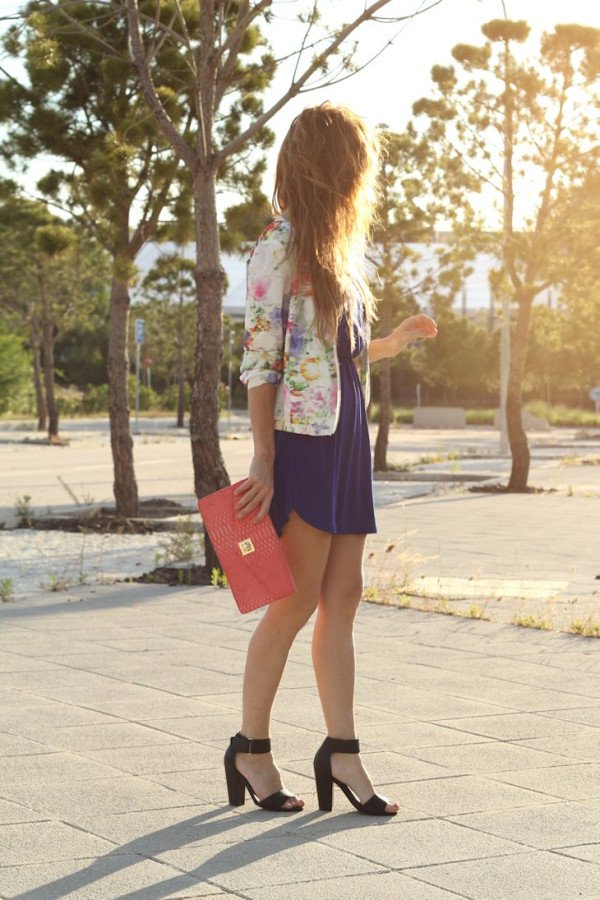 source
How to wear floral prints for evening looks
Many women often connect the floral patterns with a breezy morning brunch or a sunny afternoon stroll. However, florals could be a perfect evening wear option too. If you are about to wear floral patterns for evening looks, the best is to choose prints over rich fabric like silk, sating, or organza. Add a pair of statement earrings to finish the entire look.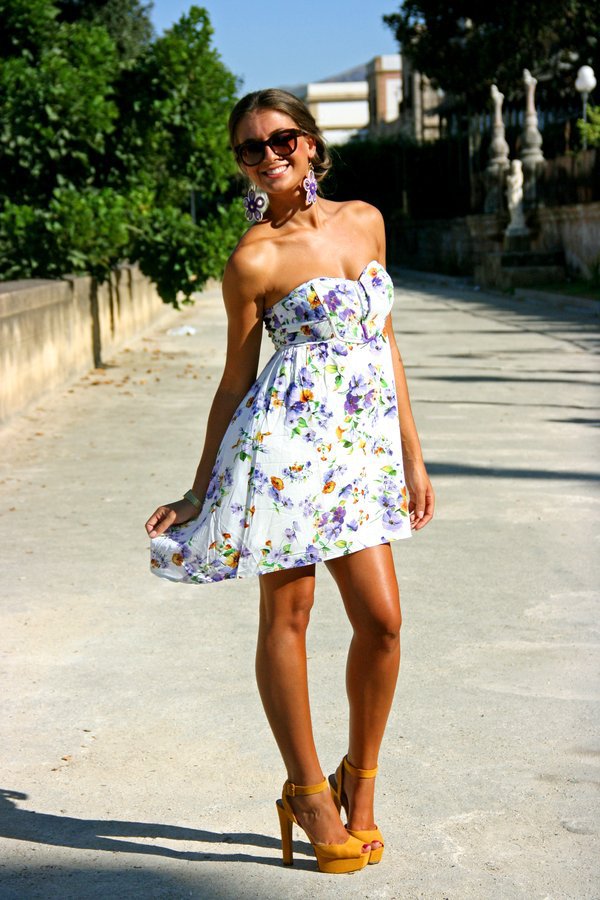 source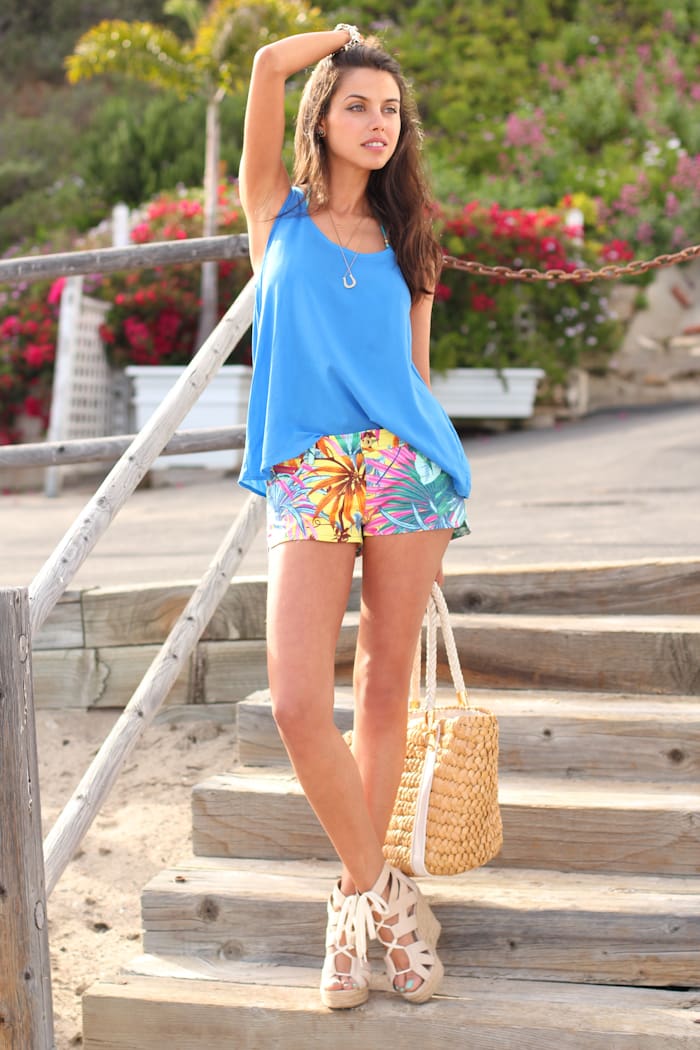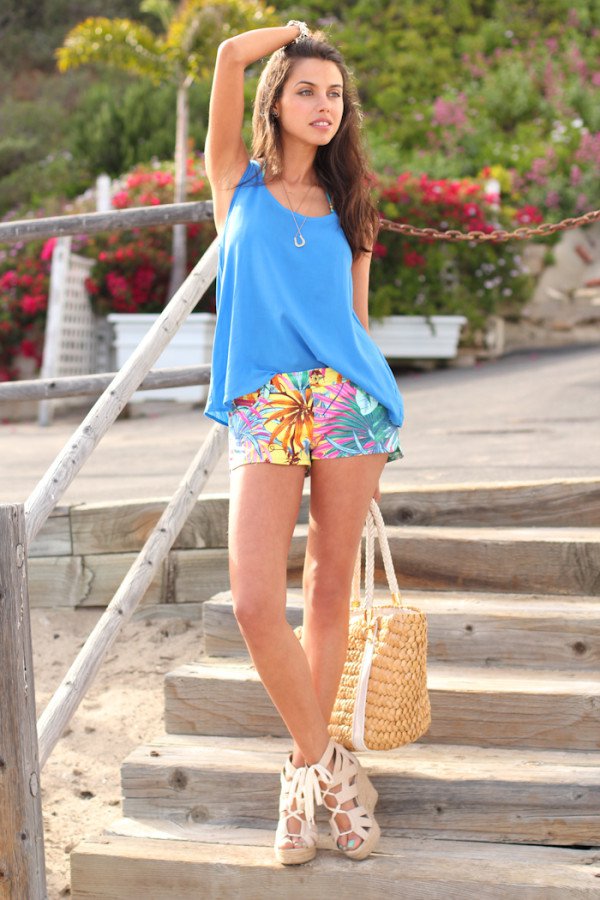 source
Tips on how to incorporate floral prints in your look, without styling floral outfits
Floral jewelry
If you are not a too big a fan of wearing floral printed clothes, but still want to experiment with the trend, here is a perfect way to do it: floral jewelry. Add some incredible blooms and flower motif to your look with accessories. Play with different colors and patterns. You can also try handmade floral jewelry pieces. Combine them with monochromatic outfits for a more subtle and elegant look, but also to make them be the centerpiece of your look.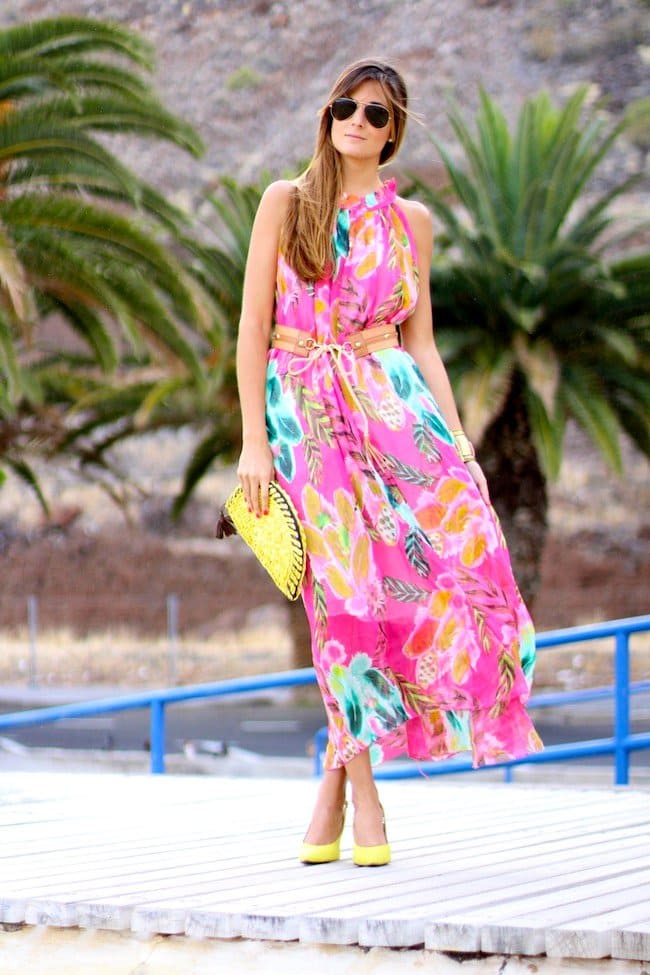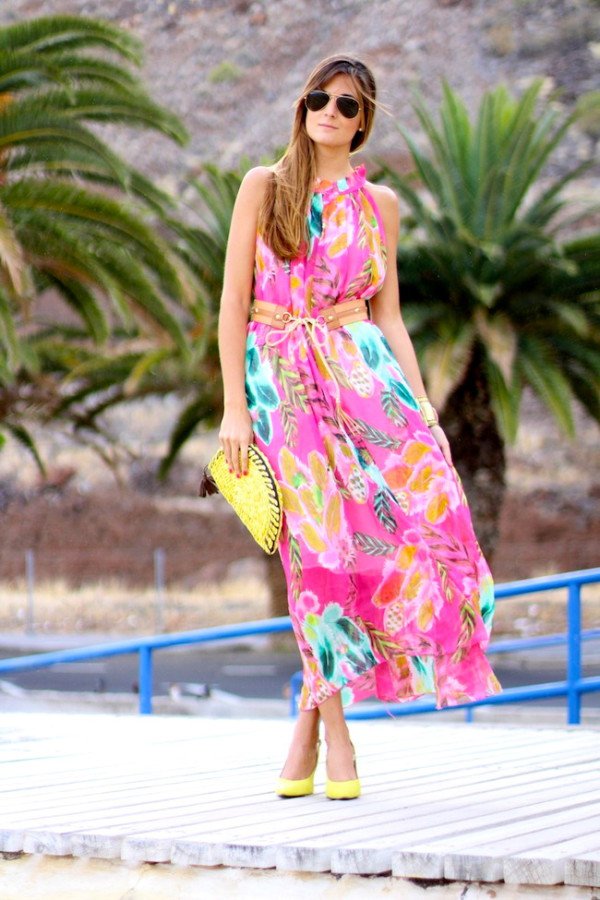 source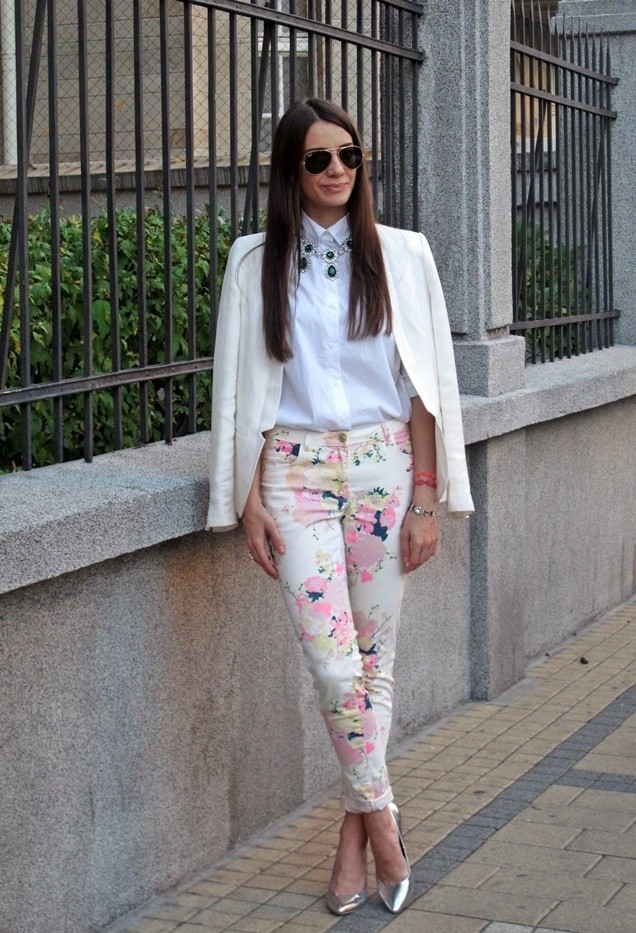 source
Bags
A bag or a purse is also a fun and creative way to incorporate floral prints into your look. Choose some colorful patterns in your purse or handbag to make it the most eye-catching part of your outfit. Women know the importance of a bag to the entire look. If it is printed in some colorful flower details, then it is definitely going to grab all the attention.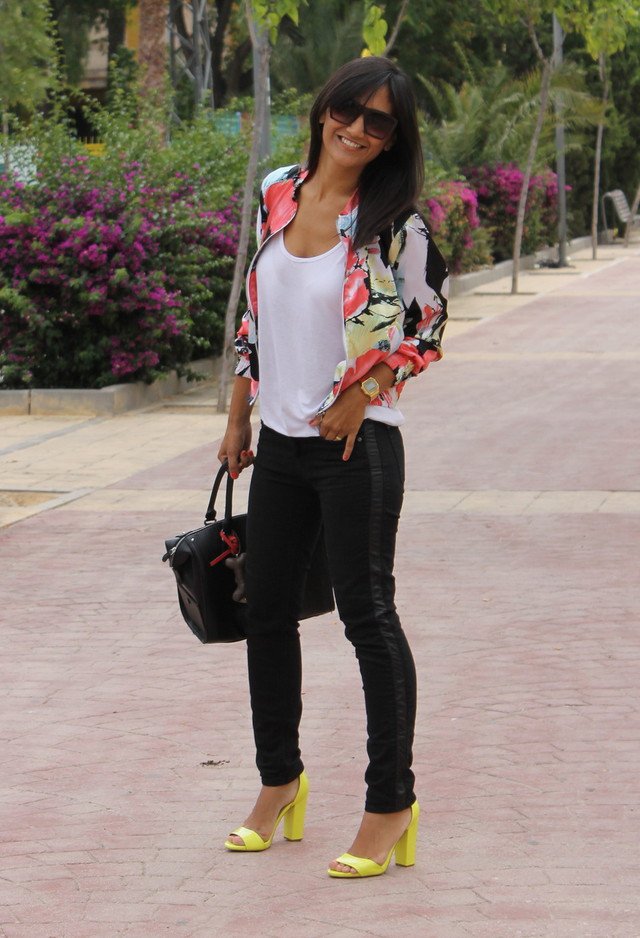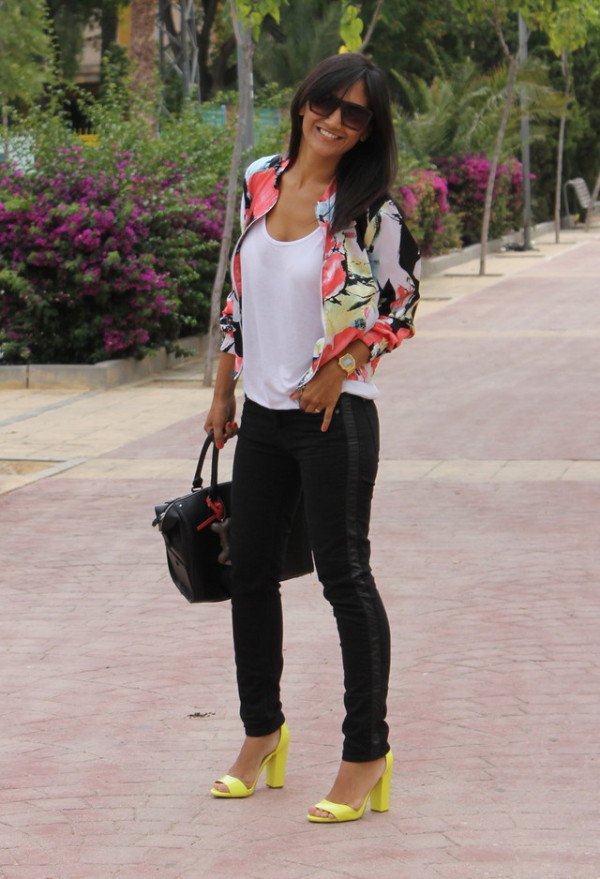 source
Which is your most favorite way to incorporate floral patterns in your everyday look? Do you prefer styling elegant and formal outfits, or you rather choose to wear florals as casual and chic attires? Are you a fan of styling floral printed clothes, or do you prefer to add floral motifs by choosing accessories? We hope the tips we shared with you above, will help you style the best floral prints outfits ever.