From dresses to skirts, edgy floral patterns have become really hot. The new floral patterns are tough and like nothing, you have seen before- a mix of the traditional floral with the new modern style. If you want a fairy tale feel, try something like picturesque roses- very elegant and perfect for spring. For a younger and girly look try a flirty cut floral print with minimal jewelry and messy hair. Loud prints and bright colors, such as neon are very hot too.
Floral prints are among the most favorite ones for women, especially during the spring and summer seasons. They are fresh enough to make any look you style with them being chic and refreshing. But, many women sometimes make some fashion mistakes when styling floral patterns. That makes them look less fashionable, which decreases their self-confidence. For that reason, many women are even afraid to experiment with florals in order to avoid looking funny while wearing the pattern. In order to avoid such fashion mistakes, we are here to share with you some helpful tricks and tips on how to style floral prints the best way possible.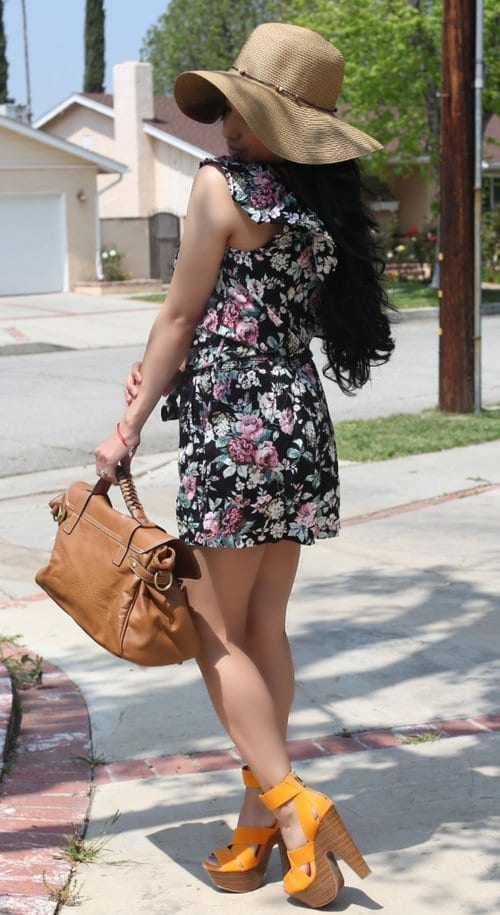 Scroll down the page to find out how to make florals being your personal signature. Once you start wearing the florals, we are sure that you will never stop wearing the trend. Get inspired with some practical ways of wearing the floral patterns from the gallery below.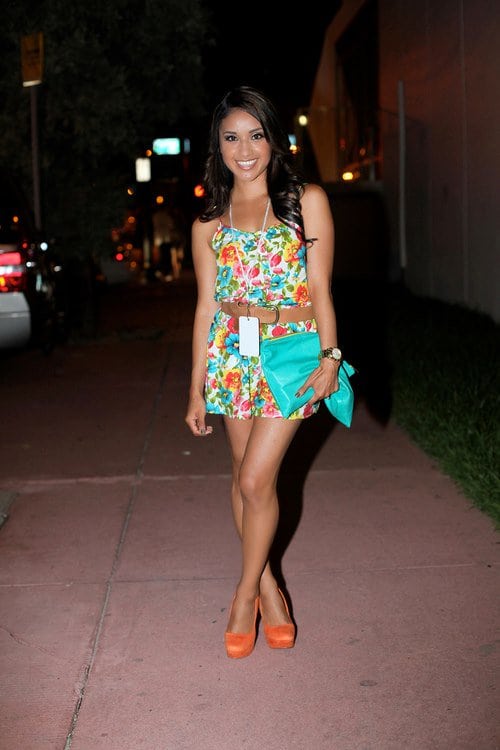 Less is more
Balance is the key or every stylish look. Too many patterns mixed together, no matter which ones, will make you look too chaotic. So, when wearing floral prints try to style them according to the rule less is more. For example, when you wear a floral dress, romper, or jumpsuit, you got your flare covered. And, you don't need to add anything else to complete the look! Keep accessories to a minimum or completely avoid using them. If you still want to add some accessories, stick to ones muted colored. Also, opt for one-color footwear. The best is to choose some nude colored shoes.
We recommend you avoid pairing more than one floral print together. Floral accessories like floral necklaces or bags, for example, will make you look like a flower bush. You definitely don't like such a thin, do you?
Scale it to flatter
Large prints give the impression of a greater surface area. On the other hand, smaller prints make the frame appear smaller to the untrained eye. Always keep this trick in mind when styling floral patterns. When you are of more generous proportions and you want to appear smaller, opt for smaller patterns. Vice versa, when you are smaller, and you want to appear larger (yes, no matter how strange this sounds, there are small women wanting to appear larger), try to use larger floral prints.
However, there is an unwritten rule of opting for floral prints with flowers that are no larger than your hand spin. Keep on to it!
Sick to one print
Mixing prints have become one of the most popular trends nowadays. Brave modern women experiment with mixing and matching different patterns, creating eye-catching outfits. But, when it comes to floral patterns, mixing more than one print is definitely for extra brave fashionistas. So, if you dare to go bold with florals, add an edgy piece like a leather jacket, instead of adding a floral print that competes with the basic floral print you styled. Always tend to stick to one print!
Place it smart!
Floral patterns are so eye-catching so it is impossible to avoid grabbing all the attention to the part of the body where it is place. For that reason place the florals wisely. For example, place the floral prints on the parts of the body that you want to direct the attention on and take them away from where you don't want it. If you don't like your thighs, for example, but you still want to wear bright pants, then one way to detract the attention from your bottom part is by wearing a floral top. Also, when you don't want to emphasize your top body part, opt for wearing pants or shorts in floral design, combined with a one-colored top. Solid black or white top will help you style the winning combination.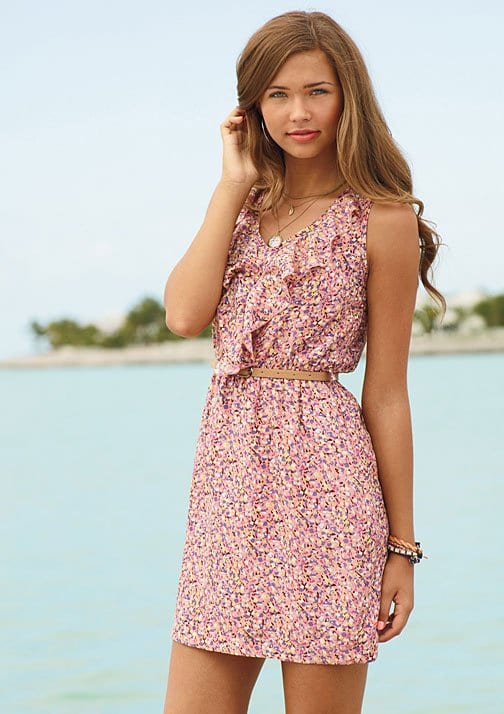 Florals are not seasonal
Who has said that floral patterns can be worn just during warm seasons like spring and summer? There is no rule that restricts the possibility of wearing floral even when the temperatures fall below zero. Incorporate floral prints in your wardrobe even for fall and winter. Just, try to choose styles and colors that are more appropriate for the colder month. Keep to darker shades of brown, olive green, ink blue, or burgundy. Once you choose the colors and shades smartly, be sure to have the best floral outfits styled.