There is nothing better than clothes that you can wear in multiple seasons. Those ones that you don't need to take out of the wardrobe and pack in boxes until the next season are the most favorite ones for most women. Some clothes, especially summer clothes, are perfect to be worn even when the season transforms from summer to fall. Until the temperatures fall low under zero, you can still wear your most favorite summer pieces. In this post, we are going to share with you some chic summer-to-fall trends that you can wear in both seasons.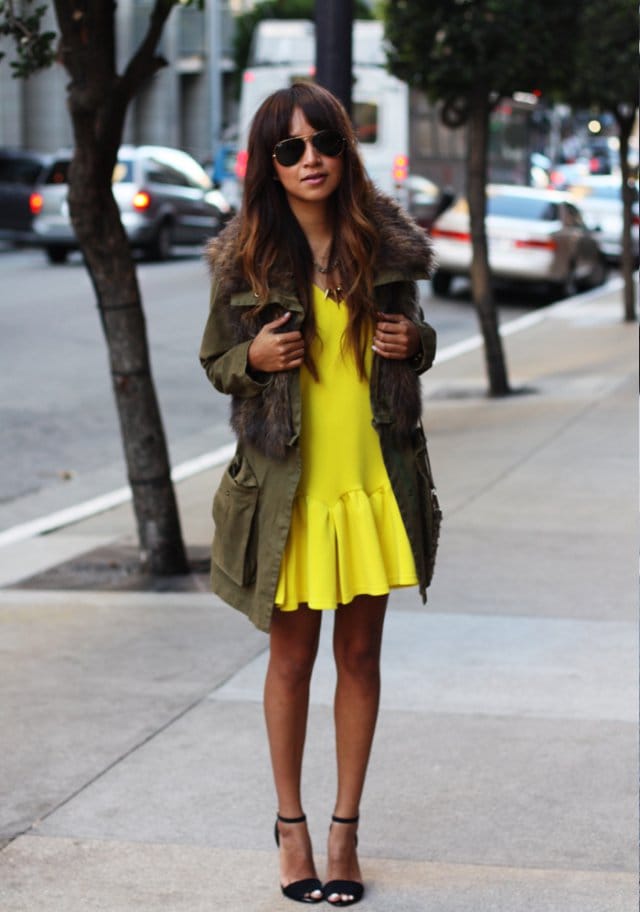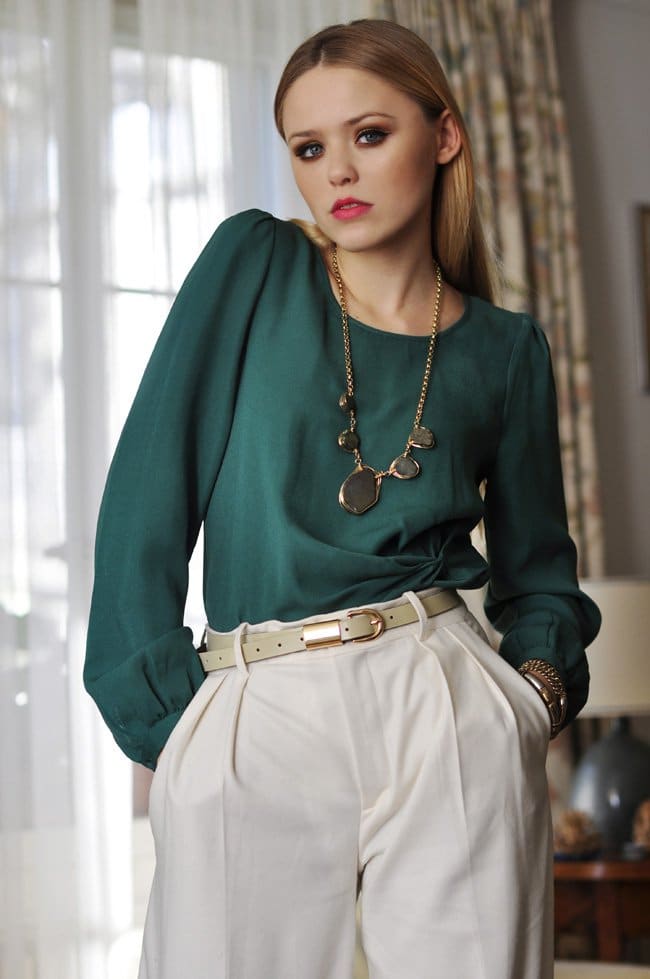 From floral and mock croc to pistachio hues, these summer-to-fall trends will keep you looking amazing all the time. Don't miss looking in trend from now until the end of the year. Some of them may not be most appropriate for very cold days. But, don't you remember one of the biggest fashion tricks to wear summer clothes during fall? Yes, we refer to layering! When the temperatures fall under zero, don't miss adding an extra layer, and voila you will feel warm and look stylish at the same time. Scroll down the page to explore the biggest summer-to-fall trends.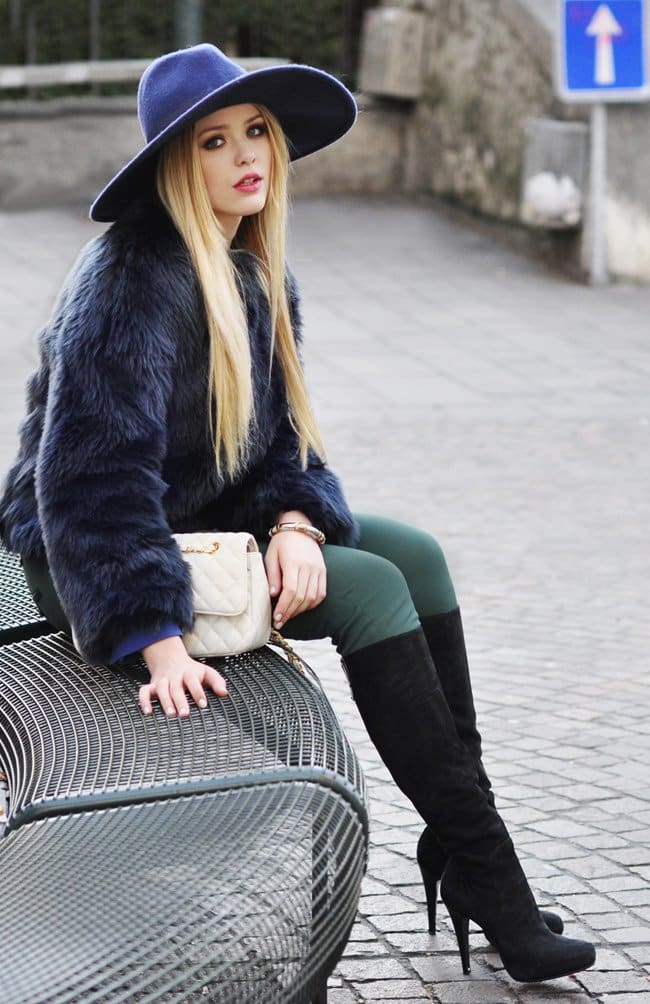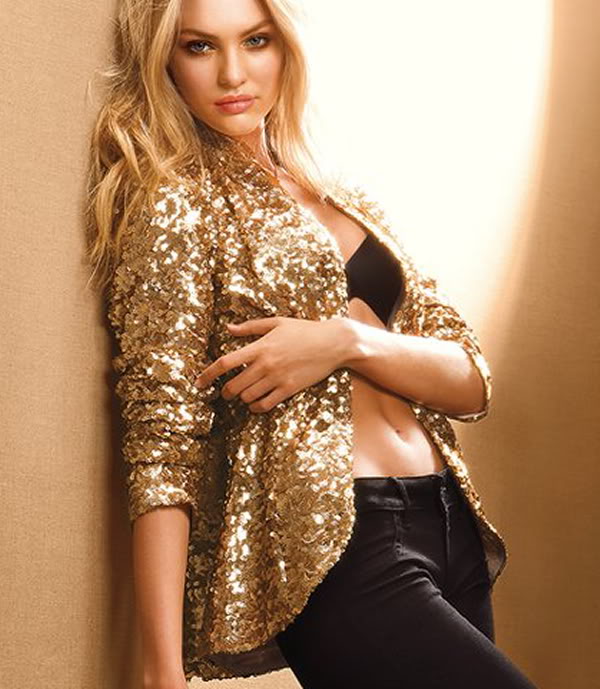 Puff sleeves
Big and billowy puff shoulders remain among the biggest summer-to-fall trends. If you were planning to pack your strong-sleeved blouses and dresses, don't do it at all. They should remain in your closet for the following season because you will see modern women wearing them all around you. If you want to look trendy and stylish put pieces with puff sleeves on your fall essentials list.
Statement kitten heels
Kitten heels were all around us on the fall runways. Many designers decided to show off their collections of eye-catching statement kitten heels. These heels are your perfect choice no matter the occasion you are ahead of. You can wear them both for a casual night out with friends and formal office meetings.
Cold shoulders
Who says you cannot wear one-shoulder tops and asymmetric dresses during fall? Of course, you can. And of course, the treed is chic and fashionable no matter the season.  There are plenty of chic ways to wear this summer-to-fall trend in the season ahead.
Floral dress
Floral prints are among those ones that could be easily wearable both in summer and autumn. The only difference between summer and fall floral prints is in the shades. Bright shades are more appropriate for the summer season, while darker shades look the best for fall. However, you can wear your summer floral dress during autumn. Combine them with tights, knee-high boots, or blazer and coat for colder days. Your floral dress is the best choice if you want to look stylish and trendy this fall.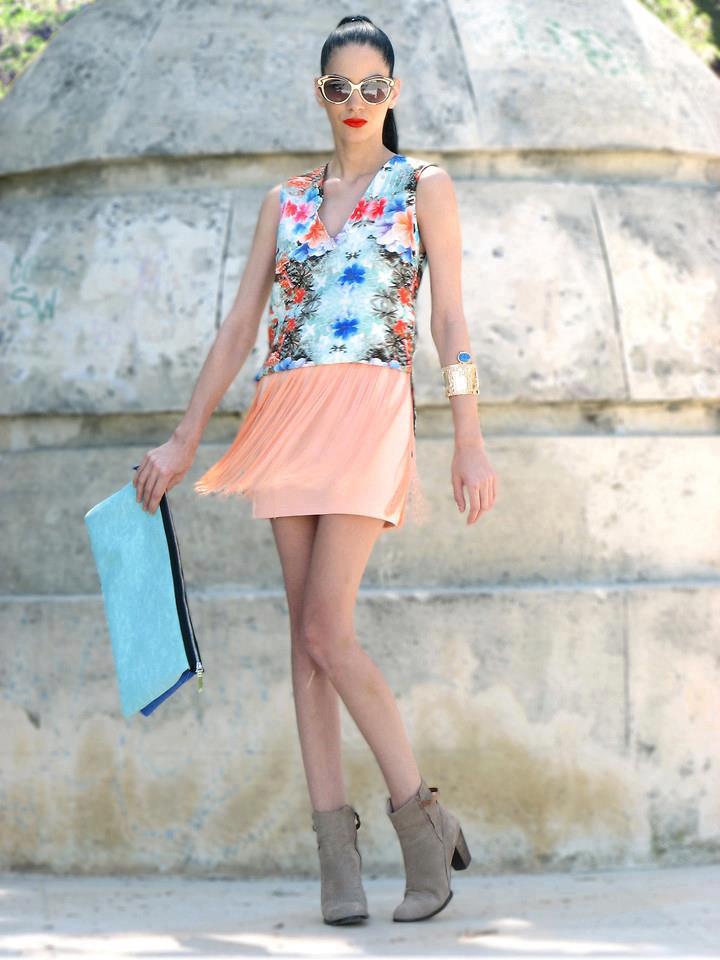 Belts
One of the most standout accessories to invest in, no matter the season is a belt. Belts are essentials pieces of accessories in the wardrobe of every modern woman. Trendy women style their belts over a blazer, over a sweater, over your dress… Miss the traditional way of wearing a belt on your pants, and experiment with some chic ways to style your belt such as the ones listed before.
Slouchy suit
Maybe one of the most popular street style summer-to-fall trends for this year is a slouchy suit. Especially the one colored in timeless cream or camel shades. The trend is also huge for fall, making any woman willing to wear it look fabulous in natural tones. If you want to stay warm during fall, don't miss wearing your sweater under the blazer. For summer keep it simple with a crop top.
Mock-croc bag
Croc prints are very popular, especially when it comes to bags and shoes. For the transition from summer to fall season, we recommend you to have at least one piece of mock-croc print in your closet. Try a modern and minimalist structured purse or some heels in mock-croc design. Be trendy in the season ahead with your fashionable and chic mock-croc accessories.
Pistachio hues
One of the hues that will mark summer-to-fall trends this year is definitely minty. It is both appropriate for warm summer attires and fall transitional looks. If you want a luxurious look, the best is to opt for a luxurious-looking silky pistachio blouse or dress. You can easily wear this color as part of your office look. It is both formal and casual shade, so you can easily pair it for both occasions.
Lavender
Pastels are going to stay even during fall 2021. This may not be the case with the previous fall and winter seasons, but this fall is all about exceptions. Lavender is one of the most popular summer-to-fall trends colors. You will see it all around you. Women adore continuing the trend of styling this mesmerizing shade even during the colder seasons. Don't doubt to invest in a lilac blazer or coat for the season ahead. Accessories in shades of lavender could be a good choice too.