Basic styling skills are something any woman should master in her life. We do not wear the same kind of clothes every day, changing the styles of our outfits, depending on the setting and occasion. Hair shouldn't be styled the same way day by day either. Your hairstyle is the logical extension of your look and its compliment that is as important as, let's say, your chic purse or shoes. In this article we'll give you ideas on how to change hairstyle at home. We don't always have extra time to visit a salon. Besides, there's no need to do that very frequently. What about making a new hairstyle at home? The following solutions are going to give you some desired hairstyle variety that can be easily achieved at home.
How To Change Your Hairstyle at Home Without Losing Length?
Getting a new haircut is very exciting, especially if you are bold enough to change your looks dramatically with every new cut. At the same time, we can't get haircuts too frequently – at least the changes won't be so noticeable. Different hairstyles on the same hair length, meanwhile, are a sure way to change the way you look apparently. You may try textures that are different to your natural hair texture, style an updo, play with asymmetry, casual, messy 'dos and sleek formal looks.
Style Your Hair Wavy
One good idea to easily change your hairstyle at home, is to style waves. Here is one of the best modern wavy hairstyles. These waves are easy to style, they look adorable and are so versatile. We can picture them as a quick Sunday 'do to meet with your friends for lunch, go to the cinema or share a nice romantic dinner with your special someone. At the same time, these waves are good enough to rock them on the red carpet. With the current trend on lively locks, your hairstyles for special occasions shouldn't be the hair-to-hair kind.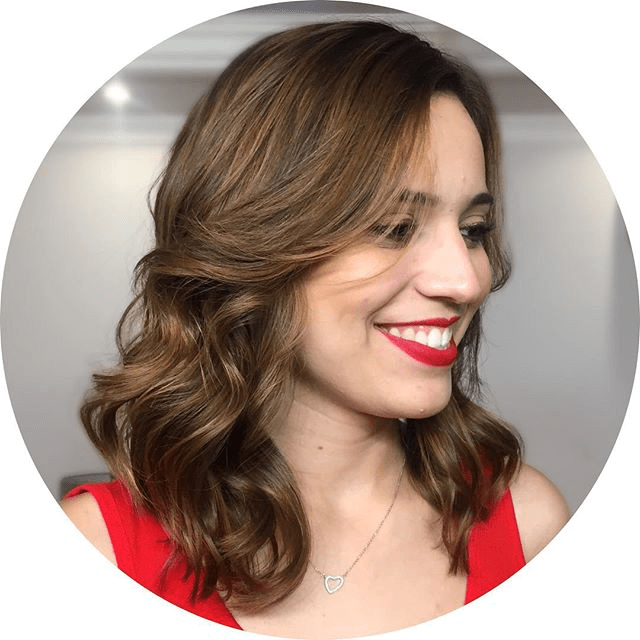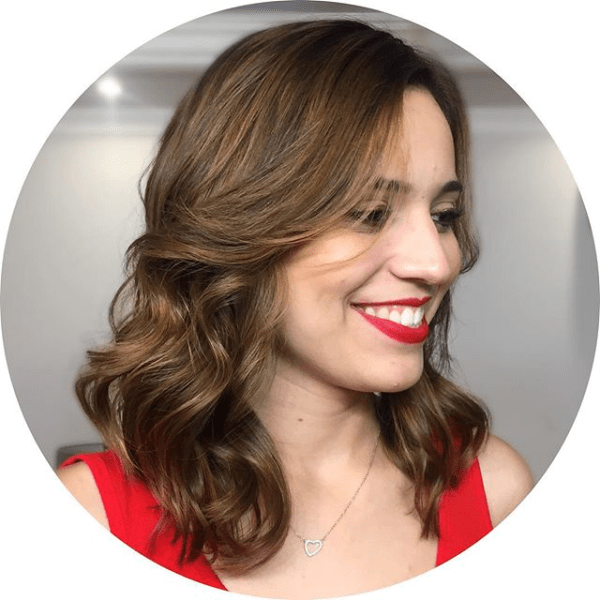 source
To style such waves, apply some heat protectant on your locks and use a medium/large barrel curling iron or a straightener, starting at the level of your cheekbones, or at least a few inches away from the roots, if your hair is shorter. To achieve the loose waves like in the photo, turn your straightener a half turn on itself and pull it through the lock you are working with.
Make An Updo
An updo is another easy way to change your hairstyle. Present-day trendy updos are so perfectly imperfect that you'll cope with the task even if you've never done that before. Here is an example of a messy braid-into-bun updo. The braiding is done horizontally which is a bit harder than braiding vertically. So, if you are not a very experienced braider, you may try the same updo with a simple French braid running from the top back of your head to the nape, where you finish it with a messy bun.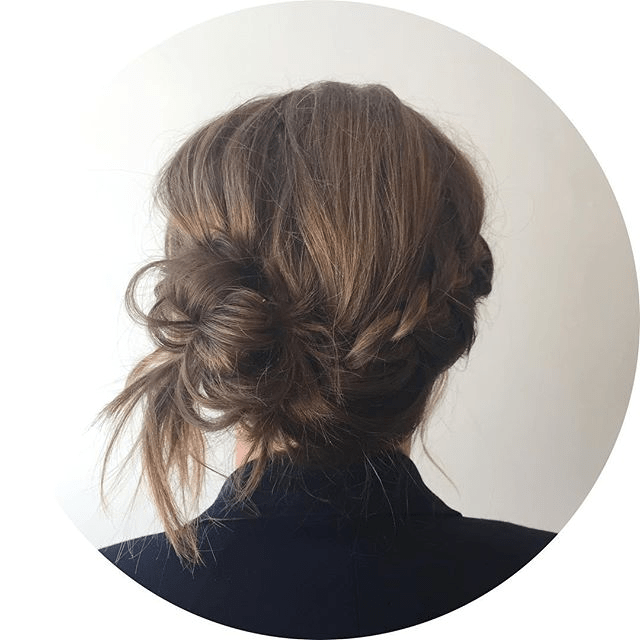 source
Tips: Do not brush your hair before you begin the updo or slightly backcomb it for a messy texture. Also try not to braid too tightly. Flyaways are encouraged!
A Tousled Hairstyle For Shorter Hair
Shorter hair (medium-to-long bob lengths) looks beautiful in tousled hairstyles. To wear your thick hair tousled you'll need a layered haircut. Fine hair looks good in tousled hairstyles even if it's cut bluntly.
You can achieve the tousled effect by scrunching your freshly washed, uncombed locks with a styling product – mousse or curl enhancer (for wavy hair). Next blow dry your hair on a low temperature setting without using a brush or comb, but going on with scrunching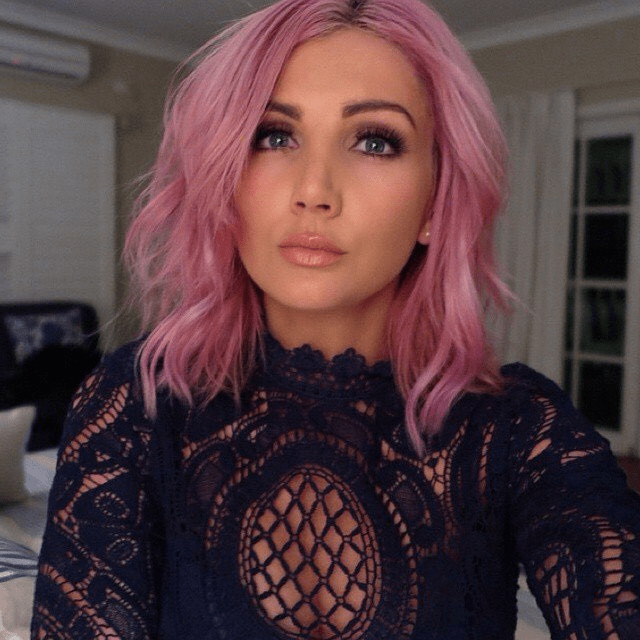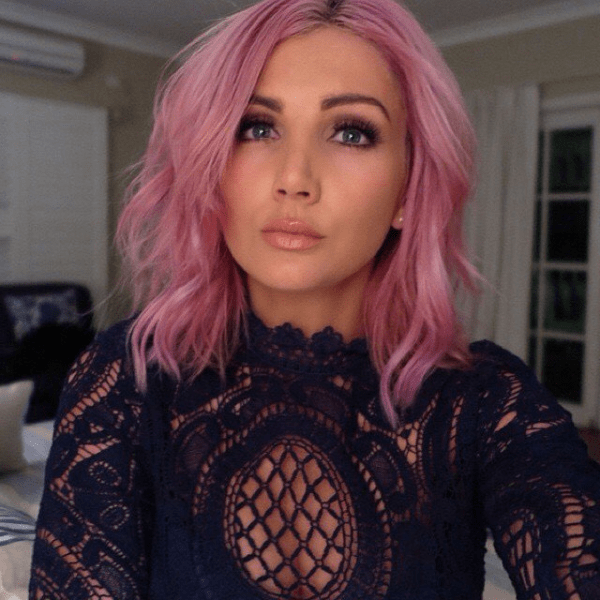 source
For some women sea salt sprays work best for tousled texture. You need to test a few products to find your perfect solution for tousled hair.
Formal Hair
A hairstyle for special occasions is probably more important than your casual 'do, but it doesn't have to be more complicated. Let it be something trendy instead. Wet hair look is very popular now. It's a hairstyle that appears beautiful and sexy, especially if you support the wet hair effect with your make up – using a highlighter or lip gloss.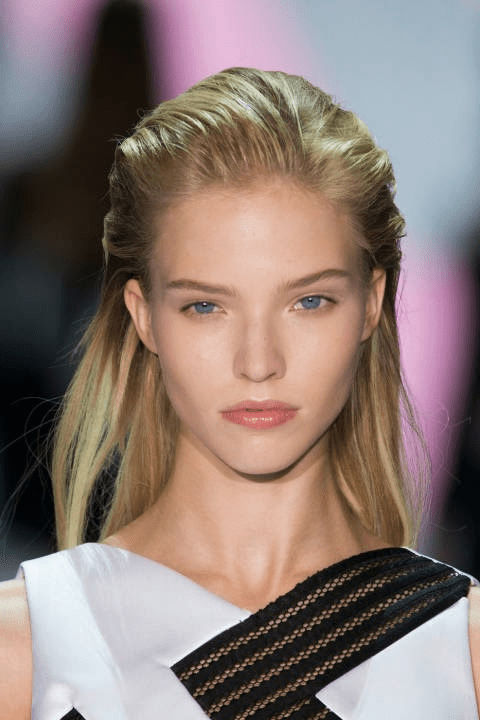 source
A wet hair look is styled with a hair gel or pomade. You may want to lift your locks slightly at the roots before slicking them back.
These were the easiest and quickest ways to change your hairstyle with you own hands. Do not be afraid to try them. Today your hair will be viewed as trendy even if it looks like it has been done by your 5-year-old daughter – messy and natural-looking is good! The best!