There is something unusually attractive about women with short haircuts. It is the confidence they portray. These short haircuts don't rely on the femininity that long hair provides to feel like a lady. Browse down to learn more about these short hairstyles for women like you.
It is sensual! Short hair fundamentally showcases the feminine features that are usually hidden by long hair. These beautiful short haircuts for women will inspire your next styling.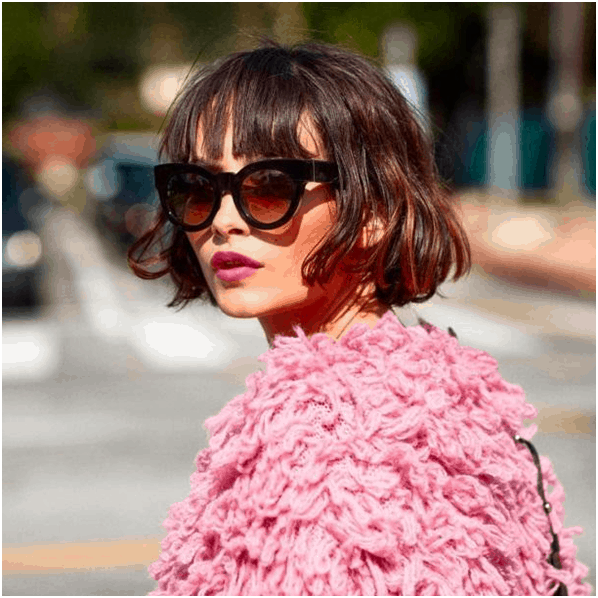 https://www.instagram.com/taylorlashae/
With Micro Bangs
This is a glossy A-line bob with a bluntly cut micro bang. It is preferred by women because of its evenness, though with a bold look. It is a timeless haircut. However, you have to consider your hair texture for you to rock this hairstyle easily. If you find yourself spending many hours styling it, then it might not be the ideal style for you. Besides to keep it looking good, you have to take a trim from your stylist every two weeks.
https://www.instagram.com/salsalhair/
One Length Bob
It is a one-length bob with peicey, face-framing layers. It can be worn in various ways, either curly or straight and have great fun. Our recommendation for any woman who wants to try this look is that they consult with their stylists regarding the amount of maintenance and styling needed. Each woman has a different hair which in essence react differently with the cut. Also, consult the right product to use for this cut.
https://www.instagram.com/chrisjones_hair/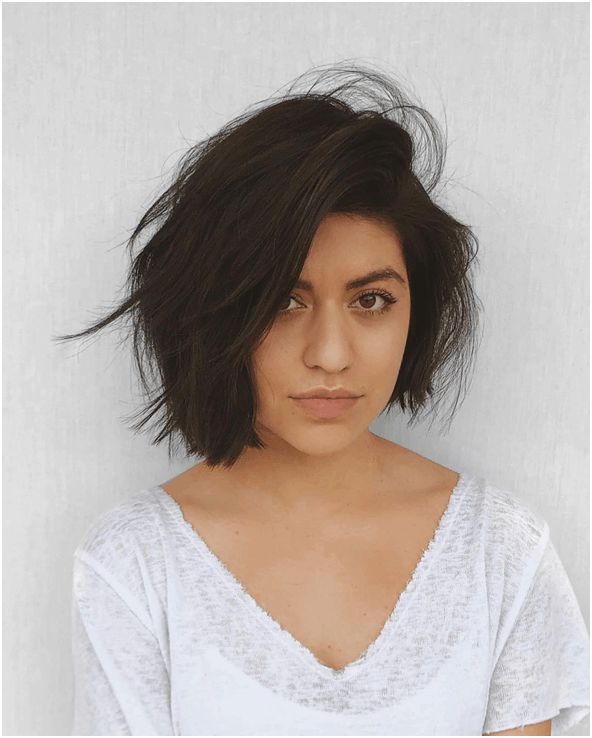 Carefree and Tousled
This is a tousled and carefree short haircut for women. It has a shattered texture on the top and the bangs. It is comfortable and doesn't take much time to style in the morning. However, it is mandatory to style it every morning.
https://www.instagram.com/princessstiefel/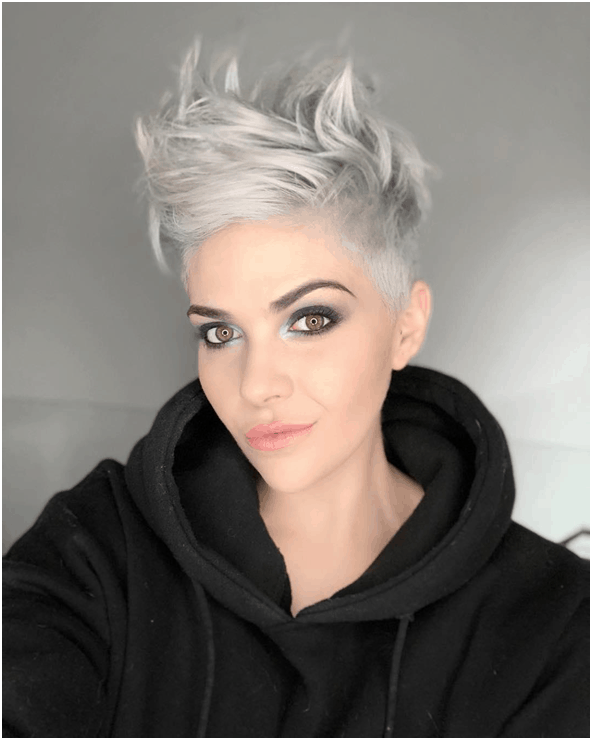 Sassy and Chic
This short haircut for women is sass and chic. Preferred because it incorporates both long and short lengths all in one; you can talk about taking down two birds with one stone. For the ladies who want to enjoy the long stretch but they are bothered by the weight at the neck, this is a great option. Our final take about this hairstyle is that you shouldn't be afraid of experimenting with things. It is a fresh cut that will transform your look entirely. Don't be worried. Your hair will still grow back. All you need is great confidence to pull it off.
https://www.instagram.com/mmiruiz/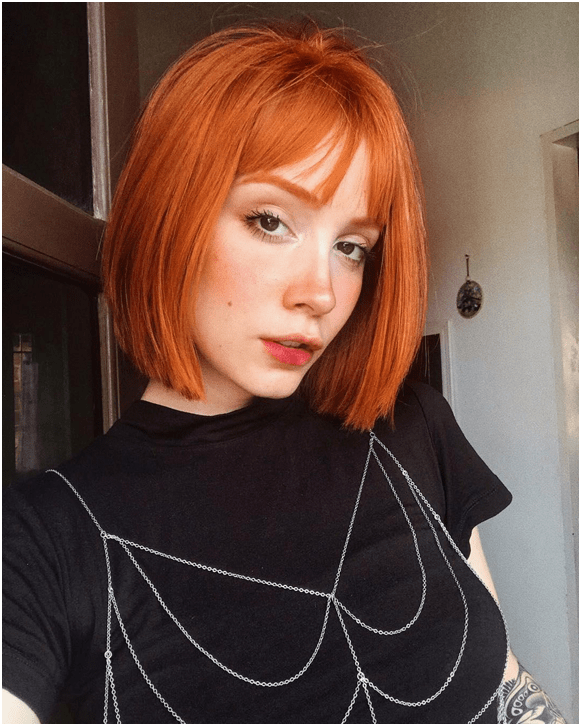 Sculpted Pixie
This is a sculpted with short pixie at the nape that gradually gets extended around the face. It is a professional look so versatile in styling. It is ideal for the women with coarse textured hair. It is a hairstyle that gets sexier and better each day with oils that gives it more definition. It is perfect for round and oval faces.
Fun, Bold and Textured
This is bold, textured and fun short haircuts for women. It has a more vibrant colour. This red shade is so appealing to the eye. This look is not for the faint-hearted ladies. It is for the bold women who don't have the problem of being unique in the crowd. It is ideal for cool skin tones, and the cut is suitable for most types of hair. The extended and tapered nape, the texturized fridge looks flattering on women with oval faces and augments a thin, long neck.
https://www.instagram.com/dillahajhair/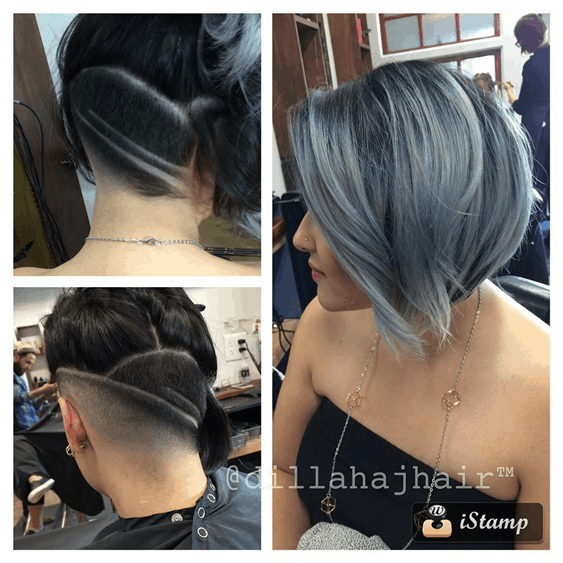 Modern Edge Bob
This is a typical bob with the right amount of contemporary edge. It is the best mix of edgy and flirty while still keeping a classic shape. It is very versatile and ideal for many styles and personalities. Our take on this look is that all you need is confidence. Short haircuts for women are beautiful. Don't pay more attention to having a perfect style on it.
https://www.instagram.com/chrisjones_hair/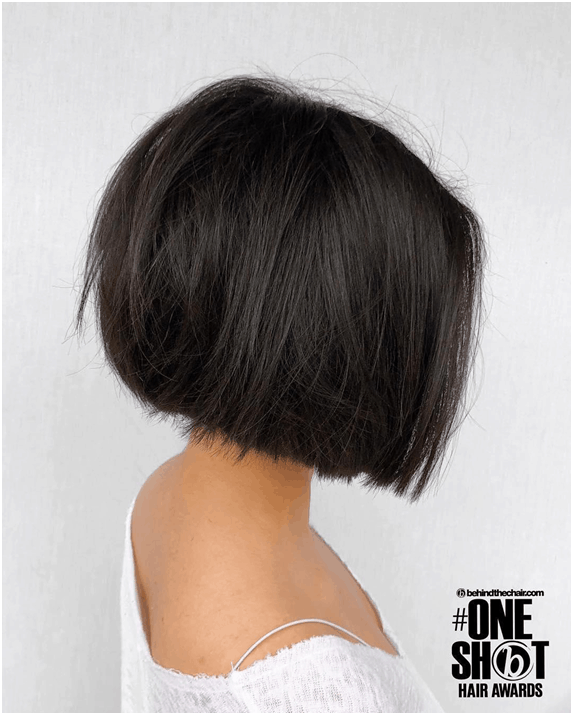 Short, Textured Balayage
This is not high maintenance textured bob. It is an excellent balayage bob since it is pretty and soft. It is also sleek and effortless. However, the best thing about this hairstyle is that you can wear it for the entire six months without any touch-up. Since it is a versatile look, you can wear it with a middle, down or deep side part. It is ideal for women of all age and any face type.
https://www.instagram.com/chrisjones_hair/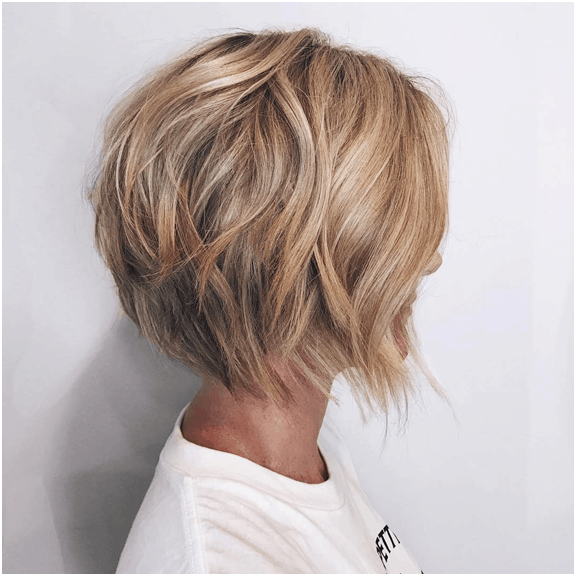 Chic & Sexy Textured Bob
This is a sophisticated and a textured short haircut for women. It is ridiculously low maintenance bob. You only need some highlights one to two times annually and subtle shaping for some few months to keep the shape polished.
It is a loo that works for every lady because it is a standard style. If you are planning to rock this look, go for it and enhance it with some texture for a nourished grow-out.
https://www.instagram.com/puffins_wife/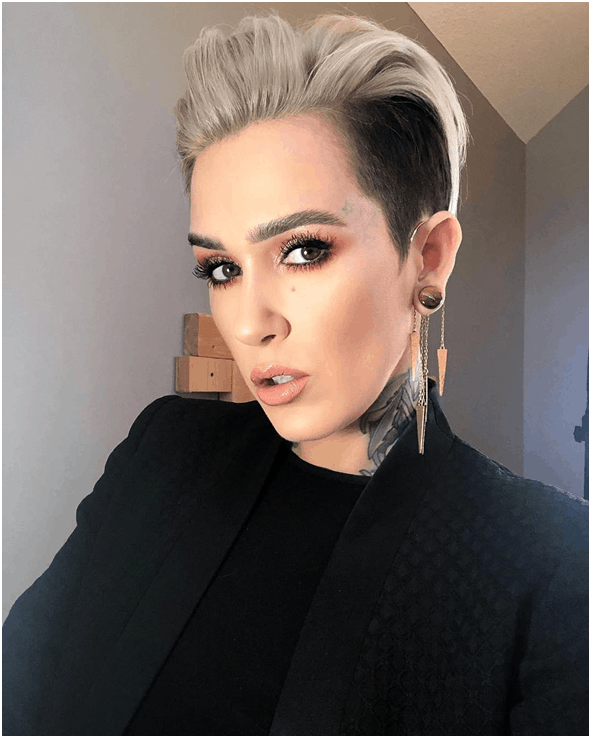 Undercut Bob
The nape of this undercut bob is short just like a pixie with a high stack. The hair is voluminous at the crown. However, this is a high maintenance short haircut and recommended for the ladies who can afford the maintenance. Their shape is easily distorted, and therefore you should go for a cut monthly.
https://www.instagram.com/alexandra_anele/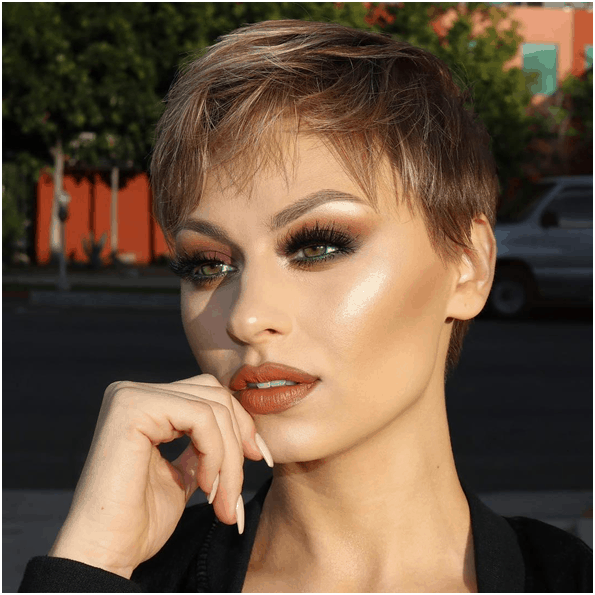 Messy Textured Bob with Swept Bangs
This is a beautiful, messy textured bob. The side-swept bangs of this haircut make it a total fun. It is suitable for the ladies who want a sexy and fun look. It keeps the hair fun sassy and fresh. It looks great for all face types, but for the ladies with heart-shaped faces will rock more with it.
Copped Fringe Micro Bob
This is a sleek micro bob with a trimmed fringe. It is shorter compared to the classic bob, though the structure is the same. It is a bit much courageous, especially when styled with a muted green, the reason why everyone much admires it. It works perfectly on thin or thick hair regardless of the structure of the hair. It also rocks on most face shapes but looks sexier for the ladies with rounder faces. However, don't consider having a length at the cheeks for a better look.