The saying goes, "mother knows best" and Christmas time is no exception. Because typically, who does most of the Christmas shopping? Moms. So just in case your mom hasn't already taught you, follow these four mom hacks to make your Christmas shopping easier this year.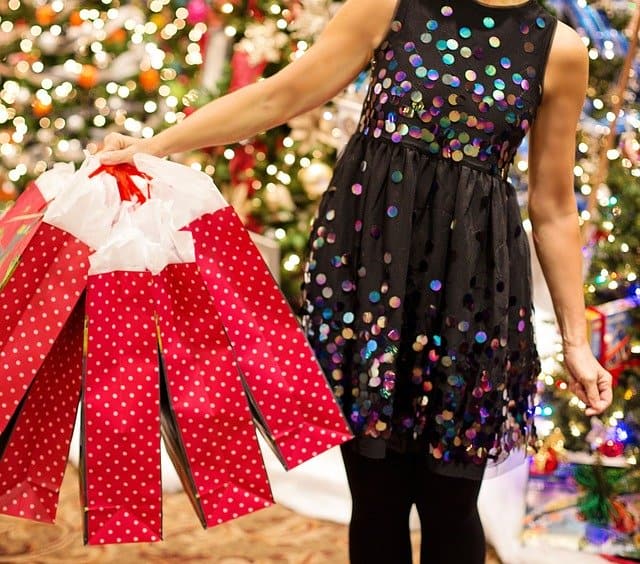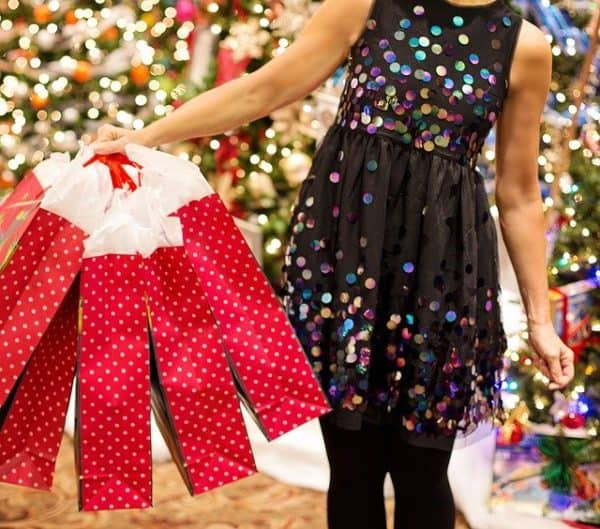 1. Take advantage of technology to spend less while you shop.
We all know that to save a little on Christmas spending, we should shop sales and check store apps for coupons. But there are two other ways moms can save when shopping throughout the year that come especially handy when holiday shopping.
Download money-saving shopping apps.
Save while you spend with apps and browser plug-ins like Honey, RetailMeNot Genie, Rakuten (formerly Ebates), and more. These money-saving shopping apps find deals and promo codes while you shop online, or they offer cash back and gift cards for using their app while shopping.
Use a store's free pick-up feature.
Buying online and picking up in-store or doing curbside pickup is a lifesaver during the busiest time of the year. You shop from the comfort of your couch, avoid shipping fees, get your items fast (many retailers offer same-day pick-up), and save yourself time and money since you're not browsing through the store picking up items you don't need.
2. Use a shopping cart hammock when shopping with a baby.
Ideally, you want to shop alone. But sometimes you have to bring your kids along. If you have a baby, get yourself a shopping cart hammock. It securely attaches to a standard-sized shopping cart with two clips and a Velcro strap, leaving plenty of access and room underneath it to fill a cart. You then have the option to lay your baby on the hammock and secure her with a three-point seat belt or set your infant car seat on it and secure the car seat with a safety strap. Using a shopping cart hammock means your baby is safe, happy, and comfortable, and it also means you have your hands free to shop.
3. Let stores wrap your gifts for you.
Some stores offer complimentary gift wrapping, while others offer a free box and paper. Even if it costs a few extra dollars, especially depending on the size of the gift or how difficult it may be to wrap, take the store up on their gift-wrapping service. Many online retailers offer to wrap gifts for a small cost, and if a store doesn't offer upfront, ask about options anyway just to be sure. It's a lot easier walking into your home with already-wrapped presents than trying to sneak in with gifts popping out of see-through bags, hiding unwrapped gifts (which you might forget where you hid), or running out to buy more wrapping paper and tape on Christmas Eve. Ask your mom if you don't believe us.
4. Give yourself an early Christmas present.
Since moms do most of the shopping, and since it's the season of giving, why not give yourself an early present as well: a key finder. If losing your car keys is a daily hobby of yours, you need this. Even if you're pretty organized, the holiday hustle and juggling shopping bags in and out of stores increases your risk of dropping or misplacing your keys. There's even a key finder that does more than just find your keys. It helps you find the three things you need most and can easily lose while Christmas shopping (besides your wallet): your keys, phone, and car. Trying to find your car in a parking lot during the holidays is like trying to find a needle in a haystack. The same can be said for trying to find your keys and phone inside your festively messy house or car. Save time and your sanity (and your Christmas cheer) by gifting yourself an early present you can use now and year-round.
What else have you found makes Christmas shopping a little less stressful?