It used to be that you simply had to deal with the hair you were born with. Sure, you could cut, curl, and color but the texture of your hair would generally remain the same no matter what you did. For some women who were graced with perfect hair that was enough. For others who weren't so genetically fortunate, hair could be the bane of one's existence.
Luckily we now live in a world that offers us many different ways to enhance our look through our hair. Magical hair science wizards are constantly creating new products that add volume, tame curls, brighten color, and much more.
However, some of the best things to come out of this hair wizardry are hair extensions. Extensions have been available for longer than you might think and were usually quite expensive and difficult to maintain. However, today's extensions are easier and less expensive than ever and these are four reasons you need hair extensions as a part of your beauty routine.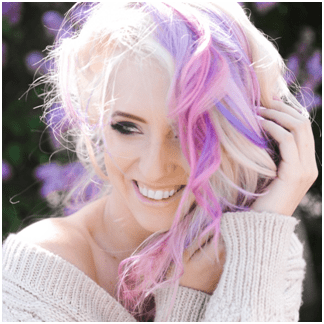 1. Color Up
Color is the name of the game in hair right now and we don't just mean blonde or brunette. Look anywhere on Pinterest and you'll find kaleidoscope hair, mermaid hair, and more, all combining lovely hues of blue, pink, turquoise, yellow, and more. While beautiful, doing these hair color trends with your own hair can be expensive and the bleaching process required can be damaging.
So why not just use temporary color? Clip-in hair extensions come in a variety of colors and with the right placement you can mimic some of the color styles you've been drooling over. They're relatively inexpensive, last a long time if properly cared for, and are perfect for any occasion.
2. Add Curls
We always want what we can't have, and that's never been truer than when it comes to hair. Women with straight hair want curls, and women with curly hair never go anywhere without a straightener. So, if you want your stick-straight locks to have the glamorous curls you've dreamed of, extensions are your answer.
Whether you go for the clip-in variety or something more permanent, extensions that are pre-curled will add the volume you've been looking for. Your stylist can give you tips on how to maintain your curls at home, but if you want relatively fuss-free curls, extensions are the way to go.
3. Turn up the Volume
In the past, women with thin or thinning hair had few choices. Either they'd have to get creative with styles that emphasized volume or don wigs. Now it's a very different story. Hair extensions are perfect for women with thin hair, which does wonders for one's self esteem.
Clip in extensions can work, but if your hair is too thin the clips might show. It's best to visit a stylist who is well trained in the application of extensions and can walk you through the various types and decide what's right for you. Depending on the process, your extensions can safely stay in place for up to a few months and some varieties can be replaced as your natural hair grows out.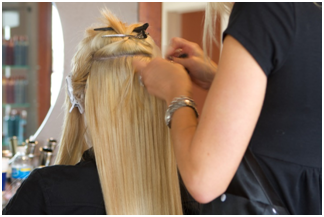 4. Special Occasions
A special occasion is one of the best times to utilize hair extensions. Whether it's a wedding, prom, or another important even, extensions can make you look and feel glamorous, and the best part is that if you're not ready for a hair commitment, clip in extensions can simply be removed after the event.
Your stylist can place the extensions and style your hair appropriately so you'll achieve your desired look. Updos, long, flowing hair, elaborate braids, and more can all be created for your special day, and you'll surely have the photos to prove it.
Hair extensions are now more widely used than ever. No matter the reason, if you want a change to your hair extensions are one of the best ways to achieve that. Browse online for extension looks and styles that might work best for you or visit your own salon to learn more about extensions and which types are best for your hair. Regardless, the results will be amazing and you'll be glad you decided to make your day extra special with brand new hair.