Girls with curly hair have heard the line, "I love your hair!  I wish I have curly hair too!" However, girls with straight and sleek hair do not know the challenges of having curly hair, and it's not always selfie-ready and I-woke-up-like-this.
Styling curly hair – it being dry, coarse and frizzy, can be a struggle. But before you decide to chop off those curly locks, having the right products that cater to your hair can do wonders.  
Here we have compiled four tips to styling hair for you our dear curly- head sister.  
 Comb from bottom to top.
This might sound silly to you, and you might think I'm kidding but this is the correct way of combing your curly locks. Curly hair strands are dry and brittle. Combing your way up, allows you to carefully and very gently detangle each knot. It is also best to comb your hair while you condition in the shower using a wide-toothed comb.
 Regular salon visits for a trim.
Split ends are never good, curly hair or not. Especially for curly hair, as they make the hair look extra frizzy. Healthy curly hair that bounces and shines requires a trim at least 8 weeks apart.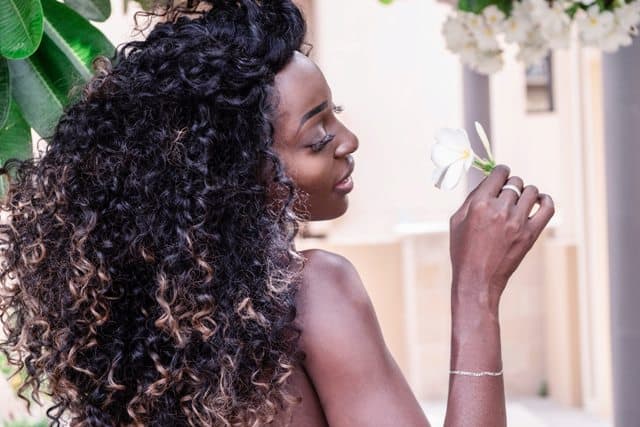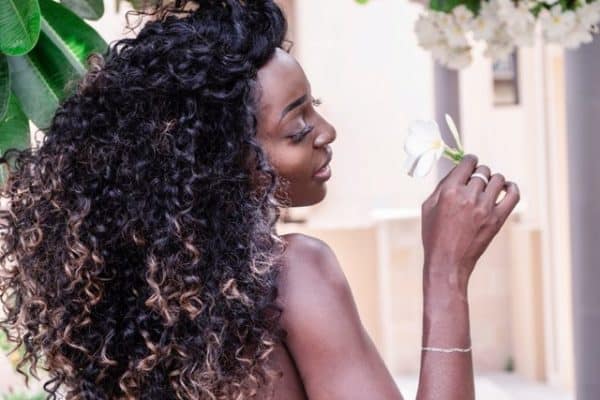 Invest in a diffuser and a cocktail of hair care products.
A diffuser is an appendage of your regular blower made especially for curly locks. It lessens the frizz that you could have if you air dry your hair. The best diffuser for curly hair should help define your curly hair's form without adding frizz. Aside from the diffuser, hair care products or serum are your best friend. Mix a couple of hair care products that address the specific problem your hair has. You may use leave-in lotions to hydrate and freshen up the whole day. Or you may also use conditioner to add renewed shape and volume to your hair. So head on to your nearest department store and mix up that cocktail.
 Skip washing daily.
Before you say Ewwww with your nose scrunched up like a tiny button, allow me to explain. I do not recommend skipping a bath altogether, just washing your hair with shampoo.  A good washing routine should be, 2- 3 times a week with shampoo and conditioner on the remaining days. Too much use of shampoo dries out the hair of its natural essential oil leaving the hair limp and dry.  
Towel drying your hair should also be done carefully. While you may automatically wrap your dripping tresses after a shower, use a soft shirt instead. The towel might be too hard on your curls and cause them to break. A soft shirt gently allows your hair to soak up on extra moisture while letting air pass through.
While these may seem tedious to you, you must not get lazy. A healthy hair is a part of a healthy body. And your hair being your crowning glory must also be given the exact care and gentleness it deserves.