When you're running a fashion blog, your design matters as much as your content. Visitors expect fashion blogs to be beautiful because pleasing aesthetics come with the territory of talking about fashion.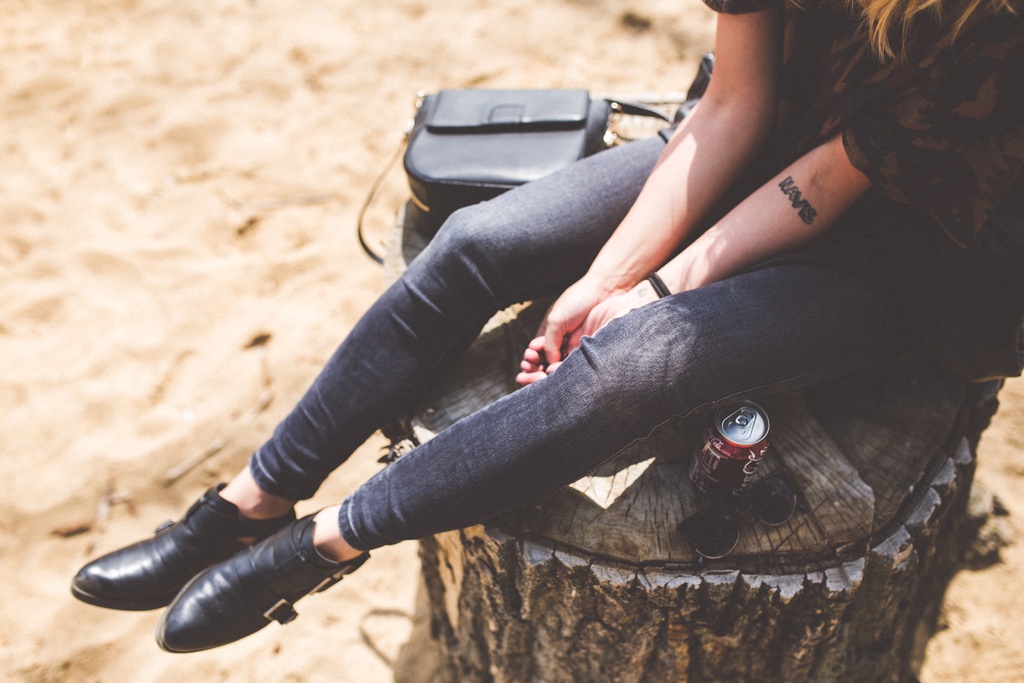 If your fashion blog needs a little boost, here are some design tips that will help you make your design a little more pleasing to the eyes.
Hire a professional designer to create your logo
Your logo matters more than you think. People will come to associate you with your logo, and it needs to represent your site completely. Although your logo is important, creating a unique logo isn't easy and getting a decent logo will cost money.
You've probably seen several free logo makers online, but it's best to avoid those. For the most part, free logo websites are tricky and will require you to sign up for paid services in order to download your 'free' logo. However, they're also extremely cookie-cutter.
The only way to get a quality, unique logo is to hire a graphic designer. A professional designer will personally create your logo from scratch, which means you can tell them exactly what your logo needs to embody to represent your blog. Professional designers are masters at capturing a client's vision; with the right designer, you'll get the perfect logo.
Get a little creative with your design
For most websites, getting creative can work against you. However, with a fashion blog, a little creativity can go a long way to keep your visitors happy.
Find little ways to add some creativity to your blog. For example, create different design elements for each fashion category and make the page design match the specific type of fashion. For instance, say you have a category for 1950s fashion. Dress up your template for that category to add 1950s design elements.
You don't need to go overboard, but just add a little bit of creativity wherever you can. Create your page designs in a way that represents the type of fashion your content discusses.
Brand your blog with a color
Most blogs don't stand out just by sight alone because they're built with cookie-cutter templates. There's nothing wrong with buying a template and customizing it to your needs, but you need a branded color to really stand out and become memorable.
You've seen big brands that have a signature color, and they do this for a reason. People come to associate colors with brands really easily, as colors are easier to brand than logos and slogans. Branding with a color takes color psychology into account, which is based in conveying a specific message.
For instance, the three biggest mail competitors all use signature colors in their logos. DHL uses red and yellow, UPS uses brown and gold, and USPS uses red, white, blue, and black.
Choose a color that you feel represents your image, but also one that is easy on the eyes. If you like a particularly bright color, like pink, you may want to use a lighter tint of pink so it's not so intense.
Use your branded color sparingly, but enough that it's clearly your color. For instance, you probably don't want to use your color for all content headers or for your main text. However, it will look great as the background for your header, some main headings, and of course, in your logo.
Choose a theme that promotes visuals
When you're looking for a website theme for your fashion blog, look for themes that put visuals first. For instance, your home page should display your blog posts with large featured images to capture attention. People will be visiting your blog for the aesthetics, so be sure to give people what they want.
If you run a fashion blog that doesn't give people visuals, they won't be excited about reading your content. Some themes are specifically designed for fashion blogs, so when you look for a theme, search in the fashion category to find what you need.
Use stunning images
The featured images you use for your blog posts matter. Although you can find some good images on free stock photo sites, consider using more professional resources like Shutterstock or any other paid stock photography site.
You really do get what you pay for and you'll get better, high-quality images when you're willing to pay for them.
Want more returning visitors? Make your blog beautiful
If you want returning visitors, you need a beautiful design for your fashion blog. Give people the aesthetics they expect and they'll come back for more.