Summer certainly is a time when the sun is atop the horizon and in its full glory! It's time to get your summer essentials on board, including everything from the summer dress, hats, and accessories. But it's also time for another crucial thing – the summer vacation look. If planning a summer vacation is the most obvious thing to do for you during summer, creating your summer look is also essential. As it's always a great feeling to walk around in style as the sun shines on your shoulder.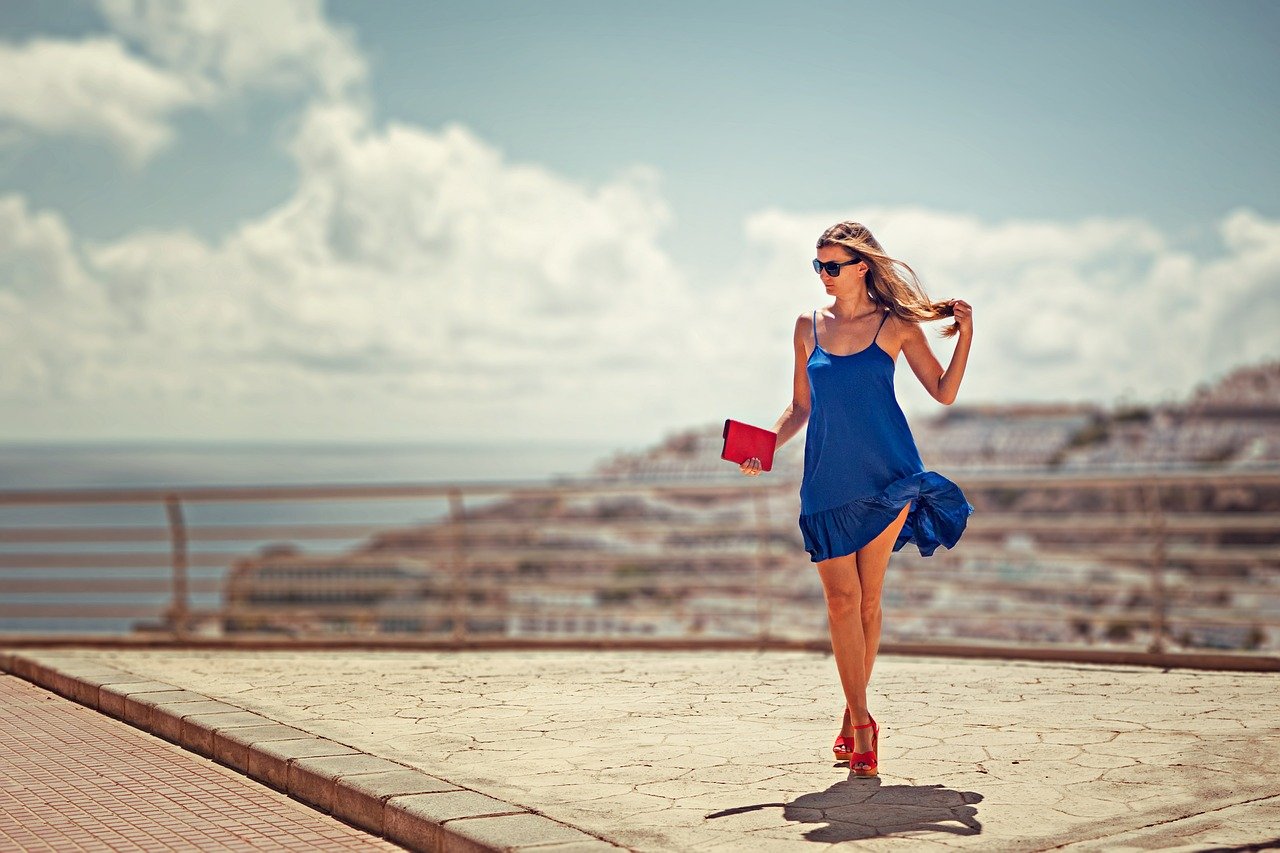 Have you decided on a destination for a summer vacation? It could be the mountains or the island? Or it could be a scenic country or a quaint little town located very close to you. Regardless of the place, you need to select your summer attires and accessories. You need to look cool and stylish doing the minimal. A messy bun can complement your look instead of making you appear clumsy when it comes to your hairdo. Hence, you have to think about cotton, lightweight fabrics, cute sandals, and light makeup. Here are a few tips that you can follow:
Get your hat game correct
Let's start with the obvious first! It's summer, and there will be the sun's heat. You can't stop that, but you certainly can escape that in style. So, even before you choose a dress or an accessory, make sure that you choose a hat and let that dictate your entire attire and look. Nothing will be a better choice than the wide brim hat womens collection. Ideally, it would help if you chose a straw hat with a wide brim. It's because this hat is lightweight, and you can carry it wherever you want with you, and it won't lose its shape even if it gets crushed. Ensure that you choose a big brim to cover your head, eyes, and sometimes your shoulder. As a style-conscious woman, sometimes you can make your hat to be the central point of your entire look and appear stunning. Today, several hat makers are available online selling the best wide brim hats for women. Go ahead, browse through their stylish collection and take your pick based on your style sense and requirements.
Your makeup should be on point
Since it's summer and the sun will be at its peak, you need to choose your makeup wisely! Instead of choosing a cream-based foundation, you should opt in for a water-based foundation. That will ensure that you don't sweat excessively and will do justice to your pores as well. Choose a light makeup base within a little amount of face powder. Choose light or pale pink and coral instead of cherry red or other experimental colors when it comes to your blush. You need to create a pleasant and soothing summer look that will make you appear beautiful without looking garish. You can select generic eye makeup with a liner, apart from the blush. Finally, you can complement the look either with a matter or gloss lipstick in light shades like mauve, light brown, light pink, or warm chestnut brown. You can skip the glitter and shimmer for this look.
Get the dress correct
Do you want to project the typical summer vibe? If yes, go ahead with your summer dresses. You can choose to wear the midi-dress or the maxi-dress based on your comfort factor. For instance, if you are planning to laze in a serene island destination, the maxi dress in a sheer or semi-transparent fabric might be the obvious choice for you. On the other hand, if you are at a beach destination, the beach outfit is a must,  go ahead with your summer mini dress or choose a tank top and shorts. If you want, you can also wear a bikini along with a coverup. If you want to stay within your comfort zone and also appear appealing, a short tunic should be a good choice. At times, women also love to wear a tank top with a palazzo or a floating skirt in floral patterns.
Last but not least, you have to think about the accessories. Choose very light and delicate jewelry when you are selecting your earrings and bracelet. If you want one statement piece, you can opt-in for the long ear loops or spherical earrings in gold. If necklaces are what you prefer, you can choose a pendant with crystals or a choker neckpiece as well. For your footwear, you can opt-in for sandals or flip-flops. You can select one in cotton, straw fabric, or one made of leather or any canvas material. And just to carry all that you need when you are outdoors, a custom tote bag from US Imprints would be the best choice. Once you decide to select the tips that you like best from this article, you will create a summer look that will make you gain appreciation galore.