In our highly digitized world, fashion trends usually peak online long before their actual arrival. Animal prints? Glam sequins? Quilted accessories? Cutout dresses? We've all seen it time and time again, particularly with social media being our ultimate source for both information and inspiration. In this post, we'll be delighted to unveil fresh-out-the-runway 2022 fashion trends:
cut-out long black dresses;
trippy patterns & stripes;
all that glitters;
juicy yellow;
sheer mesh.
Yes, these trends look too cool and hot to wait around for, so chances are you'll encounter 'em on Enibbana.com very soon. Enjoy diving in!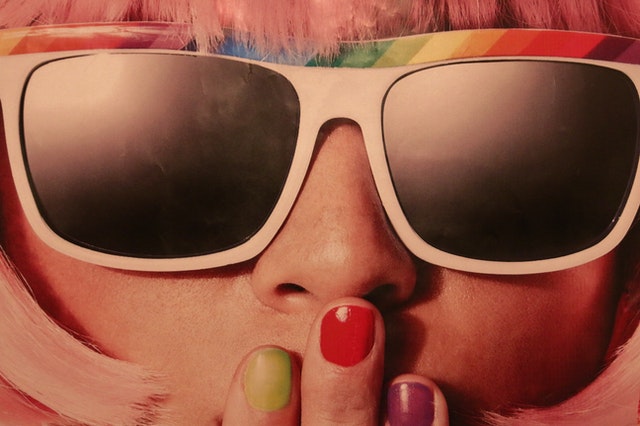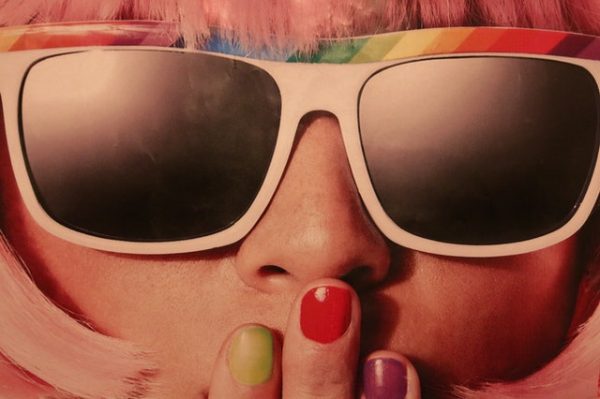 1. Cut-Out Black Dresses: Playing Fashion Peekaboo
Extra short, little black dresses with cutouts were popular in summer 2021. Actually, we saw cutouts almost everywhere in 2021, and they seem to get more creative and unique with time. In 2022, for instance, we'll most likely all go crazy about the maxi version of cut-out black dresses. Chances are you'll want to get yourself a body-skipping maxi with bold bow-shaped head-to-toe cutouts, just to unleash your wild, trend-hungry side and reveal a not-so-subtle flash of flesh. To cut a long story short, one thing is obvious: a cut-out black dress is now officially a wardrobe must-have.
2. Psychedelic Stripes & Trippy Motifs: They'll Be Huge in 2022
Quirky psychedelic prints featuring mushrooms, aliens, flowers, whirly graphics, bold colors, and trippy stripes set the most recent Fashion Weeks on fire. Trippy motifs are similar to tie die, which is another popular trend that flaunts abstract shapes and an explosion of melting shades. Cutting to the chase, it looks like psychedelic motifs will replace the all-the-rage-in-2021 retro prints, sending us all hope that in 2022, we will forget about lockdowns and embrace this immensely powerful freedom of self-expression.
3. Glam Sequins for Your Nightout and Everyday Glitz
If you love to sparkle, 2022 will be your lucky year. Because sequins is another huge trend that keeps popping up on most of the latest runways nonstop. Good news is that you don't have to wait for a special occasion or a night out to rock all that glitters. Make the most of your wardrobe's everyday glitz and enjoy rocking your glowing skirt or bedazzled bodysuit whenever you feel like it. Just spark, shine, flow, and reflect light like a glam queen. Or, if you prefer a toned-down look, pick a single flashy piece and have fun mixing it into your outfit.
4. Radiant Yellow: You'll Need It in Your Closet in 2022
This juicy spring/summer 2022 trend is triumphant on the runways these days. Which means it will be absolutely in vogue pretty soon. Whether you prefer a cut-out yellow dress or something a bit more low key, this sunny hue is sure to add a joyful burst of color to your outfit (and your everyday life, too).
5. Sheer Mesh: Are You Ready to Turn Heads?
Caution: there's a bold and reckless fashion attitude in the air. Now that crazy parties are allowed again, fashion designers have pulled out all-things-wild and catapulted them into our eyeline. If you don't mind showing some skin, you'll love this sheer mesh trend. After all, you can always choose what suits you best: thin, almost 'naked' mesh dresses or something fishnet-style.
Predicting Fashion: It's All About You (and Fun)
Now that you're aware of the major 2022 fashion trends, you're welcome to play with each concept and stick with what you fancy the most. No need to follow those trends blindly. Just be your glorious self, irrespective of whether you're rocking a jaw-dropping bedazzled cut-out dress or psychedelic panties with juicy yellow stripes.