Jewelry doesn't always require a special occasion to make it the perfect gift. Personalized jewelry is an excellent gift for any occasion, any time of the year, and we've picked five of the best personalized jewelry gift ideas the web has to offer. From sterling silver cross pendants to gold pocket watches and beyond, custom jewelry for any occasion lies just ahead. Keep reading to learn more!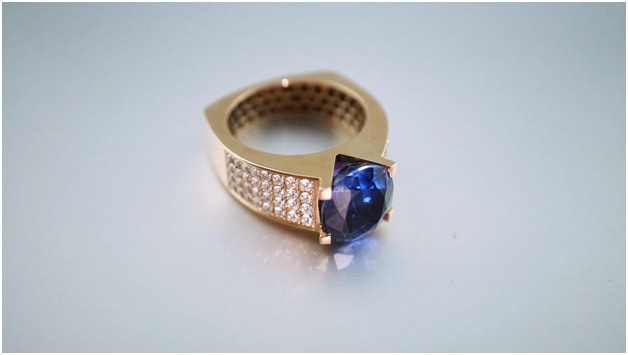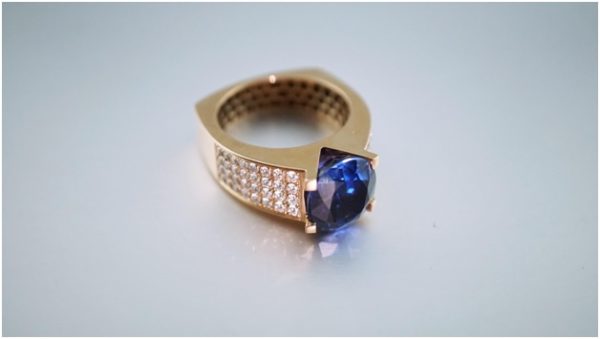 Initial Necklace
A gold or sterling silver necklace engraved with the recipient's initials is a timeless gift that you can give any time of the year for any occasion. This simple, yet elegant gift is a thoughtful representation of your love for the recipient. You can also include something like an anniversary date, date of birth, or another significant date in your engraving to add that extra special touch to the piece.
You can pretty much engrave any material in this way, from 14k gold and up to surgical stainless steel to sterling silver. The options are pretty much endless, and you'll be giving a gift that is as timeless as the love between you and its recipient. Be sure to choose nickel-free jewelry to minimize the risk of an allergic reaction!
Sterling Silver Cross Pendant
Giving a gift that's as timeless as what the cross represents is sure to bring some smiles. A sterling silver cross pendant is the best way to combine faith and love in a customized gift, and the beautiful color of sterling silver will make the cross truly shine! You can go above and beyond with a cross pendant as well; encrusting it with diamonds or gemstones, or even getting the piece engraved.
This is the perfect gift for any occasion but is also good for specific events like a baptism or entry to a new church. If you have a person of faith in your life, show your appreciation and value for their beliefs with this stunning sterling silver jewelry. You can find sterling silver cross pendants at major jewelry stores, department stores, and more customizable options online.
You'll likely find the cross available in different precious metal varieties as well, from rose gold to yellow gold and even platinum! The cross has been a universal symbol for thousands of years, so it shouldn't be difficult to find exactly what you're looking for.
Golden Pocket Watch 
Let's not forget that the men in our lives also enjoy jewelry and accessories! What's more personal than a gold pocket watch with an engraving or picture of a loved one on the inside? While it may seem like an old-fashioned gift idea, a gold pocket watch is a rustic and stylish addition to any man's accessory collection.
The possibilities for customization with a gold pocket watch are endless. You can engrave it with a personal date, name, or message, or you can include a picture of a loved one on the inside as a constant reminder. Executive Gift Shoppe is the perfect place to shop for stylish gold pocket watches, which can be engraved with your own personal messages free of charge! 
Sterling Silver Interlocking Names Necklace
This attractive piece from Limoges Jewelry is the perfect gift for a mother or grandmother. With customizable interlocking names, you can include children or grandchildren's names on a beautiful sterling silver necklace that's sure to turn heads. The interlocking rings are said to be a symbol of love, friendship, and fidelity.
You can engrave the rings with anything you like, so if you'd rather give this is a gift to your wife or significant other and engrave it with both your names and a date/your child's name, you certainly can. The engraving is included in the price, which comes to about $69.99 with the website's current promotion.
The piece is 16 inches long, so it's not necessarily a choker necklace, but is just long enough to dangle freely and not be too low on the chest.  Show your love and friendship today with this personalized necklace that's great for any occasion! Whether you're celebrating an anniversary, birthday, or graduation, this makes for the perfect gift for all ages.
Birthstone Jewelry
One of the most personalized gifts you can give is a piece of jewelry encrusted with the recipient's birthstone. Whether you've got a July birthday and need a ruby, or a December birthday and need a topaz stone, there are thousands of options available for birthstone jewelry available online and off.
Birthstones make the perfect addition to engagement rings, necklaces, bracelets, and earrings. Old and young wearers alike will appreciate the subtle beauty of their personalized birthstone jewelry, and you can add diamonds or use gold/silver as the base metal for an even more precious piece.
Conclusion
Personalized jewelry makes for an excellent and unique gift that you can give just about any time of year. From personalized necklaces and pocket watches to birthstone-encrusted favorites, the possibilities are truly endless.