You never get to have the energy to keep dancing and having party fun until you are in your late years, as such, you have to make your youthful time count. A time of the year that we all look forward to is the festival season, which is the perfect time to let out your wild side and get those dancing shoes on. Nothing ever feels better than to have days that are filled with an abundance of fun, crowds that do not have a stop button to partying, and great weather to top it all. This is precisely what the festival is all about, and one thing about going out to have fun is that you must look the part. A fact is that you do not want to have on those boring clothes that do not bring out your fun side when everyone else has done their best to look the part.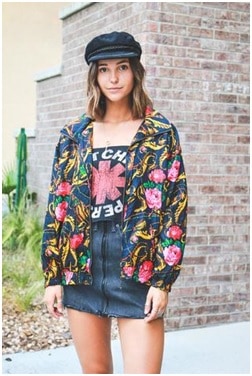 Luckily for you, festival fashion took root decades ago, and there has always been an exclusive category of clothes that are known to set the party mood at its peak. The result has been so many options to choose from, like every other year there are new items introduced to the already extensive collections available. However, this does not mean that every item available will suit your preferences, and there is the need to have a tailored package that will get you in the feel-good moods. On the brighter side, it is pretty simple to find the perfect items for this year's festival as all you have to do is take into account the following aspects;
Yes, vintage clothing still rock
For a long time, the mark of a great festival has been the attendees turning up with vintage fashion styles as they seek to get out of the daily norm for memorable moments. This trend is yet to lose its classic touch even in 2019, and one way to be ready for the upcoming festivals is by thinking about finding great vintage collections. There are lots of ways that you can wear vintage clothing today, and settling for this option gives you the flexibility of becoming creative with your style. Modern vintage shirts, for example, are more colorful, playful, and perfectly suited for virtually all kinds of festivals.
Think comfort and lots of movements
You never attend a festival so you can sit on one spot like you are in one of those crowded bars down the street, as the idea is to be up on your feet and fully utilize your energy. As such, when thinking about the fashion style to settle on, you must have it focused on your comforts and how suited it will be for constant movements. This is because one moment you could be dancing to your favorite song and the next you are looking for that lemonade stands for a cold drink or trying to locate a friend in a huge crowd. The idea is to keep it simple and elegant right from head to toe and go for something that will give you room to have unlimited fun.
Remember accessories also count
To stand out from the crowd, you must never forget to pair the clothing with the right accessories that will make you look stunning. That cap or hat will come handy when it is sunny as they keep the sun out of your eyes even as you groove and chill. Alternatively, you can have a bandana that will not only be an accessory but double up as an essential item when your hair decides to get super wild. It could also be the most suitable time to try out body jewels or if you want to stick to jewelry, keep it low and less expensive.
Do not forget it is all about fun
Do not be too strict when it comes to festival fashion, as it is the time to let down some of those rules and experiment what would make you the ultimate party animal. Be playful, think color, and above all get to live the moment as you never want to wish you had done more for these moments. For your clothing, do not overdress as you will get uncomfortable and not get to enjoy the charming tunes of festival music, dancing, and other activities.