As the temperatures drop, it's time to start thinking about how to keep your little girl warm and stylish this fall. Layering is one of the best ways to keep her comfortable in any weather, but knowing where to start with so many options can be hard. Not to worry! We've got you covered with these five easy ways to layer your little girl this fall. From cozy sweaters to comfy cardigans, these tips will have your little one looking and feeling great all season long.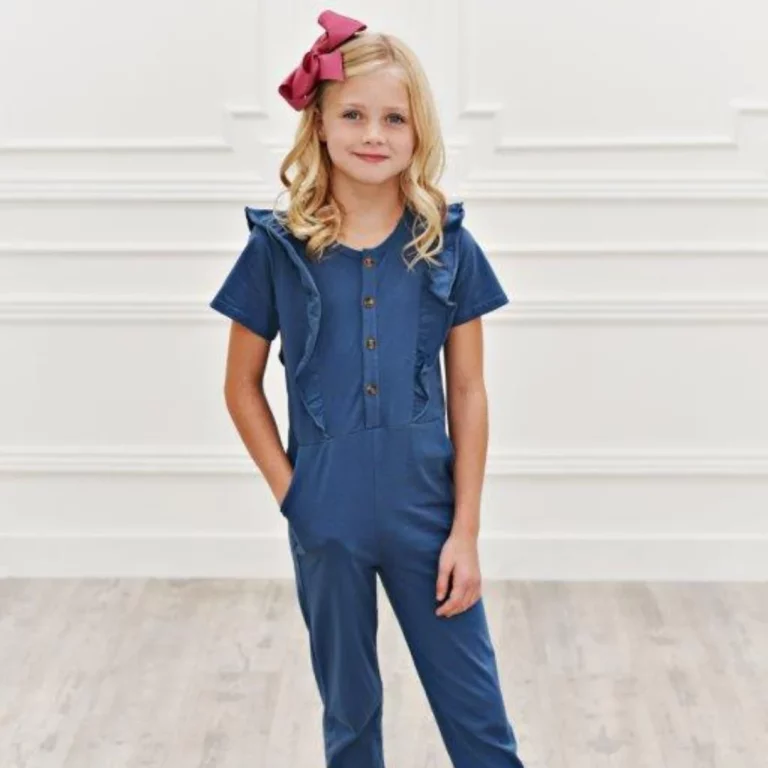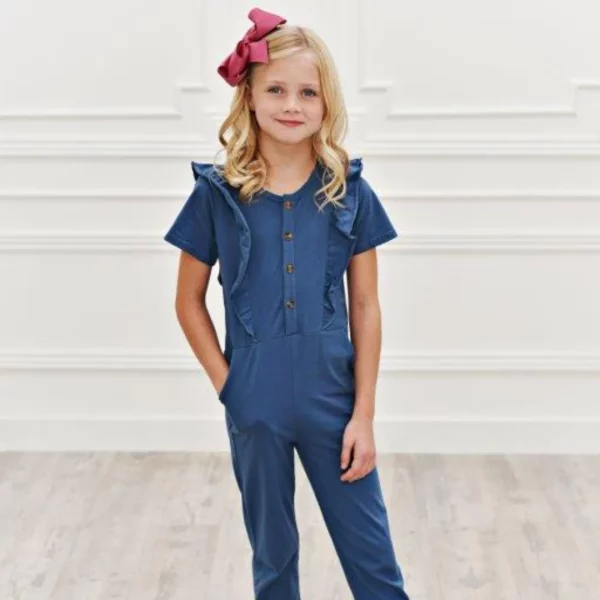 The importance of layering
When it comes to dressing your little girl this fall, layering is key. Not only does it help keep her warm and cozy as the temperatures drop, but it allows for flexibility, as the weather can be unpredictable during this season. Layering is the perfect solution to ensuring your little one is comfortable and stylish, regardless of the temperature outside.
One of the benefits of layering is the ability to add or remove layers as needed. This is especially important for active little ones who may get overheated while playing or running around. By layering, you can easily adjust her clothing to keep her comfortable throughout the day.
Another advantage of layering is the added dimension it brings to an outfit. Mixing and matching different pieces can create unique and stylish looks for your little girl. Consider pairing a cute dress with a cardigan and tights for a feminine and cozy ensemble. Or layer sweaters over jumpsuits for girls from Presley Couture for a trendy look.
Layering also allows for creativity with textures and patterns. Combining different fabrics and prints can add visual interest and personality to your little one's outfit. Don't be afraid to mix a floral dress with a striped cardigan or polka-dot leggings. The possibilities are endless when it comes to layering.
Cardigans and sweaters
Cardigans and sweaters are a must-have when layering your little girl this fall. Not only do they add warmth and coziness, but they also bring style to any outfit. Opt for a chunky knit sweater for those chilly days or a lightweight cardigan for a more transitional look. You can pair them with jeans, dresses, or skirts for endless outfit possibilities. With various colors and patterns, cardigans and sweaters are the perfect way to keep your little one looking cute and stylish all season long.
Tights and leggings
Tights and leggings are essential for layering your little girl this fall. They not only add an extra layer of warmth but also bring a stylish touch to her outfits. Opt for cozy fleece-lined leggings or patterned tights to add fun and flair to her look. Pair them with dresses, skirts, or tunics for a cute and trendy ensemble. Tights and leggings are versatile pieces that can be mixed and matched with other layers to create different looks. So don't forget to stock up on these accessories for your little fashionista this season!
Scarves and hats
Complete your little girl's fall layered look with the perfect accessories – scarves and hats! Not only do scarves and hats add an extra layer of warmth, but they also bring a stylish flair to any outfit. Choose from various cozy knit scarves and hats in fun patterns and colors to keep your little one looking cute and fashionable. Whether it's a pom-pom beanie or a colorful scarf, these accessories are the finishing touch to complete her fall ensemble. Plus, they're practical, too, keeping her head and neck snug during those chilly autumn days.
Mixing textures and patterns
Mixing textures and patterns is a fun and creative way to elevate your little girl's layered look this fall. You can create unique and eye-catching outfits by combining different fabrics and prints. Don't be afraid to mix floral prints with stripes or polka dots with plaid. The key is to have fun and experiment with different combinations. Not only does mixing textures and patterns add visual interest to her outfit, but it also showcases her personality and individual style. So go ahead and let your little fashionista shine by playing with textures and patterns in her fall wardrobe.
These five easy ways to layer your little girl this fall will ensure she stays warm, comfortable, and stylish all season long. Layering provides flexibility in changing weather conditions and allows for creativity and personal style. From cardigans and sweaters to tights and leggings, scarves and hats, and mixing textures and patterns, there are endless possibilities for creating adorable and fashionable outfits. So get ready to bundle up your little fashionista and make the most of the autumn season!