Trainers may be considered one of the most comfortable footwear options for kids. They allow free movement and comfort throughout the day while protecting their feet. Aside from this, trainers are also fashionable and easy to match with many outfits. Thus, you can conveniently put together any ensembles for your daughter using everyday wardrobe items and her favorite trainers.
If you'd like some cute outfit suggestions to match with your little girl's trainers, here are a few points you might find helpful: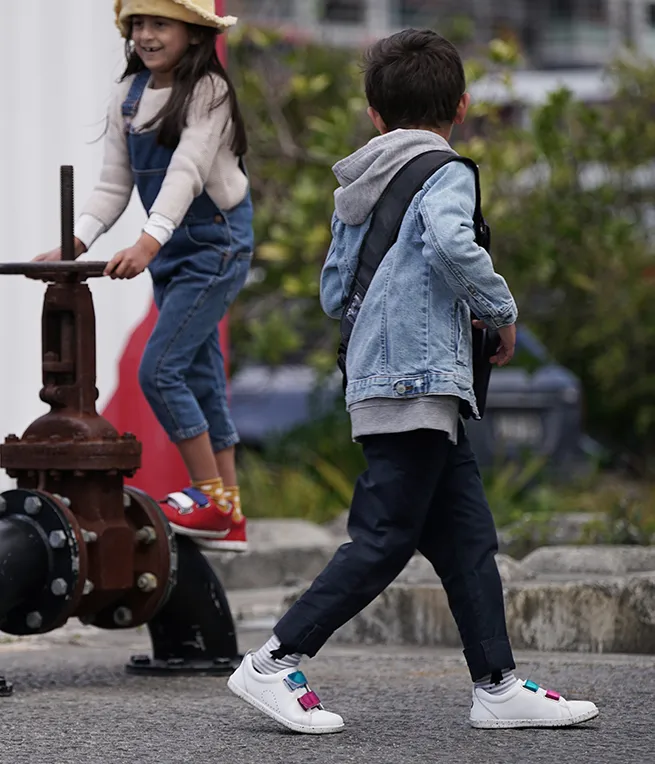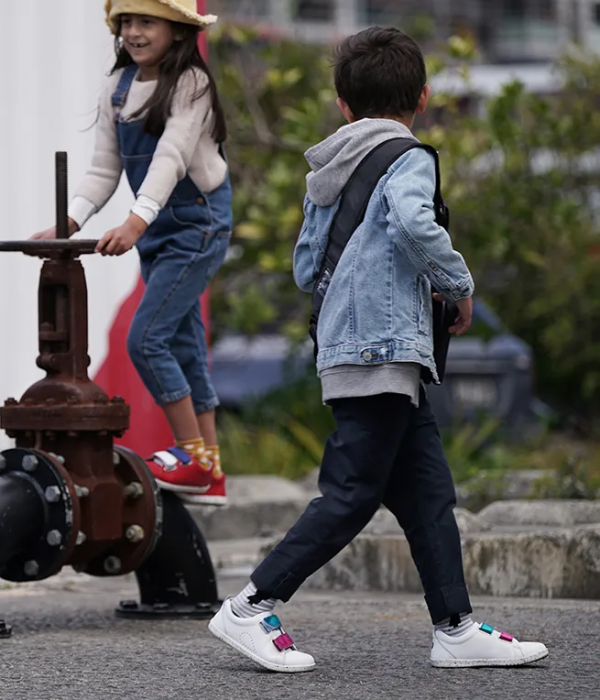 Dungarees And Rompers
Dungarees and rompers are ideal for days where your child will engage in physical activities, such as going to a park or joining playdates. Depending on the venue, you can either go for a shirt and a dungaree, which provides protection and coverage for the child's legs, or rompers that allow more movement ease. These clothing options go well with girls trainers of various designs and styles.
Sunsuits
Sunsuits paired with trainers may be the ideal attire for younger children during the summer season or warmer weather. The light fabric of this type of clothing provides comfort and ease of movement for small children, making it perfect for spending sunny days outdoors. Aside from this, sunsuits will also look great for casual occasions and trips to public spaces such as parks or beaches. Since they come in various colors, sizes, and designs, it'll be easy for you to select the best pair of trainers that would go well with the outfit.
Tracksuits
If you'd like a trendy and comfortable outfit that would match kids trainers for your little girl, tracksuits may be the perfect option for you. Tracksuits come in various colors, prints, and designs, making them fun to wear for children. Aside from this, they also provide coverage and warmth, especially during cool weather. Thus, you can consider it as a go-to outfit for occasions that call for casual attire, such as playdates and outdoor trips.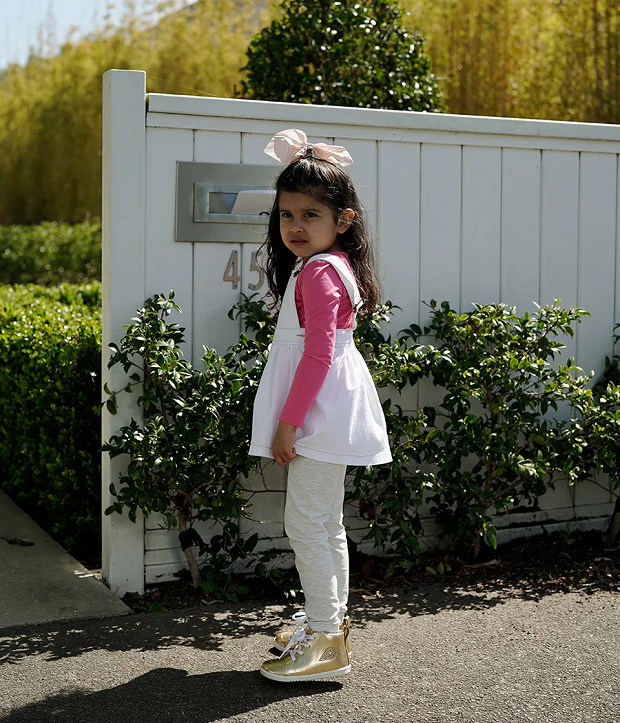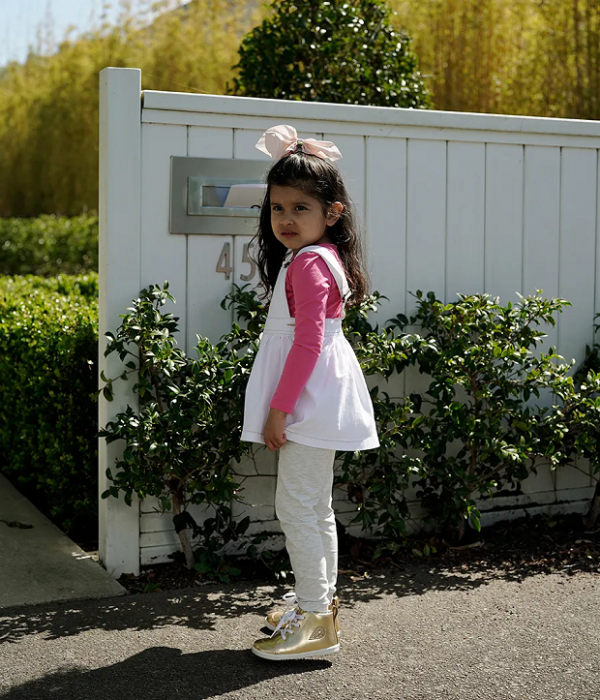 Mini Dresses
In the past, it was typical to match dresses with formal footwear, such as ballet shoes or sandals. However, recent trends also introduced ways to complement them stylishly with casual footwear, such as trainers or sneakers. This look gives off a mix of formal and casual styles, creating a unique visual appeal.
You can apply this exciting mix as you put together a casual wardrobe for your child by selecting any type or design of mini dress suitable for the occasion and weather and a pair of trainers that complement its color and texture.
Shirts And Shorts
Trainers also go well with shirt-and-short combinations. This type of attire is ideal for casual occasions such as going to the mall or meeting with friends. Aside from this, you can also consider a shirt and short apparel for physical activities during warmer days. For instance, you can use this outfit combination to play in the park or go on a picnic. To maximize style, comfort, and protection, pick out colorful socks with the right thickness and length that would complete this casual look.
Blouse And Skirts
If you're going for an outfit with a casual feminine vibe, you can try a combination of a girls' blouse and skirt to match with trainers. It can be a fun outfit to try as you have a variety of skirts and top options to choose from. For instance, you can match a plain top with a tutu skirt for an interesting contrast. On the other hand, you can also consider pairing a skater skirt with a sleeveless blouse for going out in warm weather.
Tops And Jeans
Jeans are an excellent match for trainers, as they offer flexibility style-wise. Aside from this, they are also ideal for any weather or occasion. For instance, you can select a casual or sporty top with denim jeans to create fashionable streetwear for your little girl. You can then accessorize it with a jacket or a belt that would go with the rest of the attire.
For sunny days, you can opt for other styles such as jogger jeans for added comfort and breathability and then select tops made of light and soft fabric. Finish off the look with a pair of comfortable trainers and accessories to complement the look.
Conclusion
Trainers may be one of the most comfortable and flexible wardrobe items your child can have. They come in many colors, sizes, and designs, and your little girl can also wear them on many occasions. Thus, you can consider investing in several quality pairs that she can wear with her favorite clothes.