To most people, having the perfect wedding ring is a pretty important part of the wedding day and a huge symbol of the love that is shared between couples. After all, this is something you will be wearing for the rest of your life and some may argue that the cost of having something so precious and personal is priceless. However, not everything is how it seems. There are wedding rings out there that look like they cost the Earth but you'd be surprised what you can find if you look in the right places. In this post we're going to talk about 5 wedding rings that actually cost less than you think.
Platinum vs. Gold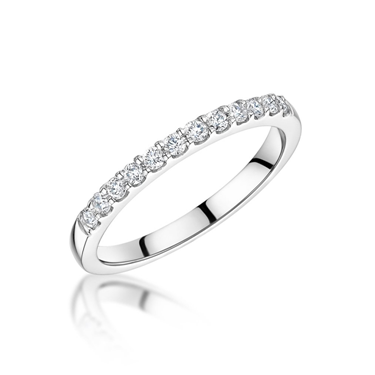 Many people are under the illusion that platinum is a ridiculously expensive metal in comparison to gold but the truth is, there isn't actually that much difference between the two. Platinum is more dense and so more of it is required to make a ring, but there are a variety of platinum and gold rings on the market that are very similar in price. Because platinum is a more dense metal, platinum rings will be heavier than gold ones. Some prefer the heavier weight, but some find the lightness of gold rings more desirable. It is really up to each individual person whether or not they want to be able to feel the weight of the ring on their finger or they feel more comfortable with something lighter.
Palladium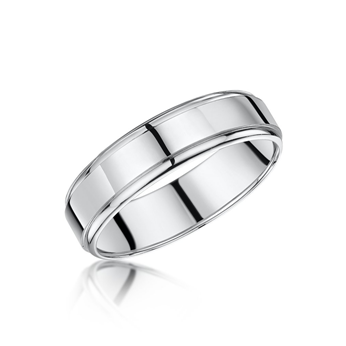 When it comes to wedding rings, a lot of people are under the impression that you can only go for yellow gold, white gold or platinum. Palladium is a relatively new metal to wedding rings but surprisingly the cost isn't too hefty. This is actually a great choice for people that want a ring similar to platinum (as it's from the platinum family) but for a cheaper price. Not only is palladium less costly than platinum, it is lower in density,which means less is required to produce the same item of jewellery. A lot of men tend to go for this option if they are working in environments that require manual/factory work, as it's a metal that requires no expensive maintenance to keep its quality.
Full eternity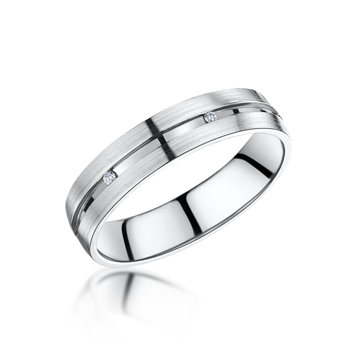 The idea of a full eternity ring can sometimes seem like it's going to be hugely overpriced. This is because when we think of 'full eternity' our minds immediately think big, extravagant diamonds all the way around the band that cost a fortune. Granted, sometimes this is the case but it doesn't necessarily mean it's out of reach, even if you're on a budget. Choosing a full eternity band can be both special and unique to fit each individual style. Whether you want a ring that is going to sparkle with gem stones or you want a patterned wedding ring, it is possible to find a full eternity band for under £1,000.
Round diamonds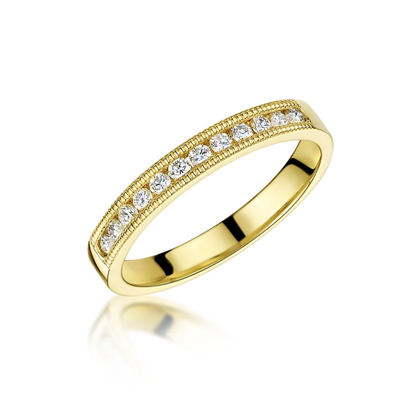 Round diamonds are arguably the most popular design to opt for when it comes to shopping for wedding rings. Round diamonds cost more on a per carat basis than fancy shapes for two reasons; the demand for round diamonds is very high, and the yield is relatively low. However, if you are after a round diamond wedding ring, you don't have to break the bank. It's a great choice if you are on a budget but if you have seen a beautiful round cut diamond ring that you simply must have, you can choose the carat that fits in the price range you are looking for.
Rose gold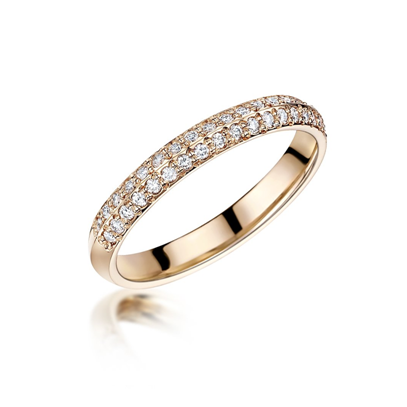 Rose gold is quickly becoming the new favourite for women when it comes to choosing their wedding ring. With a warm, romantic feel, this style and colour looks simply stunning, especially if you have a rose gold engagement ring to match. However, despite this choice being increasingly popular and despite it having aluxurious and regal feel, the price for rose gold wedding rings are not always extortionate. Prices can range from £400 to £2k+ depending on your preference.
For wedding rings ranging in price, colour and cut, visit Laings of Glasgow where you can view a wide selection of wedding rings that are sure to suit all requirements.