Your family room is the one space in your home that should be comfortable and inviting for all. It's where you gather to watch movies, play games, and just spend time together. So why not make it a reflection of your unique style?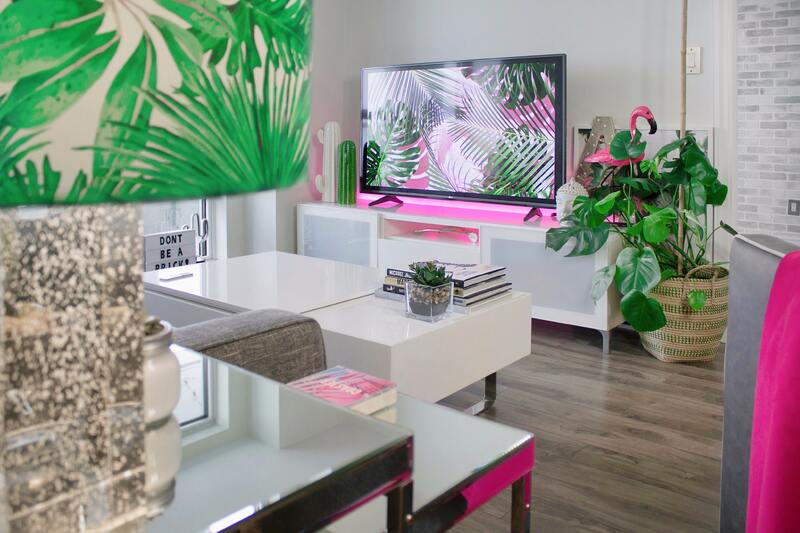 There are endless possibilities when it comes to adding aesthetic appeal to your family room. You can instantly transform the space with a new coat of paint or add statement armchairs. But if you really want to make an impact, try one of these six style suggestions.
1. Contemporary
The contemporary is all about clean lines and understated elegance. It's a popular design that can be achieved by adding a few simple pieces to your room. The best part about this aesthetic is that it doesn't require you to start from scratch—you can simply update what you already have!
If your goal is to create a contemporary space, focus on furniture with clean lines. Geometric shapes and patterns can add visual interest without being overwhelming. For instance, a coffee table with sharp angles would be perfect for a contemporary living room. You can also add metal or glass accents to create a more modern look.
When it comes to the colour palette, stick to neutrals such as black, white, and grey. You can also add pops of colour with accent pieces such as throw pillows or rugs. And don't forget about the lighting! Pendant lights are a great way to add a contemporary touch to any space.
2. Traditional
Whether your family room is in a historic home or you just want to achieve a timeless look, traditional style might be the way to go. The traditional design is marked by its use of classic furniture pieces and rich colour schemes.
Symmetrical arrangements are often used in traditional spaces to create a sense of order and balance. You might also see a lot of bold patterns and motifs used throughout the room. But don't worry, traditional doesn't have to be stuffy or boring.
To add a traditional touch to your family room, try adding a Persian-style rug, an antique coffee table, or a set of classic bookshelves. Or, if you prefer a more modern take on tradition, try an oversized sofa in a luxurious fabric like velvet.
3. Minimalist
A minimalist style can add a sense of calm to any space, and it is especially well-suited to a family room where there is often a lot of activity. By keeping furniture and décor to a minimum, a family room can feel more spacious and serene.
When it comes to furniture, less is definitely more in a minimalist space. Choose pieces that are essential and stick to a neutral colour palette. You might also want to consider investing in multi-functional furniture such as ottomans with storage or coffee tables with built-in shelving.
And don't forget about the walls! A minimalist space should have a clean and uncluttered look. To achieve this, you might want to consider hanging floating shelves or using gallery walls.
4. Rustic
Take its cues from nature. Rustic decor often has a warm, inviting appearance that can make a room feel more comfortable and hospitable. It's perfect for family rooms that are located in country homes or even city apartments with a view of the outdoors.
The key to achieving a rustic feel is to focus on texture. Look for furniture and décor made from natural materials such as wood, stone, or metal. You might also want to consider adding some greenery to the space with a few potted plants or even a small tree.
Rustic style is also known for its use of unique found objects as decorative accents. Things like old bottles, antique books, and Mason jars can add a bit of whimsy to a room while still remaining in keeping with the overall aesthetic.
5. Bohemian
Channel your inner free spirit with a bohemian-inspired aesthetic. This design style is all about being creative, carefree, and having fun with your decor. Unlike the minimalist approach, the bohemian interior is full of life and personality. It's the perfect style for those who want their homes to reflect their personality and unique taste.
This interior design is often associated with artists and writers because it's blooming with creativity and imagination. The best part about the bohemian style is that there are no rules—you can mix and match different patterns, textures, and colours to create your own individualized look.
Think about adding colourful area rugs, patterned wallpaper, vintage light fixtures, and global-inspired artwork to your dining room. You can even use mismatched chairs to give the space a fun and eclectic vibe. Just let your imagination run wild and have fun with the design!
6. The Mediterranean
The term "Mediterranean" conjures up images of neutral-toned stucco walls, tiled floors, and sunny patios. But the Mediterranean aesthetic is more than just a pretty view—it's also a state of mind. This design style is all about relaxation, enjoyment, and living life to the fullest.
A comfortable sofa in a neutral palette is the perfect foundation for your space. Add some floor cushions for extra seating, and don't forget to include a few well-placed throws for added warmth on cool evenings.
For a touch of luxury, consider adding a rug in a classic Moroccan or Turkish design. To complete the look, add some candles or lanterns for atmospheric lighting. Hang some art on the walls that reflect the Mediterranean culture, such as scenes of the sea or countryside.
Conclusion
No matter what your personal style may be, there's an interior design style that's perfect for you. Take some time to browse through different styles and see which one speaks to you. Then, use these tips to bring the look to life in your own home.