With Winter's grip closing in, you're going to want to start looking for some warm and stylish additions to your wardrobe. Sweaters can be both comfortable and stylish, and come in many varieties both online and off in department and clothing stores. While choosing a high-quality sweater isn't rocket science, it's still a process that requires certain factors to be taken into consideration. From knowing your own size and shape to knowing the difference between expensive because of the quality of the item and expensive for the sake of profit, here are six tips for buying a high-quality sweater this Winter.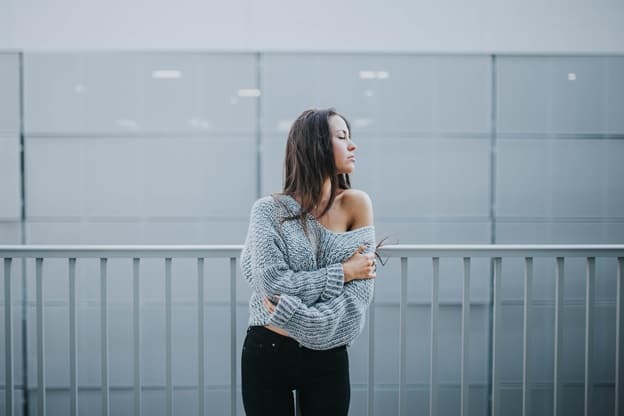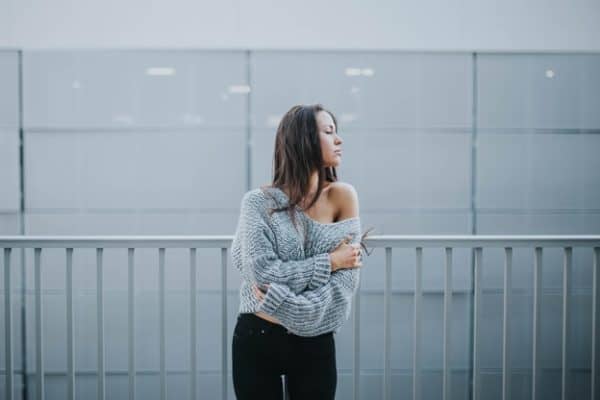 Know Your Size and Shape
As with any clothing, you'll want to know your exact size and shape when shopping for the perfect seater. Whether you're a pear or an apple, a size 9 or a size 20, knowing how you fit into your clothes will help you choose a sweater that will offer both comfort and style to your wardrobe. Plus size ladies will have an especially difficult time finding a mix of the two if they don't know where to look. Department stores and clothing outlet stores typically don't cater to plus size needs, so you'll want to look online. Plus size fashion from 11 Honore and other websites is available at the click of a button, and you'll find nothing but great service and high-quality clothing.
Get yourself measured so you know your exact bust, waist, and all other measurements. The more accurate your measurements are, the easier it will be to find the right sweaters. If you have a large bust, your size may need to be increased by one or more so your sweater doesn't ride up or doesn't reach your waistline.
Buy High-Quality Fabrics
High-quality fabrics will not only help the sweater better serve its function of keeping you warm and protected from the elements, but they'll also ensure that your money was well-spent. Your sweater won't fray or fall apart within the first month of owning it if you choose quality fabrics and stitching. Buying cheap department store clothing will only leave you feeling frustrated, as these less-expensive options are so for a reason: they're cheaply made.
Choose high-quality options to ensure your clothing investment is worth it. Like anything else you purchase, you should consider carefully both the cost and durability of the item before buying.
Try Online Retailers
We've mentioned online retailers for plus size ladies, but there are plenty of outlets for women of all sizes. Buying online eliminates the need to stand in line, wander about the store, and reduces the itch to make impulse purchases. You'll usually find better deals online as well, and many online clothing outlets offer free shipping if your purchase surpasses a certain dollar amount.
Many online retailers have surpassed their brick-and-mortar counterparts in terms of service and quality. With less overhead, these online outlets can offer better prices on similar items; saving you both time and money while still providing a quality product.
Colors are Important
When choosing the perfect sweater, you'll want to keep in mind the color or patterns you choose as well. Be sure to pick something that will match the rest of your wardrobe. Solid colors work well, as they're more versatile and adaptable than their patterned counterparts. If you wear mostly cooler colors in the Winter, choosing a bright orange sweater might throw off your entire look.
Plaid is a style that's in this Fall and Winter, so choosing a plaid sweater will keep you in style while you stay warm.
Plus Size Options are Available
Whether you're looking for plus size sweaters for laying down with a warm blanket and cup of hot cocoa, or a more elegant option for formal occasions, there are plenty of plus size options available. While we wait for department stores to catch up, several online retailers like ModCloth, Eloquii, Luvmemore, and 11 Honore have stepped up to the plate to provide plus size ladies with quality clothing options.
You'll find sweaters in different styles that can accommodate ladies of all sizes; from size 10 all the way through a 34W (depending on the site). If you're a plus size gal looking for some cute sweater options, it's time to give up the department store dance and move to a different tune with high-quality online retailers.
Expensive Doesn't Always Mean Higher Quality
Price is certainly an important consideration when you're buying clothing, but it's important to remember that expensive doesn't necessarily mean high-quality. Just because something has a large price tag on it, doesn't mean it was crafted with care or high-quality materials. Know your brands before you buy; check reviews online to get an idea of the quality of the items before you spend your money. You might find a more affordable option of the same level of quality or higher!