So, it's officially December and we can already feel the Christmas spirit cause everyone has started decorating their Christmas trees. The festive spirit is all around us and we can't help but think about the Christmas party that is about to happen soon. Have you thought about the clothes that you are going to wear at the celebration? I think about that all the time, so today I have decided to share with you some interesting outfit ideas that you will find super useful. Scroll down through this article and see the Elegant Christmas Polyvore That Will Make You Look Fabulous At The Upcoming Christmas Party. This is the perfect time of the year to be in the center of attention, so don't be afraid to wear something that you haven't worn so far. Don't forget to see the glitter makeup ideas and the lovely Christmas hairstyles that will complete your look for the holiday party and make you look at your best.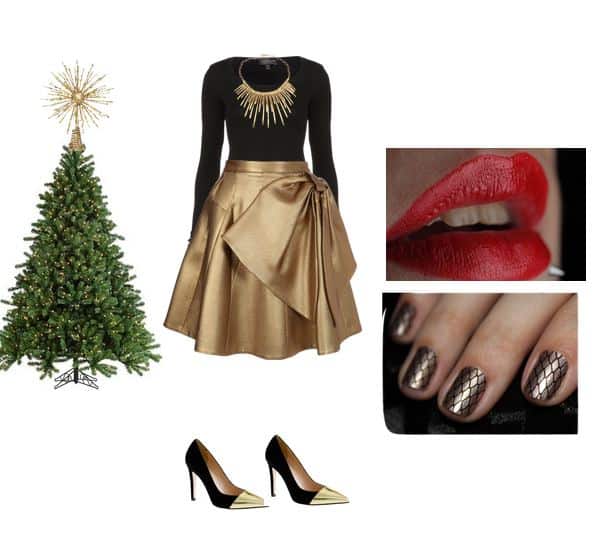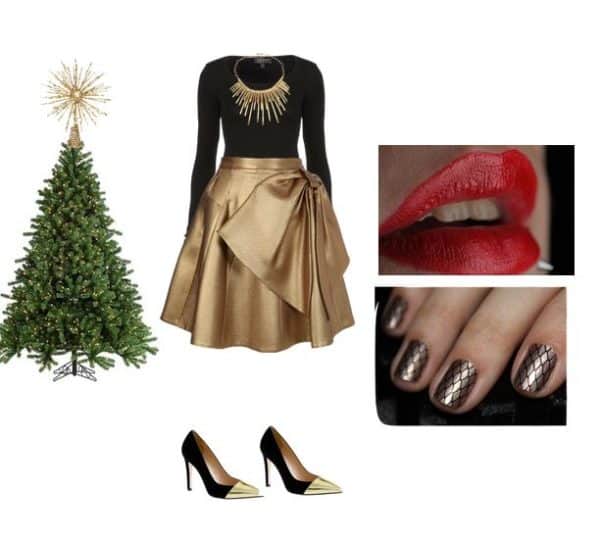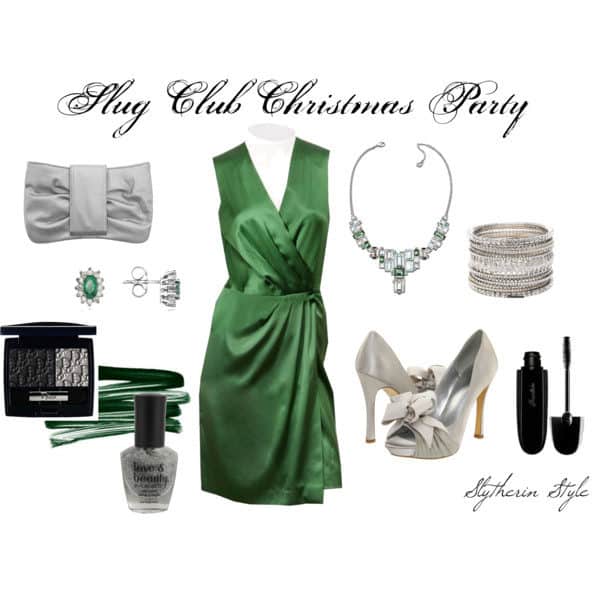 The little black dress is an all-time classic that is the right pick when you are not sure what to wear. Remember that you can never go wrong with it. The thing I love the most about the black dress is that you can have a different look every time you wear it just be pairing it with heels and accessories in a different color. The sparkly gold glitter heels are idea for the Christmas party, don't you think? You may want to save this Christmas polyvore immediately!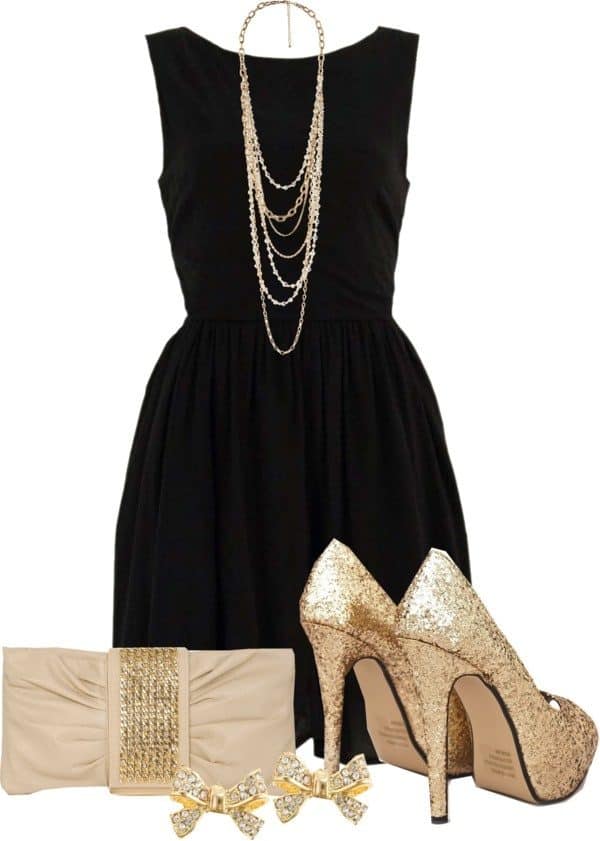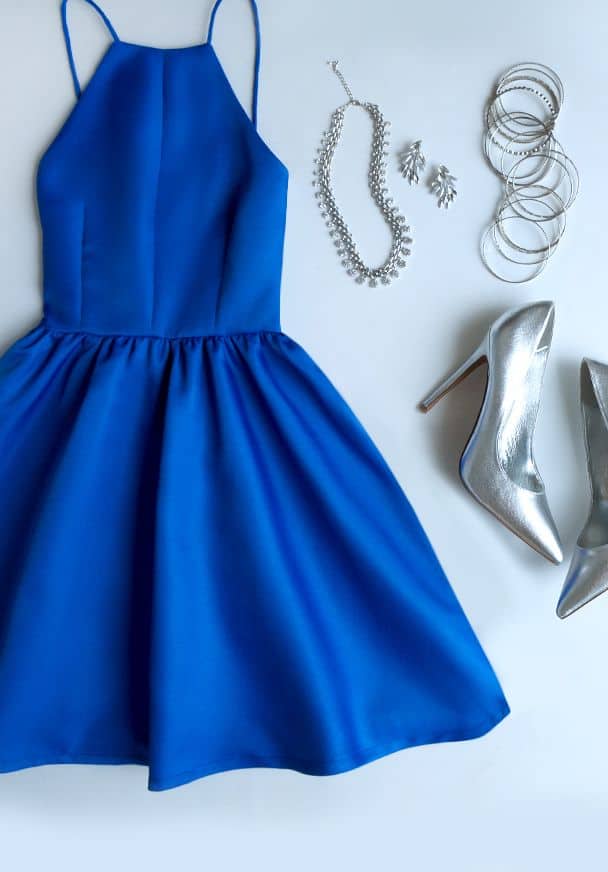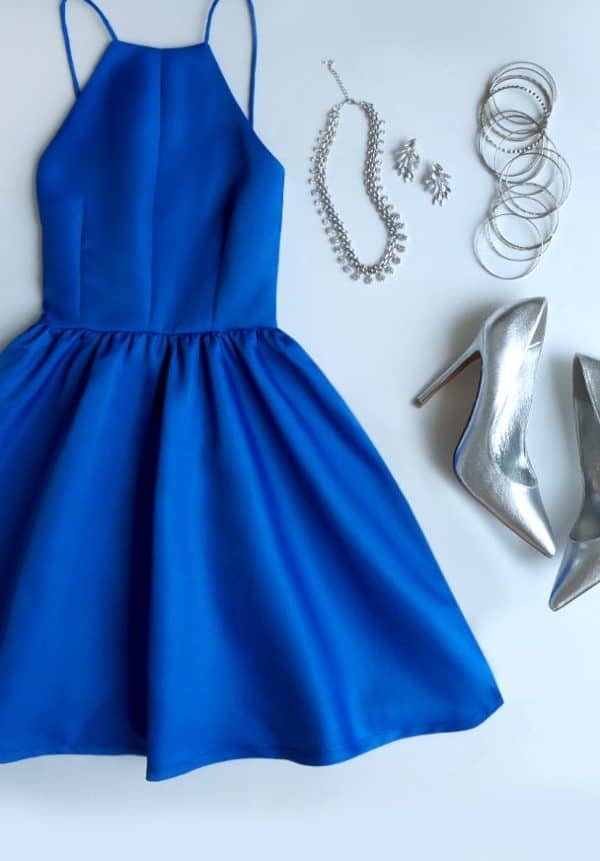 If you want to look sophisticated and stylish forget about wear prints and patterns and go for a monochromatic dress. What's the color you prefer the most? Colors that will suit you great for this time of the year are red, emerald green, ink blue and black. When you combine them with sparkly details you are bound to get the perfect outfit for the Christmas party.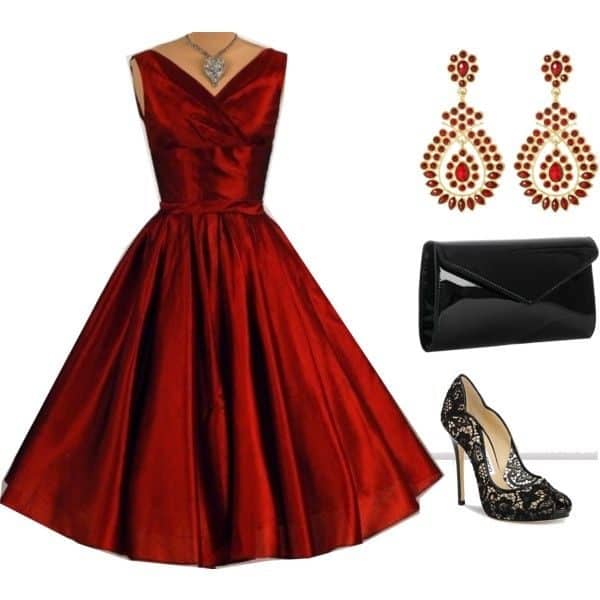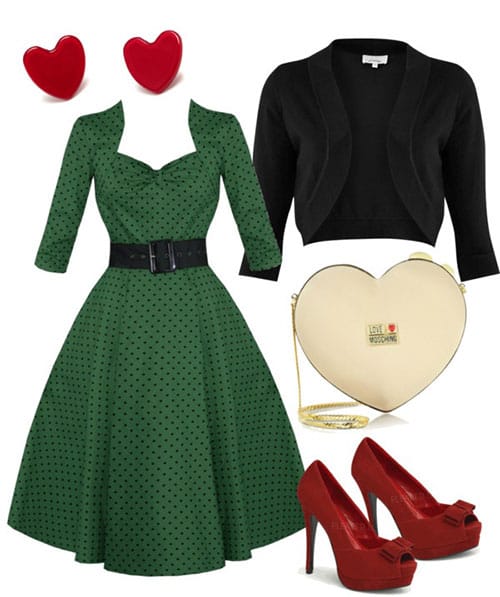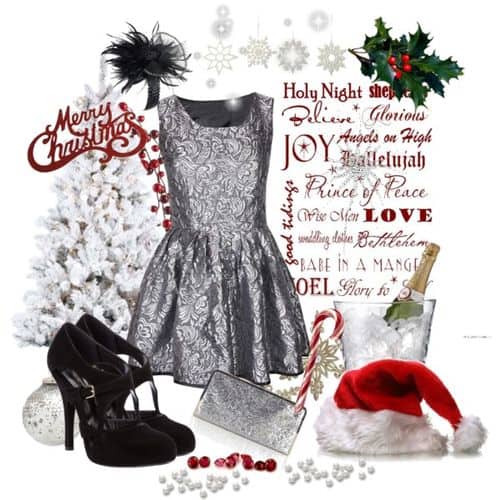 What do you say about the combination of this lovely black dress and red heels? Paint your nails red, apply a red lipstick and you are ready to go and make a fantastic appearance at the party.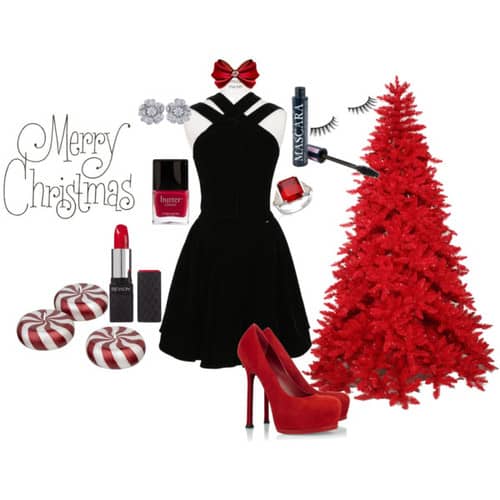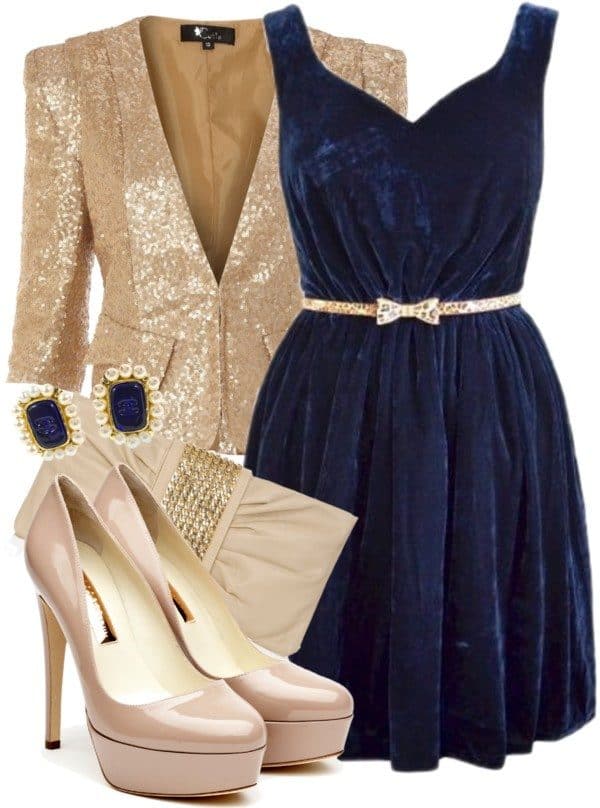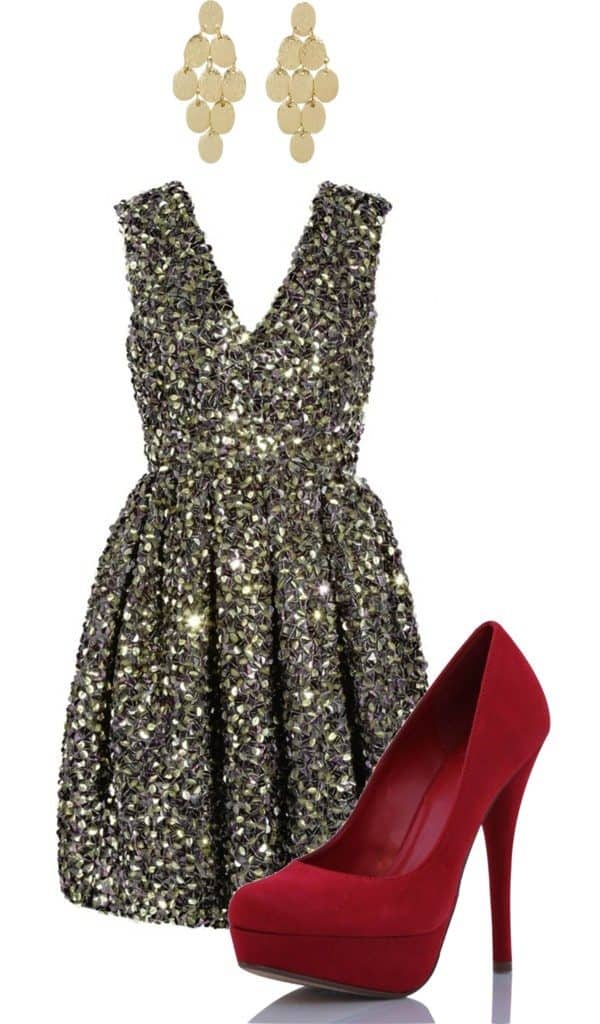 You don't necessarily have to wear a dress. You can make a memorable and pretty combination with a skirt and a top, so take a look in your wardrobe and see what's the best match for this kind of a party.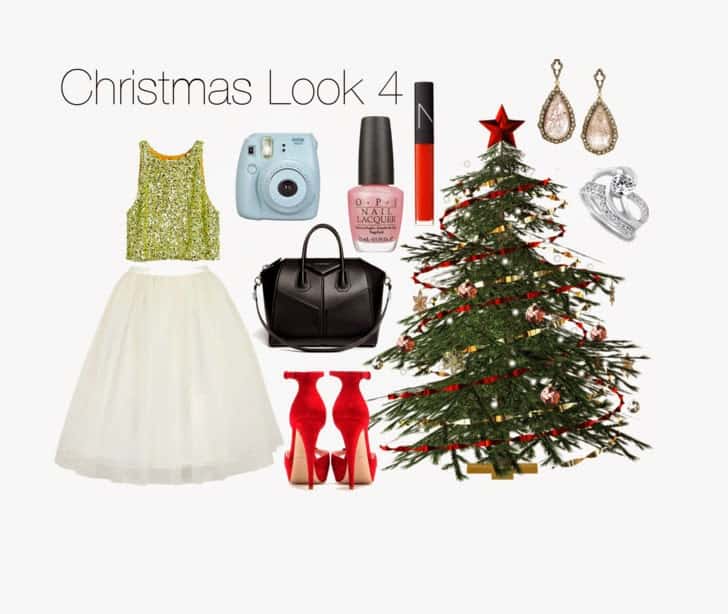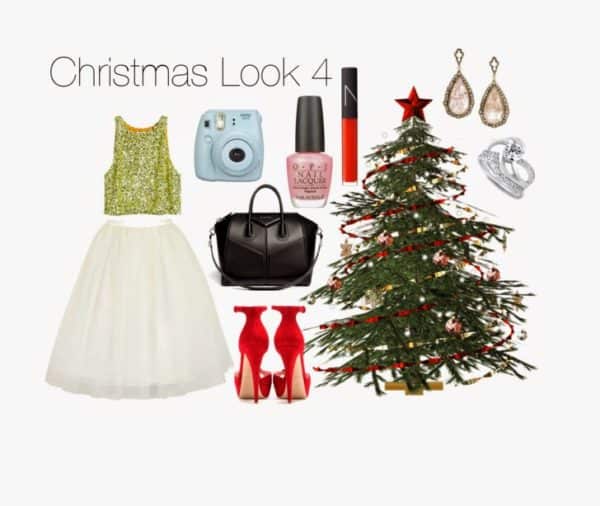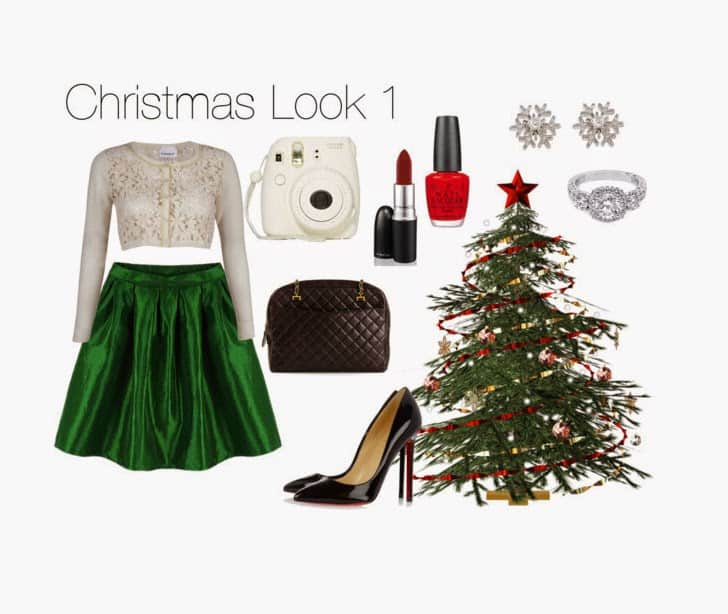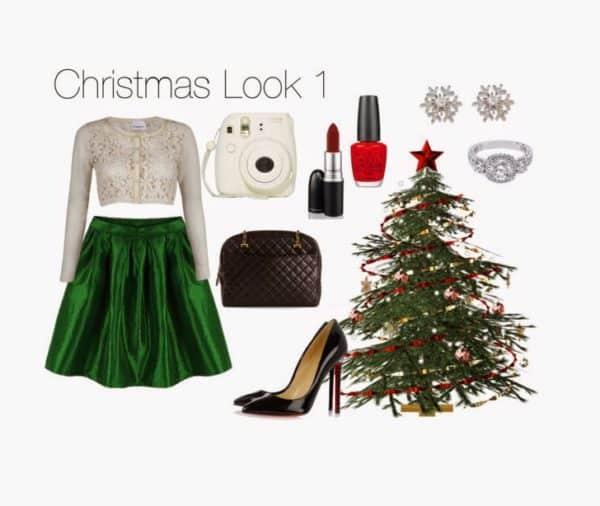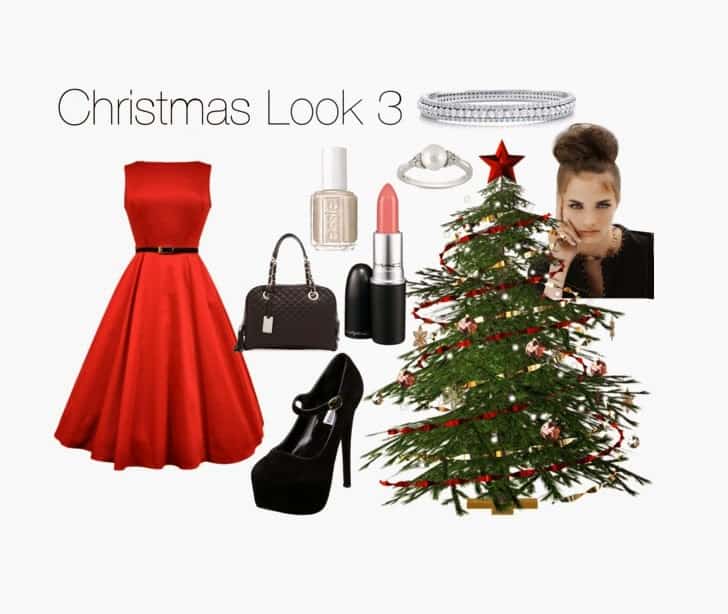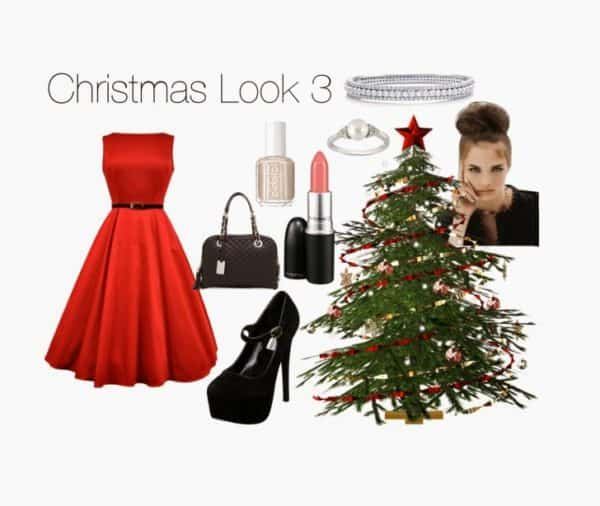 I hope you all have a wonderful time and look fabulous this Christmas thanks to these amazing Christmas polyvore!