Ending this year and welcoming the new one with a remarkable manicure is a must, so today I have gathered some outstanding ideas that will impress you. These Sparkly New Year Nails Designs That Will Make You Say Wow scream party, elegance and sophistication. They are dramatic and will match your fancy dress with ease. Be prepared to be in the center of attention with these eye-catching manicure ideas that are ideal for parties during this time of the year. New Year is all about glitter, so most of these nails designs are shiny and feature lots of glitter, rhinestones, crystals, beads and intricate details. Give the 2020 a proper welcome with your charming mani and have a memorable celebration. Don't miss to see the elegant polyvore outfits and the glitter makeup that will be of your interest for sure.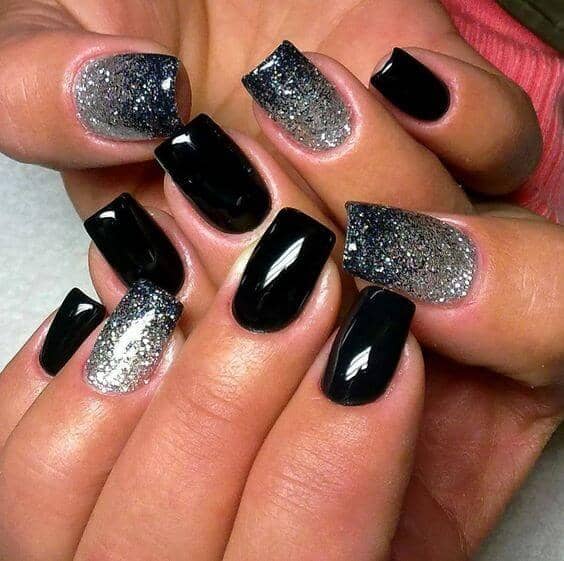 Do you wish to stick to a more subtle hue but still have a radiant beauty of your nails for the New Year's celebration? If yes, I suggest you to take a look at the nails below. I just love the combination of the cream tones paired with gold glitter. How do you like it?
Gold is the shade that you are going to see a lot in this article. Black and gold are the two colors that work great to create dramatic and elegant manicures. Paint your nails black and add gold rhinestones on one nails and gold glitter to another if you want to achieve a wow effect!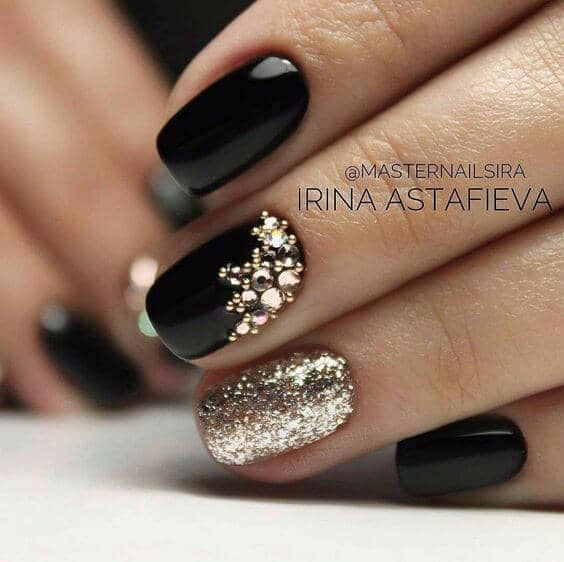 Do you want to combine more than one or two colors in your manicure? I have a wonderful combination for you! Get some white, black and silver nail polish and have some fun drawing stars or snowflakes on your winter nails.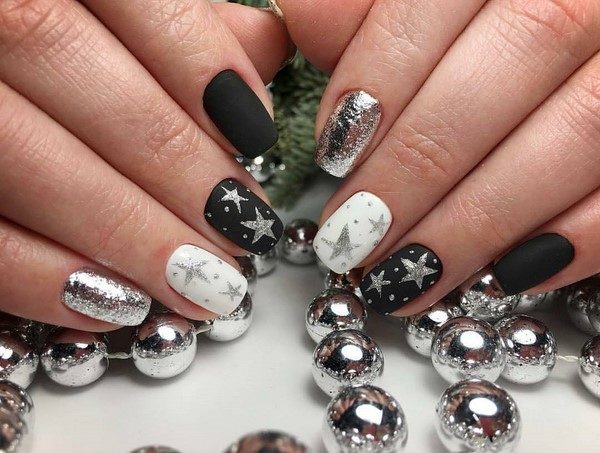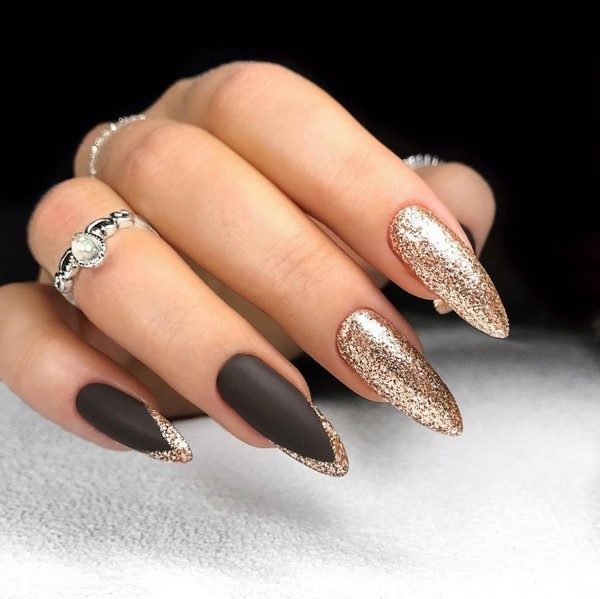 The last 5 minutes of 2019 will be the most exciting and everyone will be counting down to welcome the new year. What do you say to have the clock drawn on your nails? The crystals make the whole manicure fascinating!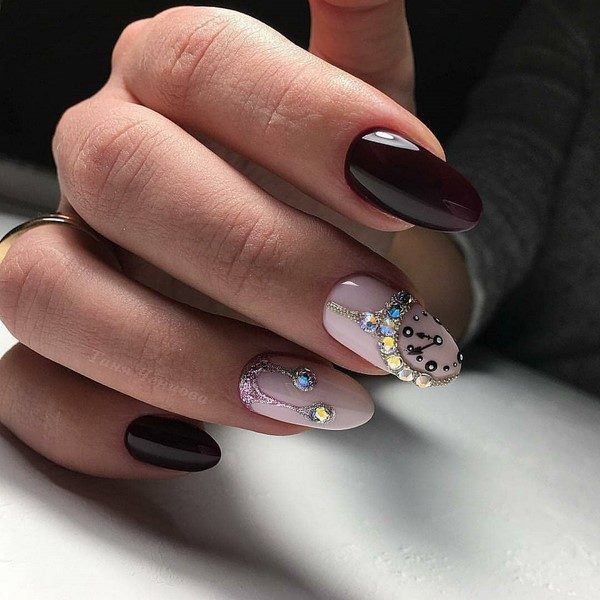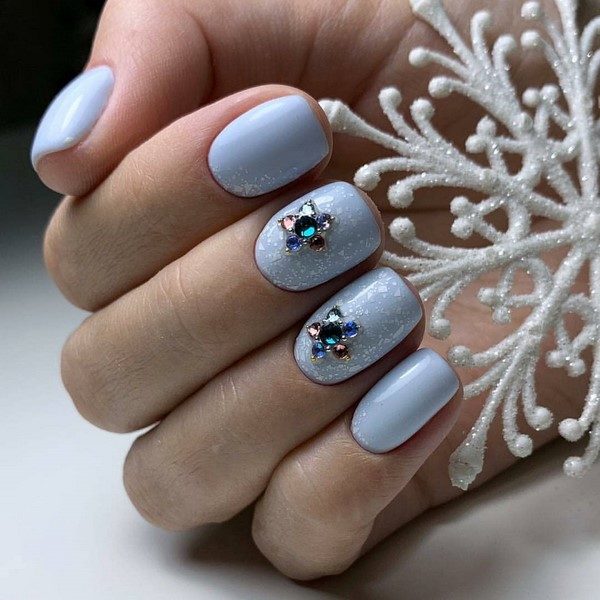 Are you a fan of ombre nails? You can give them a festive feel and make them stylish and elegant by just decorating one nail with crystal and another one with glitter. The ordinary manicure changes its complete appearance thanks to these glittering and sparkly details.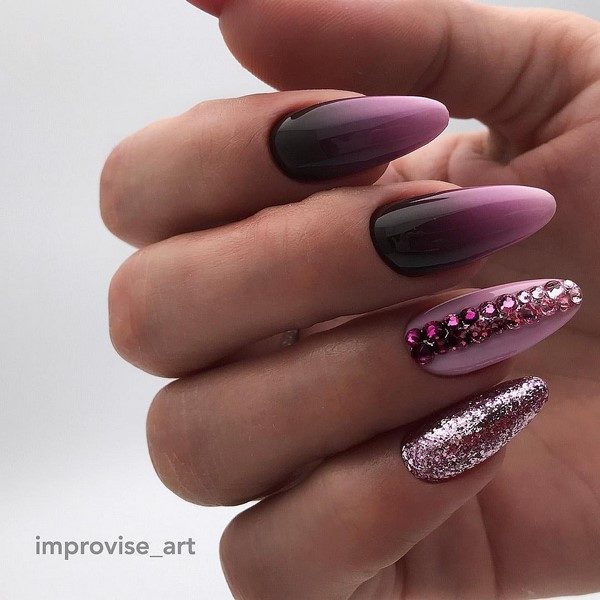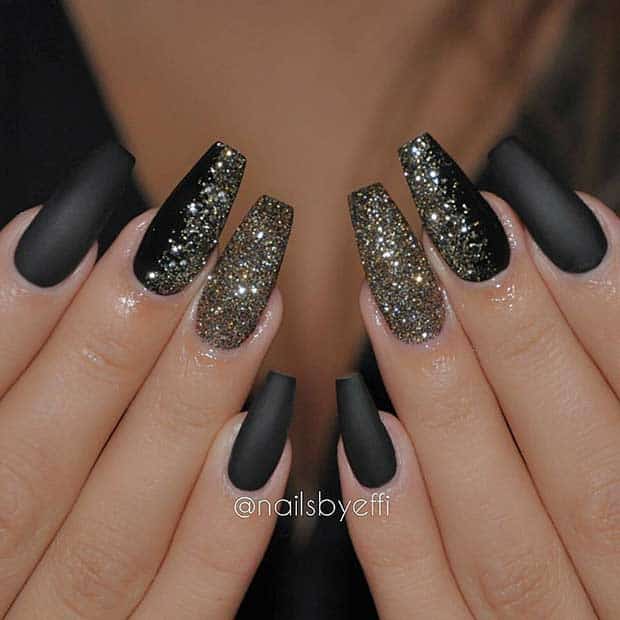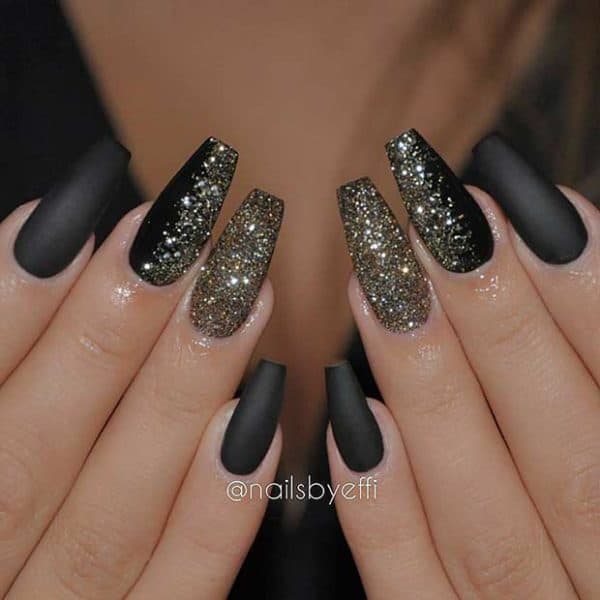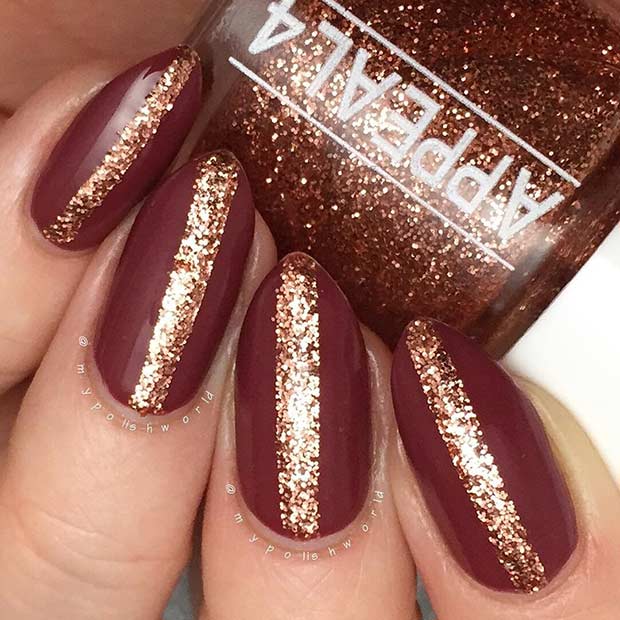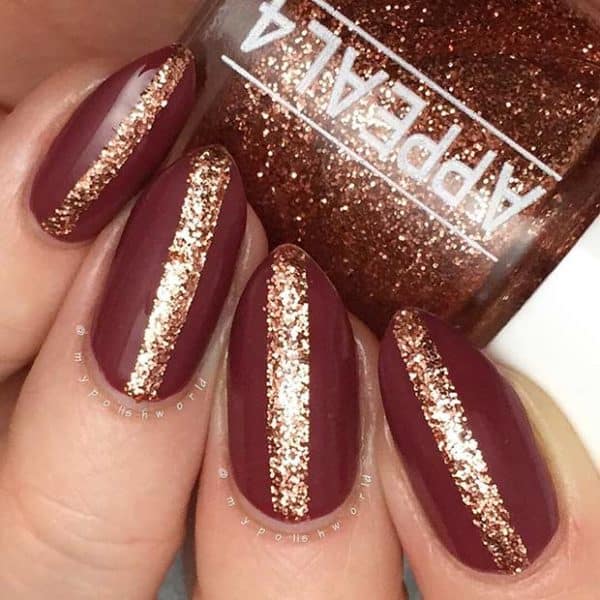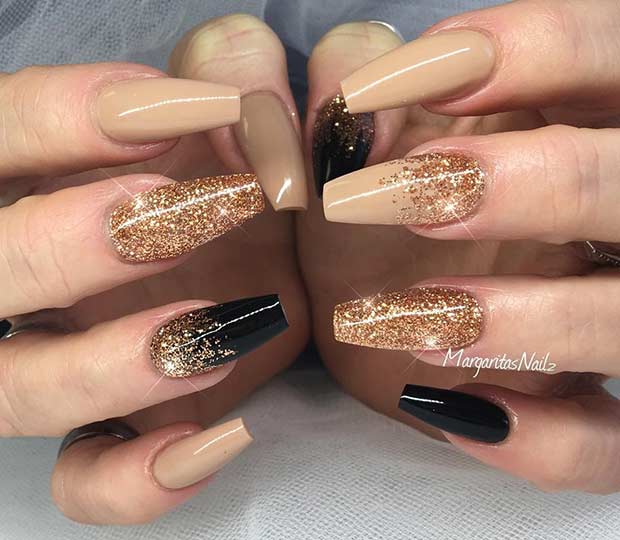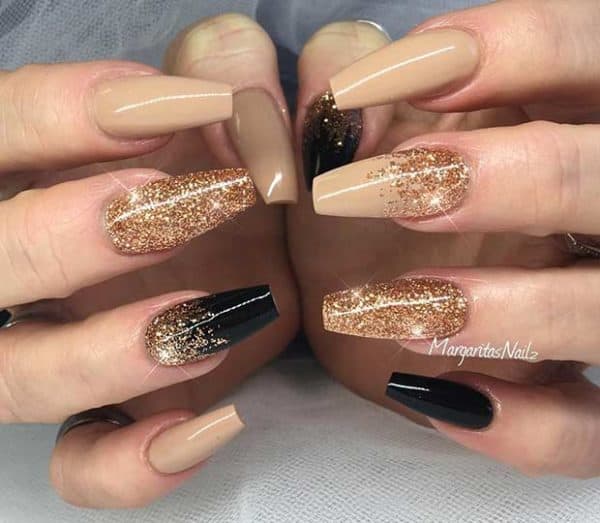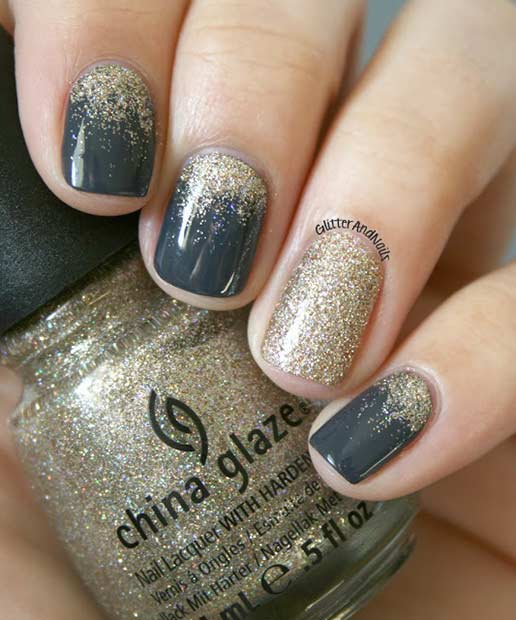 Choose a nails design and get ready for some fireworks, wine and great party!