Did you already have enough of the lively summer colors and you want to go for the fall manicures immediately? Fall is about to be here very soon, so keeping up to date with the trends is a great thing to do is you want to make a fashion impact this season.
Dark Green Manicures
Manicure is not an exception when it comes to following trends, so you should definitely see these Dark Green Manicure Ideas That You Would Love To Try This Fall. They will amaze you with their beauty and sophistication which makes them perfect for any time of the year when you want to express elegance through your mani.
The fall manicures are a piece of art and manage to fascinate everyone with their eye-catching colors. Are you impatiently waiting to try out more fall trends and experiment with your looks? These nails design will make your looks complete for sure, so browse through them and make your picks.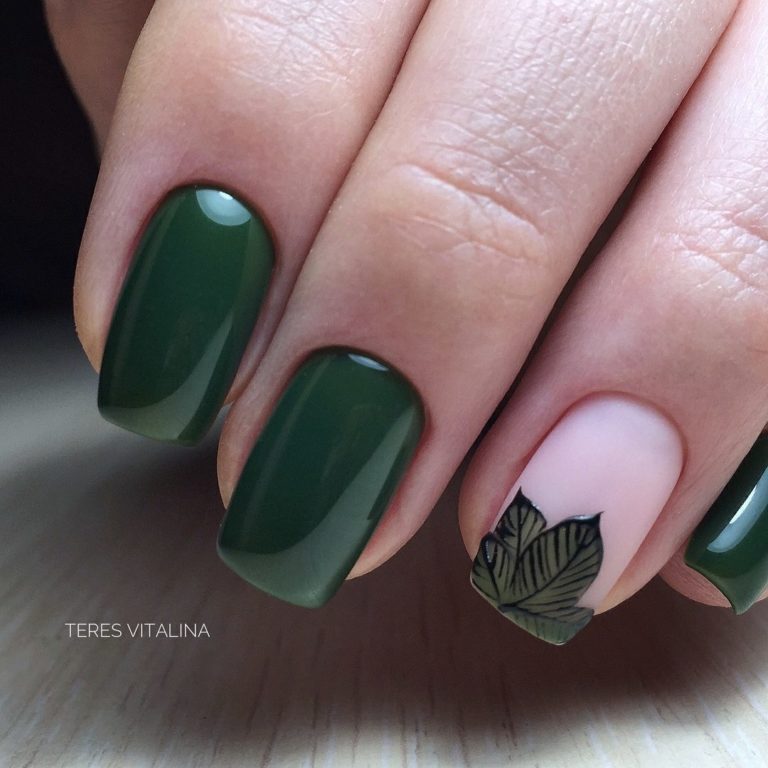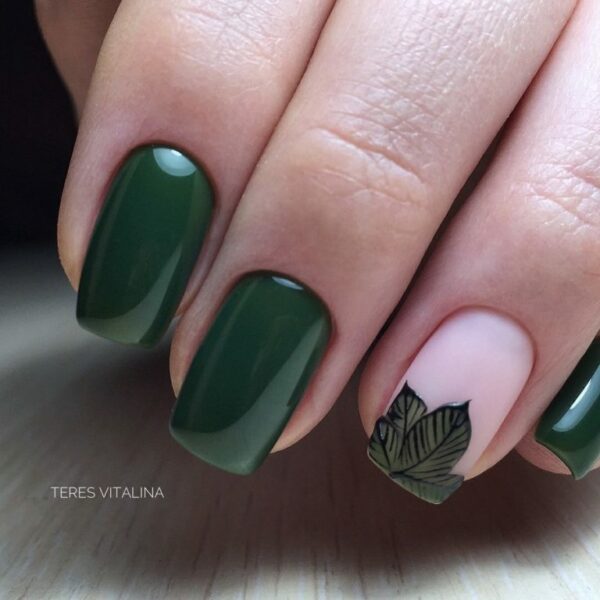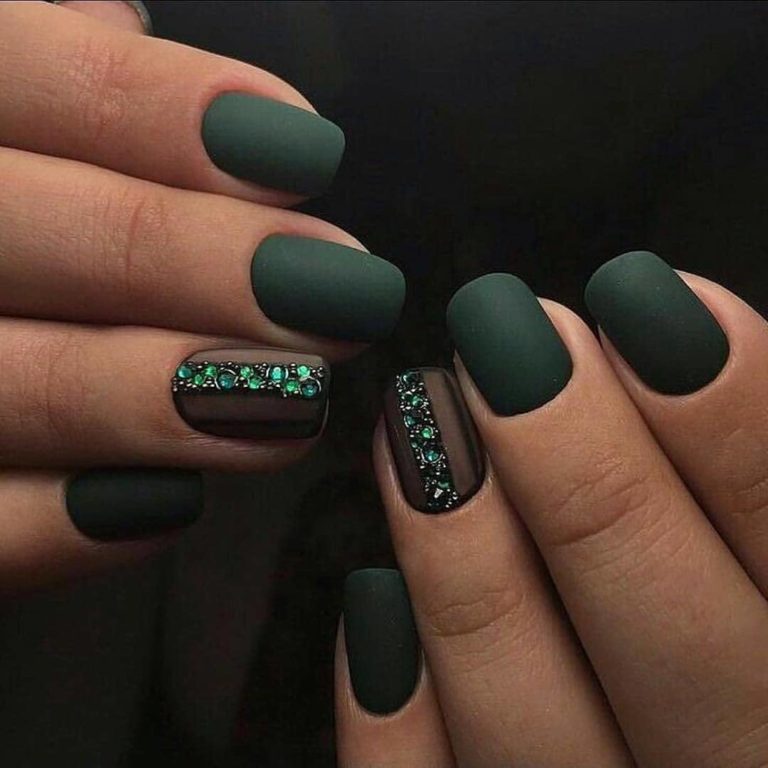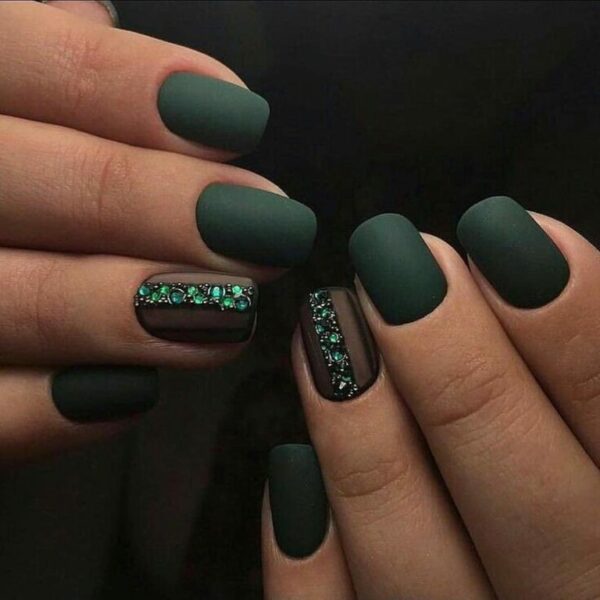 Are you looking for a way to make a contrast with another color? I love the look of how beige and dark green go hand in hand together. The zircons give the manicure a nice finishing touch as well, so don't skip them either.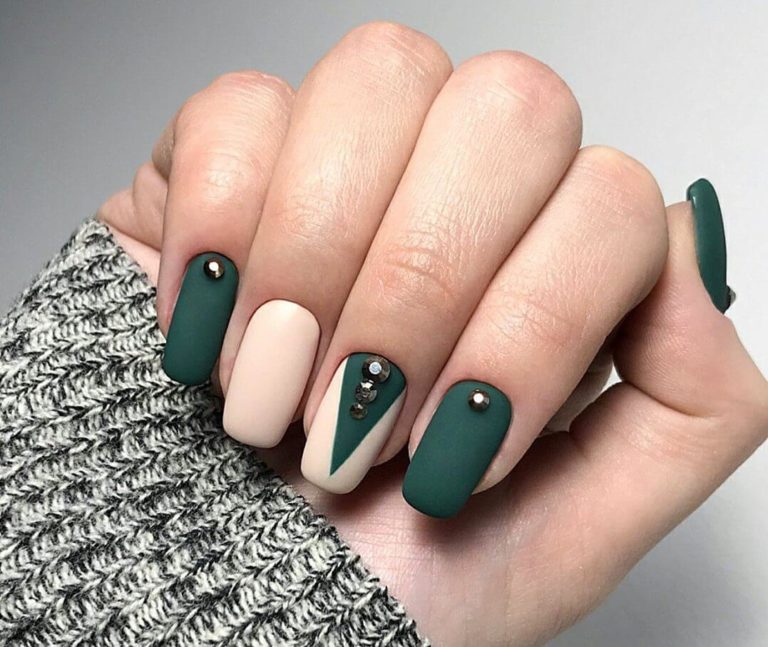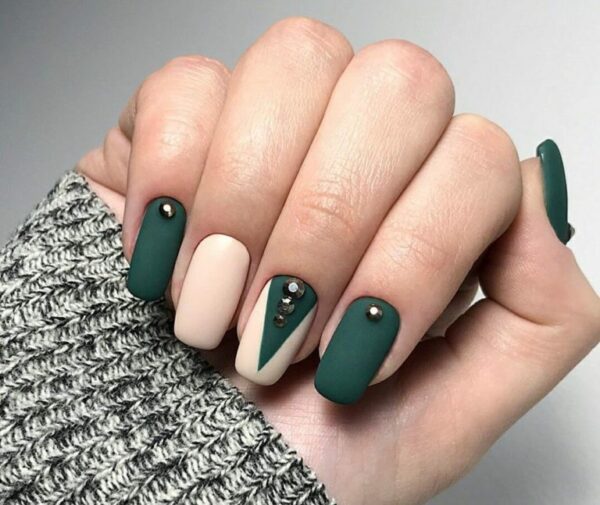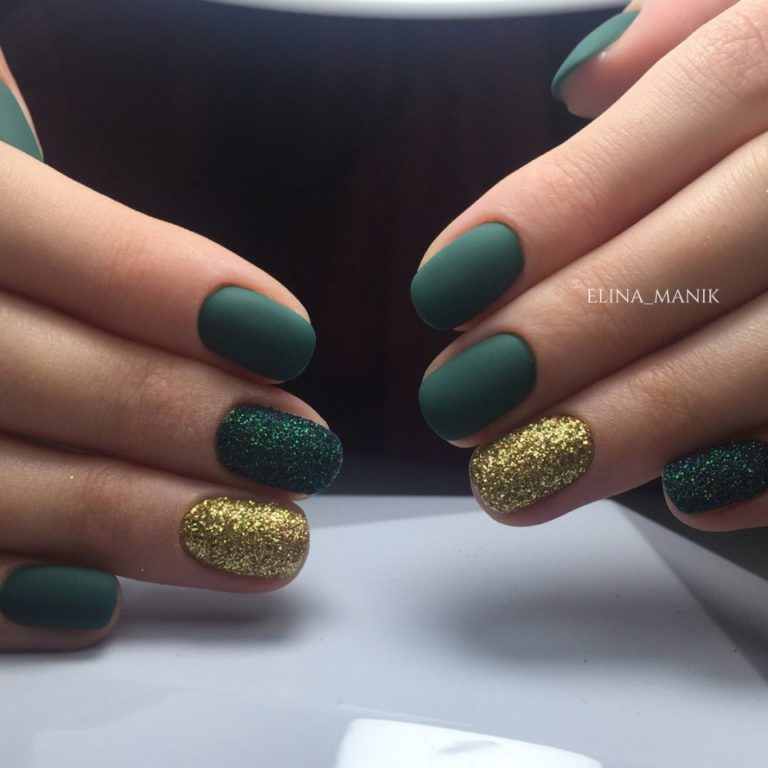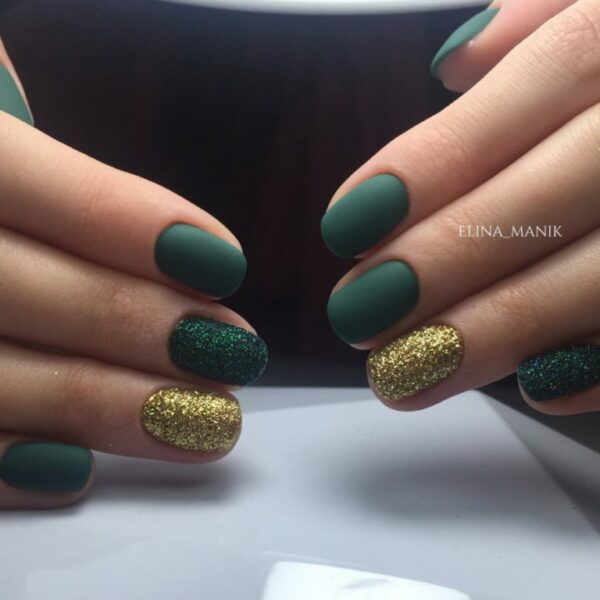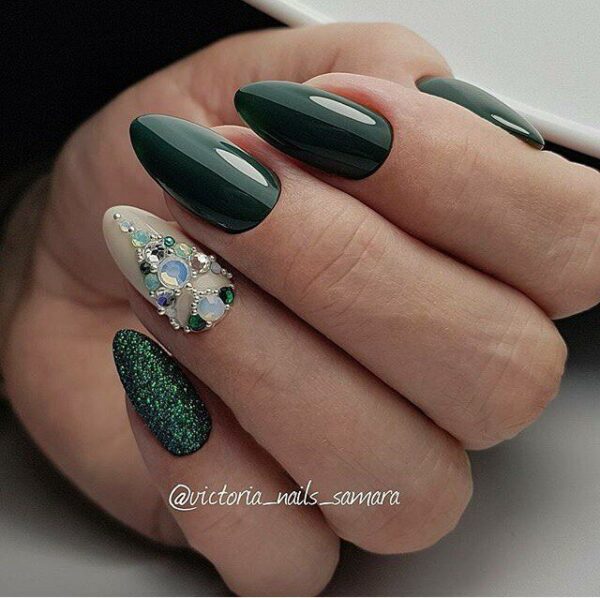 One of the nails designs that I love the best are the marble nails. This nail technique looks especially fascinating in the dark green color. How do you like it?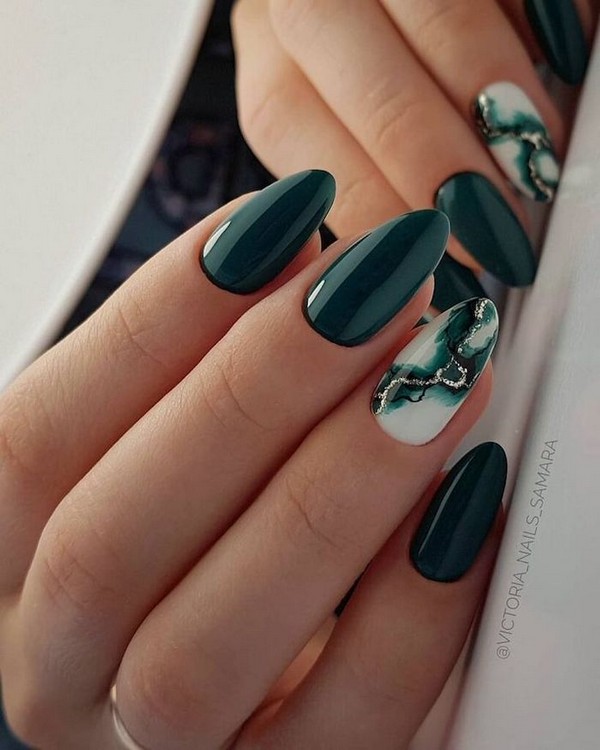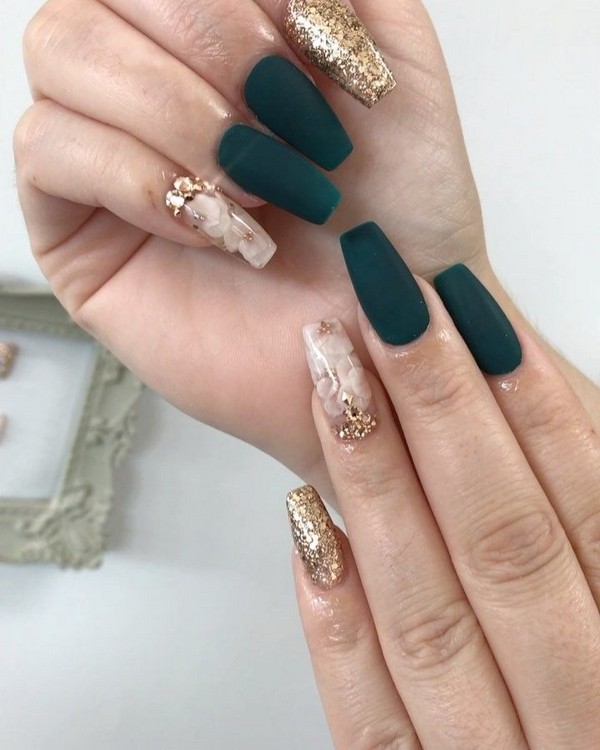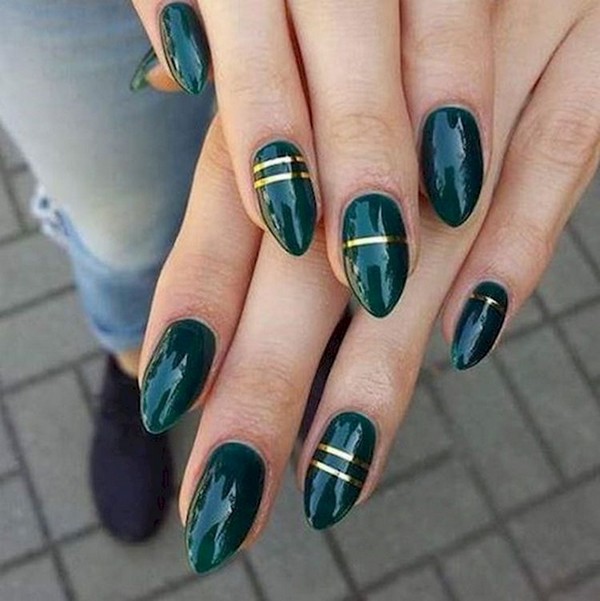 Are you looking for a simple manicure idea that you can recreate on your own? Just paint your nails in dark green and draw three gold arrows. It's an easy and quick way to put your manicure in the center of attention.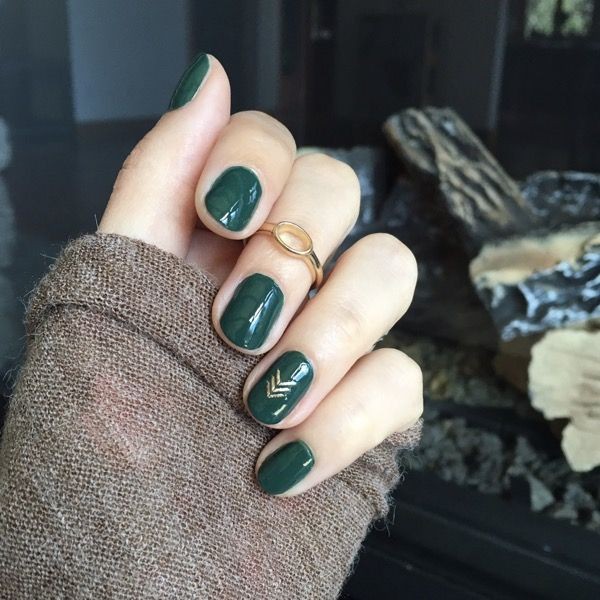 Your fall manicure can be quite playful when you combine several colors in one. The dark green looks amazing with white and gold, doesn't it?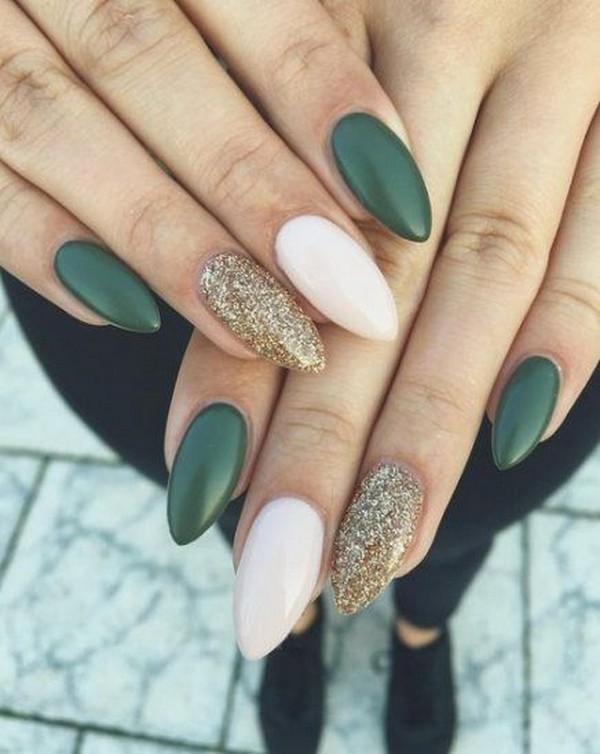 There are girls who can't go without some interesting drawings on your nails. This idea may inspire you for your next fall manicure and it's great for you if you are a flower lover.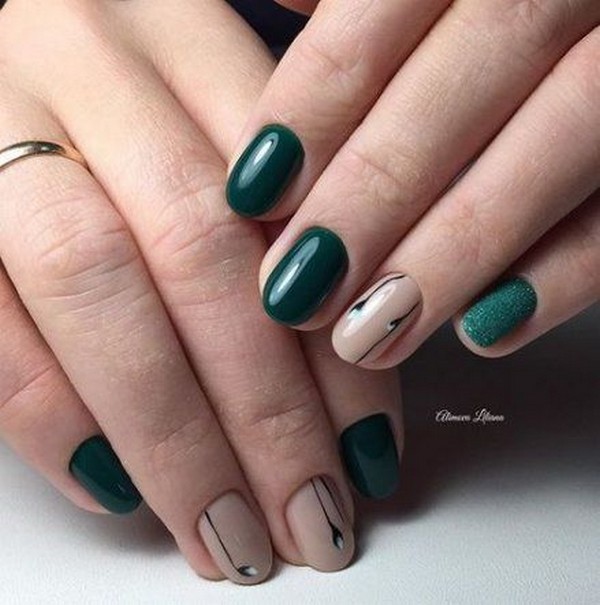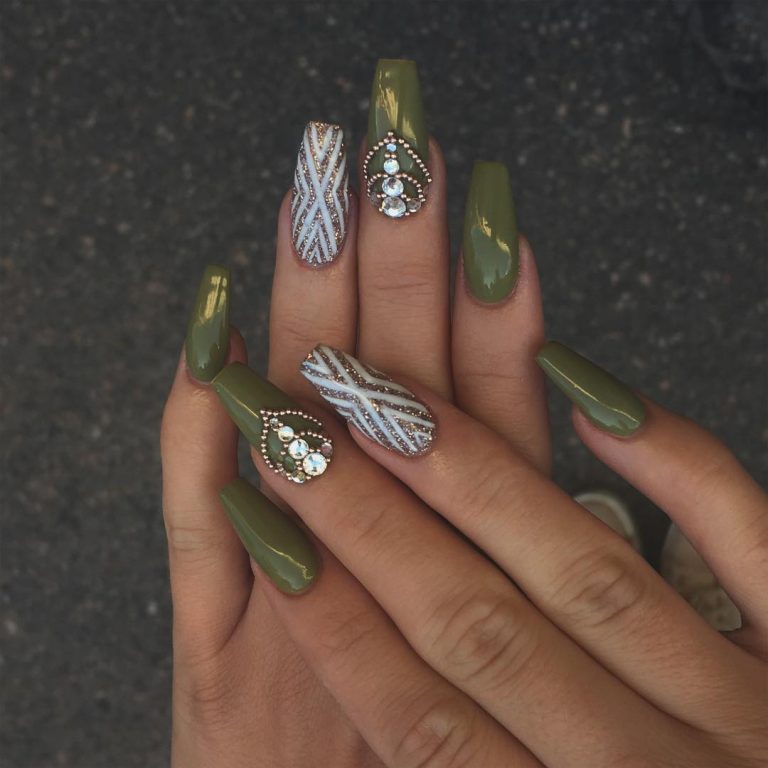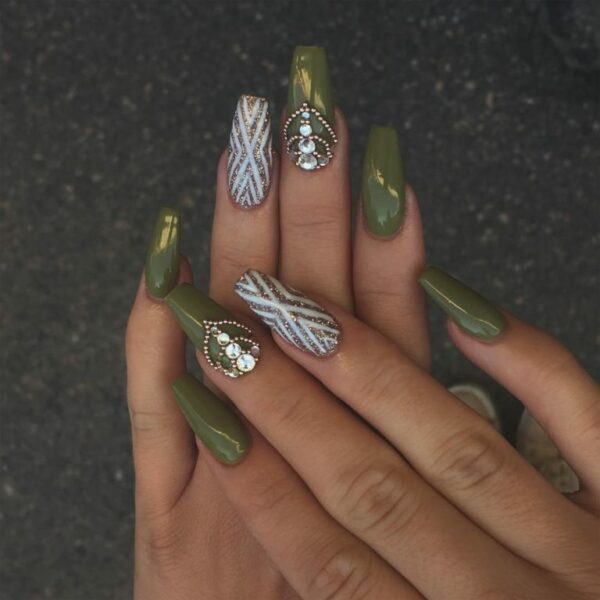 Closure
The dark green manicures should definitely be on your to-do manicure list this fall. Their color is the perfect pick for the season and will definitely make you enjoy it more. Did you manage to pick some favorite looks that you would love to try soon? Let me know in the comments below!