We are less than a month away from Christmas, so if you are impatiently waiting for the last party for this year and you want to look at your best, then you definitely need to see the makeup ideas that I have collected for you today. I have already shared with you some festive hairstyles for the holiday and some Christmas nails tutorials, so this means I have got you fully covered. Just wait for the day to come and don't worry about a thing! These Glitter Makeup Ideas That Are Just Perfect For This Christmas will make you shine and will put all eyes on your. The glitter makeup is the best pick for this time of the year, and if you are really afraid to wear glitter makeup during the other months of the year, now it's the right time to enjoy it without wondering whether you overdid it! These makeup ideas are also a great alternative for New Year's Eve party, so you may want to start already looking for two makeup looks!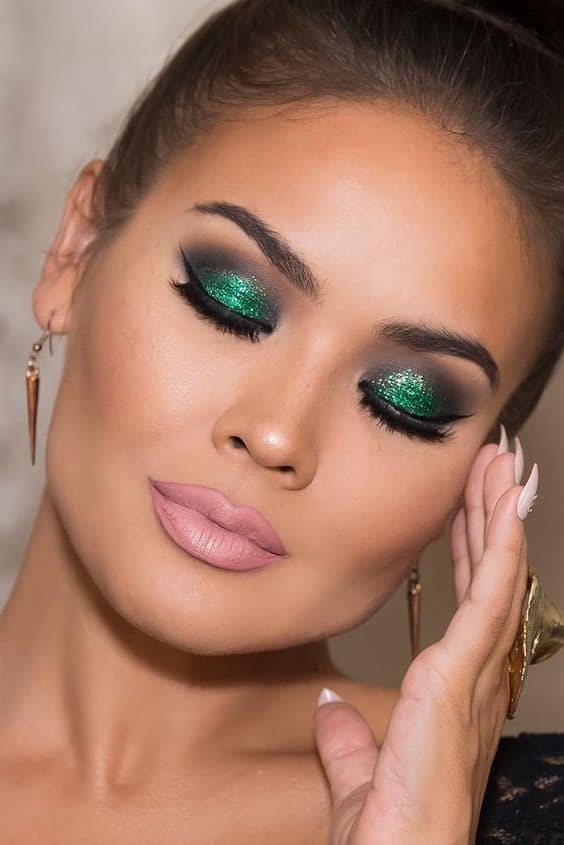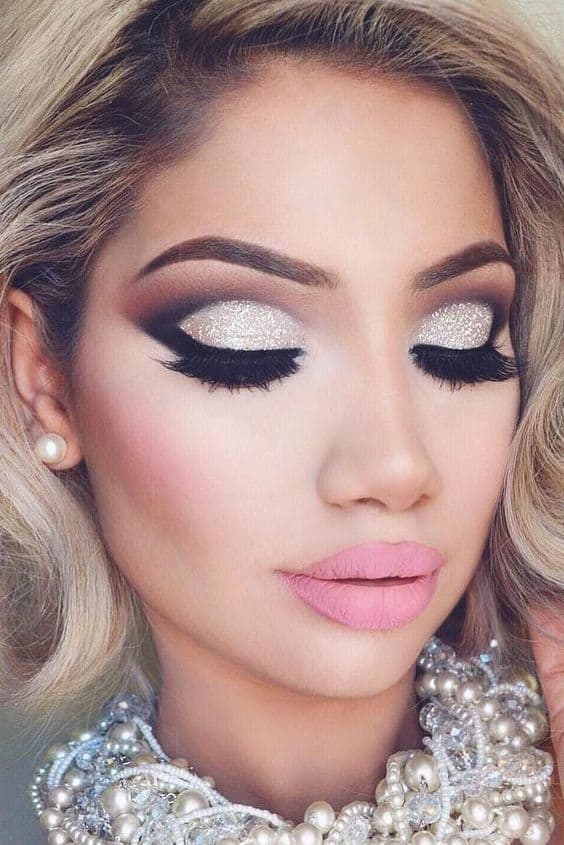 Emerald green is an ideal eye shadow for this time of the year since it matches the Christmas theme. Pair it with red lipstick and you are ready for a very merry Christmas and New Year. It's the perfect winter combo that will get you looking amazing!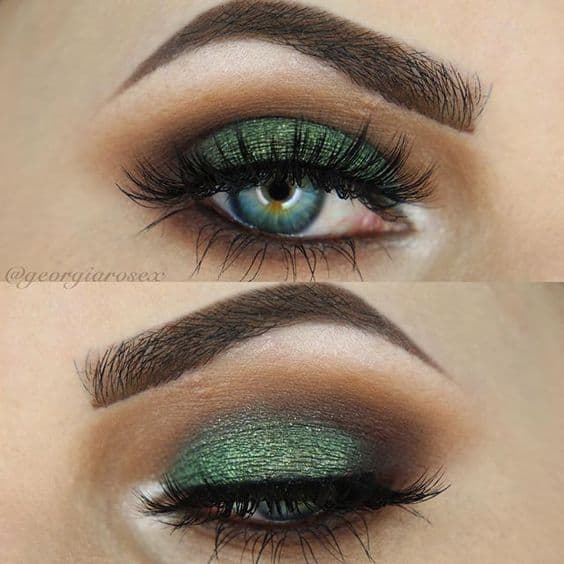 The burgundy lipstick is another hue that is really popular during this season. It will look wonderful paired with some glitter gold eye shadow. What do you say about the look below?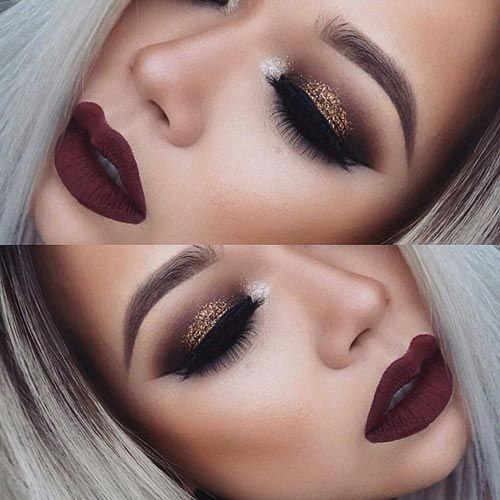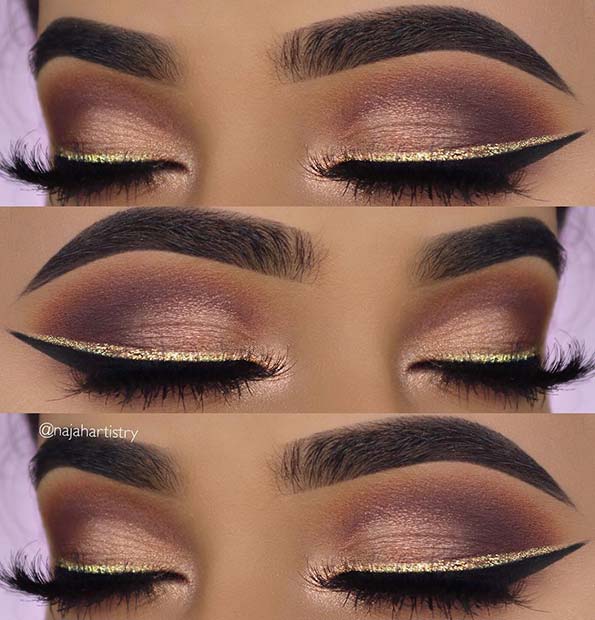 You are not allowed to go subtle and minimal for these festivities! Everything should be shining and sparkling, so don't skip the glitter makeup for nothing in this world. Go bold and have a dramatic look!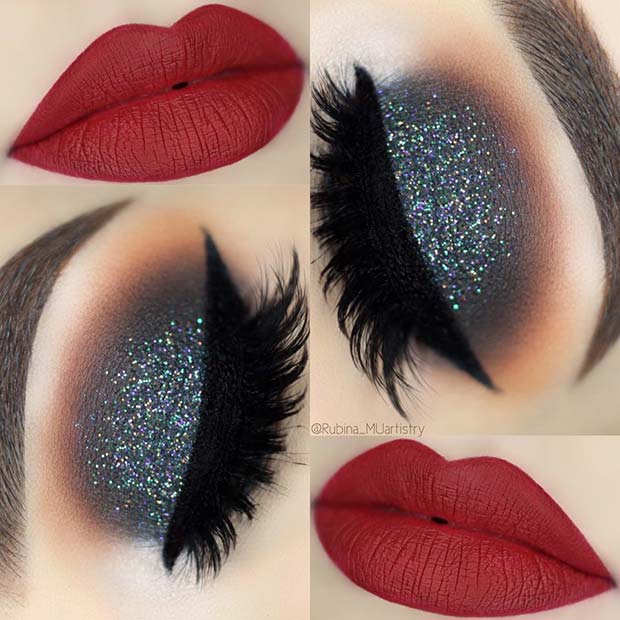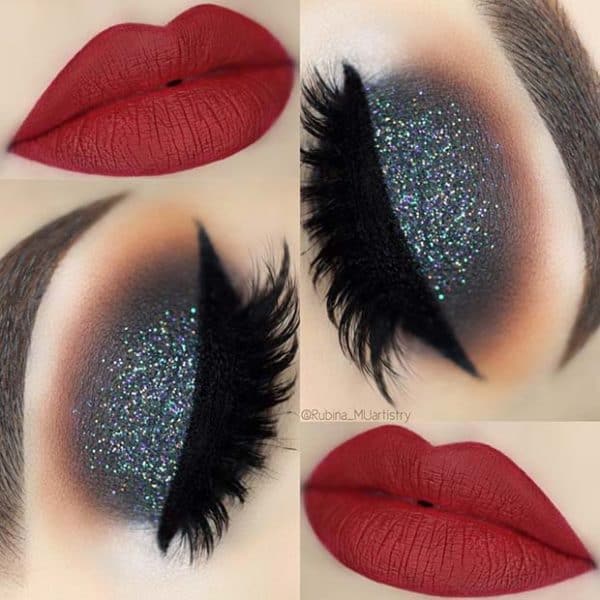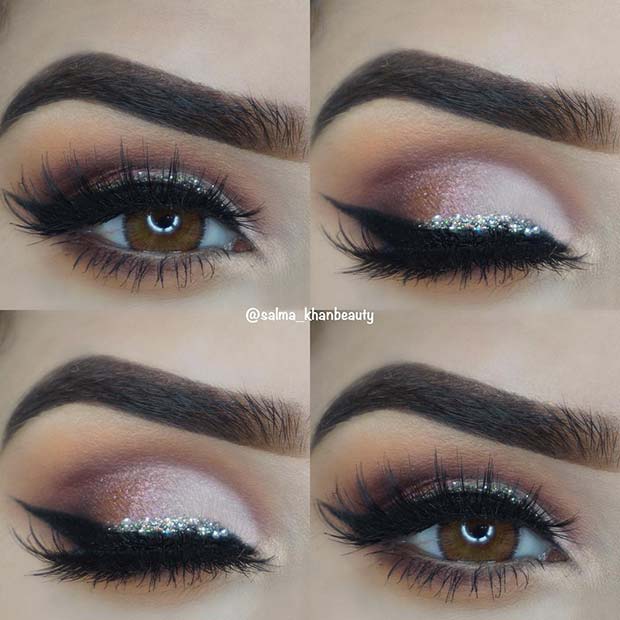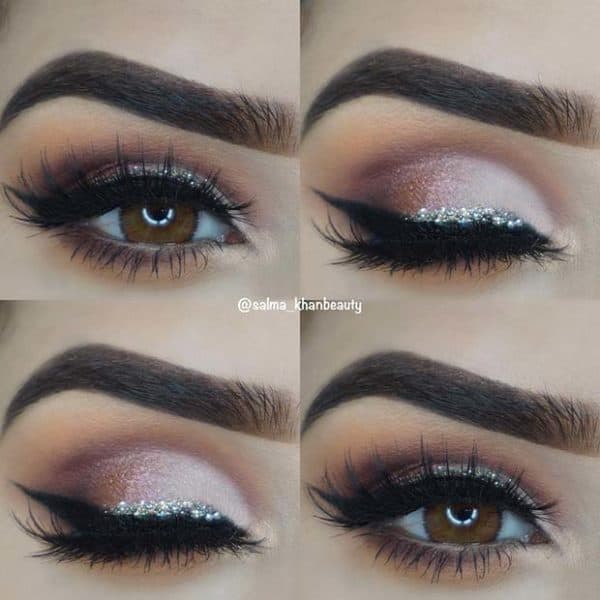 I'm in love with the cat eyes and the plenty of possibilities to apply eye shadow. Have fun with the color palette and combine different hues and tones to achieve a stunning look that will charm everyone.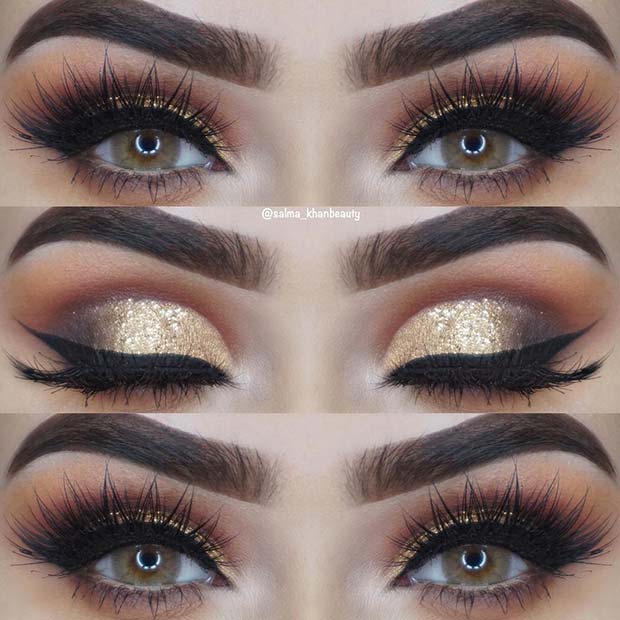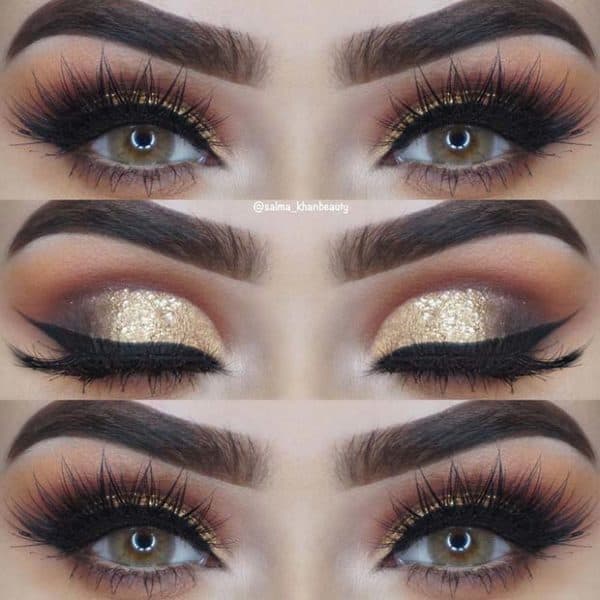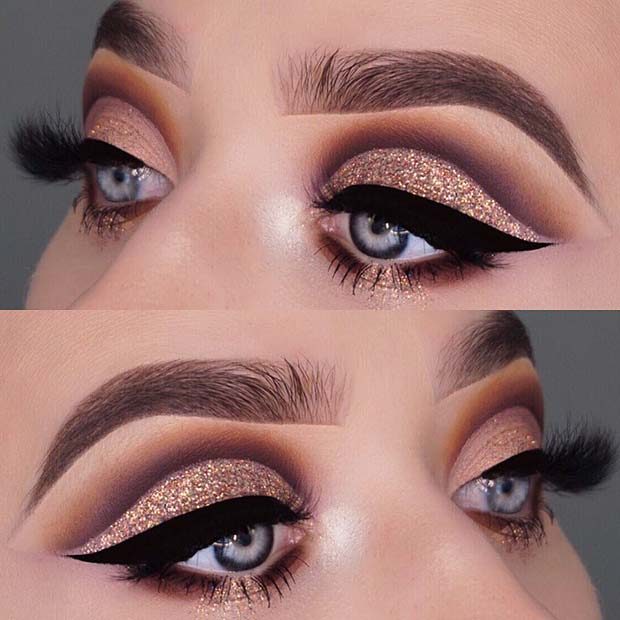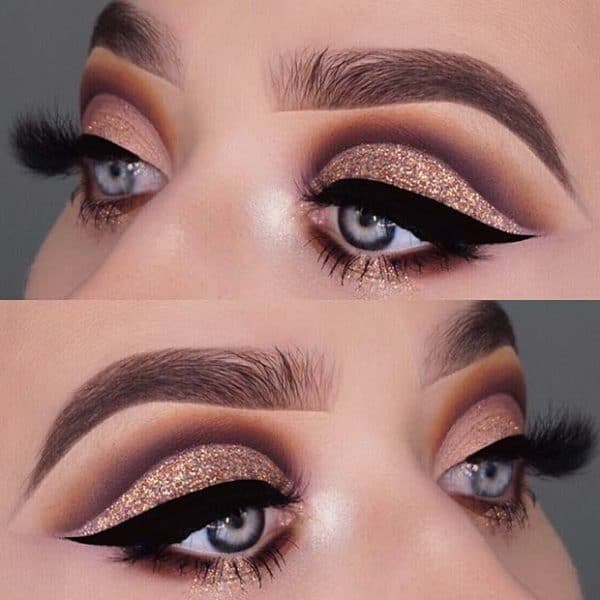 We can never get enough of glitter in winter. This gloomy seasons deserves some sparkles, so think about getting some new makeup products and refresh your collection if you want to try different makeup looks.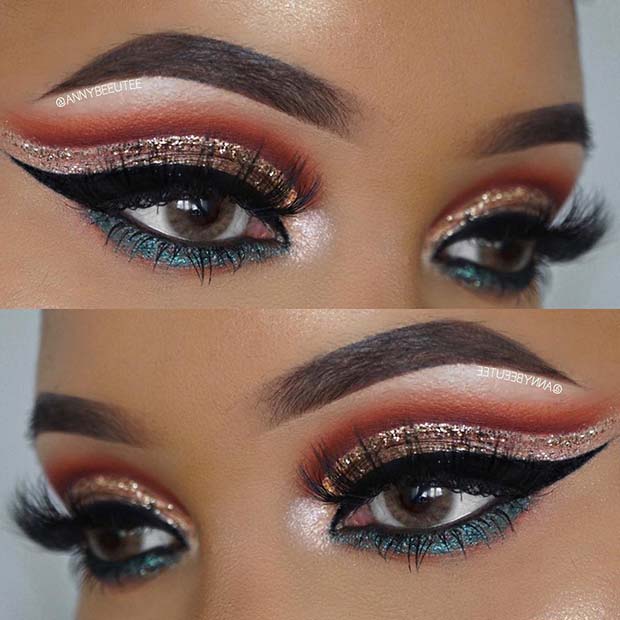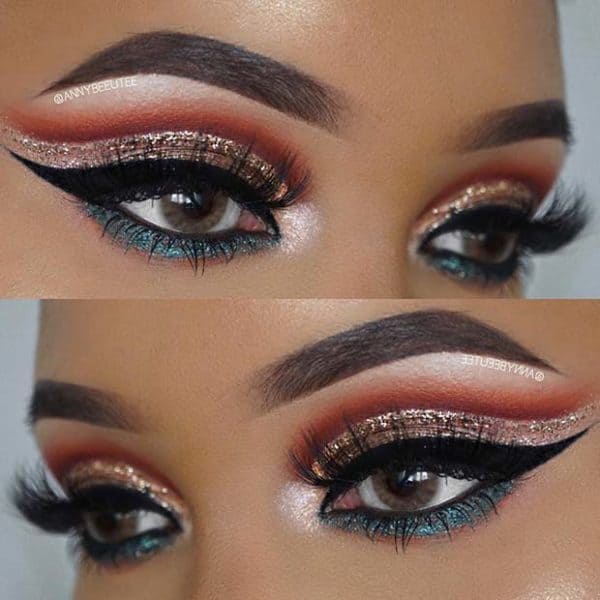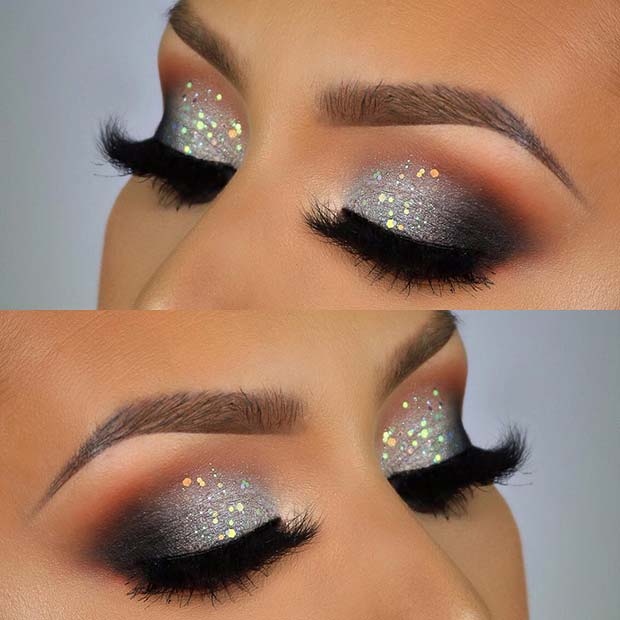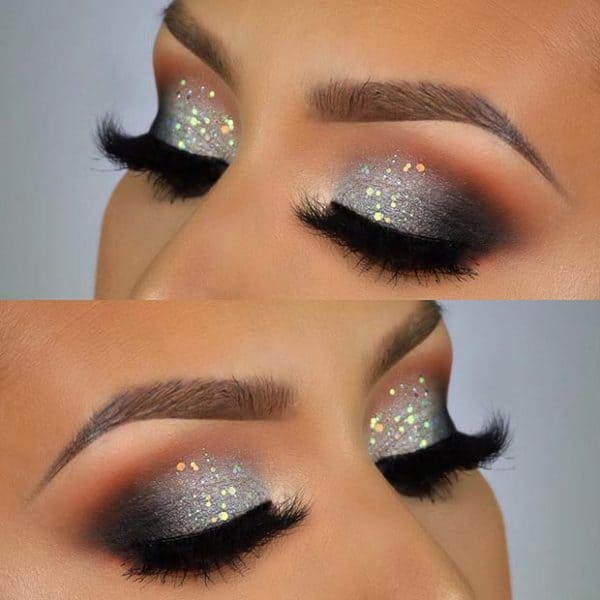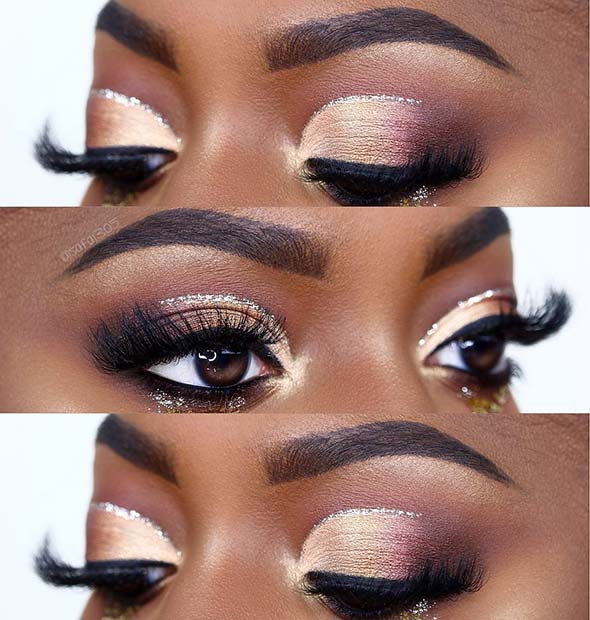 Don't you think that you are going to feel special for the holidays thanks to these makeup ideas that will make you look spectacular at the same time? Save your favorite makeup ideas and try them asap!