It doesn't matter whether you are going to spend Christmas at home in your comfy pajamas or somewhere else in a fancy dress, there's one thing that you would probably want to do in the morning and don't care about it all day and night long- your hair. It's really important to spend this day with the people you love and appreciate the most and forget about your looks, but you will definitely feel better when you are polished from head to toes for this festive holidays, won't you? Make sure that you pick the right hairstyle for your occasion, so have a look at the photos below and get some ideas. These Lovely Christmas Hairstyle Ideas That Will Complete Your Holiday Look are definitely worth a peek, so don't miss them. Here are some joyous Christmas nails tutorials and some last-minute Christmas outfit ideas, so save them in your bookmarks and have them on hand for the times that you will need them!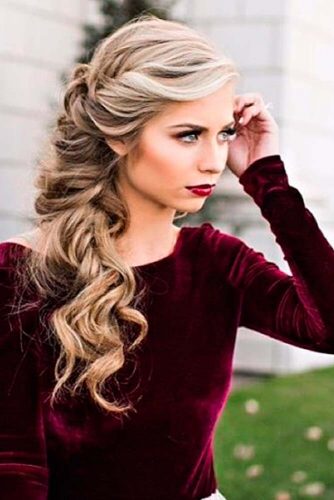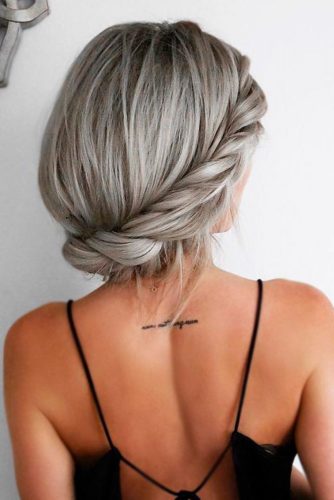 Braids are really charming and flattering, so make sure you incorporate one in your hairstyle to look cute on this amazing holiday. You can either put your hair into an up-do and let it down.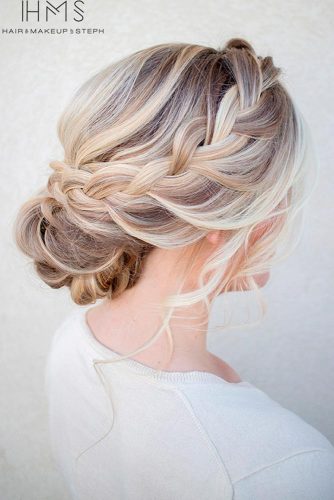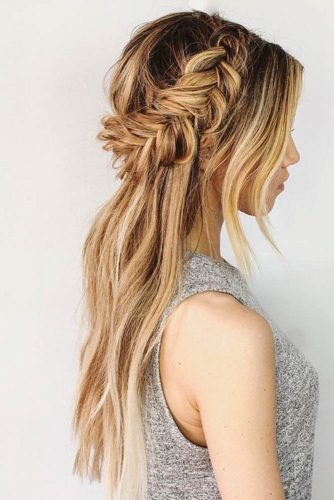 Just a simple ponytail can be turned into a stunning hairstyle when you add a fishtail braid to it. This is such a quick and easy way to achieve a great look for the holidays that you can make on your own. If you are not feeling like visiting a hair salon and spending money, you should definitely take this hairstyle in consideration.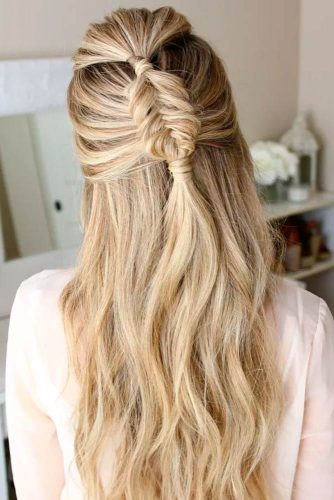 I'm really a fan of simple hairstyles cause they can fit any occasion and you don't have to worry if you are going to switch events through the day. Get some fancy bow and copy the look below!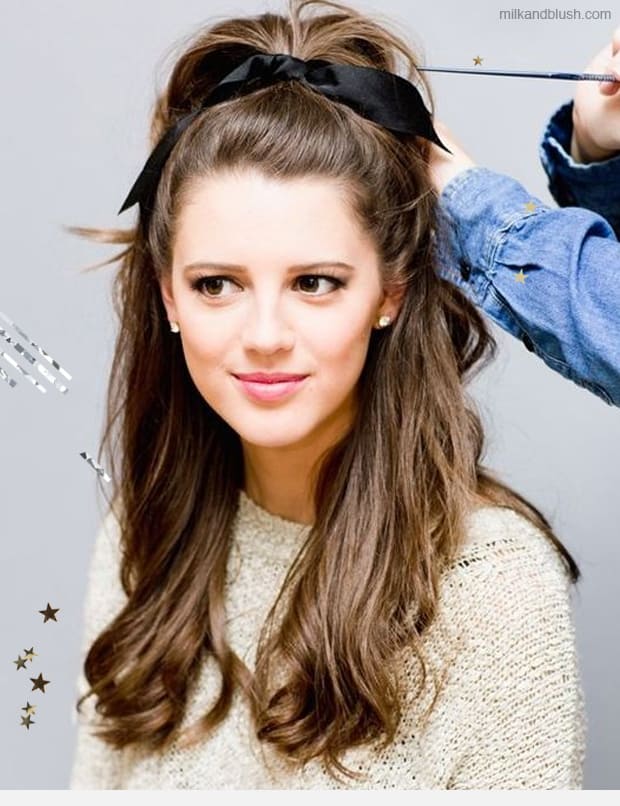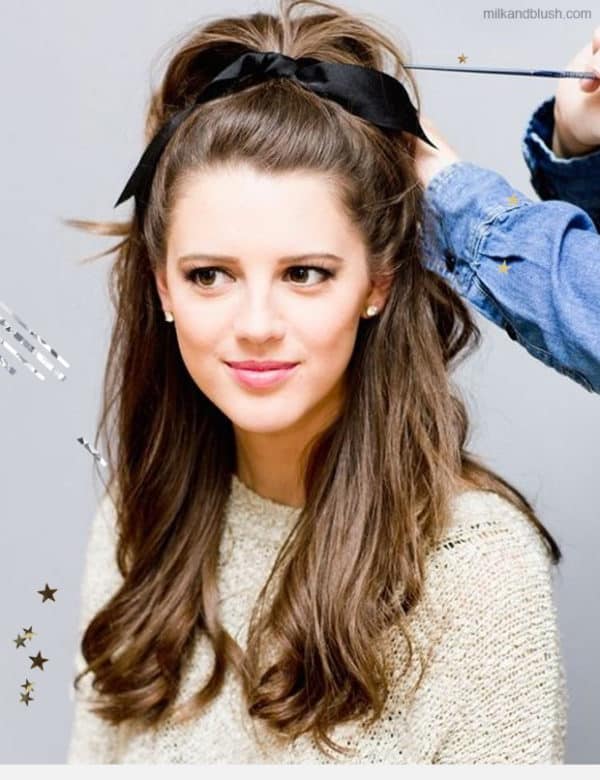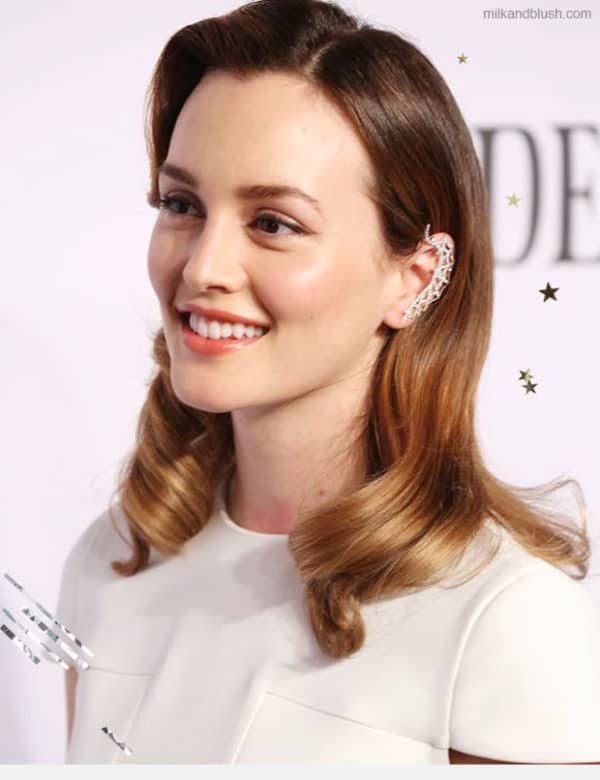 This-side braid definitely got my attention! Can you already picture it paired with both your comfy pajamas and a fancy dress? If you are not sure whether you are going to go somewhere or stay at home, make this hairstyle and enjoy the magic of Christmas.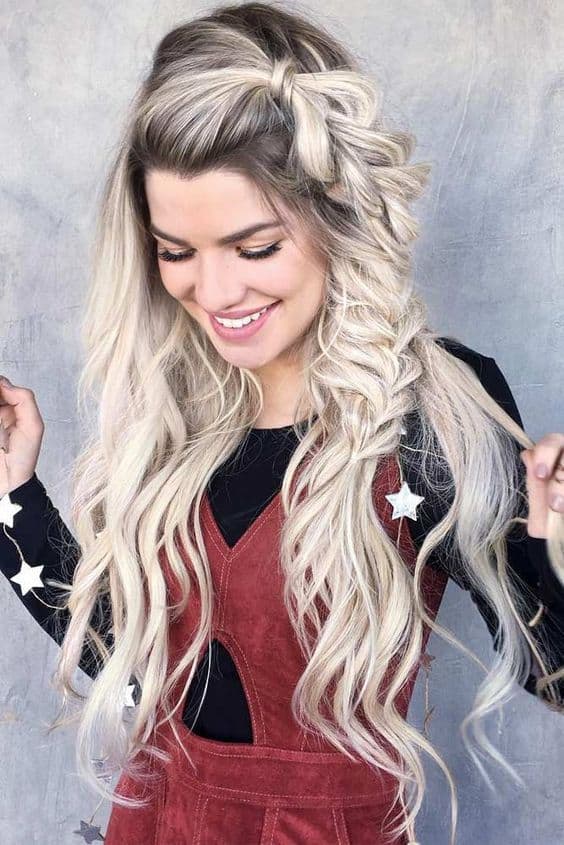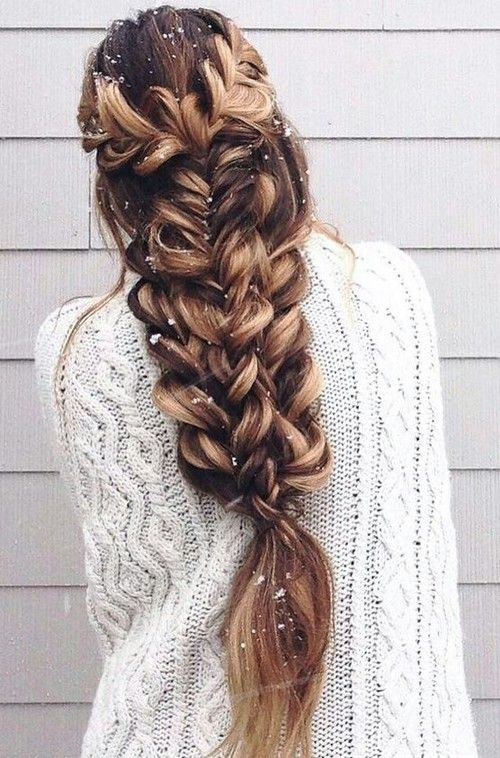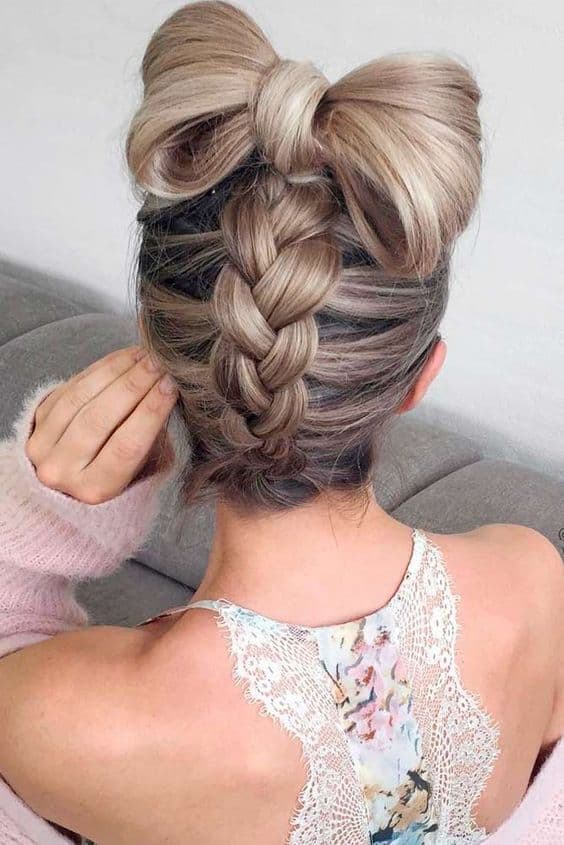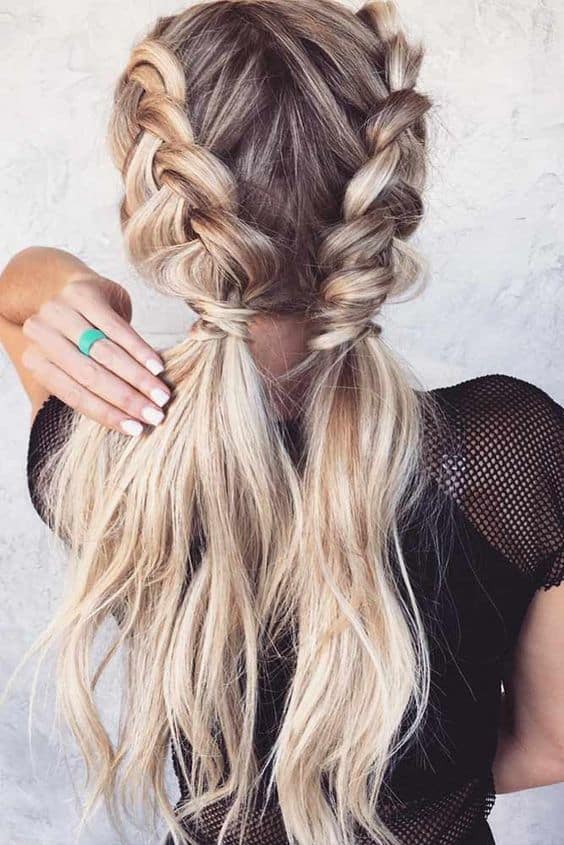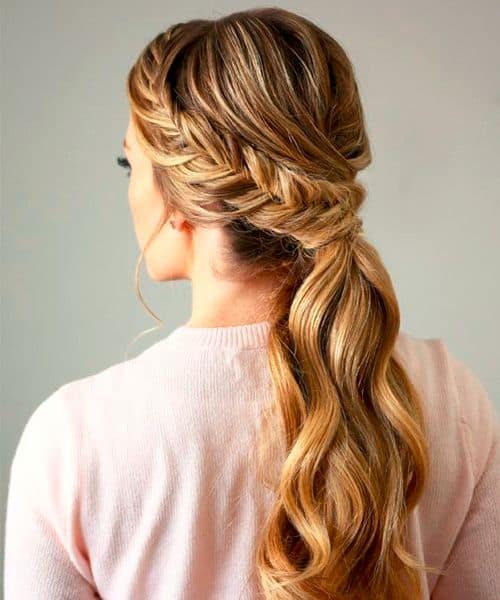 What do you say about these lovely crown double braids? I just love them!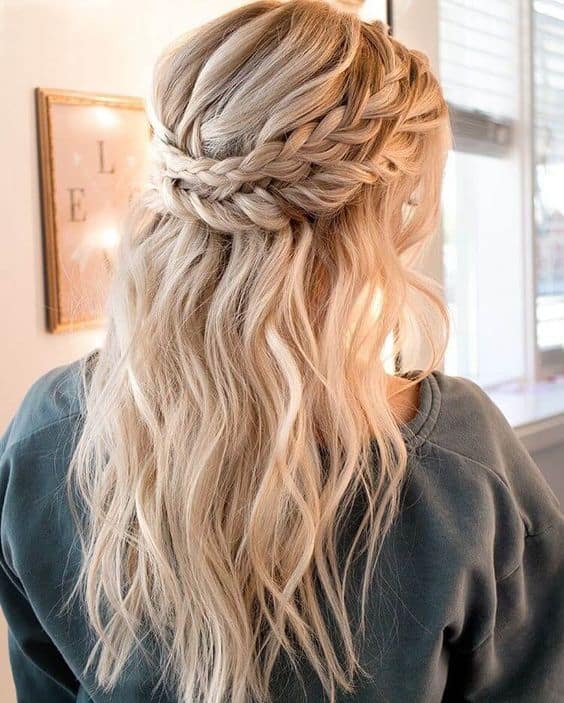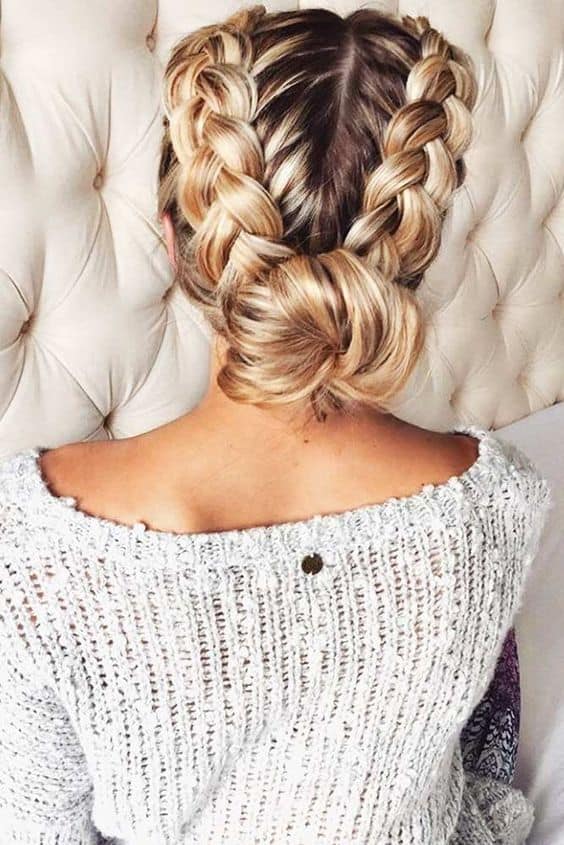 Which of these hairstyles would you like to rock for this festive season? It's the most wonderful time of the year, so make sure you look wonderful as well!