When it comes to looking younger there are many factors that can affect it. One of the most important is the skincare regime. It includes the use of various lotions, potions, and serums that will keep your skin softer, glowing and younger. But, also one of the things that can impact your appearance is makeup. There are many makeup tricks to look younger than you can insert into your everyday makeup routine. In this article, we are presenting you with some of the most popular makeup tricks to look younger, that most celebrities use. Their makeup artists have shared the secret of looking younger thanks to the makeup products. Now we are sharing them with you. We recommend you to try them and experience the take-off of few years from your face instantly.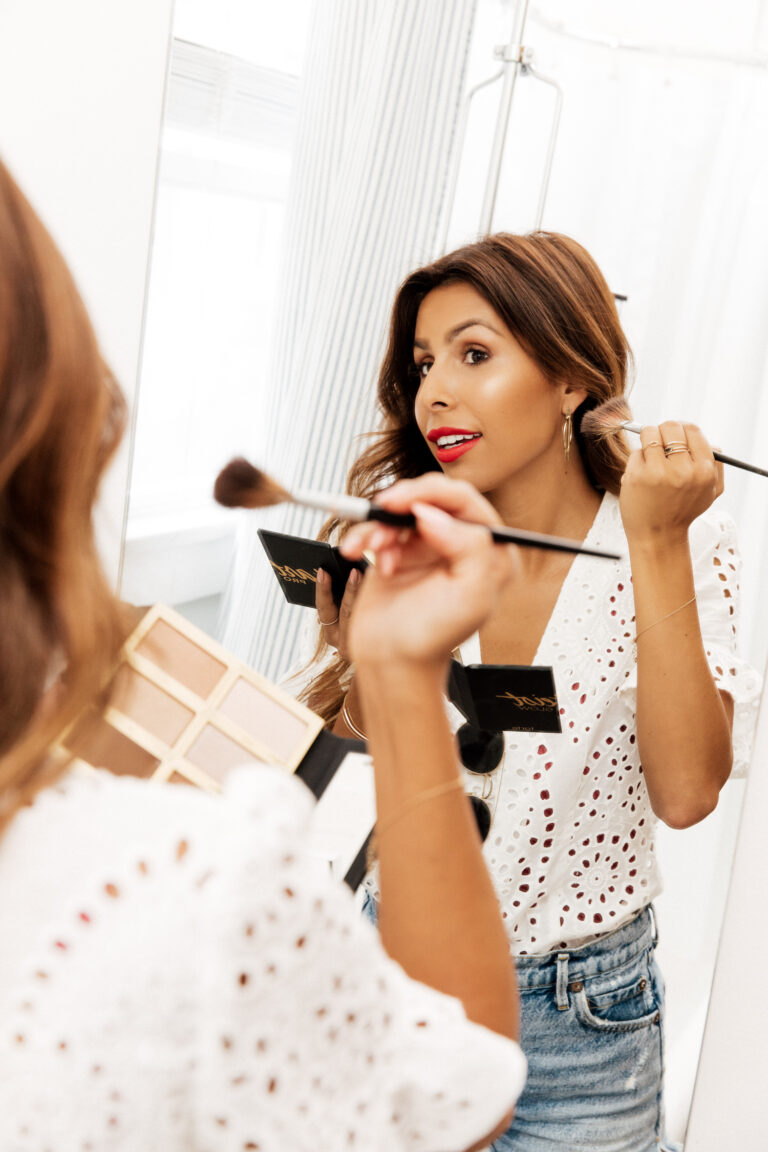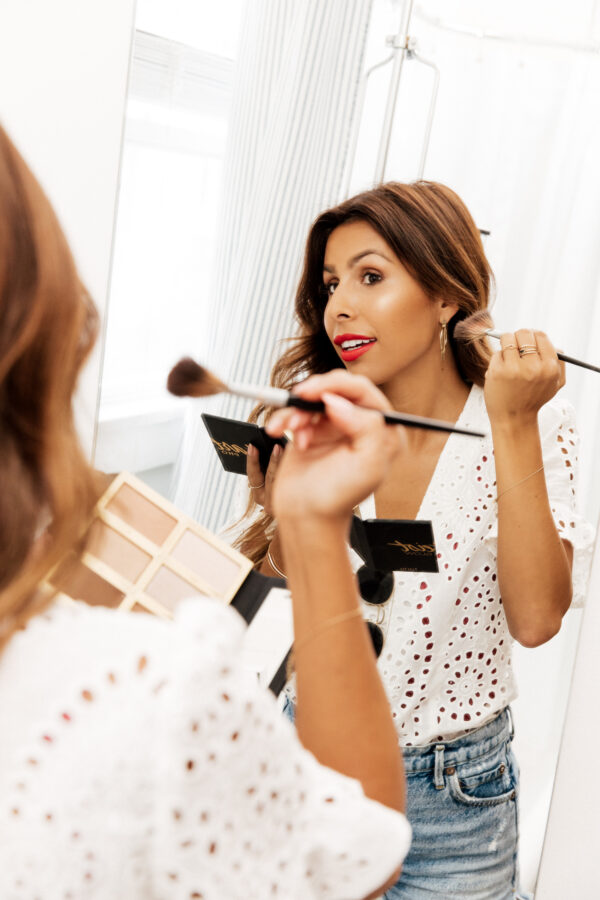 source
Moisturize
Never ever forget this step! Moisturizing your skin before applying makeup is essential. Most women sometimes forget to apply moisturizer before applying makeup and this is so wrong. Moisturizer will give your skin the softness it needs to provide to be prepared for makeup. Once you moisturize your face skin, you are ready for unzipping your makeup bag.
Choose liquid  concealer
As you age and your skin ages, so you will need to use more conceal. One of the biggest mistakes that women do when it comes to choosing the right concealer is choosing wax concealer instead of a liquid one. This is among the most important makeup tricks to look younger you need to try. If you want to take off few years of your face using makeup, then always choose liquid concealer. It will help you hide redness and circles without looking waxy on your skin. The best is to choose a click-pen formula that will cover all the lines and creepiness, giving your skin a luminous look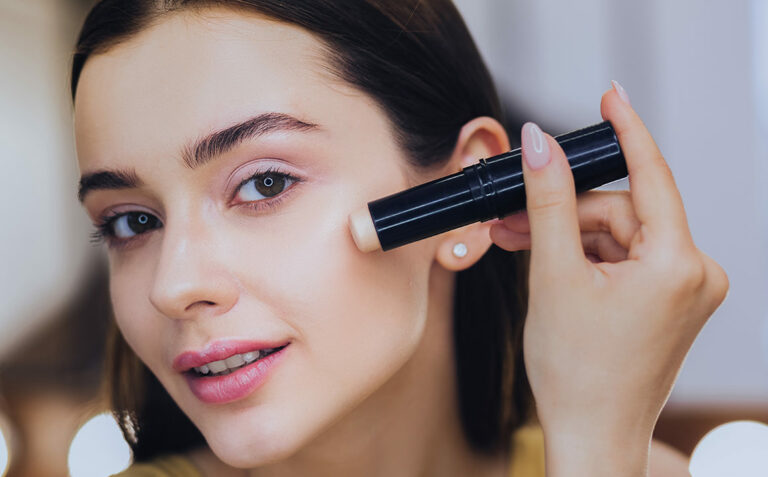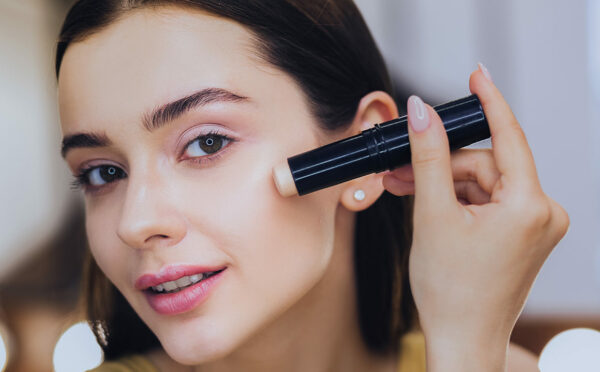 source
Buy a yellowish foundation
Choosing a yellowish foundation will help your skin look younger. Experts say that yellow warms up the skin. And, the warmer your skin looks, the younger it will look. If your skin is darker, this little makeup trick will also give results. Don't miss to try it.
Use a sponge to apply foundation
Women use foundation to cover their face skin imperfections. But, sometimes just applying it doesn't help, because you may be doing it wrong. The right way to apply foundation and make your skin look younger, you need to apply it using a makeup sponge. First, quickly wet the sponge under the faucet, then squeeze out the water and put a dab of foundation on the back of your hand. Using the sponge pick up the foundation you need and apply it to the face skin. Thanks to the absorbing power of the sponge you will get optimal sheer coverage that will make your skin look soft, instead of opaque.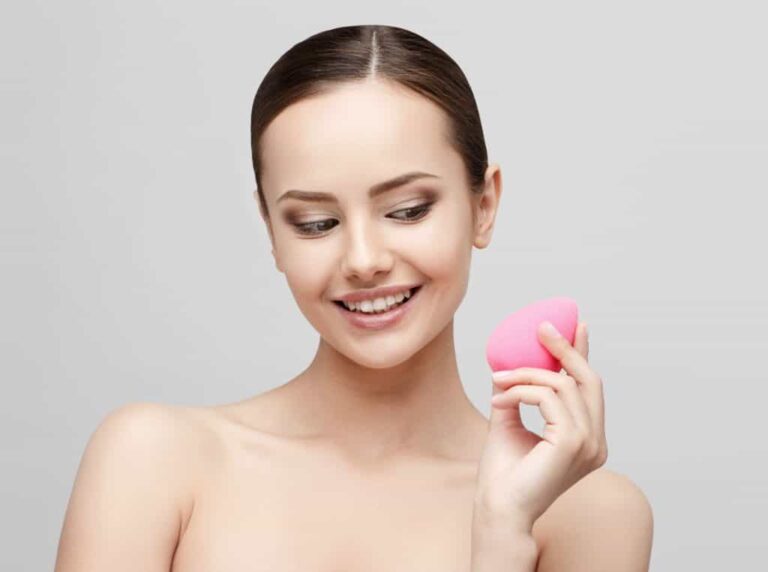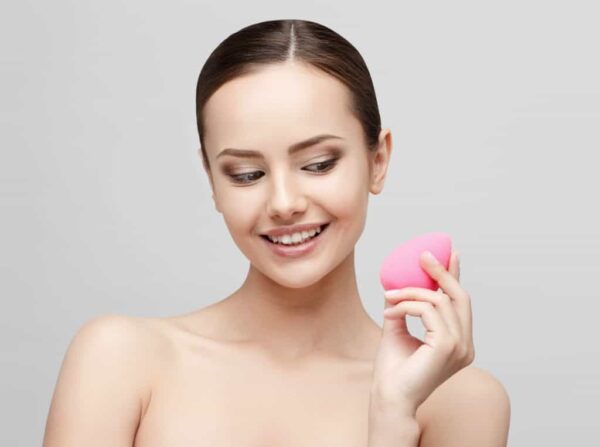 source
Avoid the use of tinted face powder
Skip using tinted face powder if you want to look younger. If you still can't imagine your face skin without powder, then try to use translucent, light-diffusing powder, not tinted at all. Also, try to apply it in sunlight so that you know what it actually looks like.
Choose a light brow pencil
Filling your brows in order to make them look fuller and thick is so popular nowadays. One of the makeup tricks to look younger is to use a pen that is a shade lighter than your natural brows color. Hold the pen at a 45-degree angle, oppose to the perpendicular to the skin. Using a lighter brow pencil will make your brows look more natural and real. And, that is all you need, because there is nothing worse than eyebrows that look as painted on your face.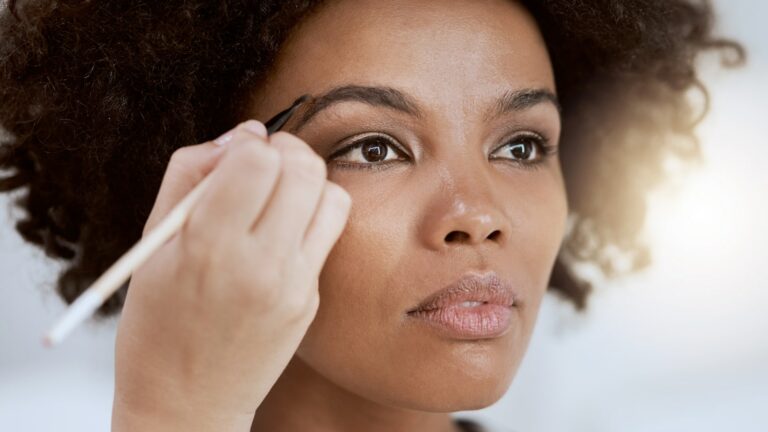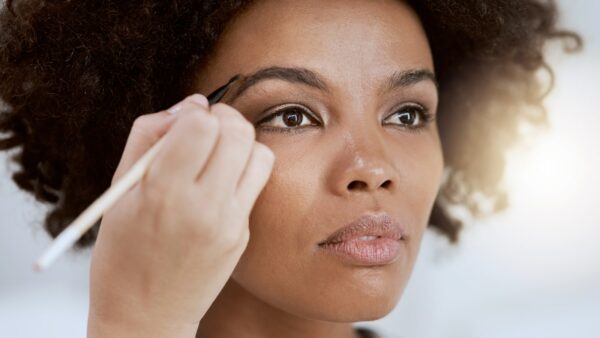 source
Curl your lashes
One of the less used makeup products in woman's makeup bags is definitely the eyelashes curler. If you are among the women that don't use the eyelash curler too, then start using it right now. Any woman over the age of 35 needs to curl her eyelashes. Curled eyelashes will make you look younger as your lashes look bigger and brighter. As you get older, the eyelashes flatted and you need to do something to keep them going upward, against gravity. Never skip using mascara because the mascara will help them look even bolder and bigger.
Apply eye-shadow base
Many women put eye cream on their lids in the hope of smoothing out their lines. But, putting on eye cream can make all the eye makeup bleed and turn into a mess. That is why you need to apply an eye-shadow base or primer on the lids before applying eye shadow. It will keep the eye shadow in place during the whole day.  Also, keep in mind that an eye-shadow base will help when your lids have wrinkles. Using it, you will improve the appearance of lines on the lids. If you are over 35, don't miss to get an eye-shadow base in your makeup bag immediately.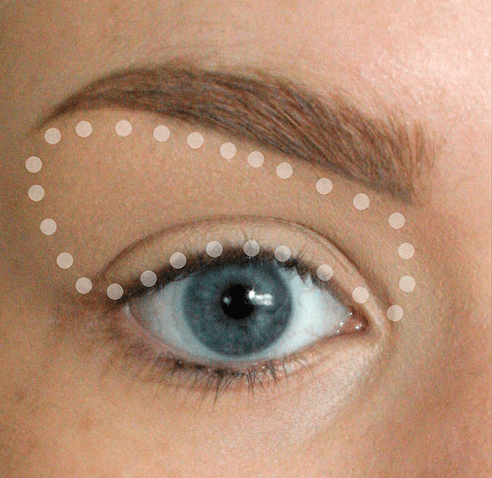 source