Setting off on a backpacking adventure sounds carefree and exciting, doesn't it? And it can be — but you're going to need to put some groundwork in first to ensure that your trip to Asia goes as smoothly as possible.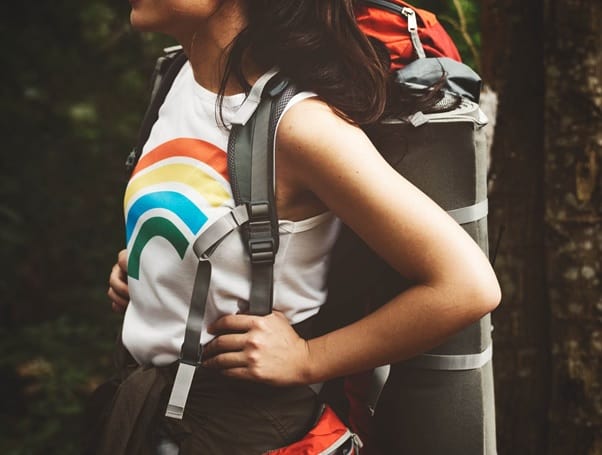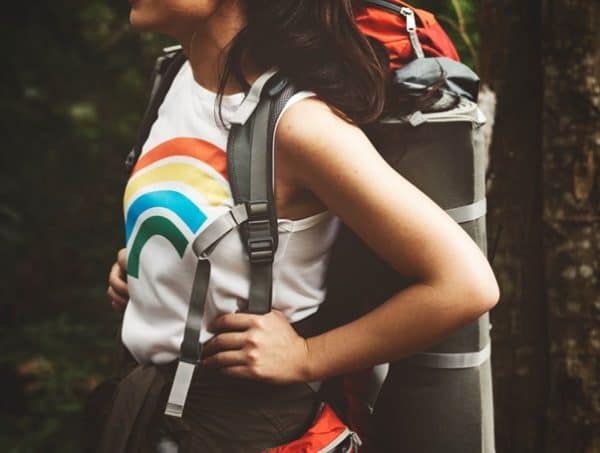 Image credit: Pexels
So you've written your list of things to pack, got your vaccinations in plenty of times, and told your bank that you're going to be using your card abroad. Firstly, congratulations — you're sounding much prepared than I was when I panic-packed my rucksack three hours before setting off on my own travelling adventure.
However, there are some travel essentials that you might not have thought about. In some areas of Asia, these products are considered "luxuries" and won't be as readily available as you'd expect.
Read on to find out all about the unexpected travel essentials you're going to need as a woman backpacking in Asia.
Recommended reading: 4 Solo Female Travel Tips
Period products
Item one on the agenda: periods. Unless you're on a certain type of contraceptive pill or implant that has banished your period for a while, chances are that you're going to get your period while you're backpacking.
If you've been on a long trip before, you'll know that periods can be a pain while you're travelling — finding a bathroom while you're out exploring can be tricky, as can beach days. And any romantic notions of wild camping under the stars need to be thoughtfully considered with your menstrual cycle in mind.
Packing the period products you want to use during your backpacking trip is essential.
In many areas in Asia, tampons can be extremely difficult to find and expensive. You can also say goodbye to tampons with applicators — these are pretty much non-existent, so if you want to use these, then we'd definitely recommend stocking up on your favourite brand before you set off.
If you prefer using sanitary pads, be aware that although these are much more common in Asia than tampons, they are very different from what you may be expecting. Asian pads are huge (incredibly thick and long) so you're going to be feeling pretty self-conscious if you're used to super thin, super subtle pads back home. Panty liners are also not a thing. Again, it's best to pack what you think you'll need.
I'd recommend bringing along a few pairs of leakproof underwear. Knix does a great range of super absorbent, period panties, ranging from thongs to briefs to boyshorts. These are a really sensible option if you're travelling around Asian countries (particularly remote areas) and are unsure when you'll next be able to pick up period supplies. Plus they're ridiculously comfy and easy to wash.
Sports bra
Some of the countries on your itinerary are going to be seriously hot and humid. Whether you're trekking through the jungle in Thailand or visiting ancient temples in Cambodia, you're going to get hot and sticky.
Sometimes a normal bra will just not suffice. It will trap heat in, feel tight, and make you feel sweaty and uncomfortable. Of course, you can wear bikinis, but they can sometimes look very obvious.
Packing a sports bra is definitely essential when it comes to backpacking in Asia as a woman. They are much less conspicuous than a bikini and will give you the same protection and support as a regular bra (if not more).
The great news is that sports bras are made from a blend of manmade synthetics, ensuring that they are breathable, dry quickly, and are moisture-wicking (drawing the sweat away from your body to easily evaporate). This makes you feel less sweaty and keeps you cool while you're adventuring.
Sunscreen
This is a pretty obvious one — hopefully, you're going to encounter some pretty awesome weather and beautiful beaches while you're on your travels around Asia. You're going to want to put on that bikini, grab a coconut and get some vitamin D.
Although it's tempting to leave travel essentials like sunscreen until you get out there to save on packing space, don't do this. You might get caught out in a tiny village or remote area without sunscreen, or end up having to pay a small fortune for a measly bottle of sunscreen. Speaking from experience, I once had to pay $20 for some SPF 50 when I was heading into the desert in Chile. All because I wasn't prepared but desperately wanted to go and see all the exciting geysers and flamingo lakes on offer without burning in the harsh desert sun.
Buy sunscreen from a decent brand like Neutrogena — and make sure it's water-resistant for any beach days you're planning on having.
It's also worth noting that if you're going to be taking antimalarials, they may actually make your skin more sensitive to the sun (depending on the type you buy). So even if you don't normally burn that badly, you may do so with the additional medication you're taking.
Hand sanitizer
Okay, this one probably applies to both genders rather than just women, but hear us out. Men can — and do — pretty much pee anywhere. Inside, outside, standing up, you name it…
They can get away without even using some of the frankly disgusting toilets that we've had to use while travelling around different countries. We women have definitely drawn the short straw with this.
Unless you're comfortable with doing a "wildie" and squatting somewhere (also not always possible if you're staying in a busy city or town), you're going to be coming into contact with some gross toilets. The idea of the germs that are living in there will freak you out and possibly haunt your dreams. The best way to banish your germ fears — and the potential for any germ-induced illnesses — is to invest in hand sanitizer.
Hand sanitizer will kill off any harmful bacteria and save your skin multiple times as you travel through Asia. Purell does a range of handy travel-size bottles, which you can fit into smaller bags for day excursions.
It's worth packing this before you leave because, like sunscreen, you don't know where it will readily be available depending on the country you're backpacking around.
These are some of the travel essentials for women you may not have considered when planning your backpacking trip in Asia. Make sure you pack these to ensure that your travel adventure as carefree and simple as it can be.