Do you have a passion for fashion and beauty and feel like you could be an influencer in the social media world? These expert tools can get you started!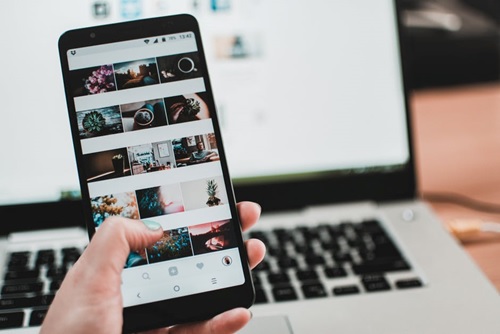 There has been no better time than now to be an influencer in the world of fashion. If you've ever wondered how to become a beauty influencer and make your mark in the world of fashion, you've wondered how to get started.
Instagram is the best avenue for influencers. If you want to make it big on Instagram, you'll want to know what are the best tools and strategies to take.
We've put together this comprehensive guide to help you get started.
How to be an Influencer on Instagram
If you have dreams about being successful as an influencer on Instagram, here's what you need to make your dreams into a reality:
Identify Your Niche
So your niche is fashion. But within fashion, there are other niches that you should identify.
This will make you stand apart from other fashion influencers.
Do you want to focus on luxury fashion? Or maybe you want to focus on fashion for the budget-conscious shopper.
Your niche is what makes you an influencer, as opposed to another individual who shares content without making an impact on others.
Be Consistent
Being an influencer sounds fun to everyone. But not everyone becomes an influencer because of their lack of consistency.
To be successful as an influencer you need to be consistent with your output. You have to set a schedule of how often you are sharing your content with your followers.
Decide if you are going to post several times a day, a few times a week, or once a week. Your followers are likely to be following thousands of other accounts. If you do not post content on a set schedule, they may completely lose interest in you and unfollow you.
Have a Way with Words
On Instagram and other social media platforms, words make a huge difference. While on Instagram the image or video you post will draw initial attention, your followers will scroll down to read the caption.
It is with the caption that you can sell your product or promote your message. We recommend studying copywriting if you do not have a natural flair with words.
What Tools You Need
You'll also need tools to maximize your productivity on Instagram and other social media platforms.
Here's what we recommend:
Video Downloader
If you upload videos to your social media, you'll likely have a backup on your computer or external hard drive. But if you lose these original files you may not get the chance to re-edit or improve your uploaded videos if you wish.
You should look into online video downloaders for downloading videos from your social media platforms. For example, if you are an avid user of Twitter and are a Mac user, you should learn how to download Twitter videos to your Mac.
Social Media Scheduler
If you wish to post consistently on social media, doing it manually will lead to failure. A social media influencer always uses a Social Media Scheduler.
This is an online platform where you post your content and can schedule when to share it on all of your social media platforms.
This makes sharing on social media a lot more efficient. It also lets you plan ahead for your content. Maybe around the holidays, you want to post information about the best fashion deals. You can research these deals beforehand and then schedule your content so that it gets shared with your followers on time.
Social Media Analytics
If you want to be a successful social media influencer you want to know how your content is faring among your followers. You want to know what is working and what is not.
This is accomplished through social media analytics platforms. These platforms will show an analysis of your social media content and how it is being received. You can see how many hits (visits) each of your social media posts are receiving.
You can also look at demographics: you can see the age range of your visitors. You can see what countries they are accessing your social media profiles from.
This puts you in a position of power. As an influencer, you want to know what aspects of your influence works and what does not.
You may also try to target people from a particular age range. If you are based in the United States but see tremendous traffic coming from Japan, you may try to target your fans in Japan – maybe you can have your captions translated to Japanese?
Graphic Design
As a social media influencer, you want to have a graphic design application. Even if much of your content is through your original photos and videos, you may occasionally want to create an image for your social media profile.
This graphic can be used to encourage others to follow your profiles, to share a promotion, or to share an announcement. Maybe the promotion for luxury clothing or thrift clothing works better with an illustration rather than a photo.
Using an online platform like Canva is a great way to create these images quickly and without breaking your bank. If you are a more experienced graphic designer, you may want to shell out for Adobe Illustrator.
Video Ad Maker
As we've discussed, part of your work as a fashion influencer will be promotions. You'll be showing off the latest styles, trends, and even shopping deals.
One of the best ways to do this is through video. While a picture may say a thousand words, video is the future of marketing.
If you are not skilled at making videos and editing them on your own, you should look for a video creation platform such as Promo. This lets you take high-definition stock videos and edit them together to make an advertisement.
These videos can be used to promote your social media profiles, promote your deals, and share your vision. If you want to be a successful influencer, you want to use video.
Go Forth and Influence!
Now that you know how to be an influencer in the fashion world, you are ready to create your social profiles and make your mark.
Make sure to make use of these social media tools to optimize your experience as an influencer. Using the right tools will increase your productivity and efficiency.
Be sure to read more great content in the fashion world.