Are you looking for a unique gift for someone special? Read on for 5 of the best personalized gifts you can give someone.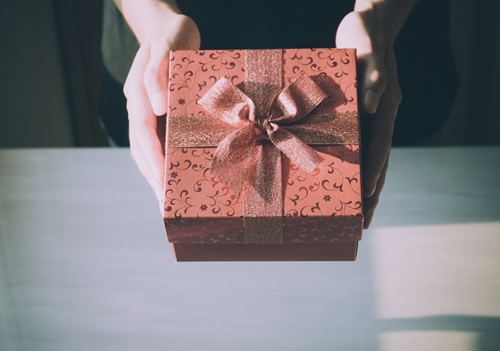 The only thing better than receiving the perfect gift is giving the best, personalized gift to a family member, friend, or any special person in your life.
Unique, personalized gifts show you care and that you put thought into the purchase. But where can you find special gifts like these?
Keep reading, and you'll find out! Below are 5 of the best personalized gifts on the market today.
Best Personalized Gifts
Custom Medallions
Custom medallions or medals are the perfect way to celebrate a momentous occasion, anniversary, or celebration. These medallions allow you to be creative when designing and customizing the material, colors, images, and text on the medal.
If you already have a design in mind, great! But if not, you can work with one of the designers and pick from a wide range of styles to construct the ideal medallion gift.
This durable, one-of-a-kind item comes with endless possibilities. There are various price points, so you can always find something in your price range.
Custom Map Poster
A custom map poster is a great gift to memorialize your favorite vacation spot, your home town, or any other location in the world that has meaning to the gift receiver.
Because it is custom, you can pick the size, color, and even framing of the poster to personalize it just the way you want it.
Anyone in your life would be lucky to receive a map poster that has been created with them in mind.
Personalized Puzzle
If you're tired of the traditional nature, city, or animal puzzles, chances are your friends and family are too. So mix it up with a personalized puzzle using any photo of your choice!
Surprise your loved ones with a puzzle of their face on it, or a group picture from your last vacation together. Any picture you have can make a 25, 100, or even 1000 piece puzzle.
23 and Me DNA Genetic Testing and Analysis
For the person that has everything, you have to think outside the box, right? Well, consider this gift way outside the box.
The 23 and Me genetic testing kit allows a person to submit a DNA sample and find out tons of ancestry information. Different kits provide different information about your genes including certain health and wellness reports.
Consider this gift for a family member that is interested in family history or a friend that is particularly enthusiastic about making healthy choices in his or her life.
Pup Socks
We all have a crazy pet lover in our lives. And what better gift to give them than the gift of comfortable socks with their pet printed on them?!
Pup socks allow you to upload a picture of a dog, cat, bird, lizard, fish, or any other pet you can think of onto a pair of socks! You can even personalize the color!
Time to Shop!
Now that you have your creative gift-giving juices flowing, you are ready to make a purchase!
Just remember, the best personalized gifts come from the heart, so shop with care and with love.
For more gift-giving tips and fashion suggestions, check out our other blogs!