As the weather gets cooler, we all need to give our wardrobes a much needed update. Below are the key pieces to consider when building your winter wardrobe.
Outerwear
Outerwear is worth its weight in gold over the winter. When considering a winter coat or jacket, it's important to choose something that will compliment your style and the existing staple pieces in your collection. As the name suggests, outerwear is the last thing you put on and so can often dictate the style of the outfit, so choose wisely. Layering is key during the colder months, so pick a piece that can accommodate a layered look without being too tight or uncomfortable.
Plain Sweater
Plain sweaters are perfect for layering as they add texture and colour to an outfit whilst keeping you warm and cozy. Again, choose a fit that will allow room for clothing to sit comfortably underneath and select a colour that will work well with the majority of your closet. Consider working different necklines into your look, a v-neck sweater can give a more dressy feel. V-neck sweaters are also good for those who enjoy adding statement necklaces to their ensembles. A crew neck sweater will give a more casual look.
Turtleneck Top
These basic pieces are comfortable, classic and timeless. To add interest to any outfit, try choosing a striped or ribbed turtleneck. Turtlenecks can be worn with almost any look and give a fashionable, classy feel to an outfit.
Mid Length Dress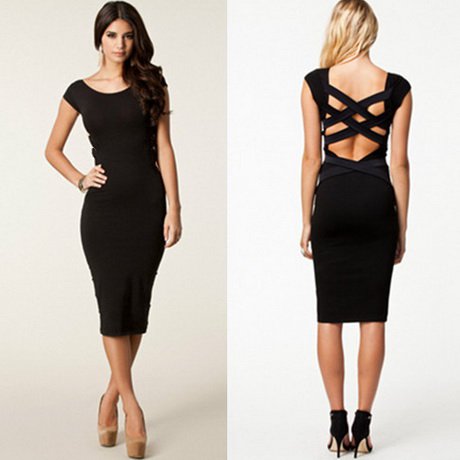 Many of us will still have events or special occasions planned over the winter months, so having a suitable dress which is stylish yet functional is always a good idea. Mid length dresses are flattering and give as much coverage as possible. They can be worn without tights and are also good for layering with other pieces for a more casual look. Dresses with a higher neckline and short sleeves allow you to stay relatively warm whilst still showing a little bit of skin.
Leather Skirt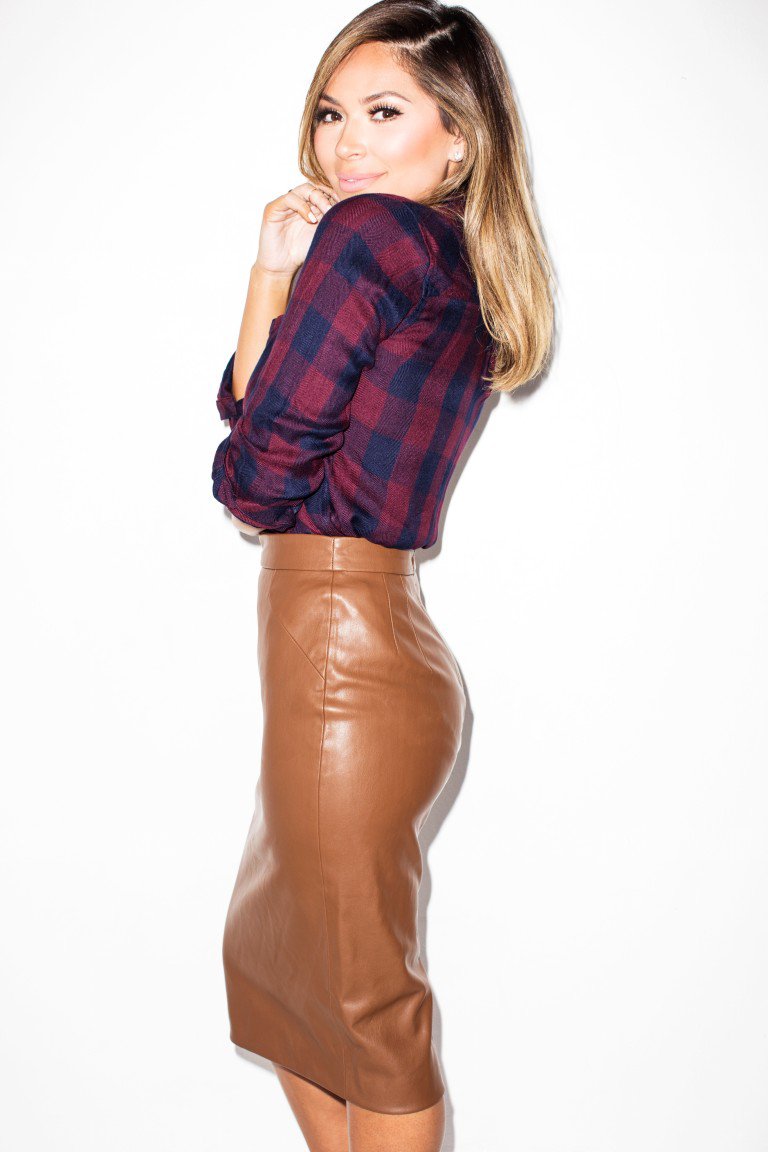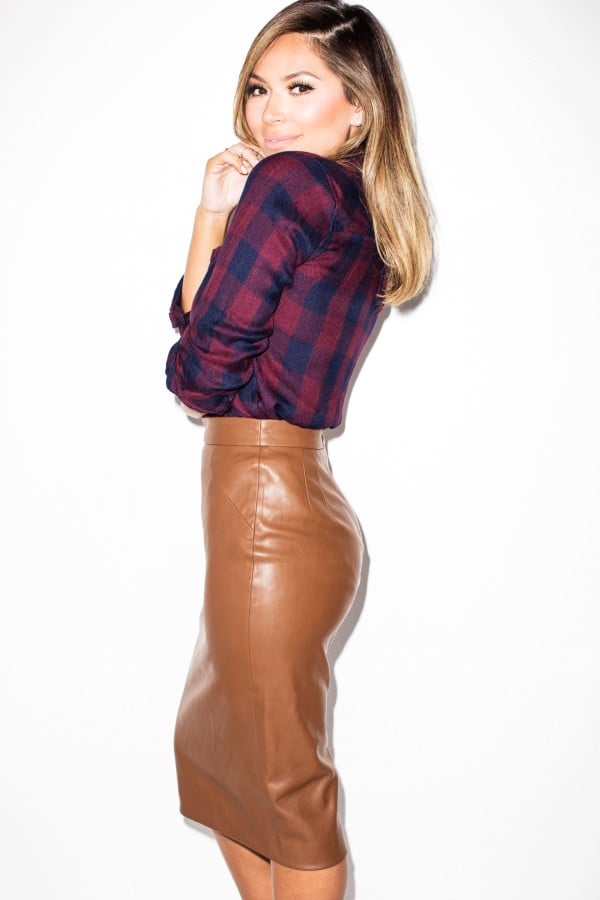 source
Leather Skirts are extremely versatile, there are so many options in terms of what you can pair with a good quality leather skirt. They look great when paired with a turtleneck or sweater and again can be worn with or without tights. For a smarter look, go for a fitted cut and choose an A-line style as a casual piece. As leather is a heavy material, it is ideal for winter and good for adding an element of texture to an outfit.
Chunky Scarf
Scarfs of any kind are an essential accessory that should be included in your winter wardrobe. For a more fashionable feel, choose a thicker design such as a blanket scarf. Depending on the type of outerwear you have incorporated into your winter wardrobe, consider either a plain colour or something more patterned. If you decide to opt for a patterned scarf, try to keep it subtle so it does not overpower the rest of your outfit too much. Plaid or checked designs can work well and can be an interesting way of adding accent colours to your look. Scarfs can also be styled in a variety of ways and are a chic way of keeping warm through the winter months.
Boots
Boots should be an integral part of your winter wardrobe and there are so many different styles to choose from. When buying boots for winter, choose a style that is going to be warm, comfortable and hardwearing. Over the knee boots are perfect for wearing over tights, jeans or leggings and look classy and elegant. Ankle boots also look great with skirts and tights and can be adorned with studs and metal hardware to give a current, fashionable look.
Remember that if you choose wisely, these winter essentials can last you a lifetime. If you are still struggling to find suitable winter-appropriate pieces, then it may be time to seek help or advice from the professionals. Personal stylists such as Style with Cindy will make it easy to complete the all important winter wardrobe update.