Are you ready for many moments full of fun and joy this summer? If you want to spend a stylish and fashionable summer experience, don't miss putting your most elegant evening look on. In the gallery below we have selected some of the most stylish and elegant evenings looks that can absolutely work for an unforgettable night out. We hope you will like our selection. Enjoy the gallery and try your favorites.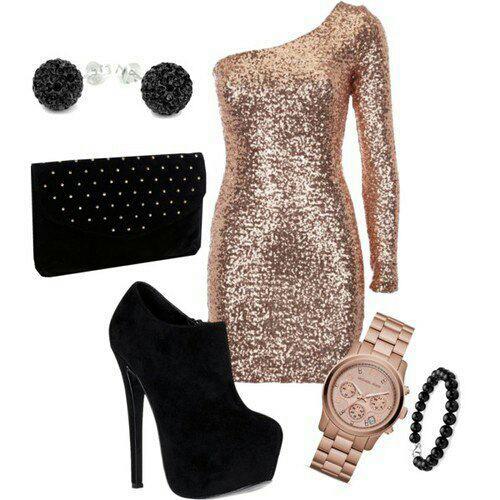 Go deep blue!
Blue is such a special color. It is all around us. The color of the sky and the sea! Don't be afraid to go deep blue with your outfit too. Choose any of the shades of blue and experiment with the numerous ways you can wear your blue dress. Do you know what the best about wearing blue is? You can wear it with absolutely any other color because it suits absolutely everything. Noble, calm, and loved by many designers, blue is definitely the color that you need to give a chance this summer.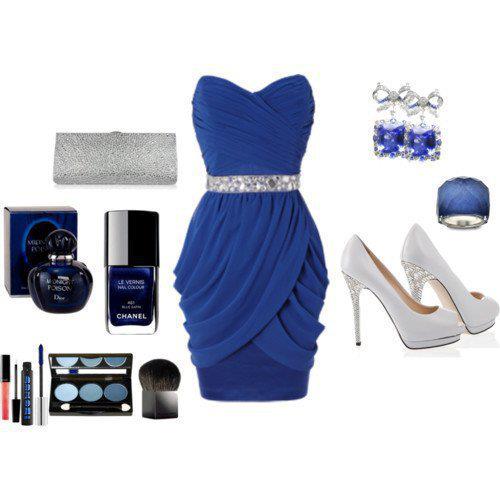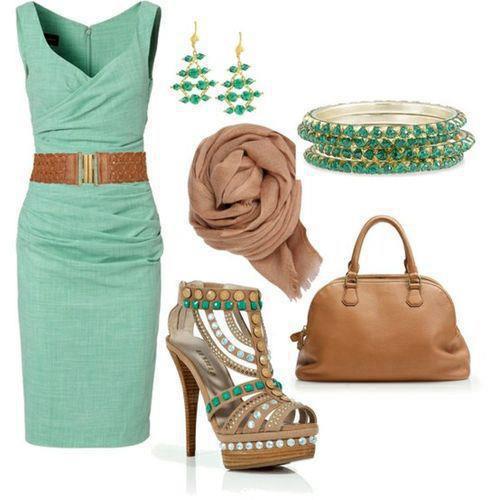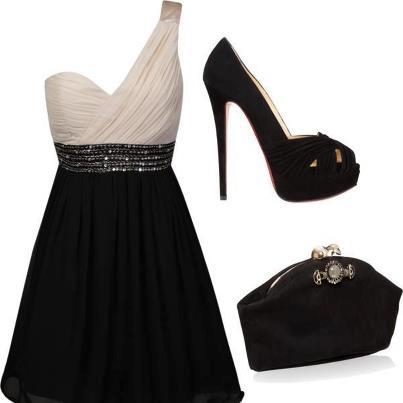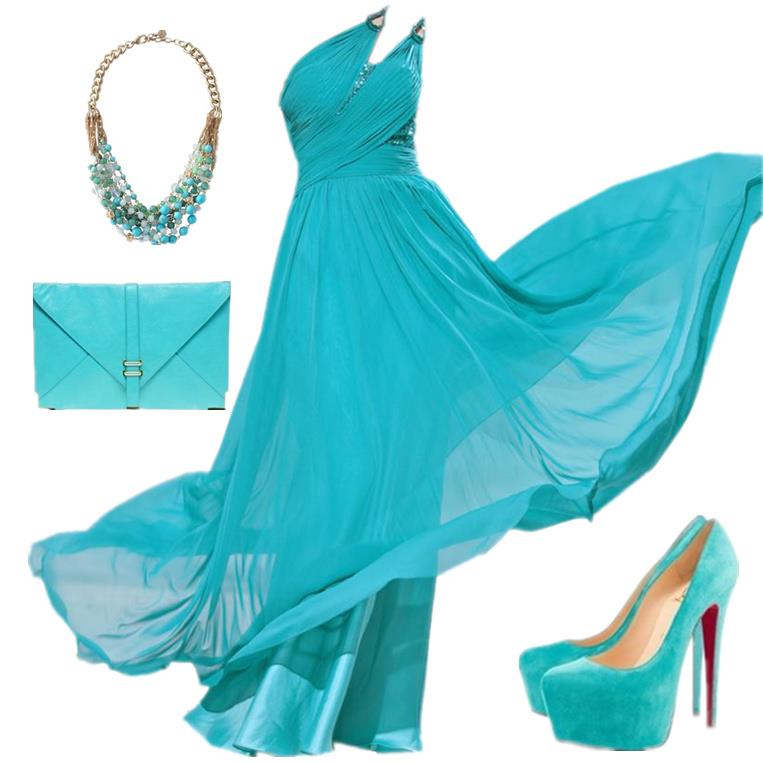 Red passion
A little red dress is a classic wardrobe item that any woman should own. It can be easily worn on a variety of occasions. Red is the color of passion, so if you are up to add a little fire to your outfit, don't doubt to choose a red dress. For an elegant evening look, style your red dress with accessories and makeup that complement the red, not compete with it. Try to choose the right shade of red. It comes in many shades, so it is important to choose the one that best suits your body's skin tone. Also, find a cut of the dress that flatters your body type and makes you feel more confident. Once you follow these small rules in styling red dress, believe us, you are having the winning combination.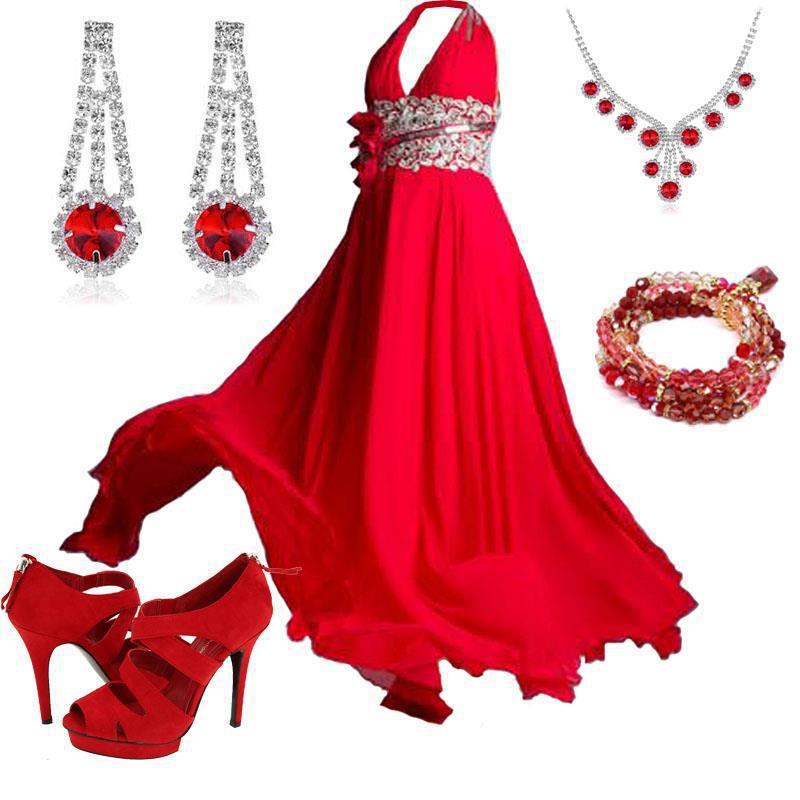 Time to think pink!
It is time to say no to the boring dark shades, and welcome all the shades of the most feminine color ever: pink. This cheerful color has the ability to instantly boost your mood. So, for an elegant evening look, don't miss to give chance to a pink outfit. It is time to think pink! Pink and its shades are usually worn during warm spring and summer days. But, if you style it the right way, the pink outfit can be a winning outfit even for the winter season. We encourage you to give pink a chance. You will be surprised by all the opportunities you have in styling pink. Wear it with black for cold winter days, or style it with tempting blue shades for fashionable summer attire.
Little black dress
Black is an all-time classic color. You can never go wrong with a little black dress. The days when you could not wear black for formal occasions and weddings are gone long ago. Now, you can style black dresses for almost any occasion. And the best is that the final result is absolutely breathtaking. Little black dress can be worn both during cold winter (with multiple layers), and summer (keeping it minimal). There is nothing easier than styling a little black dress. For a more formal and elegant evening look, opt for a sparkly fancy dress paired with a number of accessories.
Wear your little black dress with statement heels, sandals, or boots to elevate the look. Do not wear it with shiny, metallic leggings under the dress. In order to add fun to your dull and boring outfit, always tend to choose accessories with jewels or bags in another color. Black may be elegant, but too much black can be really boring too.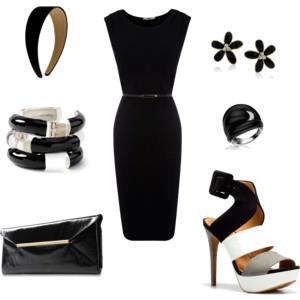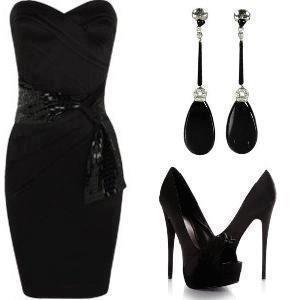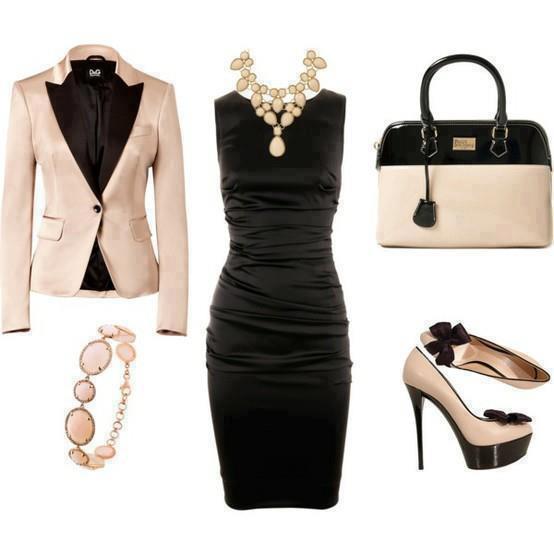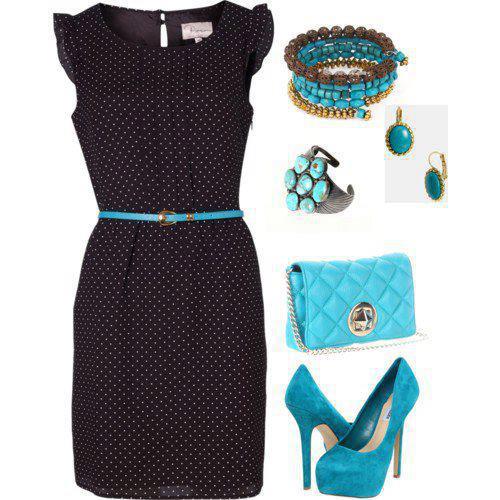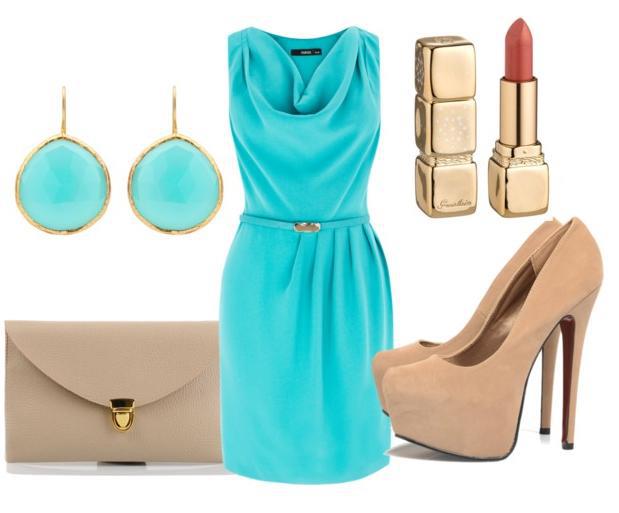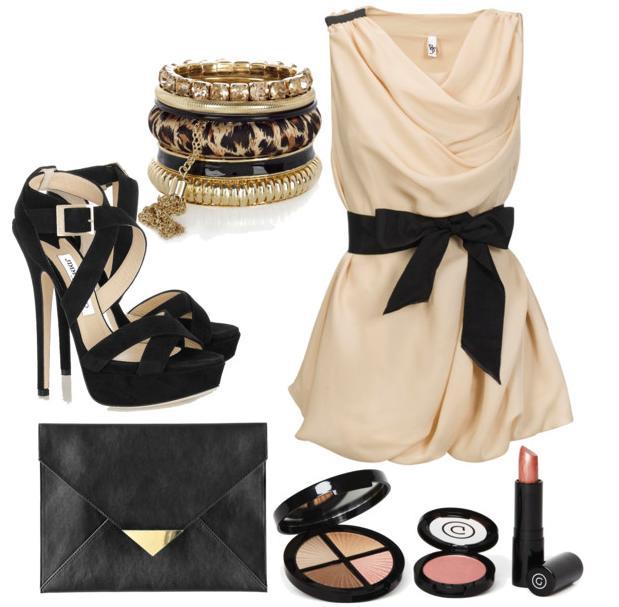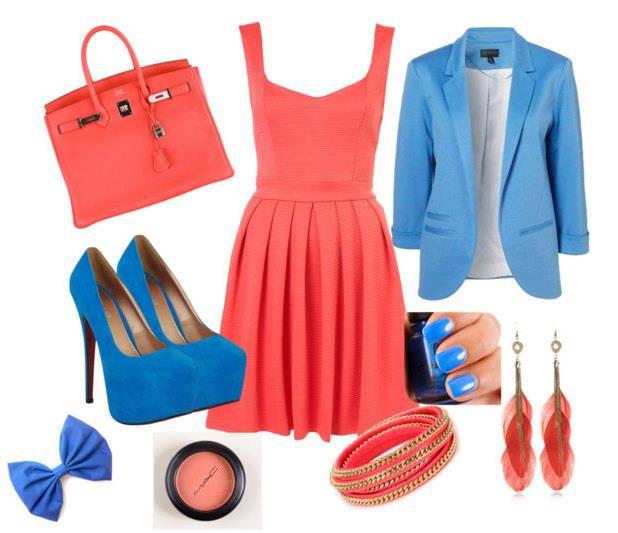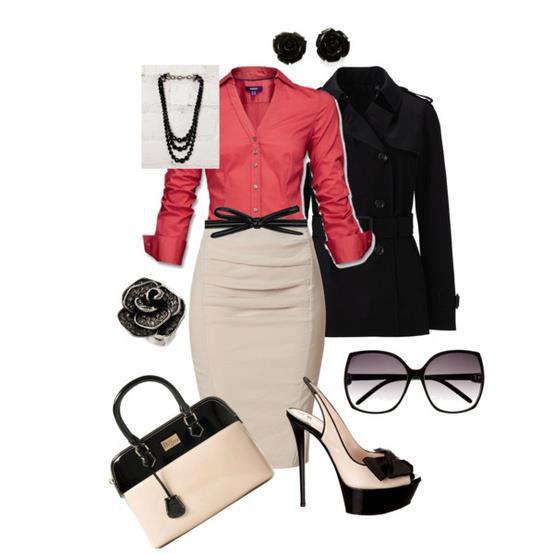 Stylish pants for a night out
Are you tired of the traditional, well-worn selection of dresses for a night out? Who says that you can't have an elegant evening look wearing pants? In the past few years, trousers have become so popular piece in a woman's wardrobe. Even celebrities wear fashionable pants on the red carpet. So, have your red carpet moment wearing wide-leg pants (which are among the most popular ones). Style your wide-leg pants with an interesting top to elegantly balance the outfit. You will look comfortable and so-refreshed wearing pants in evening attire. Don't miss trying this rising trend.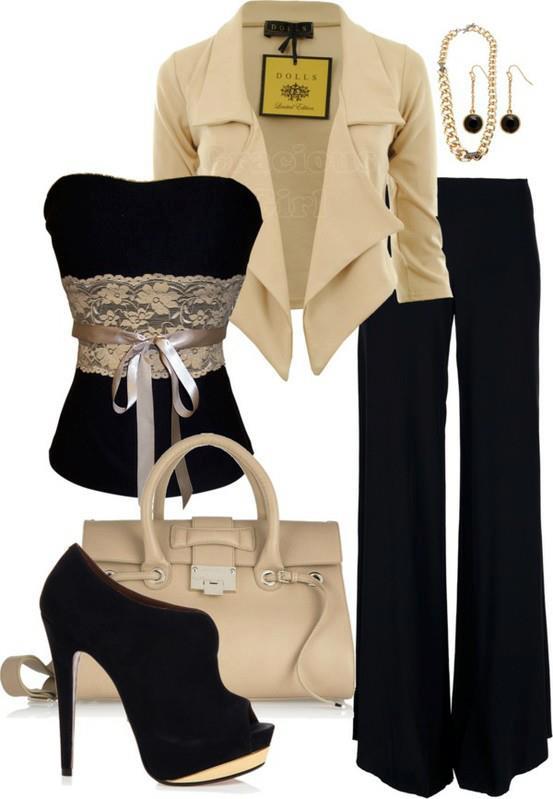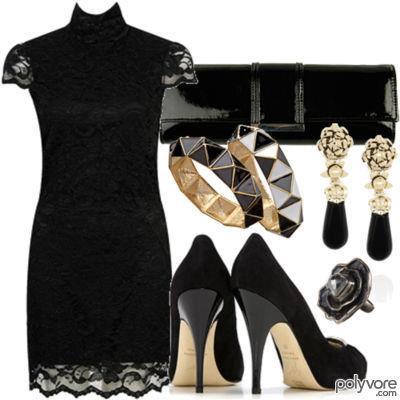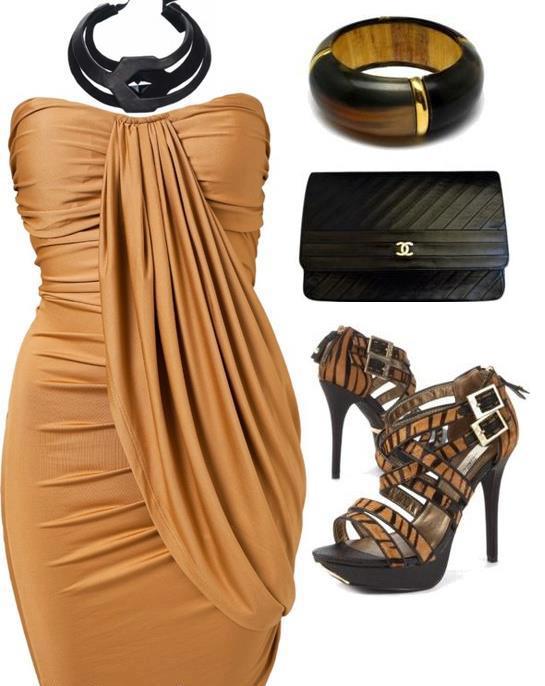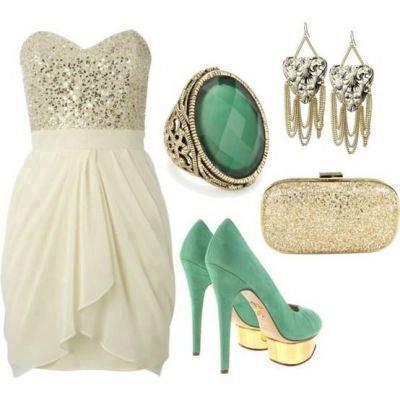 Give pastels a chance
No matter if you are a trend follower or you prefer to stick to basics, timeless outfits, you NEED to add pastel to your wardrobe. Soft hues are a classic summer staple. They are timeless enough, so you can wear them during the whole year too. Don't miss refreshing your elegant evening look by styling a dress in any of the pastel colors, combined with details in darker shades. Choose one color and stick with it, styling a monochrome pastel outfit, or add some darker-colored accessories to create contrast.