Some beauty remedies can cost a fortune, and not every body can afford bying them. That;s why we are in an eternal search for natural remedies that cost less and that are at least as effective as the expensive creams and masks. Below are some of  the most effective beauty treatement mask. Read about them and prepare some of them at your own home.
1.Face Lifting at Your Home: Skin Rejuvenating Face Mask
Almost always professional facelift can cost a whole fortune. If you don't want  to spend all your money on facelift, then you should definitely try one of these face mask you can prepare on your own, at your home. One of them  is face mask with yoghurt and lemon juice, and the other one is a face mask with cucumber and egg white.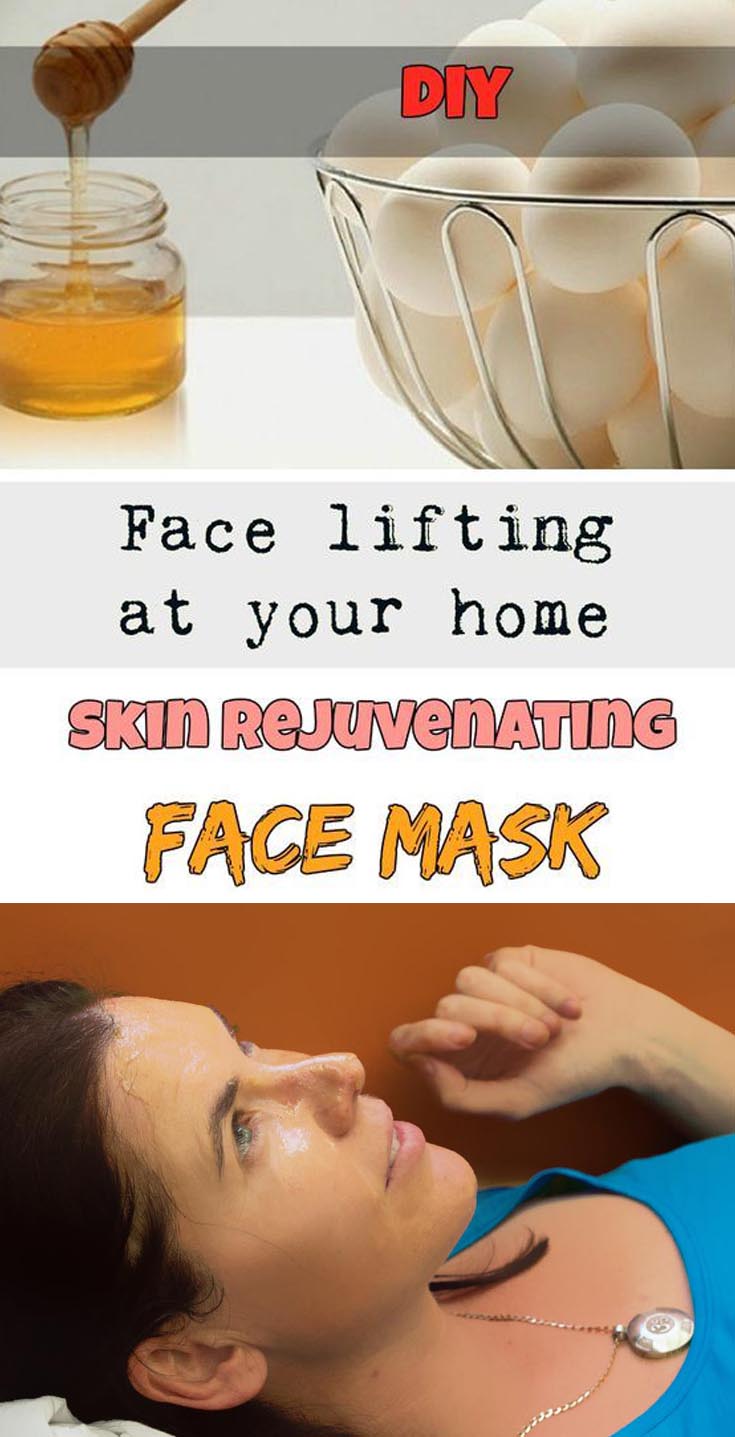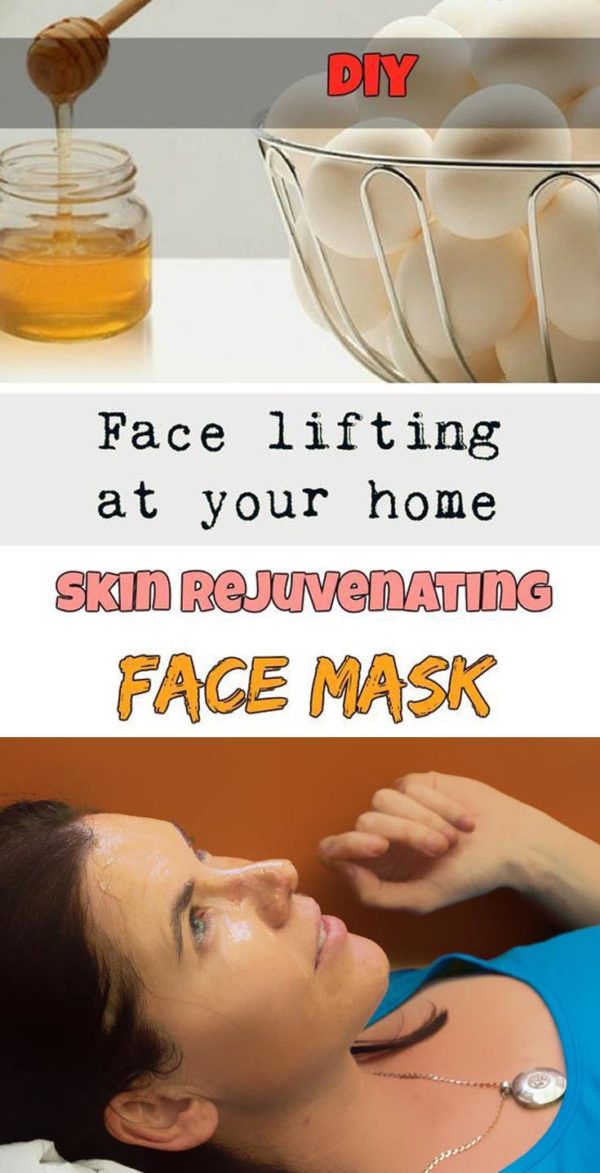 source
2. The Best Masks To Prevent Neck Wrinkles
By aging, everywhere on our face and body, appear wrinkles that are proof that we are not young anymore. On e of the parts of our body that can be affected by wrinkles, is our neck. Neck skin is very sensitive and delicate, so that is one of the reasons why wrinkles appear on this body area.  If you want to prevent wrinkles from appearing, you can use one of these three anti wrinkles masks. The first one, you van prepare if you mix 1 egg yolk, 1 tbsp of olive oil, 1 tbsp of cream and honey. The second one, is a mixture of dry yeast and buckthorn juice, and the third one is a mixture of banana, honey and yoghurt.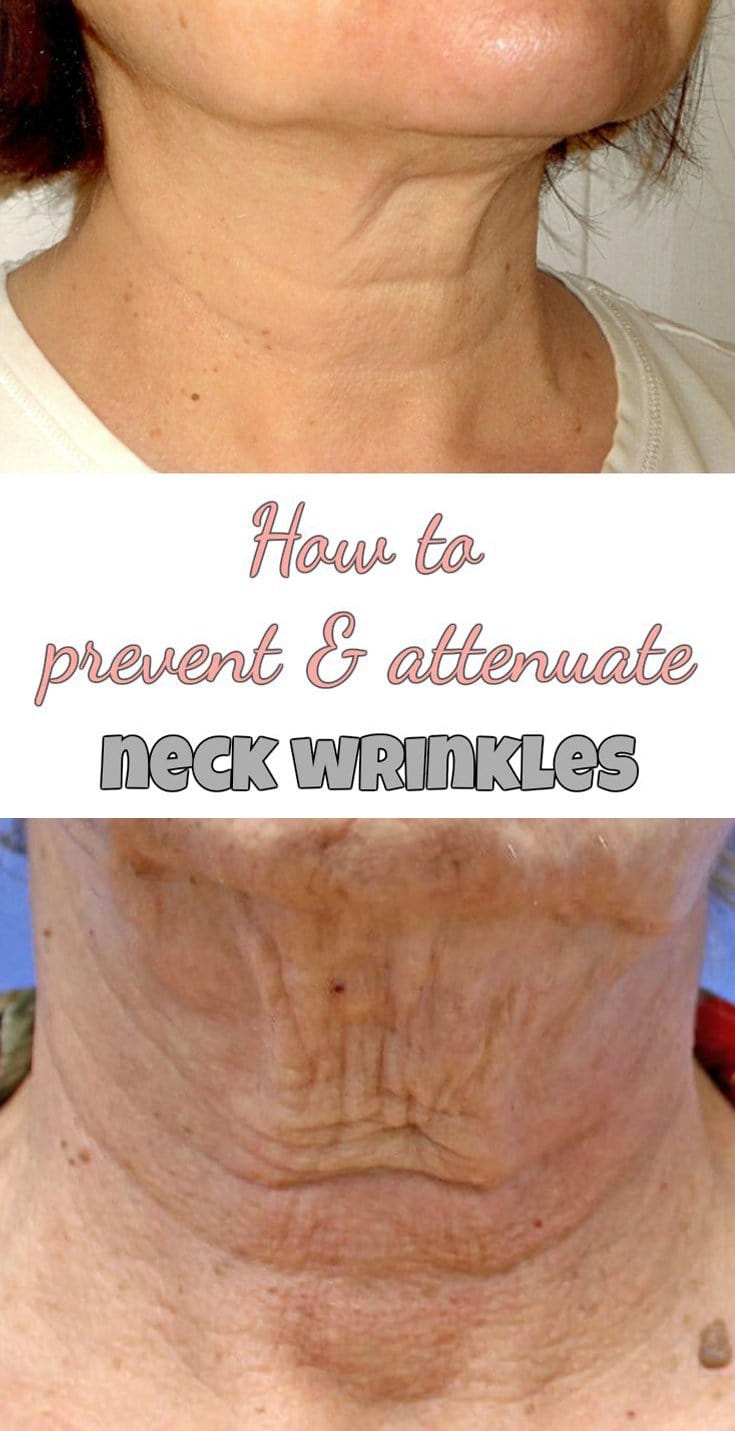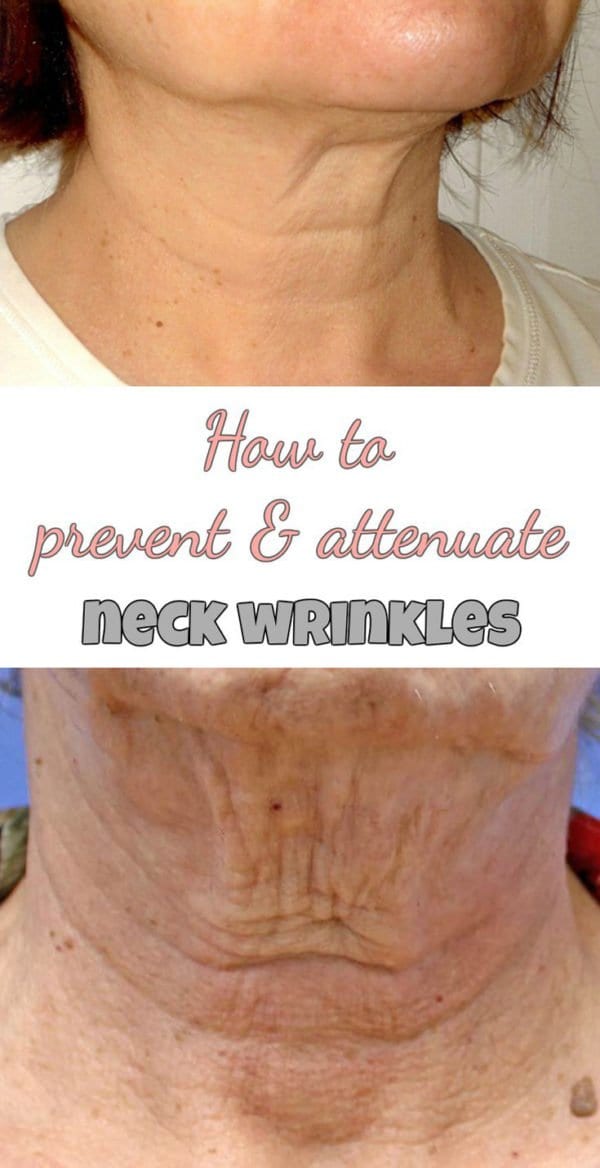 source
3.Incredible Recipe That Helps Get Rid Of Unwanted Hair Permanently
You want to get rid of unwanted hair permanently? Here is one of the best recipes to achieve it. Take 7-8 walnuts and burn them. Place the ash in 200 ml of water and let it stand overnight. After 12 hours, dip a gauze in the water and apply it on the area you want to remove hair, leaving it 30 minutes to act.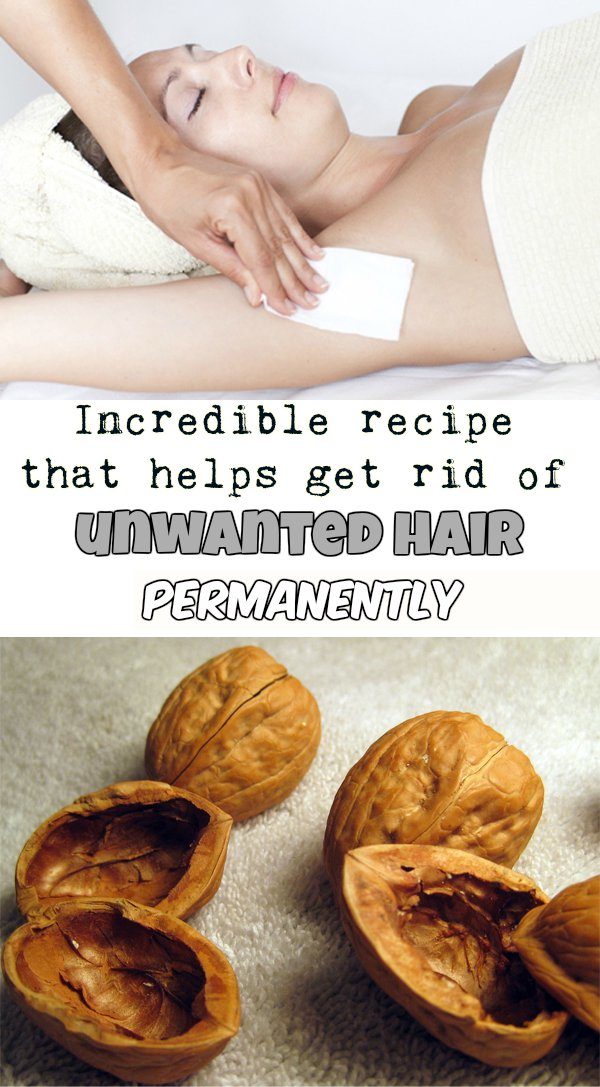 source
4.How to Whiten Your Teeth at Home with Turmeric
You want to smile more often, but your yellow teeth  prohibited you to do it? Here is the solution for your problem.  All you need for it is 1 tsp of olive oil or water and 1tsp of turmeric powder. Mix the turmeric powder with water or olive oil. Then dip your toothbrush in the paste and wash your teeth as usual. Rinse your mouth 3-5 minutes after brushing the teeth. Your teeth will be whiter even after the first use.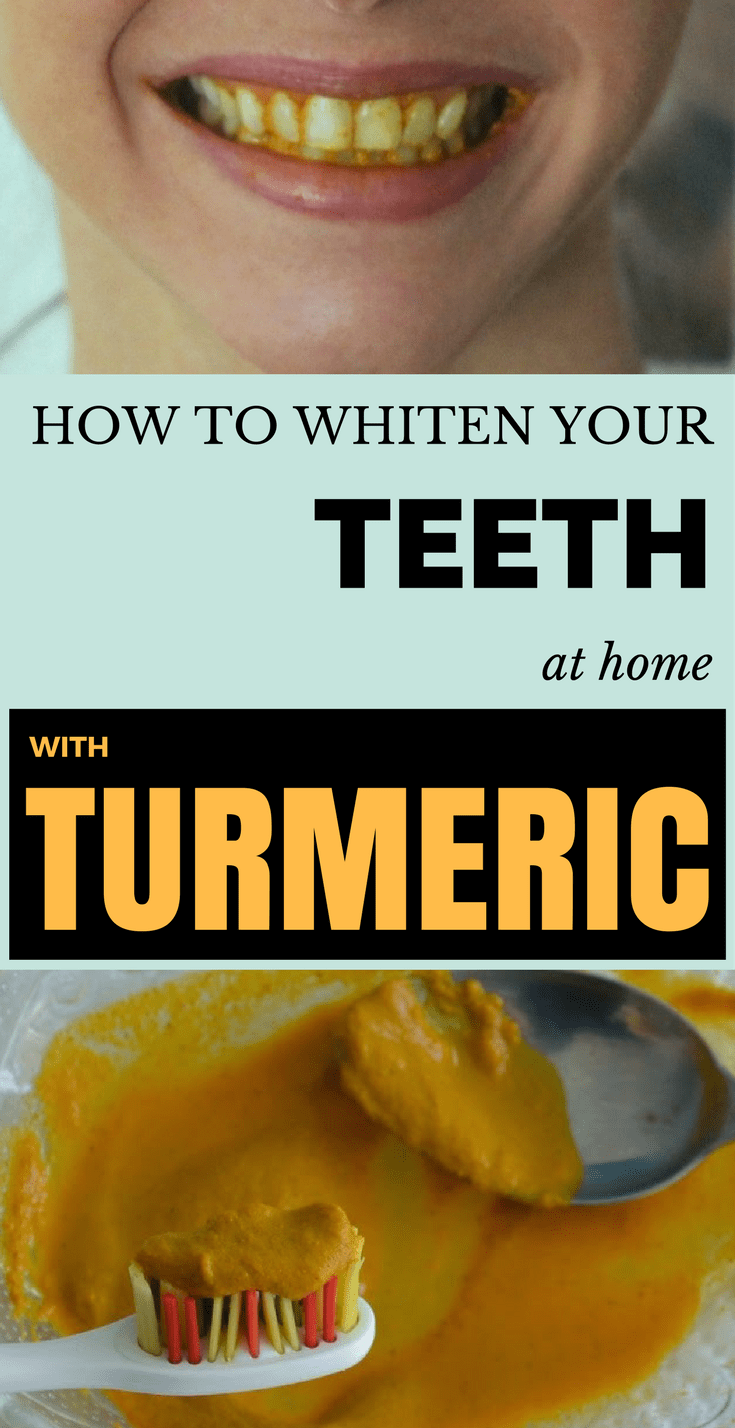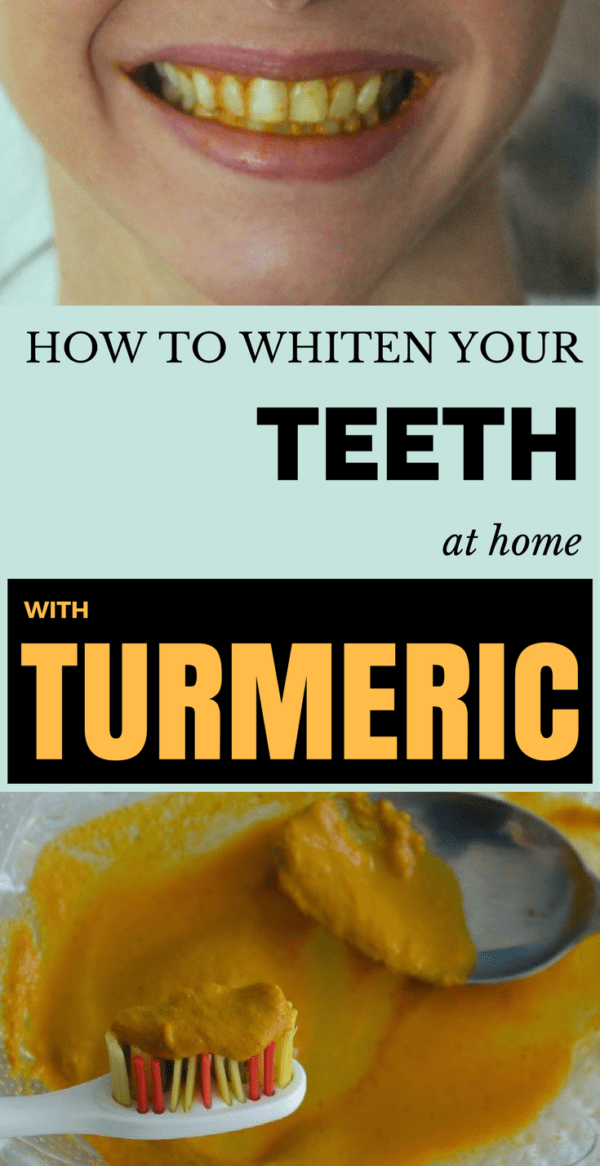 source
5. Milk And Baking Soda For Foot-Bath
Every woman knows that a whole day on heels  give a woman amazing look, but at the same time can be very painful. It can change the appearance of you foot, and that' s not what you want especially in summer. Here is a miraculous method with milk and baking soda, that will help you foot look and feel better. Try it immediately, the results will be obvious.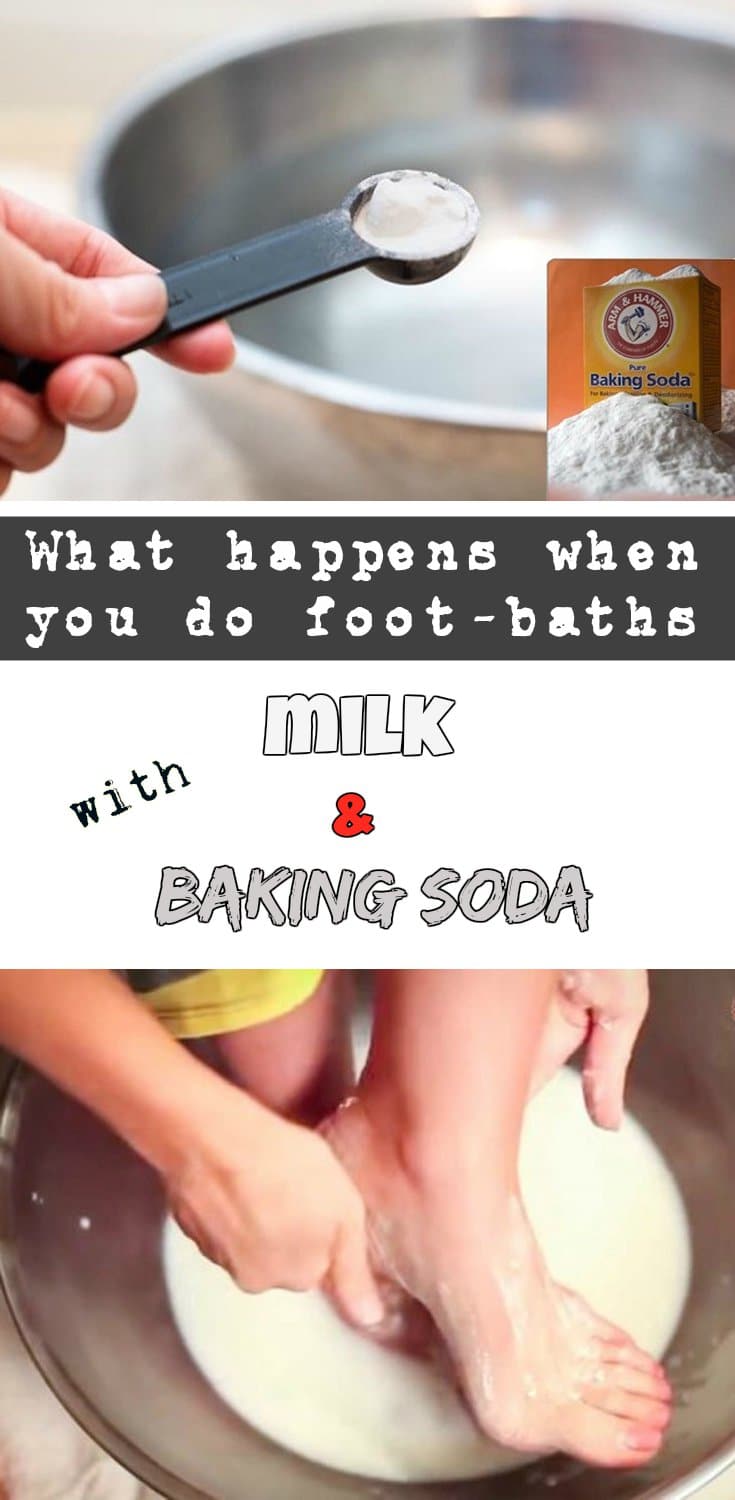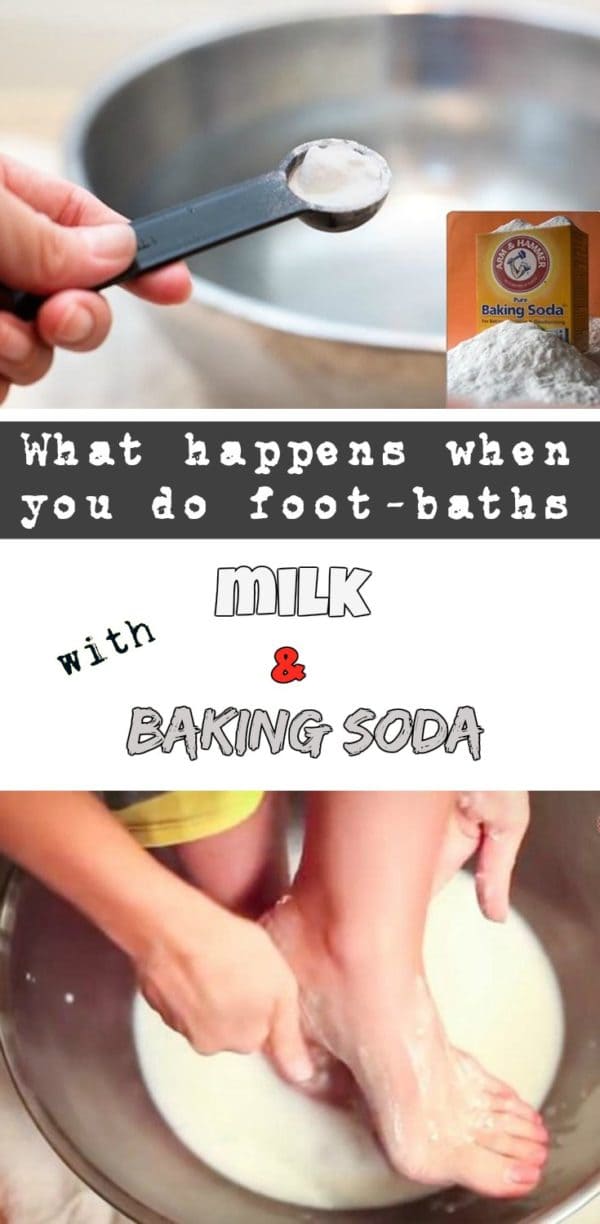 source
6.Innovative Method to Get Rid of Gray Hair Without Dying
If your hair is getting whiter, then you should definitely try this natural remedy  that will help you return of the natural hair color. For this remedy you will need a spoonful of honey, a spoonful of castor oil, a spoonful of brandy and egg yolk. Mix all the ingredients and apply the mixture to your hair. Massage gently and then cover the head with a shower cap. Let id for 2-3 hours, and then rinse with shampoo.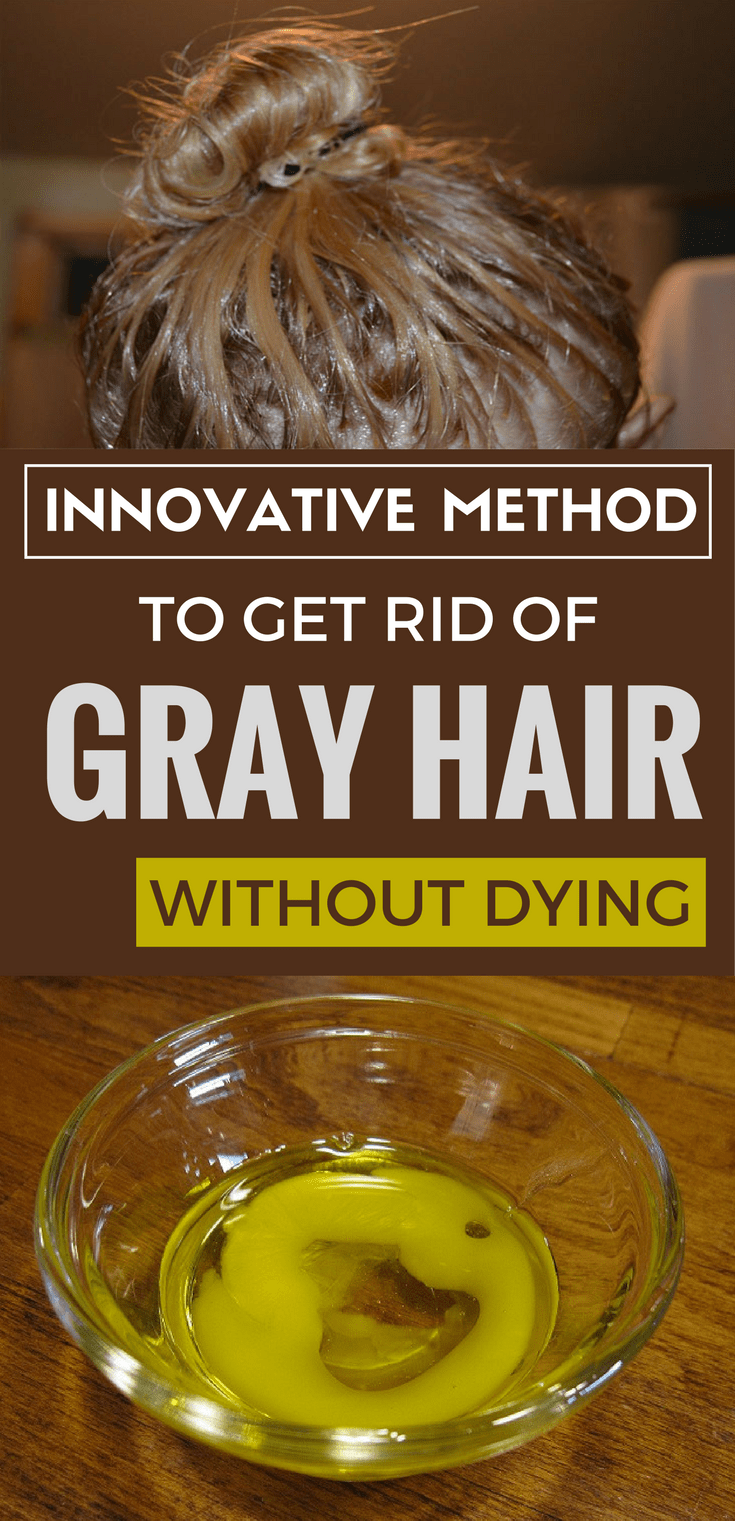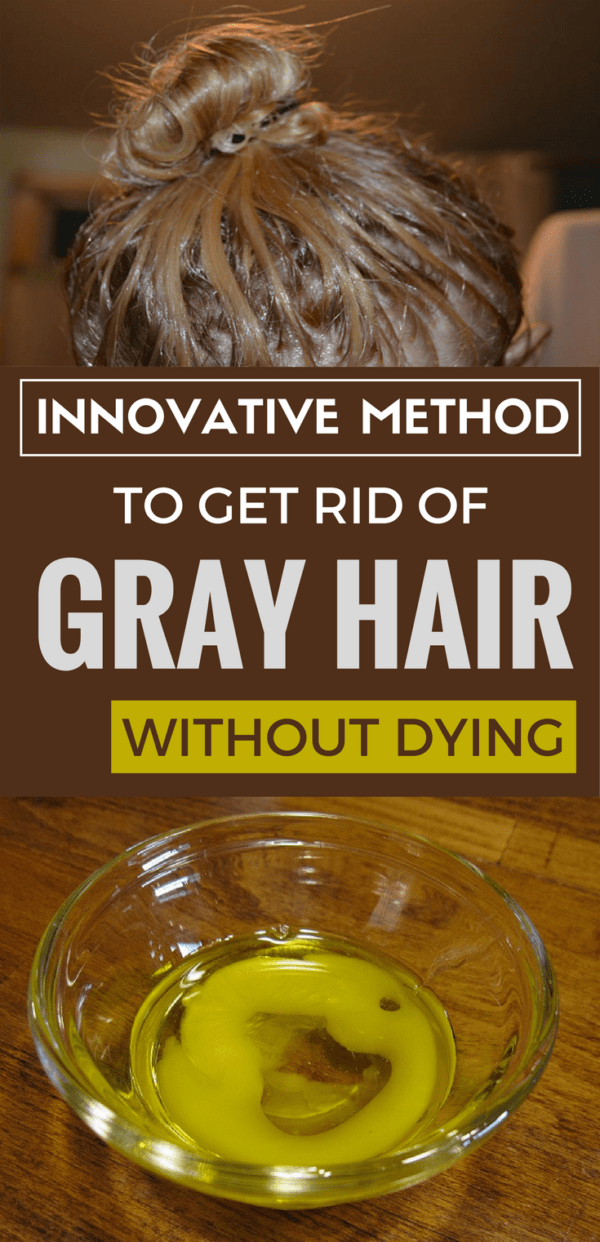 source
7.Get Rid of Dark Circles with the Most Effective Homemade Masks
If you want to finally get rid of the dark circles , we have selected 8 most effective natural masks that will help you achieve it. You can all them prepare at home, at an easy way, without having to spend a lot of money. What do you think about oatmeal mask, gelatin mask, natural starch mask, sour cream and parsley mask, potato mask, cucumber mask, yeast and milk mask and yeast and lemon mask? Do they sound effective to you? Try some of them and find it out!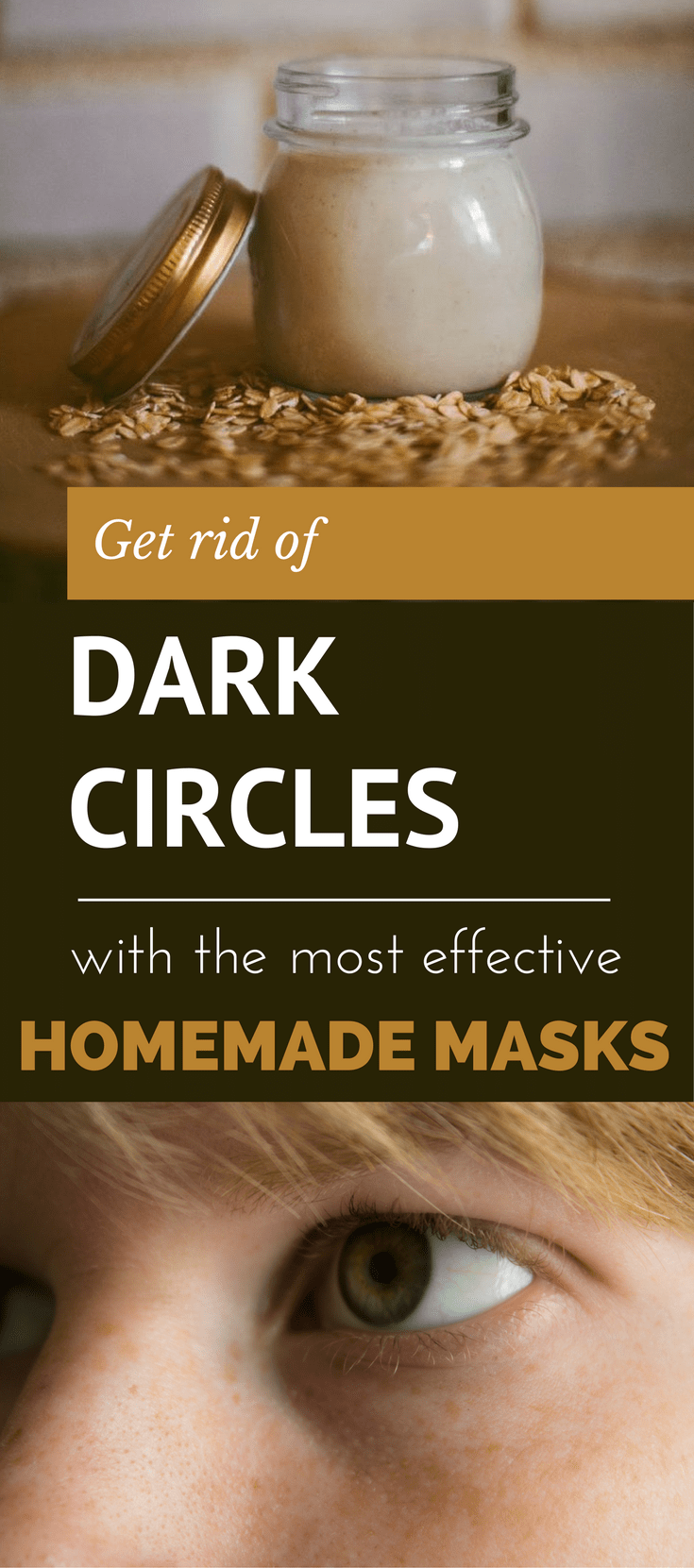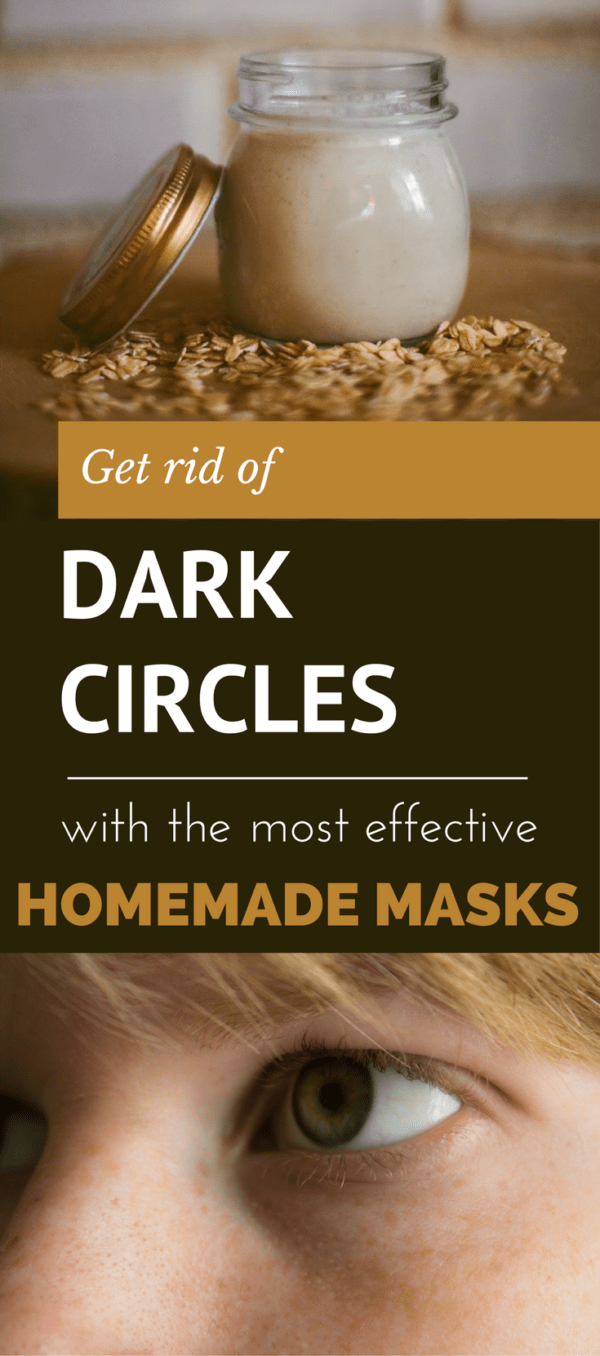 source
8.How to remove dark hair bumps on the women legs
After shaving your legs, there are some lumps of dark hairs that appear and give your legs an awful look. That' s why we have found a natural treatment with scrub, lemon juice moisturizer that will help you get rid of that problem permanently. Exfoliate the skin of the legs to loosen ingrown hairs and dead skin by adding lemon juice and scrub. Then apply the moisturizing cream on your legs. Your legs skin will be cleaner and softer.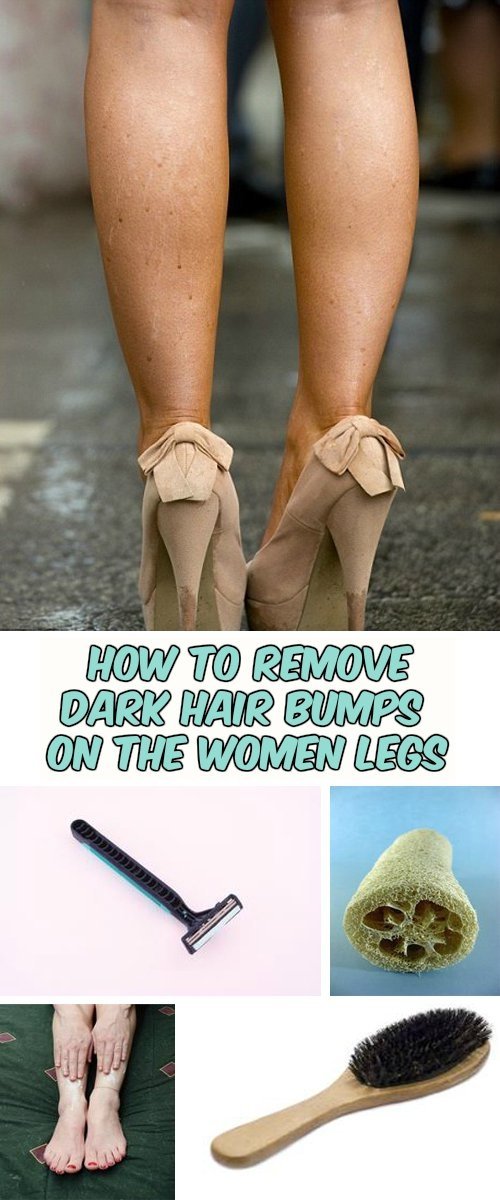 source