Leather belts are no longer a luxury for men. Over the past few years, these belts have acquired full-fledged status as relevant fashion accessories. Besides, if the trousers you're wearing have loops, it's impossible to imagine life without matching belts.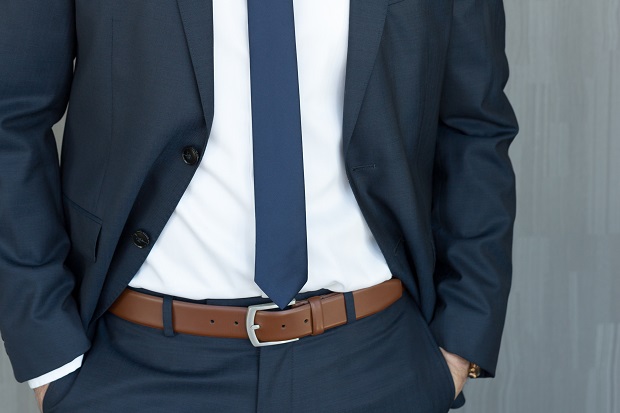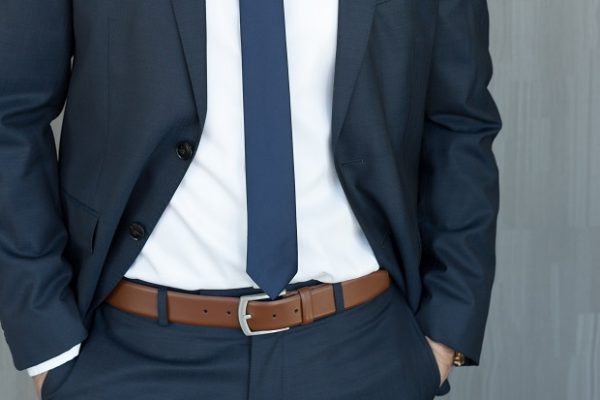 Leather belts are ideal for both formal and casual wear. Style-conscious men know how to match their outfits with perfect luxury leather belts. However, with the countless options of men's leather belts, it can be challenging and confusing to buy the right ones suited for you. So, make sure to read the guide below to find the perfect men's leather belts.
Types Of Leather Belts
Leather belts vary depending on their type. Whether it's your first time shopping for a leather belt for men or you want to improve your collection of leather belts, here are the types of leather belts to know:
The best quality leather belts should be made from full grain leather. That's because this type of leather is the highest quality, ages better with leather patina, and is far more durable. These luxury leather belts from Von Baer are made using Italian full grain leather, available in a range of colors. Whether you need leather belts for your coat outfits or new pair of trousers, you can never go wrong with full-grain leather belts.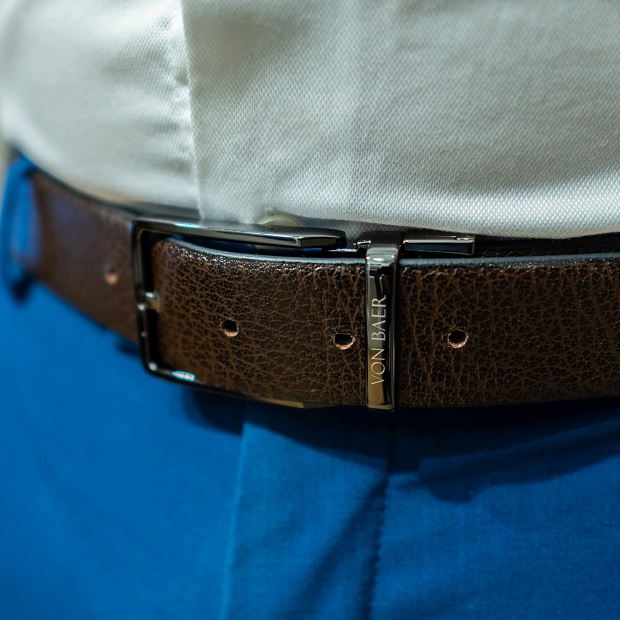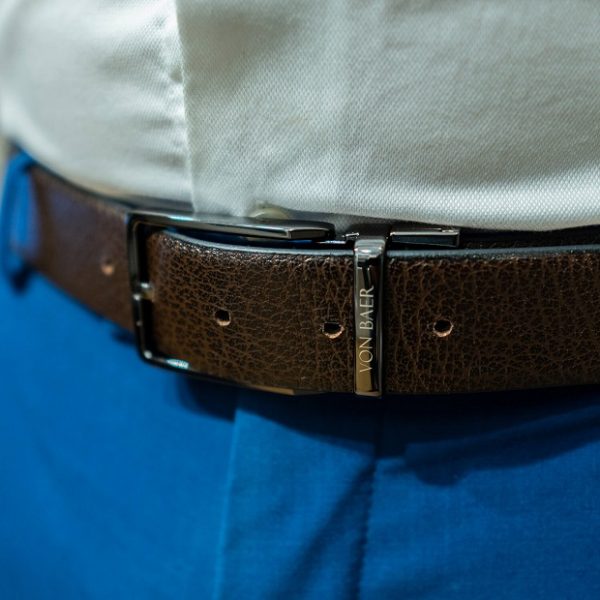 Brown leather belt from Von Baer
It's said that top-grain leather is a good alternative to full-grain leather belts and is regarded as the second-highest grade of leather. But, unlike full-grain leather, this type of leather has an outermost layer of the hide removed, making it less durable and thinner.
Typically, western leather belts are hand-tooled or plain and often made in natural leather tones like tans and browns. These belts might have some grommets, embellishments and are generally thick compared to regular belts to hold up to lots of movement and manual labor.
If you want a custom fit or specific style, you may also opt for handmade leather belts. They're made to the buyer's exact measurements, which gets rid of the uncomfortable struggles with new belts.
What To Look For In Men's Leather Belts
When it comes to men's leather belts, there are several things to consider, and these include the following:
Men's leather belts come in various colors. The classics include plain brown and black belts as they go with almost all outfits. If you like something more eye-catching, they're also available in bright colors, both multi-colored and single-colored, and with different embossing.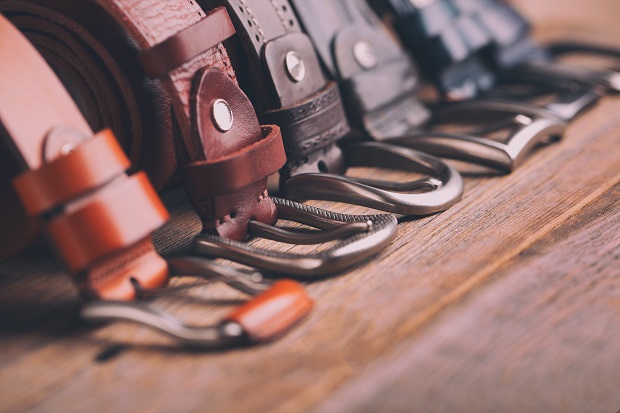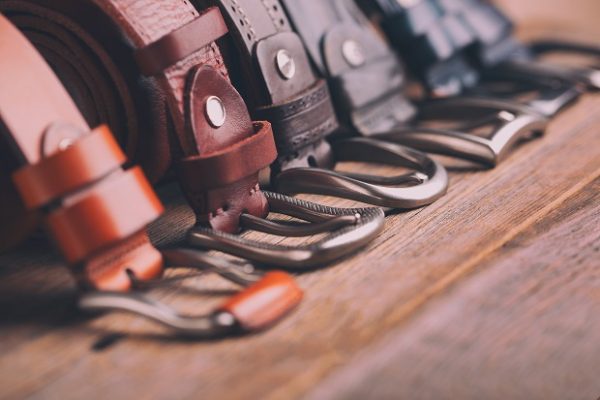 If you wish for something extravagant, there are other variants for men, like belts with snakeskin embossing. Nonetheless, if you need to look reserved and serious in your professional life, such belts are not recommended. Instead, go for the classics.
Your leather belt's choice of color must match both the occasion and color of your shoes. Whether it's casual jeans or a business suit, your selected color must match your overall outfit.
Besides, leather belts must not only be functional, yet they should also provide well-rounded and timeless outfits as an accessory. If you want to appear stylish, you can opt for more than one leather belt, so you're perfectly dressed for all occasions.
Leather belts are known for being sturdy, but they're not necessarily thick materials. In fact, a well-structured belt is made of genuine leather or quality faux leather that'll function as intended while looking fashionable and neat. Thicker leather belts may restrict movement and have the potential to feel tight.
From delicate, small, and simple belt buckles to big, extravagant, and eye-catching models, there are various options for men. To choose the ideal buckle, make sure to consider your stature and the occasion.
For instance, if it's a formal occasion, a small and simple buckle must be enough. Depending on your style, you can also opt for bright colors and large logos. Also, if you like to round off your outfit well, accessories like cufflinks or a watch must match the buckle's color.
If you're going for a casual look, you may select bigger and colored buckles. Nevertheless, if you have a big waist, you must not opt for too large buckles because they can be uncomfortable to wear, particularly when sitting down.
When shopping around for men's leather belts, you must always consider the right length. Among the top dressing up reminders out there, belts that are too long or too short don't look good is one that you should keep in mind. Men's leather belts that are too long may also look annoying if the end that's too long hangs out at the side.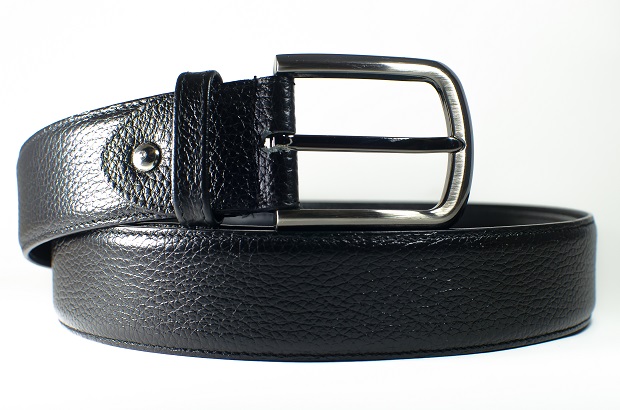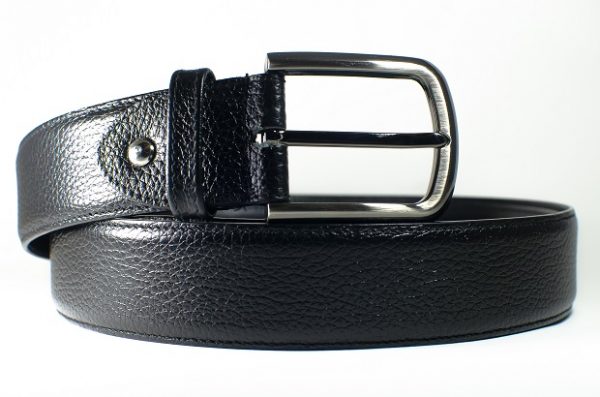 To determine the length, use a tape measure to measure your waist circumference. Then, round the result to 5 or 0. For instance, if your waist circumference is 66 cm, buy leather belts in sizes 65 and 70. Another clue is the visible holes after you've fastened the belt. If there are three or two holes visible, it's neither too short nor too long.
Since leather belts are men's style must-haves, you have to pay attention to your belt's width to achieve your desired look. It should be the same as the color because it must be selected based on the occasion. If the occasion is formal, you need thinner belts. Belts with narrower shapes look more elegant than wider versions, particularly for men's suits. A perfect business suit belt, for instance, is about 3cm wide.
Your stature is also crucial. The more petite you are, the thinner the belt should be. Still, belts must not be very narrow in some cases, or they may look like thin strings and lose their effect.
If you want a casual look, you may wear wider leather belts. But, make sure not to ignore your overall look. If you can't decide on the width of your leather belts, you can always ask for assistance from the staff to help you make a wise decision. You may even ask for opinions from your loved ones or friends. This way, you'll know which leather belts look better on you.
Wrapping Up
It can be a daunting task when buying men's leather belts. Anyhow, it can be a seamless experience if you keep the above guidelines in mind and choose a brand that cares about your unique style needs. Depending on your preferences, you may customize your bespoke leather belts to stand out and look more stylish.