Born in 1964 in Umbria , Italy, since her first appearance, she has gained "the hottest woman ever" title. Her majesty, Monica Belluci. One of the sexiest women alive started her career in 1988, when she moved from Umbria to Milan, and signed up Elite. She started like a model, and continued her career as a film actress that has so many successful projects behind.
Man lose their mind after her, and women just feel a little jealous on her perfect look and figure, even in her 60th decade of life. She knows best how to get all the attention wherever she appears. Monica Belluci, one of the women known like the hottest Bond girl, is been inspiration for women all around the world. She has shown them that for her the time has litterally stoped. She looks amazing for her age, and knows best how to dress to impress. She is being fashion idol for women and girls of any age.
Today we remember you her most fashion moments. Look how she manage to look breathless absolutely always. Scroll down the page to see why is Monica Belluci considered a fashion icon.
Monica Belluci looking stunning in a medium-lenght red coat dress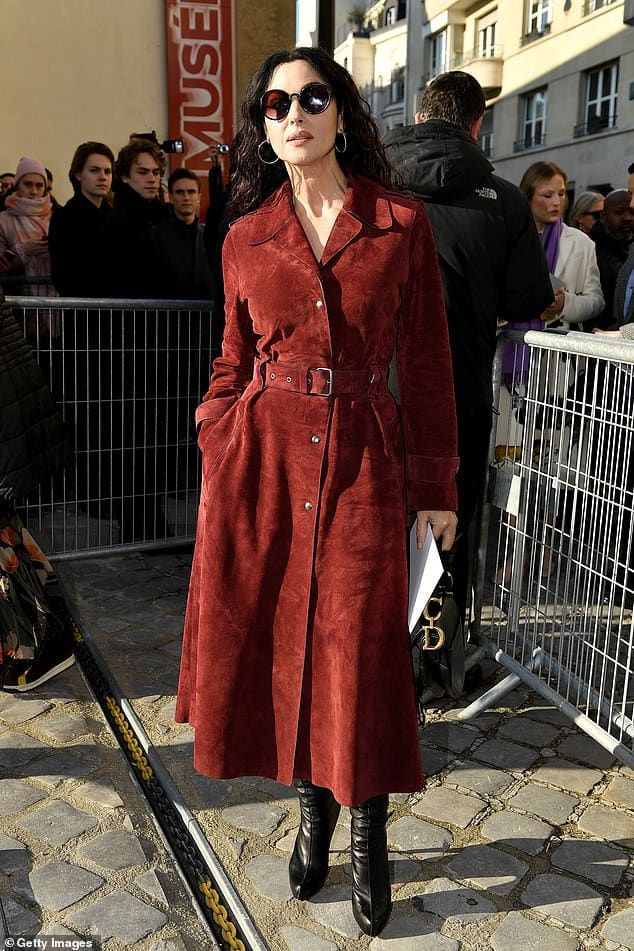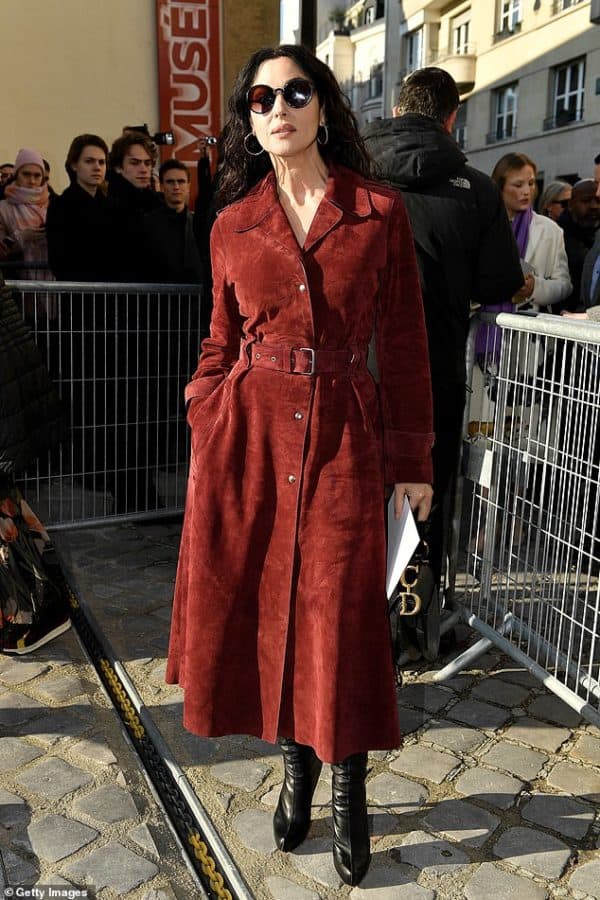 source
Monica in a corset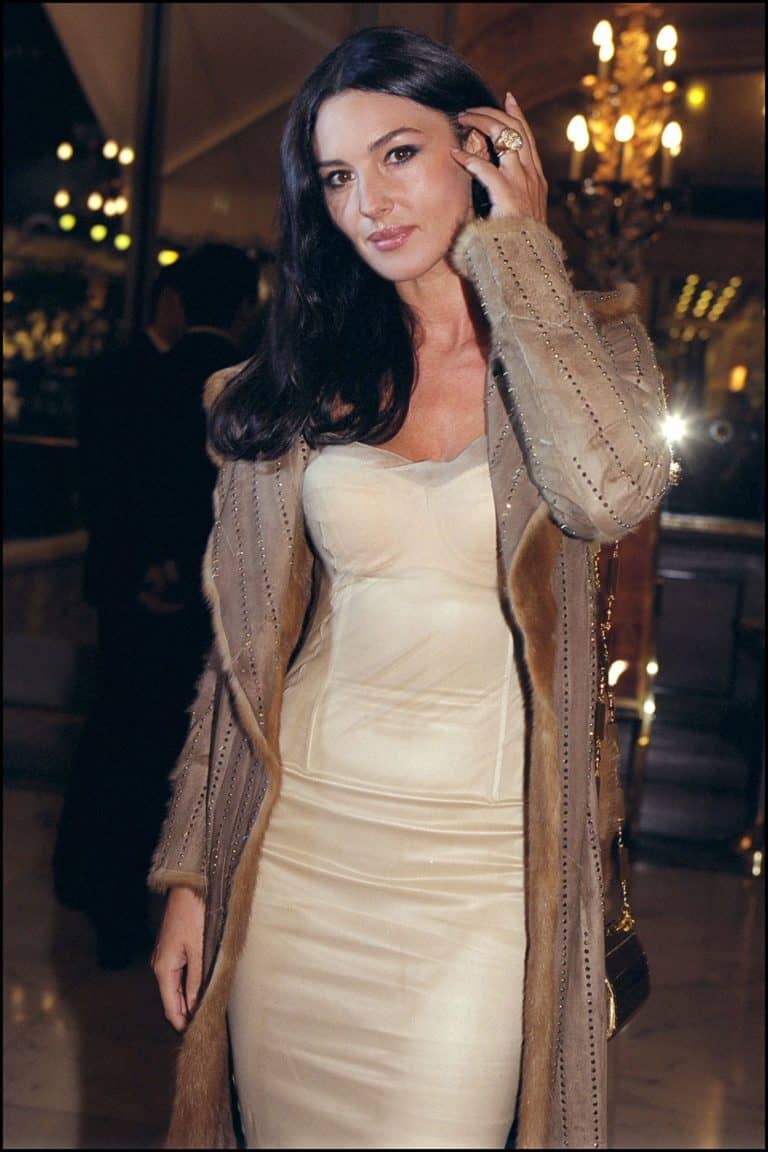 source
Black suit woman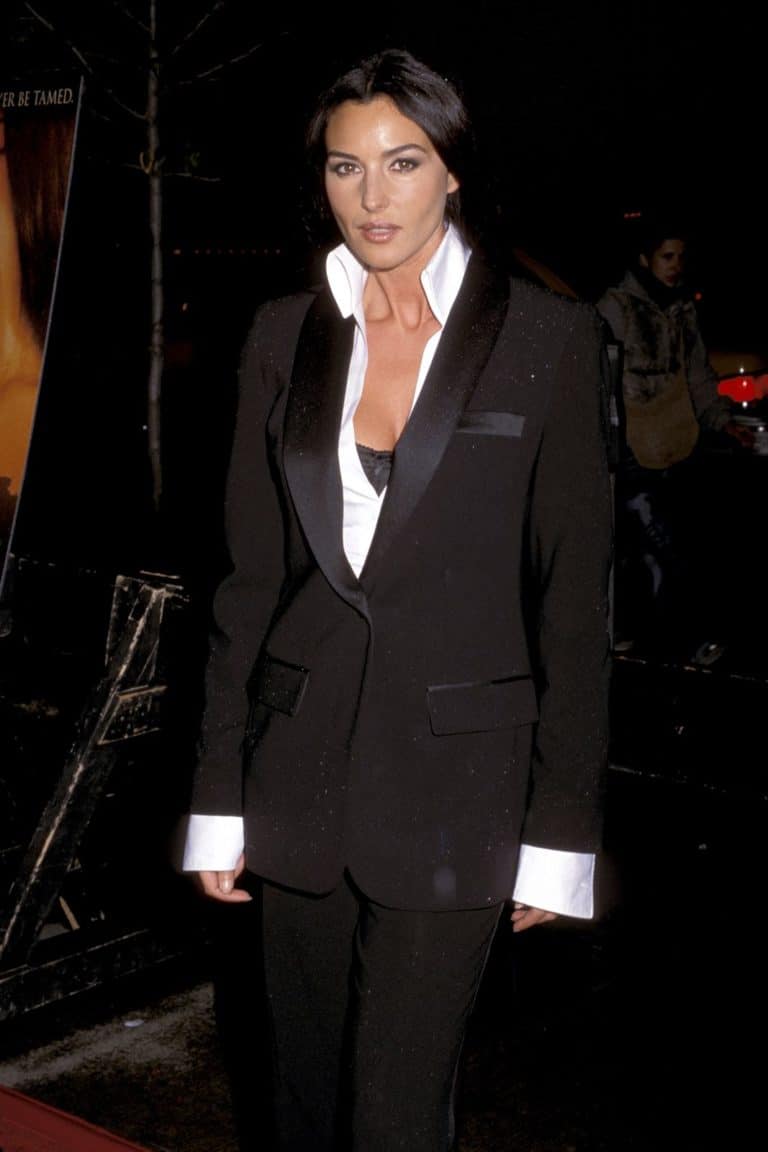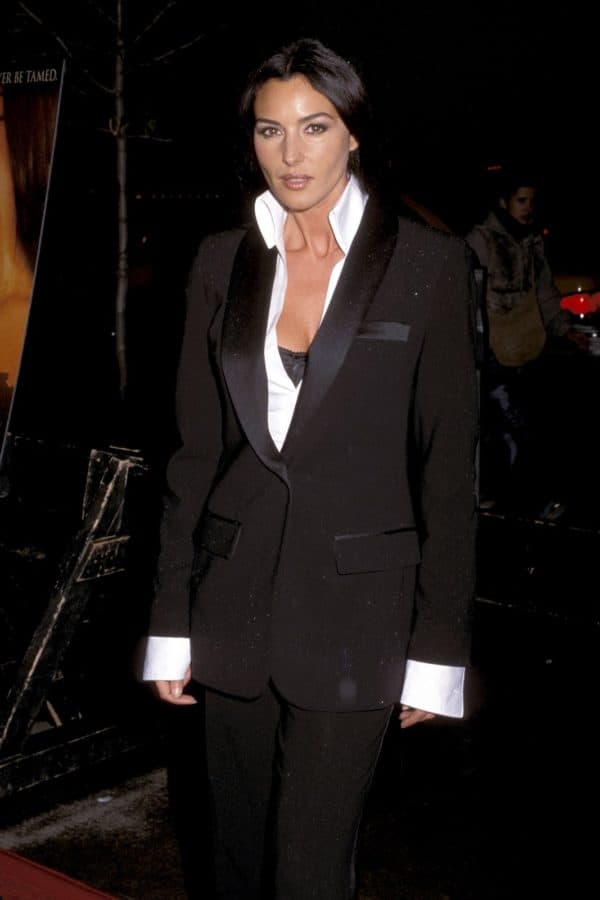 source
Black suit "Bond" girl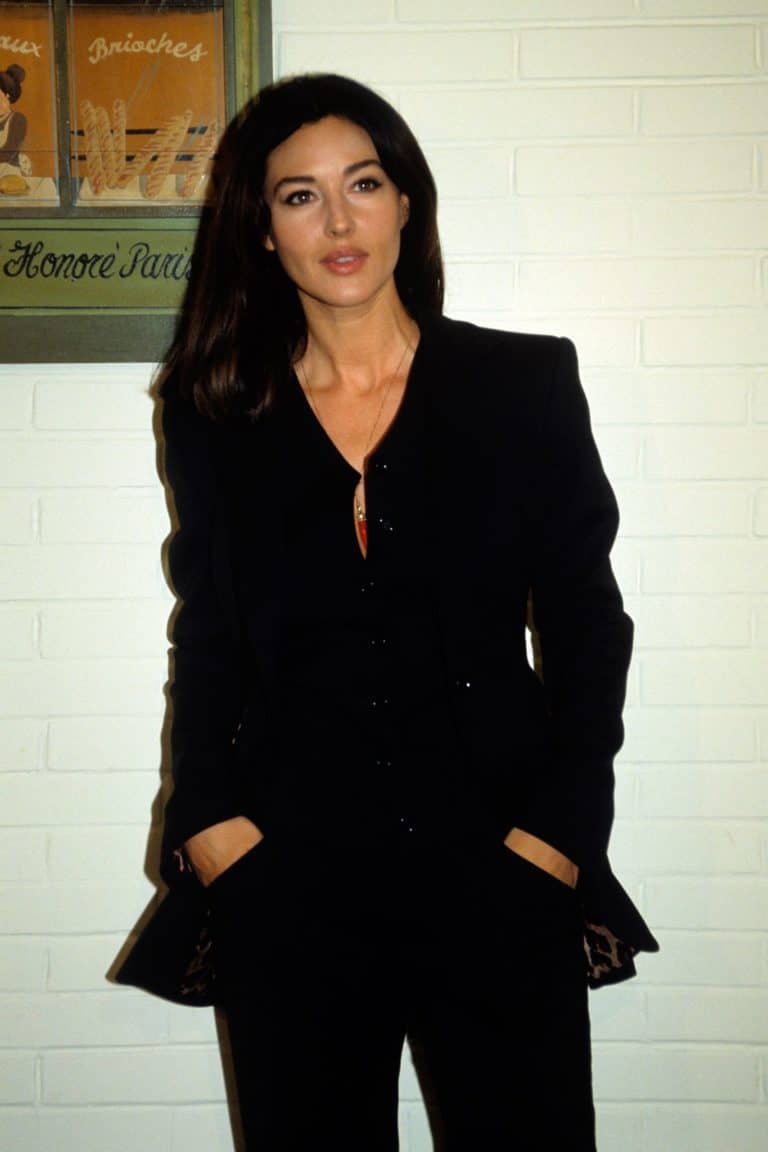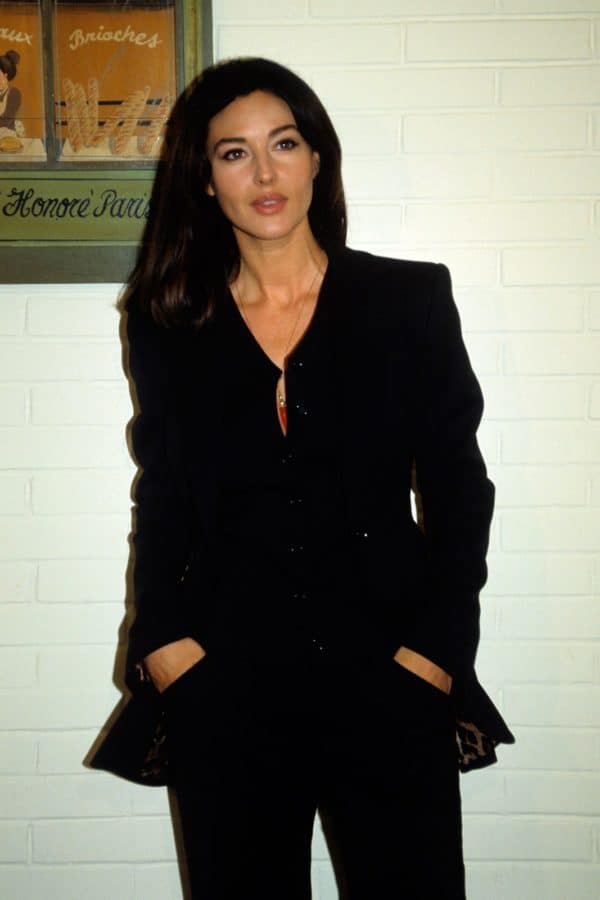 source