Women can sometimes be obsessed with their skin, hair, nails or face. Sometimes carrying too much can cost a lot of money, but sometimes, with different alternatives, may cost a bit. More and more women prefer using natural ingredients and products with organic origin for homemade creams, conditioners, shampoos etc. There are really a lot of ingredients that we all have at home, are easy and cheap to buy and easy to use. One of those ingredients is the baking soda or sodium bicarbonate. It is a powerful medical ingredient, effective at combining everything from colds to oral problems to skin issues.
1. Repair Your Nails With Baking Soda
If your nails got stained or yellow from nails polish or cigars, use this easy trick and repair them. Make a mixture with half cup of worm water, 1 tablespoon baking soda and 1 tablespoon of 3% hydrogen peroxide. Dip your nails in the mixture and wait about 3 minutes. In the end rinse your hands with clean water and apply hydrating hand cream. Repeat the treatment once every 2 weeks and let your nails shine.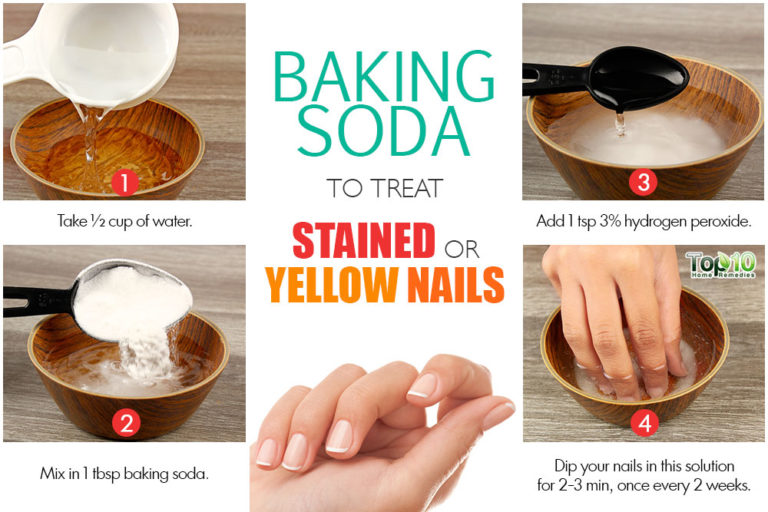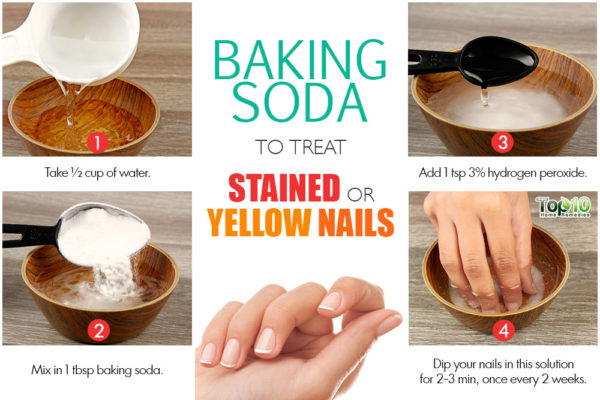 source
2. Get Rid Of Stubborn Acne
Baking soda is a perfect solution for oily skin, especially on your face. The moment when you mix the baking soda with lemon and honey you get the  real magic. Try this treatment and you will see results at the same moment, or better if you repeat it once or twice a week (it depends of your skin, your face skin will be soft and shiny. All you need to do is mix a half tablespoon of lemon juice, half tablespoon of baking soda and 1 tablespoon honey. Spread the mixture on your face and wait 15 minutes and then rinse.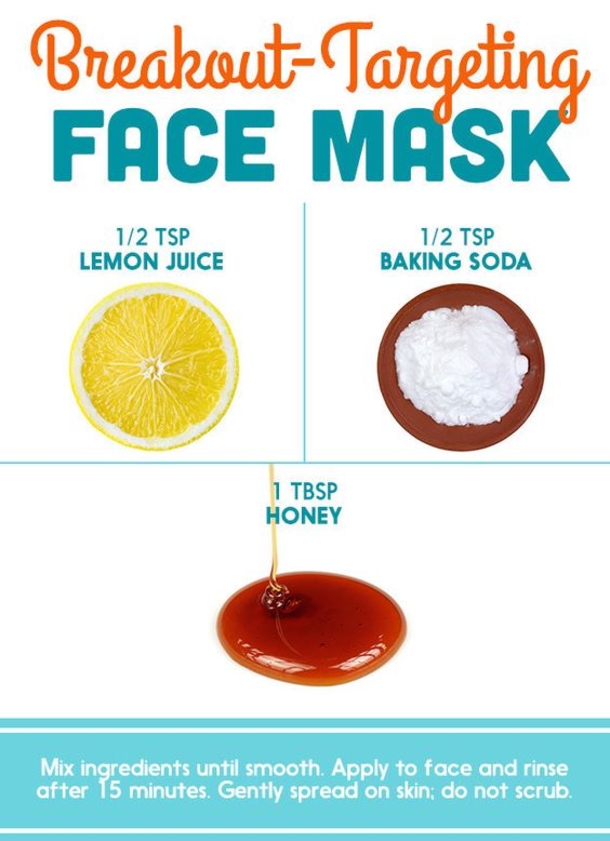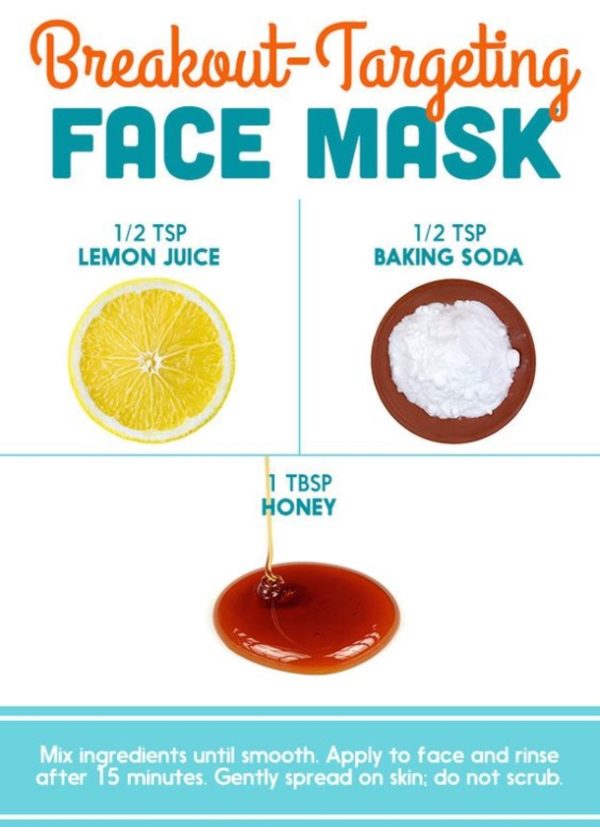 source
3. Use Baking Soda As Deodorant
One of the best natural deodorizers is baking soda, it is an antibacterial agent that kills the bacteria that gives rise to body odor. Try to use this treatment as a natural deodorant and you will see that is something more than deodorant. Take 1 tablespoon of water, ⅛ tablespoon of baking soda and a few drops of your favorite essential oil. Use a cotton ball to rub it on your underarms. You can use it literally as deodorant, every day.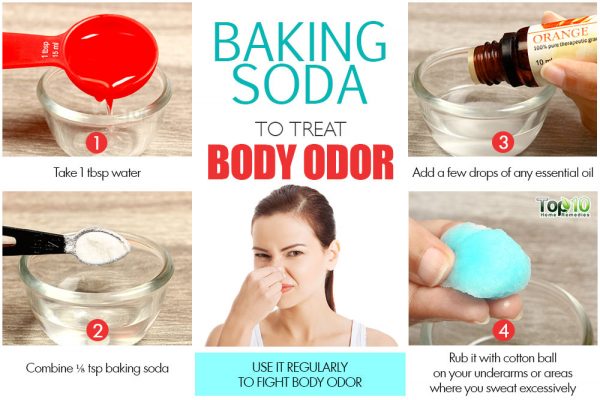 source
4. Enough Of The Oily Hair
Save your scalp on time. It is so easy you won't believe. We all think that having an amazing hair requires lot of time and treatments, but take a look on this and try it. Mix one part of baking soda with three parts of water and apply the solution on your head scalp. Massage your head easily so the mixture spread. Wait about 5 to 10 minutes and then rinse with water. You don't even need a shampoo, and the results will be obvious.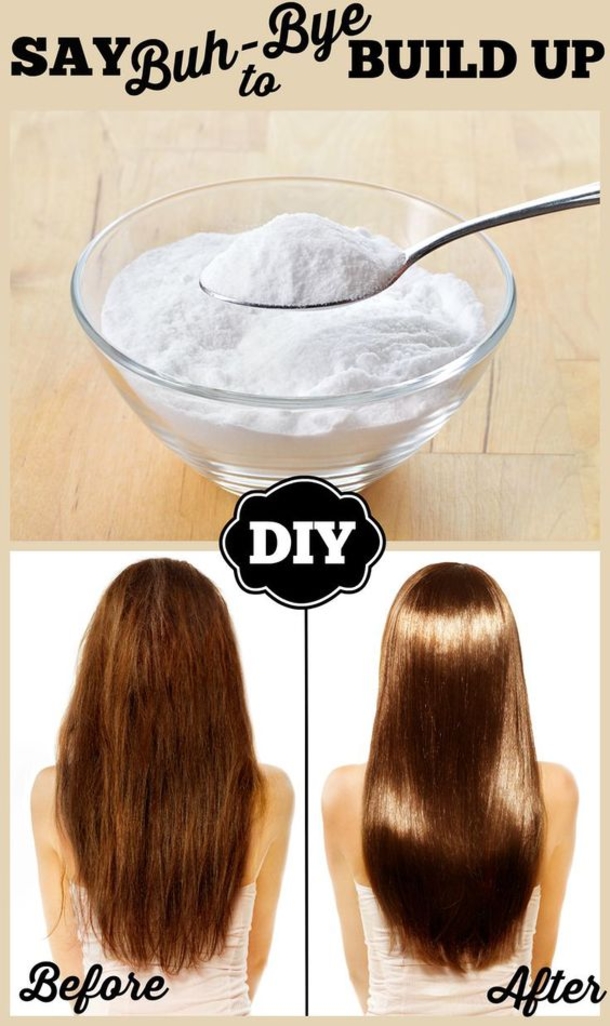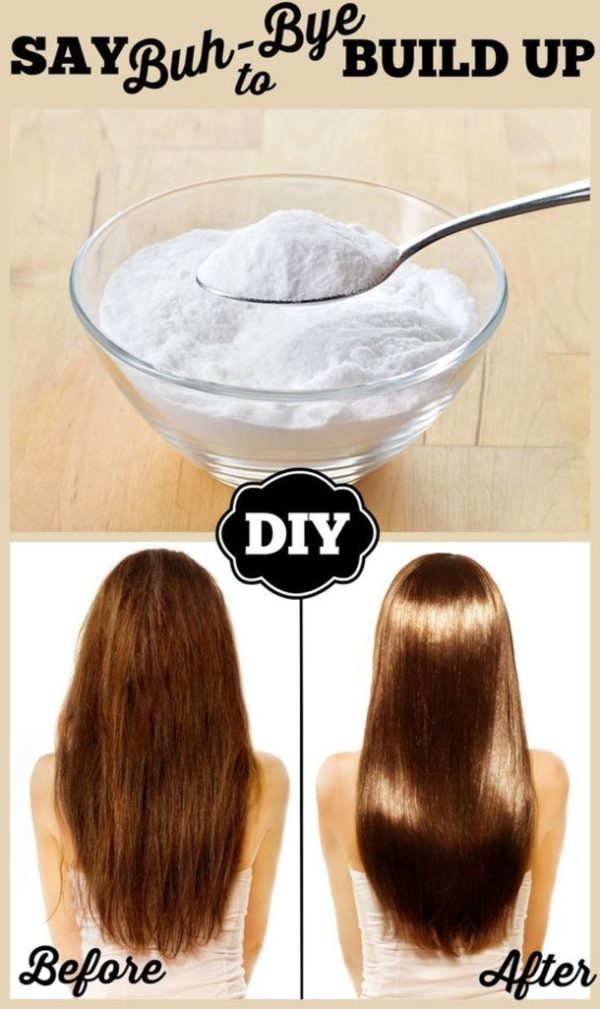 source
5. Relieve Sunburn Blisters With Baking Soda
Baking soda is cheap ingredient so you can keep a box of it handy while you are on vacation. Soda contains mild antiseptic and drying properties that help dry out sunburn blisters quickly. The treatment is simple, just mix a cup of water with 2 tablespoons baking soda in a bowl. Then soak a clean towel in the mixture and apply it on your body for 10 minutes. If is necessary, repeat this to 3 times a day.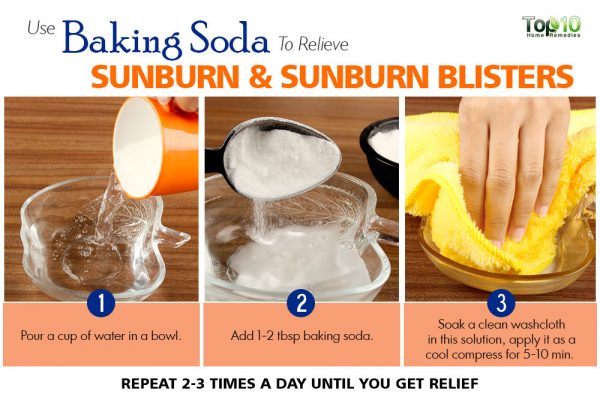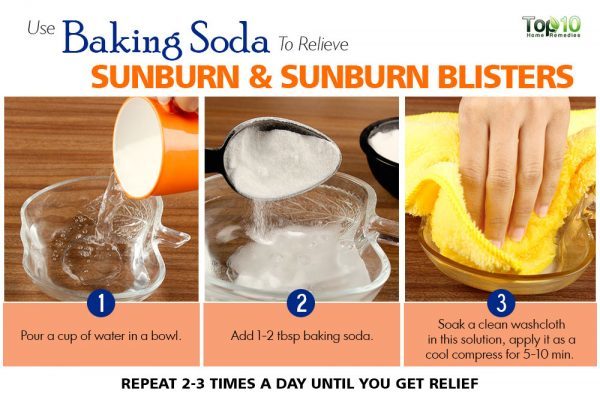 source
6. An Effective Teeth Whitener Agent
The teeth tend to get stained as the time passes by consuming dark teas, coffee, red vine, cigars. But we mustn't allow our teeth remain yellow or damaged. The easiest and not painful way to keep our teeth clean and white is this ingredient that we all have at home. And the procedure is very easy, all you need to do is to mix one tablespoon baking soda with a few drops of water. Apply the mixture with a toothbrush and wait 15 minutes. In the end wash your teeth with your regular toothpaste and rinse your mouth with cold water. Repeat this twice a week in the mornings for quick results.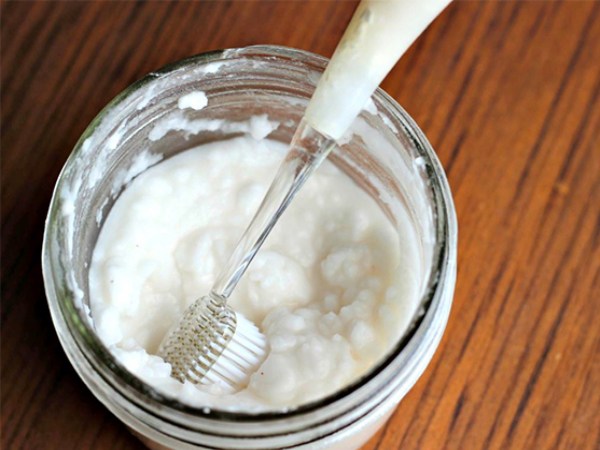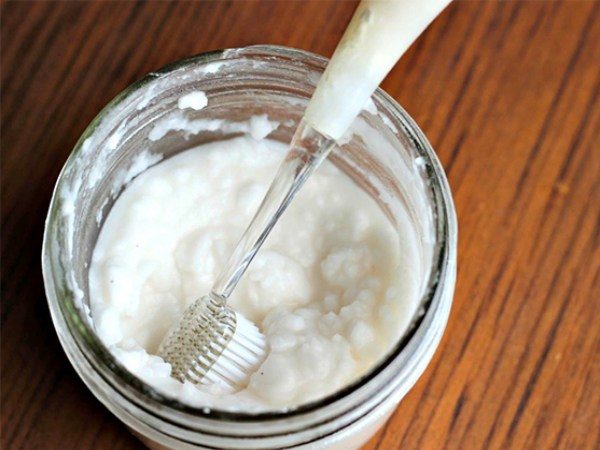 source