There are so many ways in which you can use turmeric in your beauty and health routine, and here I'm going to share with you some of the most effective ones. Scroll down and see the Beneficial Turmeric Homemade Remedies That You Would Love To Try. Check them out, find the full recipes and get rid of the things that annoy you the most.
Turmeric can be used to:
Get rid of cough and cold
This is the recipe for the famous gold milk which will help you get rid of cough and cold and both kids and adults can drink it. You will need turmeric, milk, pepper and sugar to make it. Bring it to boil in a pan and serve it hot to adults and lukewarm to kids. This drink will also help you improve your immunity and it's an instant remedy for cough and cold.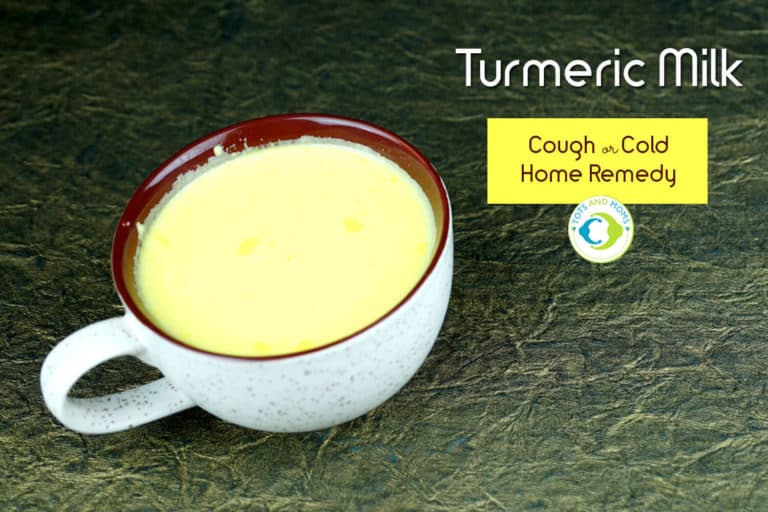 You can use turmeric to treat folliculitis by mixing it with olive oil. Use the paste to treat the affected area once a day. You have to let the paste sit on the skin for 20 minutes before you wash it off with water. You have to be really careful with turmeric because it can leave stains on your clothes. Expect to see results after one week of use.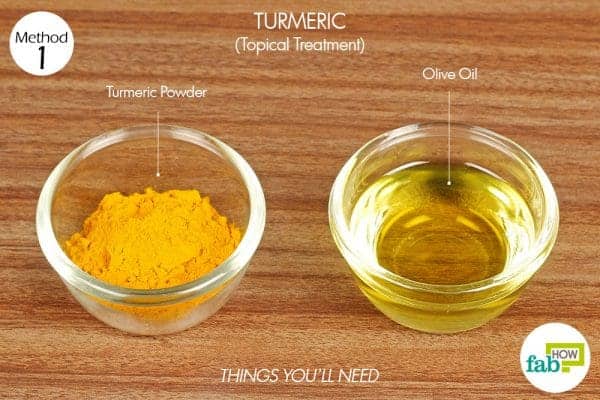 Get rid of dark circles underneath your eyes
If you are sick and tired of having dark circles underneath your eyes, then this is the remedy that you should make at your home soon. Mix turmeric and almond oil together and apply the mixture under your eyes for 10 minutes. In order to get best results you will need to repeat this procedure at least three times a week.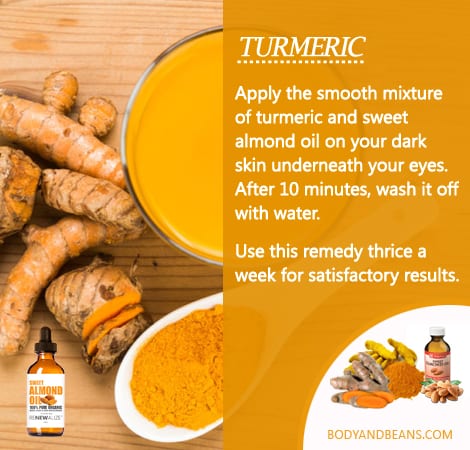 Remove Unwanted Facial Hair
These two homemade remedies will help you get rid of dead skin cells and unwanted facial hair. They will also make your skin and hairs look lighter than they actually are. Apply the ingredients on your face and leave them for 20 minutes before washing them off.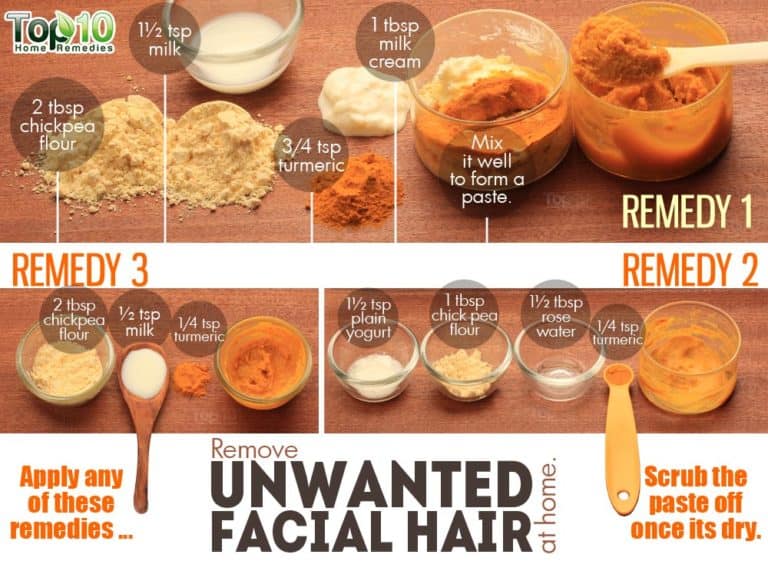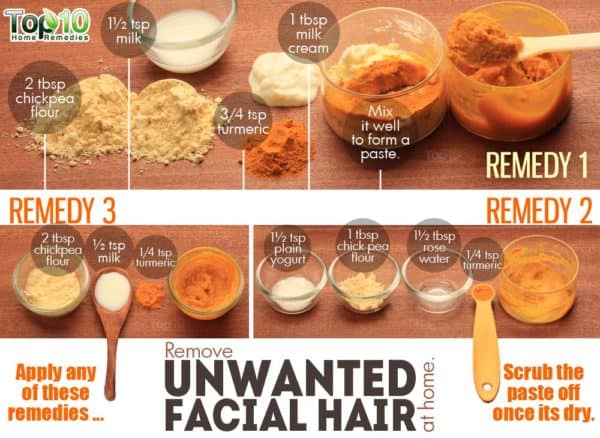 Whiten Your Teeth

Whitening your teeth has never been easier. You just have to wet your toothbrush before applying turmeric powder on it. Then you just brush your teeth as usual. The turmeric is rich with astringent and has lots of abrasive properties which will help you get your white and shiny smile back in no time.