What do plaid, floral dresses, oversized sweaters, chunky boots, and torn jeans all have in common? They can all be found in the wardrobe from the cast of "Clueless"? Well yes, but they are also some of the biggest 90's trends that are making their way back on all the style boards. What about the biggest trends that are not (thank goodness) coming back? Here we will compare five things we are happy to see popping back up and five trends we never want to (ever) see again.
1)     Loving it: plaid
Plaid is a timeless pattern, with its origin dating back to 100 BC; it has proven through the years that if it goes out, just wait until it comes back in. It was once the symbolic pattern of the outdoorsy "lumberjack" (think Brawny paper towels), to the Dukes of Hazard in the late 1970's, Kurt Cobain of Nirvana made plaid cool again in the 1990's (because what was really cooler than Kurt Cobain in the 90's) and now it has come back again of recent times as a popular pattern for shirts, dresses, jackets, even shoes for men, women and kids!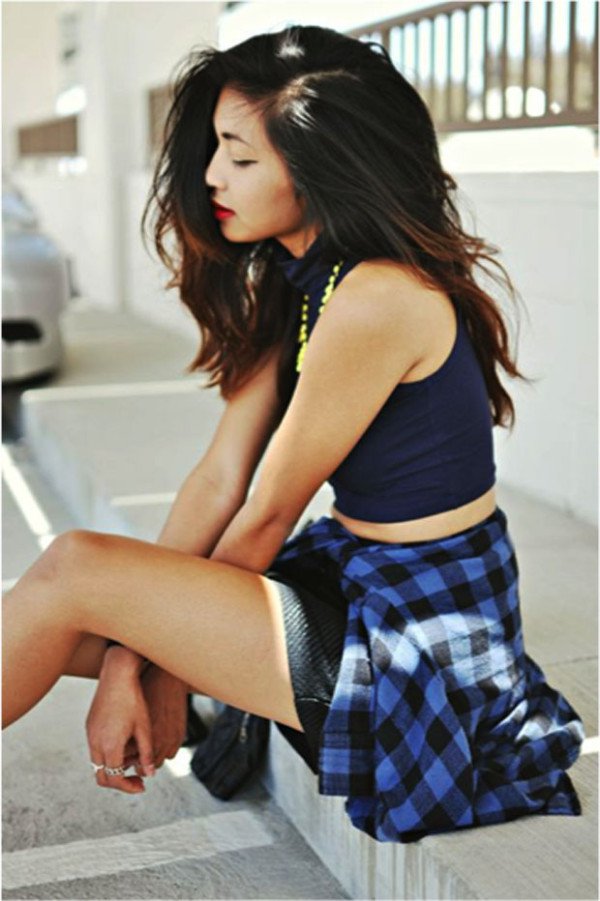 Loving that it's gone: butterfly clips
If you are a 10-year-old girl then just disregard this. With that being said, we saw way too many adult women sporting butterfly clips throughout the 90's.  Why, why, why? What was the appeal of having a sparkly animal clipped into your head? I'm not sure we will ever know…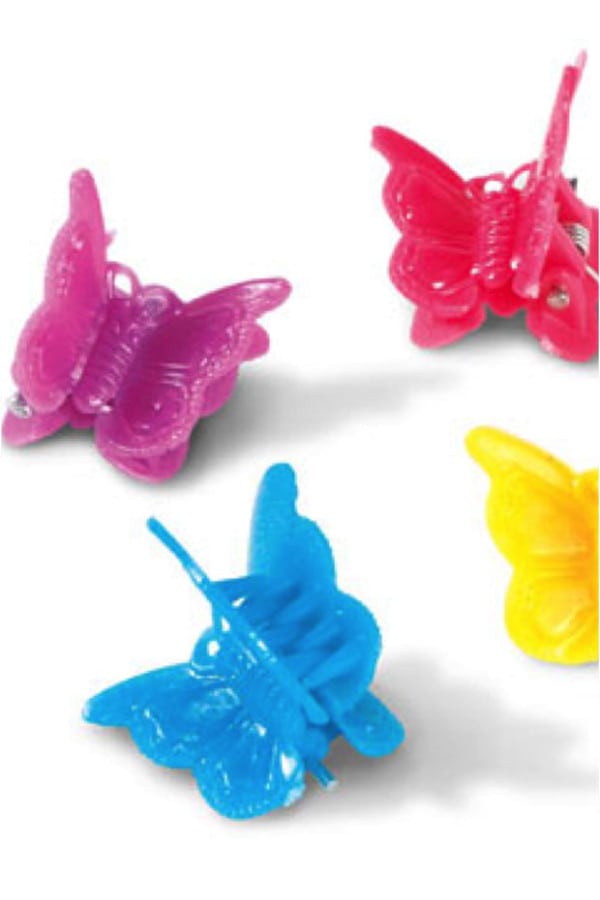 Source: becausemollysaidso.files.wordpress.com
2)     Loving it: chunky shoes
Doc Marten's were the ultimate "cool" boots in the 90's and they have made a comeback today, especially paired with very feminine outfits. Well-known retailers such as ASOS have featured sections specifically related to chunky footwear . The flat, chunky, heavy shoe is expected to outsell its much sexier stiletto counterpart this spring/summer season according to the Guardian. Perhaps this is not the shoe that men would always want women to wear, but I have to say that a comfortable, stylish shoe that I can walk around in all day is always a welcome purchase.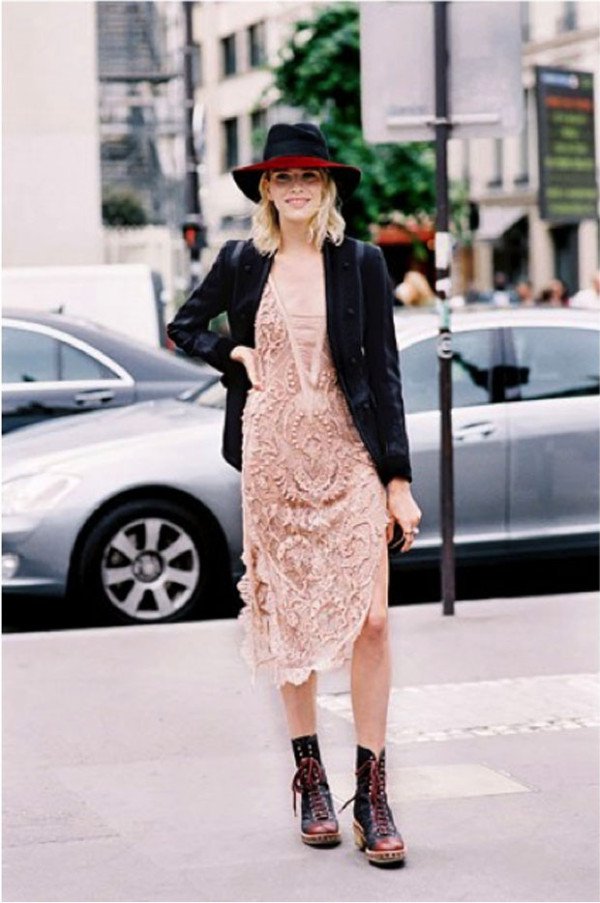 Source:  www.whowhatwear.com
Loving that it's gone: JNCO jeans
Unlike chunky footwear JNCO jeans are one incredibly unsexy fashion trend that we can collectively agree (and pray) will not be returning anytime soon. Perhaps an endless supply of yo-yos and hacky sacks needed some place to be stored with only the leg-length pockets that could house a family of five could fit? Or nothing could be more rebellious than making your parents guess if indeed you still had feet? Either way, we can personally say we are glad that these "Fatboys" won't be making their way back into the closet anytime soon.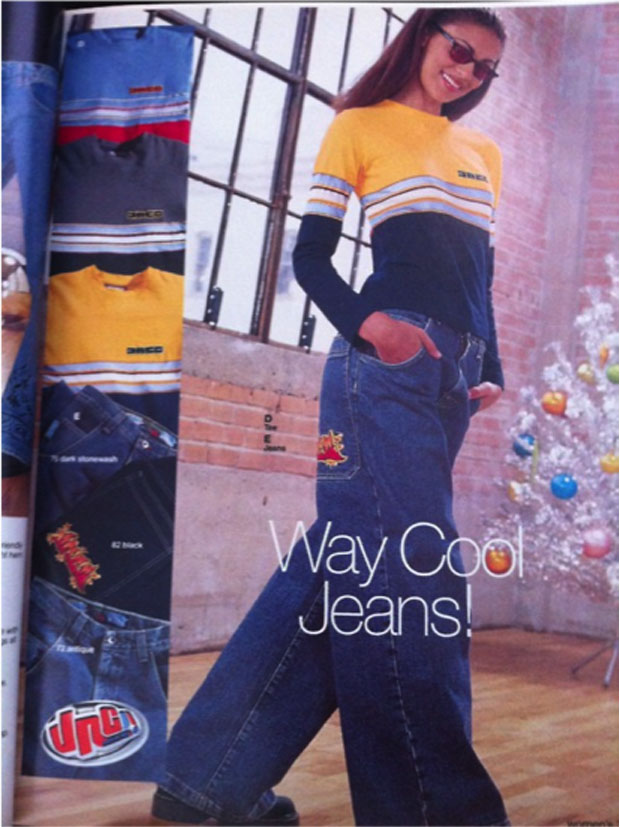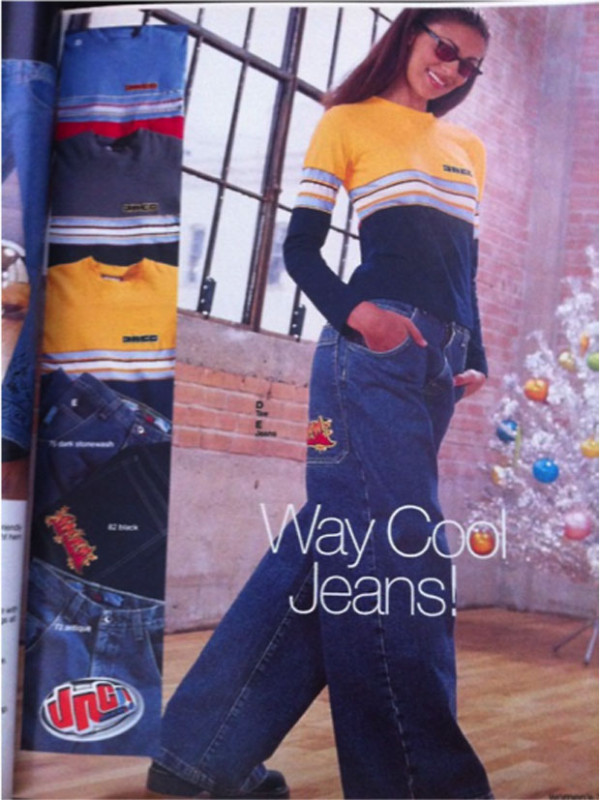 Source: community.sephora.com 
3)     Loving it: torn jeans
Torn jeans always bring with them a love/hate relationship. On one hand they are always going in and out of trendiness, and make any outfit look casual and comfortable. On the other, why would you pay money for something that is essentially already worn in and broken? Isn't that the point of buying something new? Either way, torn jeans have made it back to the list of the hot 90's trends that have come back. Not just a little tear either; we want it to look like a werewolf mistook your pants for a scratching post.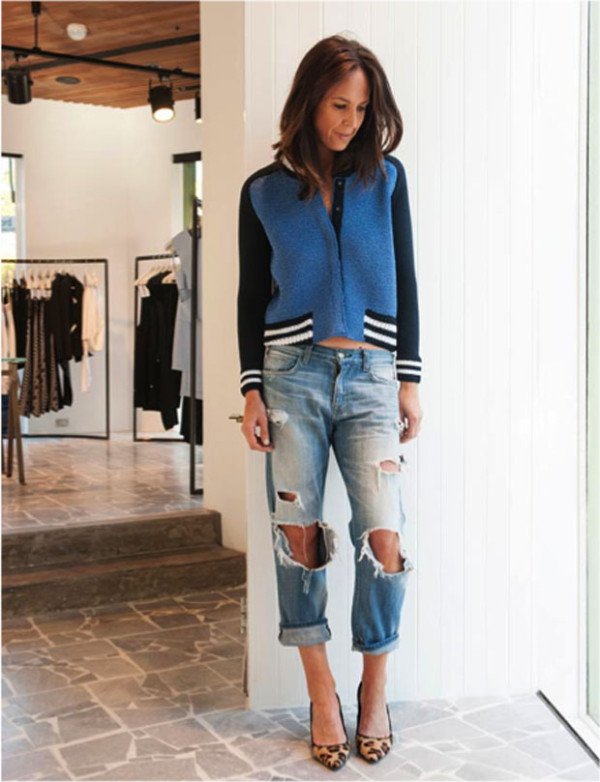 Source:  www.vogue.com.au 
Loving that it's gone: nylon tracksuits
For most cases, if what you are wearing can be recognized by the sound it makes as you move then this is a bad fashion choice. The shiny fabric was already bad enough, but coupled with the fact that it was worn as a matching suit, usually in a bright mix of colors that should never go together, this is a bad 90's trend that we can breath a sigh of relief didn't make it past the turn of the millennium.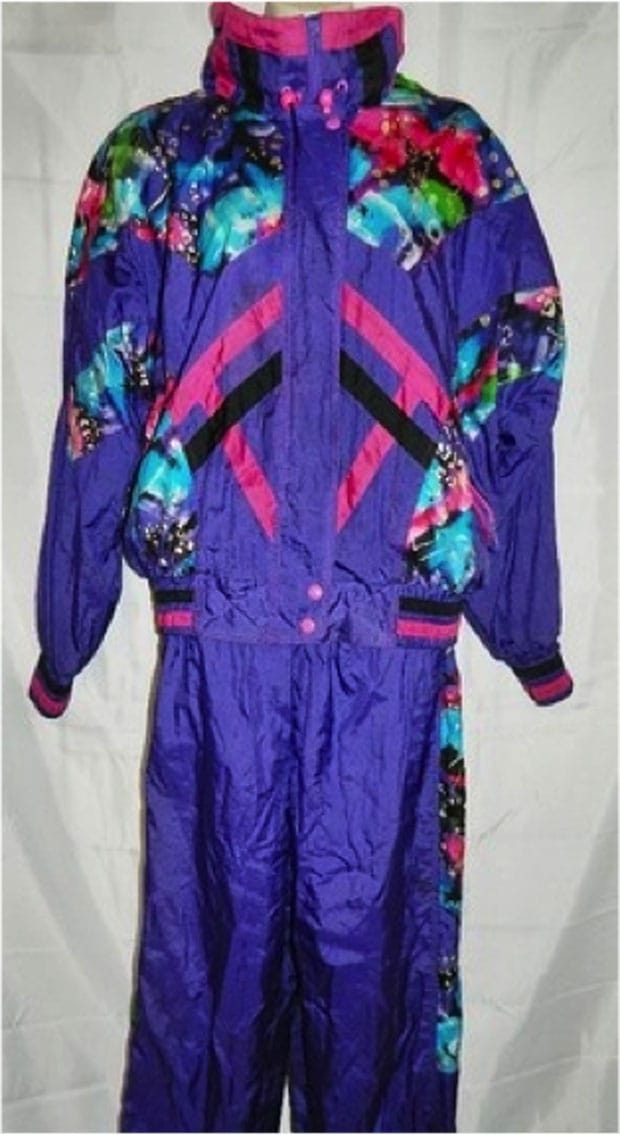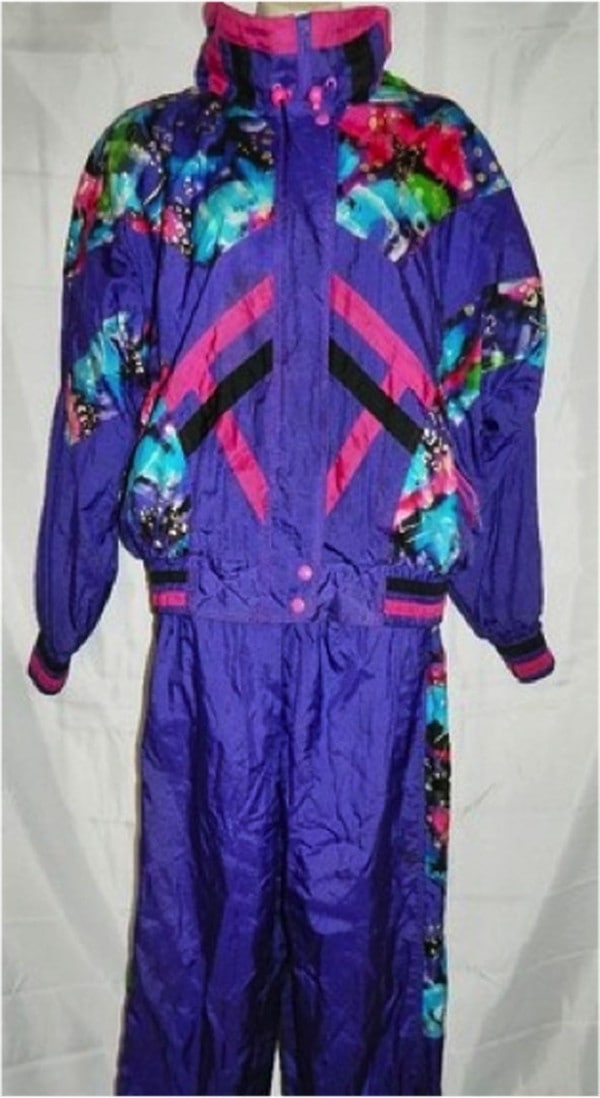 Source:  pinterest.com
4)     Loving it: oversized sweaters
Few things are cozier than wrapping yourself up in a warm sweater that is at least two sizes too big. Again, not the sexiest trend (is there a pattern here among 90's comeback clothing?), but oversized sweaters are perfect for so many things, from a cold winters morning to the end of a summer beach day. They are also great because they can hide certain imperfects and fit all shapes and sizes well. Brands like Top Shop have a really nice selection of cozy knitwear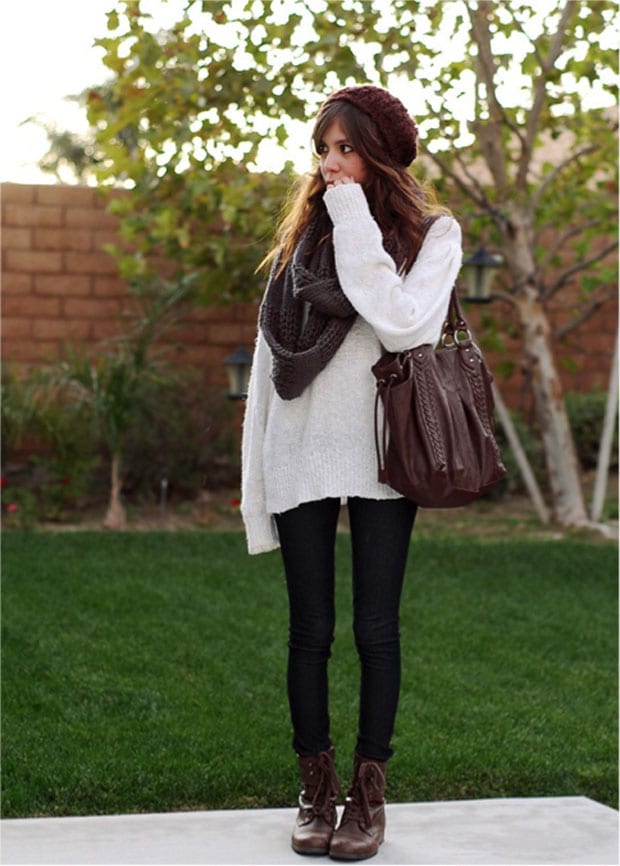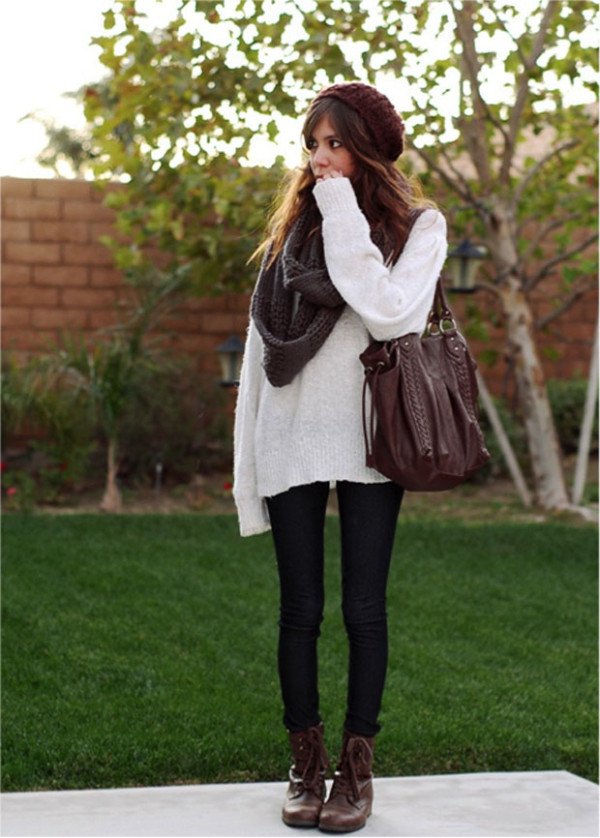 Source:  www.trend-istanbul.net 
Loving that it's gone: 90's slang
Made famous by movies and shows such as "Clueless", "The Terminator" and "Full House" 90's slang has thankfully worked its way out of our daily vocabulary. Though we still love us a little "Cut.It.Out." (hand signals included).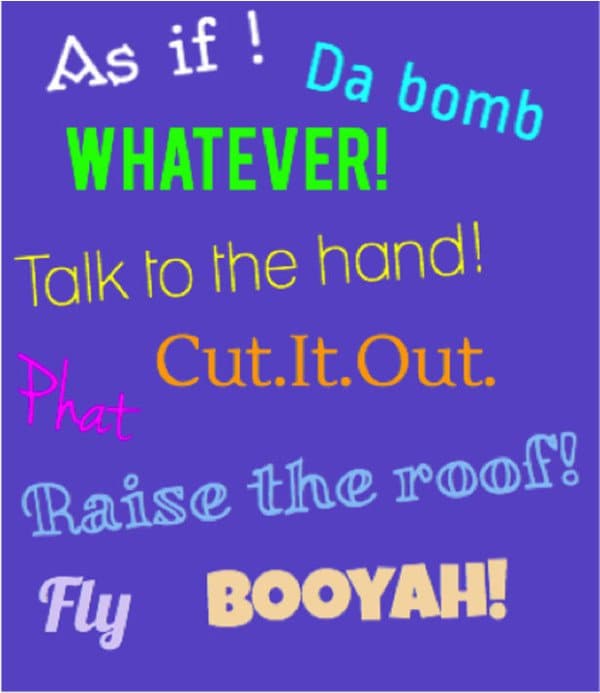 5)     Loving it: floral dresses
Floral dresses were perfectly paired with a fresh pair of Doc Martens in the 90's and today this "vintage" trend is still on point. Babydoll floral dresses came in a variety of lengths and sites like Polyvore  offer a lot of really nice options. But of course you could always check out your local vintage store and hope to pick up an original!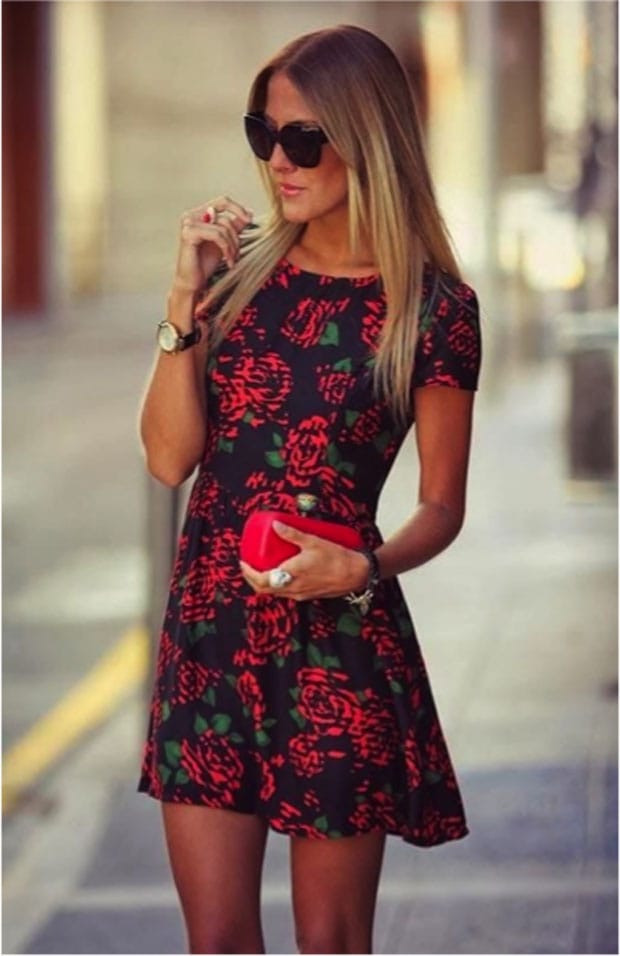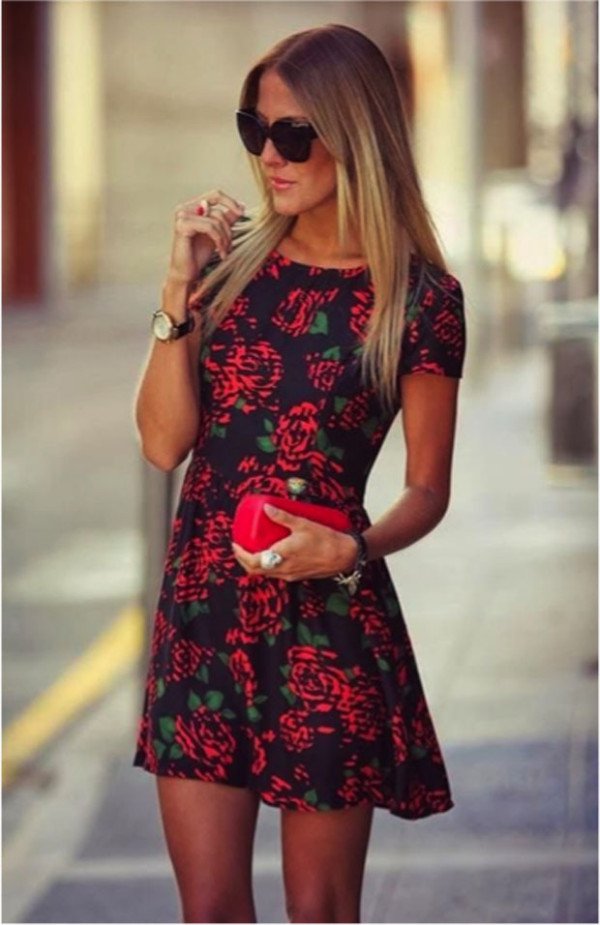 Source:  www.kiwibox.com 
Loving that it's gone: the scrunchie
Ah yes, no bad 90's fashion list could be complete without this little piece of elasticated fabric. Comfortable? Potentially. Useful in not ripping out your hair? I suppose. Attractive? No. No. No. Even better, you could make your own so that it matched all of your outfits! After some deeper digging however, we discovered a lot of evidence that the scrunchie may be making its way back into our lives and in our hair from companies such as American Apparel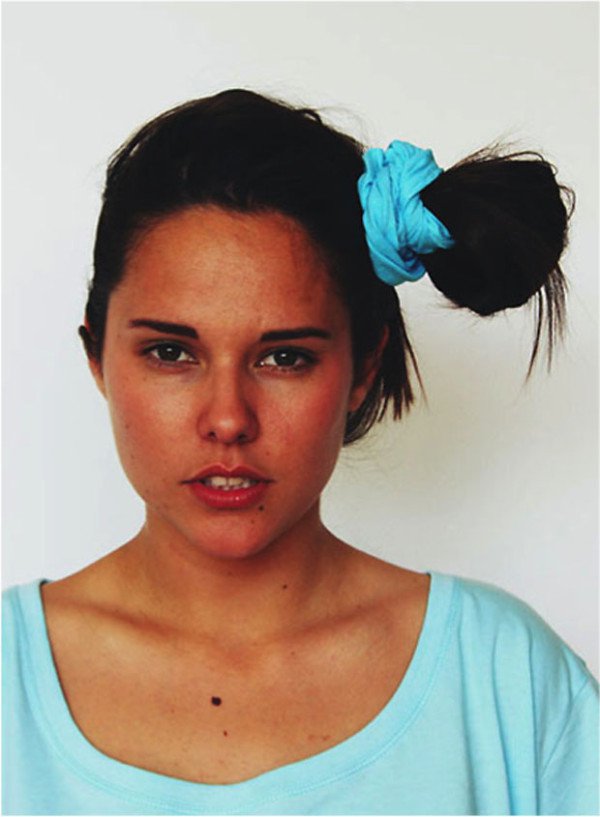 Source:  www.lostateminor.com
There is definitely a fine line between being back in style and being plain bad. Some sites such as Zalando UK offer an entire fashion category devoted to 90's trends that have made a comeback . With this tool at your fingertips you can be sure to be looking, shall we say, "fly"?