If you are Internet savvy, you might have explored online shopping. This is a growing trend the world over. With easy payment and return policies, most modern Indian women, whose busy careers or schedules don't permit the luxury of browsing through collections in various stores find online shopping convenient. These online sites are especially useful for Indians who live abroad as they can add trendy designer sarees to their wardrobes without having to travel to India. Added to this now custom Blouse stitching makes it easy avoiding the hassles of running to a taylor when you buy a saree. A matching designer Blouse arrives along with the saree ay your door step. Indian women take pride in holding on to a piece of their culture and tradition through wearing sarees. This is possible thanks to designers, who work towards presenting unique arts and crafts giving them a contemporary feel. Here are some tips on how to go about buying sarees online.
1.  What's the Occasion?
The type of saree worn varies depending on the occasion. Even if you reverse the process, when you see a saree that you like, think about when you will wear it. For instance, this blue and green crepe saree or the pink and black printed georgette would be ideal for a party on a cool summer evening.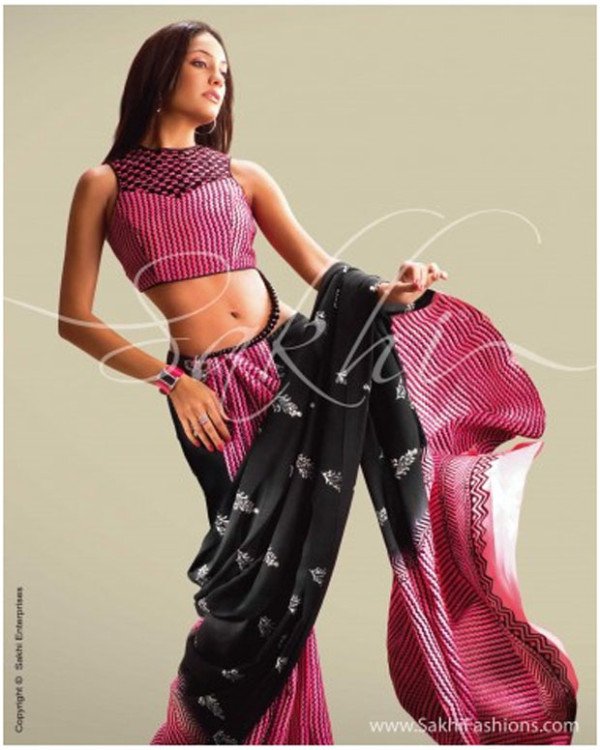 A rich Kanchipuram or ornately embroidered Banarasi net saree like the ones featured below would be better suited for a formal event or a wedding.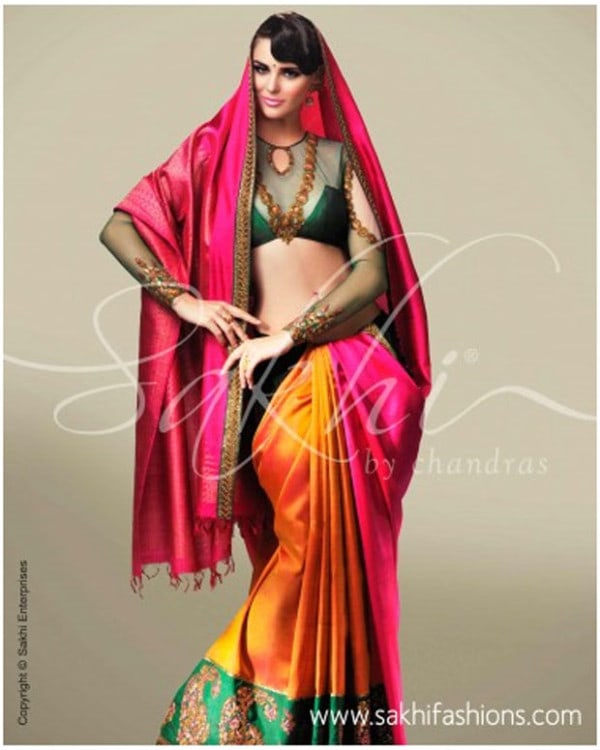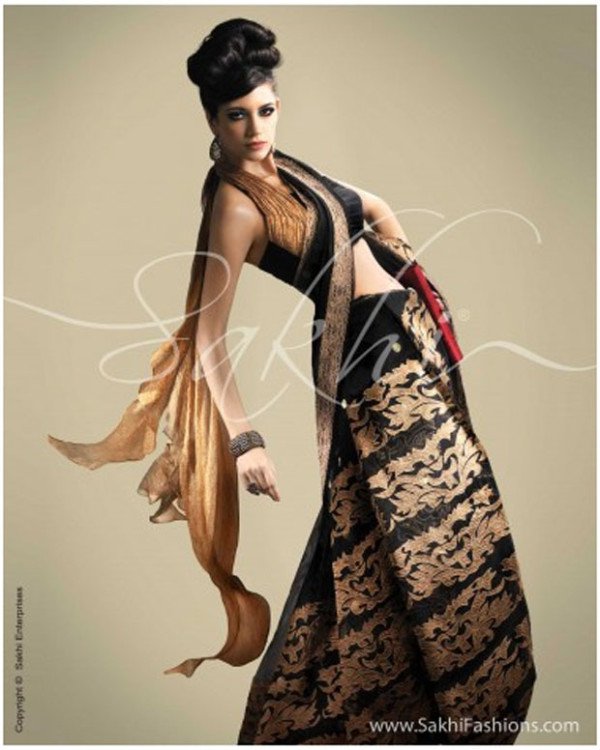 Online stores let you search by theme. By choosing a filter such as casual, party or wedding, you can browse through relevant options instead of going through the entire collection.
2.  What Material?
Whatever the occasion, choose a material that will suit the season or your style. Kanchivaram silks can be elegant and often versatile enough to be worn for a semi-formal occasion, but wearing it for a party in summer can prove to be an uncomfortable experience, unless you are in an air conditioned hall or a colder climate. Instead, you could opt for a Banarasi net or a lighter Tussar silk saree, which would be dressy but cooler. Set a filter for the material of your choice to get a listing of only those sarees that meet your criteria.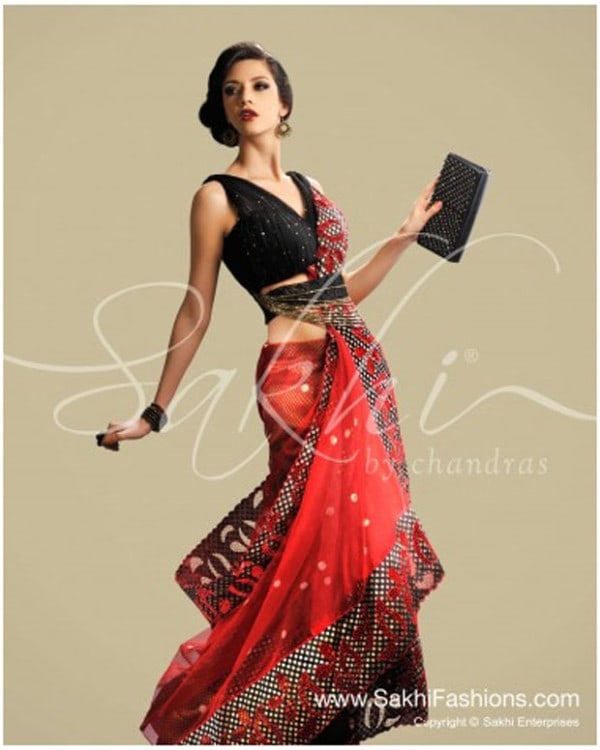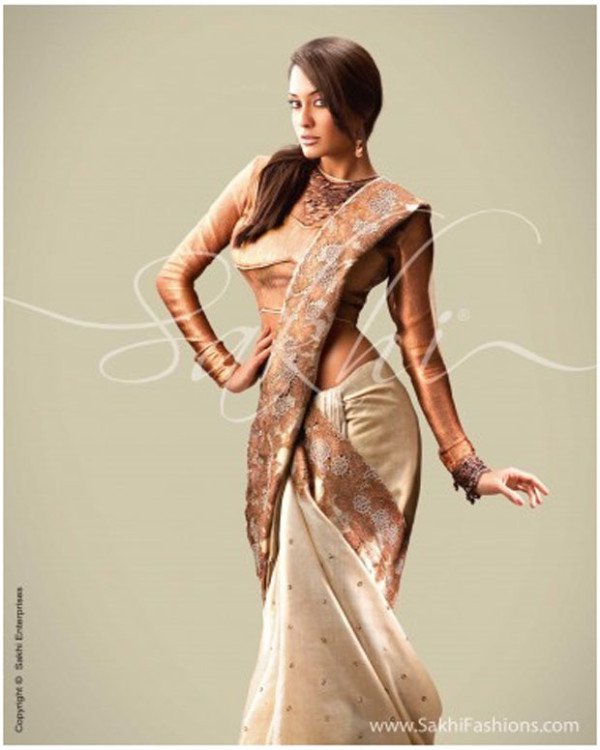 3.  What Makes it 'Designer'?
Designer sarees are exclusive range of sarees made in limited numbers by a well known designer or design team. Mass produced sarees from Surat factories are also called designer sarees for unscrupulous online shops.  While shopping online, ensure that there is an explicit range mentioning Exclusive designer sarees. Typically, designer sarees come embellishes with some exquisite traditional crafts such as hand-embroidery, cutwork and block printing. Or the unique ad bold Design pattern may stand out even without a specific craft. Set a filter for a particular craft or design concept to narrow down your search by showing up results such as these exclusive and gorgeous cutwork creations.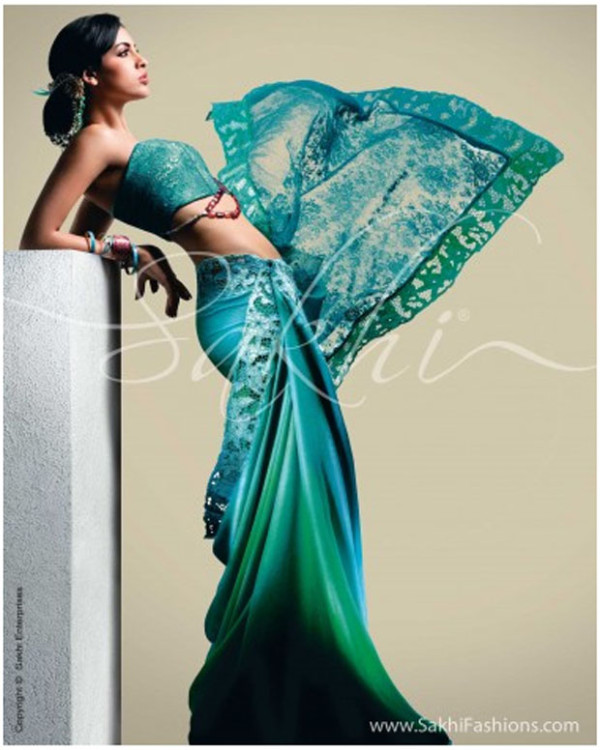 4.  What's your budget?
Sometimes, having a clear idea about how much you want to spend on the saree can help to narrow down the search significantly. Even if you are buying a Exclusive Silk Saree, the price can range from below Rs.6.500 for the simple Pink and multicolor pure silk to Rs.27,000 for the rich purple and green Kanchi silk featured below.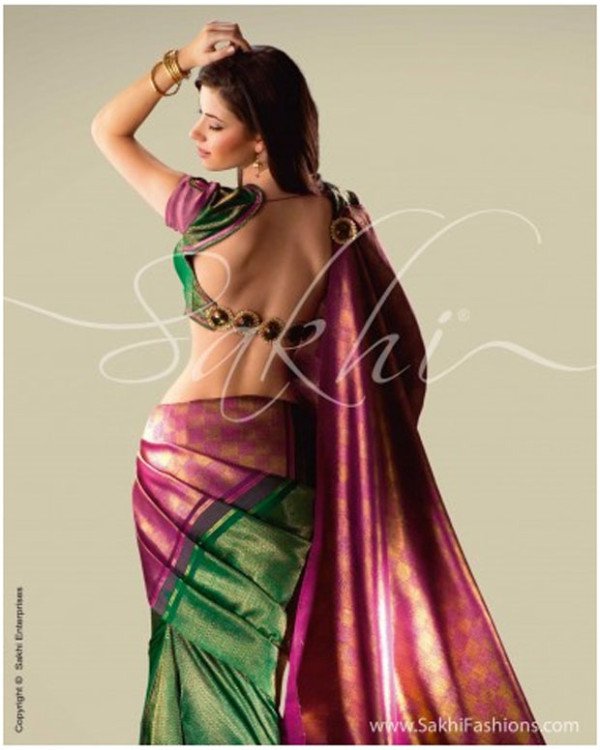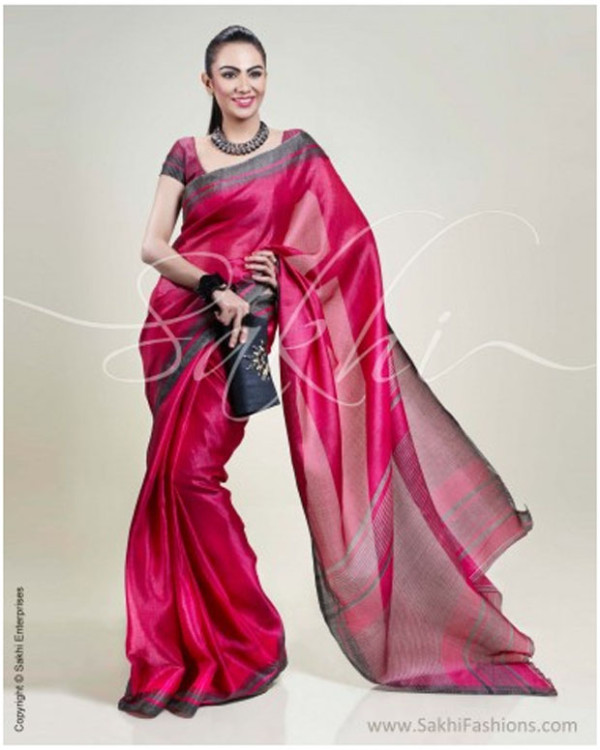 Of course, once you've shortlisted a few, it comes down to choosing your favourite colour or combination. In addition, you can match accessories and order custom made blouses to complete the look. All this can be done from the comfort of your desk! Saree shopping has never been easier.
The sarees featured in this blog are from www.sakhifashions.in, an online store that creates and sells designer sarees and ship worldwide.